4 Best Ways to Provide Technical Support for your Membership Site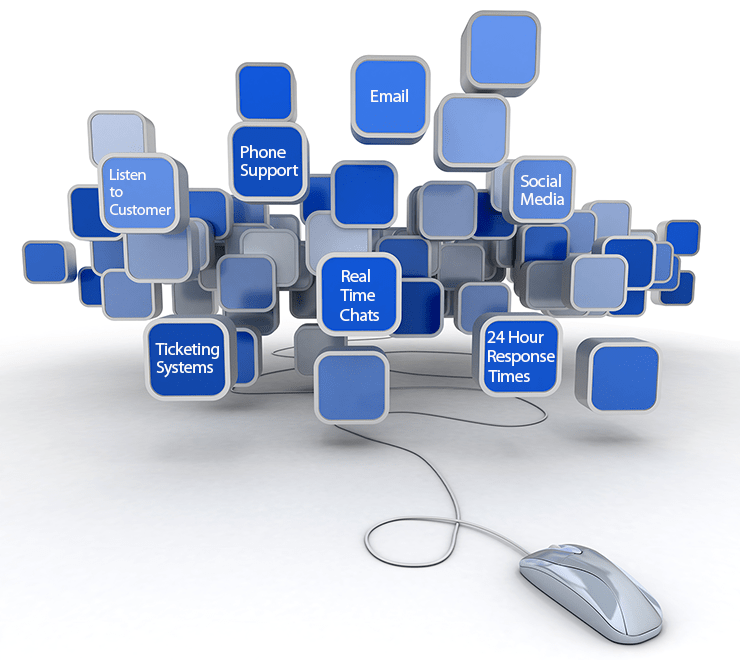 After having gone through all the necessary steps to get your membership site up and running, there's just one essential component you may want to consider adding: technical support.
As part of your membership site, you may be offering a variety of services and products, from online courses to digital downloads. Whatever the case may be, some level of technical support will be handy to address any known or unforeseen issues your members may encounter.
Having this essential support component also serves as a unique selling point for your overall membership program, which will make you stand out from your competitors. Just knowing that you can be contacted through your support channel will put your members at ease and encourage them to remain loyal customers.
Here are some ways in which you can provide technical support for your membership site:
1. Communication Tools
When something breaks or doesn't work as expected, your customers will need to get in contact with you immediately. There are several communication tools which you can consider using to provide technical support. Some of the most popular mediums are:
These are just a few options to start communicating with your customers. You may want to begin by simply providing email support at first.  You'll need to stay in tune with your business and customer needs as support requests come in, and then adjust your means of communication by adding more options if required.
Also, be sure that any communication tool you decide to use will be easily accessible and prominently featured on your site. Adding a support section or maybe a few details on your contact page about your support capabilities may be enough.
2. Ticketing Systems
As your business grows and various issues begin to emerge, it would be a good idea to invest in a ticketing system that will enable you to effectively communicate and track customer inquiries.  Here are a few examples:
Most of these systems operate in a similar fashion to email when it comes to communicating with customers, but there are more features that will allow you to track issues by ticket numbers and generate reports. You'll even find a few that will already have a live chat feature added, and some systems will even integrate your social media channels.
<< READ MORE: Best Live Chat Software for Membership Sites
3. Set Response Time Expectations
In addition to having your communication and ticketing systems in place, it's important to let your customers know when they should expect a response back from you after they submit their issues and requests. Normally, getting back to your customers within a 24 hour period is seen as a very reasonable response time. This may vary pending on the nature of the issue, but you'll want to at least send an initial response as soon as possible to confirm that you have received the requests.
If you're a one-man show and don't have a support team in place to respond within a 24-hour time frame, be sure not to over promise on your response time. It's very crucial to your membership business to be as clear as possible in this area on what you can deliver. In the end, this will help develop a solid relationship with your customers.
4. Listen to your Customers
As you receive a number of support requests, take some time to identify the most pressing issues or requests you receive, especially if you have a large number of customers inquiring about the same topics on a regular basis. Your customers are voicing their thoughts about your products and services. These frequently asked questions may be about feature enhancement or software bug fixes, just to name a few. Whatever the case may be, it pays to listen to your customers and deliver what you see fit for your business and their needs.
<< READ MORE: How To Deal With Difficult Customers On Your Membership Site
As your membership business propels to the next level of growth, you'll want to consider adding a technical support component to effectively communicate with your customers and address their needs as it relates to your business. There's nothing like going the extra mile to set up a support system that will help your customers achieve success. With that said, I hope the previous points mentioned will serve as a useful guide to help you get started with providing the best technical support for your membership website.
If you liked this post, then please follow us on Facebook for more great content. You can also find us on Twitter and Instagram.