How to Easily Set Up Google Analytics on Your Membership Site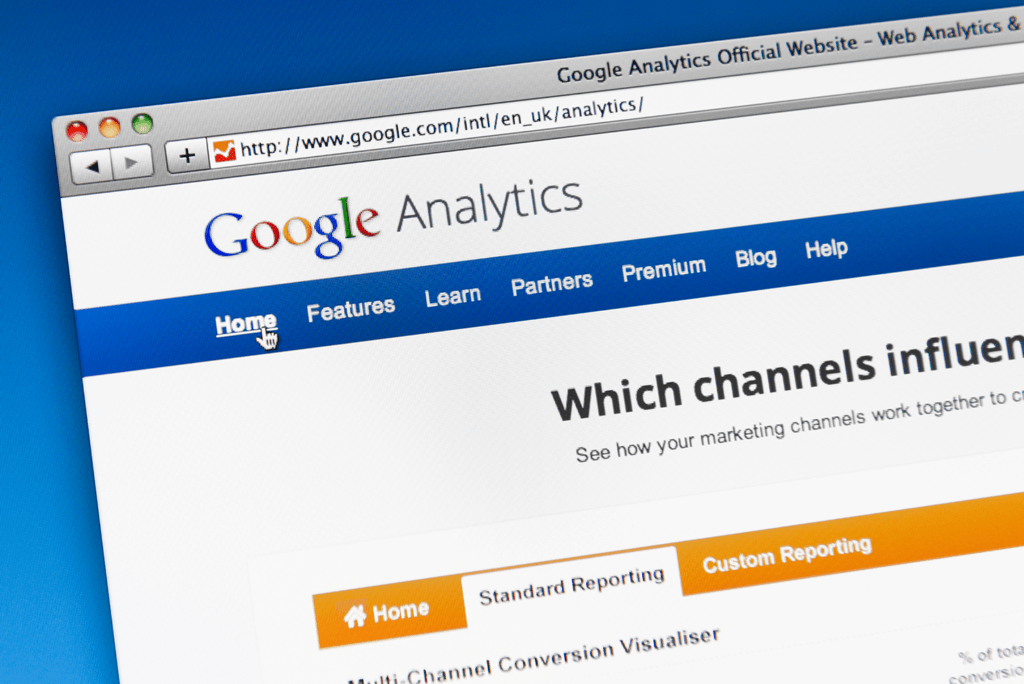 When you create a membership website — or any website for that matter — it's crucial you keep tabs on how that site is performing. Without tracking your progress for new leads, conversion rates, and bounce rates, you're setting yourself up for failure by not being prepared for what's to come.

If you have a WordPress website, Google Analytics is your new best friend. More than 27 million active websites rely on Google Analytics for information they need to get higher conversions. You want your website to be successful and bring about happy visitors, but there's no way you can accomplish this without being aware of how your audience interacts with your site.

Google Analytics is responsible for showing you different metrics to track:
How many new visitors are on your site
How many returning visitors there are
Where your visitors are from
When they are visiting
How they migrated to your website
Engagement level
Bounce rate
How they interact with your content
It's essential to be able to analyze your site's data and performance on a regular basis. You can use a helpful tool like MonsterInsights, a WordPress plugin that lets you see all your analytics and reporting right from your dashboard.

Download MonsterInsights WordPress Plugin
With the MonsterInsights plugin, all your tracking and website conversion information is right on your WordPress dashboard. You no longer have to open up a separate web page to use Google Analytics to keep an eye on your membership site.
Analyzing your data is also made easier and you have the option to do a lot more even if you have little to no coding knowledge. Set up ecommerce tracking, custom dimension tracking, form tracking, and much more. You don't have to be a professional tracking analyst to decipher what's working for your membership site and what isn't because MonsterInsights lays it out for you in simple terms.
Tracking the buying and selling of your products and digital downloads also becomes easier as MonsterInsights provides ecommerce tracking. Keep track of what products are selling like hot cakes and which ones need a better marketing strategy to boost sales.
Important Google Analytics Metrics to Track
Bounce rate
Your site's bounce rate is the rate at which visitors are exiting your site. The higher the rate, the more people are abandoning your web pages without having clicked anything else. If your bounce rate is high, that means you need to make changes to your website to see what's turning visitors off and how you can increase their engagement levels and reduce churn rate in the future.
Engagement rate
When users visit your site, how long are they staying for? Do they go through a lot of web pages or just a few? What content catches their attention? You can find this under Average Session Duration in MonsterInsights. Pay close attention to what content users find interesting and what content makes them bounce.
New and returning visitors
You need to keep track of your site visitors, both new and recurring. This will give you a good idea of what rate of growth you can expect your site to grow at. Keep an eye on both of these to ensure they're increasing and not remaining stagnant or decreasing.
File downloads
Since your membership site relies on digital downloads, it's essential to track your file downloads. From here, you can gauge how valuable your products are to users and how to create similar products.
Registering your site with Google Analytics
First, you need to sign in to your Google account.
Continue to sign up for your Google Analytics account.
Next, enter your account information.
Next, select Get Tracking ID.
Accept the Terms of Service.
Then, accept the additional terms.
You'll then be sent to your Analytics dashboard. Your Google Analytics account setup is now complete.
Once you get your tracking ID, it's time to paste that code into your MonsterInsights plugin settings so both applications integrate with each other.
Setting up MonsterInsights
Now it's time to set up MonsterInsights for your WordPress dashboard.
First, you need to install the MonsterInsights plugin by downloading its file.
From your WordPress dashboard, upload the plugin and select Install Now.
Click Activate Plugin for your MonsterInsights plugin to be added to your website.
Next, you need to authenticate your MonsterInsights account. Hover over the MonsterInsights button in your WordPress panel and click Settings.
Authenticate your Google account so it's integrated with your WordPress website.
Once you authenticate, you'll be redirected to sign in with your Google account.
Click Complete Connection.
From the MonsterInsights button your WordPress dashboard, hover and click Reports.
Now, your MonsterInsights analytics should be connected to your WordPress website and ready to view reports.
Setup is simple and shouldn't take you more than 10 minutes at most. It may take up to 24 hours for any data to appear so keep this in mind when completing the installation.
Over to you
Google Analytics exists to help you track key information about your website. MonsterInsights is a tool that makes it easier to track this information through your WordPress dashboard. With just a few clicks, you can integrate both applications into WordPress for a seamless analytical and tracking process. You want your membership site to thrive and gain the traction it deserves, so why not build a tracking system that brings you success?