One of the best ways to promote your membership website and increase traffic is to optimize your site for search engines like Google and Bing. Paid traffic, such as Facebook ads, may bring instant results, but effective search-engine optimization (SEO) can deliver a steady stream of visitors and new leads to your website for years to come.
The two main ways to increase traffic to your website using SEO are to publish targeted content on your site and increase the number of websites that link to yours. Unfortunately, there are lots of details to think about when it comes to effective website search-engine optimization.
Thankfully, there are some excellent free and paid SEO tools for membership sites that can help you improve your search-engine optimization and increase your chances of getting great results.
That's what we'll be covering in this article on the best SEO tools for promoting membership websites. But if you'd like a primer on search-engine optimization, check out our articles on simple SEO strategies for membership websites.
How SEO Tools Can Help Your Membership Site
Both free and paid SEO tools are designed to help you focus your content marketing strategy and increase its chance of success. They also provide you with a better understanding of your audience and the problems they may be facing on your site, as well as which content they're enjoying the most.
These tools also help you monitor and measure the impact of your SEO efforts so you can quickly see what's working and what's not.
Even better, these tools can automate many of your SEO tasks – speeding up an otherwise time-consuming manual chore.
So, if you want to take some of the guesswork out of SEO and turn what sometimes feels like an art into more of a science, check out these tools.
Keyword Research Tools
If you want to know what to write about and whether you have a chance of being found in search engines, you'll need to use a good keyword research tool. Blogging has been proven to build audience for your membership site, but what should you blog about? What topics should you cover?
You can always make a guess as to what your target audience is searching for, but why not take advantage of a keyword research tool? These tools will more accurately tell you if anyone is searching for content on the topic you're going to write about.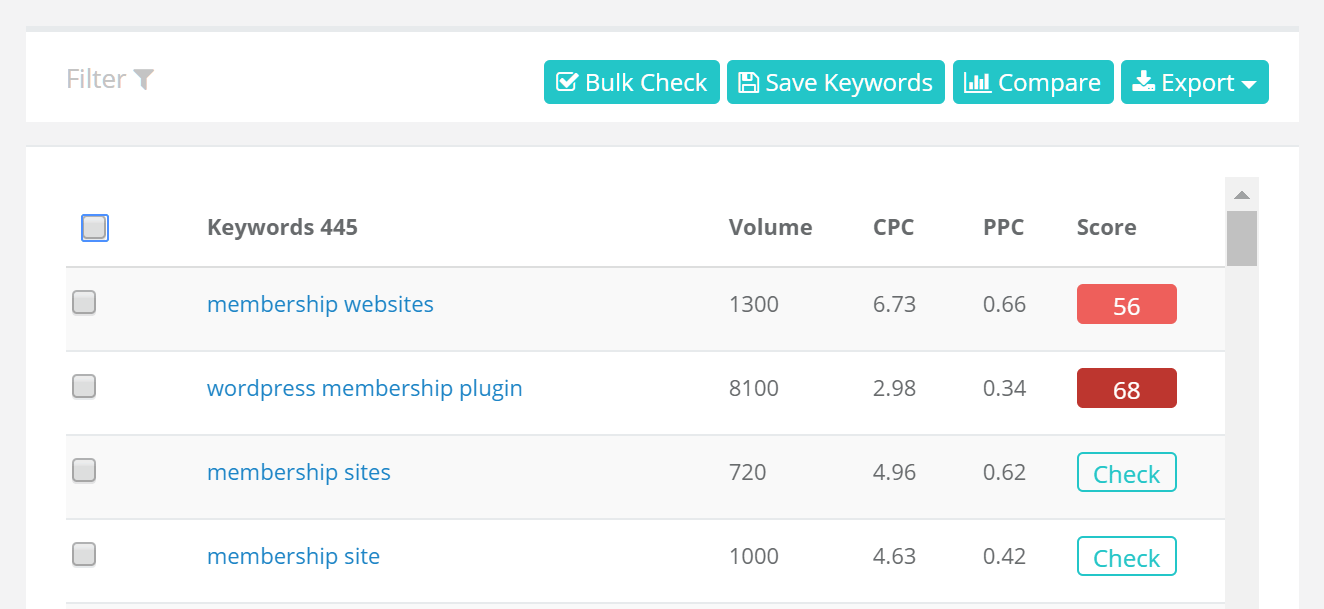 Not only that, but the best SEO keyword research tools let you know what chance you have of ranking your content for a particular search term. Thanks to their ability to generate keyword suggestions based on your initial idea, these useful tools are great for providing you with inspiration for content.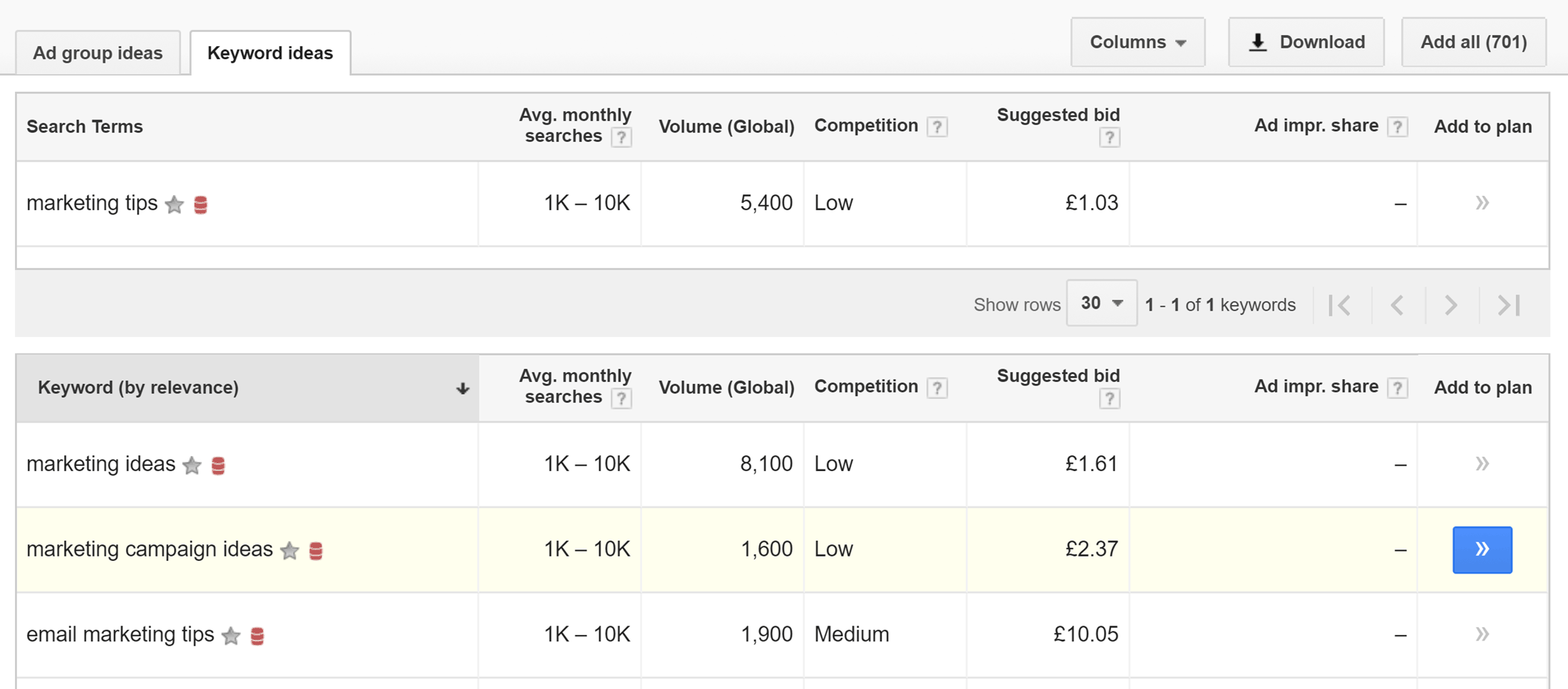 Unfortunately, unlocking the full potential of the best keyword research tools isn't free, though some do offer limited starter packages at no cost.
Page Speed and Uptime Monitors
Since search engines like Google are said to penalize slow-loading sites, you may want to consider using a page-speed monitor. Keeping tabs on how quickly your website loads is also important if you want to ensure you're delivering a positive user experience to members.
Thankfully, there are both effective free and paid tools out there that not only tell you how fast your website is loading but how to speed it up. For those on a budget, entering the address of their site into services like GTmetrix or Google PageSpeed Insights at regular intervals is a great idea. Don't just check your homepage, though!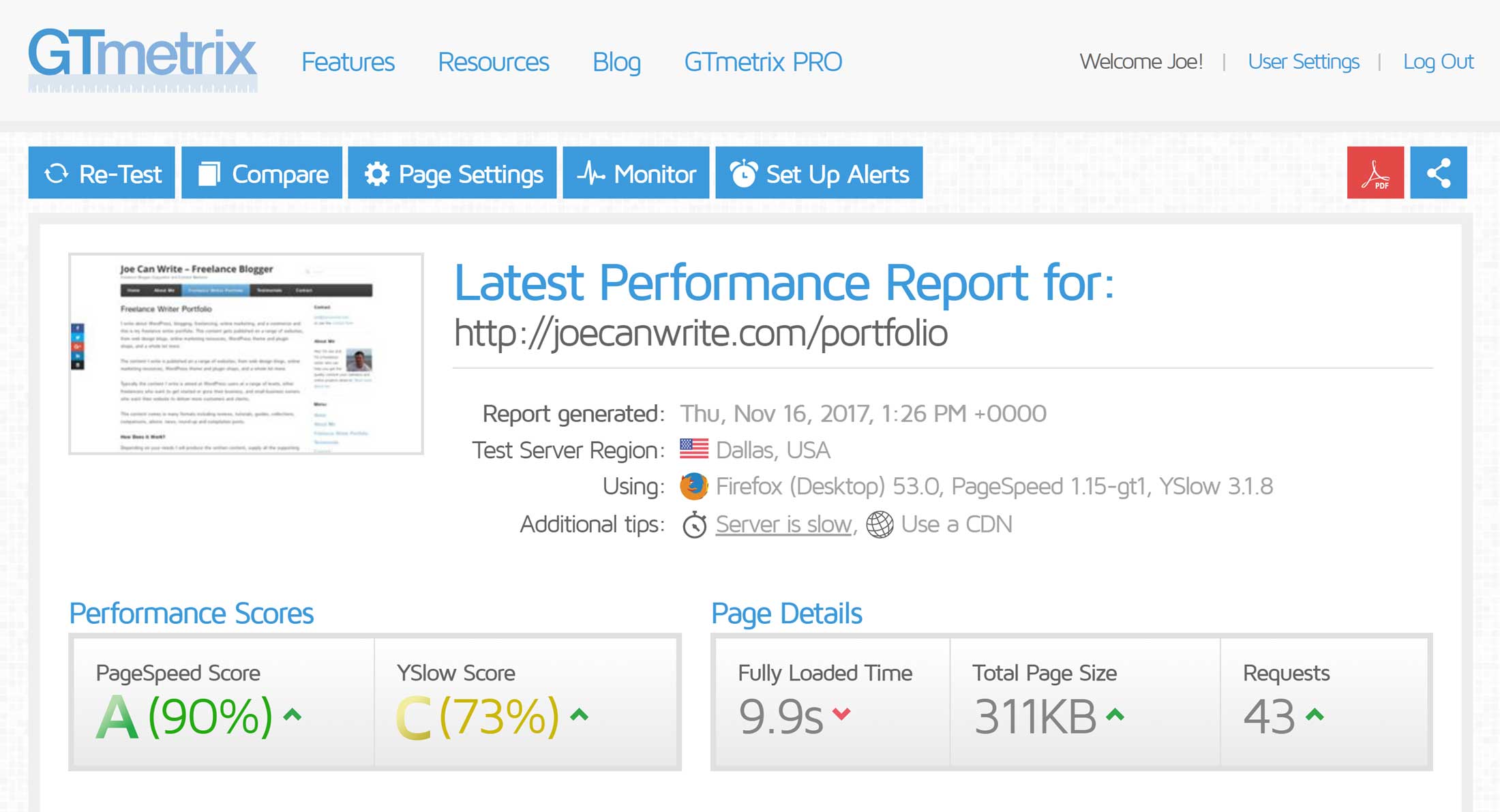 If you're more serious about loading times, subscribing to a premium monitoring service like Pingdom is a good way to learn more about your website's performance. Tracking downtime with a tool like UptimeRobot can help you quickly react should your site ever go offline—something search-engine algorithms are not impressed with.
Slow loading times are not only frustrating to existing members, they can have a dramatic impact on conversion rates.
Visitor Analytics and Reporting
When it comes to finding out what visitors are up to on your website, you can't go wrong with Google Analytics. It's free, powerful, and integrates easily with WordPress and a host of other platforms.
Some of the ways Google Analytics can help with your SEO include the ability to track visitor numbers over time, see how long people are staying on your site, and identify how those visitors are finding your content. You can set up a goal, such as a new visitor submitting the membership registration form, then analyze how effective your site is at converting against that goal.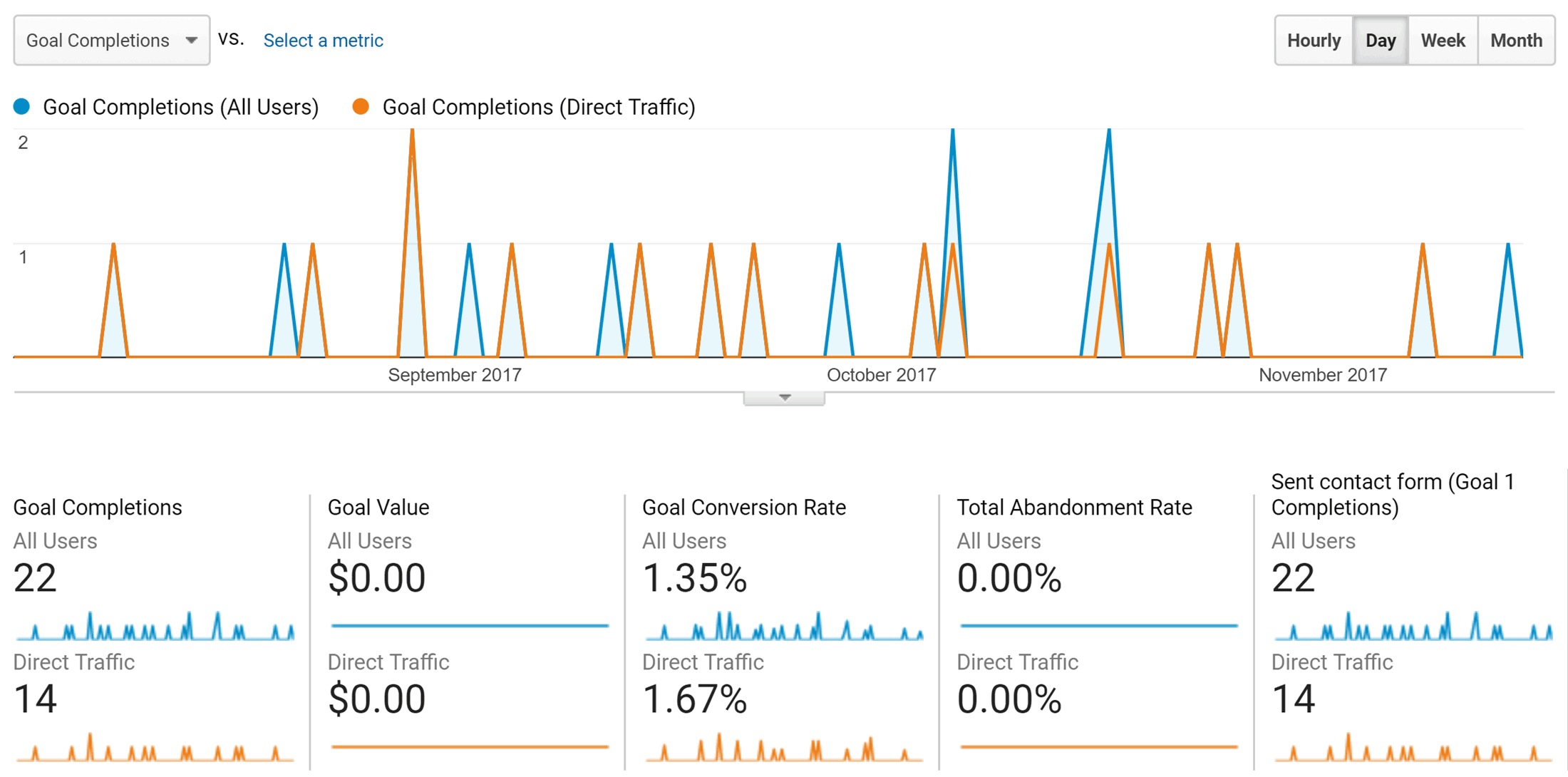 Google Analytics also makes it easy to see which pages on your site are leaking visitors. Exit-page and bounce-rate reports highlight pages that may have problems causing your visitors to prematurely leave your site. Google's search-engine algorithm reportedly takes bounce rate into consideration when evaluating where to rank content in its results.
Therefore it's worth taking the time to examine those pages with high bounce rates to see what you can do to make that content more engaging or how you can update them to encourage visitors to click through to another page on your site rather than exiting.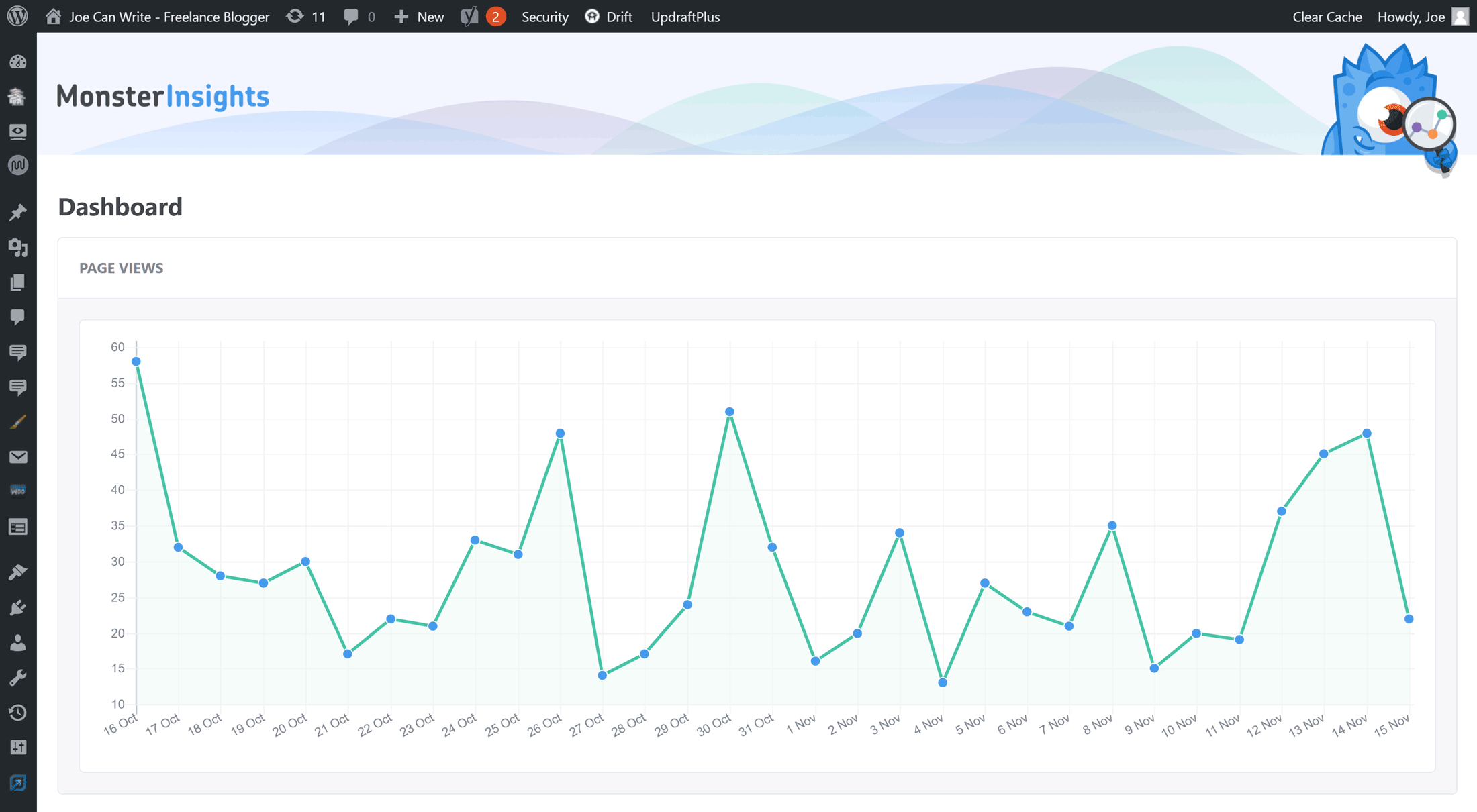 Using Google Analytics or a similar tool is essential because it gives you an easy way to see what effect your SEO efforts are having on traffic levels. You can quickly see what's working and what's not. Google Search Console is another free service worth integrating with your website for more SEO-related insights. If you want to know more, check out our detailed guide on using Google Analytics to optimize your membership site.
Search Engine Visibility Tracking
Tools like Google Analytics make it easy to see how many visitors you're receiving, giving you one way to track the effects of your SEO work. However, another, more direct way to see if your efforts to optimize your site for search engines are paying off is to monitor visibility for the keywords and search times you're targeting.

Luckily, this isn't something you have to do manually. With both the free and paid keyword tracking tools available, you simply enter the search terms you're trying to encourage Google to associate with your site and let the tools do the rest. Check in at regular intervals to see how your site and its content are ranking for your choice of keywords.
Final Thoughts
SEO can involve a lot of guesswork and assumptions. No one really knows what search engines like Google are looking for when evaluating content for their results pages.
However, by using the best SEO tools, you can arm yourself with data that will help you take a more educated approach to increasing the visibility of your site, growing your audience, and hopefully turning more of your visitors into paying members.
Which SEO tools will you use to grow your membership website? Please let us know in the comments below.
If you liked this post, make sure you subscribe to the MemberPress blog!