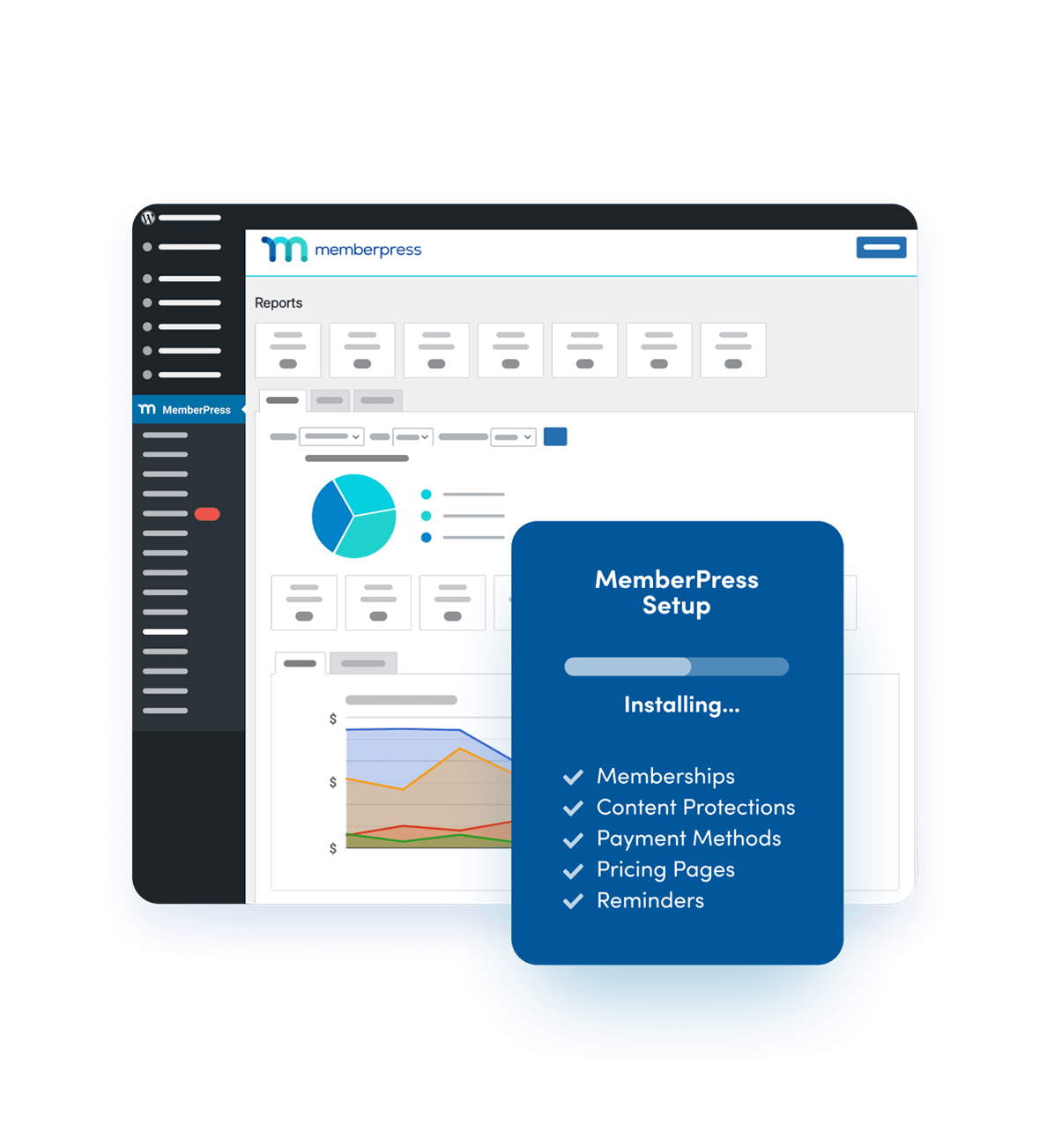 Just download the zip file from your Account page. Then upload, install, and activate it on your WordPress dashboard… and you're in business!
If you do happen to run into a snag, our info-packed Knowledge Base and #1 award-winning support team are here to help keep things humming along.
We take the mystery out of payment gateways with our super simple setup. Just head to the Payments tab, choose your gateway, and follow the prompts.
Whether you're going with Stripe, PayPal, or Authorize.net, you'll be up, running, and processing payments in no time.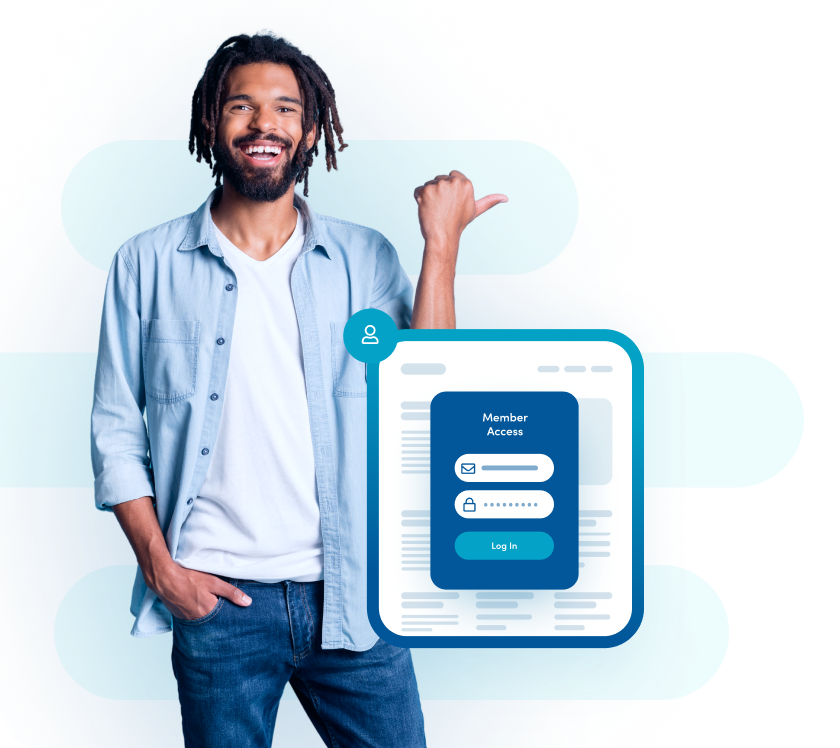 Get MemberPress Today!
Start getting paid for the content you create
Get MemberPress Now
See All Features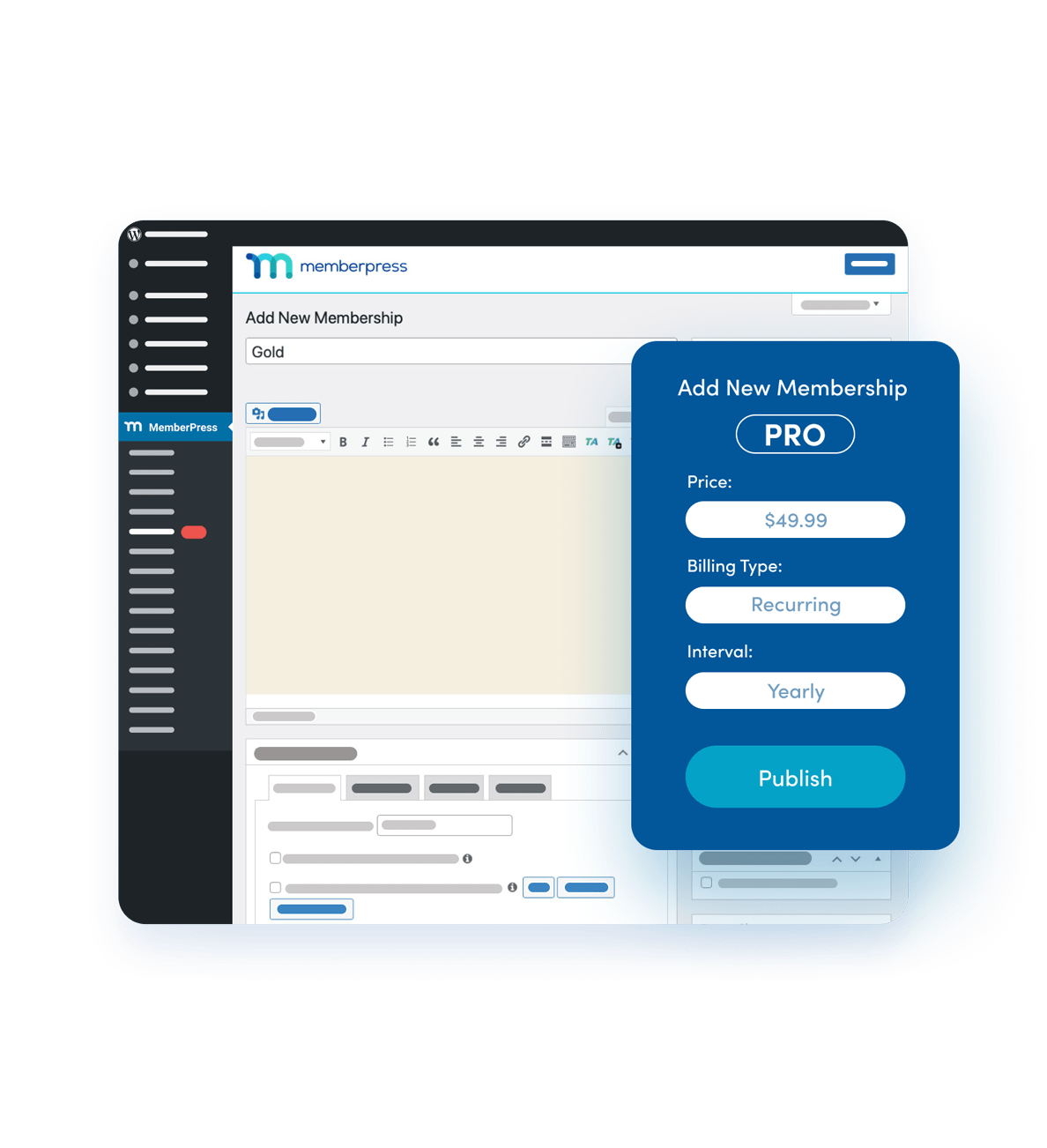 Make way for memberships.
Setting up memberships in MemberPress is a whole lot like setting up a post or page in WordPress (i.e., super easy).
Name your membership, set a price, add a description, and decide who has access to it – all from the same easy-to-navigate page. As you go along, each membership is added to your built-in pricing table automatically.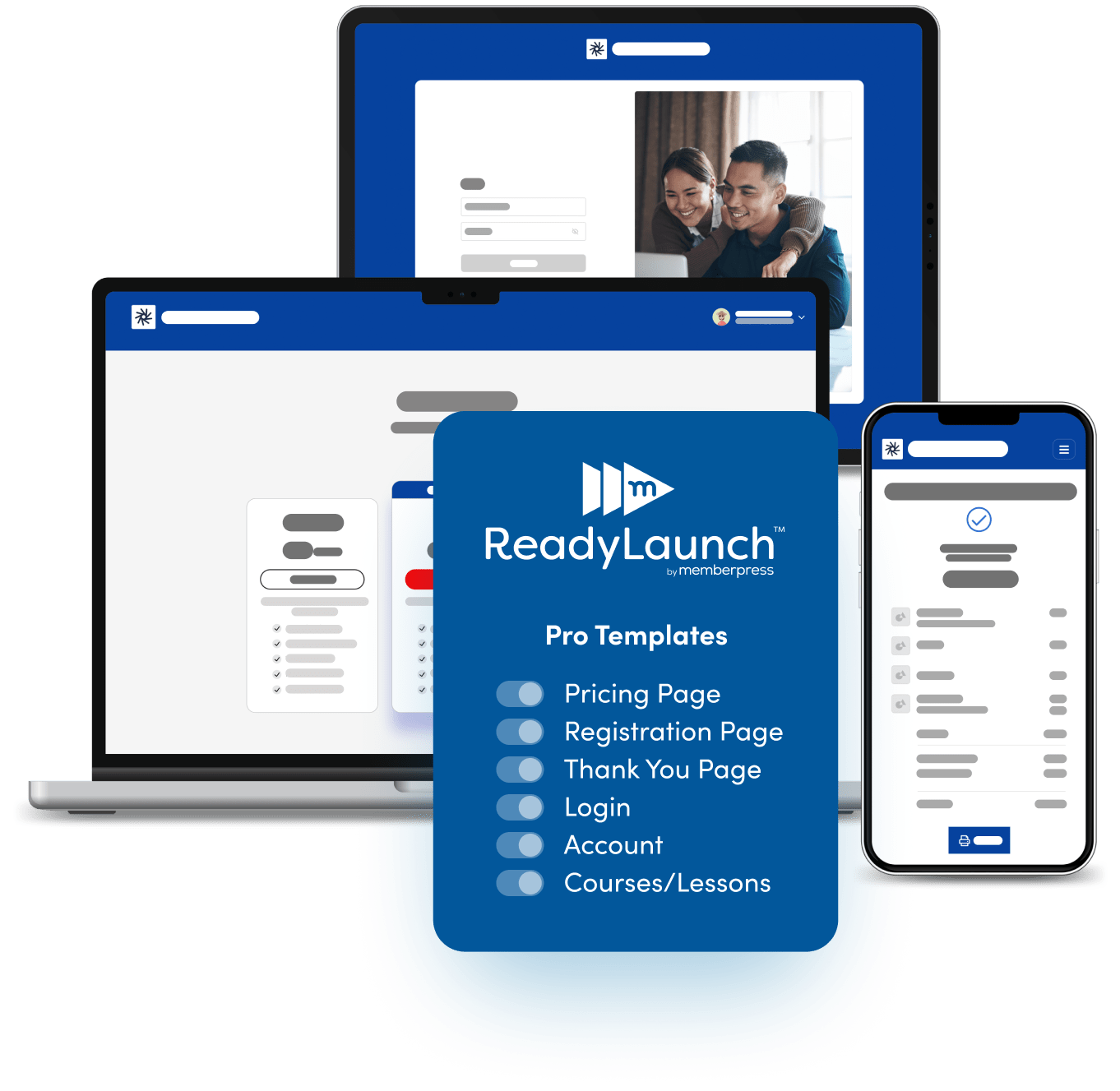 Total non-techie? Creatively challenged? Or maybe just short on time?
ReadyLaunch™ to the rescue.
It's the all-systems-go page maker for MemberPress. Built right in, ReadyLaunch™ lets anyone create dynamic, beautiful pages that are set to sell – in minutes. Start making money from day one with setup that's simply smile-worthy.
Amazing layout. Dialed-in styling. No tech skills, design chops, or coding required.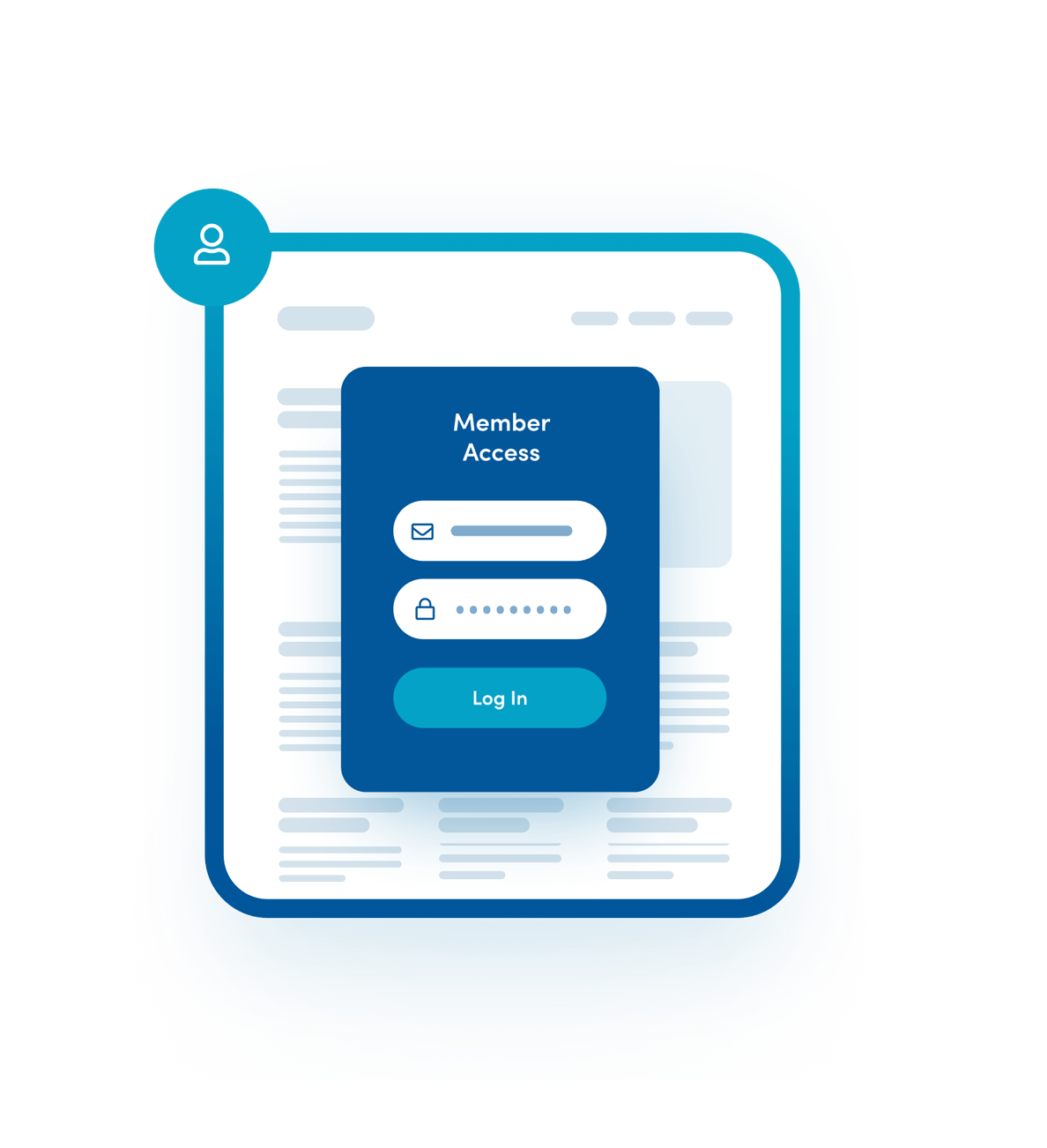 Rules give you extraordinary paywalling power with the click of a button. They let you safeguard your stuff with almost endless configurations. But despite that great power, they're a cinch to set up.
Paywall a single page based on membership level. Protect all your content within a category or tag. Secure particular lessons inside your courses. Shield your videos, posts, or podcasts from un-paying eyes.
Rules make MemberPress magical.