Nowadays, nearly every business is trying to move its services online. Who wouldn't want to take advantage of the huge opportunities the web presents?
However, as a small business owner you may not know how to create a profitable online presence.
Fortunately, you can easily build a business website with WordPress and MemberPress. By offering online services, customer rewards, and online scheduling, your business can start generating recurring revenue in no time.
In this post, we'll show you how to get your brick and mortar business online. Plus, we'll give you some tips for increasing recurring income. Let's get started!
The Tools You'll Need
By 2026, ecommerce retail sales are expected to reach about $8.1 trillion.
With that kind of opportunity within reach, there's no wonder so many physical businesses are chomping at the bit to get online.
But getting a brick and mortar online might seem overwhelmingly difficult if you're a small business owner. Especially if you consider yourself a non-techie.
Fortunately, there's great news.
WordPress and MemberPress have made it easy for anyone to get up and running online – regardless of technical skills.
In this post, we'll go over a few tools you can use to get the job done, whether you're running a restaurant, store, sports venue, or anything in-between.
And each of these tools requires zero coding or computer development skills:
If you're unfamiliar with this software, don't worry! WordPress plugins – like the CMS itself – are incredibly user friendly.
How to Get Your Brick and Mortar Business Online (And Generating Recurring Income)
If you don't have a business website, you're bound to be missing out on tons of opportunities to connect with customers and make more sales.
More importantly, you're missing out on the opportunity to generate recurring revenue.
So let's get to the how-to!
First, Get WordPress and Install MemberPress
To get your business online, you'll need to create a website.
Whether you're running a medical clinic, retail store, or restaurant, you can use WordPress. This CMS is a flexible option for any business: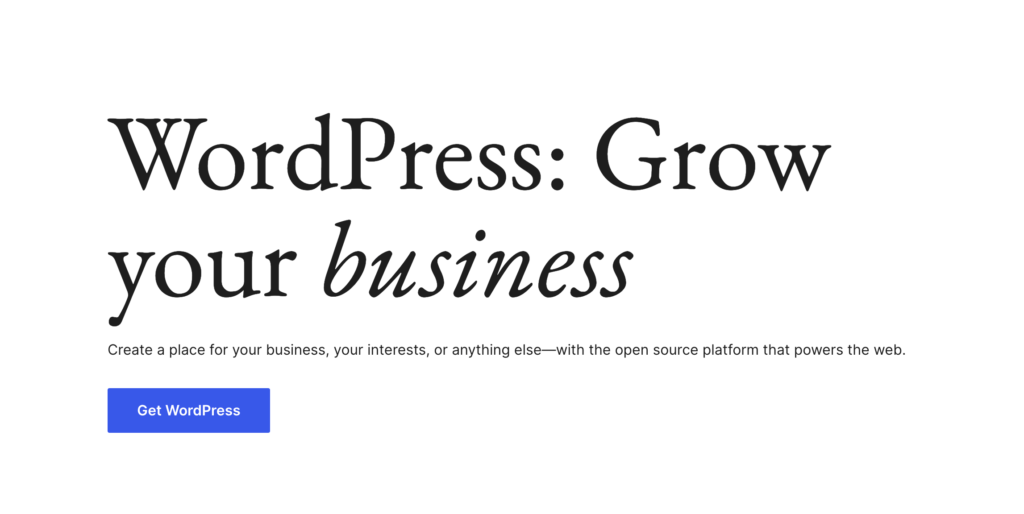 First, we recommend choosing a web hosting provider like Bluehost. This budget-friendly host is perfect for beginners and experts short on time.
They'll automatically install WordPress for you: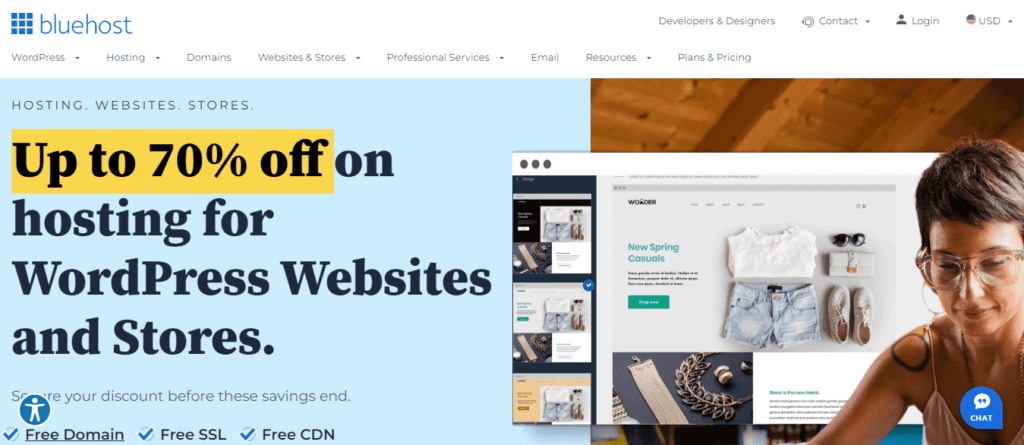 Once WordPress is set up, you can start customizing your website.
Your first order of business will be installing the MemberPress plugin: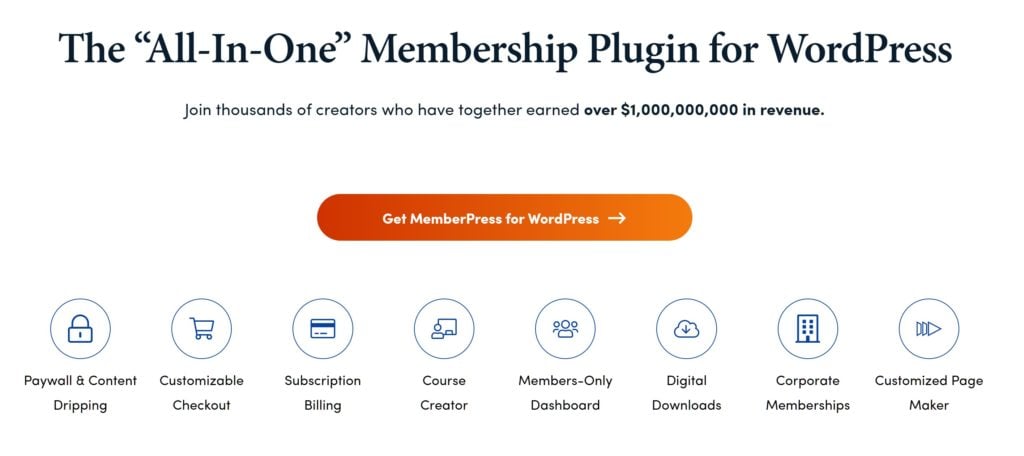 Here's how MemberPress can help you generate revenue for your online business:
Between the MemberPress setup wizard and its built-in ReadyLaunch™ pages, you can get your site set up and ready to sell in under a day – for reals.
We're talking a payment gateway, subscriptions, paywalls, mobile-responsive, optimized, professional-looking pages… all the things less than one day.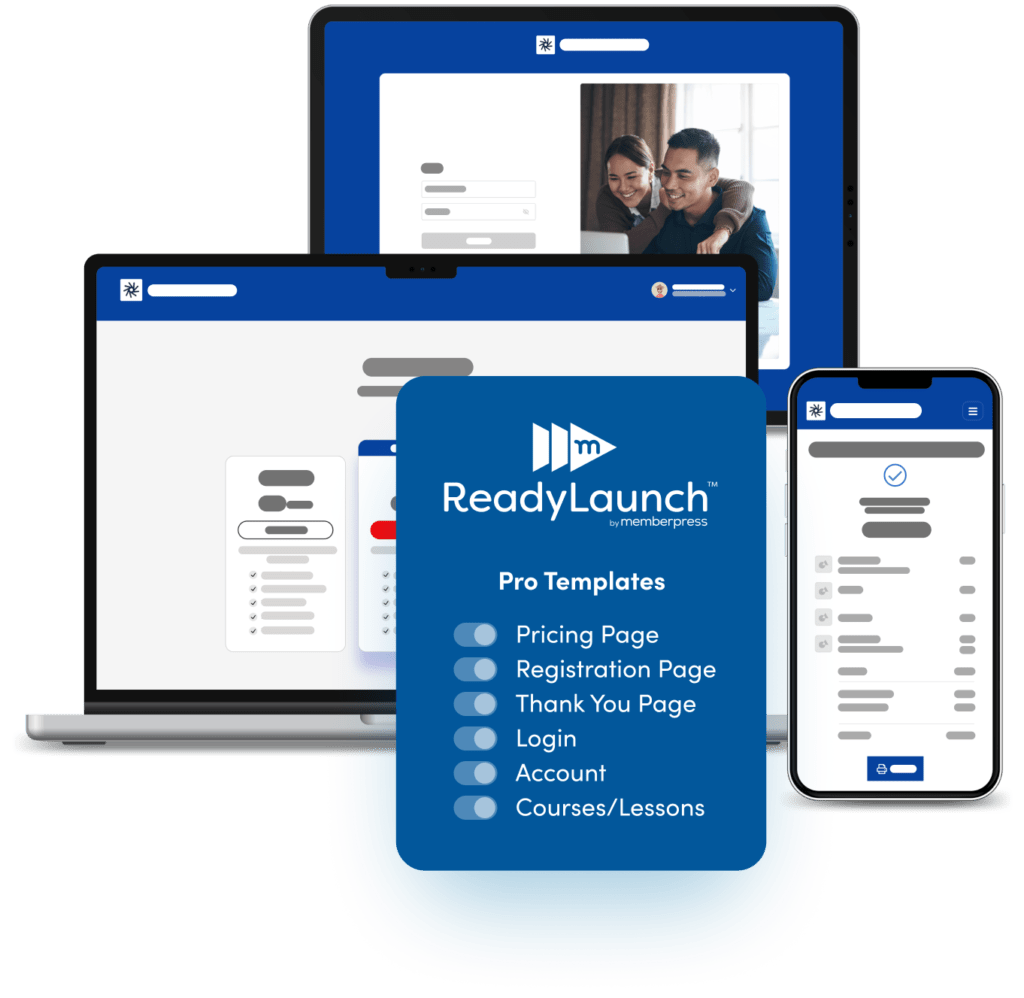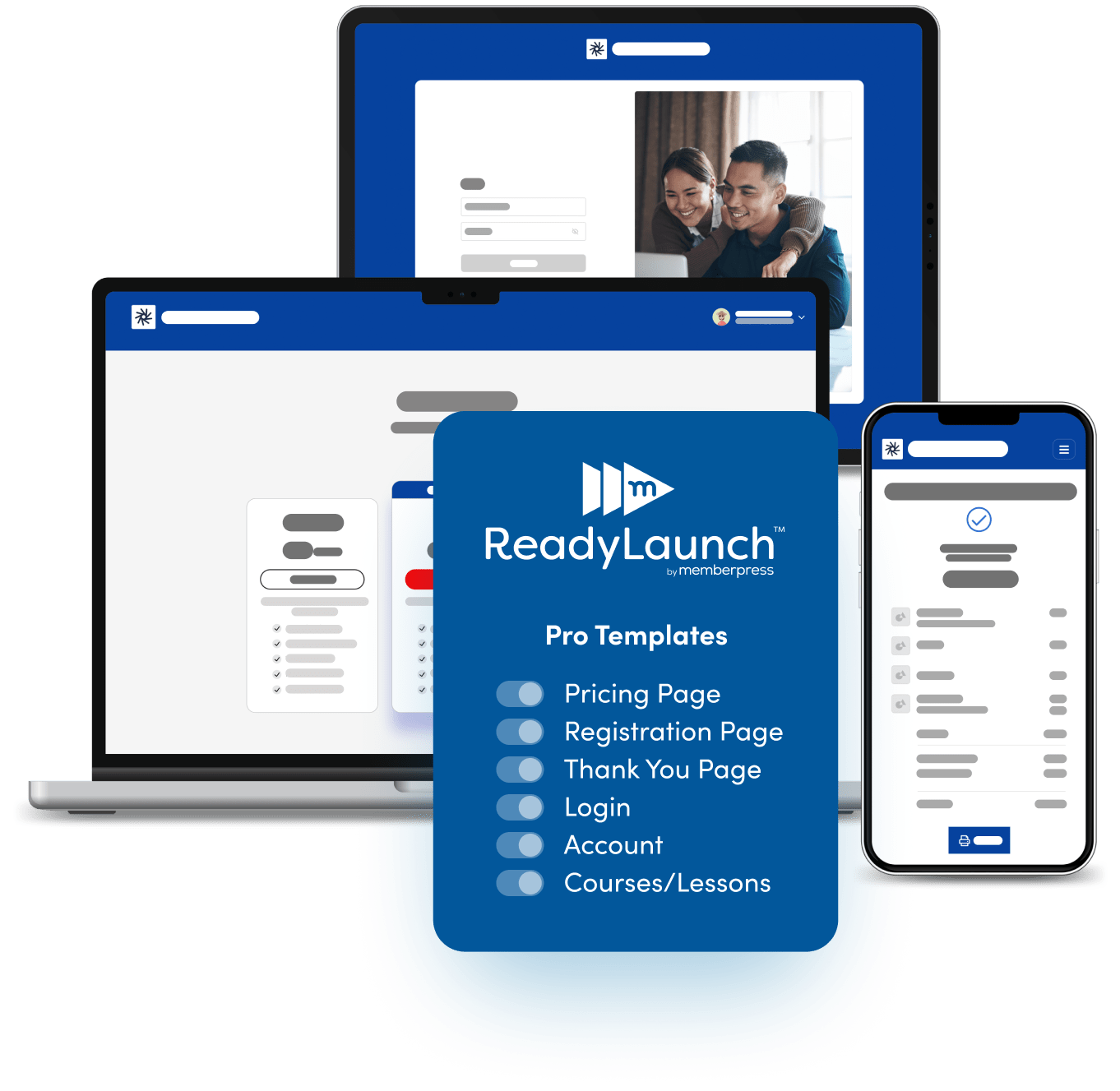 With WordPress and MemberPress at the helm, the recurring revenue possibilities are endless.
Following are a just a few of the many ways you can use these tools to add income streams to your brick and mortar business.
Add an Online Service
For a brick and mortar business like a restaurant, bar, or entertainment venue, you might rely on foot traffic to make sales.
However, there's no reason you can't add an online service to the mix. For example, if you run a restaurant, you could set up online food ordering and delivery.
This system can provide customers with a more convenient and efficient ordering process.
WPCafe is a WordPress plugin designed for online ordering. With this tool, you can create a food menu for your website.
You can even use it to create a QR code menu:

For every new order, you get a live notification. Since you'll never miss an order, WPCafe can help you turn more profits!
Or say you have a mental health counseling practice, you could provide a completely virtual service.
For example, the New Hope Counseling & Wellness Center offers online nutrition and therapy courses: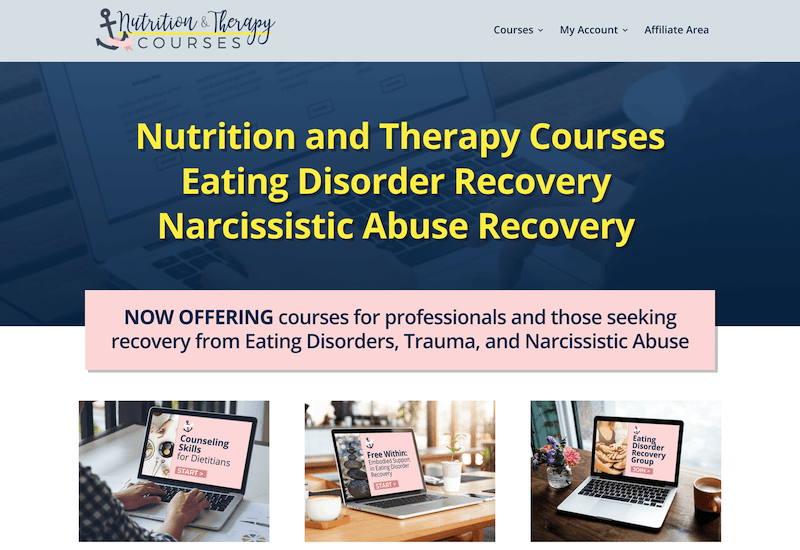 The clinic uses MemberPress to create these online programs. Once customers purchase a subscription, they can view and complete the course:
In the same way, a business like a law office can benefit from an online resource center.
For example, the Miller Johnson Attorneys website uses MemberPress to limit its virtual reference materials to paying clients: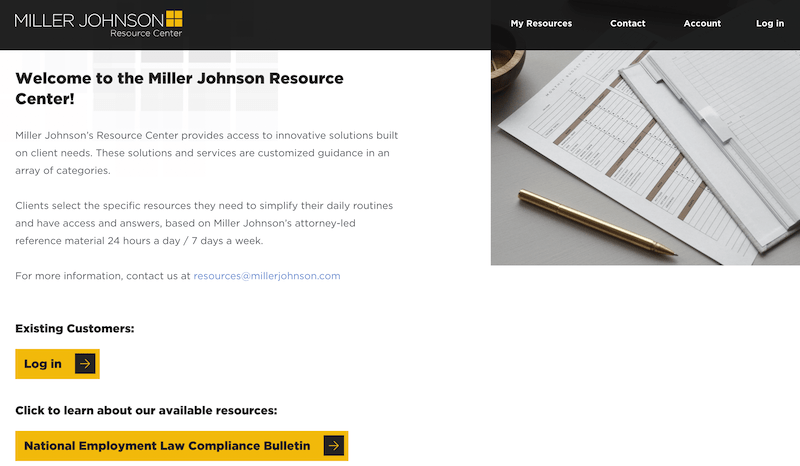 Rather than offering free content, MemberPress can help you monetize your expertise.
With the plugin, you can easily create online courses, paywall articles, run a paid podcast, and sell any other content you'd like.
Do Online Scheduling
If you're a plumber, electrician, housekeeper, or another tradesperson, you'll need to perform services in person.
But you'll sell a lot more services if you give people a way to book appointments online.
Adding a scheduling plugin to your MemberPress site is the perfect way to pull it off. Simply Schedule Appointments is one that enables customers to schedule in-person meetings, phone calls, and other appointments:

All you do is set your availability, and allow customers to book your services. You don't even have to worry about double-booking. It's that easy.
Offer Customer Rewards
Another awesome digital way to grow your brick and mortar is by rewarding your customers. Ultimately, adding a rewards system can significantly increase customer engagement.
For example, your retail store can provide reward points for every purchase. When customers earn enough points, you might offer a gift, free shipping, or another incentive.
To do this, you can use the MemberPress myCred integration.
This plugin serves as a rewards points management system that lets you set up digital rewards like points, badges, and customer rankings:
Get Creative
When it comes to online recurring revenue streams, your imagination is the only limitation.
Take Montana-based Dunrovin ranch, for example. The ranch uses MemberPress to paywall access to its onsite live webcam: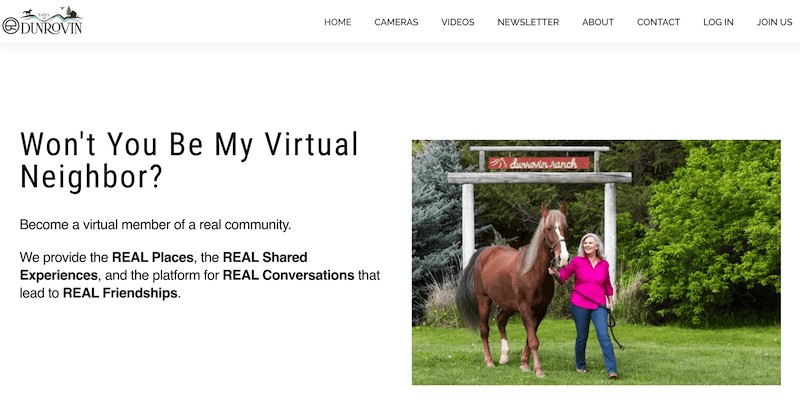 This hugely popular service allows online users to become part of a virtual community. And it gives people the opportunity to see wildlife from their own homes.
You might apply the same approach to your brick and mortar business by offering something truly unique.
To come up with the best ideas, nothing beats knowing your target audience. If you know what makes your customers tick, you'll be able to create a list of high potential revenue streams.
With MemberPress, you can implement and test your ideas to figure out which will deliver the best return on investment.
---
Depending on the type of business you run, your website might incorporate some or all of the above revenue streams. It just depends on what makes sense for your industry and niche.
Conclusion
Even if your primary source of income is from foot traffic, creating a website for your brick and mortar business is a good idea if you want to grow and compete.
Recurring revenue streams generated through memberships, subscriptions, online courses, paywalled content, and customer incentives are the way to go (and grow) these days.
Thanks to WordPress and MemberPress, these revenue streams are within your reach as a small business owner.
To review, here's how you can get your brick and mortar business online:
Create a WordPress site and install MemberPress.
Provide a virtual service like online courses or food delivery.
Set up online scheduling with Simply Schedule Appointments.
Offer customer rewards using the myCred plugin.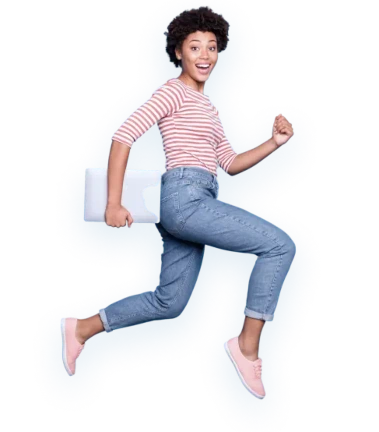 Get MemberPress Today!
Get your brick and mortar business online, and start growing.
Get MemberPress Now
See All Features
If you liked this post, make sure you subscribe to the MemberPress blog!