Here's the situation so far – you went through a great deal of trouble to create an online course. Now that the easy part (installing the MemberPress Courses Add-on) is done, you've spent weeks planning out lessons and developing class materials. But, now, you're just not seeing the students roll in.
The old adage "If you build it they will come" might work for baseball fields, but not for online courses. To get rewarded for your work, you have to know how to promote courses to students through various marketing channels. That means using social media, offering discounts, and so on.
In this article, we'll walk through five methods you can use to attract students to your course. The field is set, so let's get you some players!
1. Be Active on Social Media
The first thing you need to do when launching a new online project is to build buzz around it. If you want to play the long game, content marketing can help drive a steady stream of traffic to your course. However, if you want faster results, you'll need more aggressive tactics.
Besides search engines, social media platforms will likely bring in the majority of your students. That means you need to get out there and:
Set up accounts on the social media platforms you want to target.
Publish content that students might be interested in.
Engage in conversations with your followers.
Stay active, even if you don't see results right away.
If you have personal profiles on social media (which of course you do!), you know it can be hard for new accounts to gain traction. However, once you get a decent base of followers, growing that number becomes much easier, because some of them will always engage with your content.
Of course, growing a social media presence for a business is an entirely different ballgame. However, it's key to get this done first, because social media will enable you to pursue some of the other marketing tactics we'll cover next.
2. Offer Discounts to Your First Students
Without word of mouth or reviews, convincing those first users to sign up for your course is likely to be difficult. The best way to get signups is to make students an offer they can't refuse.
We're talking about offering discounts. And there are two ways you can go about it to get positive results:
Research how much other courses in your niche are charging, and try to undercut their prices.
Set your prices high, but offer steep discounts for the first batch of students.
Those two methods represent different approaches to pricing. For some people, charging hundreds or thousands of dollars for their online courses can pay off. However, that usually only works if you already have an established presence on social media, and people consider you an expert.
For new courses, you might have to offer a steep discount to promote your course to students. Your goal is for prospective students to see your offer on social media, think it's a steal, sign up, and then spread the word.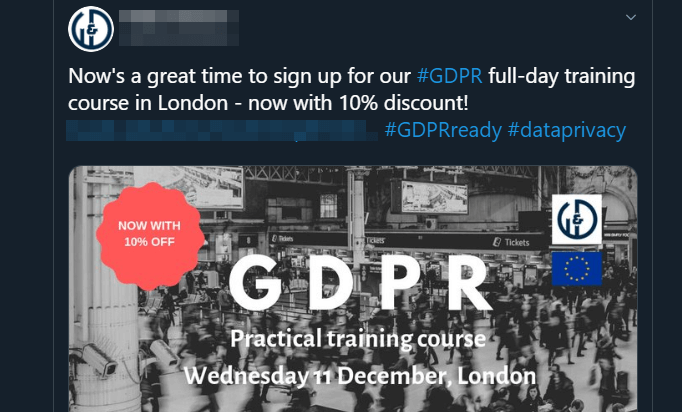 As for how you can offer these discounts, it depends on what system you use to manage your online courses:
If you use MemberPress, our plugin enables you to generate and offer discount coupons easily, without slashing prices for those who should pay in full.
3. Pay Students for Referrals
Sometimes, the best way to get people to pay you is to give money to them. That may sound counterproductive, but there's a reason affiliate marketing is such a massive source of online revenue.
With online courses, there are two main ways you can go about this:
Offer discounts for students who bring in new classmates.
Work out referral fees for influencers and regular people who get you leads.
A lot of the more successful online affiliate programs pay flat fees across the board for new signups. The more you pay, the more attractive your affiliate program becomes, which usually translates to more students.
If you use MemberPress for your online classroom, you'll want to be sure and add the Easy Affiliate plugin. With Easy Affiliate, you can customize your commission type, add commission tiers, and choose which transactions to pay commissions on: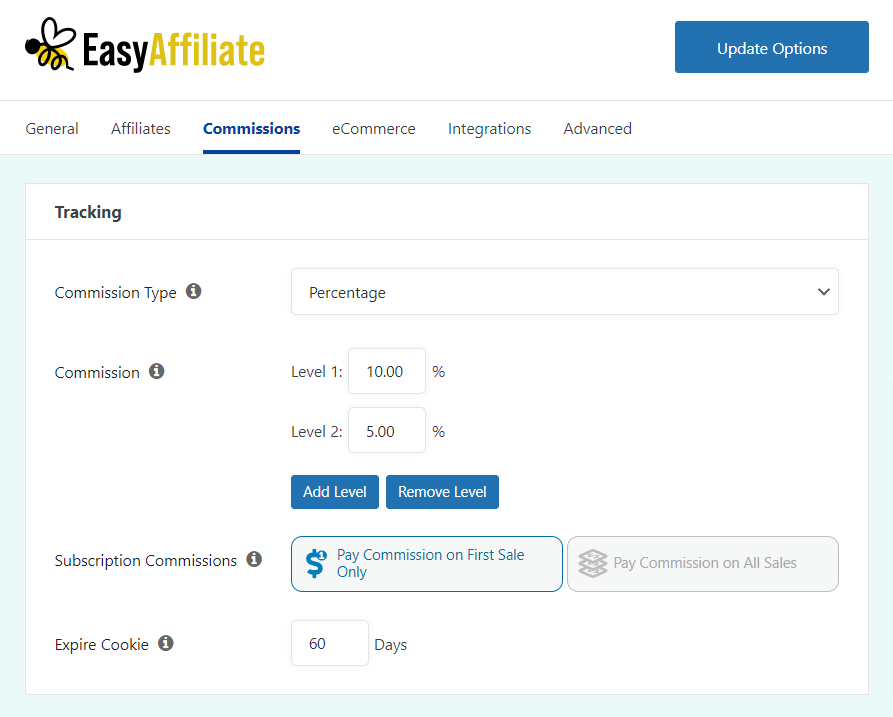 Both plugins work together out the box, so there's not a lot of work to do here beyond deciding how you want your affiliate structure to work.
4. Use Social Media Advertisements
Social media works for more than just growing and engaging an audience. If you have the budget for it, you can use social media platforms to promote courses to students through ads.
The upside of social media advertisements is that platforms such as Facebook are super affordable. They also enable you to target massive audiences. And you can be incredibly specific when it comes to narrowing down who sees your ads: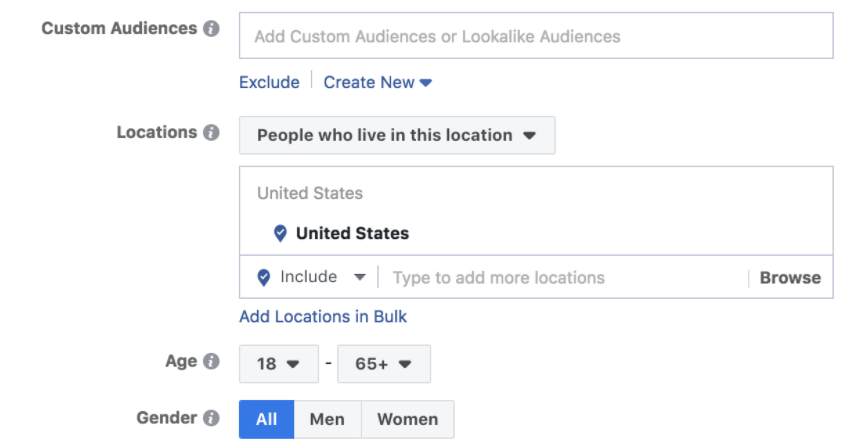 With the right campaign, you can get amazing conversion rates thanks to such specific targeting. However, you'll need a decent budget to make it work.
Usually, with social media ads you'll pay for each click. On average, Facebook ads cost between $0.50 and $2 per click. For some industries, those costs can go all the way up to $10 per click and more.
This means that if you get 100 clicks at $2 per action, you're spending $200. Out of those 100 users, maybe two will sign up for your course. So to break even, you'd need to charge them $100 each.
To sum it up, social media ads might not be viable for low-cost online courses. Before you jump into this method, you'll need to run your own numbers, and maybe try a test campaign to see what type of results you get.
5. Feature Guest Instructors With Strong Social Media Followings
Along with paying for clicks, social media enables you to run other types of ads, such as paying popular users to promote your products: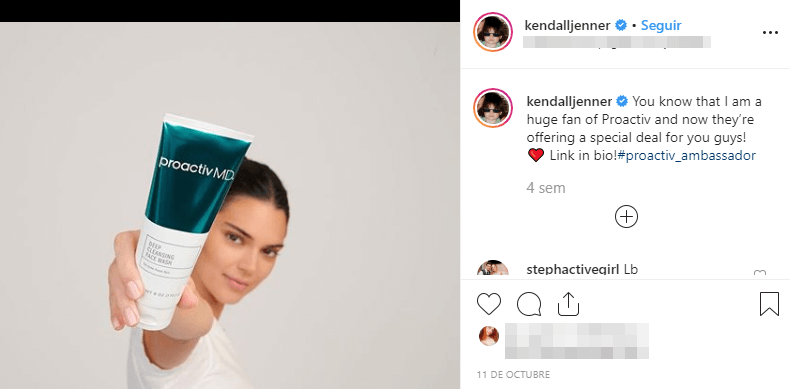 In most cases, influencer marketing requires you to contact popular social media users directly, work out fees, and discuss what they're going to say. Some influencers work directly with third-party platforms that manage all the ins and outs of the process.
If you want to use influencer marketing to drive attention to your course, there are two things you'll need to keep in mind:
Look for influencers who work within the niche you want to target.
Be wary of accounts that have a lot of followers, but that don't get too many interactions.
Some users may be incredibly popular, but if they don't have an audience within your niche, your promotion efforts will probably go to waste. Influencer marketing is hardly new, but it's still novel territory for a lot of people, so make sure you only work with accounts you can trust.
Conclusion
The hard part is over – your online course is ready. Now for the tougher part – figuring out how to attract students to your course. But since there's an unlimited number of seats, you can market your course aggressively, using every online channel you can find.
If you don't know where to start marketing your online course, here are five methods to get you your first signups:
Be active on social media.
Offer discounts to your first students.
Pay students for referrals.
Use social media advertisements.
Feature guest instructors with strong social media presences.
Do you have any questions about how to promote courses to students? Let's go over them in the comments section below!
Ready to start your online course? Get MemberPress today!
If you liked this article, be sure to follow us on Facebook, Twitter, Instagram,Pinterest, and LinkedIn! And don't forget to subscribe in the box.