Starting a podcast is relatively simple. There are plenty of recording devices you can use, and lots of platforms where you can upload your episodes. The real challenge lies in making money with your audio show.
Fortunately, there are several ways to monetize your podcast. Of those ways, a membership website built on WordPress is one of the best options.
For starters, the WordPress membership model generates recurring revenue. It also…
Delivers bigger payouts
Doesn't require that you pay third-party fees
Allows you to maintain your independence
In this article, we'll look at why you might want to set up a membership site for your podcast. Then, we'll show you how to start a podcast website with the MemberPress WordPress plugin. Let's get started!
Why Set Up a Podcast Membership Website
Starting a podcast is easy – monetizing it is where the real challenge comes in. Even if your podcast has a sizable audience, that might not necessarily translate to direct profits.
Third-party platforms like Spotify and Apple Podcasts pay incredibly low amounts for each listen. Unless millions of people stream your podcast, you're unlikely to make any real money from these platforms: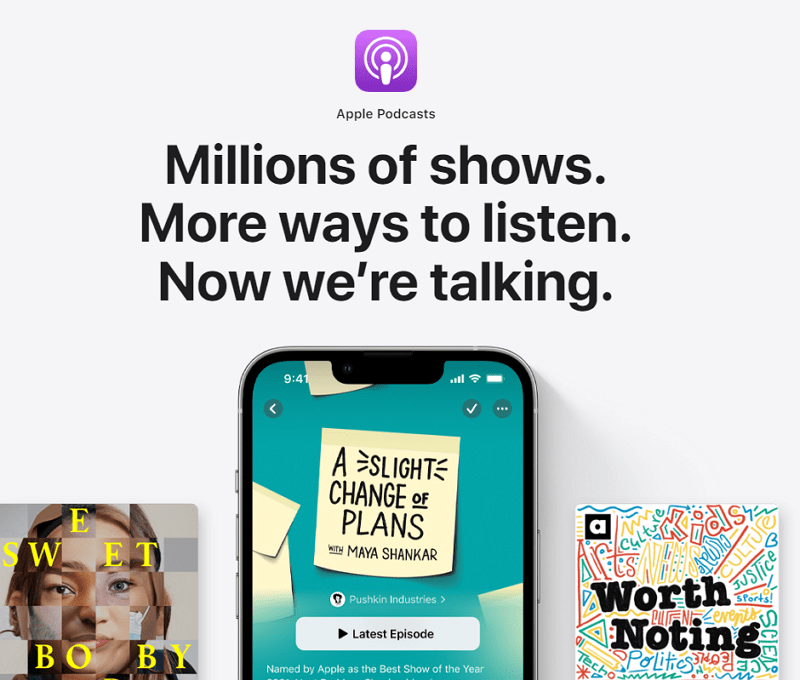 For this reason, many podcast creators rely on memberships to make a profit. With the membership model you can offer listeners perks such as:
Early access to episodes
Members-only content
The opportunity to join a private community
Direct contact via private messages or other channels
Access to limited merchandise
There are dozens of benefits you can offer listeners to entice them to become members. And your loyal listeners might jump at the opportunity to support their favorite podcast in any way they can.
A membership program enables your listeners to show support while providing you with recurring revenue.
MemberPress Example – Compelled Podcast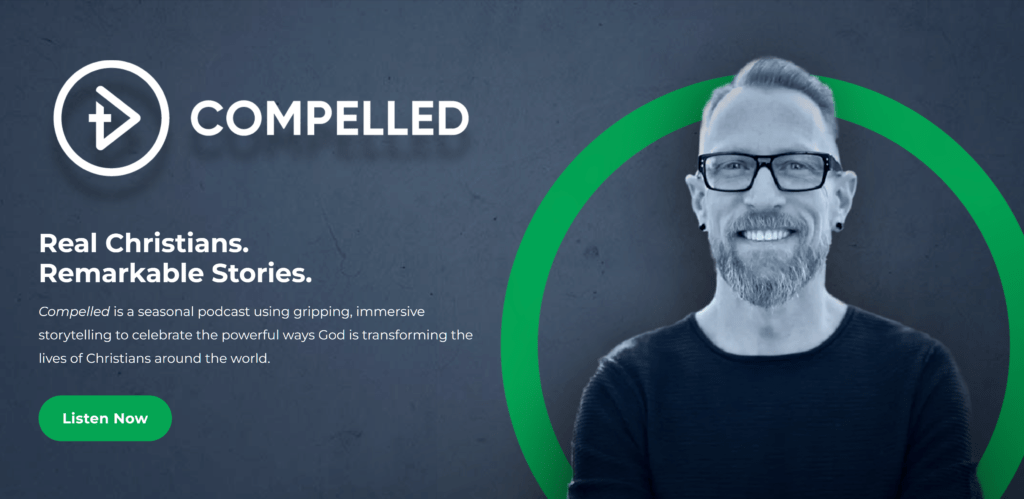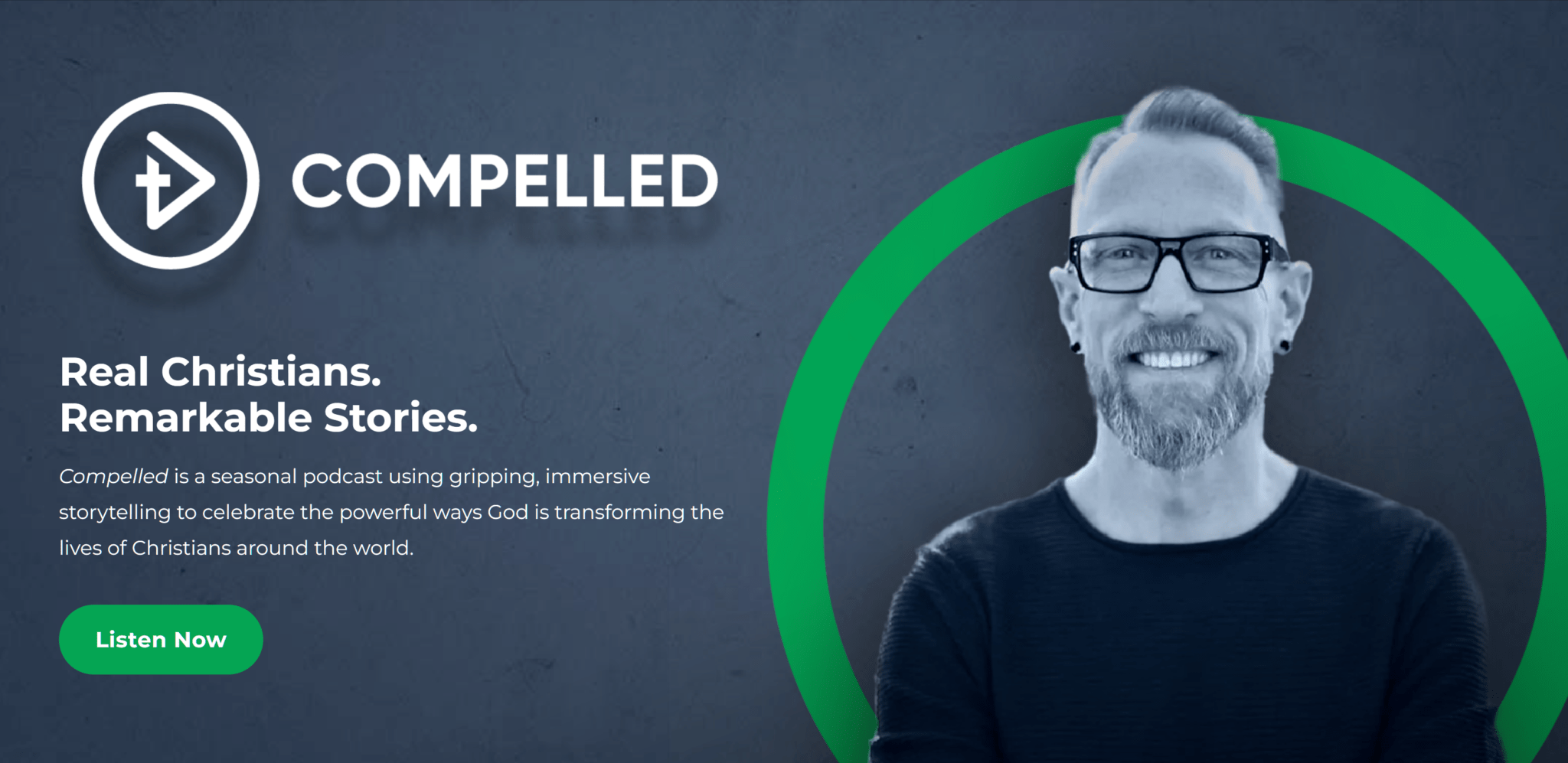 Compelled is a perfect example. This popular, faith-based podcast features inspirational interviews with real-world folks whose lives have done a complete 180.
The Compelled team uses MemberPress to protect the site's content and offer membership perks like…
Early access to episodes
Monthly video calls
Behind-the-scenes interview footage
How to Start a Podcast Website With MemberPress (In 3 Steps)
For this tutorial, we'll assume you already have a podcast and a WordPress site. You'll also need to purchase a MemberPress plan.
If you'd like to learn more about WordPress membership sites, check out the post below:
Step 1: Set Up a Podcast Plugin
With WordPress you can upload audio files to your website without using a plugin. However, podcast plugins will help you organize episodes by setting up custom post types for them. Plus, most of them give you access to user-friendly audio players.
For instance, with PowerPress by Blubrry you can upload episodes to your website and automatically submit them to multiple platforms – including Apple Podcasts and Stitcher. You also get access to search engine optimization (SEO) features to help people find your podcast.
Once you set up your podcast plugin, you can get to work on adding new episodes to your website. However, you still have to set up a membership system and a private section on your site that includes all the perks for your subscribers.
Step 2: Create Your Podcast Membership Plans
After you install and activate MemberPress, you can start designing membership plans right away. To create a new membership, go to MemberPress > Memberships > Add New. On the next page, you'll be able to set a name and description for the new plan: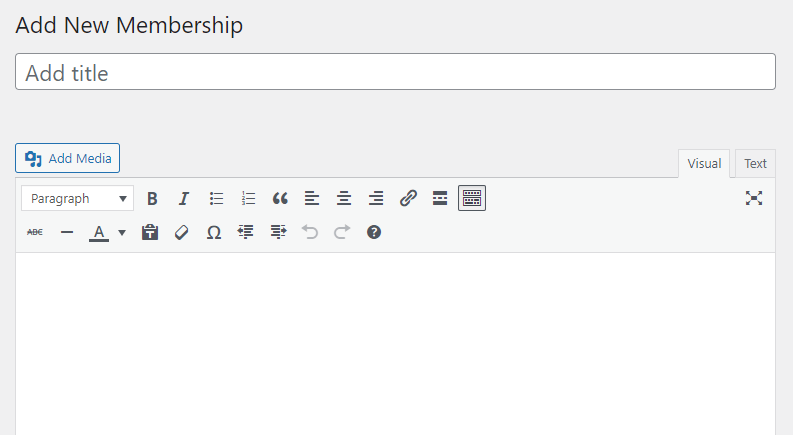 Then, scroll down to the Membership Options section. Here, you can edit the text for the registration button, enable a custom "thank you" page message, and edit the Price Box section: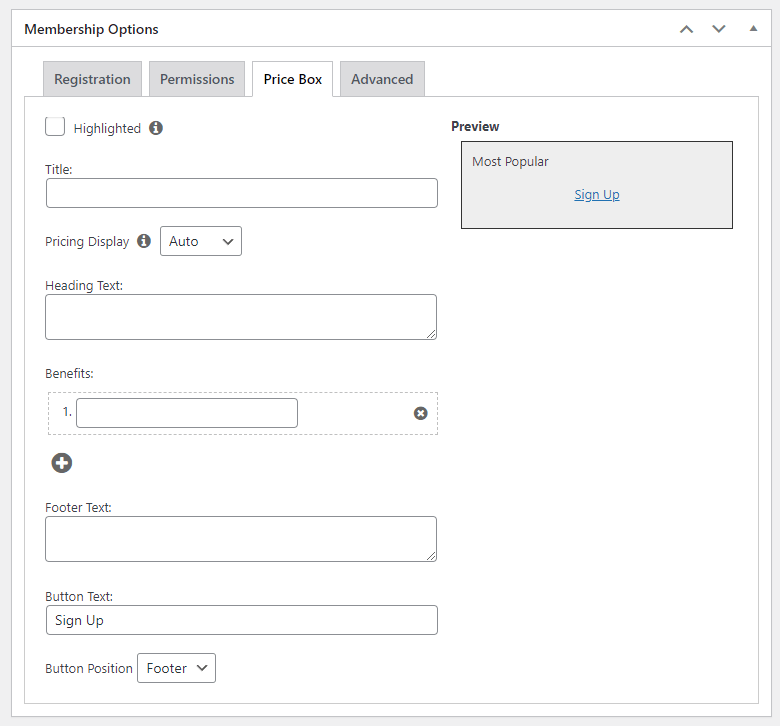 You'll need to select a title for the membership tier and set its heading text. You can use the Benefits section to highlight what perks the membership tier offers and enter some footing text.
Here's a quick example of what a podcast membership price box might look like: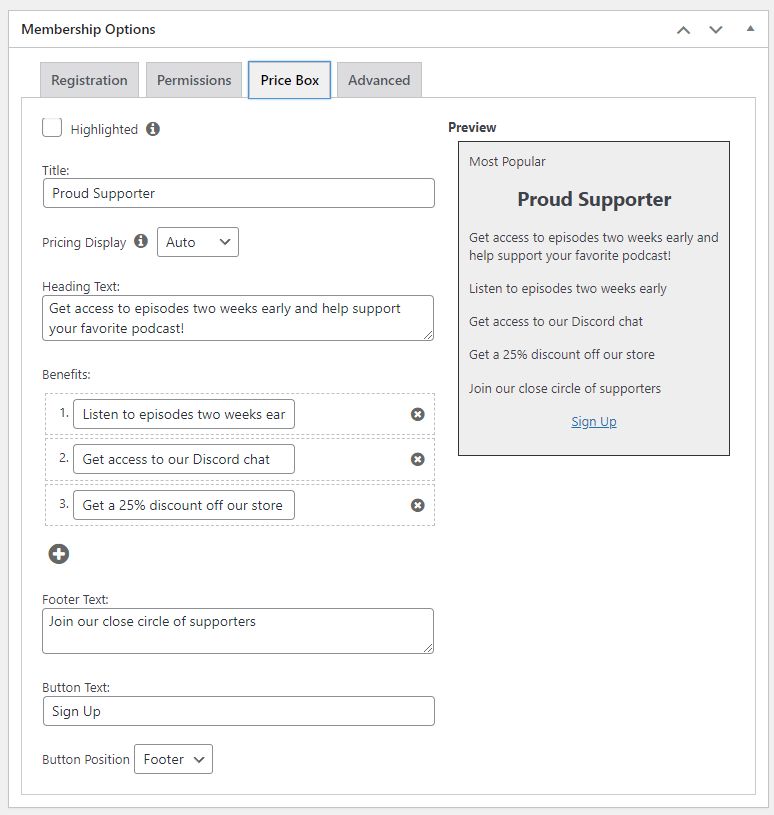 Finally, locate the Membership Terms box, which should be at the top of the page, and set the membership fees. You also have the option to set the billing type to Recurring:
You can configure any type of membership terms you want. However, low-cost recurring billing is the most popular option for most podcast memberships. You can also set up multiple membership tiers.
Want to expand your WordPress podcast to reach more listeners? Then we recommend our MemberPress + Castos integration.
With Castos' Seriously Simple Podcasting plugin integrated with your membership site, your membership tiers will automatically sync onto the Castos platform.
Then, you can take advantage of specific podcasting tools Castos has to offer to help take your podcasts to the next level.
Step 3: Configure Your Membership Rules
Finally, you'll need to configure the rules and permissions for your membership. Navigate to MemberPress > Rules > Add New. Then, use the drop-down menus under Content & Access to select which content to make available for members only:
You're free to choose which pages to set to private, depending on the types of podcast memberships you offer. If you intend to offer early episode access with members, we recommend you use a specific post tag.
Once that episode is set to go live, you can simply remove the tag manually so all visitors can access it. This approach requires manual updates, but it only takes seconds to add or remove a WordPress tag.
Conclusion
Creating a podcast is easier than ever. Ideally, you'll have a plan as to how to monetize your podcast from the get-go. Your best bet is to set up a membership program.
Fortunately, you can start a podcast membership website with MemberPress in just three steps:
Set up a podcast plugin, such as PowerPress by Blubrry.
Create your podcast membership plans.
Configure your membership rules.
Do you have any questions about how to start a podcast membership website? Let us know in the comments section below!
If you liked this article, be sure to subscribe to our newsletter in the box up to your right!