There's nothing worse than missing out on money you could could be making with a simple price change. Find out if this is you.
Setting your prices is a bit of a game. You don't want to create sticker shock, but you also don't want to price things so low you're missing out on money or making your membership seem cheap.
You've got to find that sweet spot.
Fortunately, calculating the ideal price for your membership levels doesn't need to be difficult. As long as you assess your business and do your market research properly, you're likely to find a pricing strategy that works for you.
In this post, we'll go over signs that you may be undercharging your members. Then we'll discuss four factors to consider to help you set fair prices. Let's begin!
Signs You May Be Underpricing Your Memberships
Whether you're an artist, a chef, an online course creator, or an affiliate marketing expert – it can be hard to determine the value of your services when building a membership site.
However, underpricing your levels can be disastrous for the future of your membership business.
Here are three tell-tale sign you might need to do some pricing reevaluation.
You're a new entrepreneur
Even the most successful entrepreneurs may find themselves struggling when establishing the price of a service. If you're starting up a new membership site, it can be tough to determine how much your website is worth to its potential members.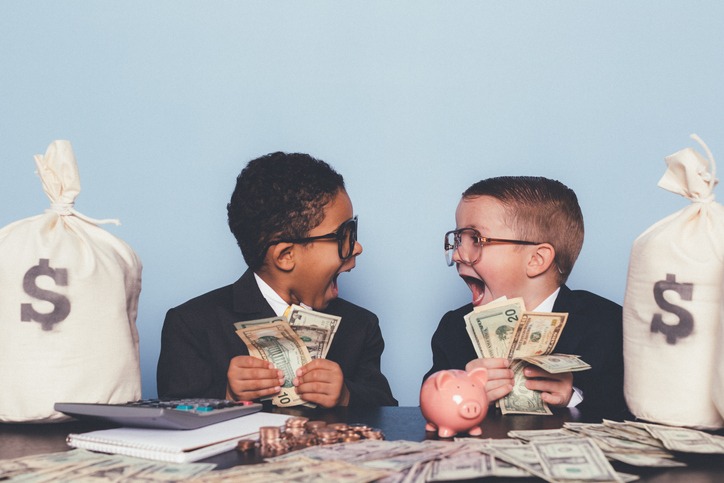 An online membership may include some physical products, such as printable content or branded gear, but these are typically minor perks. Therefore, the website is an overall service-based commodity.
If you're a new entrepreneur, you may not be aware of that or other factors that should go into your pricing structure.
You feel uncertain about your pricing
Some online business owners can suffer from imposter syndrome. This insecurity often leads to underpricing. If you're new to the business world, you may be sabotaging your plans by undervaluing yourself and your membership site.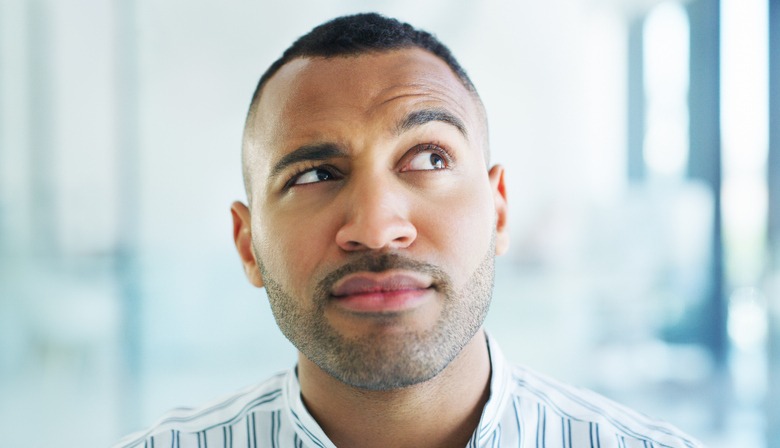 Generosity is a noble trait. However, if you want your company to survive, you'll need a sustainable business plan. Furthermore, the nature of a business is constantly changing. This is especially true for membership sites since they're fully digital.
If you feel a wave of uncertainty when you think about your prices, it's a sure sign you need to take a second look.
Your prices are way below industry standard
Setting your initial pricing to deeply undercut the competition can sometimes be a good strategy – but only in the very beginning. If it's been over a year or so, and you haven't adjusted your fees, there's a good chance you're underpricing.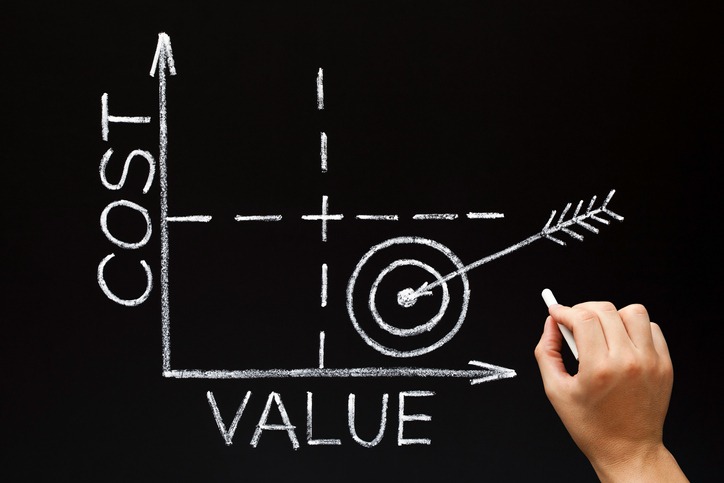 We know that charging higher prices or increasing your current fees might make you uneasy. However, pricing your services fairly will help your business in the long run. Overall, charging more will give you the flexibility to make improvements and provide an even better service to your customers.
It'll also help you avoid presenting your brand as cheap and worthless.
4 Factors to Consider When Setting New Membership Prices
Now let's explore four factors that can help you establish fair membership prices.
1. The Value of Your Services
You should consider focusing on quality over quantity when designing your membership site. In the past, a content-heavy approach was more popular. However, membership trends have shifted to more community-centric online spaces.
Since the pandemic struck and more of the world went digital, online membership communities have become more common. These spaces enable members to connect and even learn new skills.
Popular groups include The Lab and Find What Feels Good (FWFG):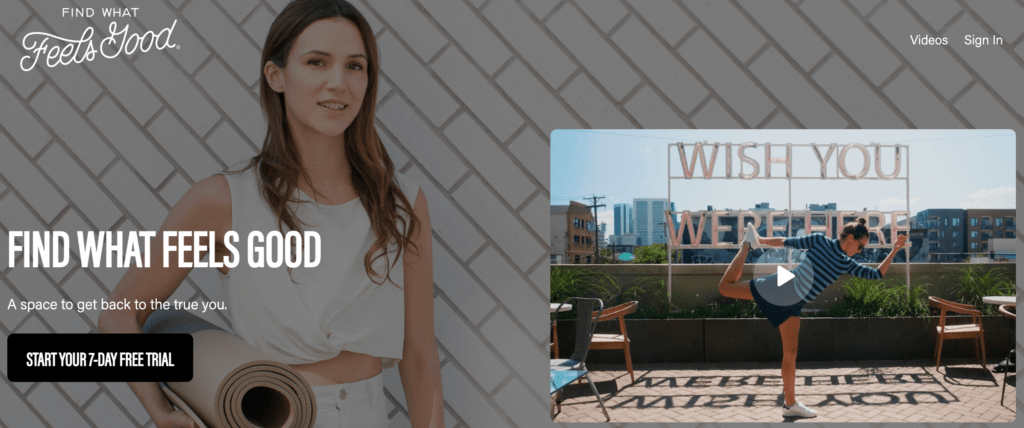 It's important to note that all of these popular membership websites provide stellar content and services. These offerings may include exclusive content such as videos, newsletters, events, and more.
This valuable content enables these member sites to charge premium prices and entice new members.
When choosing your membership fees, you need to honestly evaluate the work you're doing. Reflect on how your membership services have evolved so that you can account for that difference.
Alternatively, if you're just getting started, consider the actual value of your offerings now.
Remember that underpricing may be off-putting to your customers. Many people are willing to pay for a quality product or service. They might be skeptical of investing in your membership if they perceive it as too cheap.
Finally, we'd advise getting comfortable with the idea that the value of your membership will constantly change. Therefore, it would be wise to consider regularly assessing how your progress will affect your pricing.
2. Your Business Expenses
As an entrepreneur, you're probably very mindful of your budget. However, your expenses can get confusing if you're running a fast-evolving online business.
For example, you may forget to account for specific digital tools or software services that you use. Or worse, perhaps you've fallen into the age-old trap of "not paying yourself" for the sake of the business.
If that's the case, you may want to consider working with a business manager or a financial planner to help you audit your overhead costs. Seeing every cent you spend on your company can make a huge difference when you're deciding what to charge your members.
For an example, take the exclusive offshoot of Digital Nomad Girls, The Lab. After conducting a detailed business assessment, the company decided to increase its membership fees significantly – which turned out to be a great move.
Don't be surprised if your audit also inspires you to bump up your pricing:
Such a drastic change may seem scary. However, remember that closely examining your business expenses can help you establish realistic membership fees. This pricing structure can serve as the backbone of a strong financial plan for a long-lasting service.
3. The Buying Power of Your Audience
If you have a strong business plan, you should also have a clear picture of your target audience. However, it's never too late to establish your customer avatar.
In particular, you may want to consider the typical disposable income of your members. You should also reflect on your member values when you do this.
For example, if you cater to high-earning venture capitalists who are used to paying top-dollar, you may want to up your prices. These members may even be able to write off their membership fees as company expenses:
Alternatively, if activism and equity are core values to your membership site, you may want to offer multiple payment plans based on member income:
If you have a large enough audience, and your site serves as a database, you can even offer subsidization discounts.
For instance, Study Hall is a resource-focused network for writers. It provides a much more affordable plan for "Media Workers of Color" in an effort to address industry disparities.`
4. Your Competition
When it comes to pricing, it's essential to research your competition. That being said, the goal of your research shouldn't be to establish the median price and charge much lower.
Consider the rates of your peers as a general marker of what is realistic for your membership model. Then, you can decide how the value of your site compares. Remember that competition isn't necessarily bad.
For instance, there are many free fitness apps out there. The Fitbit app, which costs about $10 per month, remains successful due to the superior quality of its personalized content: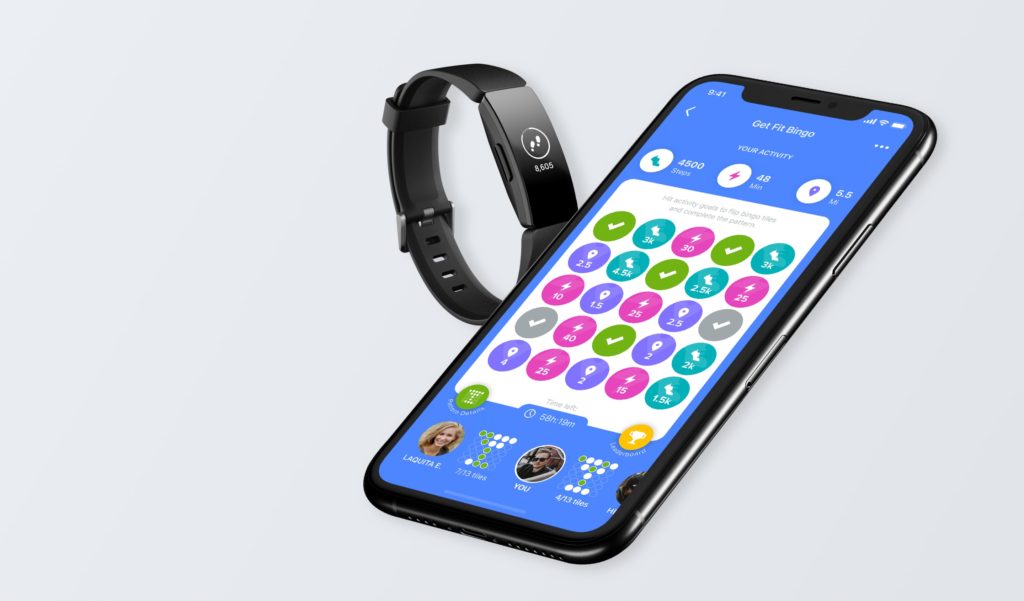 As we mentioned before, underpricing can backfire, sending a red flag signal to your potential members. If you're cautious about the high rates you discover, you can always offer promotional discounts for new users who sign up for an entire year.
Overall, you should consider charging fees relative to your value, expenses, and your audience's buying power. However, neglecting to research your competition may cause your membership site to stick out like a sore thumb.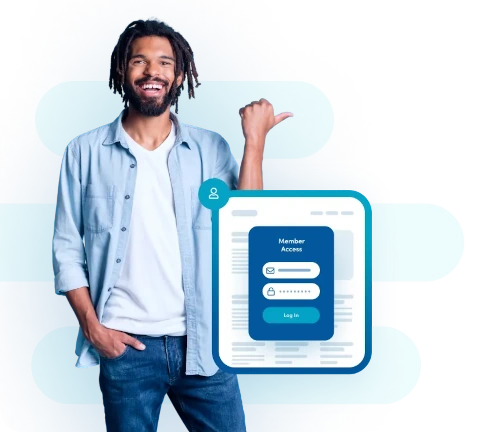 Get MemberPress Today!
Start getting paid for the content you create.
Get MemberPress Now
See All Features
Conclusion
We know that asking people for money isn't always easy. This is especially true for community-based services such as membership sites.
However, instead of allowing your prices to hold you back, you can use them to improve your business in the long run.
Remember to consider the following factors when setting your membership prices:
The value of your services
Your business expenses
The buying power of your audience
Your competition
Do you have any questions about setting fair prices for your memberships? Let us know in the comments section below!
If you liked this article, be sure to subscribe to our newsletter in the box up to your right!