A new year is finally here, and you know what that means — budget time!
We know, we know… it's not the most exciting time of year. However, it's a necessary evil for every strong business.
Setting a budget for your online business is one of the best ways to ensure success. Budgeting can help you prepare for taxes, keep track of your business' growth, and show you where your business could afford to spend more money or should be spending less.
In this post, we'll go over a few steps to help you start creating a budget for your online business' success. Let's get started!
Review Last Year's Finances
The first step to establishing a solid budget is to review the previous year's finances. Analyze all the money that entered into and left your business, and double-check your bank statements and invoices for verification.
Taking the time to check everything out will give you a great starting point for the year. Not only will you be able to better understand your business' financial health, but you'll also be able to understand better what adjustments you need to make in the new year.
Add Up Income And Expenses
The next thing you want to do when developing your business budget is to add up all of your expected expenses, as well as your business' projected income.
It's important to know these numbers so you can use them to keep track of your progress throughout the year and easily prepare your budget in the future.
Also, be sure you know where your money is coming from. You want to be aware of those facets of your business that are generating a profit and those that are not.
Are your online courses selling well? Are you selling products in your online store like hotcakes? Find out! If you use accounting software to keep up with your business expenses, it should come in very handy at this point.
Streamline Your Finances with The Quaderno MemberPress Integration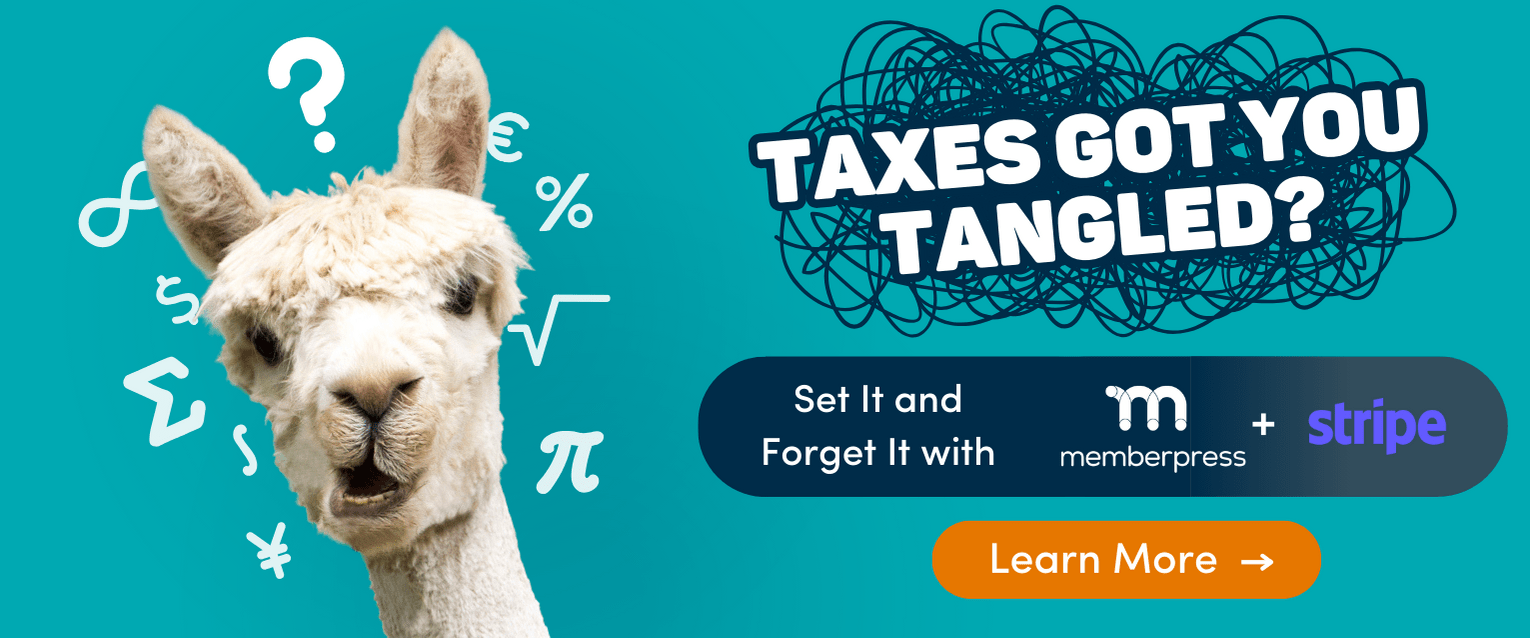 While manually tracking income and expenses is essential, leveraging tools can make the process more efficient.
If you're using MemberPress, consider integrating with Quaderno. This powerful tool not only automates tax compliance for your online business but also provides instant tax receipts and effortless tax reporting.
With Quaderno you can get a clearer picture of your financial transactions, ensuring that your budgeting is both accurate and compliant with international tax laws.
It's an invaluable addition to your financial toolkit, especially when you're looking to simplify and optimize your budgeting process.
Be Prepared For Surprises
Did your affiliate marketing income not reach the bar? Do you desperately need to hire a virtual assistant? Did you spend more money than expected to promote your products? Another important part of creating a business budget is being prepared for surprises. These surprises can be big or small, but spontaneous expenses can add up, so be careful.
An emergency may come up where a computer goes down, you have to hire another employee, or you even lose a customer or two. Understanding these types of surprises will help you to know how to prepare for similar surprises in the future. That way, you can be ready for whatever unexpected situations may come your way.
Review Your Budget Throughout The Year
Please, please, PLEASE do NOT let the beginning of the year be the first and last time you review your budget!
As mentioned above, unexpected expenses and income can come up throughout the year, and when that happens, you NEED to make sure that you review your budget.
Actively checking with your budget will let you know whether you can afford to take on more expenses or if you need to cut back. Your budget is there to guide you throughout the year — take advantage of it.
Final Thoughts
Budgeting for your online business may seem like a ton of work, but we promise you it's worth it. Putting in the work to create great budgeting and spending habits now will do nothing but benefit you and help you build a more successful business in the long run.
So keep our tips in mind and get started on that budget!
If you liked this article, be sure to follow us on Facebook, Twitter, Instagram, and LinkedIn! And don't forget to subscribe in the box.