Without paying out a percentage of your profits
Without knowing a thing about coding or development
With zero design experience
The Tools You'll Need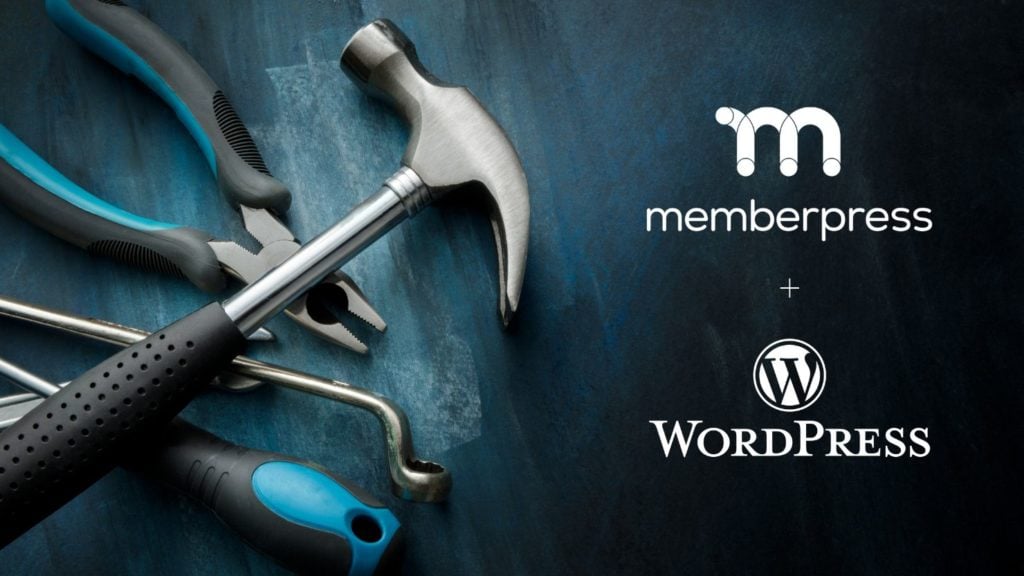 You can launch your own online therapy business totally code-free with this collection of tools:
This is just a quick overview of the tools that can help you run an independent online mental health business.
In the next section, we'll go over the process of creating your online platform.
How to Start an Online Mental Health Business (In 6 Easy Steps)
Again, you may feel tempted to sign up for an established therapist platform like BetterHelp. While these can help you gain new clients, there are some definite downsides to this approach.
If you opt for a hosted third-party platform, you'll need to share some of your revenue and potentially pay membership fees. Plus, you won't have full ownership of your online space – or your clients.
With WordPress and MemberPress, you'll have more control over your website and profits.
For example, New Hope Counseling & Wellness Center uses MemberPress to power its clinical training programs:

Like New Hope, you can create an independent mental health platform and keep all the profits. Just follow these steps.
Step 1: Set Up WordPress and MemberPress
First, you'll need to choose a HIPAA-compliant hosting provider and a domain name for your website. Then, you can install WordPress.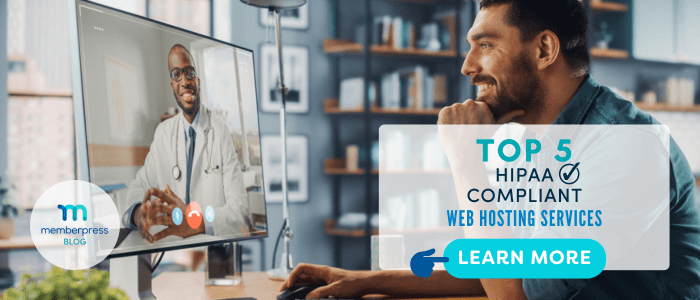 Some hosts include one-click installations to speed up the process. Alternatively, you can follow the instructions in the official WordPress.org documentation.
Once you have WordPress set up, you'll need to install and activate MemberPress. We've put together a handy video to help you out:
We also recommend watching our video on creating memberships. This will help you set up members-only content on your psychologist website:
Once you've built a foundation for your mental health website, you can move on to setting up industry-specific elements for your business.
Step 2: Schedule Appointments
The ability to schedule appointments is essential to the success of your online mental health business. Therapy sessions will likely be the bread and butter of your work, so you'll want an easy way to communicate with your clients.
Simply Schedule Appointments is a user-friendly plugin that adds a booking calendar to your WordPress site:

It enables bookings for individual and group therapy sessions.
We recommend checking out the official documentation for Simply Schedule Appointments. It will walk you through setting up your online sessions.
Step 3: Create a Resource Library
A resource library can help you turn your mental health website from a simple booking portal into a hub for patients and other therapists – and a source of recurring revenue for you.
For example, you might create the following paid resources:
Walkthroughs for meditative and self-soothing exercises
Training resources for other therapists
Mental health screening surveys
Personalized treatment plans for your patients
By providing high-value paywalled content, you'll be able to monetize your site and grow your business. Patients can access the resources they need by paying a subscription or joining as members on your site.
We recommend checking out our video on how to set up content restriction rules:
You can also read more about using MemberPress content protection rules.
Step 4: Set Up a Patient Community
Running group therapy sessions can help encourage patient accountability. Plus, people will have the opportunity to learn from each other and offer support.
This is where an online patient community can be particularly handy. It allows people to discuss and connect at all hours rather than being restricted to their sessions.
We've put together a beginner-friendly guide on how to add a members-only forum to your mental health business site. Check it out and learn how to develop your online community!
Step 5: Create Mental Health Courses
Creating online courses can be an effective way to add a passive income stream to your psychologist or psychiatrist business.
For instance, you might set up an online therapy course that teaches participants to regulate their emotions and communicate better.
Alternatively, your curriculum could target other counselors who want to learn more about specialized therapeutic practices.
With our MemberPress Courses add-on, you can easily set up a paid online curriculum that includes multiple media types, quizzes, progress-tracking, and even certificates of completion.
And if you're aiming to certify other practitioners, you'll benefit from our newest feature which allows you to add completion and expiration dates to certificates.
That means your students will need to periodically retrain or take a refresher course to keep their pulse on the latest best practices in mental health.
Plus, you'll have access to a drag-and-drop course builder that lets you design your curriculum on the front end. This tool makes it super easy to create an engaging and informative course for your students.
Step 6: Set Up Different Pricing Plans
Finally, it's a good idea to create different membership plans for your mental health business. By doing so, you can cater to a wide range of patients.
For example, you might use this structure:
Self-service plan: Access to your paid resources and online community for $X per month.
Simple wellness plan: Everything in the self-service plan, plus one individual and one group therapy session per month.
Therapy plus plan: Everything in the simple wellness plan, plus an additional individual and group therapy session per month.
Master your mental health plan: Everything in the self-service plan, plus access to the paid mental health course, along with four individual and two group therapy sessions per month.
To set up these plans, you'll just need to create different membership levels. Then, you can set your prices and advertise them to patients.
What About Design?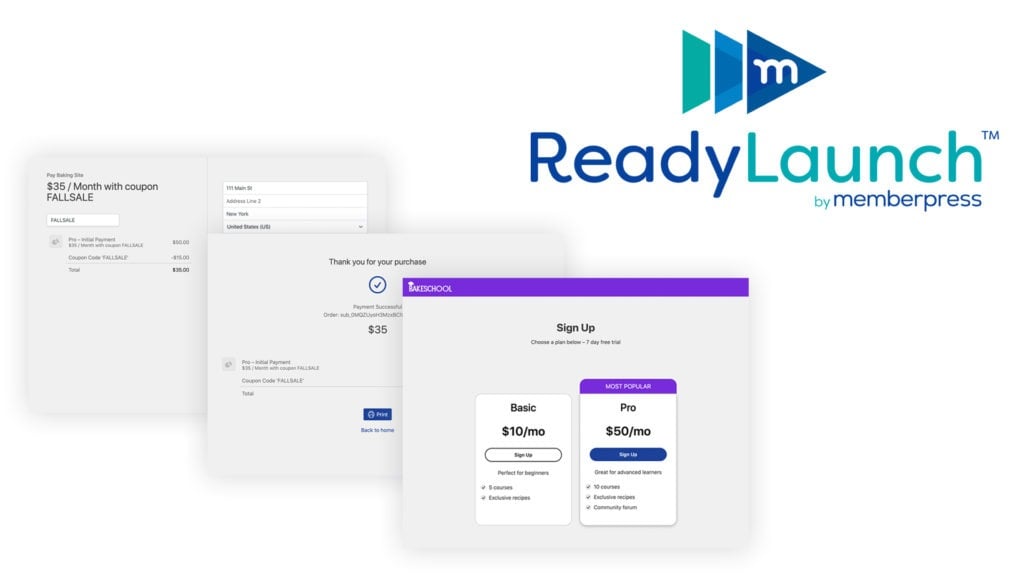 That's the easiest part. When you install MemberPress, the built-in ReadyLaunch™ page maker is enabled by default.
Just set your customizations and you automatically get pages that are…
Mobile-responsive
Optimized to sell
Branded
Professional-looking
All with no coding required.
Automatic styling applies to all the MemberPress pages. For any other page on your site, you can add ReadyLaunch™ reusable blocks to pull in your pre-set styling.
Conclusion
Taking your mental health business online is a great way to reach more patients and grow your company. Plus, it's easy to do with MemberPress.
To recap, here are six steps to start an online mental health business:
Set up WordPress and MemberPress.
Schedule appointments with your patients.
Create a resource library.
Set up an online community for your patients.
Create mental health courses.
Set up different pricing plans.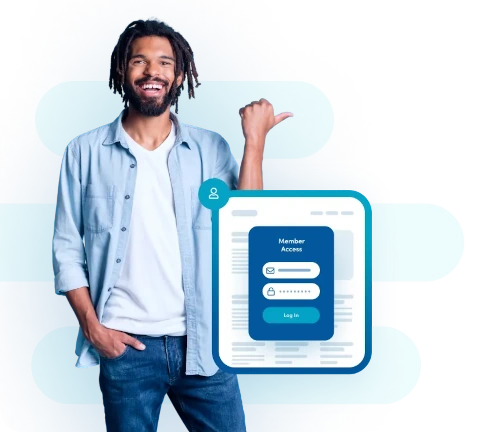 It's Time To Get Your Practice Online
Go from no-site to sale-ready in under 1 day with MemberPress!
Get MemberPress Now
See All Features
If you liked this post, make sure you subscribe to the MemberPress blog!