Adding a discussion area to your WordPress website has many benefits.
Not only does it offer visitors a chance to ask questions, it gives users a great place to hang out online.
And building a strong community around your membership site is an effective way to reduce membership churn and encourage more of your members to keep their subscriptions active.
In this post we'll introduce you to a free plugin called bbPress that makes it possible to add a forum to your WordPress website, and we'll show you how to use MemberPress to monetize your forum once it's live.
Why Use the bbPress Plugin?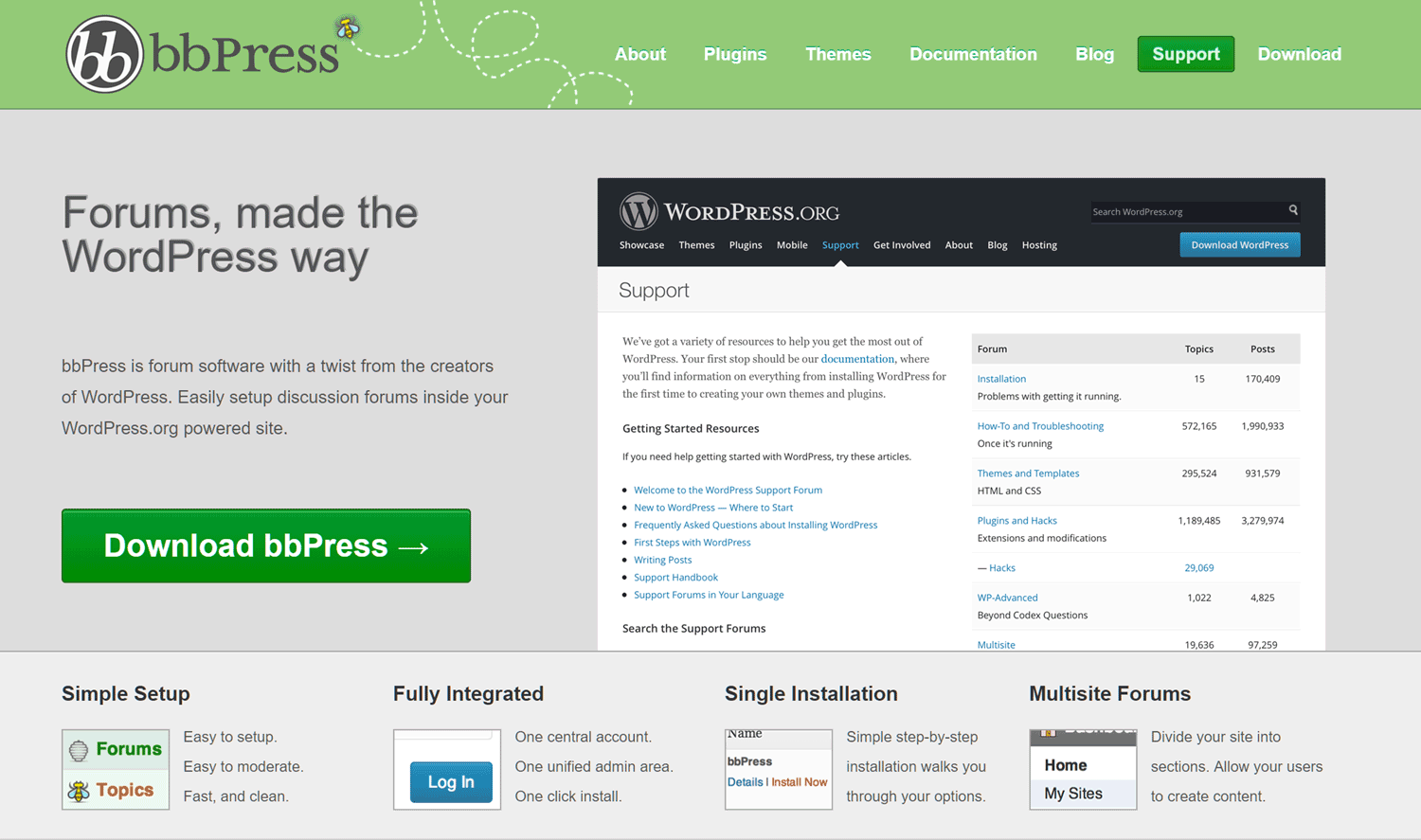 One of the best plugins for adding a discussion forum to your WordPress membership site is bbPress, and it not only happens to be free, it integrates seamlessly with MemberPress.
bbPress is also easy to use and can be extended via its large library of free and paid add-ons. If you're using WordPress, bbPress is the tried-and-tested discussion-forum solution for your membership website.
Depending on how you choose to use this handy software, you have the option to make your discussion forums publicly accessible or keep them reserved for members.
How to Add a Forum to Your WordPress Website with bbPress
The first step is to install bbPress on your WordPress website. As bbPress is a plugin that's freely available from the official WordPress plugin directory, it can be installed directly from within your WordPress dashboard.
Simply log in to your site, navigate to the Plugins page, then search for bbPress.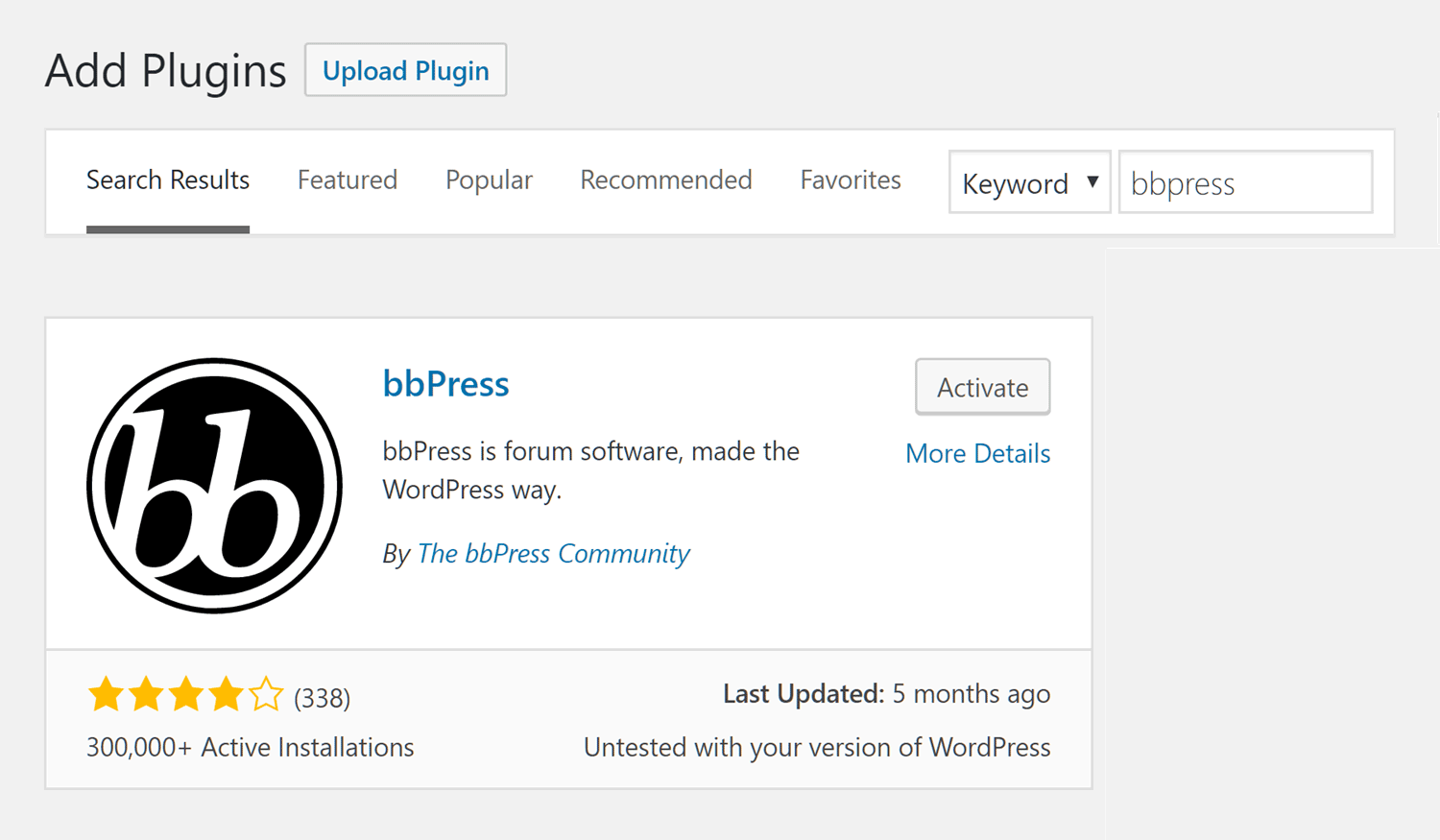 Once you've clicked the Install Now and Activate buttons, bbPress is ready to go. Before you start creating any discussion forums, though, it's a good idea to view the bbPress settings page.
Located under the main settings sidebar menu, the forums settings page lets you configure how your discussion forums work.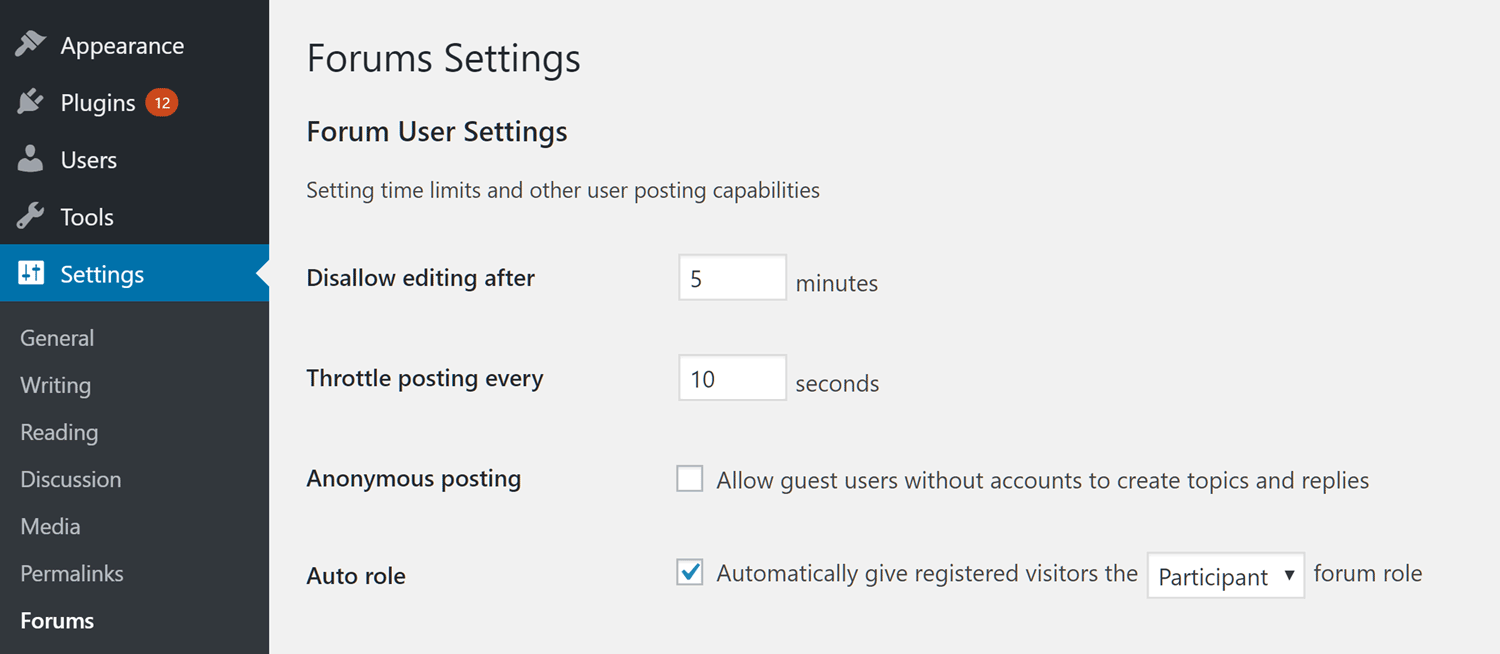 Once you've perused the settings, you can get started and create your first discussion forum. Clicking on the New Forum item under the Forums sidebar menu in your WordPress dashboard will take you to the right page.
From there you can give the forum a title and enter some content in the editor. When you're ready, simply hit the Publish button to make it live.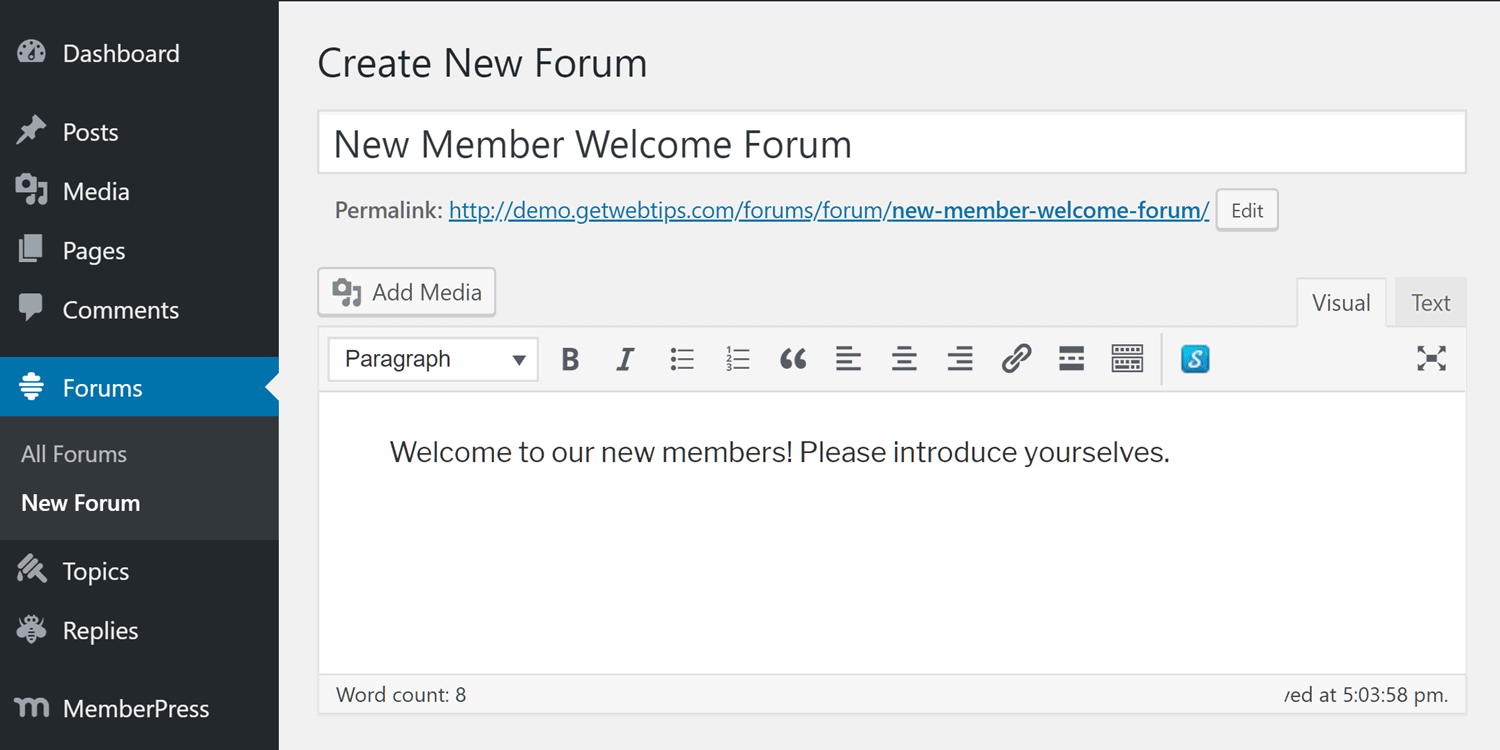 You can then view the published forum on the front-end of your website by clicking on the View forum link.

You can also view the forum by staying in the WordPress dashboard and visiting the New Topic page under the Topics sidebar menu. Whichever option you choose, you can then create a new topic, which will be located beneath the forum you just created.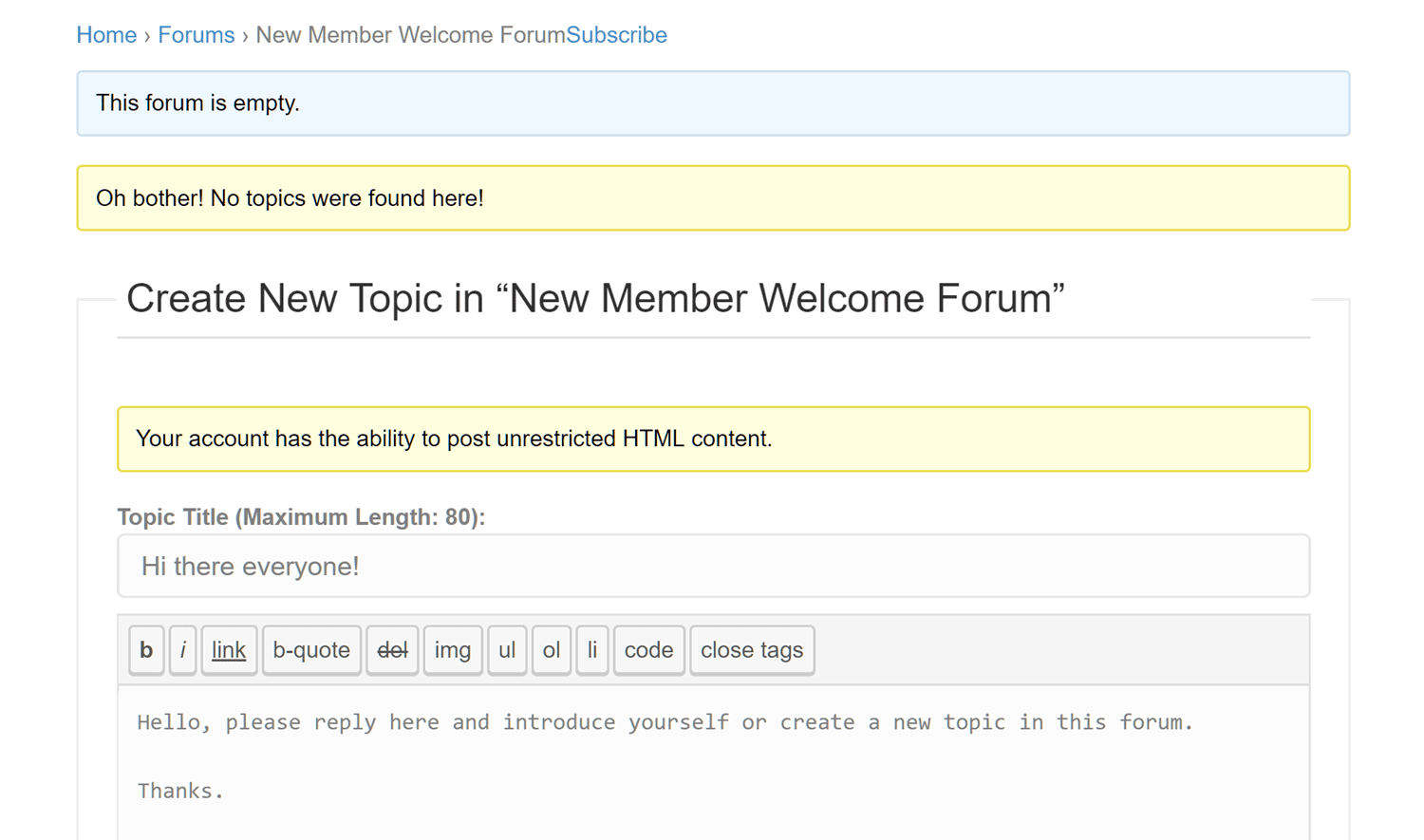 You also have the option of adding tags to your topics to help others find them. Once you've published a topic, others can reply to it to start the discussion.
Managing your bbPress Discussion Forums
As your members start using the discussion forum, the topics will begin to build up. To get a quick overview of the topics and replies on your site, visit the Topics page on your WordPress dashboard.

From there you can manage individual topics or bulk edit multiple items using the drop-down menus.
Restricting Access to Your Discussion Forums
Some of you may want your discussion forums available to all visitors to your site. This is a good way to communicate with prospective members and to answer their questions before they sign up. When you initially create a forum on your site, it's available to everyone by default.
However, if you want to make all or some of your discussion forums private and available only to members, you'll need to install MemberPress.
To restrict access to your bbPress forums, navigate to the Rules page of the MemberPress dashboard inside your WordPress website.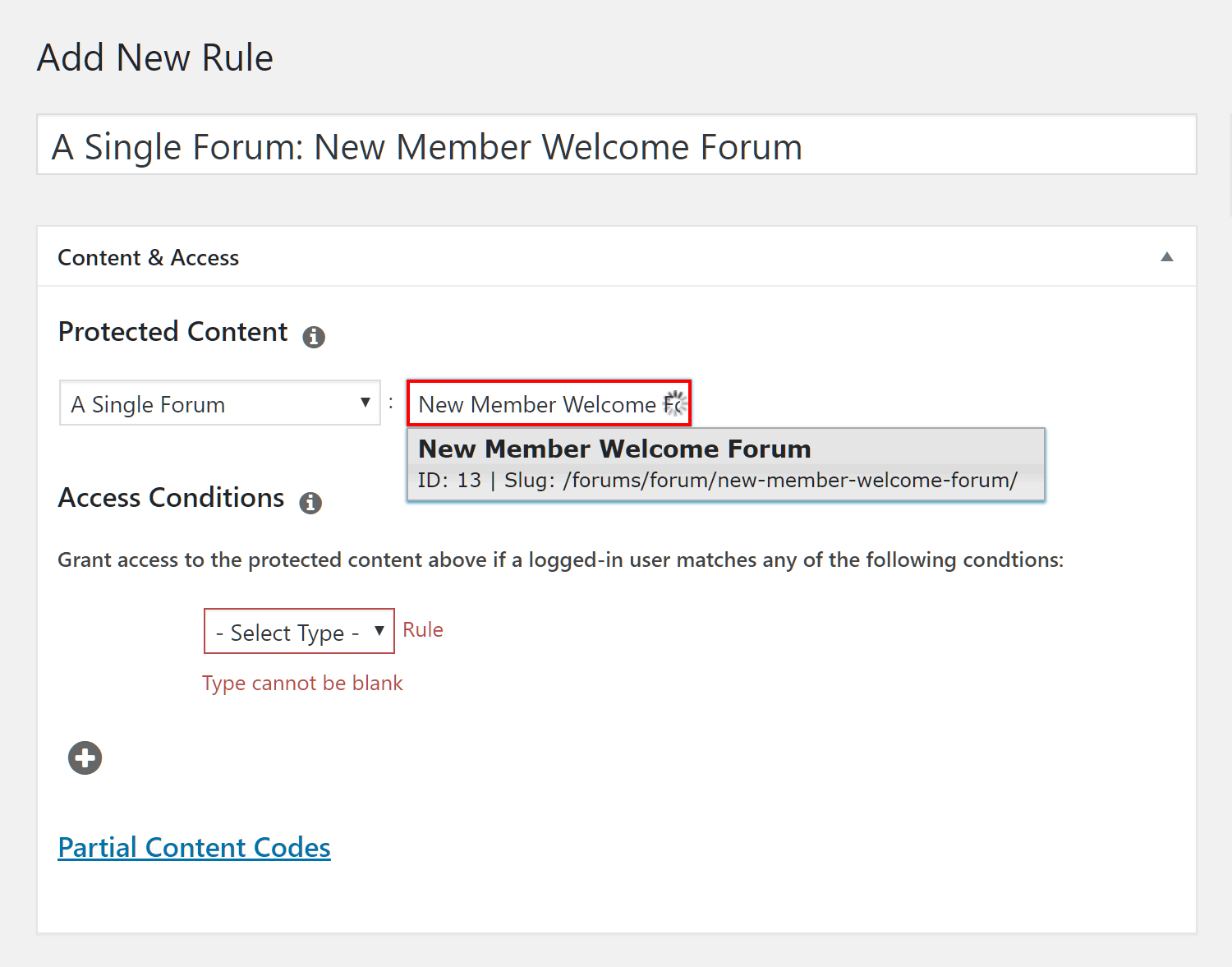 From this page, you can create a new rule or edit an existing one that controls who can access what on your site.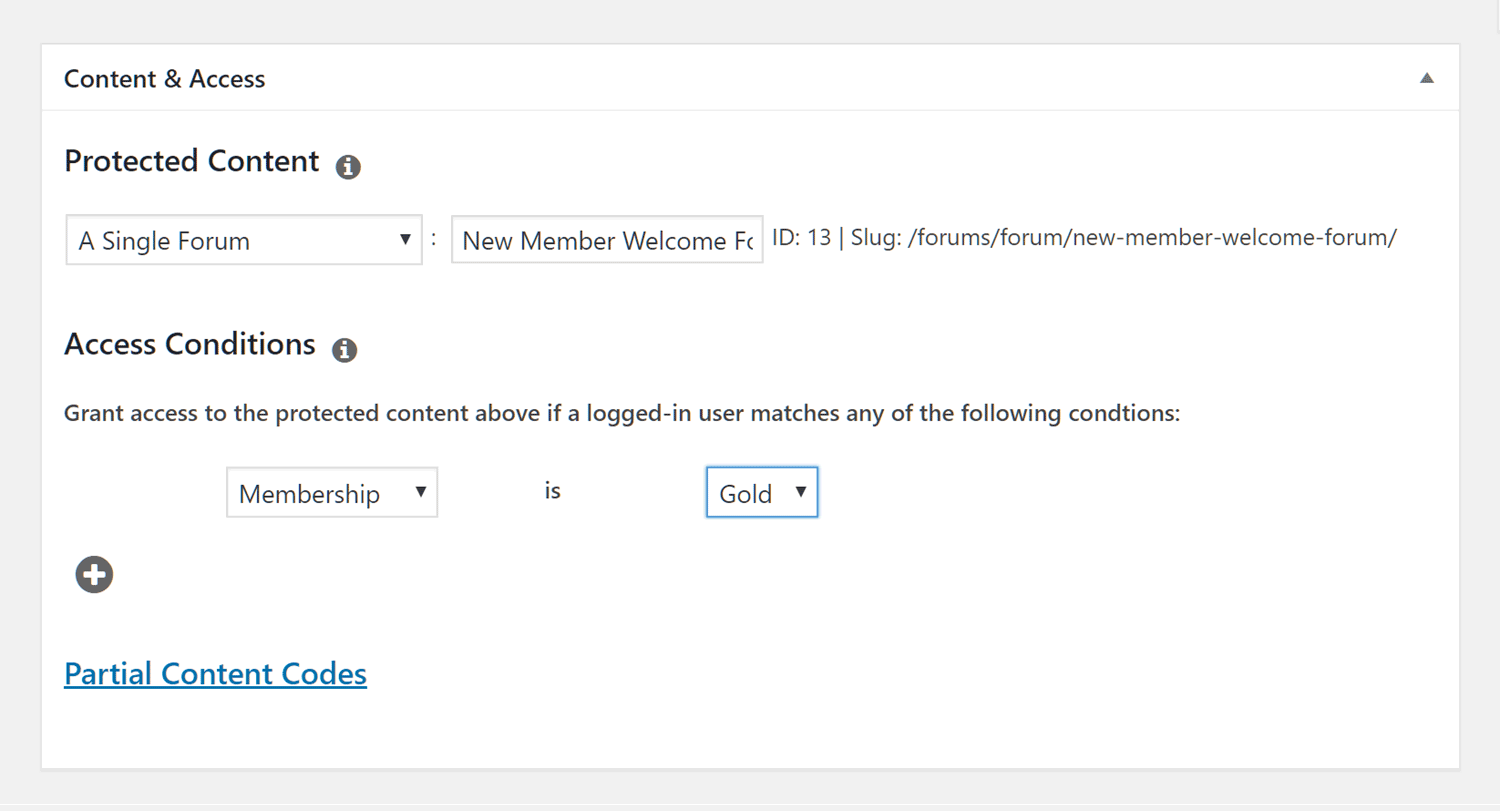 Depending on your goals, you can either restrict access to a single specific forum, all forums on your site, or the child forums of other specific forums.
As you can create multiple rules with MemberPress, you get a great deal of control over who can access which forums on your site.
Final Thoughts
Enabling the bbPress plugin on your WordPress website is pretty straightforward. Once you've got it up and running, you can easily start adding discussion forums and make your membership site more interactive.
If you're looking for a way to better communicate with users and build a strong community around your membership site, using a discussion-forum plugin like bbPress is an effective solution.
Are you ready to use bbPress on your WordPress membership site? Please let us know in the comments below.
If you liked this post, make sure you subscribe to the MemberPress blog!