Online learning is a massive industry, and it's likely to keep growing. If you have knowledge to share, chances are there are people willing to pay for it. All you need to get into the industry is a platform that enables you to publish and sell virtual courses.
This kind of platform is called a learning management system (LMS), and there are many quality solutions out there to choose from. Knowing how each of them works will enable you to pick the best fit for your needs and the kind of courses you want to create.
In this article, we'll compare three top LMS solutions – Teachable vs Kajabi vs MemberPress – to help you find the ideal option for you. We'll look at their features, ease of use, support, and more. Let's go!
Features for Teachable vs Kajabi vs MemberPress
While there are a lot of quality platforms available, focusing on their features can be an efficient way to gauge which option best fits your needs. With that in mind, we're going to explore what each of these LMS solutions has to offer.
Features: Teachable
Teachable is a fully-functional LMS that gives you the tools you need to set up a website for your online courses. You can use it to create membership plans with recurring fees, or sell classes individually: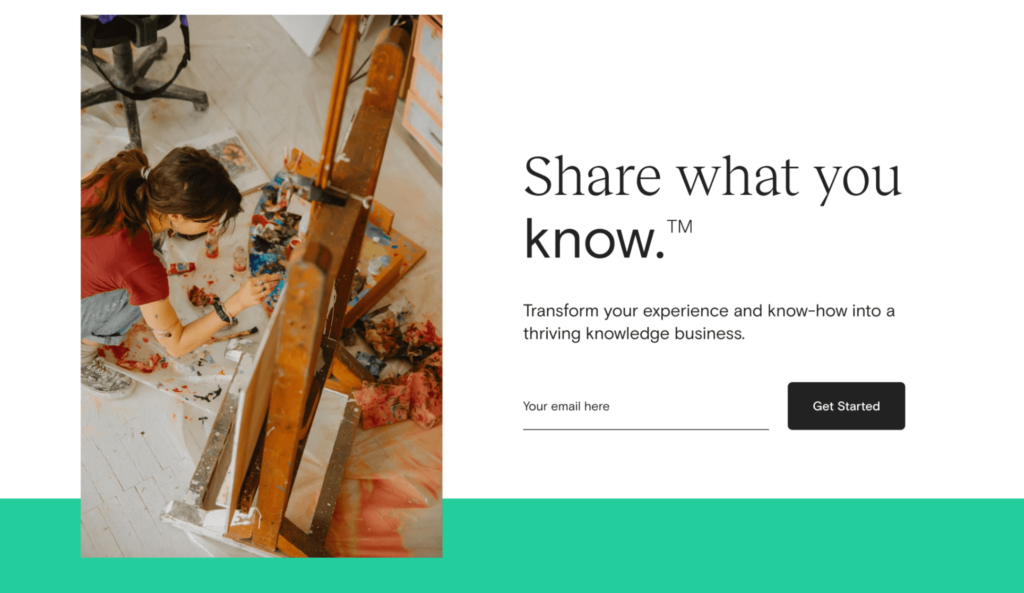 This platform enables you to put together classes using a broad range of elements. You can upload videos, documents, and audio recordings, as well as set up quizzes and more. These options can be helpful to create a varied educational experience.

Features:
Sales tracking
Support for additional team members or instructors
Live classes
Integration with third-party platforms to collect student feedback
Teachable also boasts a simple interface and an affordable price tag. It tends to be accessible for most users on both the front and back ends. Plus, the ability to create attractive pages with little technical knowledge is a significant benefit: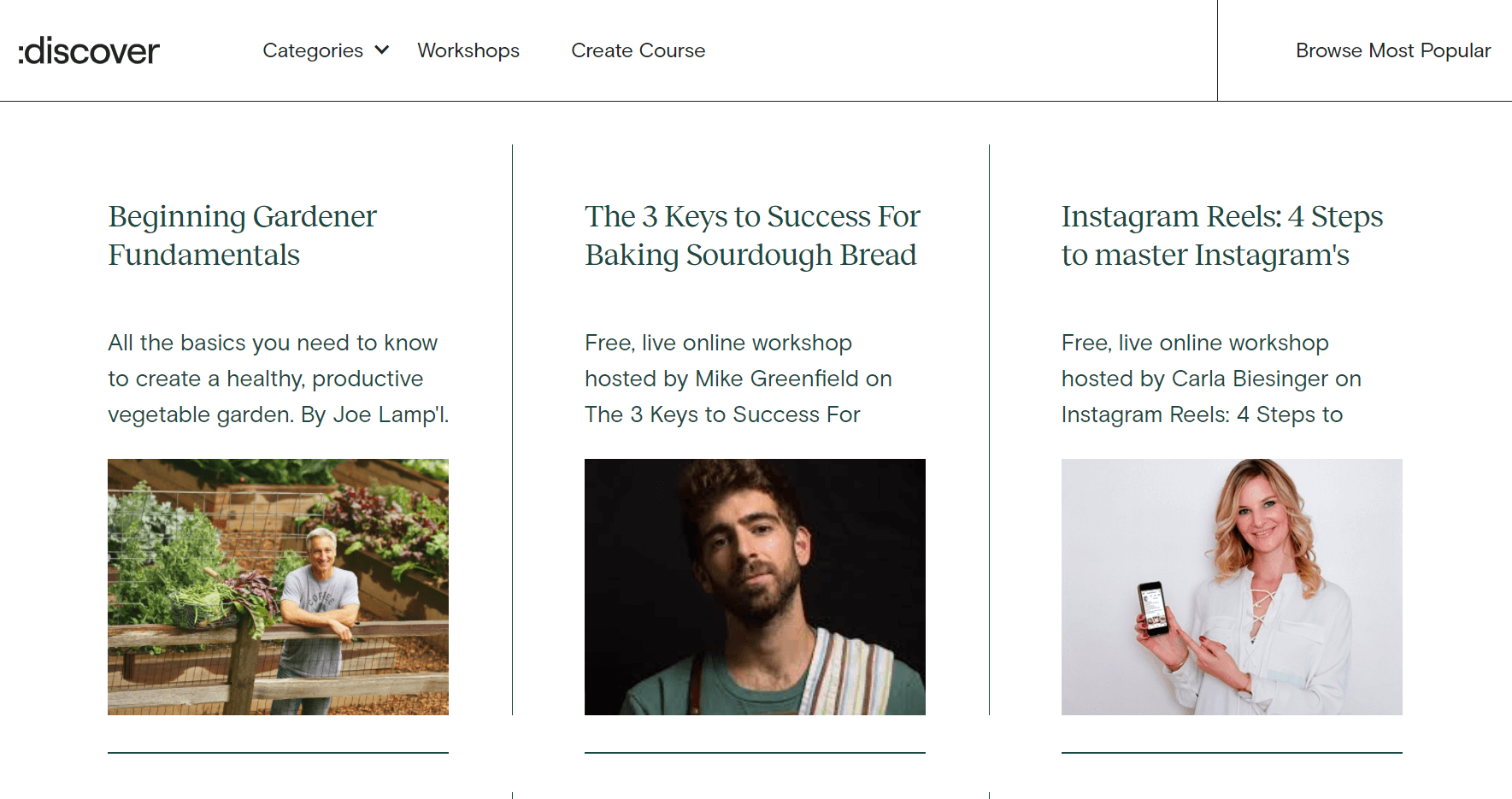 One unique aspect of Teachable is that it promotes members' courses on its website. This gives you one more avenue to find students without having to pay extra.
On top of that, this platform offers email marketing functionality and enables you to set up your own affiliate program.
Features: Kajabi
Kajabi doesn't bill itself as an LMS. Instead, it strives to bring all the online business tools you need under one roof. Seamless integration is the name of the game: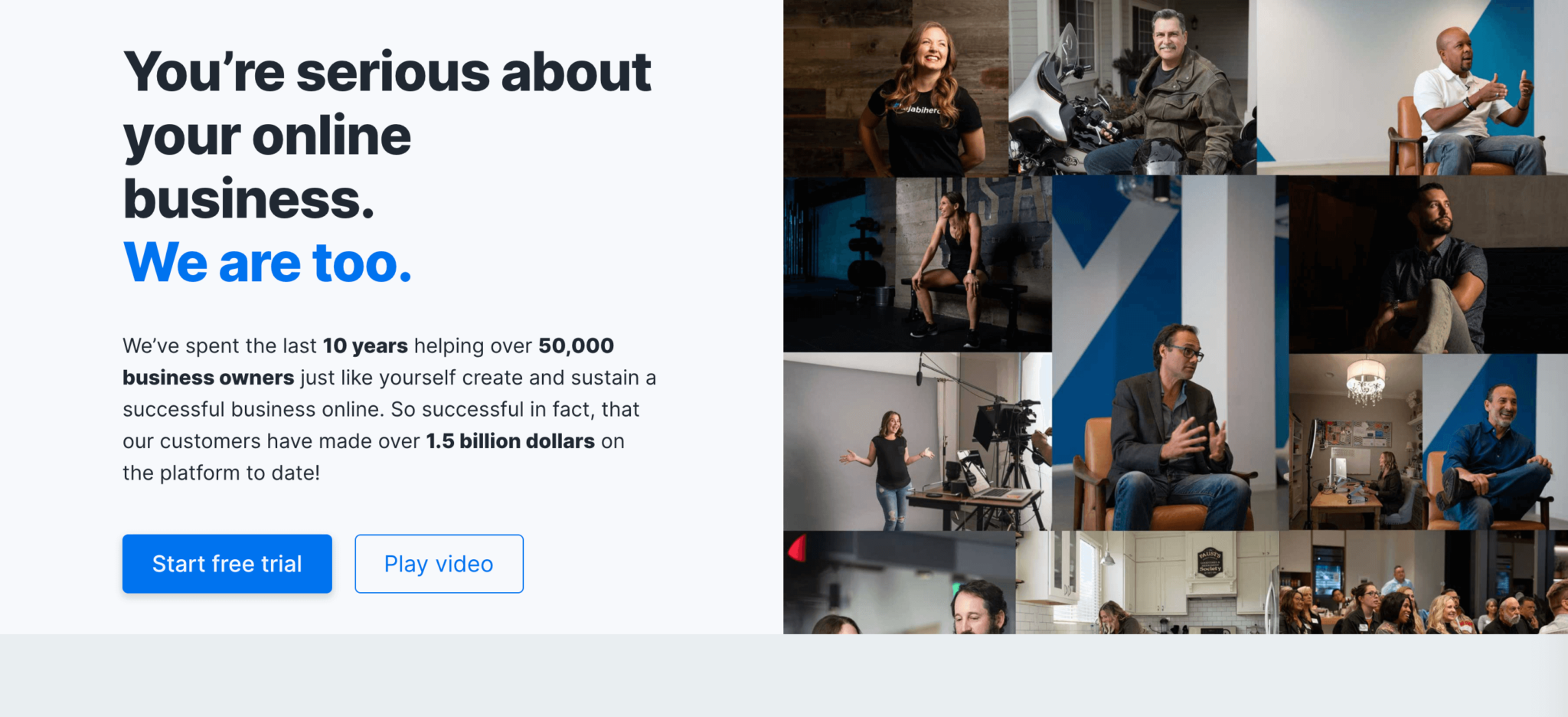 You can set up a website to sell products, courses, coaching plans, subscriptions, and more. You'll also have access to a wide variety of tools to help you build the courses you're looking for.
Features:
Built-in business analytics
Email marketing with a visual campaign builder and video integration
Automation triggers for every area of your business that's powered by Kajabi
Mobile app creation
Don't let the lack of explicit LMS branding fool you – Kajabi does offer the functionality you'll need.
Its focus on integrating technology is especially useful for educators who don't want to spend the time figuring out a way to make multiple tools work in harmony: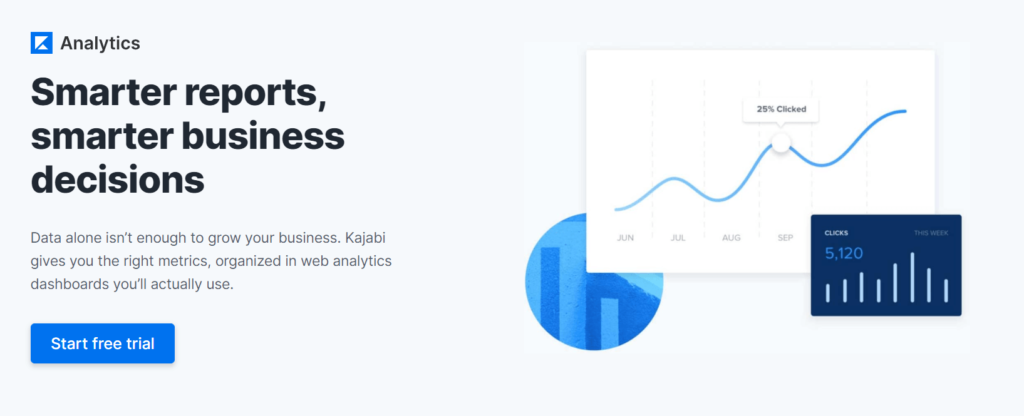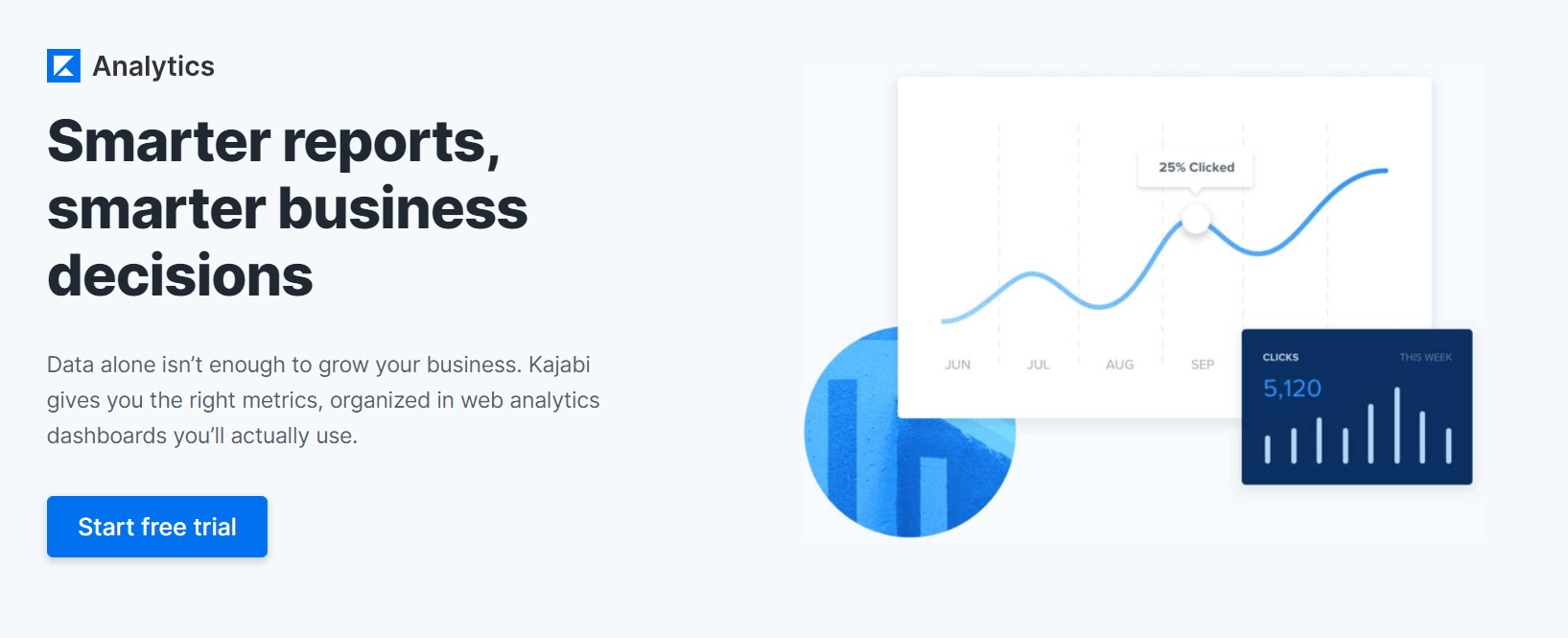 Kajabi enables you to design, publish, and sell your online courses on an individual basis or through subscriptions. All this happens on your own website.
Features: MemberPress
If you use WordPress, then you know it provides one of the most intuitive experiences for creating an online site. Out of the box, it isn't what you'd call an LMS, but that's something you can easily fix using the right plugin. That's where MemberPress comes into the picture.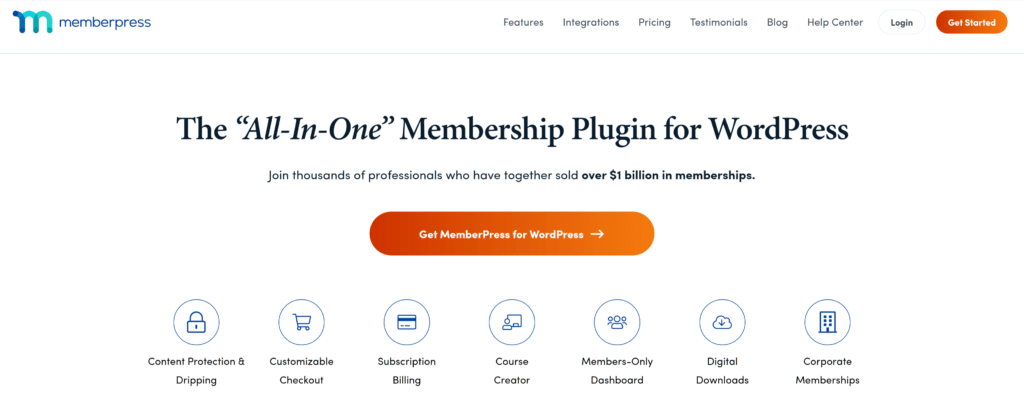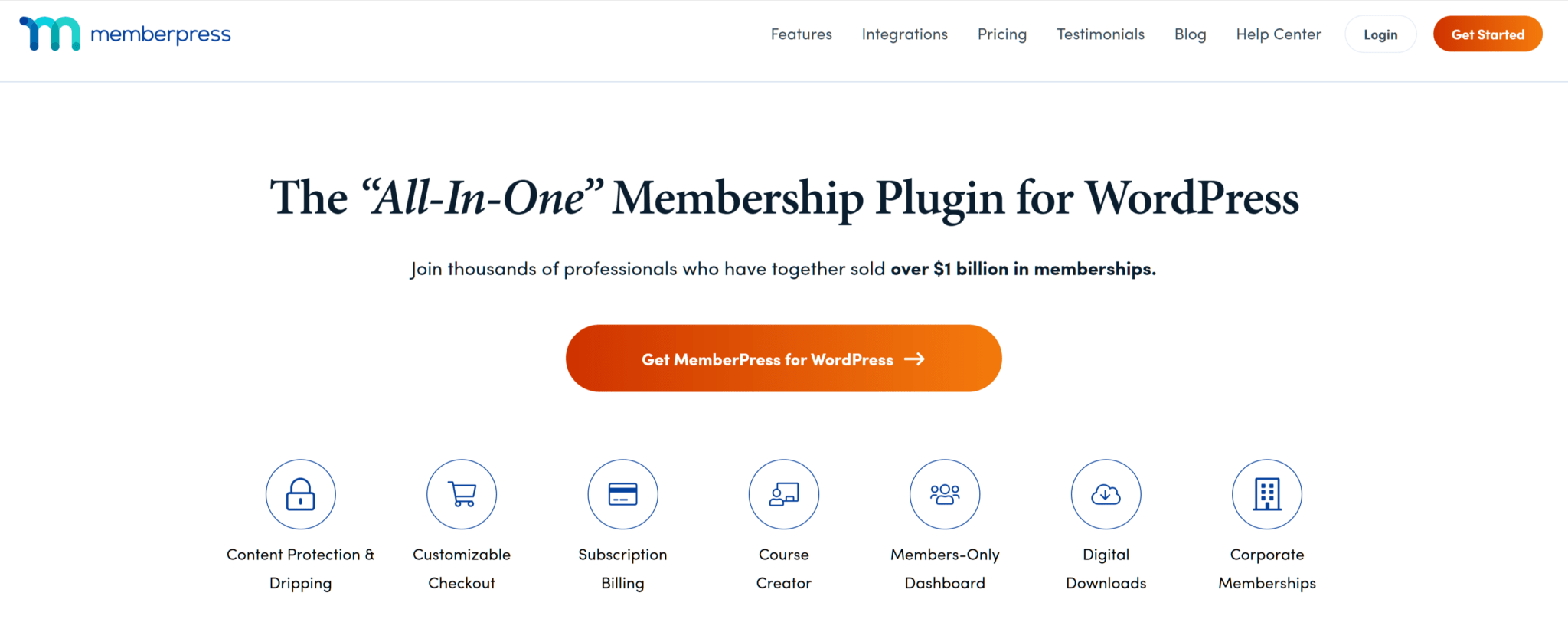 MemberPress enables you to add a premium membership system with restricted content to your website. It leans into WordPress' strengths of intuitive navigation and freedom of creation. It can also help you create a community of learners through its accessible and practical features.

Features:
A "Classroom Mode", which automatically styles your pages so they're student-friendly
The ability to set up access rules and restrict content
Built-in Quizzes feature for testing your students' knowledge
Course progress tracking, so students can see where they are in their classes
A variety of subscription options for charging students
Our plugin also comes with an LMS add-on called MemberPress Courses. You can use it to create and publish lessons with quizzes. It can also be used to put together a comprehensive curriculum using a visual builder based on the Block Editor, and more: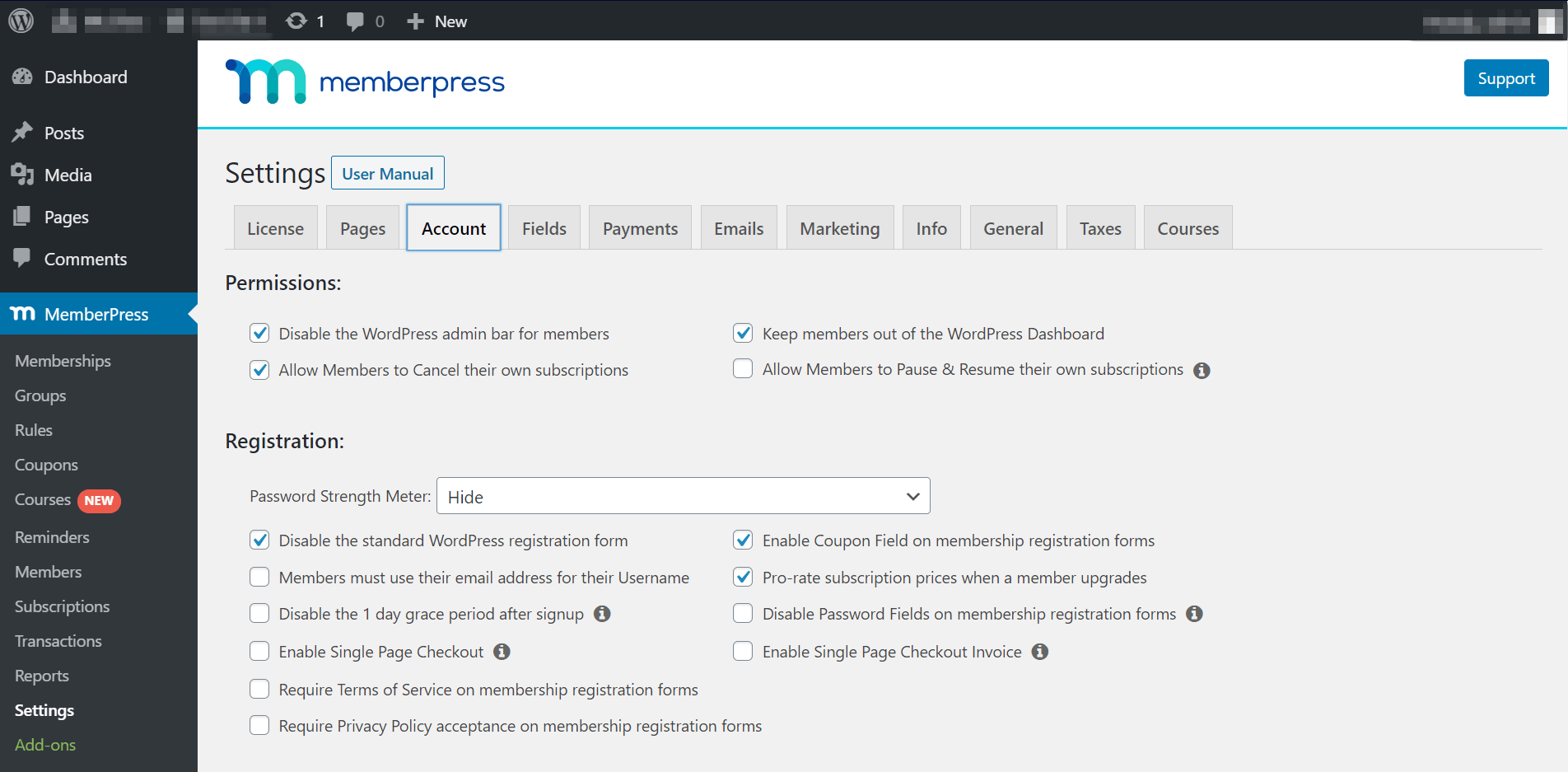 The advantage of using self-hosted WordPress versus a hosted LMS such as Teachable or Kabaji is that you have full control over your website. With MemberPress Courses, almost every aspect can be customized to your liking.

Moreover, thanks to WordPress' library of plugins and themes, you can add a wide variety of additional features to your site. MemberPress plays well with other add-ons, so you can worry less about compatibility.
Ease of Use for Teachable vs Kajabi vs MemberPress
Usability is critical for both you and your students. In the following sections, we'll give you an overview of how easy it is to get started with each platform.
Some rely more on code than others, so you'll want to consider your (or your team's) technical expertise before making your decision.
Ease of Use: Teachable
Let's start by assessing Teachable. When it comes to ease of use, this platform is a strong contender. The layout is intuitive and very beginner friendly. Code options, while available, are not required to build a workable site. Most people should find it to be a very accessible experience.

When you're getting started, you'll fill out a quick and simple form with some personal information. That will take you to a screen asking you to name your new school:
After that, you'll be taken to a screen where you can fill out some more personal information. This includes the topics you'll cover and the size of your audience: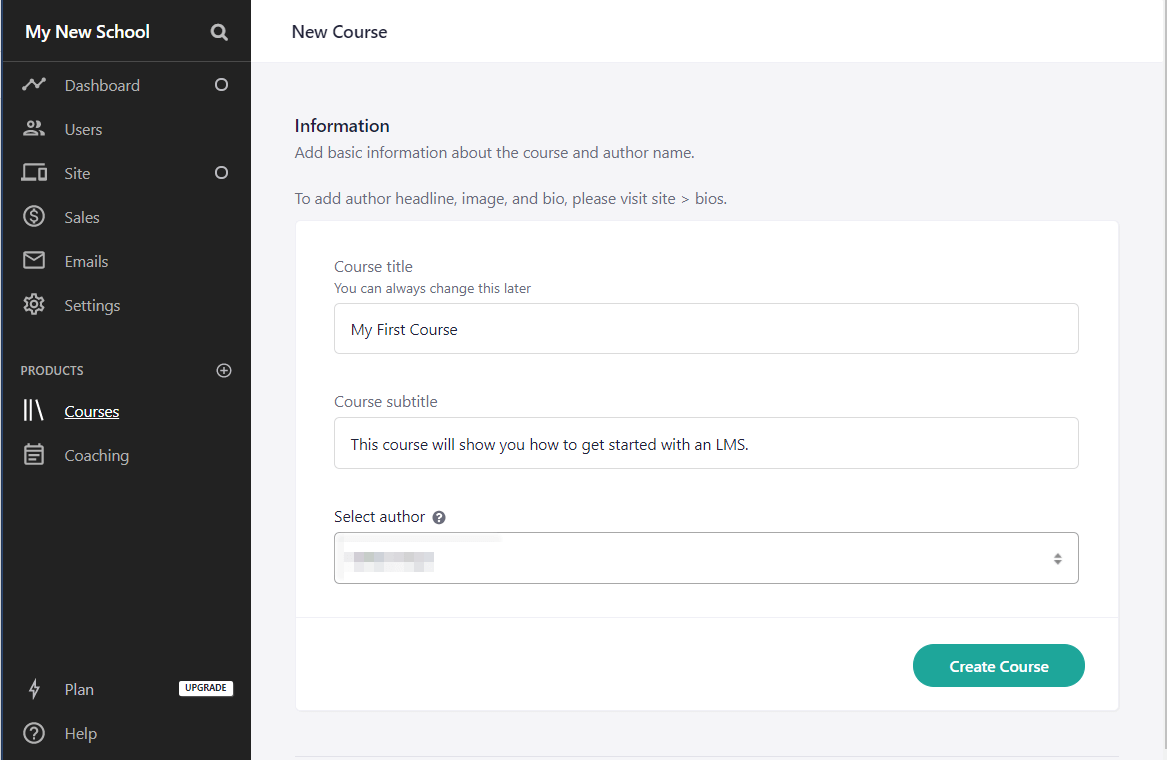 After that, you can start creating your lectures. You can easily add files, quizzes, or custom code to get the look you're going for: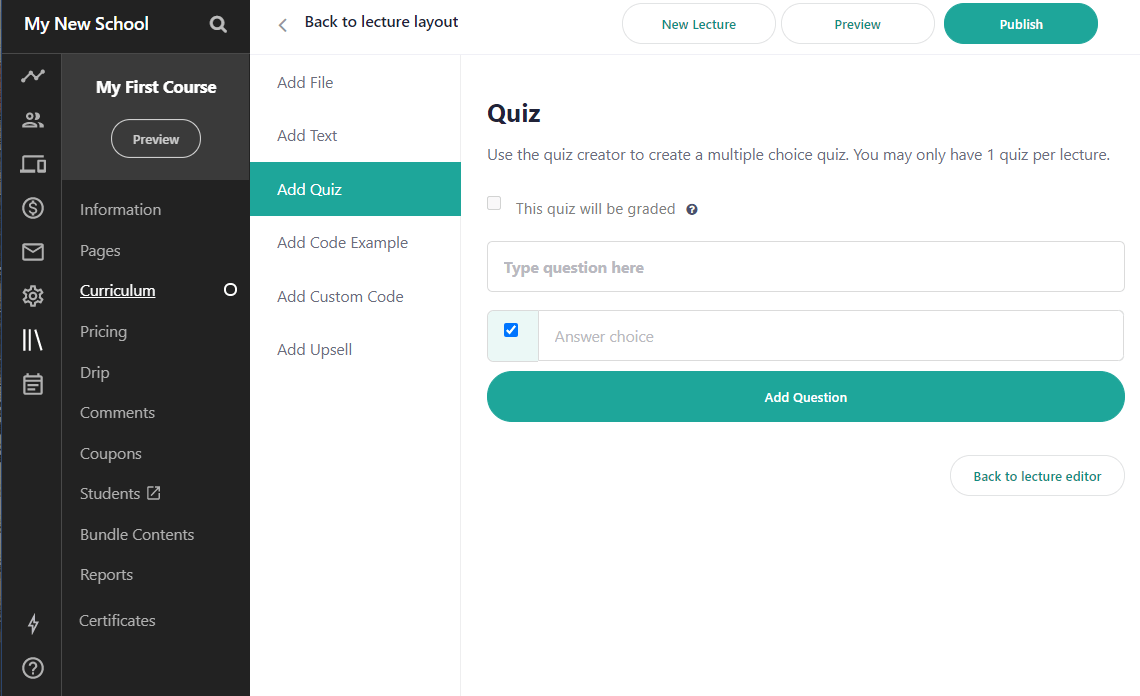 The whole process is pretty painless. Especially if you have a good idea of your course's intended structure, Teachable provides a base that lets you plug in your content and hit the ground running.
Ease of Use: Kajabi
Next up is Kajabi. This platform's site creation process is remarkably simple, as it enables you to choose from a broad library of themes. You can also customize every aspect of your site, using an intuitive page builder with a variety of options: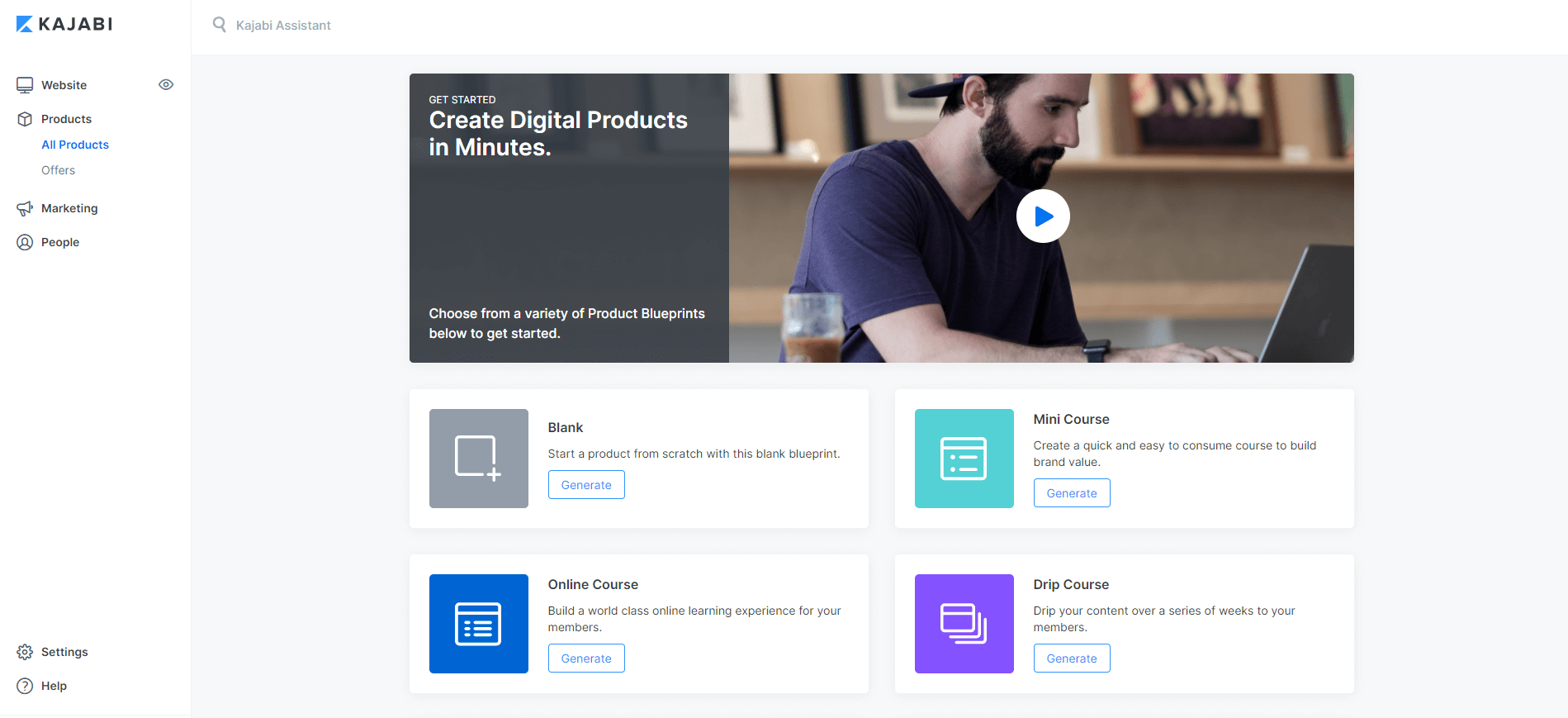 From there, you can choose your specific digital product (such as Online Course) and start building. You will then be brought to a screen with the course structure:

There, you can start adding content to your course. You can customize each unit with text, files, and assessments: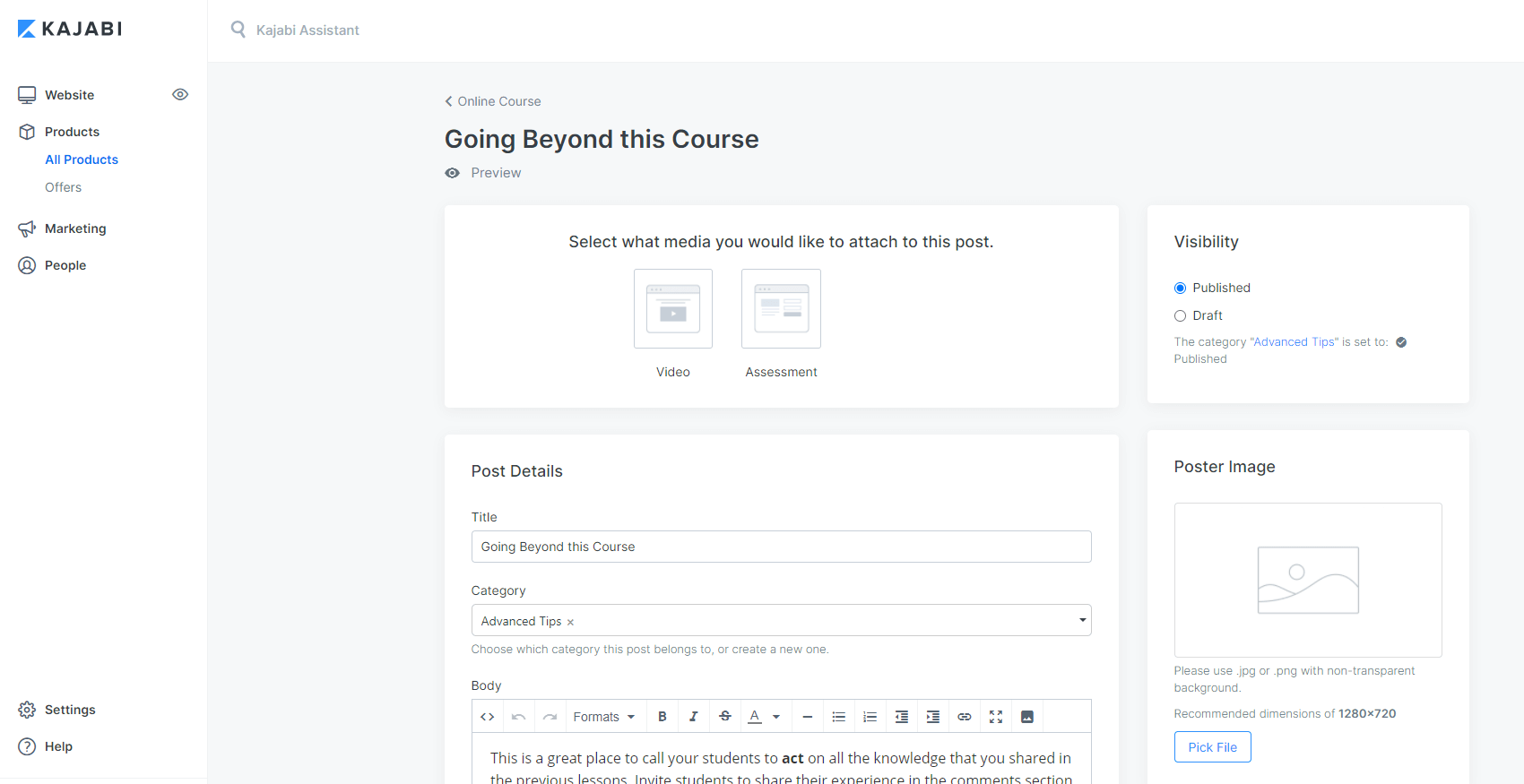 If you don't want to create courses from scratch, Kajabi also provides templates to help you kickstart your lesson plans. Moreover, it also includes simple community features, which enable your students to engage with each other and encourages them to become more invested in your brand.

As Kajabi is less directly focused on LMSs, it may take you a minute to get your bearings on the home screen. However, as soon as you've found the course options, you'll probably find it pretty intuitive and logical.
Ease of Use: MemberPress
Last but not least is MemberPress. With this plugin, page creation is simple, yet it can also be endlessly customized with code if you're versed in CSS or HTML. MemberPress also offers templates if you're short on time or not as experienced in design.

To see how it works in action, let's take the course creation for a spin. You can start by clicking Add New under the Courses heading. That will take you to a creation screen: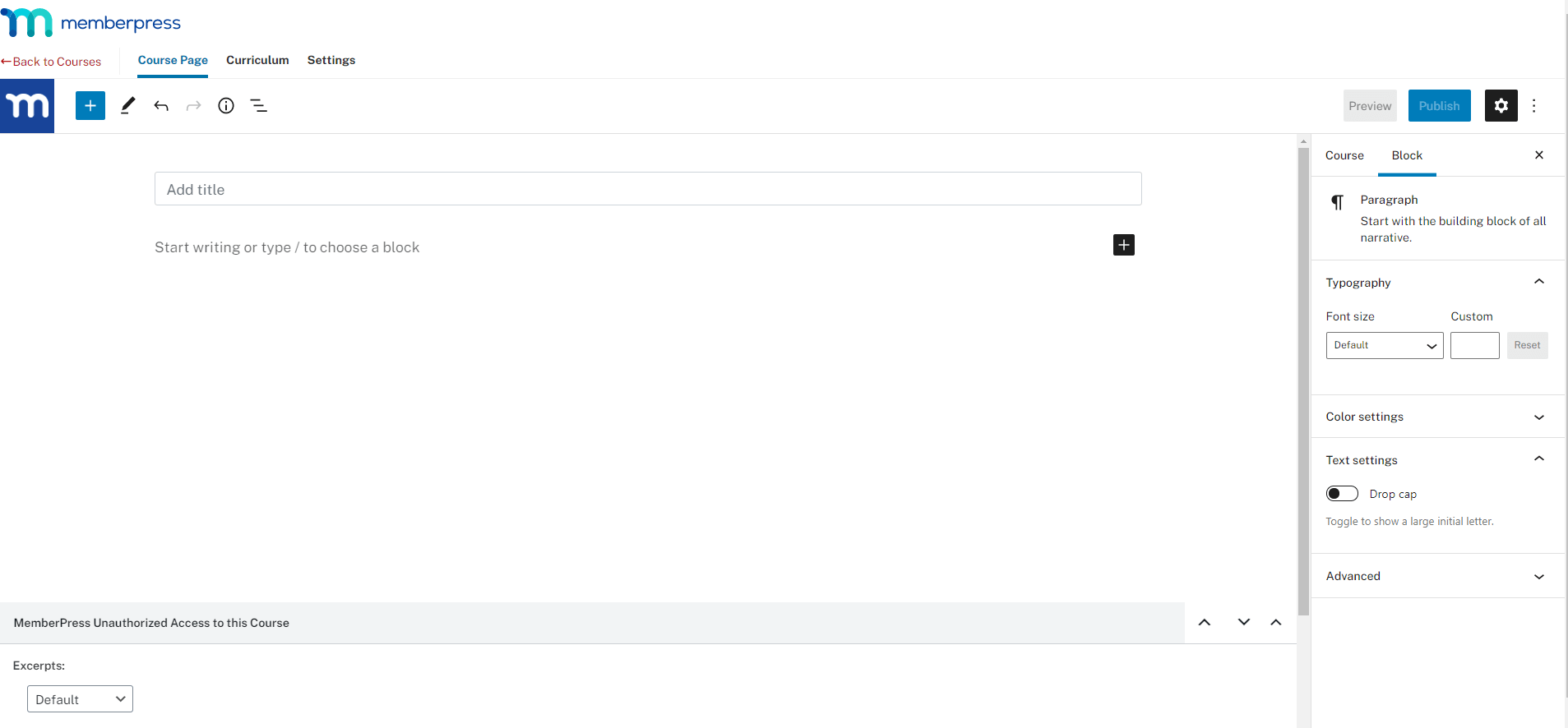 You can use the drag-and-drop Block Editor to create your courses, just as you would for any other post or page on your WordPress site. To structure these courses, you can switch over to the Curriculum tab to access a free-form curriculum builder: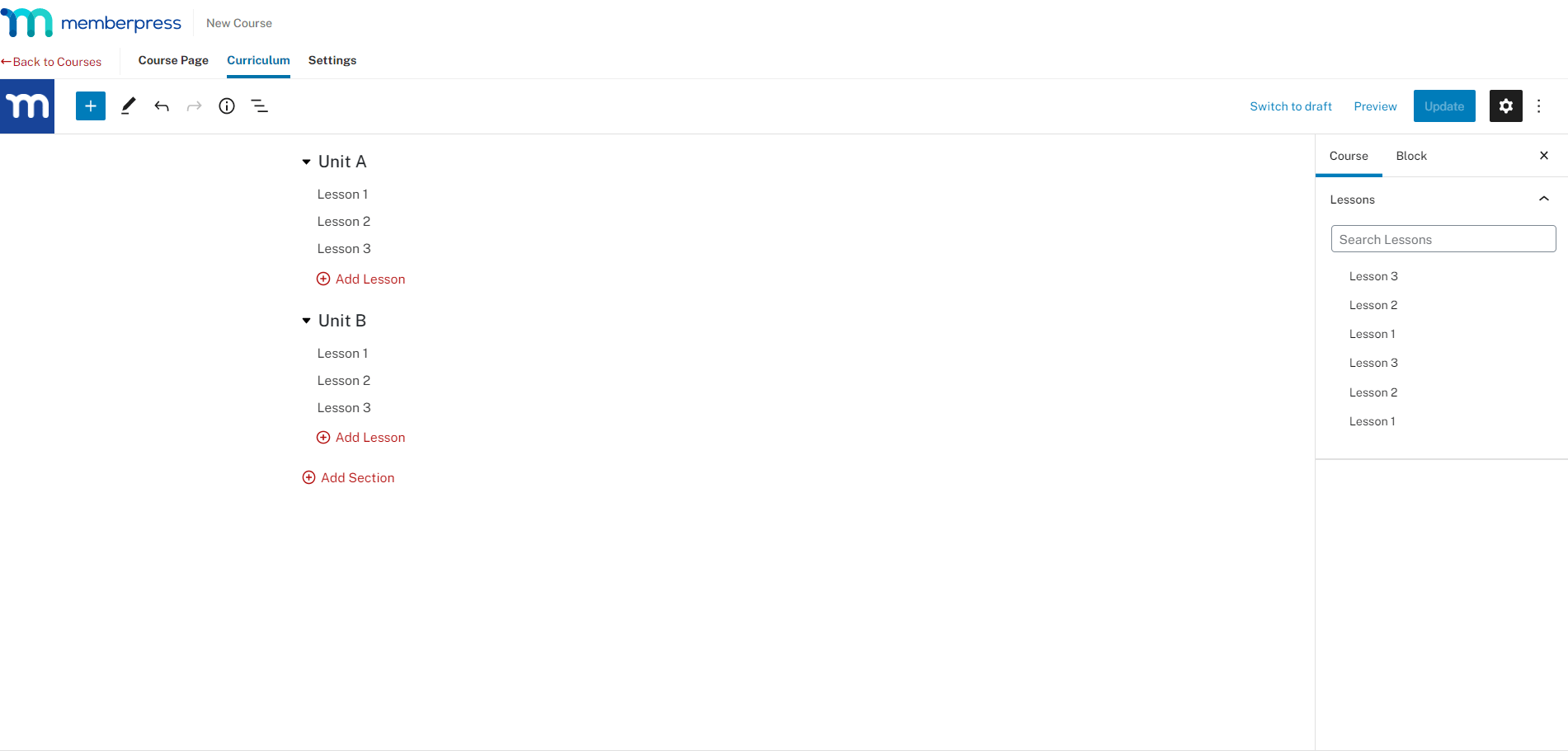 You can also use other elements from the MemberPress package to enhance your courses. Features like different tiers of membership and content protection rules can be tweaked with ease, giving you more control over the process.

As a bonus, MemberPress' many integrations mean you can use any plugins you're used to in order to enhance the experience for your learners. This can be helpful for those looking to ease into the course building process.
Support for Teachable vs Kajabi vs MemberPress
No matter how easy a platform is to use, there's always a chance that you'll need a little bit of help. That's where support comes in. Whether you want some guidance or a solution to a technical problem, an LMS with robust resources is always a good thing.
Support: Teachable
Teachable offers support in three formats: a knowledge base, email ticketing, and a live chat feature that's available to higher-tier customers. This variety of formats can be helpful for those with different preferences: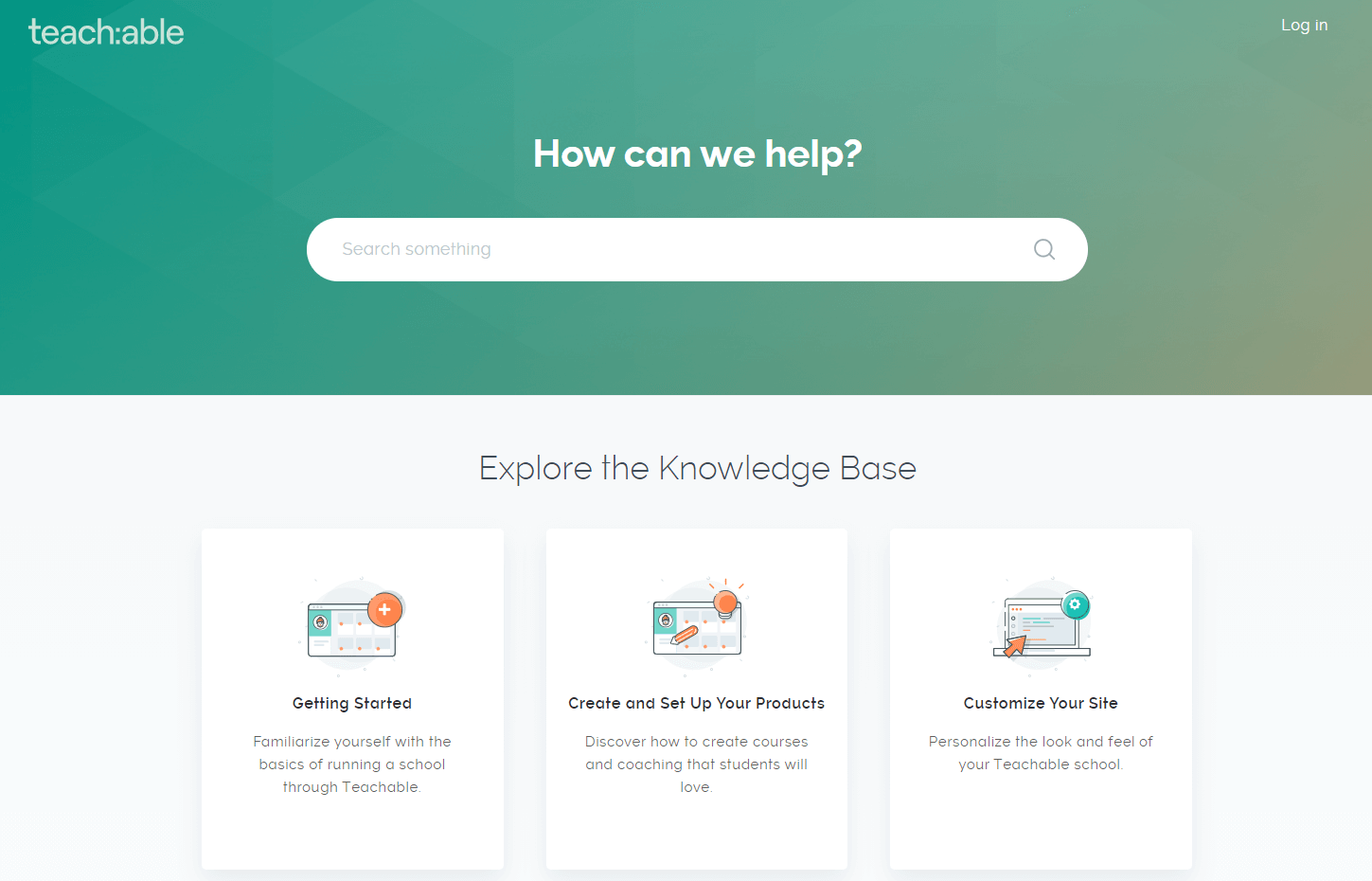 This platform also offers support for your students in case they run into technical issues. The only real missing support component with Teachable is the lack of a phone line.
Support: Kajabi
Kajabi offers three avenues of support as well. On the basic plan, these support lines are available during regular business hours:
Higher-level plans include support that is available 24/7. If you think you'll need technical support outside of the typical 9-5 schedule, it might be worth considering these options.
Support: MemberPress
Last but not least, at MemberPress we offer a knowledge base and ticket submission system that's available during business hours. Articles are organized into categories, such as installation and pricing, that make it easy to find what you're looking for: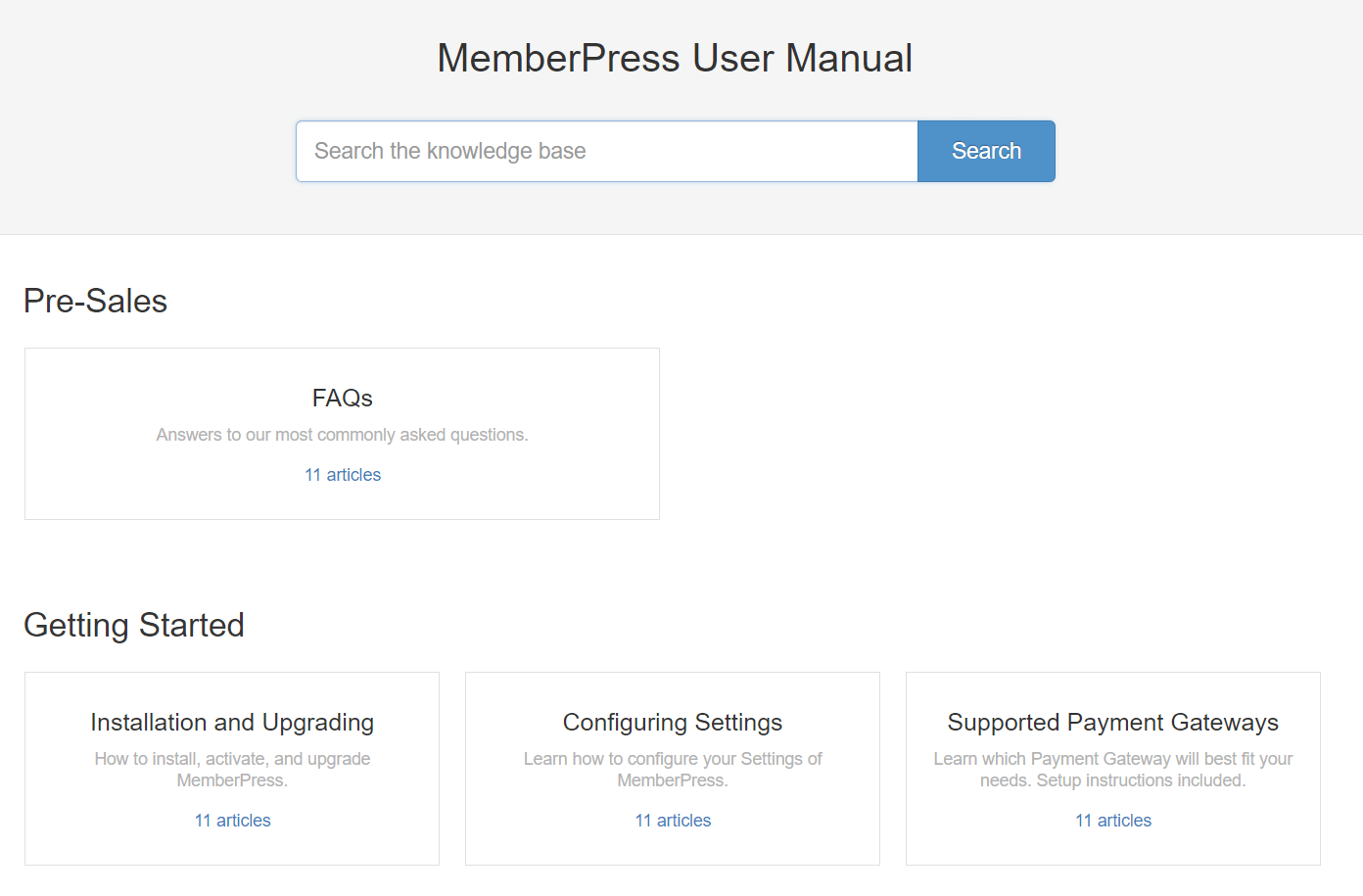 There's even a customized support option, in case you need to hire an expert to help you figure out a particularly tough problem.
Pricing for Teachable vs Kajabi vs MemberPress
Finally, it's time to talk about pricing. Budgets are an unfortunate reality, and even the best LMS isn't very useful if you can't afford to keep up with the subscription. Fortunately, there are a variety of options for you to choose from.
Pricing: Teachable
Teachable plans start at per month. It's a relatively affordable price point for the industry, making it a handy option for beginners: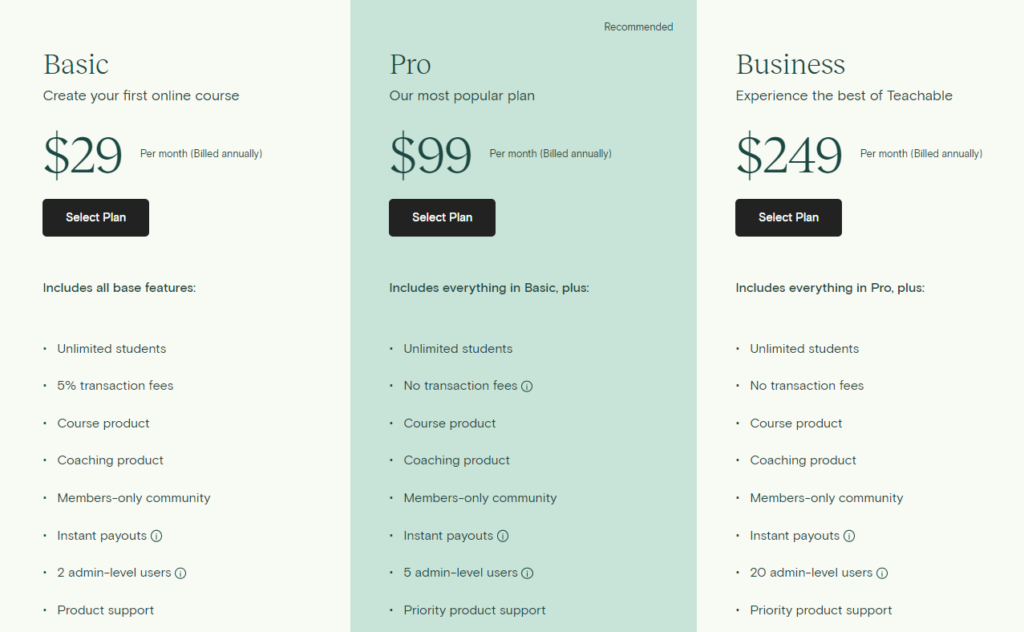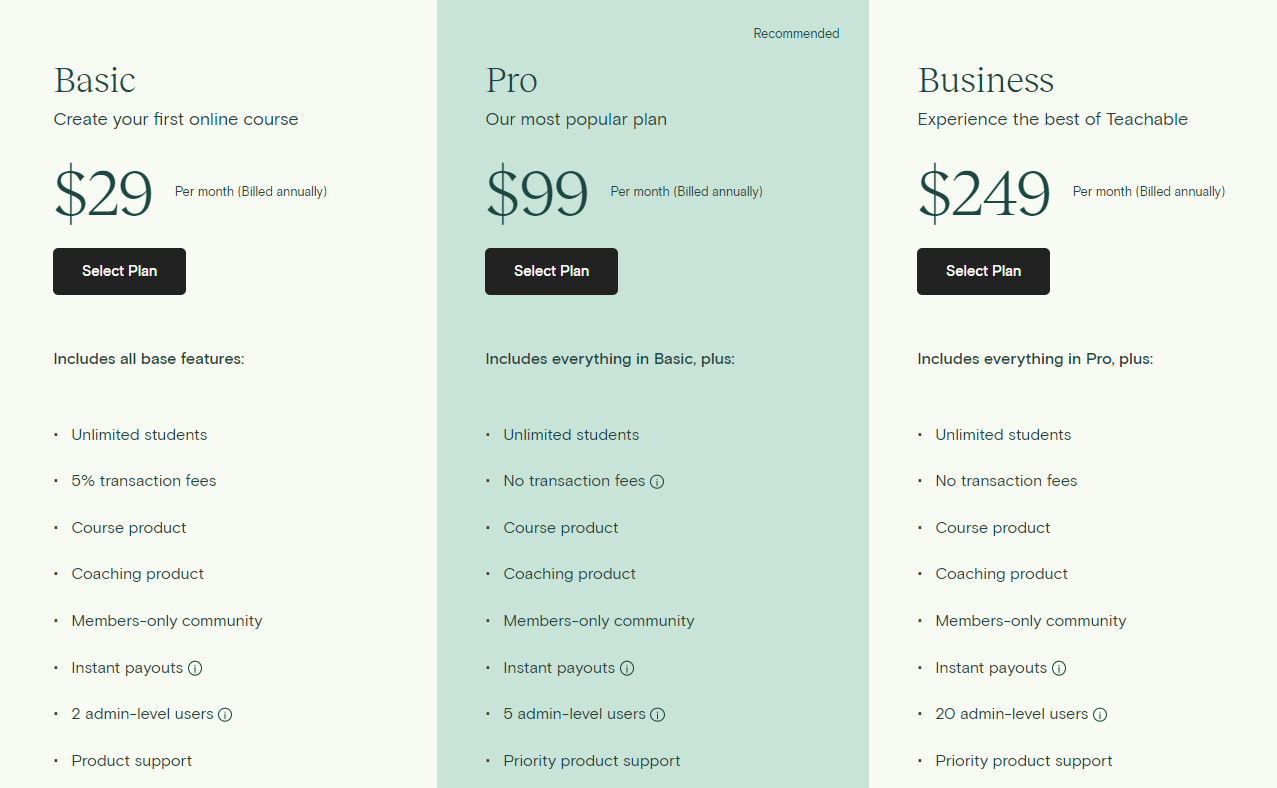 Additionally, this price covers unlimited courses and students, so you'll have some room to grow. There are also options at $99 and $249 if you have a large operation or are just looking for some extra perks.
Pricing: Kajabi
Kajabi plans start at $119 per month for up to three digital products. Courses are included in this count: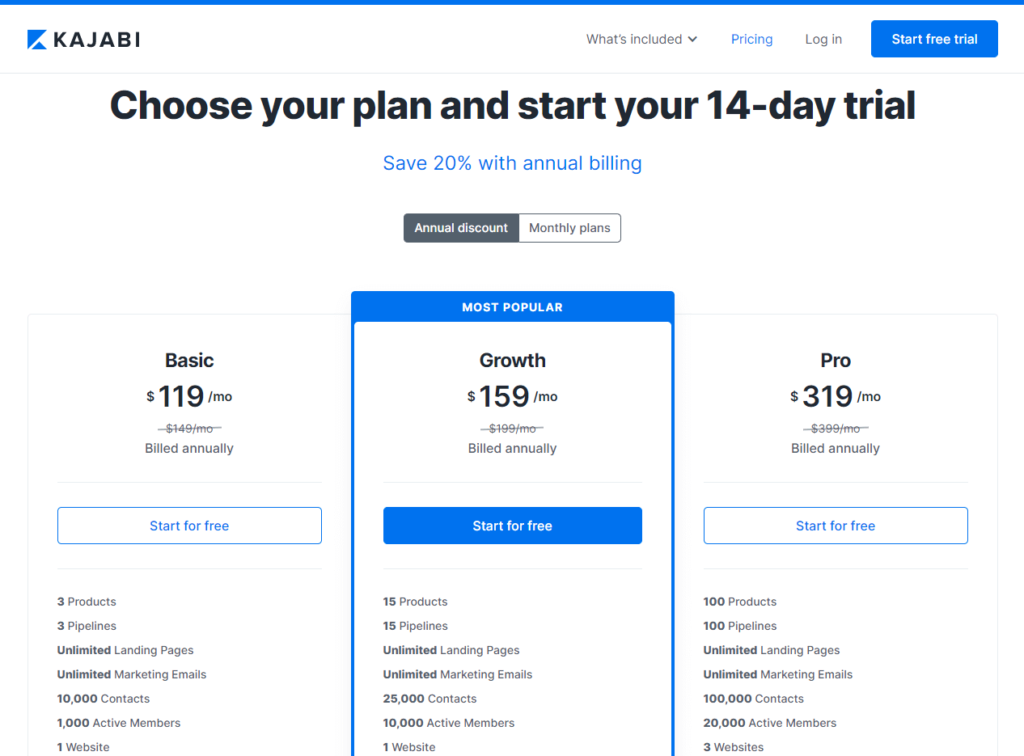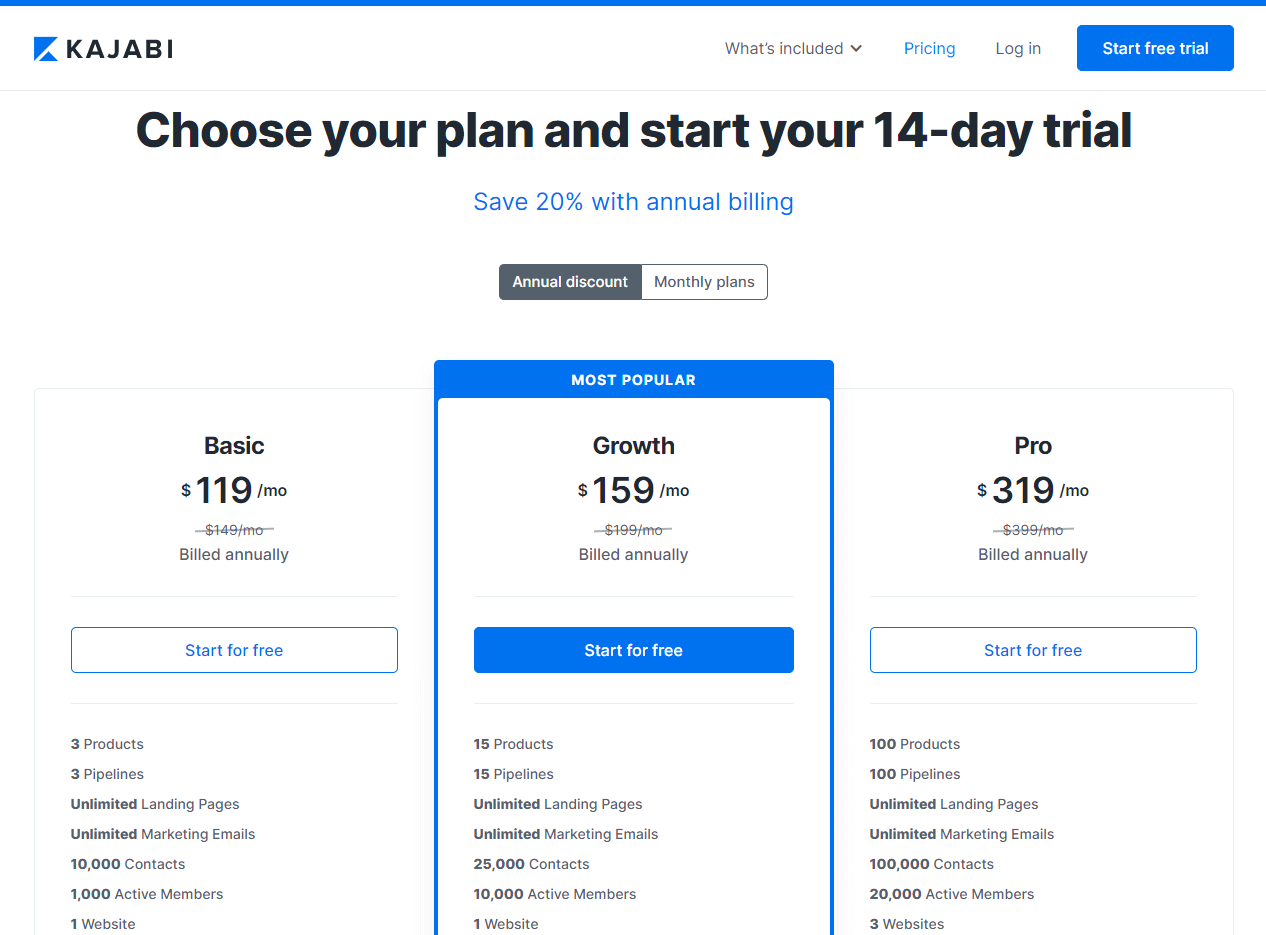 Kajabi also works with both PayPal and Stripe. This means that students from all over the world should be able to purchase your courses, widening your potential market.
Pricing: MemberPress
Finally, there's MemberPress, with a Basic plan costing $179 per year. You'll also need to pay for hosting and a domain name when launching your WordPress site: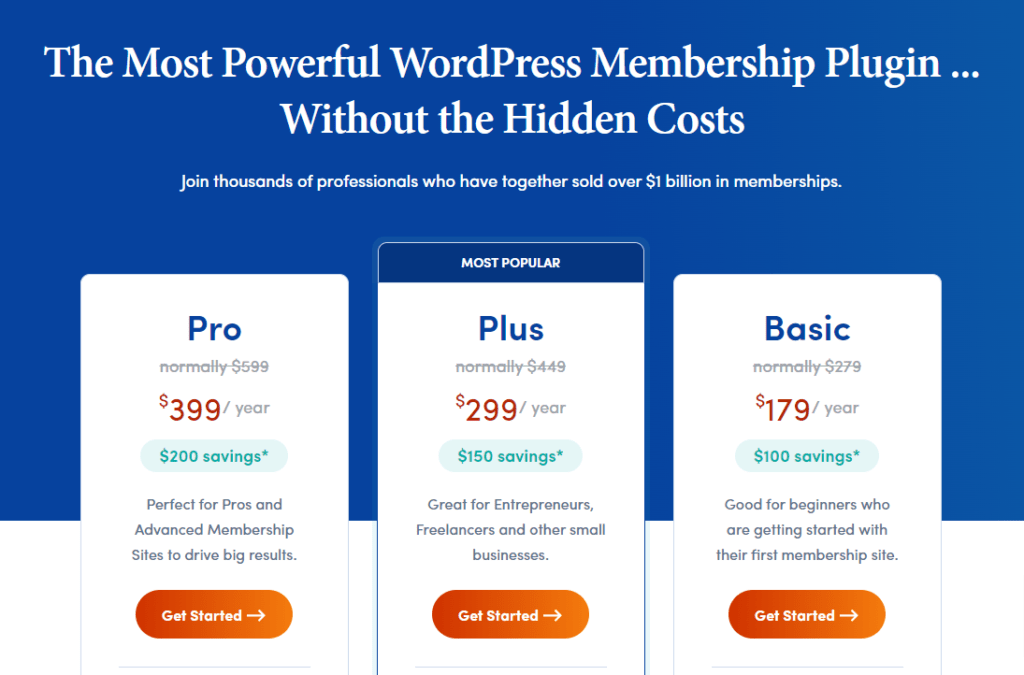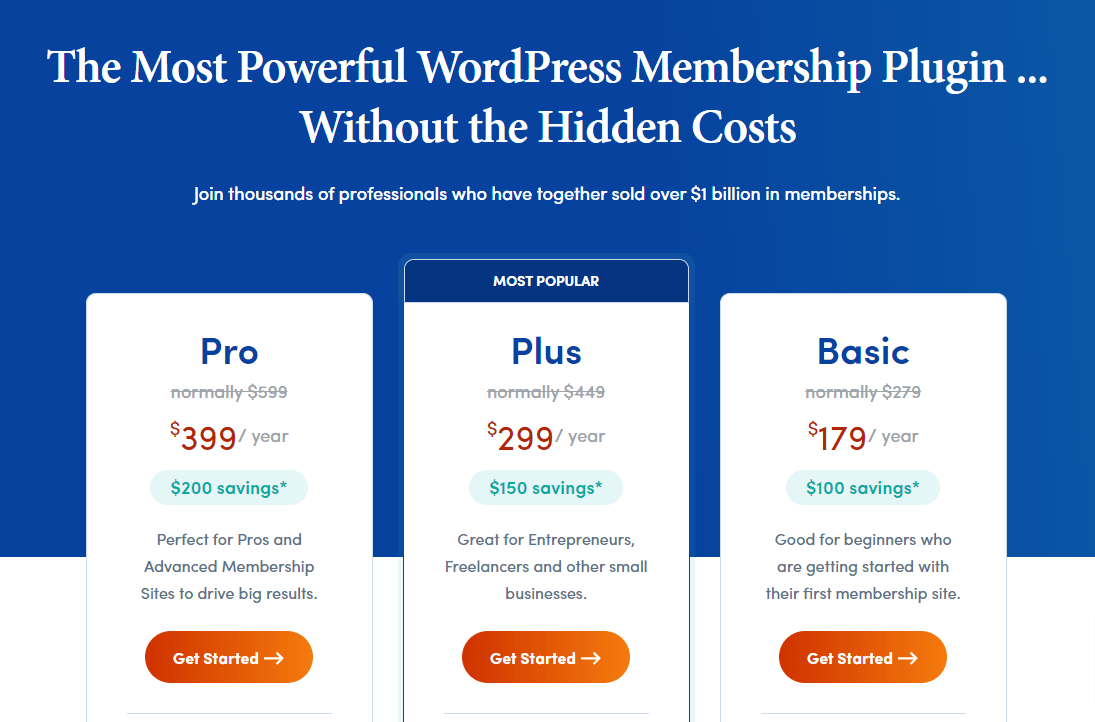 More features are available at higher tiers. MemberPress also lets you use multiple gateways to process payments for your courses, including Authorize.net, PayPal, and Stripe, to make paying fees accessible for students.
Conclusion
Every LMS offers a different approach to course design, marketing, and payment processing. Understanding how the top platforms work and the features they offer is the best way to determine which solution you want to use for your own online classroom.

If you're on the fence between Teachable vs Kajabi vs MemberPress, here's what you need to know about each one:
Teachable: This LMS includes a broad range of marketing tools to help you boost revenue and grow your business.
Kajabi: As an all-in-one online business solution, Kajabi may be the best option if you're starting to build your brand from the ground up.
MemberPress: A highly-customizable and scalable solution that brings you all the advantages of WordPress, paywalling, and an LMS at an affordable price.
Do you have any questions about the differences between Teachable vs Kajabi vs MemberPress? Leave them for us in the comments section below!
If you liked this article, be sure to subscribe to the MemberPress blog!