Online learning solutions have never been more popular. As the world pivots towards remote learning, you might want to find out more about the tools that make it possible.
Learning management systems (LMSs) are at the core of this paradigm shift, so it's important to understand what they are and how they work.
At its core, an LMS is a platform that enables you to run an online classroom that supports multiple students. Depending on which one you use, you'll gain access to features that make virtual teaching easier, such as visual curriculum builders, student management tools, and more.
In this article, we'll explain what an LMS is. We'll also break down the core features you should look for in an LMS if you want to launch an online classroom. Let's get to it!
What Is a Learning Management System?
An LMS is any type of online platform that provides you with the tools you need to publish online courses and manage virtual classrooms.
If you've ever registered for and taken an online course, then you've used an LMS. There are several benefits to having a dedicated platform for digital teaching over other tools, such as Zoom.
A few of these include:
An LMS may provide you with tools to track student progress.
You can publish lessons that students can complete asynchronously.
Students can access the platform at any time to check on their progress or review materials.
Although videoconferencing is a powerful tool, it's not one that's custom-built for learning. If you want to ensure your students get as much out of your classes as possible, then you need to use a system that adapts to their needs.
Most importantly, your LMS should make your job easier. With an online classroom, you shouldn't have to spend hours scheduling calls, grading quizzes, or ensuring that students have access to materials. If you choose the right platform, it'll take care of all those tasks for you.
What to Look For In an LMS (3 Key Features)
Although every LMS is different, the best solutions share some similar core functionality that make running an online classroom easier. Here are three top features you should look out for when choosing your platform.
1. The Ability to Set Up Multiple Courses
Ideally, whichever LMS you choose will enable you to create multiple distinct courses. By course, we mean unique lessons that you can combine into a more complex curriculum:
This feature is critical for several reasons. With multiple courses, you can scale your online education platform and keep students interested and engaged. It also opens up the possibility of having several teachers create their own lessons and manage their own sets of students.
Additionally, if you're teaching classes synchronously (meaning that students and their instructor all log in at the same time and lessons are conducted in real-time), being able to create multiple courses can enable you to maintain designated terms.
You can also create beginner, intermediate, and advanced level courses, offer classes in multiple languages, and more. When there are no limits on the number of courses you can publish, the possibilities are practically endless.
2. A Full Student Management System
Perhaps the most complex part of any LMS is student or user management. In most cases, you'll want to restrict access to courses to registered and/or paying pupils, which means that you'll need a tool to implement a membership system.
However, you can't just use any membership system. For an online classroom, you want a tool that includes advanced features such as:
Enabling students to track their progress across multiple courses
Providing students with access to test results (if applicable)
Ensuring that students only have access to courses they meet the requirements for
It's easy enough to post learning materials on your WordPress website and just let visitors check them out as they see fit. However, a true LMS should enable you to provide a more structured classroom experience.
Although WordPress itself is not a learning platform, it does support a lot of fantastic LMS plugins, including our own MemberPress Courses: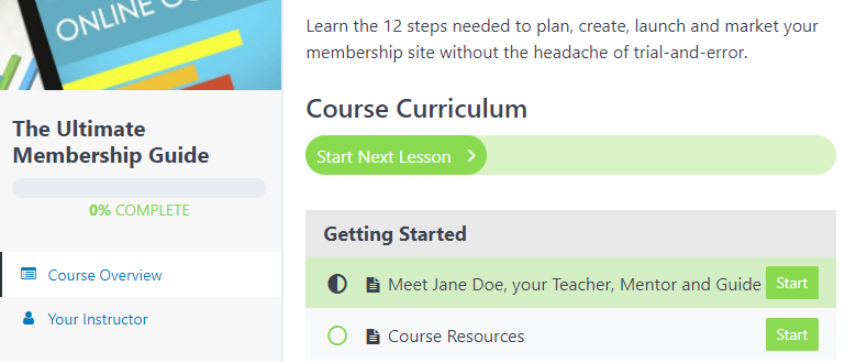 With the right plugin, you can set up a comprehensive online learning hub for a lot less money than most proprietary solutions. These tools typically build on WordPress' native user management features to make keeping track of students a breeze.
3. Payment Processing
Running online classes can be a profitable business. You may be surprised how many people are willing to pay for quality learning materials for traditional academic subjects, business skills, and even hobbies such as painting or woodworking.
Whichever LMS you choose should provide you with the option to set up paid memberships for your students or offer courses for free as per your specific needs. That means your platform should include payment processing capabilities: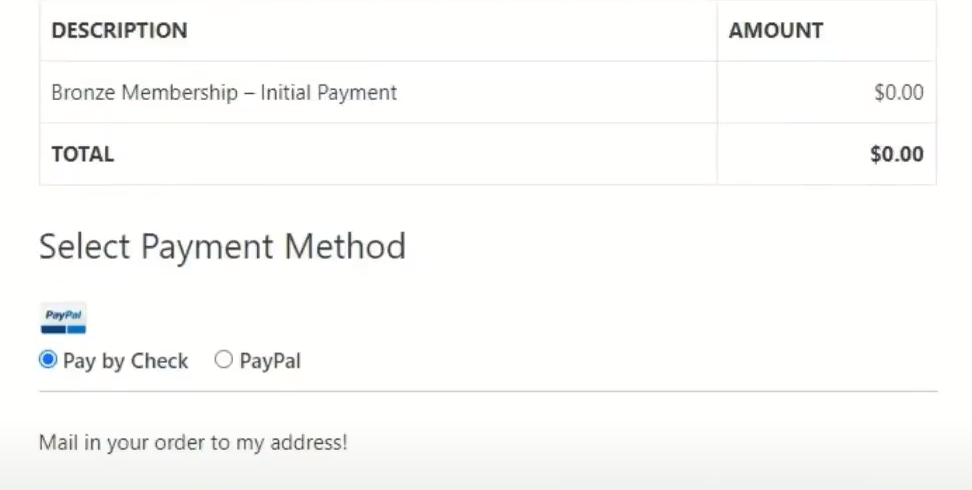 Depending on which LMS you choose, you'll have access to different payment processing methods. What matters most is that you use an option that offers the methods your students prefer and trust. For example, PayPal is a very popular gateway most online shoppers are familiar with.
Equally important is that you have the freedom to set the prices for your own courses or memberships. After all, an LMS should enable you to develop an online learning experience tailored to your vision.
Conclusion
LMSs come in all shapes and sizes. What's important is that you choose one that includes all the features you need to launch and manage your courses successfully. If you use WordPress, then we recommend trying out MemberPress Courses.
Courses is a MemberPress add-on that takes our existing membership plugin and adds key LMS functionality, including:
The ability to set up multiple unique courses.
A full student management system with progress reporting.
Payment processing via PayPal and other trusted gateways.
Do you have any questions about Learning Management Systems? Leave them for us in the comments section below!