It's important to keep communities together for them to thrive. However, in the current climate people are more disengaged than ever before. Unfortunately, this can be disastrous for organizations and creators.
Fortunately, by taking your organization online or adding a community to your monetized website you can help bring people together again. Membership plugins offer a unique solution for creators looking to engage their members and customers.
In this post, we'll look at what a site monetization plugin can do, and we'll look at how one can benefit your organization or business. We'll also explain how to start a community on your website in 5 easy steps using the MemberPress plugin. Let's get to work!
The Benefits of Online Communities
A membership community requires users to register to gain access to specific content. Some sites charge a fee for members-only content, while others offer access for free with registration.
However they're structured, online communities are useful tools for businesses and groups.
Community websites can be handy for churches, housing associations, local parenting groups, non-profit organizations, councils, and even online stores and educational sites.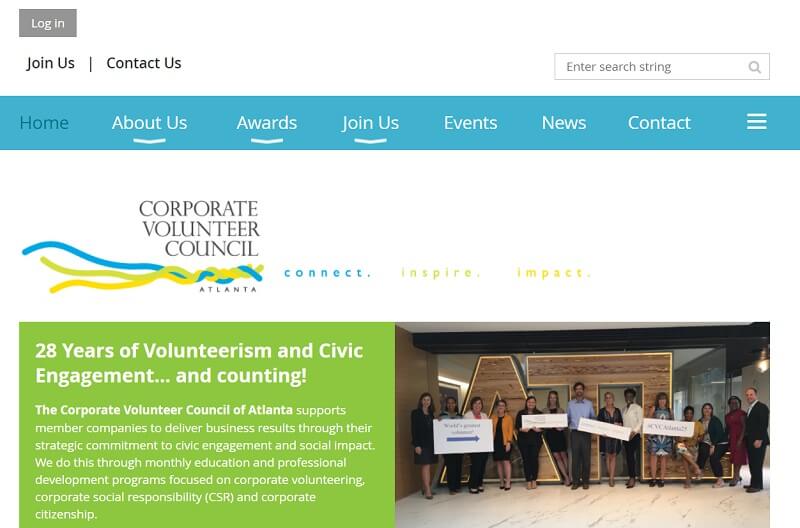 For example, the Corporate Volunteer Council of Atlanta (above) has a website to organize volunteer projects in the Atlanta area.
MemberPress Community Website Examples
Tons of online businesses and organizations use the MemberPress monetization WordPress plugin to create and manage VIP communities on their websites.
Nomadic Matt is one example. The VIP community on this New York Times best-selling author's blog runs on MemberPress.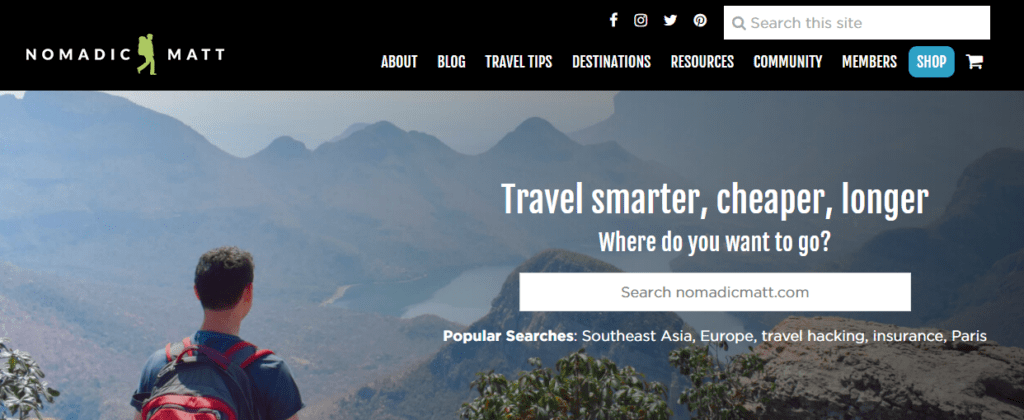 Brick-and-mortar businesses often run online communities, too.
For example, Mike Boyle Strength and Conditioning (MBSC) is a nationally recognized gym. The site uses MemberPress to manage an online program, which includes access to webinars, coaching sessions, and (you guessed it) a VIP community.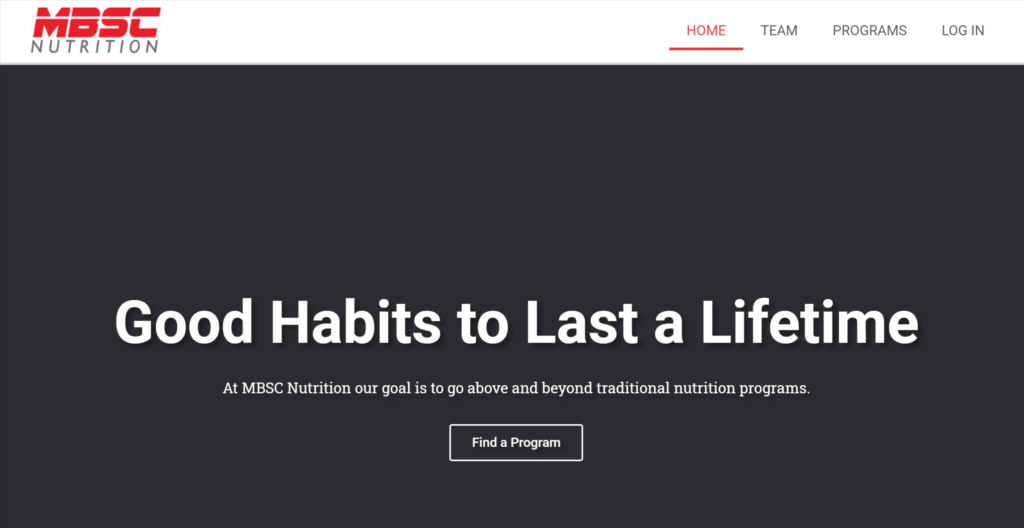 4 Benefits of Adding an Online Community Membership to Your Site
1. They give you an easy way to share information
Having a place where local groups can share information can be a boon for your bottom line.
When community members can update and contribute to a site, they're much more likely to stick around. A community also gives access to those who might struggle to leave the house.
2. They make it easier to collect funds
Collecting money for community events can be a difficult task for organizers. With a membership site created using a monetization plugin, you can collect funds and donations online securely. It makes life easier for your accountant and your group members.
3. They offer privacy
For groups like parenting and church organizations, it may be necessary to share sensitive information – the kind you wouldn't want to be accessible to all internet users. With online communities, you can be sure this data is only available to registered members.
4. They boost customer retention and data collection
When a business offers access to premium content, special sales, and other VIP benefits through an online community, it increases customer loyalty. At the same time, these businesses gain exclusive and unique access to customers, allowing them to do things like surveys.
It's easy to see that membership plugins can be a useful tool for group organizers and online businesses.
Now we'll take a look at how you can start a community on your website using the MemberPress plugin.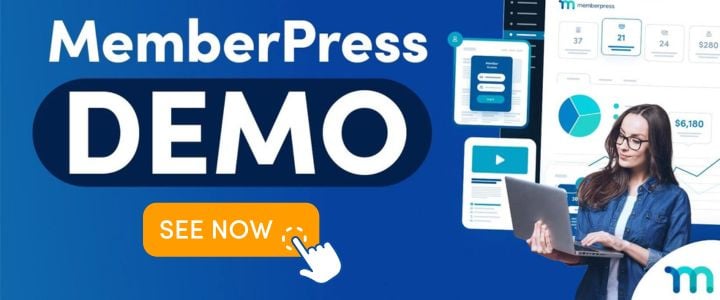 How to Start a Community Website, or Add One to Yours (In 5 Easy Steps)
With the MemberPress monetization WordPress plugin, community memberships are easy to set up, even for beginners. By following the 5 simple steps below, you can set up a website for your own organization in a flash.
Step 1: Install the MemberPress Plugin on Your WordPress Site
If you don't already have one, you'll first need to create a basic WordPress website. The platform is highly customizable and doesn't require much technical know-how to use.
Once your WordPress site is up and running, you can install the MemberPress plugin.
To start, visit the MemberPress website and choose a pricing plan that suits your needs. Once you've signed up for a plan, you'll be prompted to download a .zip file containing the plugin.
Then head over to WordPress and log into your site's dashboard. To upload the plugin, click on Plugins > Add New > Upload Plugin > Choose File:
Once you've uploaded the .zip file, you can click Install Now and then Activate Plugin.
Step 2: Customize Your Membership Plans
The next step is to create your membership plans. These give users different options for signing up to your site. Depending on your needs, you can make one plan or a range of options with different access levels that cater to various groups within your community.
To set up a new membership plan, navigate to the MemberPress plugin in the WordPress dashboard and click on Memberships. Then select Add New at the top of the page. You'll then see the Add New Membership page:
On this page, you can name your membership plan and customize a variety of other elements. You can set parameters such as pricing plans, billing types, and levels of access.
Also, you can scroll down this page to customize settings such as payment methods, button text, thank-you messages, and more:
Once you're done customizing your membership plans, click on Publish to save your changes. If you need to alter your plans in the future as your community grows, you can always go back and make changes.
Step 3: Create a Registration Page for Your Community
For users to be able to register for the community, they'll need a registration form. Fortunately, setting up these forms using MemberPress is straightforward.
To start, choose Appearance in the menu on the left side of your WordPress dashboard. Then click on Menus > Manage with Live Preview: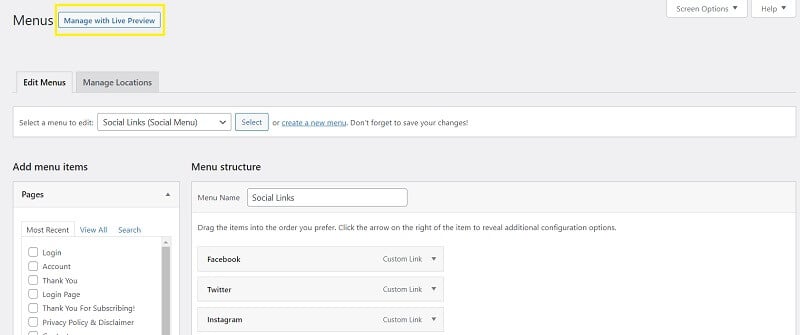 This will then direct you to the Customizer. Click on Primary Menu > Add Items > Memberships. You can then select the menus you'd like to add by clicking on the plus symbol. This will add your membership options to the page and allow community members to register.
Step 4: Set Up Your Site's Rules and Permissions
If you have more than one membership plan, you may wish to give different groups access to various content. For example, if your community group is aimed at local families, you may have different pages for children and adults.
To ensure each group has access to the right information on your site, you can use the MemberPress Rules function.
To create rules, go to the MemberPress plugin in your WordPress dashboard and click on Rules. Then select Add New:
On this page, you can customize who can access what content by setting access conditions. Once you're done setting up your rules, click on Save Rule.
Step 5: Create a Community Login Page
The final step in the process is to create a login page so users can sign in to the site and access member content. To do this, go to MemberPress > Settings > Pages. Then select Auto-Create New Page from the MemberPress Login Page drop-down menu:
You can then click on Edit to customize the page and make sure it has all the fields required for your members to log in. After that step is complete, you're ready to start receiving visitors at your new online community!
Bonus – Adding a Community Forum
Although optional, adding a forum to your site's online community is a great idea. It gives members a place to share ideas and information. And it can significantly increase engagement.
Conclusion
Nurturing a close-knit community isn't always easy. However, a WordPress monetization plugin like MemberPress can give people another point of contact that will help them stay connected.
Fortunately, creating a members-only community with MemberPress is simple, so any organization can enjoy the benefits of having one.
Here's a recap of how to start a community website in 5 steps:
Install the MemberPress plugin on your WordPress site.
Customize your membership plans.
Create a registration page for your community.
Set up your site's rules and permissions.
Create a community login page.
Do you have any questions about how you can start a community website (or add one to your existing site)? Let us know in the comments section below!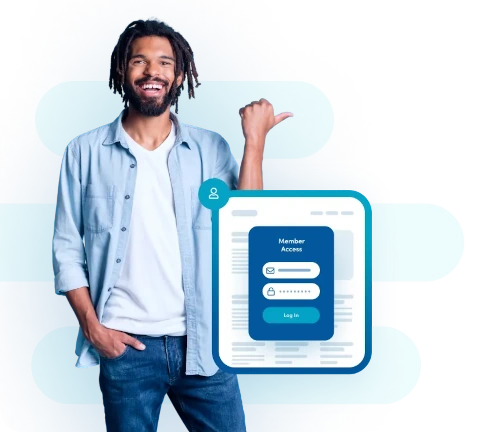 Get MemberPress Today!
Start getting paid for the content you create.
Get MemberPress Now
See All Features
If you liked this article, be sure to subscribe to the MemberPress blog!