Save money and maintain control of your content with this easy Patreon alternative.
Whether you're a musician, a prominent travel writer, a podcaster, or another public figure, engaging with your fans is one of the most valuable things you can do as a creator.
If you don't invest in connecting with your fan base, you could quickly lose your followers or become irrelevant.
The success of the Patreon membership model has proven this true. But Patreon charges membership fees and takes a cut of your revenue. The platform also controls pricing and policy, which can be frustrating when you're trying to build your community online.
What's worse, Patreon has been known to remove membership pages and even censor content if they don't like it. If this were to happen to you, your paying members would lose access to your content – with very little warning.
Fortunately, there's a great way to create a Patreon alternative on WordPress – just start your own membership site. With your own fan subscription site, you can:
Completely customize how you want to do business
Keep your profits rather than hand some over to a third-party
Maintain control over how members are charged and memberships maintained
Keep your independence and creative control
In this detailed guide, we'll outline the benefits of starting a fan subscription site as a Patreon alternative. We'll also walk you through 6 steps to get your site up and running in no time. So, let's get moving!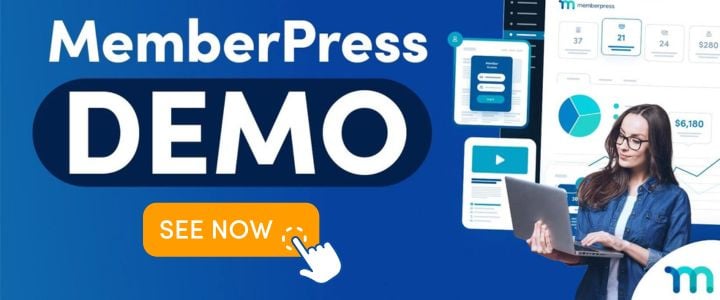 Why You Should Consider Starting a Fan Subscription Site
A monetized membership site is a platform where your fans can sign up for exclusive content. You can entice your fan base to subscribe to your site, and then regularly update it with new material.
This exclusivity can be beneficial for both you and your fans, because you can make extra income and help your followers learn more about you.
Fans tend to have an emotional connection to the people they follow and admire. Therefore, it's important to remember that your content should be beneficial for both parties, and continue to strengthen the relationship you share.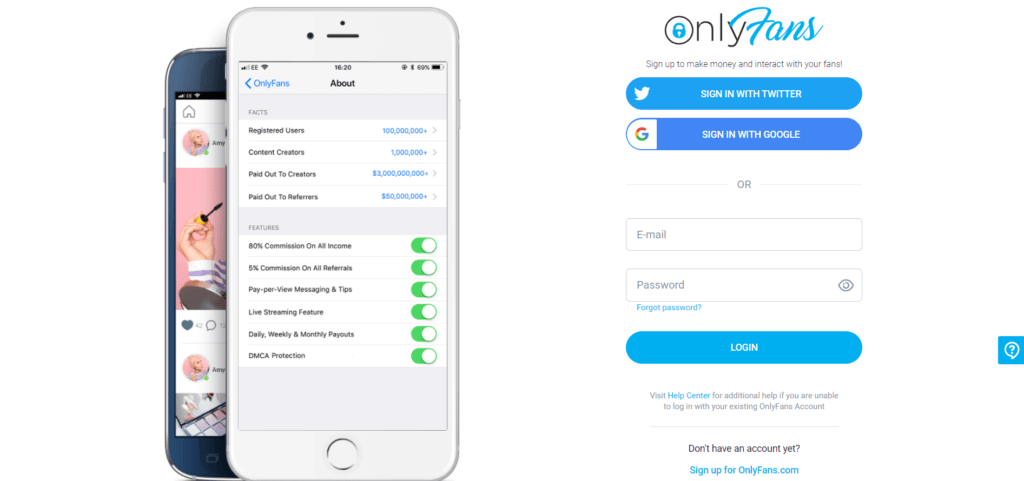 As mentioned, the Patreon membership model is incredibly popular. OnlyFans (a site similar to Patreon) has more than 500,000 new users every day. But, like its competitor, OnlyFans takes a big cut of your income – 20% from every payment you receive.
In contrast, if you set up an independent MemberPress site for your fan base, you can hold on to more of the profits and keep control of your content. That might include original creative content (e.g., songs, written work, or other material related to your expertise), community-based forums for fan base discussions, and even instructional videos.
A MemberPress Fandom Membership Site Example: Terrell Owens


Legendary football wide receiver Terrell Owens was inducted into the NFL Hall of Fame in 2018. That marked the end of his 15-year career, but retirement hasn't slowed him down a bit.
Today, Terrell uses his official website to relate with his fanbase as an actor, humanitarian, loving father, fitness expert, motivational speaker, writer, and entrepreneur. Built with MemberPress, the site allows him to share his thoughts and expertise through things like podcasts, videos, and blog articles.
How to Start a Fansite like Patreon (In 6 Steps)
If you decide to start a membership site for your fans, you'll be glad to know that it's not hard. In this section, we'll explain how to do it using the MemberPress plugin in just 6 steps.
First, you'll need to have a WordPress site up and running. But don't worry. It's easy! This walkthrough will help you with the basics.
You'll also want to choose a theme. Just do a Google search for the term "WordPress themes for fansites", and you'll be inundated with amazing options. Once you've got WordPress all ready to go, you can start setting up your membership site by following these 6 simple steps.
Step 1: Install the MemberPress Plugin
First, you'll need to purchase a MemberPress subscription. The Basic plan is a great start and has everything you need to get rolling.
Once you make your purchase, just download the installation file from your MemberPress dashboard. This will also provide you with a license key that you will need to enter when you install the plugin in WordPress: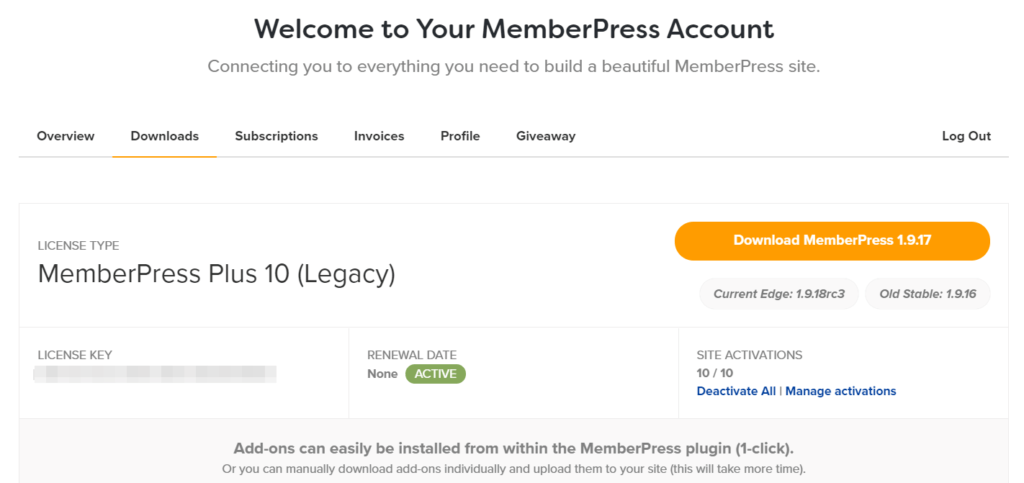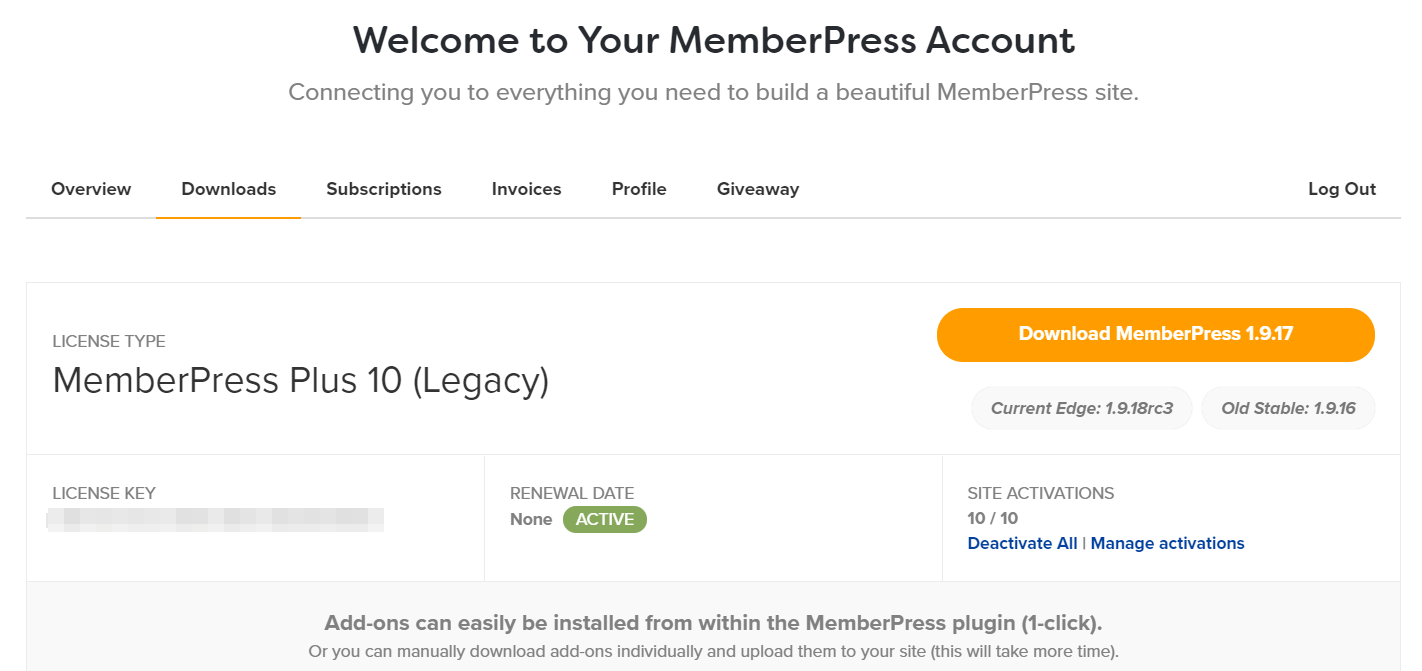 In your WordPress dashboard, you can follow these steps to install the plugin: Plugins > Add New > Upload Plugin > Choose File.
You should then open the MemberPress file you downloaded, install it, and activate it. Finally, you can enter your license key to complete the installation.
Step 2: Design Your Membership Plans
Next, you can set up the membership plans for your website. In this step, you'll create the plans and adjust settings like pricing information, billing types, and membership options.
To do this, go to MemberPress > Memberships > Add New. There you can choose how much to charge for a fan membership, how often your fans will be charged, and what content they can access: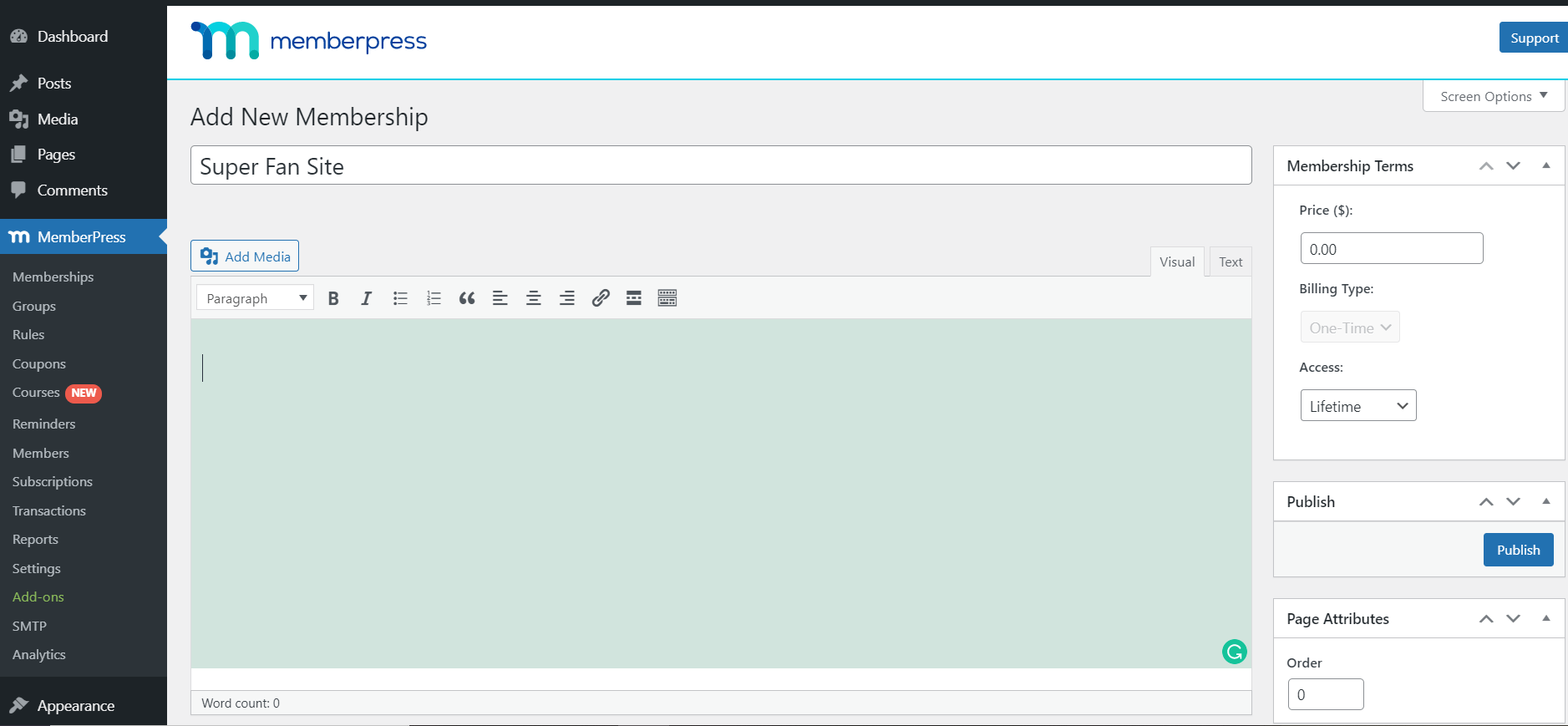 You should consider your the needs of your fanbase, and what kinds of content you want to provide. For example, you may want to offer different subscription levels.
That way more casual fans can purchase a cheaper plan with less content, and hardcore fans can pay more for exclusive access.
You may also want to offer a free or discounted trial period. This will allow your audience to see your content and decide if they want to continue paying for ongoing access.
Step 3: Change Access Settings for Your Membership Plans
Once you have your fan memberships in place, you can customize access settings to determine who can view what content.
You will need to go into MemberPress > Rules. There you can give fans access to certain parts of your site and restrict them from other content: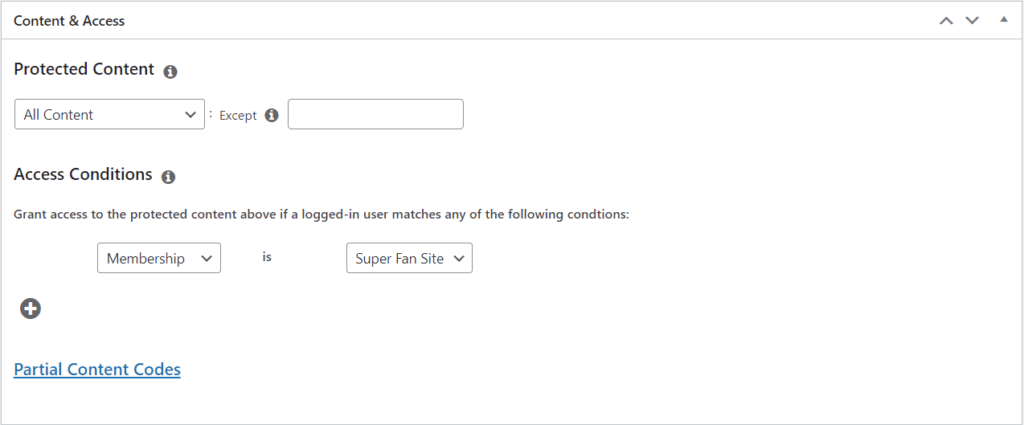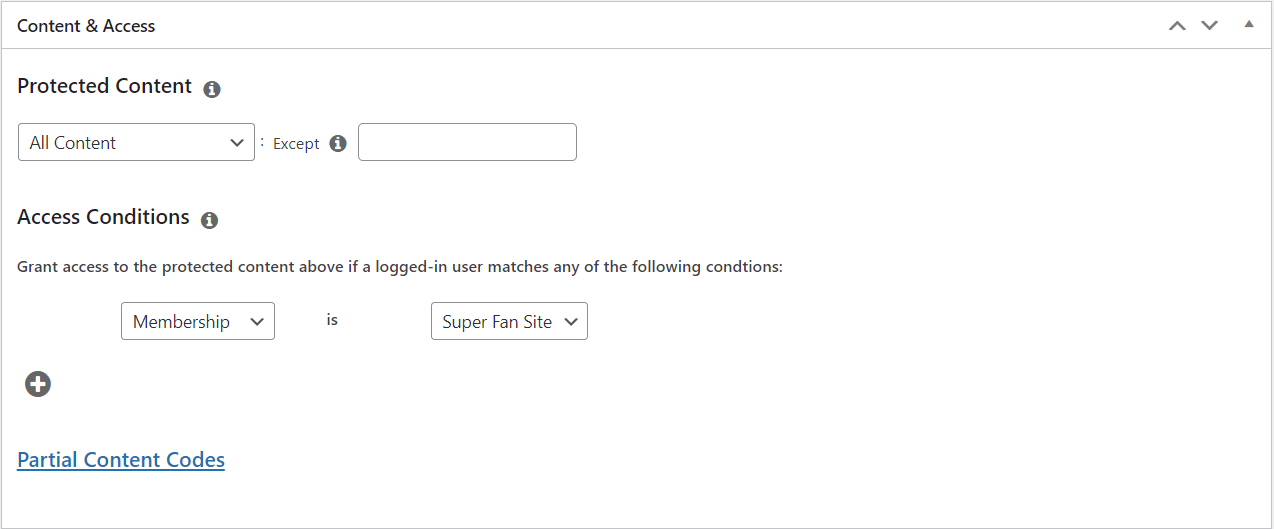 For example, you may offer more videos, exclusive forums, or personal content to your hardcore fans who pay for a higher subscription level.
Make sure to save each rule after you create it, and remember that you can set different rules for each of your membership plans.
Step 4: Create a Sign-Up Link
Next, you can create a link for your fansite's registration page. This step allows people who visit your website to navigate to sign up easily.
In your WordPress dashboard, go to Appearance > Menus > Manage with Live Preview: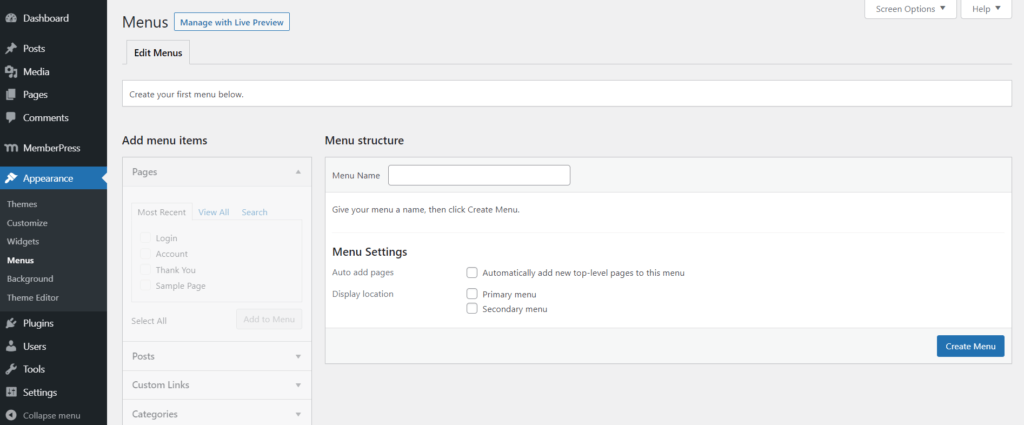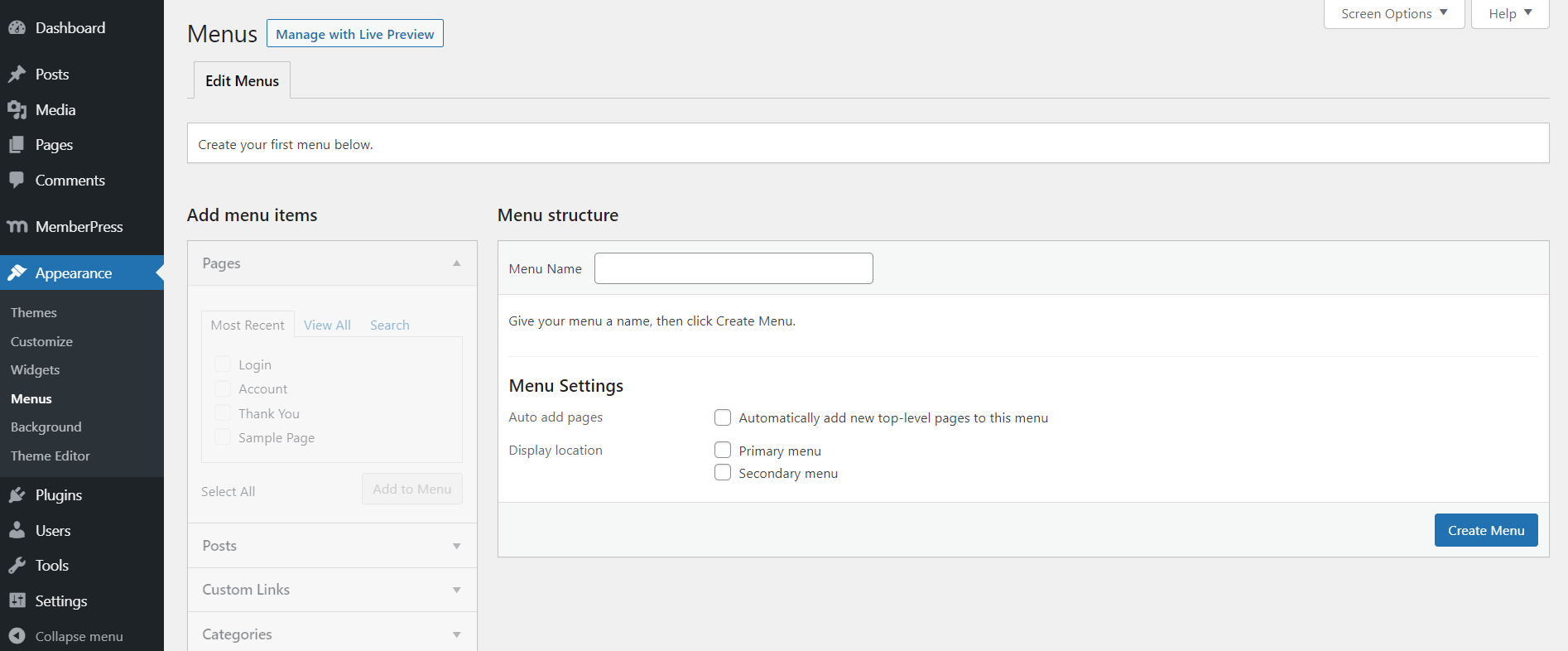 This directs you to the WordPress Customizer, where you can add the membership link by going to Primary Menu > Add Items > Memberships > Add New Membership: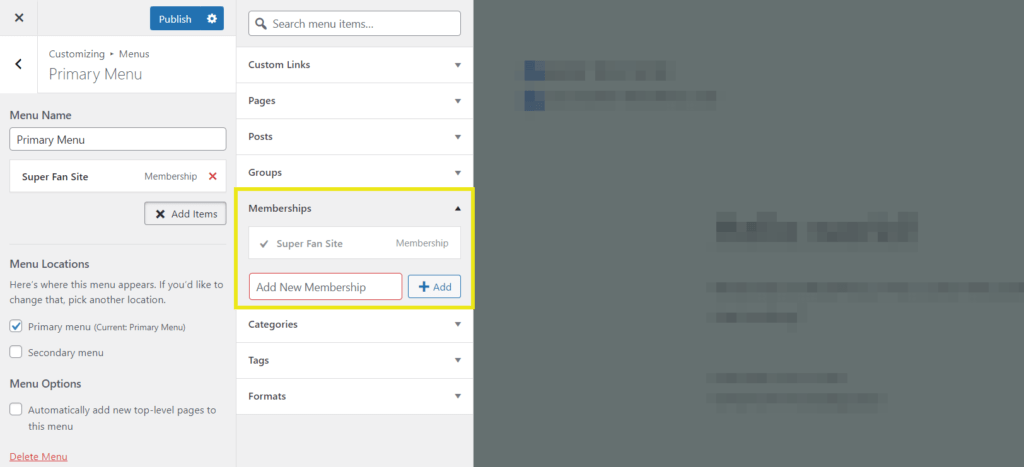 Step 5: Create a Login Link for Your Fansite
You can now create a login page and link for your fan membership site. Without this step, your audience won't be able to log in to the membership section.
You can customize this by going to MemberPress > Settings > Pages > MemberPress Login Page > Auto Create New Page:
You can edit and customize this login page as you like to create a better user experience for your fan base.
Step 6: Promote Your Fansite
There ya go. You now have a membership website for your fans! Now you'll want to consider how to entice your fan base to subscribe to your new site.
These are a few methods you could use to get the word out: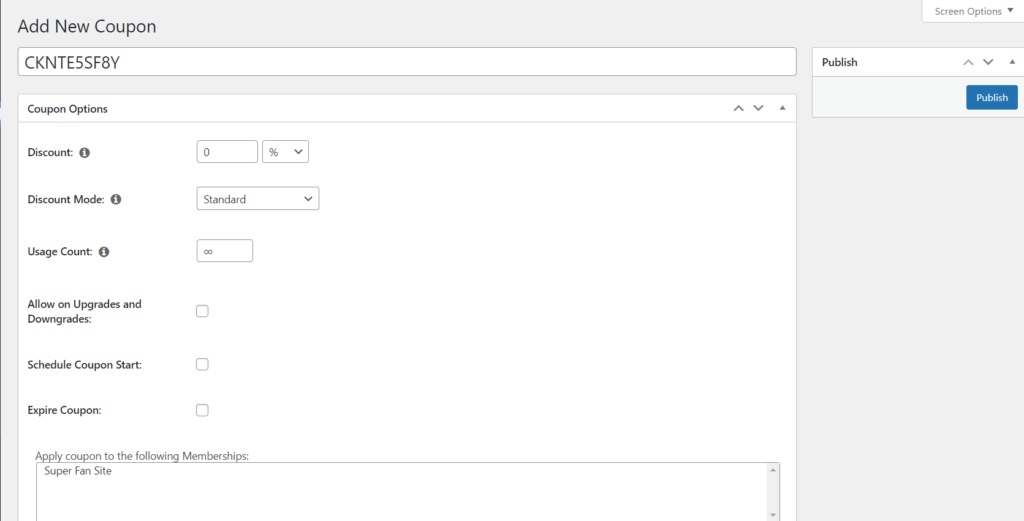 You should consider focusing on what attracts fans to your content in the first place. For example, if you're a musician, you can advertise that signing up to your site will give access to unreleased songs and original material.
Add More Features
Once your site is established, you can take advantage of MemberPress' many amazing integrations to add new features. Consider business-boosting things like:
Conclusion
Connecting with your fans is one of the best ways to keep them loyal and invested in your work. Whether you create music or art, or you inspire people to change their lives, targeting content to your fans can be incredibly valuable.
In this guide, we explained how to start a MemberPress site for fans following the Patreon membership model in just 6 steps:
Install the MemberPress plugin.
Design your membership plans.
Change access settings for your membership plans.
Create a sign-up link.
Create a login link for your fansite.
Promote your fansite.
How will you connect with your fans via your new fan subscription site? Let us know in the comments section below!
If you liked this article, be sure to subscribe to the MemberPress blog!