If you haven't considered rolling out an affiliate program for your membership site, you should.
Affiliate programs can bring your products significantly more attention and sales than many other forms of marketing.
If done correctly they can enable you to build relationships with bloggers, site owners, and others to help spread the word about your membership site and increase your revenue by as much as 30%.
Unlike most other WordPress membership plugins, MemberPress works out of the box with its own awesome affiliate program plugin, Easy Affiliate.
Why is this significant?
Because, even if you don't plan on launching an affiliate program with your membership site immediately, with Easy Affiliate in your back pocket, you can start one out without the headache whenever you want.
In addition to this, you'll be able to do more with your affiliate program than you would using any other membership plugin.
It's true that Easy Affiliate works with several different payment solutions and membership systems (including some of our competitors).
But we have a more thorough and in-depth integration between Easy Affiliate and MemberPress – an integration that allows us to do things that other systems can't.
The Basics
Of course, any affiliate program worth its salt needs to manage affiliates (including their signup process), get affiliates their links and banners and, most importantly, track sales and commissions.
When you install Easy Affiliate alongside MemberPress, these features and more begin to work without any complicated integration processes. It's insanely easy.
Your Affiliate Program on Auto-Pilot
So, in addition to these basic features, when you use Easy Affiliate with MemberPress your affiliate commissions will stay in sync with whatever happens to these transactions in MemberPress. That includes refunds and cancellations.
For example, say Sally referred Bob to your membership site. As soon as a transaction completes in MemberPress for Bob's new membership, Easy Affiliate will automatically calculate and record the correct commission for the sale.
But now Bob needs a refund, so you issue a refund from MemberPress or from your gateway. Easy Affiliate will automatically re-calculate and record the correct commission for Sally, effectively backing out the commission she made initially.
This automated process alone will save you money, time, and trouble. That's because, unlike with other membership plugins and affiliate software, you won't ever have to remember to manually back out commissions.
Commission Groups
The Commission Groups feature works exclusively with Easy Affiliate's MemberPress integration. It helps membership site owners incentivize affiliates based on membership level.
Commission Groups enable you to allow your members to become eligible for more commissions depending on what membership products they're active on.
For example, say you have three products: Bronze, Silver, and Gold. You set a default commission of 10% to be paid out on each sale, but then you add a custom commission group to Bronze for 20%, Silver for 30%, and Gold for 40%.
Now, say Sally (our affiliate from the example above) is an affiliate but is also a Silver member of your membership site. And Jay is an affiliate who hasn't joined your membership site yet. He has a friend, Andrea.
In this scenario, if Jay refers Andrea and she signs up for a membership, Jay will receive a 10% commission when her transaction completes.
However, say Sally refers Bob and he signs up for a membership. Sally will receive a 30% commission when his transaction completes, because she's part of your Silver product's commission group.
You can see from this example that using MemberPress commission groups can help you to not only incentivize people to upgrade. It can also cultivate higher quality affiliates – people who actually use your membership site and can inspire others to join.
Because of the tight integration and advanced features available between MemberPress and Easy Affiliate, you'll save yourself a lot of headaches.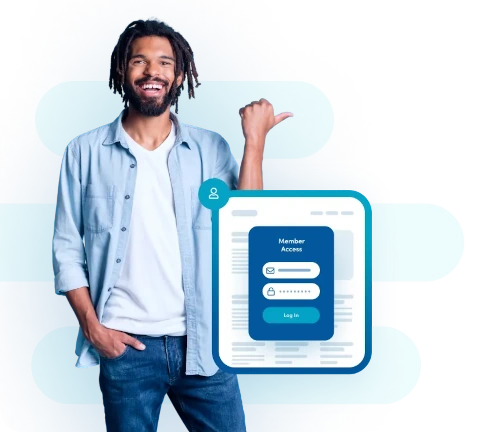 Ready to Start Your Online Business?
Start getting paid for the content you create.
Get MemberPress Now
See All Features
And you'll be able to do some really cool things when it comes to your membership site's affiliate program – things that can't be done with other membership plugins and affiliate program software.
Sound interesting? Learn more about Easy Affiliate!
If you liked this post, make sure you subscribe to the MemberPress blog!