People are taking a growing interest in self-care. The popularity of this trend has sky-rocketed during the COVID-19 pandemic, and it isn't showing any signs of slowing down.
If you're a wellness professional, you may be wondering how you can jump in and start helping people with their lifestyle choices and earn a decent living doing what you love.
Fortunately, the digital world offers plenty of opportunities. Any creator can easily start a life coaching business by monetizing a WordPress site with MemberPress.
Your life coaching website will enable you to offer different wellness services and make a passive income through recurring subscription fees.
In this post, we'll discuss why you might want to start a membership site for life coaching services. We'll then show you how to create one in 4 simple steps with MemberPress. Let's get started!
Why You Might Want to Set Up a Membership Site for Life Coaching Services
Life coaching is a fast-growing industry, with the number of coach practitioners worldwide growing by 33% from 2015 to 2019. People from all kinds of professional backgrounds are seeking advice for personal growth and lifestyle improvement.
This is good news for trained coaches. However, it also means that the competition is fierce. Therefore, your professional services will need to stand out from the crowd.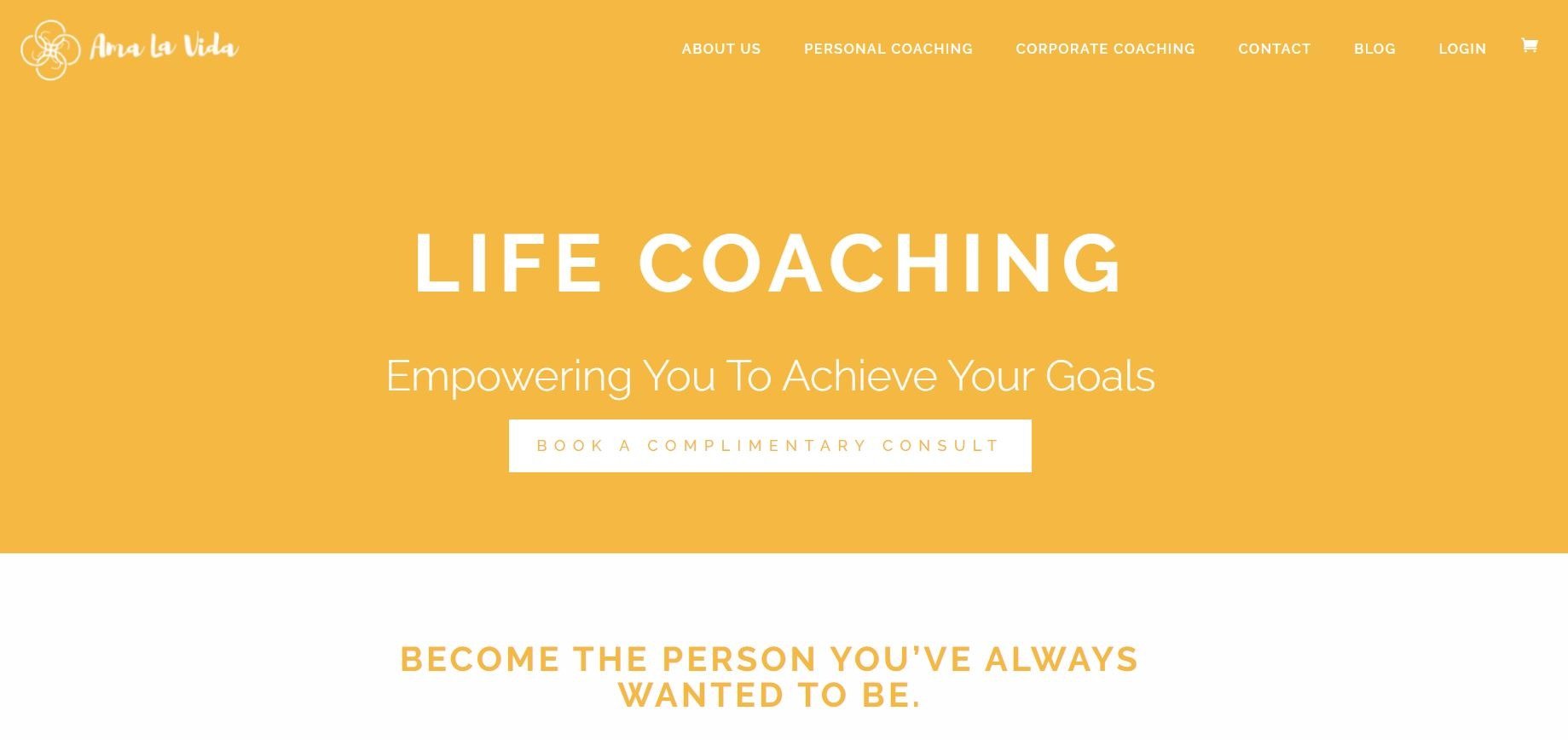 With many people now working and studying online, setting up a membership site can be an effective way to reach your target audience and build your brand. For instance, you can host online coaching programs or offer a subscription service to your valuable content.
A membership site will enable you to help individuals develop their personal skills and improve their lifestyles. However, it can also turn into a lucrative business. You can offer different types of memberships to attract people with different needs.
For example, you can have an affordable coaching plan for students and a more expensive membership designed for professionals and entrepreneurs.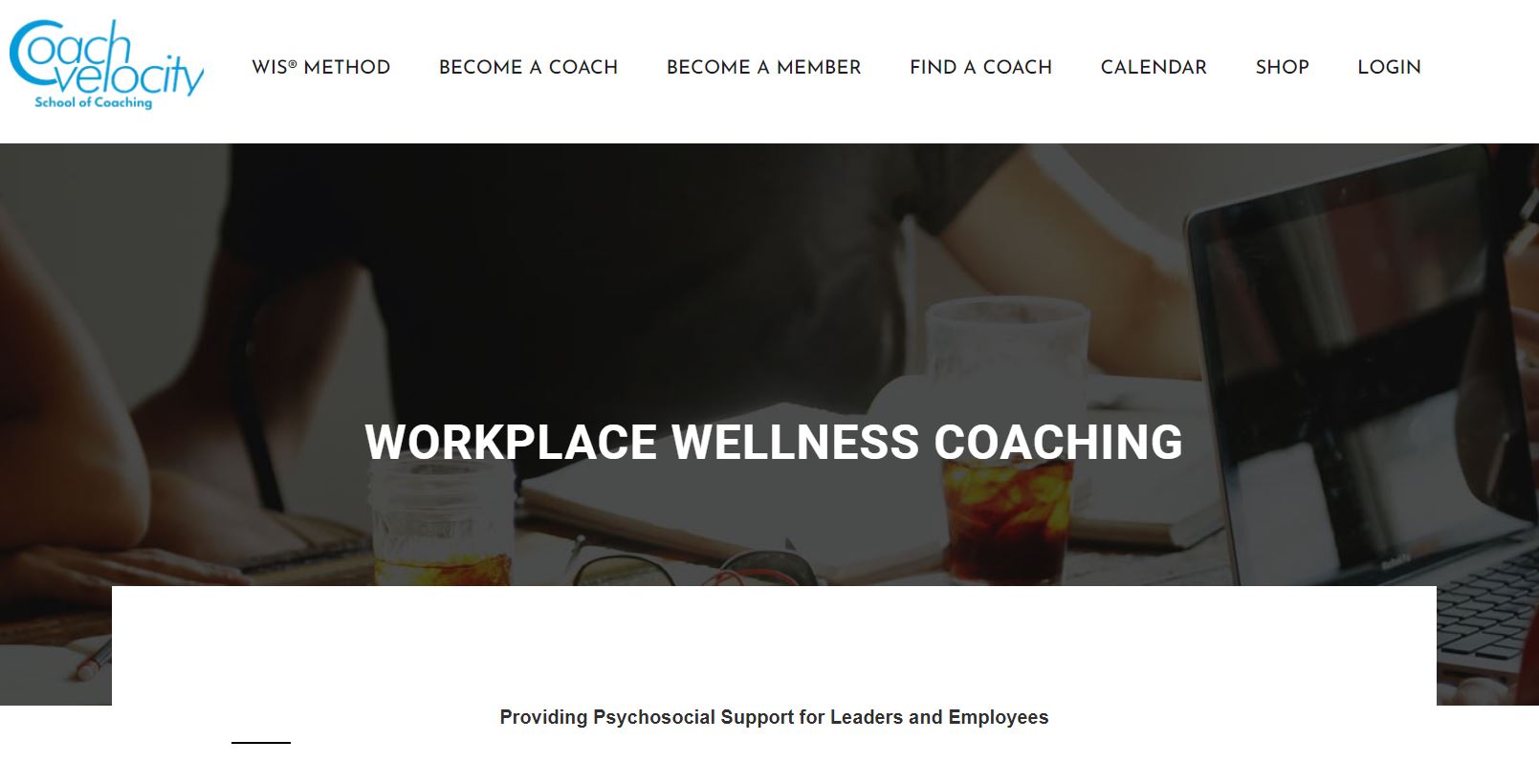 Fortunately, our MemberPress plugin makes it easy to set up different membership tiers. Once you put together your life coaching material, you can allow paid access to your online content and start earning money from your site.
MemberPress Life Coaching Site Example
For inspiration, you should definitely check out the MemberPress-based website Life Advice That Doesn't Suck. (Gotta love the name!)


Through the site, New York Times bestselling author Mark Manson uses MemberPress to manage his membership audience of over 15 million people. His award-winning life coaching site features exclusive articles, ebooks, videos, and courses.
Now we'll show you how to create your own!
How to Start a MemberPress Site for Life Coaching (In 4 Steps)
For this tutorial, you'll need to have a WordPress site. WordPress is a popular content management system (CMS) that enables you to add a wide range of features and tools to your website, including our MemberPress plugin.
You'll also want to pick out a theme for your site. Fortunately, there are thousands of awesome themes designed just for life coaching sites.
Now, let's look at how you can set up a membership site in just 4 easy steps.
Step 1: Install MemberPress on Your WordPress Website
First, you'll need to sign up for an account with MemberPress. We offer three paid plans, so you can choose the one that works best for you.
Once you've purchased a plan, log in to your MemberPress account and visit the Downloads section. Then, click on Download MemberPress to access the plugin's .zip file: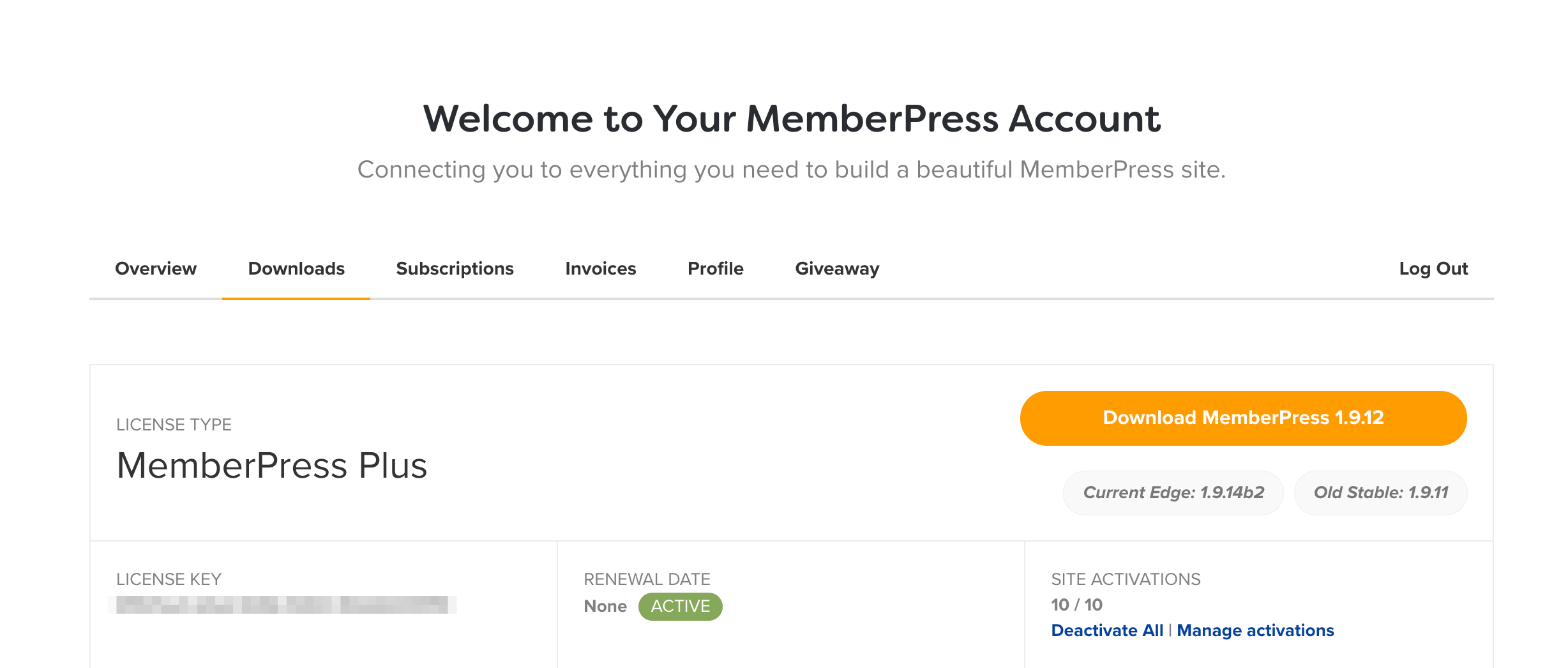 Next, head to your WordPress dashboard and navigate to Plugins > Add New > Upload Plugin:

Go to Choose File and select the .zip file you've just downloaded. Then click on Install Now. Once it's installed, you can click on Activate Plugin.
You'll also need to enter your license key. You can copy this from your MemberPress account. Then navigate to MemberPress > Settings in your WordPress dashboard and paste the code in the appropriate field: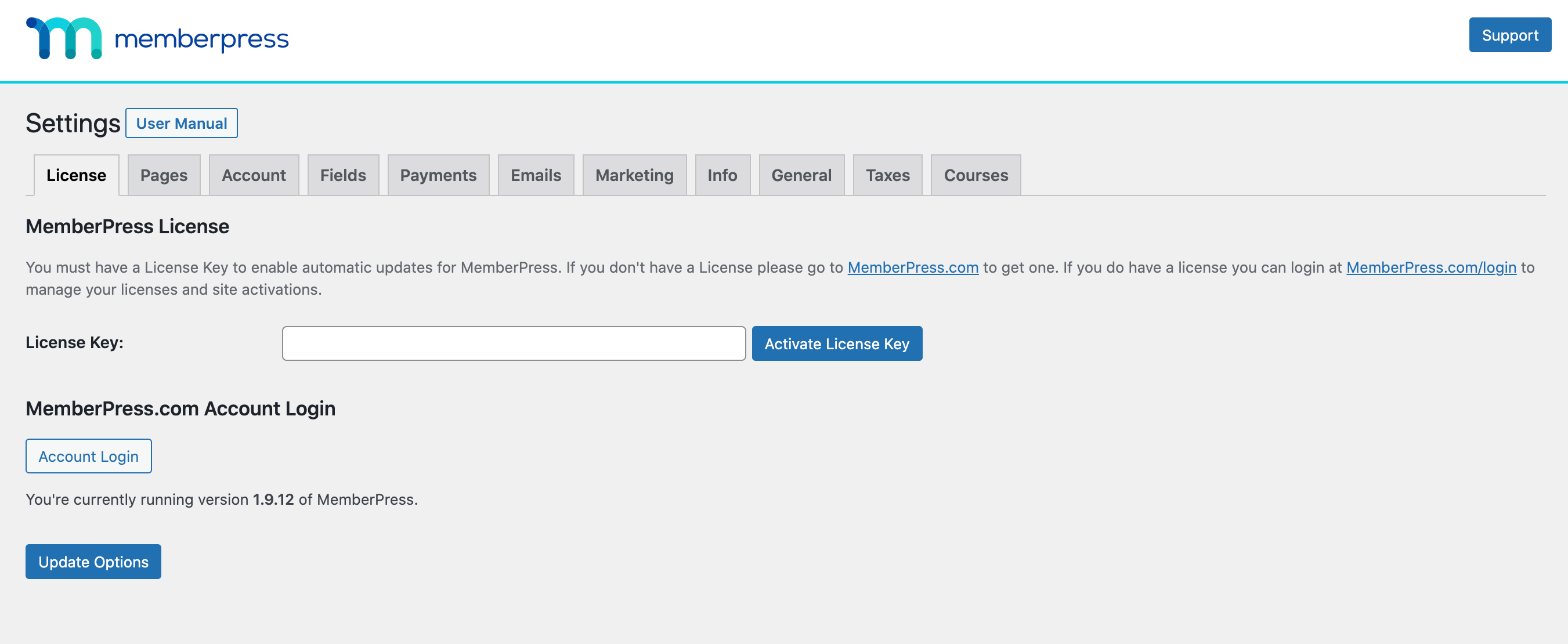 Finally, click on Activate License Key. That's it – MemberPress is now fully activated on your WordPress site. Before moving on to the next step in this tutorial, you may want to configure the plugin's general settings.
Step 2: Create Your First Membership Plan
It's time to create your first life coaching membership.
To start, go to MemberPress > Memberships > Add New. Here, you can enter a name and description for your membership: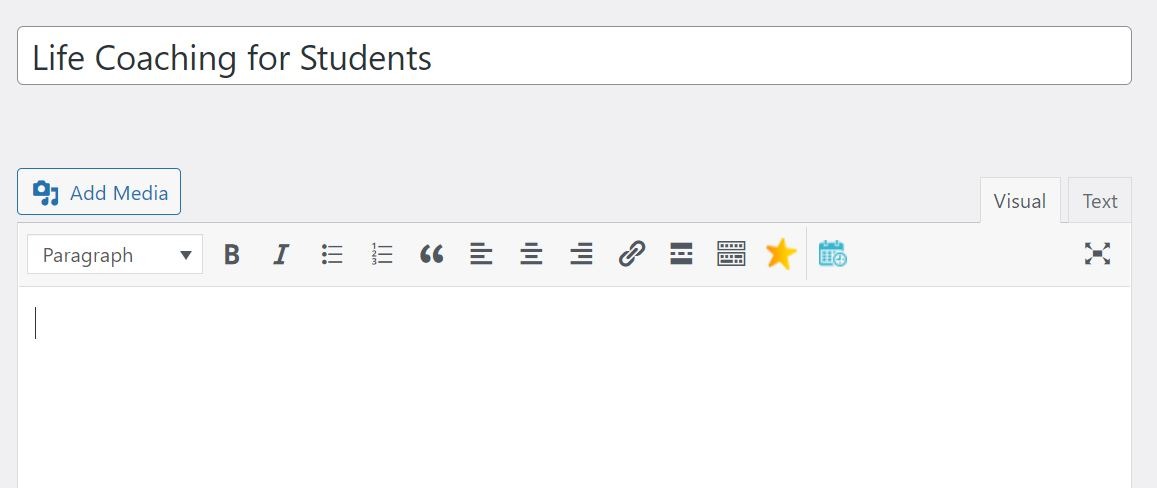 This information will be visible to your site visitors. Therefore, we recommend using this space to highlight your selling points and show readers how they could benefit from your life coaching services.
If you navigate to Membership Terms on the same page, you can set the fee and payment methods for your plan: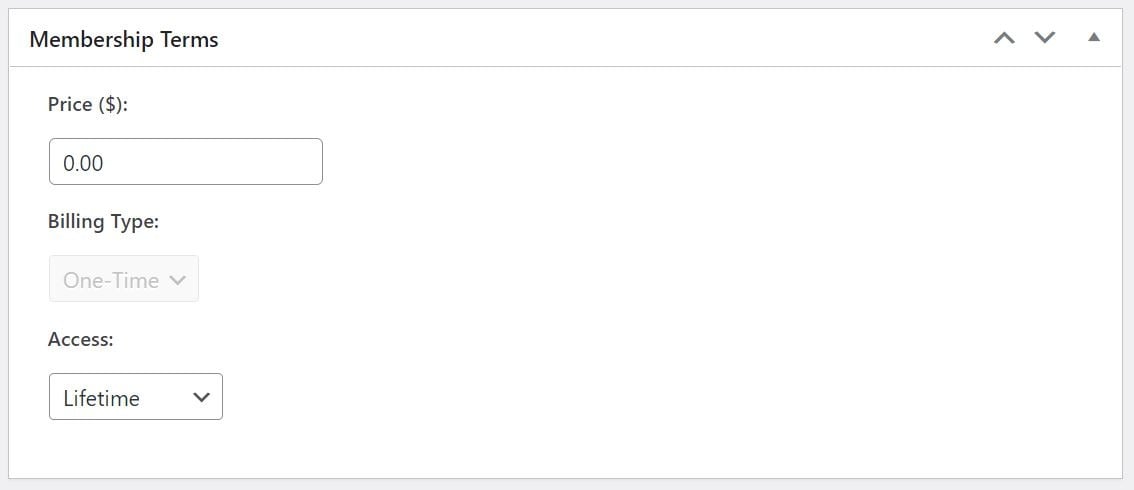 The Billing Type option enables you to choose between one-time payments or recurring subscriptions. If you go for the former option, you can give members lifetime access or define an expiration date for their memberships.
If you set the billing type to Recurring, you can specify an interval for subscription renewals (e.g., weekly or monthly). You can also add a trial period.
If you scroll down to Membership Options, you can configure more advanced settings for your plan. For instance, you might want to send an automatic welcome message to new customers or restrict access to your membership page: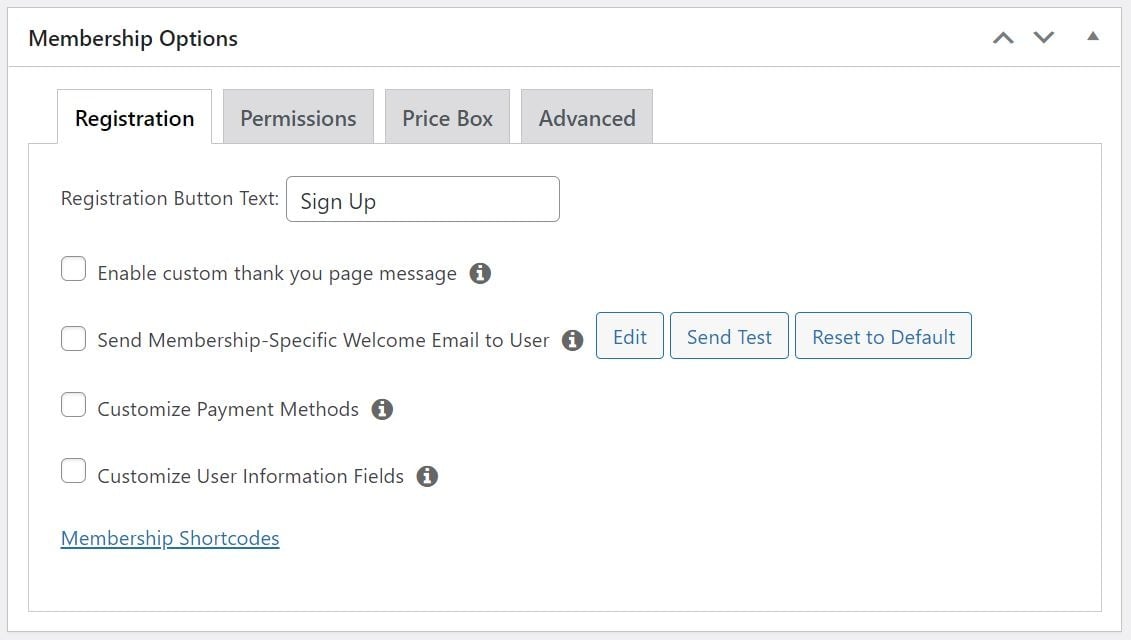 Once you're happy with your settings, click on Publish. If you want to create another membership plan, just repeat this process.
Step 3: Set Up Access Rules for Your Life Coaching Content
Next, you have to control access to your membership content. For instance, people in different life coaching programs will need different materials.
To get started, head to MemberPress > Rules > Add New and locate the Content & Access section on your page: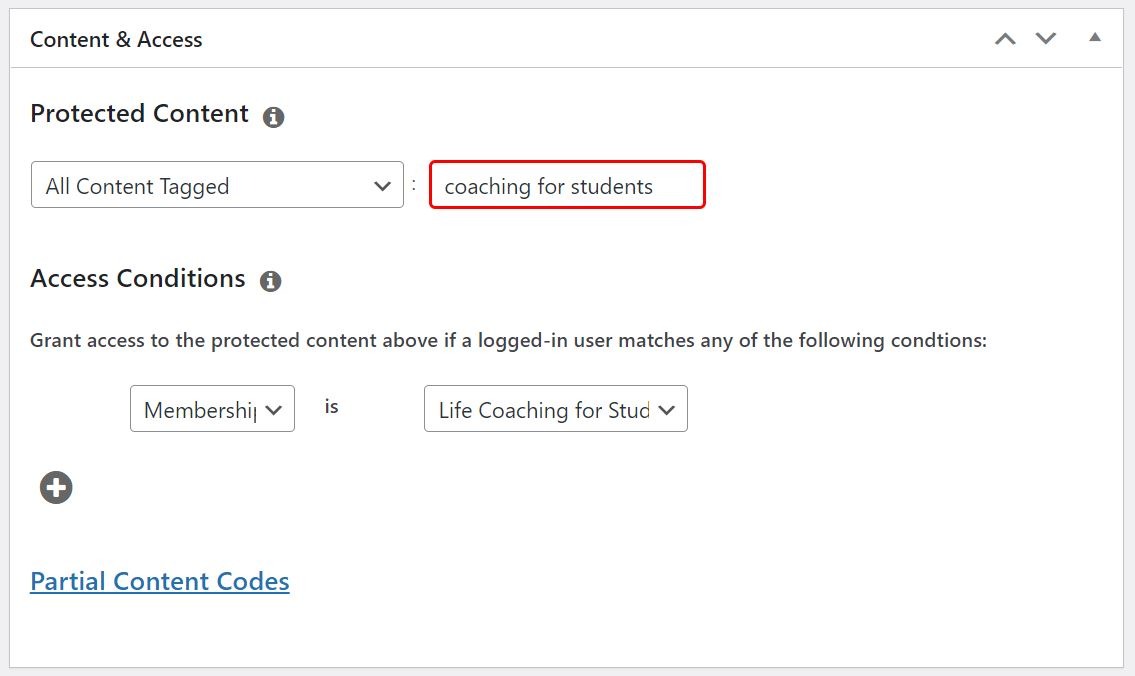 Use the drop-down menu under Protected Content to choose the type of material you want to make inaccessible to non-members. For instance, you can select content according to the category, tag, or post type, among other options.
You'll then need to determine who can access the content you've just selected. For example, you may establish a rule that only members who purchase the "Life Coaching for Students" membership can access content with the tag "coaching for students".
When you're ready, click Save Rule. You can return to this page at any time to update the content restrictions for your memberships.
Step 4: Add Your Registration Link and Login Page
Next, you'll need to add your membership registration page to your site menu.
Start by navigating to Appearance > Menus and clicking on Manage with Live Preview.
Then select Menus > All Pages > Add Items. Navigate to Memberships, open the drop-down menu, and choose your membership plan: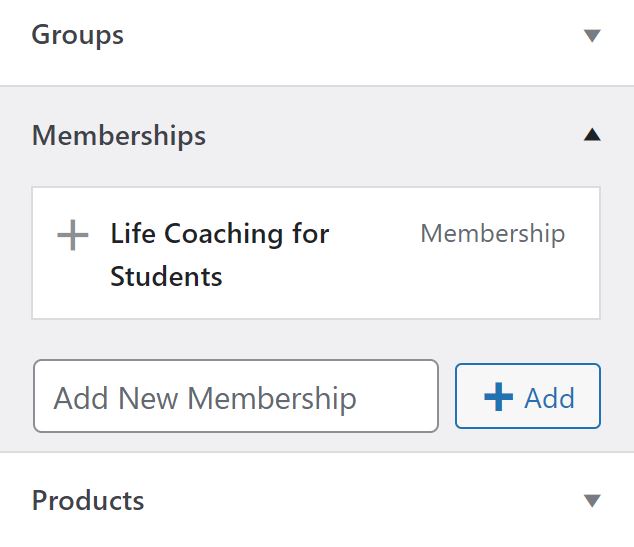 Then click on Publish to save the changes. Now, visitors can easily find your membership and register.
The final step is to add a login page for your members. To do this, navigate to MemberPress > Settings > Pages. Then, click on the drop-down menu next to MemberPress Login Page, and select Auto Create New Page:
To customize your login page, click on the accompanying Edit button and adjust the settings. Once you're done, choose Update Options to save your work.
You now know how to start an online coaching business in 4 steps!
Bonus Tip – Offer Zoom Coaching Sessions
MemberPress integrates seamlessly with the online scheduling platform Simply Schedule Appointments.
Through this platform, you can offer Zoom coaching sessions to members easily. To learn how to incorporate this valuable feature in your life coaching membership site, check out this post.
Conclusion
More and more people are taking an interest in their personal wellbeing, which means there's never been a better time to offer life coaching programs.
Setting up a membership site can help individuals lead healthier lives and enable you to earn a passive income from recurring subscription fees.
In this post, we showed you how to set up a membership site in just 4 steps:
Install MemberPress on your WordPress site.
Create your first membership plan.
Set up access rules for your life coaching content.
Add your registration link and login page.
Do you have any questions about how to start an online coaching business using MemberPress? Let us know in the comments section below!
If you liked this article, be sure to subscribe to the MemberPress blog!