As an online coach or instructor, students come to you to learn something new. So, it's your job to create high-quality course content that students can engage with and absorb at their own pace.
Self-taught instruction is one of the many benefits of online learning. But students should never feel alone while taking your course. If a student gets stuck on a learning objective or would like additional information, there should be an easy way to get ahold of you.
Sure, you probably have a contact form members can fill out, or you might even have a live chat feature. But let's face it. Sometimes you just need to talk out the problem, not drag the confusion out in a long text thread.
That's where virtual meetings can play a huge role in providing efficient guidance for your online students.
Online meetings can be beneficial to students and instructors alike. Students can schedule a virtual face-to-face meeting for a more personalized learning experience.
As for an instructor or coach, you can set up different meeting types (free or paid) and connect with your students individually or in a group setting.
Not long ago, we recommended Simply Schedule Appointments (SSA) as one of the best appointment scheduling plugins – mostly due to its ease of use and growing list of features. Today, we're here to highlight SSA's recent integration with Zoom Meetings.
This amazing partnership can help take care of your entire scheduling process.
Introducing Simply Schedule Appointments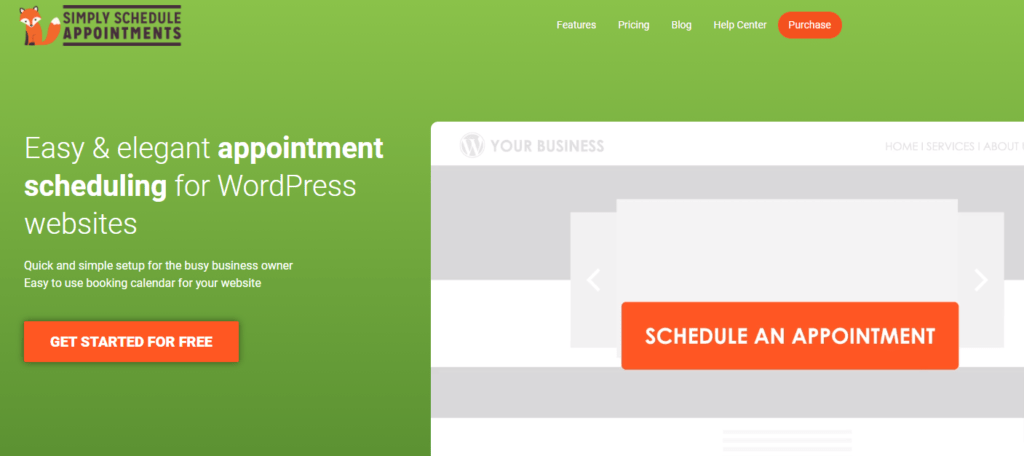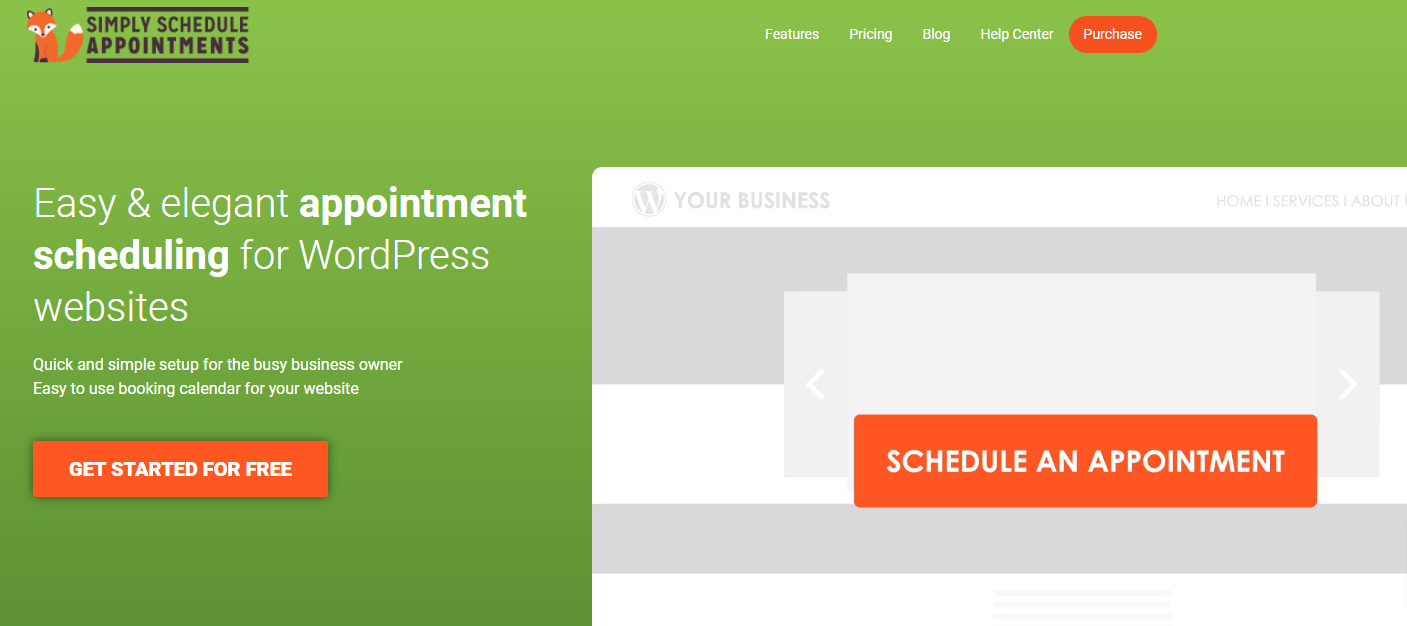 Simply Schedule Appointments is an easy-to-use appointment manager tool for your online business. This WordPress plugin provides an easier way for members to get in contact with you by scheduling a phone call, an online meeting time, booking a coaching session, and more.
With SSA, you'll have your own personal secretary when it comes to scheduling out your weekly meetings. All you need to do is set up your different meeting types…
Phone call
Video call
Individual consultation
Training session
Group workshop, etc.
Then confirm your availability, and post your calendar on your site for members to book appointments.
For a seamless fit into your workday, SSA has several features that can be personalized for your needs, including customizable design elements and automated email and SMS notifications. Plus, SSA integrates with your favorite tools and plugins, such as Elementor, Google Meet, Mailchimp, Formidable Forms, and more.
The Simply Schedule Appointments Zoom integration joins the powerful functions of these well-known platforms into one ultimate meeting scheduling tool. But before we get too ahead of ourselves, let's look at how you can get started with Simply Schedule Appointments on your website. Then we'll introduce Zoom for the final cherry on top!
Get Started with Simply Schedule Appointments
To set up your first meeting, you'll need to install and activate the Simply Schedule Appointments plugin. Once the plugin is completely installed, it will show up as Appointments on your WordPress dashboard, as in the video below:
Next, you'll use the SSA Setup Wizard to customize the basics settings based on your business' website, such as date, time, business name, and contact information.
After confirming your business information, you can officially create your first appointment type. Here, you'll enter meeting specifics, including the name, duration, capacity, availability, scheduling options, and more. See the clip below:
On the final screen, you'll see the full details of your appointment type, including the Booking Info shortcodes. These shortcodes are very important when it comes time to let members book a meeting time. We'll be sure to circle back to these here shortly.
Enable Simply Schedule Appointments' Zoom Integration
After you have your appointment set up, now you'll need to configure an actual video conferencing platform. Simply Schedule Appointments' recent integration with Zoom Meetings simplifies this process down to just a few clicks.
Zoom is one of the most popular video communications services that allows users to join and host virtual video and audio conferencing scenarios such as business meetings, webinars, live chats, screen-sharing, and other collaboration events.
To enable Zoom Meetings within the Simply Schedule Appointments plugin, go to SSA Settings > Zoom. If Zoom is "greyed out", simply click the toggle switch on then click Edit (see the clip below):
On the next screen, click the green Authorize Zoom button. This will take you to the Zoom login page where you can create a new account or log in to an existing Zoom account (see below):
Now that you've successfully paired Zoom with SSA, go back to your Appointment Types page and select which appointment you'd like to make a video meeting (see below):
Under the Web Meetings tab, select Zoom – generate a unique meeting URL. This will display two Zoom Meeting Options:
Private Meeting: Requires the host/admin to accept and allow attendees into the meeting.
Open Meeting: Allows anyone with the link to join a meeting immediately, and can leave freely.
Choose whichever option you want to make available for that meeting. Then click Save (see below):
If you use Google Workspace, this Zoom integration will also allow you to add a unique meeting link to your Google Calendar events and notifications – helping you avoid scheduling overlapping.
Learn more on how Simply Schedule Appointments works with Google Calendar here.
How to Sell Online Coaching Sessions with MemberPress
Now that you have your times and virtual meeting place squared away, you're ready to book appointments with members on your site.
Whether you manage a membership site or run an online course business (or a bit of both), offering online meetings is a great way to interact with your members. Most importantly, when you take the time to meet with your customers on-screen, they're more likely to feel valued and appreciated.
Here are a few examples of how you can schedule video meetings for your online business:
A Welcome Meeting to introduce new members and give them a walkthrough of your site via screen share.
A Q&A Meeting where members can ask questions about your business.
Group Workshops where you and other members can openly share tips and techniques.
One-on-One Sessions for yoga classes, weight lifting, personal training, etc.
A Final Presentation Meeting where students can present course materials.
and more!
As a MemberPress user, you can use the SSA Zoom integration to offer video meetings to your subscribers as an additional contact method or another way to monetize your expertise. All you need to do is provide an easy way for members to book their appointment.
Remember the Booking Info shortcodes we mentioned earlier? Well, it's time to put them to use! Your final step is to embed your shortcode(s) into your WordPress website. There are a couple of ways you can display your booking calendar, which SSA covers in their helpful support doc here.
Here's a quick clip on how you can embed your Booking shortcode using a page builder, such as Elementor:
Ideal places to display your booking calendar include your contact page, the homepage, within an actual course lesson, and any other high-traffic areas your members frequently visit.
Conclusion
Today's technology has made things a little easier for us to all stay connected in times where we've been forced apart. Online business owners, such as instructors and coaches, can also benefit from technological advancements to create a more personalized online experience for their members.
The Simply Schedule Appointments plugin is one of the easiest ways you can truly connect with your customers through virtual meetings. Whether you're a membership site host or an online courses coach/instructor, offering face-to-face video calls can help add an exclusive feel to your online business.
Do you have more questions on how to sell online coaching sessions with the Simply Schedule Appointments Zoom integration? Visit their Help Center to find everything you need from installing SSA to enabling the Zoom integration and more.
If you liked this article, be sure to follow us on Facebook, Twitter, Instagram, and LinkedIn! And don't forget to subscribe in the box below.