Allow users to book consultations and classes from your website, and watch your business grow!
It's no secret that creating a membership website is a fantastic way to build a thriving business around an online community.
With a membership site, you can easily offer and manage access to valuable gated content in return for a regular subscription or one-time fee from your members. Your gated content might include things like online courses, in-depth guides, articles, services, and private forums.
And if you've already got a membership website up and running, you might be thrilled to learn that there's an even easier way to add additional value to your members and drive more revenue to your business…
Enter appointment scheduling.
How does appointment scheduling drive additional revenue for membership sites and online courses?
Appointment scheduling allows you to offer your prospective or current members the ability to view availability and book time with you or your team.
By offering appointment scheduling, you can help nurture website visitors into paying members, or simply offer more value to current members with various forms of paid consultations.
Consider the following…
One-on-one coaching sessions or classes
Allow your members to book a one-on-one session with you to pick your brain, ask unique questions, and access your expertise in real-time.
These sessions can vary in length (typically from 15 minutes to an hour), and you can charge for each session based on your rate. Book multiple sessions per day, or base your sessions on any schedule that works for you.
Group classes and mastermind group sessions
Offer members the ability to sign up for exclusive group sessions, webinars, or classes. These sessions can be run weekly, monthly, or on any schedule you prefer.
You could charge a one-time fee per student (or per seat), much like a virtual conference.
Premium customer support
Set up a VIP membership, and charge a premium subscription fee. Then include premium support as part of this membership.
To give these members access to premium support, just add a unique booking form only accessible to them on your website. From there, they can schedule dedicated customer support calls with your team to address and walk through technical or membership-related issues.
---
These are just a few of the popular use cases where appointment scheduling can drive revenue for membership sites.
A bit of creative brainstorming will reveal that there are virtually limitless ways to adapt appointment scheduling to your online business.
What's the best appointment scheduling plugin for membership websites?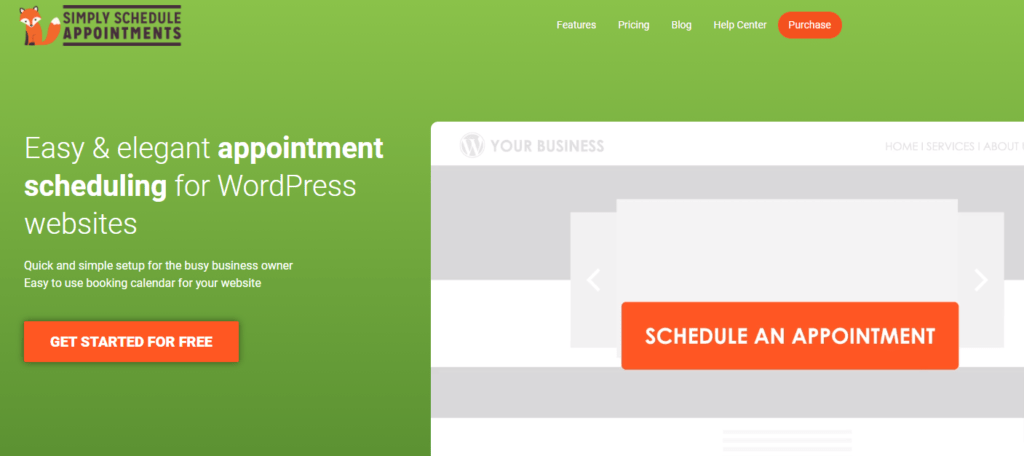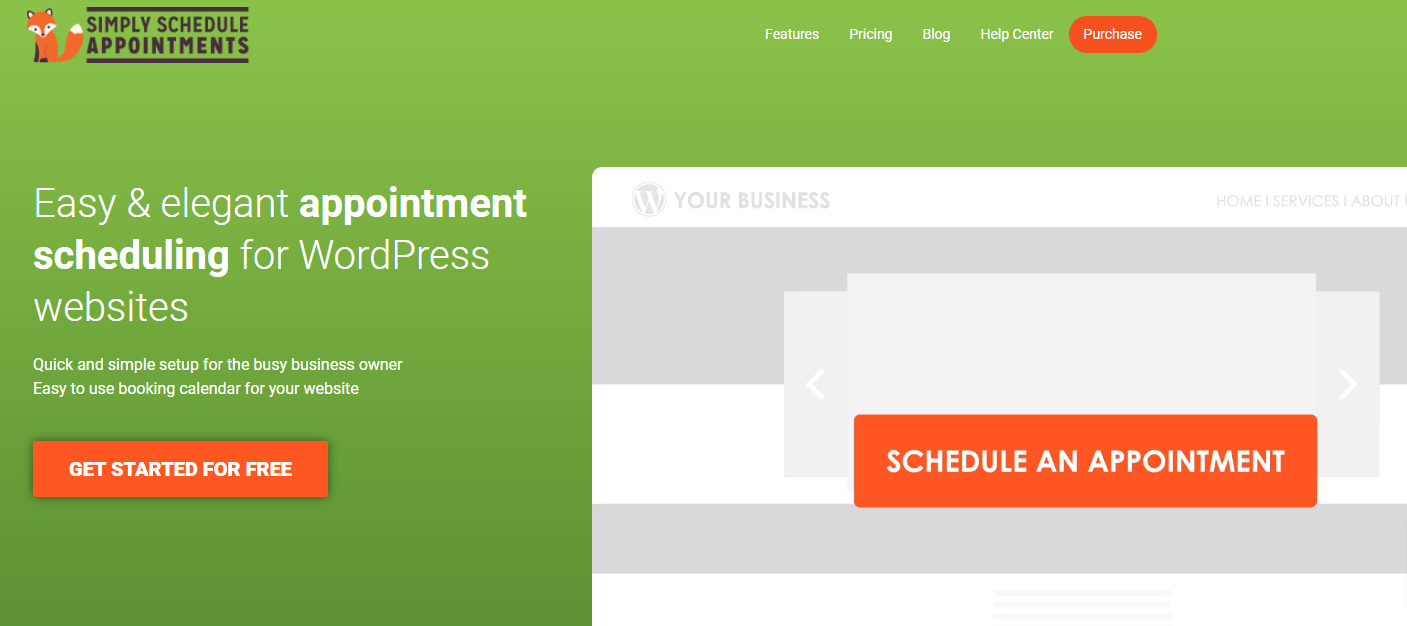 While there are a handful of plugins and tools out there, we'd say Simply Schedule Appointments is one of the best for allowing your members the ability to book time with you or your team.
This is mostly due to its ease of use and growing list of awesome features.
Simply Schedule Appointments offers a free edition that allows you to book unlimited appointments, customize the look of your booking forms to match your website's style, and send customizable confirmation emails.
It integrates with MemberPress, WordPress, and popular page builders like Elementor, Divi, and Beaver Builder, to display upcoming appointments to logged-in users.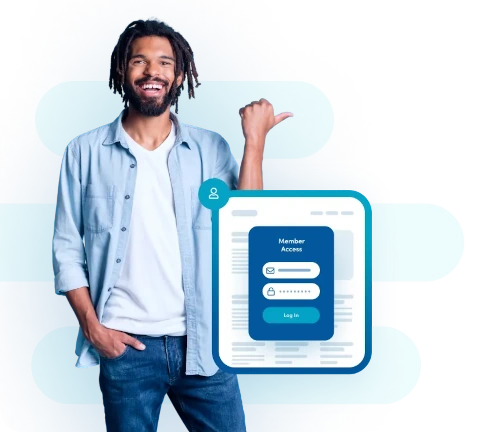 Get MemberPress Today!
Start getting paid for the content you create.
Get MemberPress Now
See All Features
Simply Schedule Appointments also has premium plans. For example, SSA Plus allows you to sync your booking with Google Calendar, add custom fields to collect unique information, and book classes and group events.
Another option, SSA Pro, allows you to accept payments via Stripe or PayPal, send email and SMS reminders, and track goals and conversions.
Note: To easily and directly accept payments for appointments at the time of booking, you'll need to download the Pro edition of Simply Schedule Appointments, which includes their Stripe and PayPal integrations.
Getting started with Simply Schedule Appointments

Step #1: Install Simply Schedule Appointments
From the Simply Schedule Appointments' website, click the Get Started for Free button on the homepage.
Then, click the Add to My WordPress Website button on the next page, fill out your name and details in the floating module, and click Download Now on the confirmation page to receive the plugin file.
Next, install and activate the plugin in your WordPress Admin Dashboard.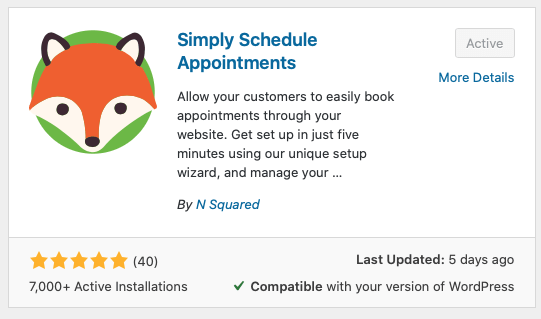 This process should've created a new Appointments tab in the WordPress Dashboard area where you'll manage and set up your new booking calendar.
Step #2: Use the setup wizard to create your first appointment type
Now, using the Setup Wizard, you'll create your first Appointment Type. This represents your booking calendar.
For example, an Appointment Type could represent a Video-Call meeting or a Consultation session.
You'll quickly walk through setting up your booking calendar availability and other general settings, such as your timezone and admin email.
Step #3: Display your appointment scheduling form on your membership website
Last, you'll just need to embed this shortcode or module directly into your page or post using a text block.
Use [ssa_booking] to list out your new booking calendar.
There's a couple of other ways you could embed the code, depending on whether you're using a page builder like Elementor, Divi, or Beaver Builder. These all involve simply dragging and dropping the appropriate Schedule an Appointment widget directly into the page.
And, that's it! You're ready to start taking appointments.
Final Thoughts
Using a plugin like Simply Schedule Appointments to offer paid consultations, sessions, classes, and tiered customer support will help add a new revenue stream to your membership website – in minutes.
As a reminder, Simply Schedule Appointments has a free plan you can download directly from your WordPress plugin directory.
However, if you're looking for more advanced features and the ability to integrate with Stripe and PayPal to accept payments, we'd suggest trying out SSA Pro.
This version costs $199 per year and includes a 30-day money-back guarantee if you decide it's not for you (but we don't think you will!).
If you liked this article, be sure to subscribe to our newsletter in the box up to your right!