More and more people are consuming beauty content online. With the rise of beauty-related material on YouTube and Instagram, it's clear that fashion, makeup, and other glamorous topics are in demand.
So you might be wondering how you can get involved in this fast-growing industry.
Starting a beauty advice membership site can be a great way to break into this profitable niche. You can share your beauty expertise while also making a passive income. The MemberPress plugin makes it simple.
In this post, we'll show you how to start a beauty business online with MemberPress in 5 steps. We'll also discuss the benefits of running a beauty advice membership site. Let's get started!
Why You Should Consider Starting an Online Beauty Advice Membership Site
A membership site is any website that offers protected content. To see that exclusive information, visitors are typically required to register or pay a subscription fee (or both).
There are membership sites for many different types of content, from cooking recipes to building a business.
If you want to share beauty advice online, the membership model is a highly effective option. Style Yourself Chic is a great example of this in action:
This membership site offers women advice on how to create their personal styles. It provides classes and individual coaching opportunities that can help readers reinvigorate their wardrobes.
According to Forbes, the beauty industry is currently worth $532 billion. This means that now is a great time to earn a passive income from a beauty membership site.
By gaining new subscribers, using affiliate links, and making use of tiered pricing, you can maximize your membership revenue.
Additionally, when you create a beauty membership site, you have the opportunity to make a real impact on people's lives. By offering personal, one-on-one tips, you can help your subscribers feel more confident and more effectively achieve their goals.
Whether you decide to teach beginner makeup techniques, voice your opinions about fashion trends, or recommend the best skin care products, you can create a beauty community that your subscribers value.
How to Start a Beauty Business Online (In 5 Steps)
For this tutorial, you'll want to start with a basic WordPress website. Fortunately, that's super easy to do. Check out this link to get started. From there, you'll want to pick a WordPress theme for your site.
One of the best things about WordPress is that there are literally hundreds of thousands of themes out there to choose from (and many are free!). Plus lots of these themes are designed especially for online beauty businesses.
Once you've got your basic site and theme out of the way, you're ready to create your online beauty membership site business. So here we go!
Step 1: Design Your Beauty Advice Content
Before you can build your membership site, it's important to generate some of the content you'll provide.
First, decide on your niche and think about what material you can offer to potential subscribers. If you're not sure where to start, consider looking at existing examples such as the Professional Beauty Association:
You'll want to have a general idea about what type of content will perform well and what might interest your consumers. With that being said, it's also important to make sure your material is original and unique to your platform.
You should always aim to provide genuine value to your audience. The good news is that the beauty industry offers endless opportunities.
For example, you can provide step-by-step courses with written material and instructional videos. With MemberPress, you can also…
Upload resources such as visual instructions
Provide access to video seminars on beauty topics
Create video tutorials that show viewers how to apply makeup in a step-by-step process
Run private consultation calls.. and more
It would also be a great idea to set up members-only forums for discussions and networking.
With so much potential material, you'll want to stay as organized as possible. One great way to do this is by using a content calendar:
A content calendar can help you visualize your membership site over the long term. It can also help you publish content consistently, so you'll never leave your subscribers hanging.
You can create one yourself with a tool such as Google Calendar, or by using a content calendar plugin like Strive.
Step 2: Install and Activate MemberPress
The next step is to install and activate MemberPress. Our all-in-one solution offers one of the easiest ways to create a membership site that is optimized for WordPress.
To do this, first choose a MemberPress plan and sign up for an account: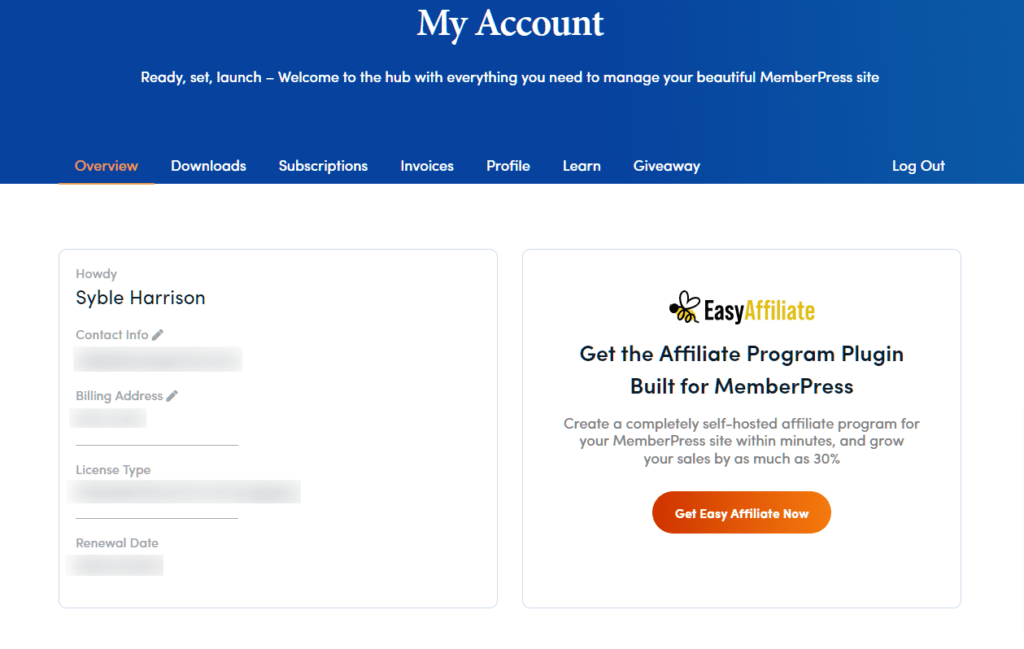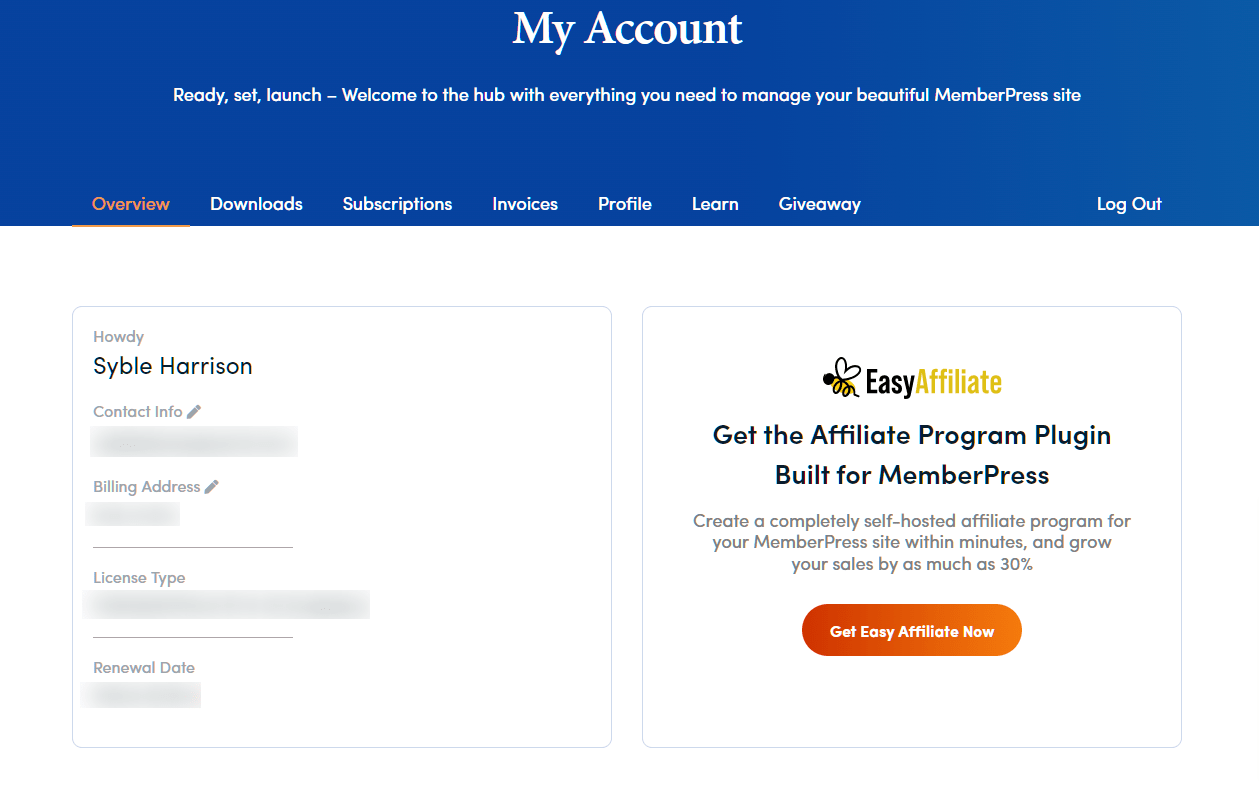 Then you'll be able to download your plan's files and license key. Navigate to your WordPress dashboard, and click on Plugins. Go to Add New > Upload Plugin > Choose file:
Then move your downloaded MemberPress files into WordPress. To activate the MemberPress plugin, click on Install Now, and then Activate. Don't forget to activate your license key as well, and configure your MemberPress settings.
Step 3: Set Up Your Beauty Advice Membership Plans
Now it's time to add some plans to your membership site. To do this you'll need to go to MemberPress > MemberPress Plans > Memberships > Add New. Then give the plan a title, such as "beauty advice membership":
This is also where you'll want to customize your membership settings. For example, you can set a price and subscription term, and create a custom billing interval under the pricing section.
Additionally, in the membership's description, you may want to list your site's main benefits. This is what potential subscribers will see on the front end, so you would be wise to advertise what makes your beauty membership site unique.
On this screen, you can set up the advanced membership options as well. This includes creating a price box, registration button, and permissions determining who can purchase the membership.
If you want to create multiple plans with tiered prices, you'll just repeat this step for each plan.
Step 4: Configure Your Membership Rules
At this point, you'll want to decide which members can access what content. You can do this by going to MemberPress > Rules > Add New. Then scroll down until you reach Protected Content:
Here, you can restrict certain content based on its category. This means your users will have access to specific pages based on the membership levels they subscribe to.
You'll need to set the Access Conditions for each of your membership plans. When you're finished customizing these settings, click on Save Rule.
Step 5: Add Your Registration Link and Login Page
To allow users to register for your memberships, you'll also need to set up a menu that contains a registration link. You can do this by heading to Appearance > Menu > Manage with Live Preview. Then click on Menus > All Pages > Add Items:
Select the plus icon (+) next to your membership name, and then click on Publish. This will add your registration link under Memberships on your WordPress site.
Finally, you'll want to add a login page that existing members can use to access your site. Go to MemberPress > Settings > Pages. Find MemberPress Login Page*. Then, in the drop-down menu, click on Auto Create New Page: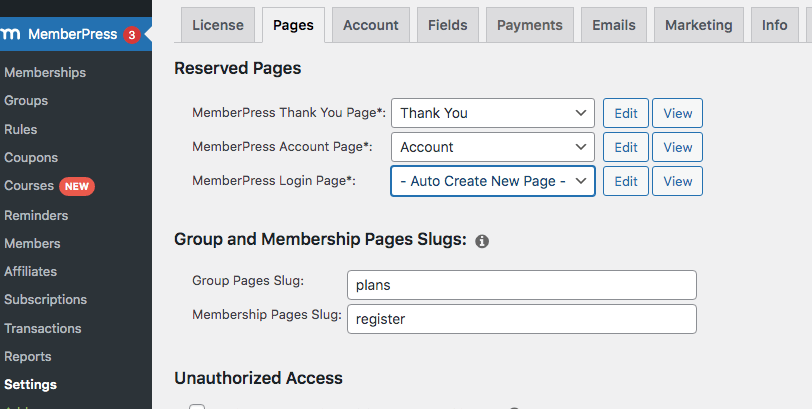 Using the Edit button, customize this page and adjust the settings as needed. When you're done, click on Update Options. Now you've successfully created your first membership site for beauty advice!
Conclusion
Currently, there's a high demand for online beauty content. Therefore, if you love discussing trends and giving beginner-friendly guidance, you may want to start a beauty advice membership site.
By doing this, you can make a profit while educating consumers about one of your favorite topics.
Let's recap the 5 steps to creating a beauty advice membership site:
Design your beauty advice content.
Install and activate the MemberPress plugin.
Set up your beauty advice membership plans.
Configure your membership rules.
Add your membership site's registration link and login page.
Do you have any questions about how to start a beauty business online with MemberPress? Let us know in the comments section below!
If you liked this article, be sure to subscribe to the MemberPress blog!