If you're a writer, you probably spend quite a bit of time marketing your services online. Once you land a client, it's often difficult to predict how long the job will last or how much work they'll require from you.
One way to attract and hold on to regular clients is through a membership site. Structuring your business this way can make it easier to manage your schedule, organize your clients' information, and gauge your cash flow.
In this post, we'll share why a membership site can be a great option for writers. Then we'll show you how to sell your writing online with a MemberPress site in 4 steps. Let's get started!
Why a Membership Site is a Great Idea for Writers
Structuring your online writing business as a membership site can prove to be quite beneficial. First, as users sign up, they'll be added to an organized database of clients. This should make it easier for you to track which customers are active, and reach out to those who've let their memberships lapse.
Also, you'll have greater visibility as to how much work is on the horizon. Writing clients come and go, so when you see fewer active members than you'd like, it's probably time to start pitching.
Finally, depending on how you structure your pricing, you can potentially get paid upfront. This can result in more time spent writing, and less time chasing down overdue payments.
Example MemberPress Writing Services Website: copyblogger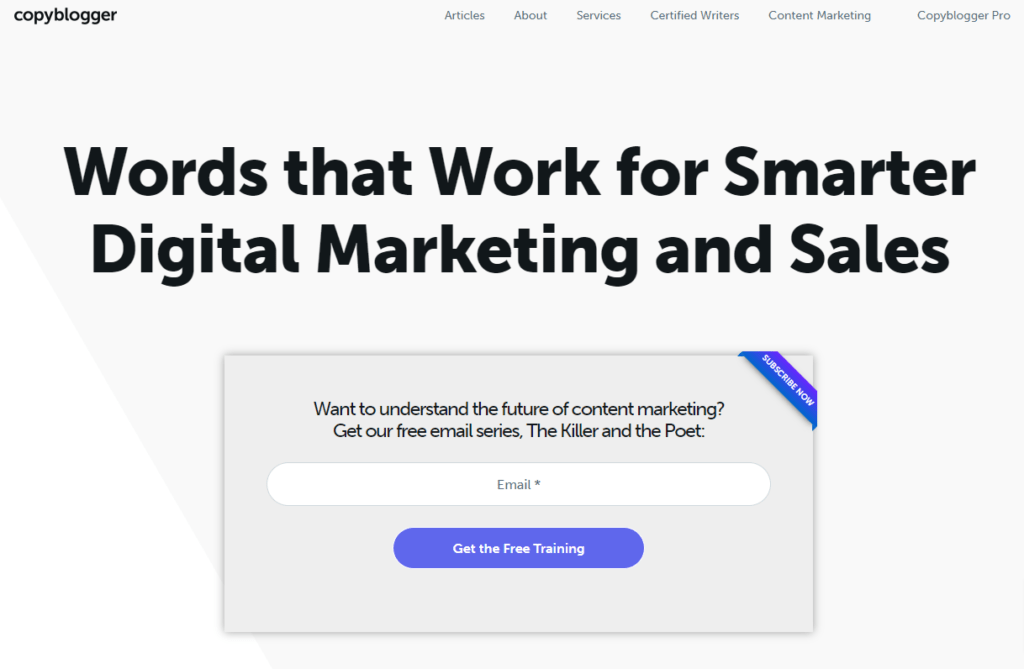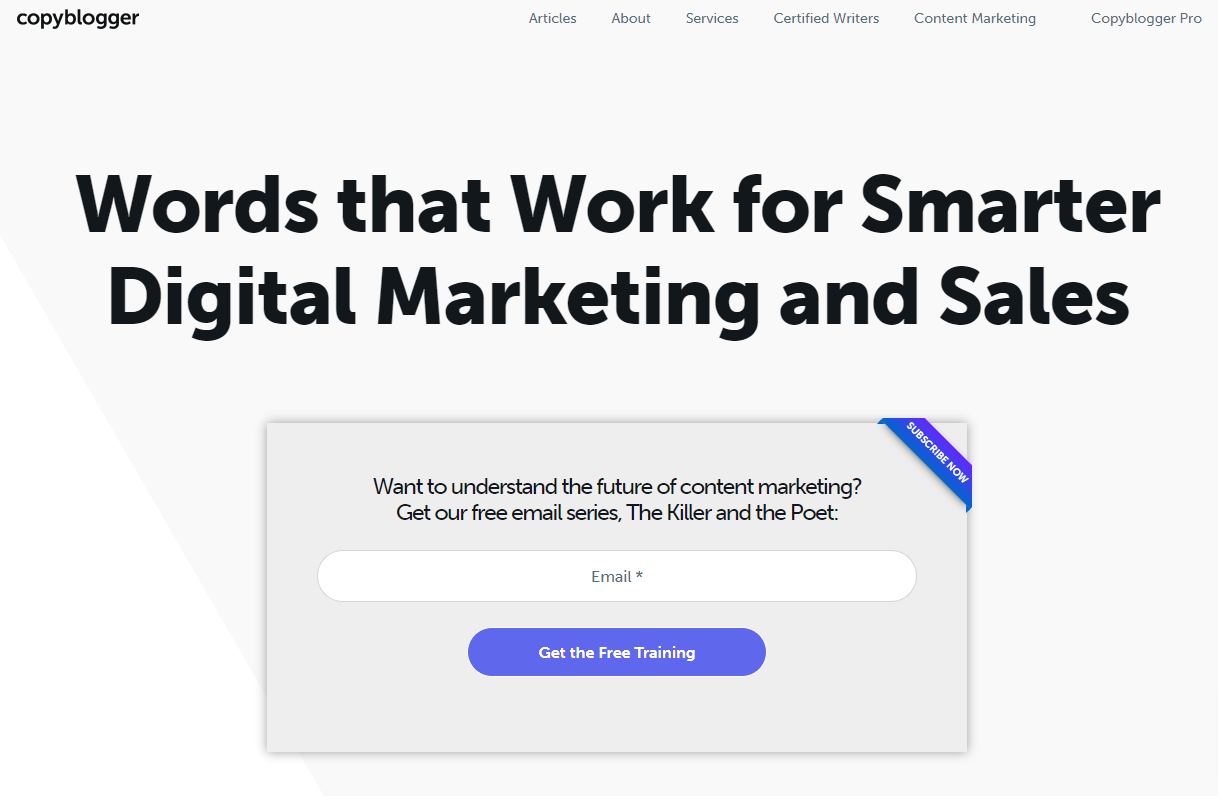 Online copywriting service copyblogger has published well over 3,000 articles and countless other pieces of content. This content has been helping businesses improve their online rankings and increase daily views for the past 15 years.
Copyblogger uses the MemberPress platform to manage its customized copywriting service plans.
Pricing Structure Flexibility
With a writing services membership site like copyblogger, you can set your membership levels based on things like words per month. With this type of structure, you're appealing to a wide range of potential clients – from small businesses to larger-scale organizations.
Additionally, you can offer a free trial membership level that users can easily upgrade. This is a great option for customers who aren't ready to commit and would like to try before they buy.
By using a free trial, you're holding on to a larger potential client base, and you can maintain communication with them through things like monthly newsletters and blog posts.
How to Sell Your Writing Online with a MemberPress Site (In 4 Steps)
Before you can get started, you'll need to have a WordPress site up and running. Don't worry about making it fancy. You'll just need the basics, which this walkthrough will help you with.
You'll also need to pick out a theme for your WordPress site. The good news is, there are lots of options to choose from. Take a look at this article to get you started.
Once your WordPress site is all set, you're ready to start a membership site to sell your writing services in four steps.
Step 1: Choose a Membership Plugin
The easiest way to turn an existing WordPress site into an online business is by using a plugin. Our MemberPress plugin is an excellent option, as it's easy to set up and gives you a lot of flexibility when it comes to designing your business.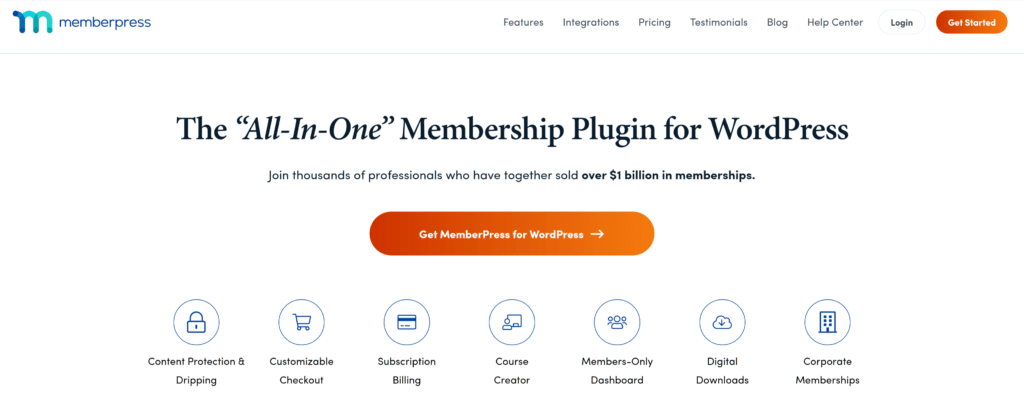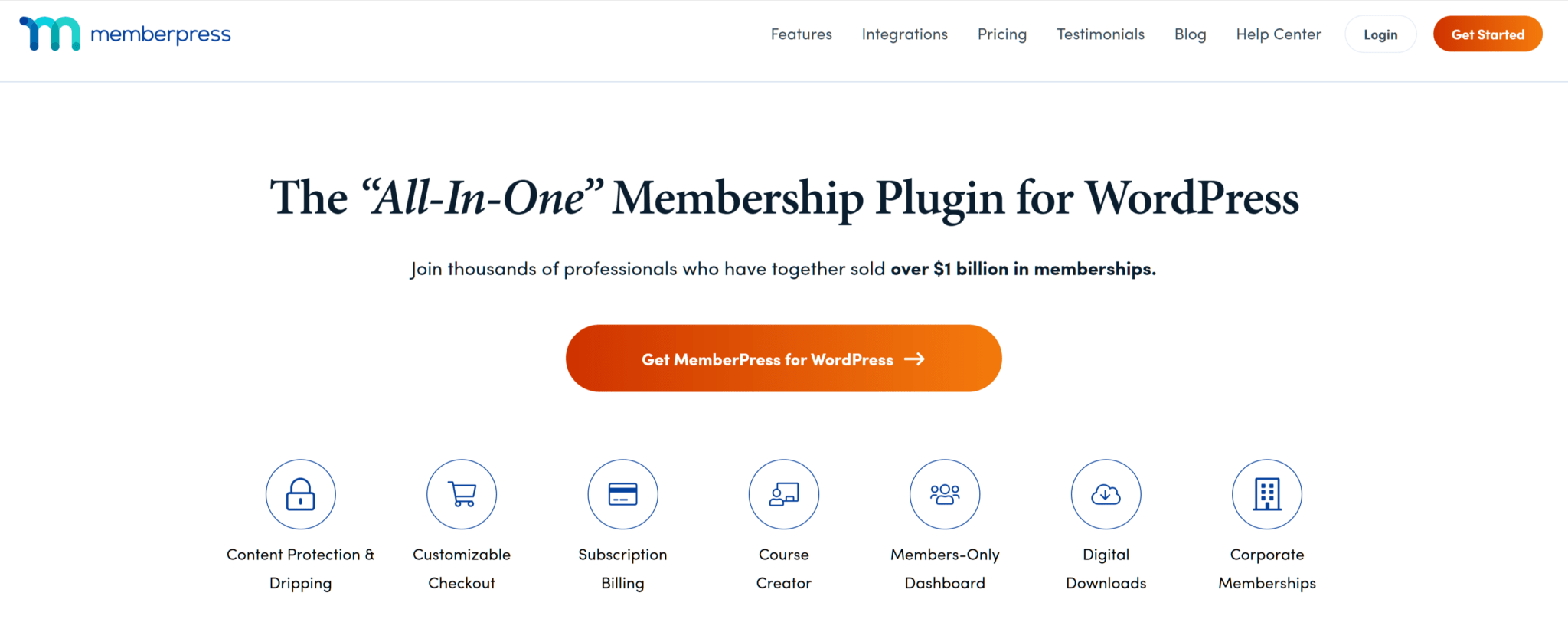 MemberPress offers several pricing tiers, so you can choose which will work best for you. Once you've completed your purchase and downloaded the plugin, you can open your WordPress dashboard to install it.
Next, navigate to Plugins > Add New and click on the Upload Plugin button. After you locate the zip file, you can select Install Now, followed by Activate.
Finally, you can enter your license key. You should be able to find this on your My Account page on our website.
Copy the code and paste it into the License Key field on the plugin's Settings page. Then you can click on the Activate License Key button to complete activation: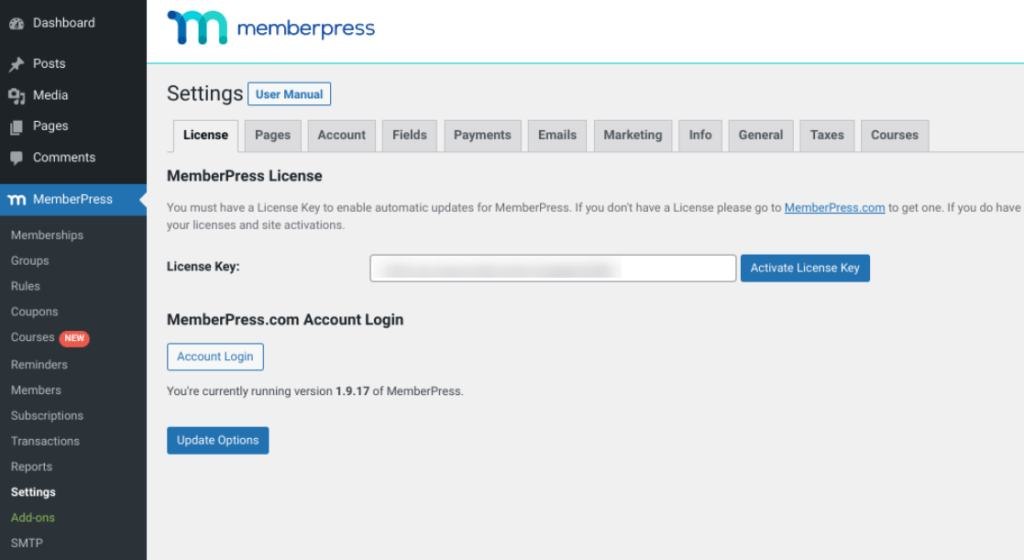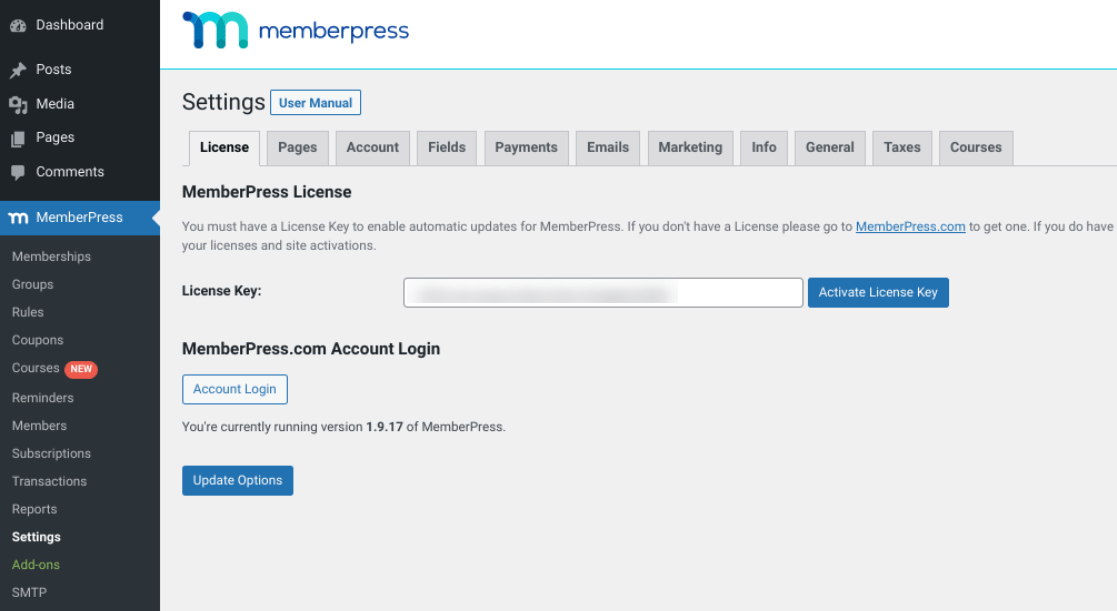 You can also log into your account from your dashboard. With MemberPress ready to go, you can start configuring your settings.
Step 2: Determine Your Pricing
Your next step is to work out how you'd like to price your services. There are a couple of membership models that lend themselves well to writing services.
As mentioned, you could offer a membership where the subscriber receives a set number of words each month. You could set the membership to renew each month until the client decides to cancel.
Perhaps the simplest approach is to create different packages. Each package could include a particular number of words for a set price. You can tailor this to suit whatever kind of writing you do.
If it better fits your business, you might sell in terms of social media posts or item descriptions.
If you go this route, be sure your pricing page is clear about what you include in each tier. You may want to keep these tiers very simple and create add-ons if you'd like to offer additional services, such as image sourcing.
To create a membership with this tiered pricing structure, you can navigate to MemberPress > Memberships from the WordPress dashboard.
Once you click on the Add New button, you'll be brought to the Add New Membership screen:

You can give your membership a title and fill in a description detailing what is included in the tier. Under Membership Options, you can customize the registration button and price box.
You can even create a specific thank you page for the membership: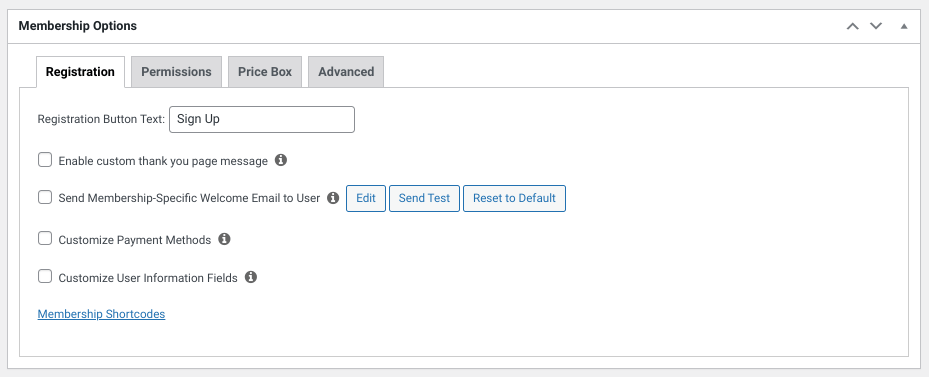 The Membership Terms box is where you can select a price for your tier. With this pricing structure, you'll likely want to set the Billing Type to One-Time.
You could also set the membership to expire if you'd like. This might make it easier to anticipate your workload and encourage clients to use their word allotments and purchase again.
Once you're satisfied with the package you've built, you can click on the Publish button to post it to your website. MemberPress automatically creates a customizable pricing page for you based on the information you provide.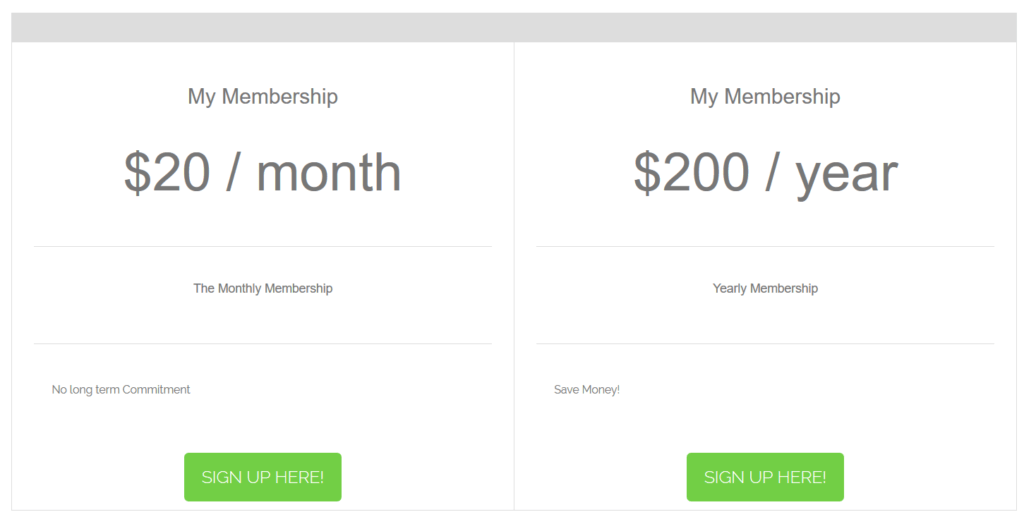 Step 3: Offer a Trial Period
If you're just getting your business off the ground, offering a trial period or sample article may convince potential clients to try out your services. You can set this up using MemberPress' coupon feature.
To do so, navigate to MemberPress > Coupons and click on the Add New button. You'll see the Add New Coupon screen: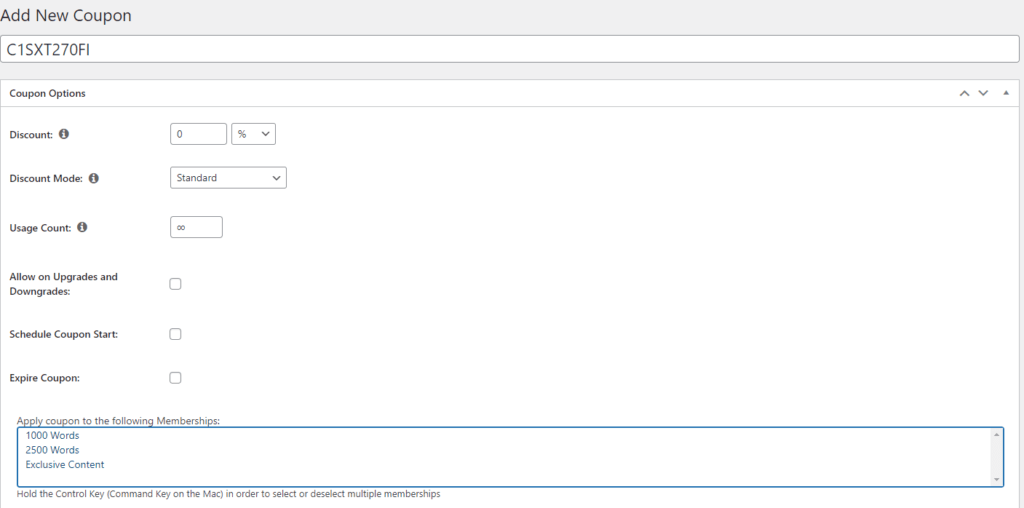 Here, we'll create a coupon that will let users get their first 1,000 words for free. For Discount, enter "100" in the field and select the percent sign from the dropdown. In this case, you can leave the Discount Mode as Standard. Finally, you might want to limit the number of times the coupon can be used:
You have the option of scheduling start and end dates for your coupon. You can select the membership you'd like the voucher to apply to. Also, you may even want to create a tier with a small word count designed to use with this coupon.
HELPFUL TIP: For a full tutorial on how to use MemberPress Coupons, check out the video below:
Step 4: Create Email Reminders
Finally, you may want to set up some email reminders to help get some administrative tasks off your plate. You can create reminders informing clients that their credit cards are about to expire, or confirming updates to their memberships.
From your dashboard, you can navigate to MemberPress > Settings and click on the Emails tab:
You'll see an extensive list of email reminders you can enable or disable. You can click on the Edit button next to any email to edit the message.
Conclusion
Using a membership site to sell writing services can make running your business a lot smoother. You may find you have more time to spend on writing. And you may be able to take on more clients to grow your business faster.
As we discussed in this post, you can get started with a writing membership site in four steps:
Install a membership plugin such as MemberPress.
Determine how to structure your pricing.
Offer a trial period.
Create email reminders.
Do you have any questions about how to sell your writing online with MemberPress? Ask away in the comments section below!
If you liked this article, be sure to subscribe to the MemberPress blog!