Whether you've just launched or have been running your membership site for a while, it's always good to think about how you can maximize membership revenue.
Take full advantage of your subscriptions, and you'll make your website work for you – a passive-income maestro with all the freedom and flexibility that comes with it.
One way to do this is by thinking about diversifying your business' income streams to increase revenue. There are many ways for your existing membership site to bring in more money without you having to start from scratch.
In this post, we'll discuss a few things to keep in mind when attempting to maximize revenue. Then, we'll highlight several different ways to diversify your membership business' streams of income to make more money. Let's get to it!
What to Consider Before Trying to Maximize Membership Revenue
Before undertaking any major projects to boost revenue, there are a few things to consider:
Keep Your Customers First
Just like when you first set up your membership business, you need a customer-first philosophy when making any changes to your offers, pricing, or overall structure.
Alienate your existing subscribers and there's little chance of increasing your profits.
Your aim is to keep your current audience engaged and satisfied first and foremost, so bear that in mind as you move forward with your plan.
Spruce Up With Simple Fixes
Address any low-hanging fruit first. What simple changes can you make that aren't time and resource intensive?
Make use of some of Google's free marketing tools to be sure your search engine optimization (SEO) and landing pages are up to snuff.
Assess Your Pricing Structure
Tiered pricing is a must on any membership site to make sure you cater to varying needs and budgets.
You could be missing out on customers who think your subscription is too costly, and losing out on extra revenue from those willing to pay more for bonus content.
It might also be time to revisit your prices if it's been a while, and raise them if you've significantly improved your offering.
How to Maximize Membership Revenue (4 Ways)
If you've taken all the factors above into account and still aren't satisfied with your site's revenue, there's plenty more you can do to maximize your profits. Here are four that we've found to be particularly effective.
1. Engage in Affiliate Marketing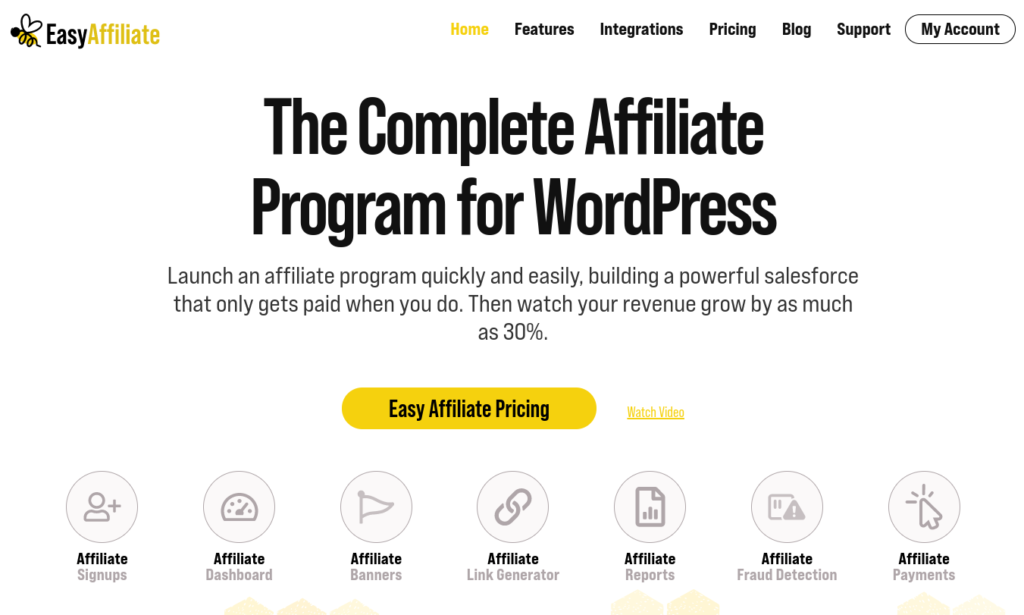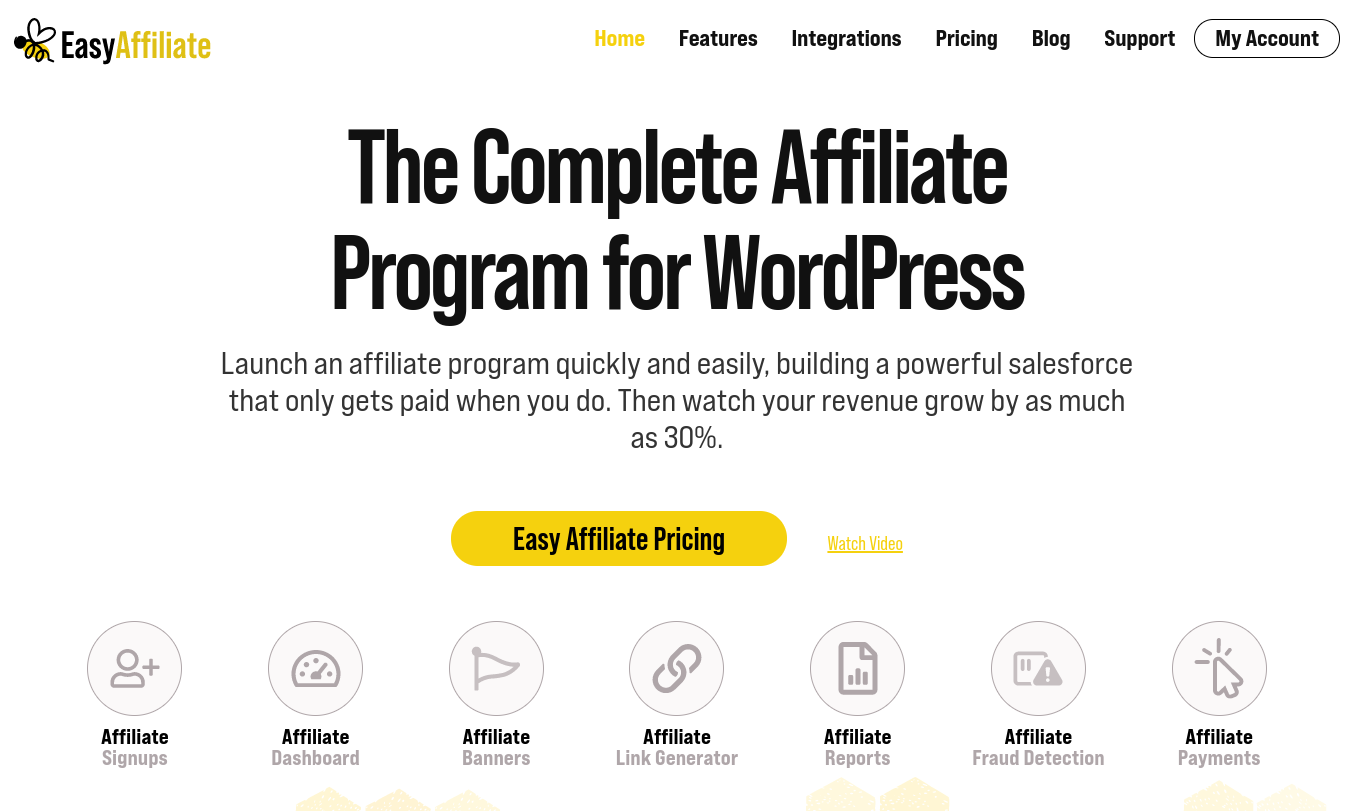 Use your membership site to make more money by taking advantage of affiliate marketing.
This simple monetization strategy involves including links to products or services in your content. When one of your readers clicks on a link and makes a purchase, you receive a commission from the company.
Affiliate marketing is an excellent addition to a membership site, as it doesn't require much effort from you. Once you've signed up for an affiliate program, you just need to add a few links throughout your content.
This can be incredibly lucrative if you have a large user base.
This tactic isn't limited to your members' area. You can use your blog, email newsletter, and social media platforms to share the brands you love.
However, you'll want to make sure the products you're promoting provide value to your audience. For example, if your membership site is based on a fitness program, you can include affiliate links to your favorite workout equipment or clothing.
Another strategy is to set up your own affiliate program to promote your site.
Using a plugin such as Easy Affiliate makes it easy for your satisfied customers to spread the word about your business.
All you need to do is pay them a percentage of any new subscriptions they bring in. You don't pay a penny until they bring you a new customer. Given the time you'll save on more hands-on marketing and chasing leads, it's a great deal!
2. Upsell Complementary Services and Products
Another way to earn some extra cash from your membership site is to sell services or products that complement your business.
Since membership sites tend to be built around a specific niche, they can provide you with plenty of opportunities for add-on purchases.
You can start by thinking about what your members already value in your business and offer them even more.
If your membership is for plant enthusiasts, you might try selling custom flower pots or a beginner botany class. As long as the product or service fits what your customers are interested in, you'll be on track for some potential sales.
And thanks to the new Order Bumps MemberPress add-on, upselling and cross-selling have never been easier.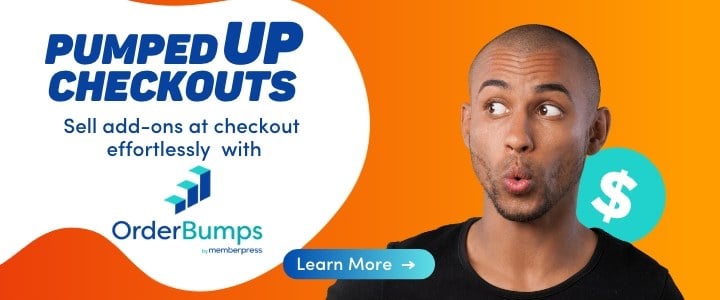 Available to those with a MemberPress Pro license, Order Bumps allows you to showcase your other products and services during the checkout process. Some examples of the products you can promote include:
Memberships or membership upgrades
Courses
Ebooks
Sessions (such as coaching or consultations)
Product bundles
Virtually anything you can imagine!
By offering a seamless 1-click experience, customers will find it hard to resist adding more of your products and services to their cart.
3. Teach an Online Course
The world of learning has rapidly changed in the past few years, and you can now easily sell online courses to your members. With the right tools and expertise, you can teach a class on just about anything.
You may want to use a learning management system (LMS) such as MemberPress Courses to get started. An LMS can do a lot of the heavy-lifting involved in building and maintaining a virtual class: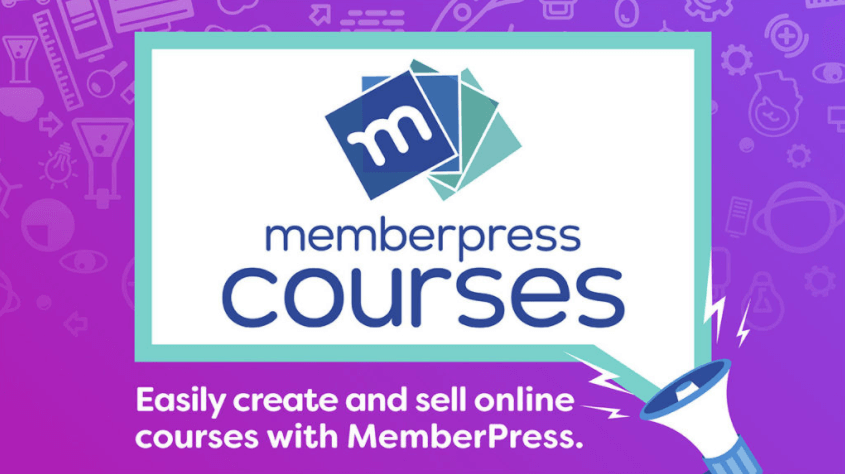 Adding an online course to your site is also an effective way to retain existing customers. Once you've created the course, you might want to use a drip model to release the lessons over a period of weeks or months. This could entice members to stick around for the entire experience.
4. Start a Podcast or YouTube Channel
If you've become a bit bored with your blog, you might want to try getting more creative with your content. Rather than limiting yourself to text, you could expand into audio and video formats. You can earn money directly by selling access to this content or using it to reach new potential members.
Podcast listenership has been steadily increasing over the past few years, and there's no reason you can't capitalize on that fact. You can use Blubrry to host your podcast and promote it on platforms such as Spotify and Stitcher:
When creating your podcast, think about the topics and issues that are most important to your members. If your membership is for people who collect baseball cards, consider starting a sports podcast. You might even capture some video while you're recording to create a YouTube channel where you share highlights each week.
Speaking of YouTube, this is another booming outlet where you can produce valuable content. This platform has over two billion users and accounts for more than 90 percent of online video viewing. It's also very easy to monetize your channel and to embed videos on your WordPress site.
Conclusion
Having multiple streams of income can be ideal, but that doesn't mean you have to manage numerous businesses. The beauty of having a membership site is that you can expand your offerings to serve your members better and improve your bottom line.
In this guide, we shared four ways you can increase your membership revenue:
Engage in affiliate marketing.
Upsell complementary services or products.
Teach an online course.
Start a podcast or YouTube channel.
What ideas do you have for boosting your membership site's income? Tell us about them in the comments section below!