MemberPress is the world's most popular WordPress monetization, paywall, online course LMS, and membership site plugin.
It makes it easy for anyone to start an online business. The main ingredient is a great idea.
On the daily, the MemberPress Team uses powerful creative skills to build and maintain amazing products for our super-smart, hardworking customers.
We love small business owners… and we're growing like crazy because of it!
Based in the good old USA, our team is 100% remote.
But our treasured teammates are spread out all over the world – from Scotland to South Africa and Poland to Dubai and Southeast Asia.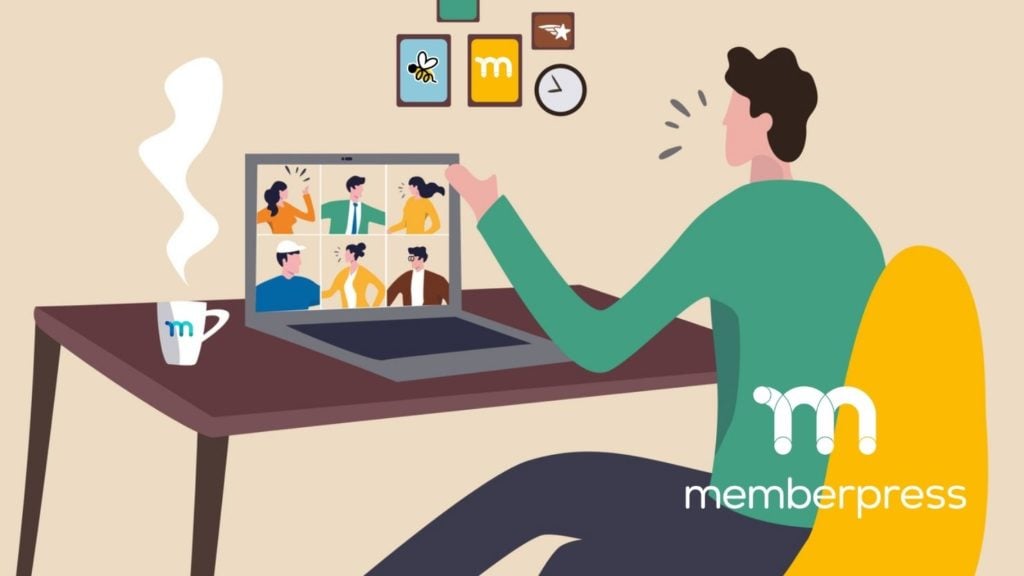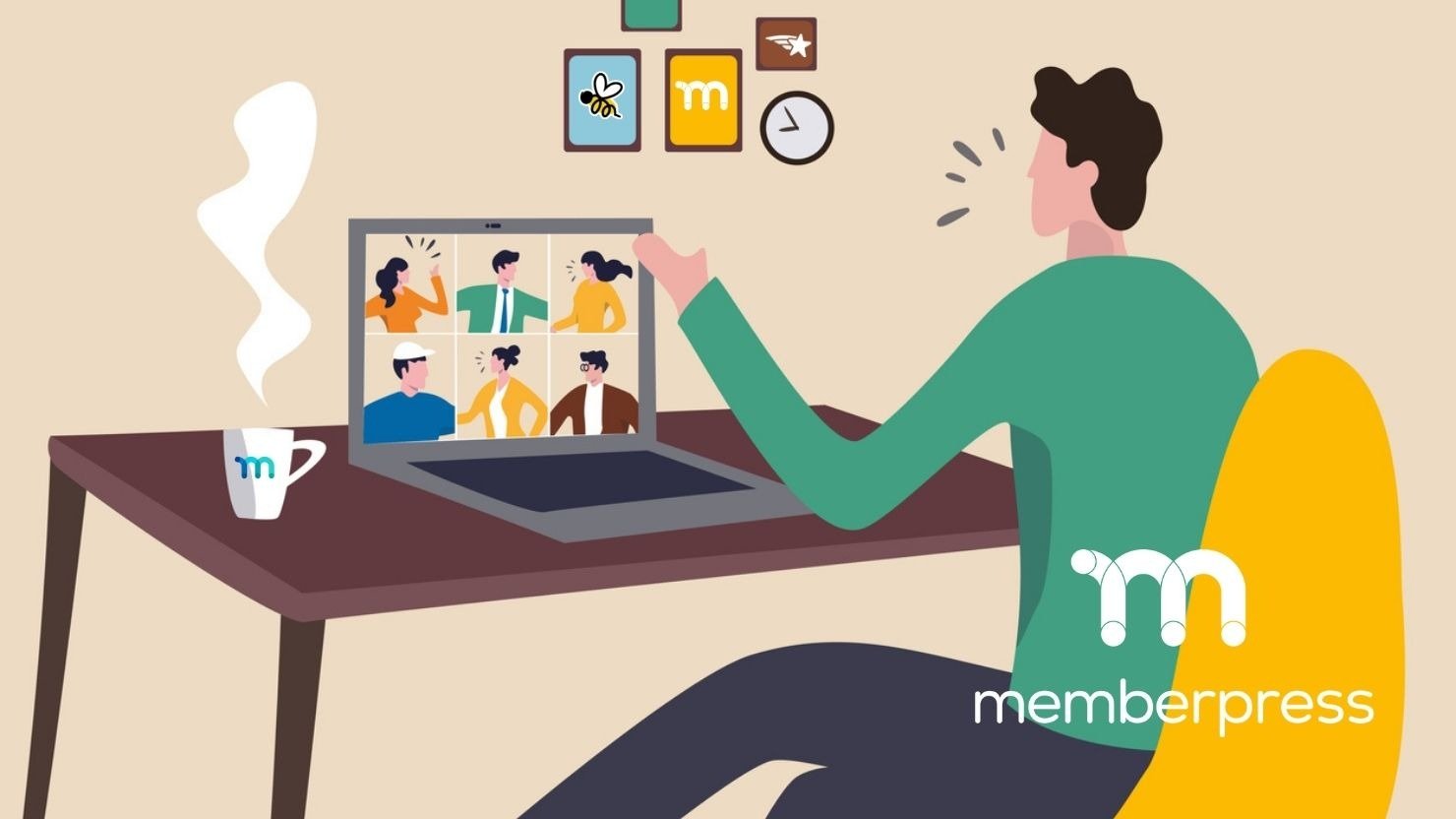 The cool thing is, you'd never know how far apart we are.
Everybody knows everybody, and we always seem to find time for original meme madness and other Slack shenanigans.
See if you're made for the MemberPress Team
Are You…
Creative?
Whether a leet dev, support superhero, admin wizard, or master of marketing, everyone on the team has a bent for going outside the box.
Kind and compassionate?
When push comes to shove, there's no shoving. It just doesn't happen around here.
We think it's mainly because we really like working together, and partly because we're just pretty nice folks.
Open and mellow?
The MemberPress culture attracts and retains people who thrive in an environment where…
Mistakes are an expected (even valuable and necessary) part of the process
There's an unstated axiom that "experts" don't really exist, and
Everybody has a voice.
Fast-thinking and adaptable?
Ours is a fast-paced, constantly evolving industry. Quick thinking, go-with-the-flow kinds of folks tend to flourish here.
Extravagantly curious?
Two things run deep in our peeps: (1) an insatiable desire to learn and (2) an unstoppable urge to question the status quo.
Sound like you? Take a look below, and let's chat!
---
Web Developer
We're looking for a top-notch Web Developer with extensive WordPress experience. We need you to help us add new features to, fix bugs in, and create add-ons and tests for, MemberPress (and our other products).
If this sounds like you, we'd love to talk.
Customer Success Agent
We're on the hunt for a Customer Success Agent to join our award-winning support team. We need you to help customers with technical issues they run into while using our WordPress plugins.
We believe Customer Support is the foundation of our success. It's how we keep our promise to always have our customers' backs.
Really, supporting our customers is the highest priority at MemberPress. So we're looking for super friendly, profoundly patient, highly knowledgeable, and incredibly responsive people to help us take care of them.
Sound like someone you know?
Why Us?
At MemberPress, we believe small business owners raise the standard of living for everyone.
We're inspired by their creativity, courage, intelligence, and grit. We labor to empower them.
Our Core Values
1. We put people first.
"Take care of employees and they will take care of the customers."
This is our guiding philosophy, and it makes MemberPress a great place to work. Giving employees opportunities to grow and succeed is part of the MemberPress DNA.
2. We stay positive.
Optimism breeds a culture of success. We believe we're building a future that's better than the past. We speak positively of our team members and our customers. We respect each other even when we disagree.
We strive to put the needs of others above our own. We're devoted to what we do – and being friends to those around us is critical to our success.
3. We pursue excellence.
Take care of the small things, and the big things will take care of themselves. We take pride in the details. We labor for simplicity. We go the second mile. We fight for our customers' success.
4. We always strive to do the right thing.
How we do business is as important as the business we do. We're honest with our customers – and ourselves.
This standard extends to our day-to-day business conduct, our employee policies, our partnerships, and our customer support.
5. We lift where we stand.
When we see something that needs to be done, we do it. Each of us has an important job to do, and each of us contributes to our success.
Every day we do everything we can in our own positions to improve our processes, improve our products, better serve our customers, and move us closer to our vision.
What We Offer…
Working for a fast-growing bootstrapped company is a rare opportunity – one we consider a lifestyle choice rather than a job choice.
Our positions are challenging. But being part of the MemberPress Team brings amazing advantages and great fulfillment to those who earn them.
We offer a competitive salary.

We extend health, dental, and vision insurance benefits for full-time U.S. employees.

We take work-life balance very seriously (…seriously!)


You get to work a flexible schedule. And you can work from where you are, as long as it's got good internet.
We have unlimited PTO. We encourage employees to take the time they need for vacation, to stay healthy, and to spend time with friends and family. To put it another way, we offer unlimited PTO that we actually expect you to use.


We give you opportunities to develop and expand your role.

We give you a new laptop at your five year anniversary.

We cover all costs of company travel.

Speaking of travel, (pandemic permitting) we have an annual, all-expenses-paid company retreat where we meet somewhere super cool to hang out, share ideas, check in with each other, learn new things, and eat awesome food. Our 2022 retreat was in Park City, Utah – home of the Sundance Film Festival.

You get the opportunity to work and interact with some of the best people in the business.

And in case you were wondering… you never have to worry about politics, BS, or meanies. MemberPress has an absolutely unicorn-level work culture (and we work hard to keep it that way). We genuinely like one another.
---
Inclusion Statement:
At MemberPress, we strive to have the broadest possible view of diversity, going beyond visible differences to include the background, experiences, skills, and perspectives that make each person unique. MemberPress is proud to be an equal opportunity workplace and is committed to equal employment opportunity regardless of race, color, ancestry, religion, sex, national origin, sexual orientation, age, citizenship, marital status, disability, gender identity, veteran status, or any other basis protected by federal, state, or local law.
---
If all this sounds good to you, we'd love to have you join our remote team. Apply above now, or…