How To Run a Successful Social Media Giveaway (5 Easy Steps)
Contest marketing is a proven strategy to boost awareness and leads for your online business.
With the Instagram's and TikTok's of the world, we have unprecedented opportunities to reach any market. Plus, who doesn't love a chance to win a freebie from one of your favorite brands?
Pair an effective social media giveaway campaign with a ninja email marketing funnel, and you have the perfect formula for consistent customer acquisition.
Below are five simple steps to help you run your social media contest like a pro. Let's dive right in!
1. Set a Clear Objective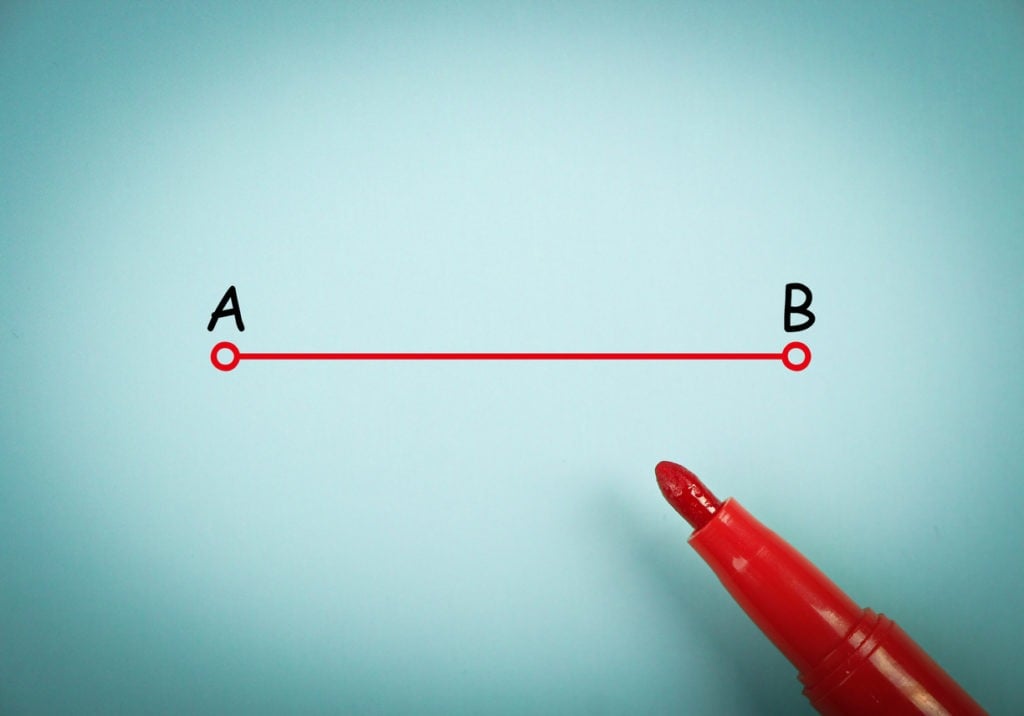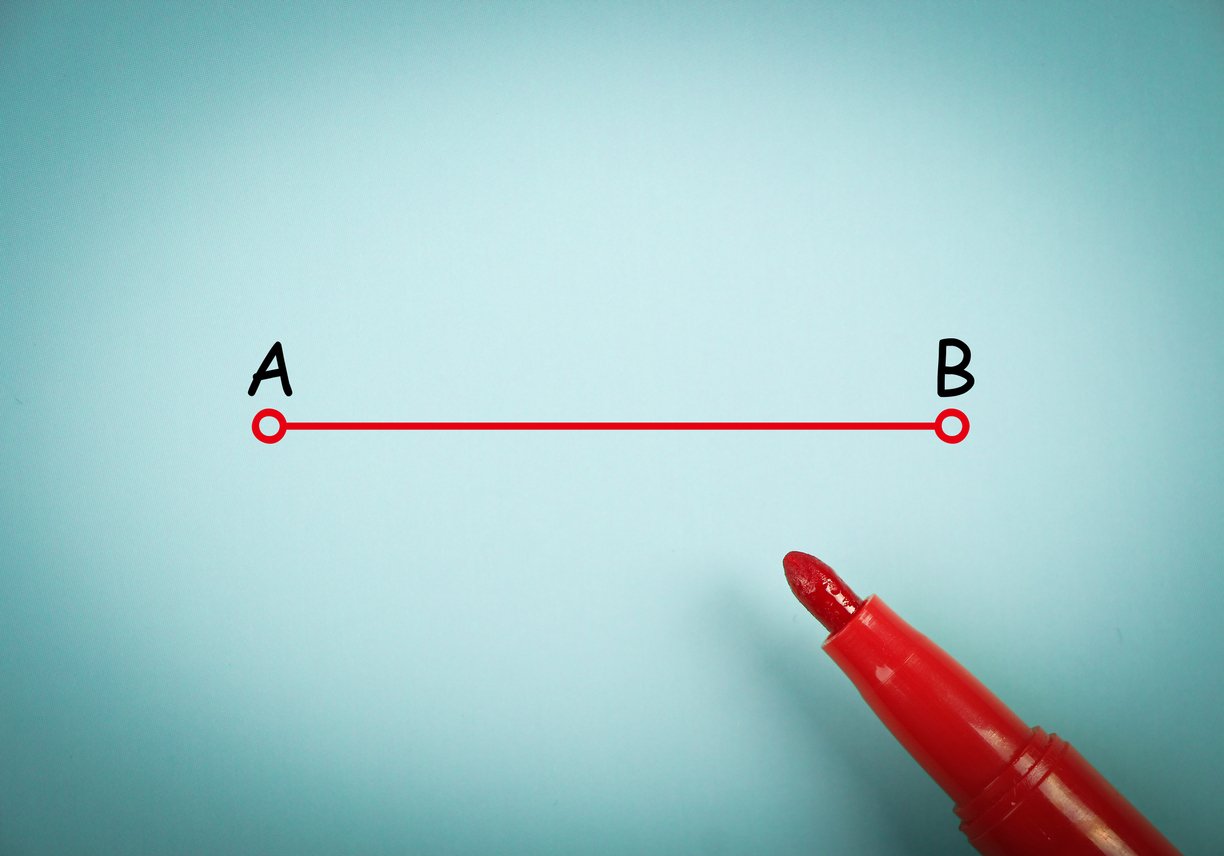 We all want to squeeze as much ROI from our marketing efforts, and it's easy to fall into the trap of wanting to increase every imaginable metric when running a social media giveaway.
Depth is more important than breadth here. So take a step back and define clear objectives for your contest to give your campaign focus while also making it measurable. Let's look at a few examples to get you started.
Grow Your Social Media Following
Building a loyal social media audience requires acute knowledge of the platform and constant content creation to add value to users. It's a full-contact sport to grow a following. However, a well-planned giveaway will speed up the process and give you a competitive edge.
When identifying your goals, choose a platform you want to grow and note how many followers you currently have and what you hope to increase it to. Be sure to have at least 20 posts on your account before running a giveaway, as you want to show prospective followers that you're active.
Improve Social Media Engagement
Social media algorithms can sometimes feel like a lost cause with their forever-changing requirements. As frustrating as it may be, there's a distinct pattern for having your content organically reach more eyeballs on social media. Engagement.
The more engagement you have on your posts, the more the algorithms will serve your content to more people. So if you already have an established following, your priority might be to leverage a giveaway to drive more actions to your posts in the form of views, likes, tags, shares, and comments.
Create Social Proof
Showcasing satisfied customers evangelizing your business on social media is one of the most powerful techniques to improve your conversions.
You can use contest marketing to encourage customers to post on their social media accounts about their experience with your brand. This type of marketing is known as user-generated content (USG).
Embed your USG on your web pages, share it on social media or anywhere that makes sense.
2. Choose a Social Media Platform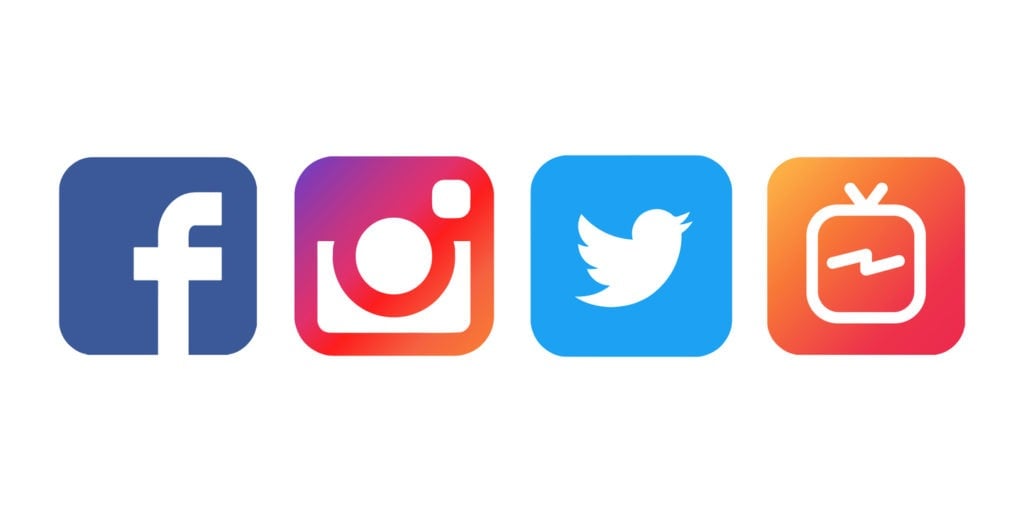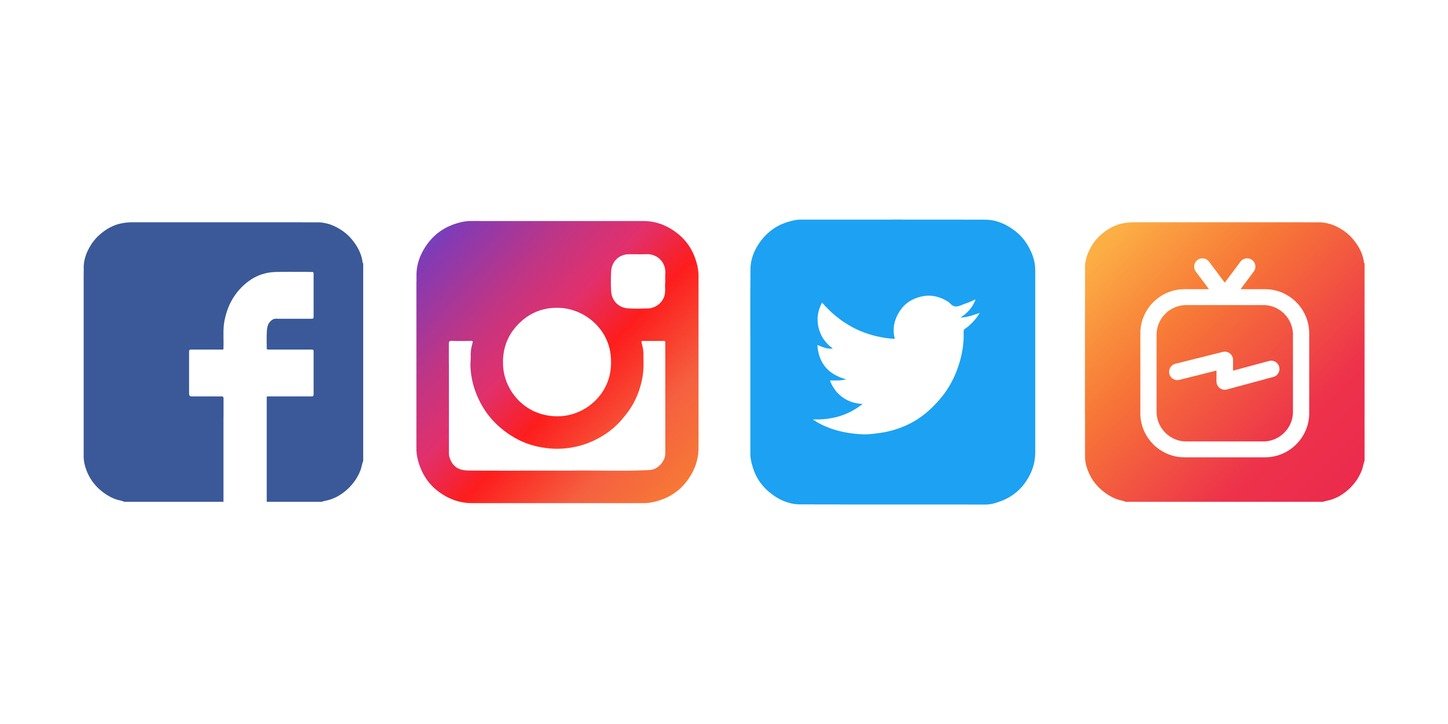 It can be tempting to run a social media contest on the platforms you use and are familiar with. However, it's critical that you momentarily detach from your experience and use the platforms where your target audience spends most of their time.
For example, if you're trying to reach young moms, Pinterest might be the best option. If you want to market to the younger Generation Z, then TikTok is the way to go. Want to get in front of Baby Boomers? Facebook is the preferred boomer platform, so perhaps start there.
Take some time to analyze the user base and context of each platform before running with one. If you're unsure, run a separate giveaway on each major platform to see which one resonates the most with your ideal customer.
Lastly, you must read the promotional guidelines for every social media platform to ensure you don't violate any rules. The last thing you want is to have your posts taken down partway through your competition!
3. Pick An Enticing Prize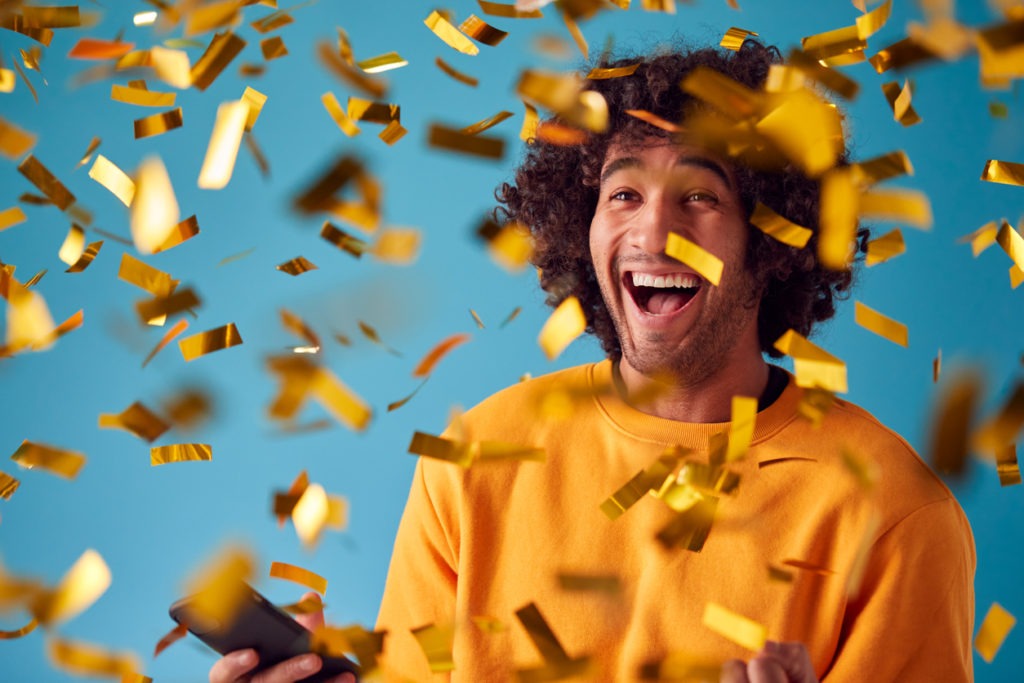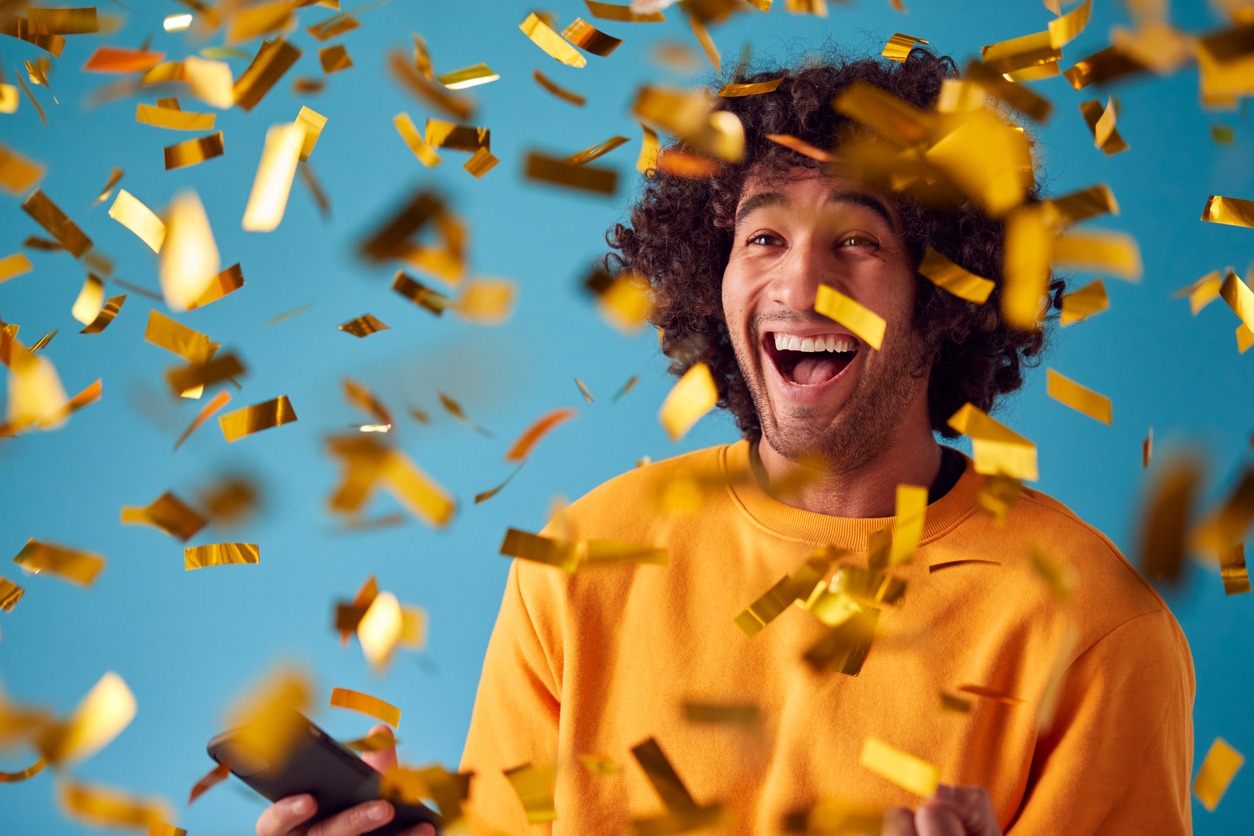 Here's the truth. The audience you wish to reach won't enter your social media contest if your prize isn't desirable.
For the best results, select a prize that's tempting and relevant to your business. The higher the perceived value of your prize, the better.
For instance, if you run a membership site, you could give away free access to your membership for a year. That way, you're capturing the interest of prospective customers with an enticing offering that's aligned with your core product.
4. Write a Simple Plan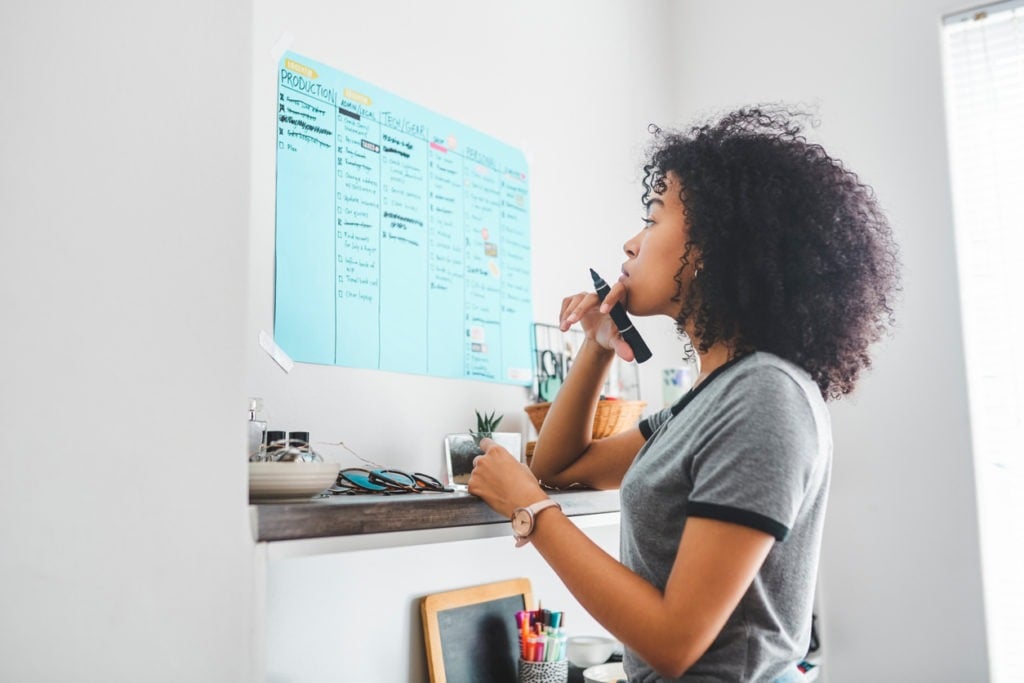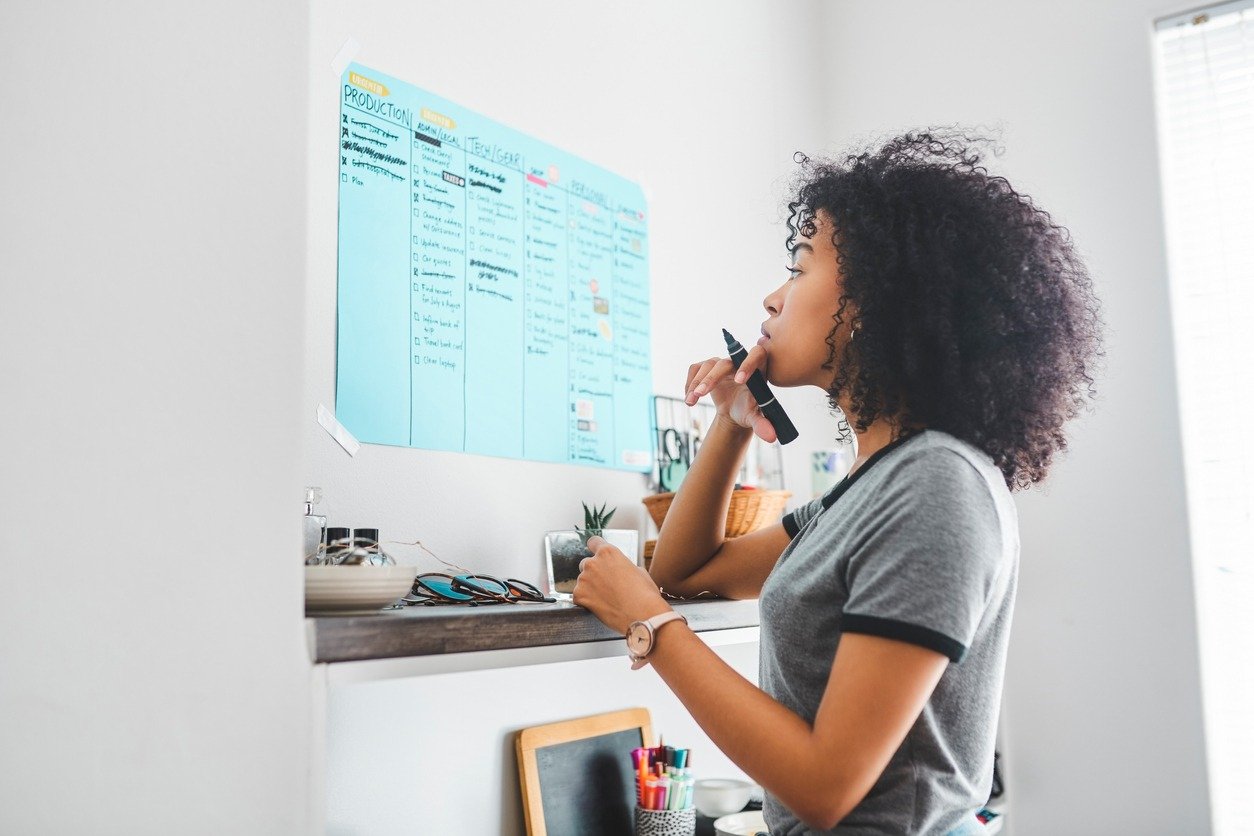 At this point, you've made the higher-level decisions regarding your social media giveaway, but now it's time to flesh on the rest of your plan. Your contest plan should include:
Timeline
Set dates for when you'll start and end your giveaway campaign. Be sure to mention your entry cut-off dates in the caption of your posts, newsletters, podcasts, blogs, videos, or wherever you're promoting the contest. This will help to create some buzz and urgency for your giveaway.
Guidelines
Write down who can enter your competition. Are you targeting an audience within a specific age group, gender, geographical location, or something else? Make a note of your requirements and how you'll concisely communicate that to your participants.
Mode of entry
What actions do users need to take to enter your competition? The answer to this question comes back to your goals. Also, can a participant enter multiple times entries, or will you cap the number?
Winner announcement
How will you decide on a winner? When will you announce the winner? Will there be multiple winners? If so, how many? Factor these answers into your marketing materials to get participants excited about winning your prize.
Touchpoints
During your social media giveaway, decide many times you plan on posting updates and reminders to your audience. We suggest you at least draft all of your posts before starting your campaign and schedule each message in a calendar. By writing your copy in advance, you reduce the chance of missing posts during the giveaway and it also frees up your time to engage with your participants, and you know, run your business!
Advertising
If you don't have an existing audience, consider using targeted ads on your chosen social media platform to build some initial momentum.
5. Use The Right Tools
If you stick to a solid plan, the chances are you're going to be flooded with entries and requests during your campaign. Trying to keep track of everything will quickly get overwhelming. It's paramount that you leverage the best tools to save time and get the best results.
As for the giveaway itself, you could host your contest using a tool like SweepWidget.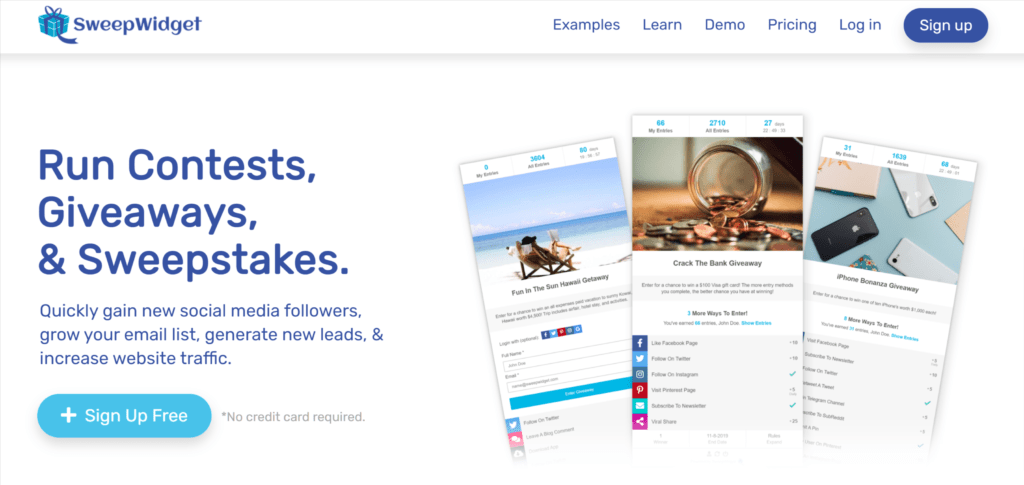 SweepWidget allows you to gain followers and engagement across 30+ social media platforms including Instagram, Facebook, Twitter, Youtube, Pinterest, TikTok, and many more. You can also collect user emails and grow your newsletter lists. In addition to basic giveaway, you can run leaderboard competitions, instant prizes/coupons campaigns, and viral/refer-a-friend giveaways.
As the giveaway is running, SweepWidget lets you view and manage all your contestant entries in a centralized hub. You can see user geographic information, email addresses, the social media accounts they followed you with, and other valuable user data points. Once the contest is over, you can easily randomize or manually select your winners.
Overall, the benefit of a tool like SweepWidget is that you can manage all of your social profiles in one place. This will allow you to grow your brand awareness across all platforms instead of just one.
FAQs About Social Media Contests
Q: How effective are social media giveaways?
A: Contest marketing creates excitement and a community of evangelists around your brand. When done well, social media giveaways are viewed as generous acts and an opportunity to have fun with prospective customers.
Q: How do I run a social media contest?
A: The most optimal approach to running a social media contest is to offer a prize in the form of a free trial or discount of your core product or service. There are many ways to build a relationship with your customers on social, so get creative! In exchange, get your participants to interact with you on social media, whether it's engagement with content, posting a review of your product, or completing a poll for feedback.
Q: How do I pick a winner for my social media giveaway?
A: The most common methods for choosing a contest winner are selecting at random or ranking your participants using a scoring system. While you can track and choose winners manually, using giveaway tools that automate the process will save you significant time.
Q: How long should the social media contest last?
A: As a general rule of thumb, you don't want to run to leave your campaign open for too long as it could get stale, and people may start to forget about your competition. We've found that the sweet spot for a contest duration is 2-4 weeks. You could certainly run your competition for a longer period; however, you want to ensure you have an excellent touchpoint plan to keep your messaging fresh and exciting throughout.
Are You Ready To Grow Your Business With Social Media Giveaways?
To recap, the success of your social media competition hinges on your execution of these five steps:
Set a clear goal
Choose a social media platform where your target audience hangs out
Pick an enticing and relevant prize
Write a simple giveaway plan
Use the right tools to automate the process
Follow this framework, and you'll be on your way to growing your business through contest marketing. Have fun with it!
If you liked this article, be sure to follow us on Facebook, Twitter, Instagram, and LinkedIn! And don't forget to subscribe in the box below.