This year, online purchases are expected to reach a gargantuan $6.3 trillion worldwide. With that growth in mind, it's more important than ever to consider how online customers interact with ecommerce brands.
And nowhere is customer interaction a bigger deal than in social media.
As an online business owner, then, staying on top of social media trends can help fuel your marketing strategies.
In this article, we'll discuss the top 5 social media trends for 2023 that you should know about. We'll also include some tips to help you work these trends into your marketing strategy.
Let's dive right in!
Social Media Trends 2023
1. Mindful Usage
It's been a…let's say turbulent start to the decade. The pandemic saw us picking up our phones to either doom scroll or mindlessly escape reality. We quickly learned that these social media trends did nothing for our mental health.
In 2023 and beyond, we (the people) are flipping the switch and putting the ohm in soci-ohm-media. It's all about conscious consumption.
Social media users want to use their platforms to help support their physical and mental well-being, and foster personal growth.
They're looking for ways to optimize their screen time and consume content that aligns with their goals and values.
How can businesses incorporate this trend into their strategies?
It's more important than ever to make sure your content is actually valuable to your target audience. If you're irrelevant, they'll be ruthless.
It's time to really hone your marketing strategy, and think about what you can do to create content that resonates and supports your customer's growth.
Think educational and training content, tips and tutorials, thought leadership pieces, and how-tos. Just make sure that it makes sense for your brand.
2. The Rise of the Micro-Influencer
Businesses worldwide are facing a major economic downturn. Brands that previously splashed out on big-cheese influencers are now looking for cheaper alternatives.
Nano and micro-influencers with smaller but highly-engaged audiences of 50k or less are proving to be more cost-effective and offer greater returns.
On average, these influencers charge less than $100 per post. That means they're also a great option for small businesses who can't afford to splurge on the $5000-$10000 charged by macro-influencers.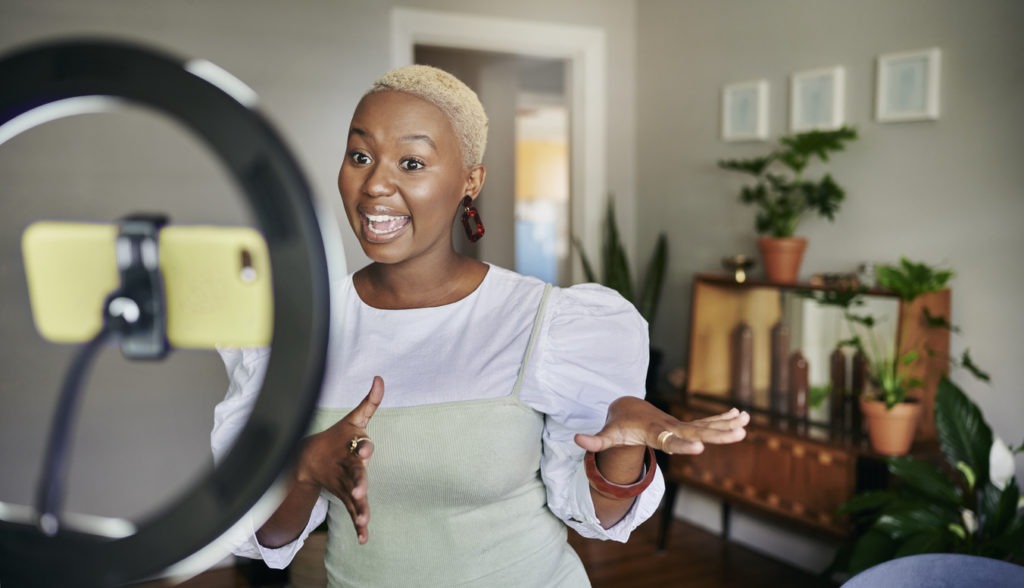 But there's an even more cost-effective way to incentivize micro-influencers: affiliate marketing.
In the affiliate marketing sales model, brands generate a unique link for each influencer to share on their social media. When followers click on the link and make purchases, the influencers earn a commission.
It's low-risk, and with a simple plugin like Easy Affiliate to help you set up your affiliate program on your existing website, it's…well, easy!
3. Short Form Videos
Short-form video content still reigns supreme. Whether it's a TikTok video, an Instagram Reel, or a YouTube Short, our shortened attention spans lap up bitesize video content.
However, the clock may be ticking on TikTok's stay in the US as a new bill that would authorize a nationwide ban on the app proceeds through the House committee.
We doubt that will do anything to curb consumer appetite for the dopamine hit that comes from snappy, easily digestible videos.
If you're planning to use short-form video content in your marketing strategy, there are a few things to bear in mind.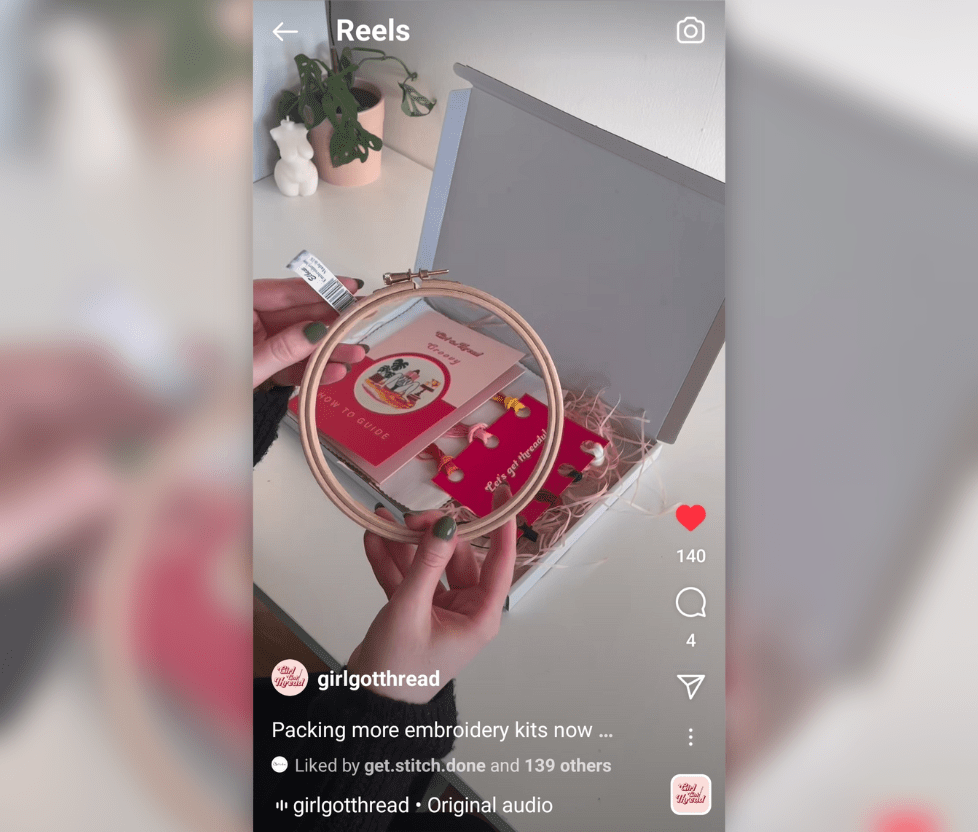 More is more: Daily short videos keep audiences and algorithms hooked.
Get them engaged: Ask questions and use polls and quizzes to encourage interaction.
Keep it authentic: If you're too 'salesy', you'll lose followers.
But remember why you're there: Keep videos focussed on your aim to build connections and ultimately drive sales.
If you're struggling to balance those last two points just think about a great server at your favorite eating spot.
They can bring their own personality to a restaurant, build customer relationships through authentic interactions, and positively represent the business.
You can do the same with video content. Start by getting to know your audience and what they want to see. Tailor your messaging to them and you will build a strong connection that turns viewers into loyal customers.
Want to sharpen up your videos and make them look more professional? FlexClip is a free video editor that makes it quick and easy to create branded videos.
Live streaming platforms like Twitch are also skyrocketing. With its 31 million daily active users, Twitch may be an untapped social channel for your brand.
4. Ecommerce Search
How do you search for brands and products? If your only answer is Google, it's time to start using face cream.
While consumers aged 25 and over still favor search engines, younger consumers are also opting to find their information on Instagram and Tiktok.
So much so that the Senior Vice President of Google admitted last year that social media alternatives are eating into their core products.
In fact, 71% of Gen Z say that social media is where they most often discover products.

But it's not just products and services people are searching for. Increasingly, consumers are turning to social media to search for information through educational content on everything from make-up tutorials to financial advice.
5. Marketing to Baby Boomers
Back in 2021, a largely ignored generation showed up as a key demographic on social media. We're talking about baby boomers. They reminded everyone that older shoppers have more online buying power than we might have thought.
In 2023, they aren't looking back. Baby boomers are some of the most avid social media users, spending just short of 2 hours on Facebook and Instagram per day.
Social media use continues to increase considerably in every generation over time. So, it might be worth reexamining your business's target age group and adopt cross-generational marketing.
And this trend isn't limited to social media. It's in line with a larger movement toward age inclusion:
Essentially, if you're ignoring any age group on social media, you're missing out. However, to run an inclusive marketing campaign, you'll likely need to learn how each generation uses social media.
For example, you may want to know which platform each demographic favors. The data shows that…
Gen Z and Millennials typically prefer TikTok and Instagram, but
Gen X and Baby Boomers are more likely to use YouTube and Facebook.
However, as mature internet users become more digitally savvy, it's not uncommon to see 'grandfluencers' amassing millions of followers on younger platforms like TikTok.
The bottom line: make sure you're not neglecting potentially critical buyer groups due to their age.
Conclusion
For many, 2023 is the fresh start to the decade we've all been craving. Though the economy is pinching businesses' budgets, there are plenty of inventive ways to market your products on social media.
Cater to consumers' appetite for content that adds value and helps their personal growth. Use micro-influencers with engaged audiences to reach new customers. And create authentic content to give a human touch to your business.
To recap, here are the top five social media trends to know for 2023:
Mindful social media usage will put more pressure on companies to create meaningful content.
Micro-influencers offer a cost-effective alternative for businesses on a budget.
Short-form videos are here to stay.
Social search will drive ecommerce sales.
Cross-generational marketing will become the norm.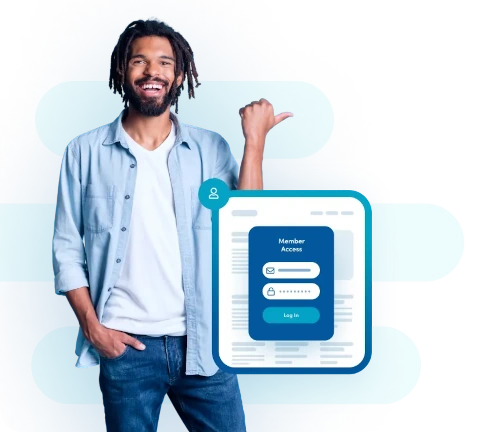 Get MemberPress Today!
Start getting paid for the content you create.
Get MemberPress Now
See All Features
Do you have any questions about social media trends in 2023? Let us know in the comments section below!
If you liked this post, make sure you subscribe to the MemberPress blog!