You might be surprised what you can make into a membership site.
Regardless of personal circumstances, we're all living in the wake of a global pandemic. We're thinking hard about our futures and how to transition from this disaster into some sort of stability.
Well, here's something that might make you feel better: Many successful entrepreneurs get their start after a crisis, a realization, or a complete life overhaul.
In 2007-2009, there was a global financial collapse. It's often described as the worst global crash since the Great Depression, and people around the world wondered what would come next.
And what did come next? The way we think, work, and build our lives completely changed.
The startups on the list below were born out of that tough time:
Airbnb
WhatsApp
Uber (Started as UberCab)
Square
Today, all these startups are household names. But the story of Airbnb hits closest to home.
The Airbnb Story
Three guys were broke and worried about paying the rent. They needed to figure out a way to move forward. One of the men, Joe Gebbia, sent an email to his friend, Brian Chesky:
"Brian, I thought of a way to make a few bucks—turning our place into 'designers bed and breakfast'—offering young designers who come into town a place to crash during the 4 day event, complete with wireless internet, a small desk space, sleeping mat, and breakfast each morning. Ha!"
This small email in a time of mounting uncertainty turned into a company worth $31 billion today.
The point is, times of change are fertile ground for new ideas. In times of despair and uncertainty, you can completely overhaul an era.
Now, in the wake of the COVID pandemic, is the time to question everything you've known. What have you held off on doing because of things you had zero control over?
Here's a better question: With the means and help available to you through tools like WordPress and MemberPress, what could you create?
And here's an even better question: What WILL you create?
In this guide, we'll give you 25 membership site ideas and links to plenty of "how tos" to get you inspired – and get you going!
But first…
Why Should You Start a Paid Membership Site?
The turbulence of the past couple of years has significantly expanded the creator economy. And this software-driven sea of opportunity is allowing creators of all kinds to generate revenue off their ideas.
And while starting a business is a huge step, WordPress monetization plugins MemberPress make it easier than ever to get up and running.
But once you know how to start, there's another important question: How will you succeed?
The best-laid plans require dedication, focus, and a realistic approach. Let's talk successful membership sites for a moment.
Successful Membership Sites
To run a successful membership site, you need…
FOCUS
A customer-experience mindset
Genuine love for, and dedication to, your topic
An understanding of how your topic solves problems or encourages growth
To make concrete plans, you need to know what you're getting into. We've compiled a list of membership site ideas that you can build while you're home, and you can get started right now.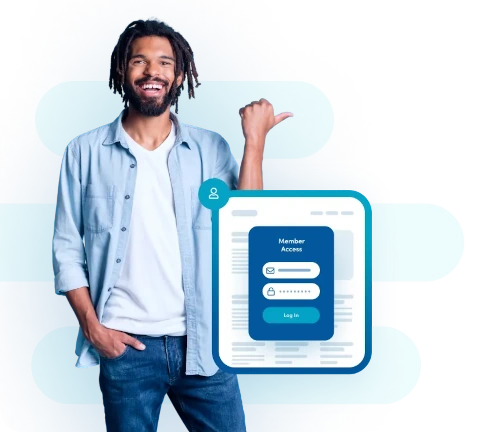 Make Your Membership Site Idea a Reality
With MemberPress, you can turn your idea into recurring revenue today!
Get MemberPress Now
See All Features
But this list is by no means exhaustive! Consider this article a compilation of ideas you can bookmark and come back to again and again. Take notes, do more research, make plans, and find the membership model that works best for you.
Real online business success grows out of a topical focus, energetic marketing, and planning, planning, planning.
The following membership site ideas can fit into many different categories, so you might see some overlap. That's okay! The important part is finding something you can take away from this article to build your own personalized plan.
Following are 25 membership sites (ordered in groups) you can explore to get started.
Content Libraries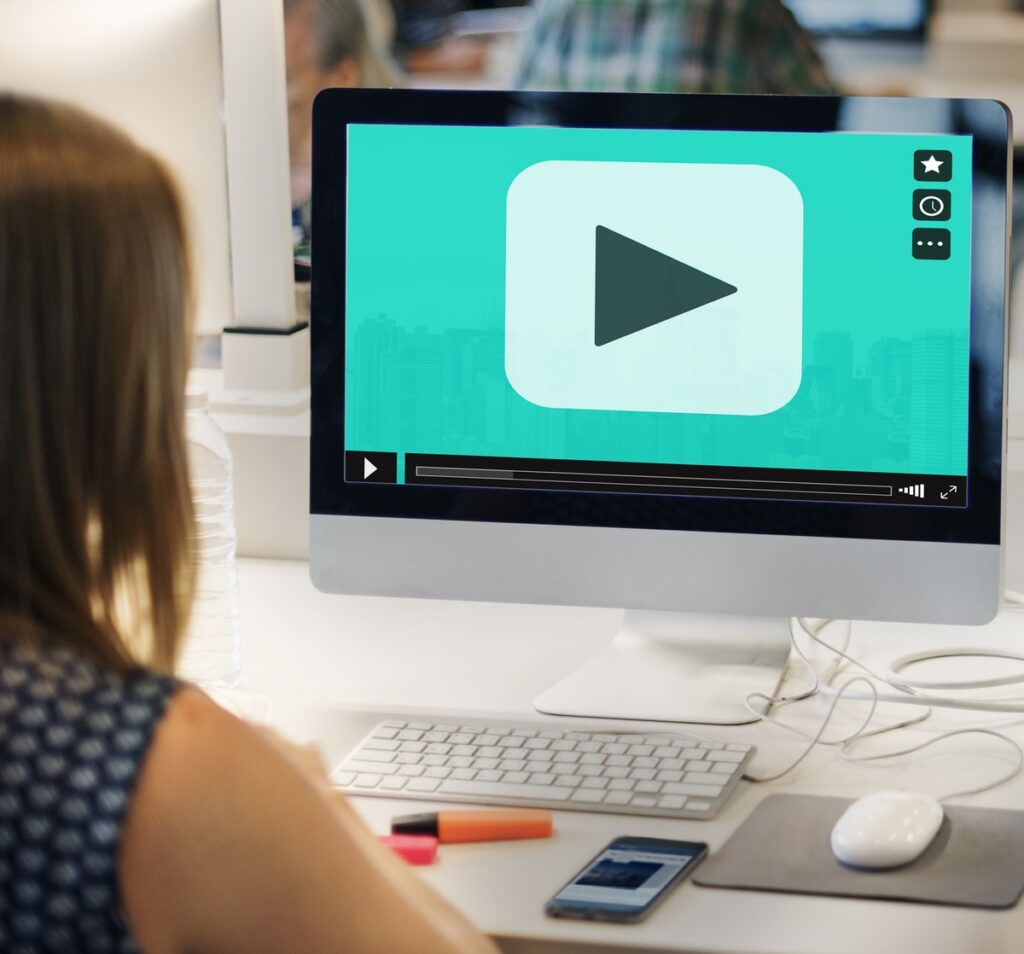 One of the most popular membership sites is the content library. A content library is a big collection of blogs, videos, audio, or any other type of content that can help members solve a problem or learn a trade.
Your members get access to your library of solutions once they pay your membership fee.
Access to content libraries can be split a number of ways.
You can give members complete access to the full library as soon as payment is received.
You can offer a portion of your content library membership site for free and charge for the rest – like the MemberPress site Copyblogger.
You can even offer tiered memberships, giving access to some content for lower-paying members and all content for higher tiers. MemberPress makes this part easy, so it's really up to you!
Content library membership sites are a fantastic way to make money, but they take a lot of time to build and maintain. You have to continually add fresh content.
Besides the substantial marketing needed to succeed, content creation can be tough if you're working by yourself.
If those aspects aren't deal breakers for you, you can find major ongoing success and an extremely loyal membership base from running a content library.
Below are two more specific membership site ideas that would be considered content library sites.
Template and Stock Membership Sites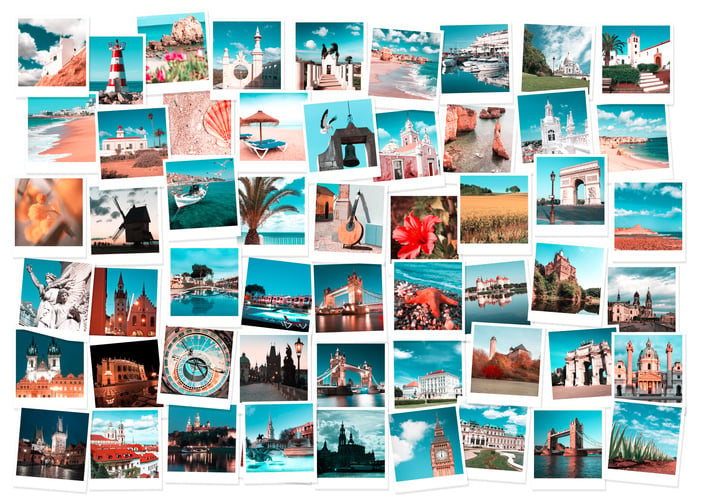 This is a popular and high-performing membership model. Template sites are a great place to enlist user-generated content to encourage sign ups and longtime memberships.
The nature of these sites makes pricing highly customizable. Sites like themeforest.net allow users to make free accounts, but their actual products cost money. Their clients are both the buyers and the sellers.
Sites like Shutterstock, on the other hand, require a monthly payment for access to their vast library of stock photography and templates.
There are plenty of sites you can make in this format. A few ideas include:
Stock photos, videos, or illustrations
Website templates (especially WordPress, Joomla, etc.)
Plugins and add-ons
Business/marketing/development plan templates
Legal contract templates
3D characters
Recipes and Cooking Membership Sites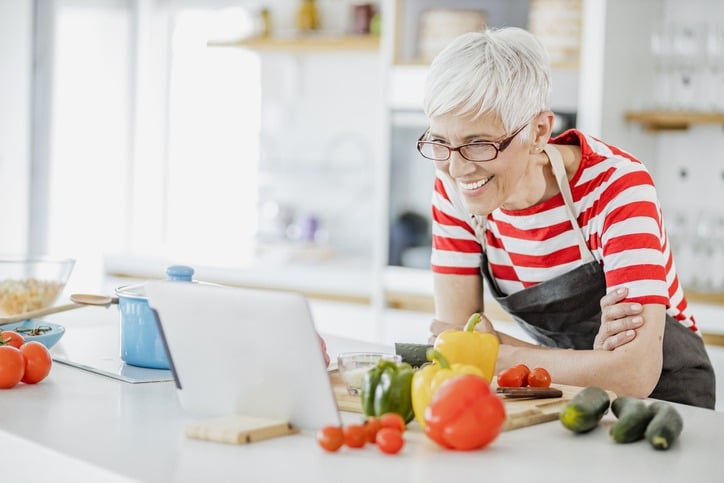 Cooking is a huge part of life for families across the world. In some cultures, entire families take a role in the cooking process, bonding and spending quality time together.
Online cooking communities are no different, and cooking membership sites are a hit with people of all ages. 40 Aprons (another MemberPress site) is a great example.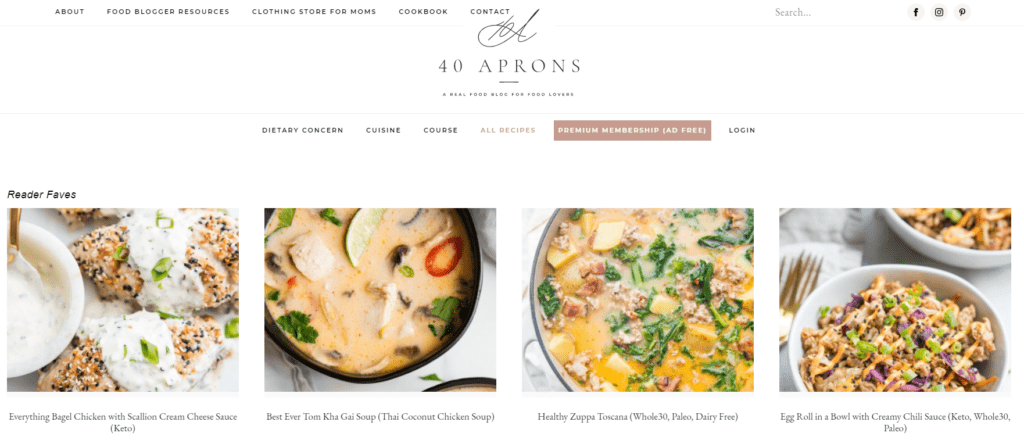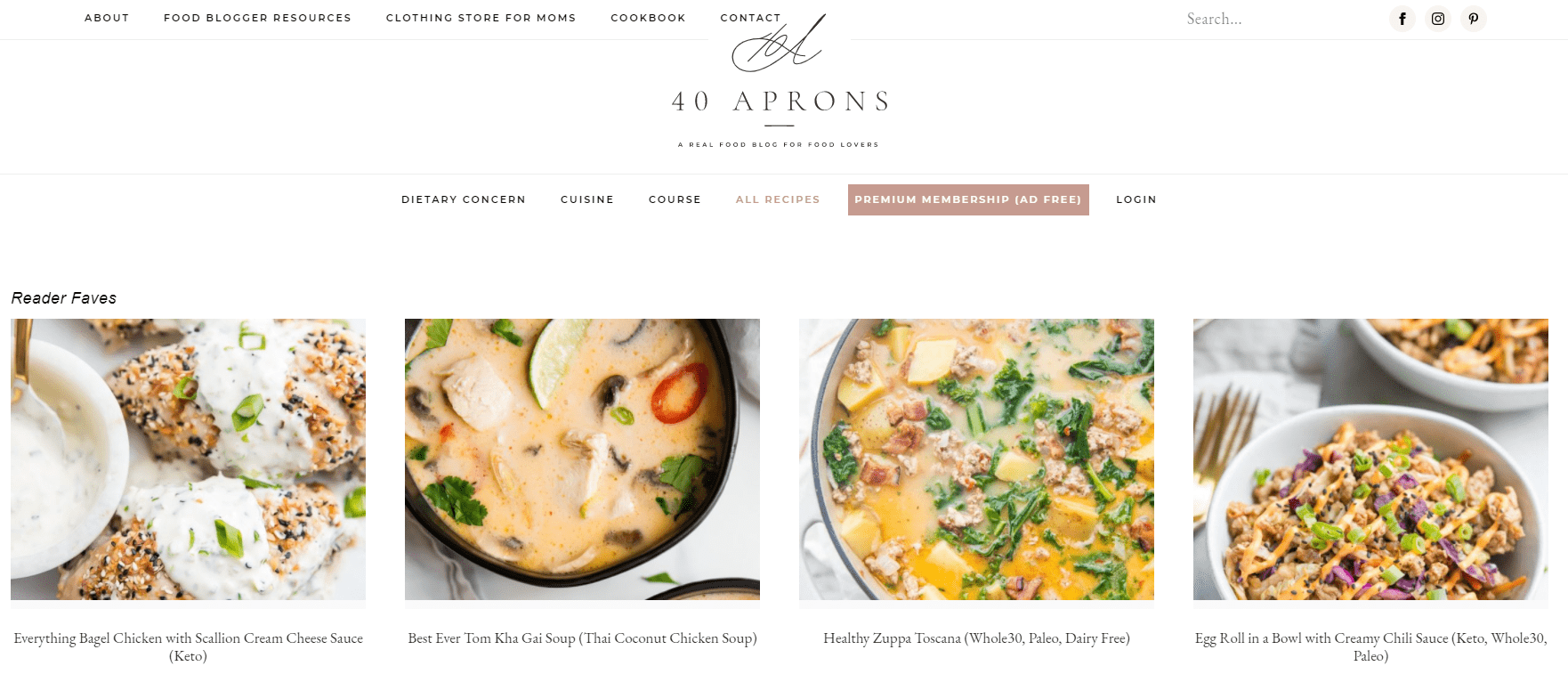 In the quest for better health and bigger savings, many people look online to find their next recipe. These types of sites give a huge boost to college students, busy mothers, and bachelors across the globe. Many cooking membership sites have video libraries, weekly meal plans, and shopping lists.
Cooking sites are always a massive hit. Take your cooking skills and spread the wealth!
Services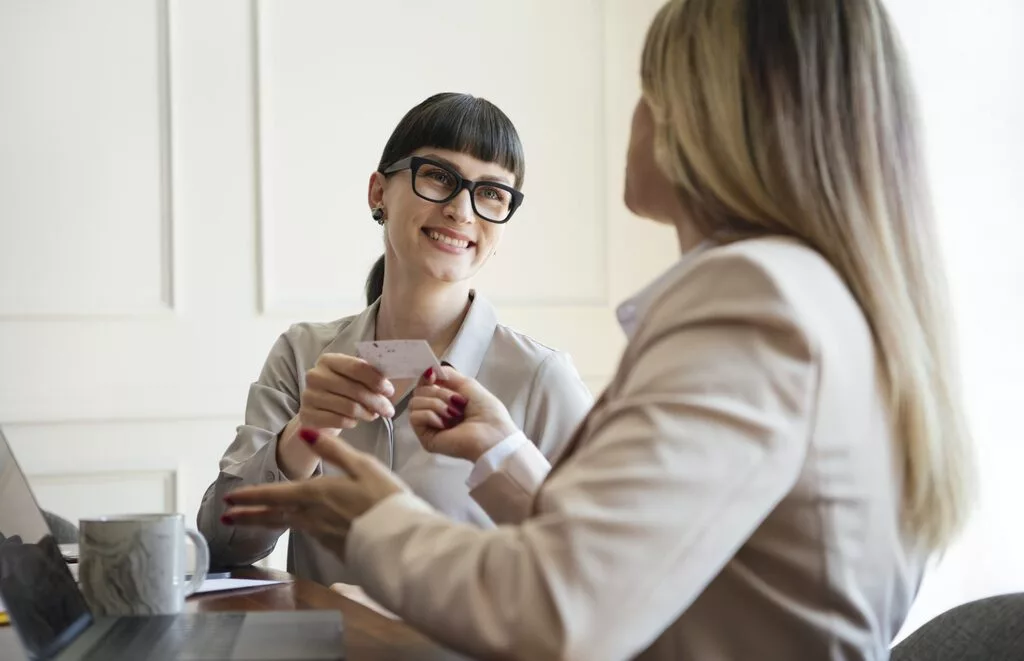 While freelancers and gig workers are in high demand, it can be a hassle to find actual clients.
Running a service membership site, such as Codeable, helps you build a tribe of buyers, clients, and customers who pay you regularly for your skills. You can also run a site that connects freelancers with clients, but that's a bit more involved.
On the other hand, you can start a simple service-based membership site with any marketable skill, such as:
Marketing and business services
SEO services
Coding and web development
You can also start a service like TaskRabbit in your local area, where your members are both workers and clients.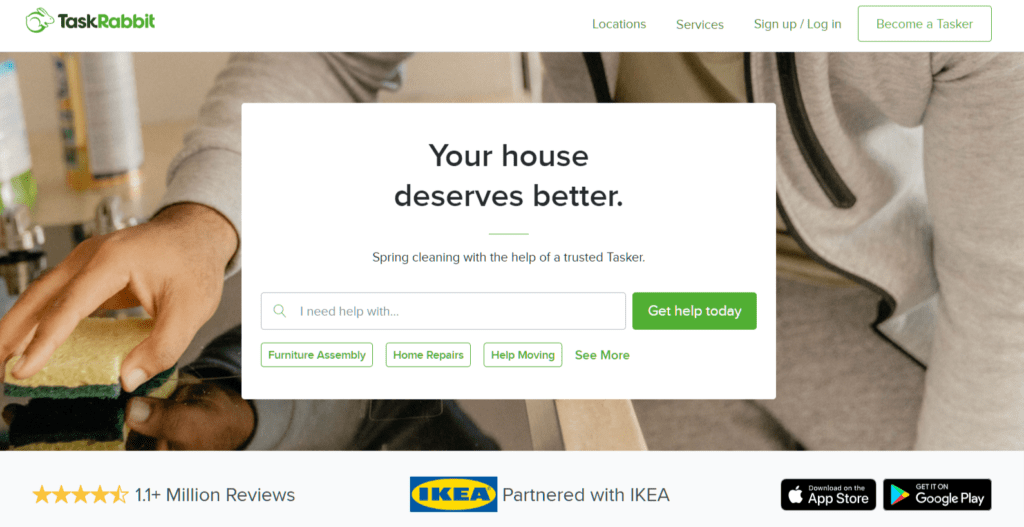 Here are a few more marketable service-based membership site ideas to consider.
Online Coaching Membership Sites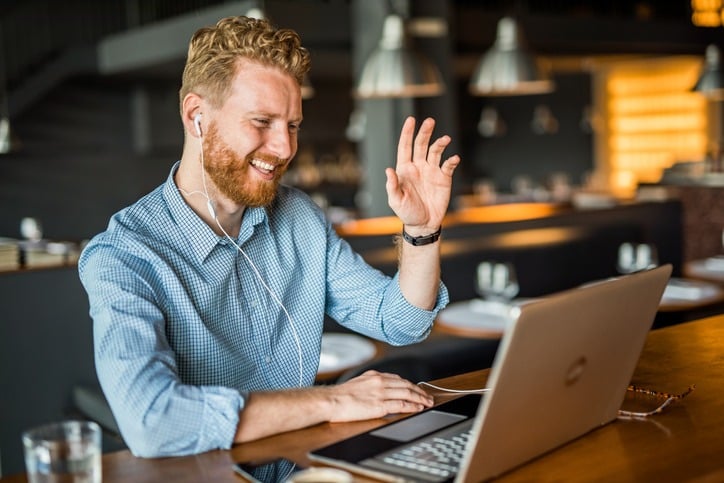 Right now, thousands of people are realizing that they have no idea how to run their business or work their job from home.
If you've been where they are now, uncertain and ready for change, and you're ready to share the knowledge, a coaching membership site could be for you.
Offer your members expert knowledge on entrepreneurship, working from home, or career coaching. You can turn nearly anything into a coaching opportunity, and coaching sites are notoriously successful.
Content Production Service Membership Sites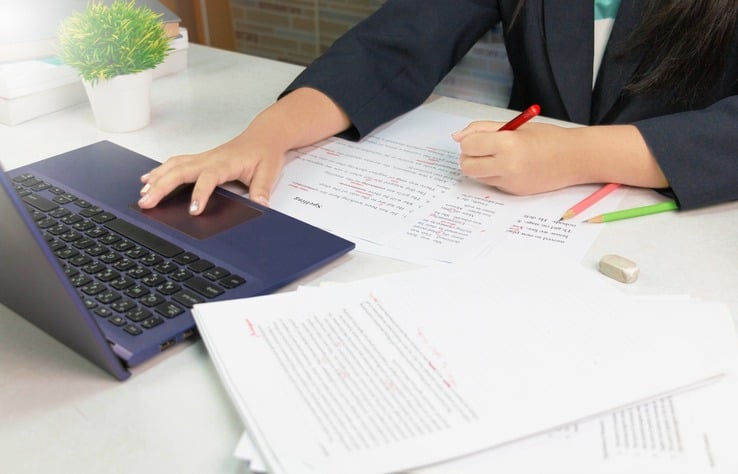 Content is an essential part of any business, small or large. Offering content services to members can prove to be lucrative, especially combined with a monthly plan that includes other business services.
Think social media marketing, editorial calendar creation, or other skills that can help with content distribution. WordCandy is a great example.
Consider charging based on content volume and type, or providing a certain amount of content per month (five blogs a month for the low level membership, etc.).
While this is a great business model, content production is time consuming. It's a better idea if you have a team to work with you, or if you don't plan on customizing every piece of content.
Digital Art and Design Membership Sites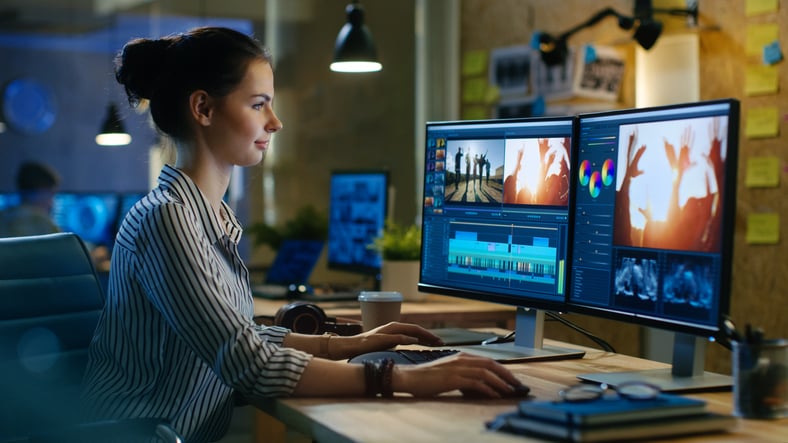 If you have artistic talent, you're in demand! Businesses are trying to create unique experiences for their leads, and there's no better way than with branding and visuals.
CH Creative, which uses MemberPress to power its online design agency, is a great example.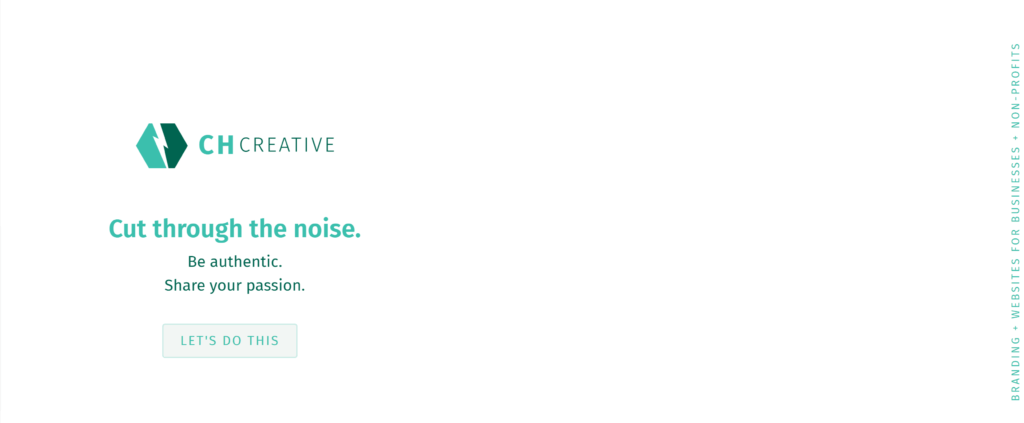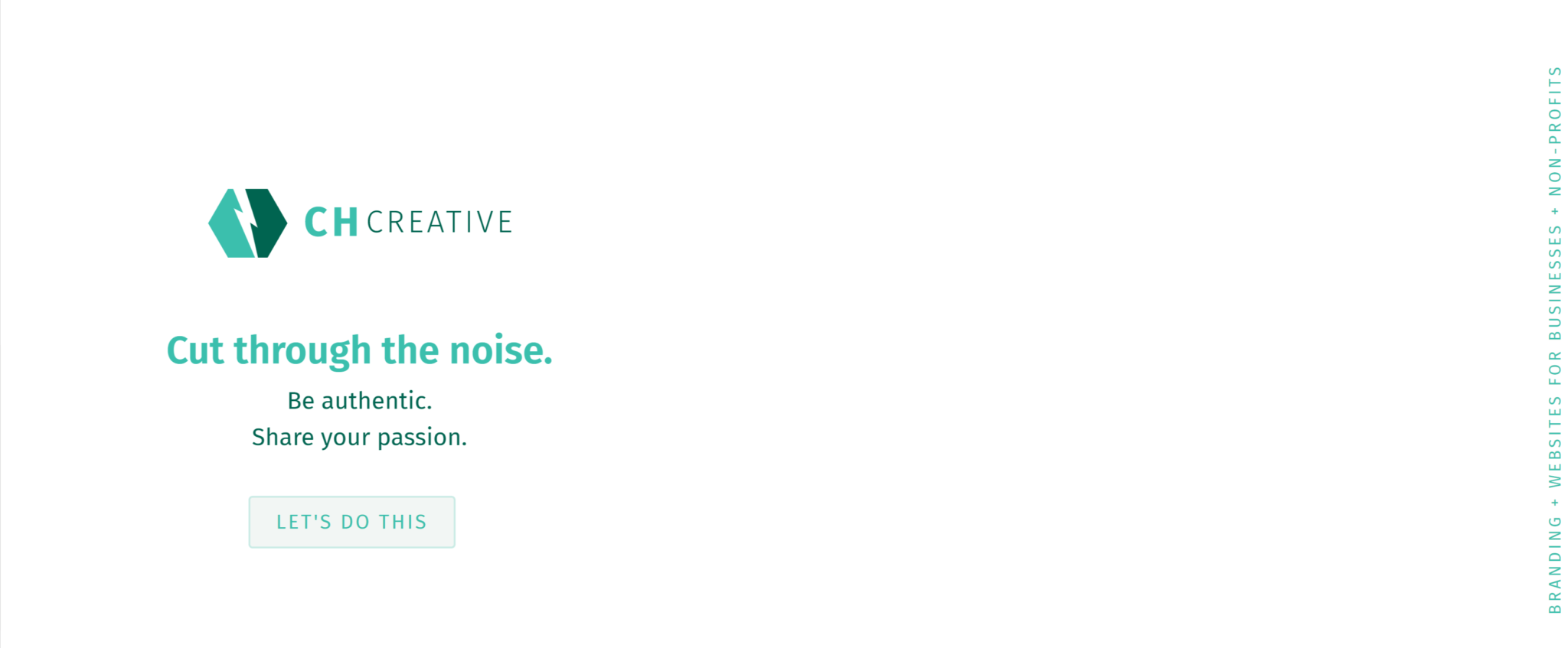 Like CH, you could offer memberships that provide customized designs for businesses, graphic design services for the life of the membership, and more. You could also license your art to businesses for a certain number of uses.
Groups & Communities
People need each other, and we need space to congregate. Group, community, and micro-community membership sites offer a place to chat, socialize, and share knowledge.
The era of the micro-community has come back full swing, especially at a time like this.
It probably seems like an uphill battle to monetize any forum or community. More and more, though, people are tired of unfiltered content and all-access conversations.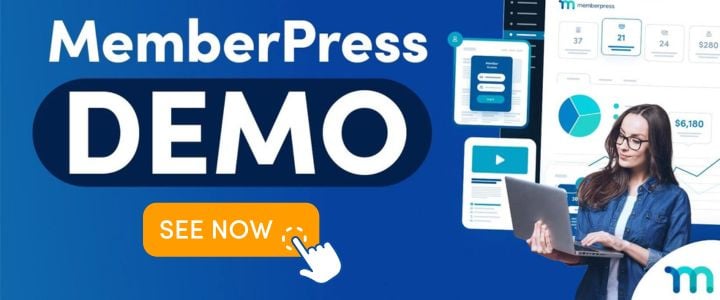 A lot of potential members are looking for a more structured environment that lets them have important discussions, enjoy the presence of others, and share their knowledge without the fear of trolls or uninterested parties.
In other words, the success of your group or community site will be determined by how specific it is, how you deal with trolls and time-wasters, and UX. If you run a tight ship, plenty of people will pay to get on board.
Combine MemberPress with a community through a forum plugin like BBPress or BuddyPress for maximum results.
There are so many examples of micro-communities we'd need an entire blog to even scratch the surface. Here are a few you can start thinking about.
Classifieds Membership Sites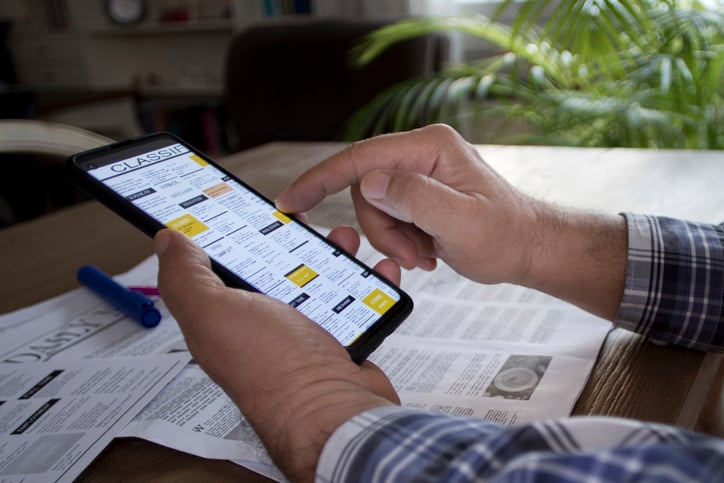 As with many membership site ideas listed here, the success of your classifieds site will hinge on your niche. The more you can drill down your niche the better.
Here are a few things you can do with a classified ads membership site:
Offer a limited number of posts for free
Charge customers based on the type of post (for example, a job post might cost more than a free-stuff listing)
If you go with a dating site, you could limit a user's ability to read and send messages without a membership (otherwise known as paywalling)
But don't be too restrictive when building your classifieds site. It's easy to push users away.
Hostfully is a MemberPress site you might want to look at for inspiration in this area.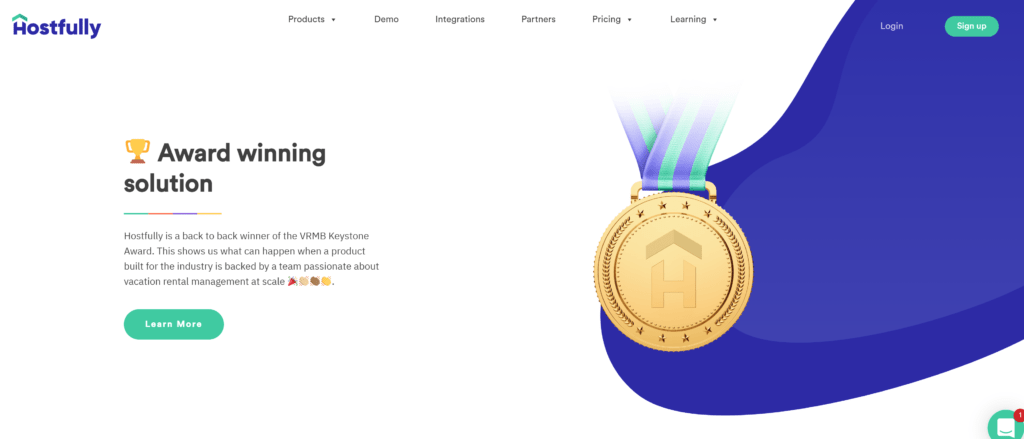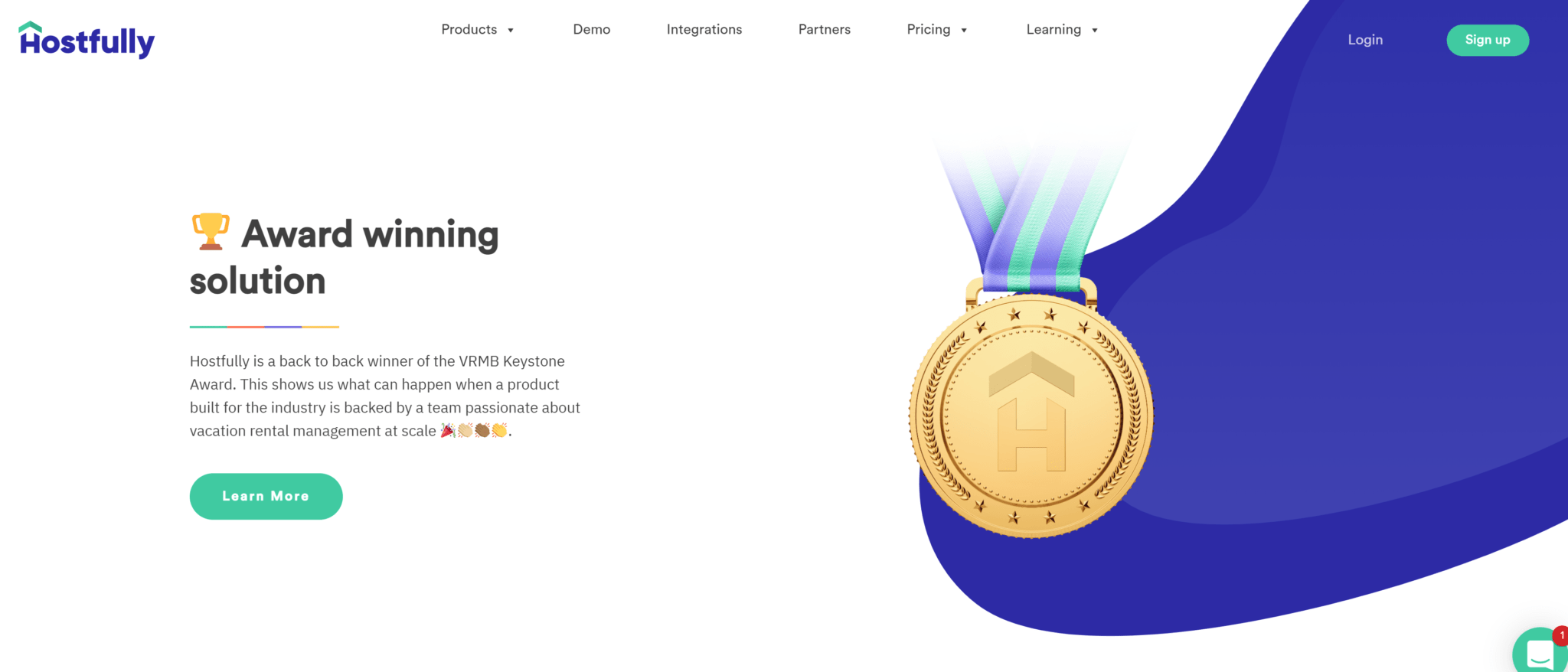 This innovative company uses MemberPress to create a subscription platform where property owners can collect and manage their vacation rental listings from the four major players (Airbnb, HomeAway, Booking.com, and TripAdvisor) all in one place.
Entertainment or Fandom Membership Sites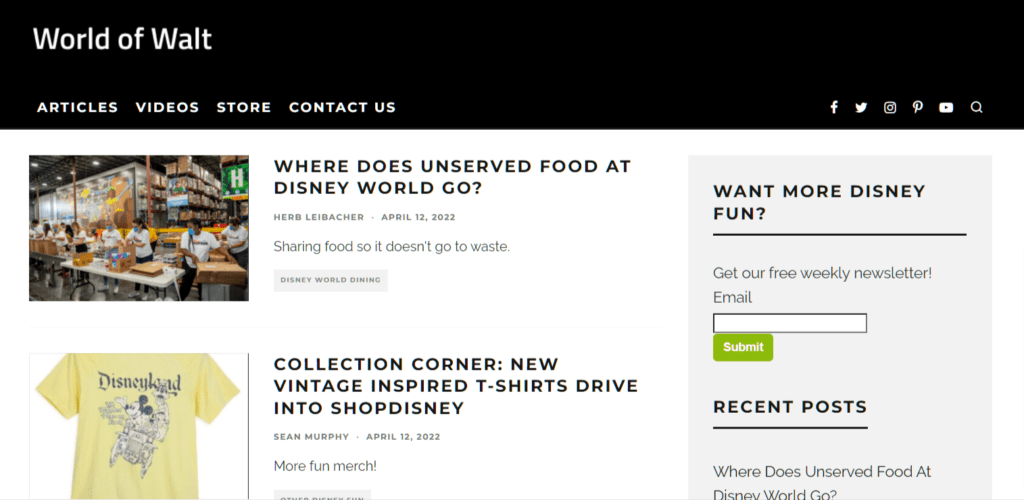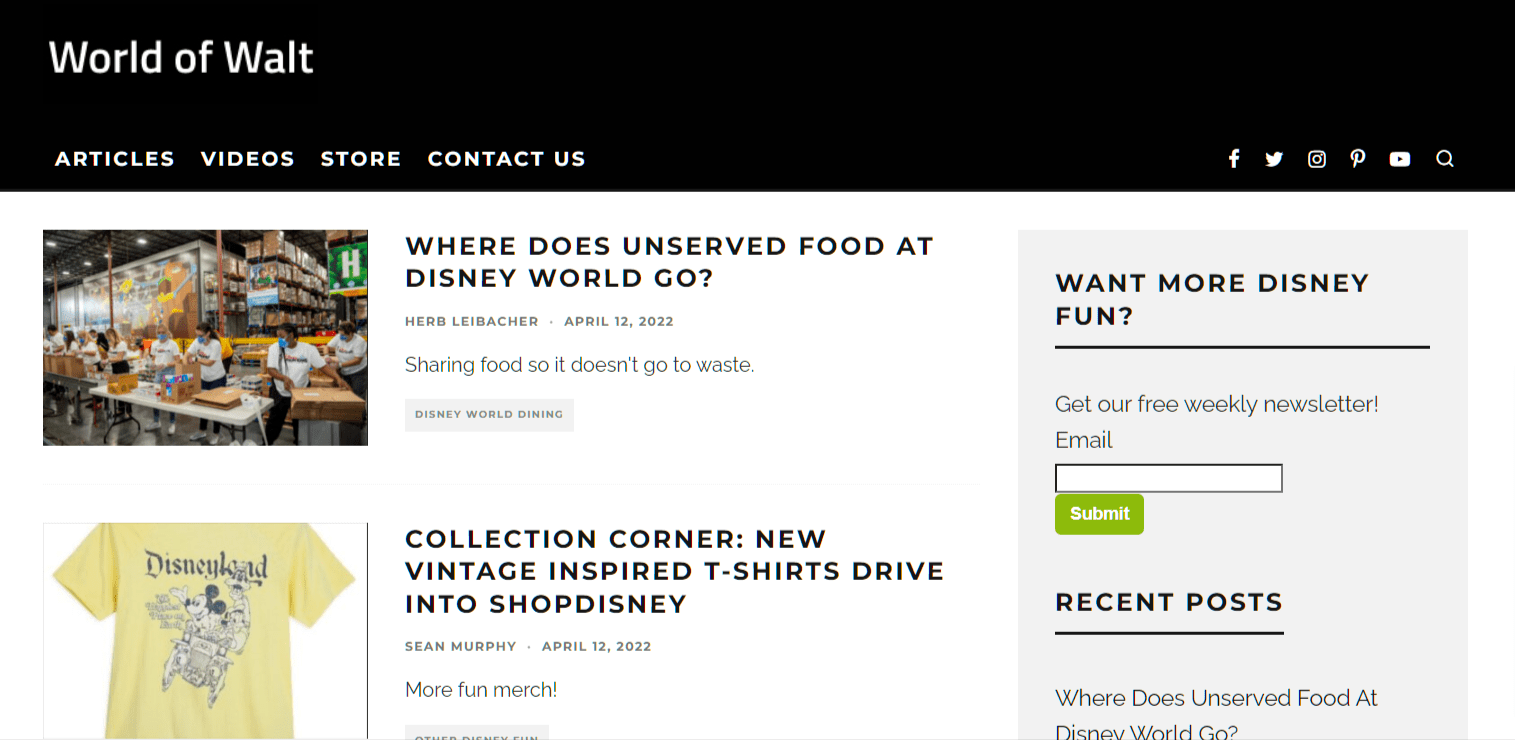 Do you know everything there is to know about Star Wars, Harry Potter, or any other huge fandom? Or do you even just know more than the average fan?
You can monetize your love for different entertainment mediums by starting a fan site with news, wiki entries, or general information.
World of Walt is a great example. This site uses MemberPress to offer fans articles, livecams, videos, and swag related to all things Disney.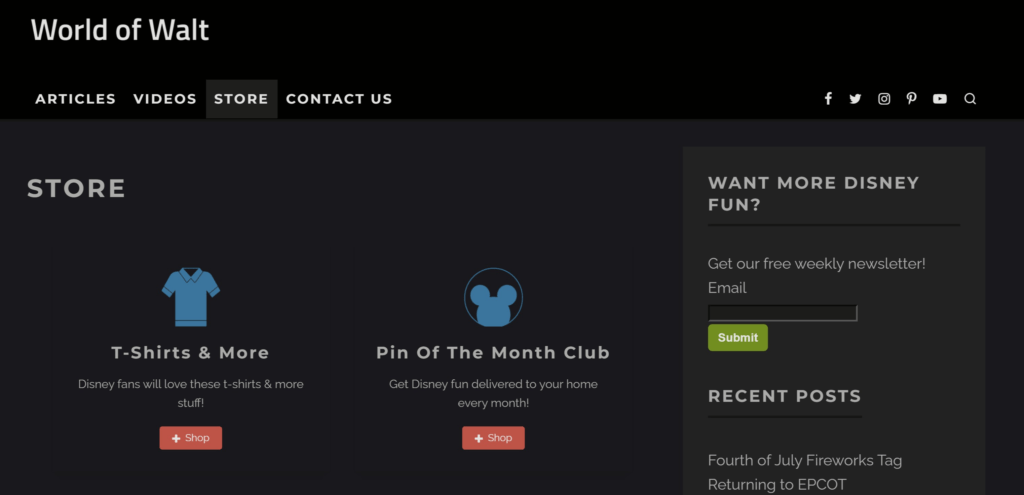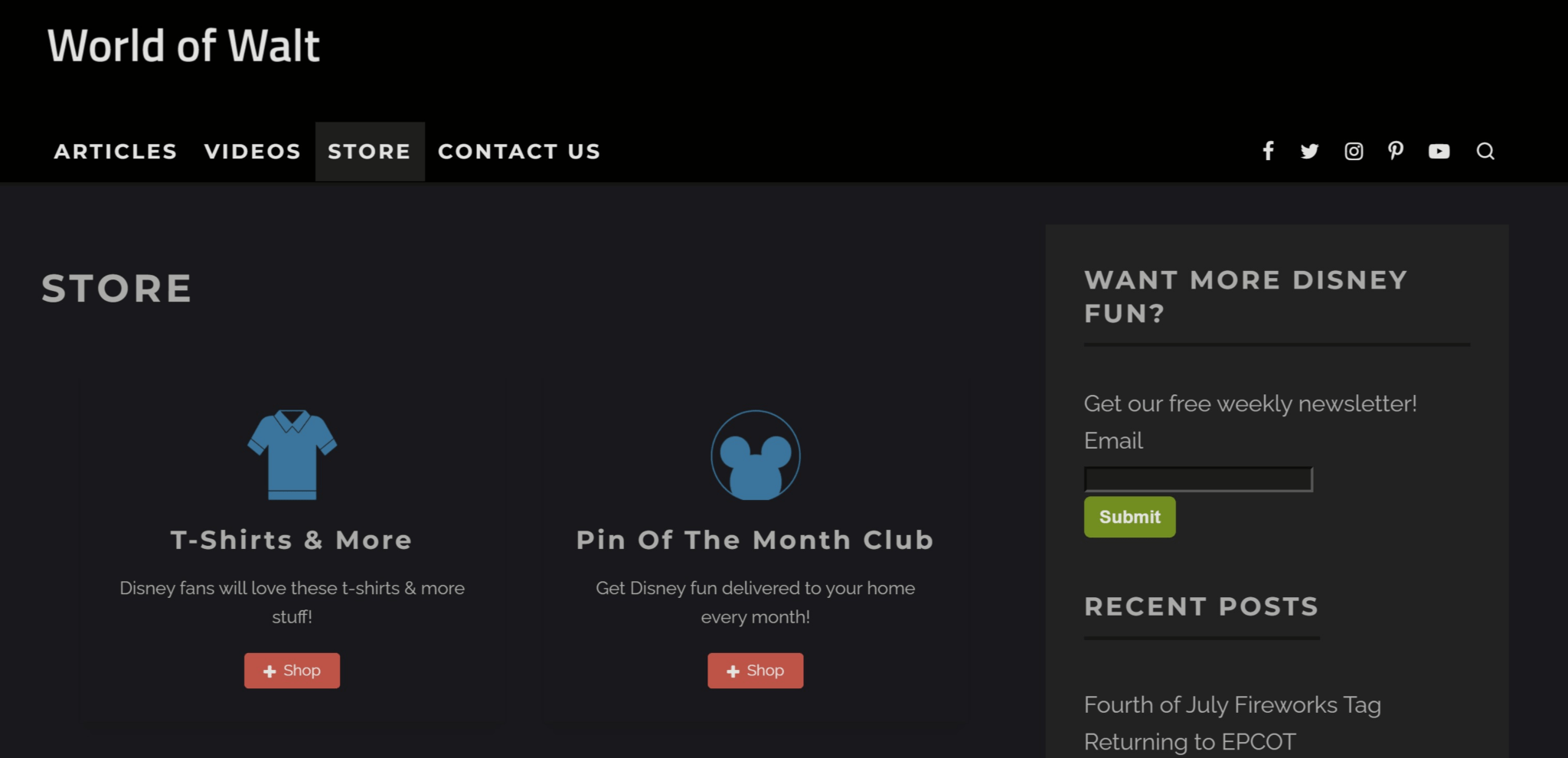 A fandom membership site will definitely attract a lot of viewers and readers. If you're willing to spend the time needed to become an influencer, there's huge money-making potential in this area.
Speaking of that…
Patron/Fan Membership Sites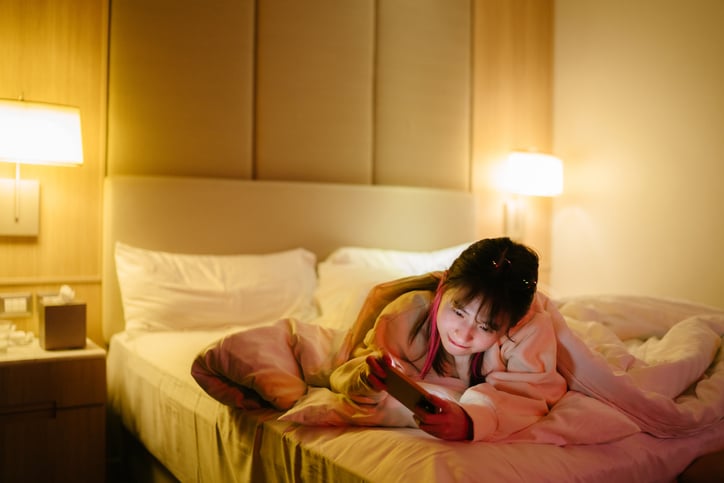 People need entertainment. And patron membership sites allow consumers to support their favorite entertainers without also supporting a middleman.
Patron membership sites can double as content libraries. Members pay to access the work of a specific group or person. Some are even built with general support in mind instead of an exchange of goods.
People want to help their favorite creators continue in their creative processes, and they can be willing to offer support over the long haul.
So what about the middleman part?
There are lots of sites, like Patreon, that help creators access their fans directly. However, hosted sites like this that take a big a cut of your profits and hold you to an intense set of rules.
They also take away your control and take ownership of your data.
That's why many creators decide to cut the middleman and start their members-only site with MemberPress. This gives them full control over their content and eliminates any deep cuts to their profits.


Pro NFL player Terrell Owens is a great example. You can see his MemberPress fansite here.
Creative Community Membership Sites
Artists, writers, musicians, and most creative people want to talk about their creativity, and they want to share their knowledge. Sites that bring people together to discuss tips and stories about their favorite creative skills are a huge hit.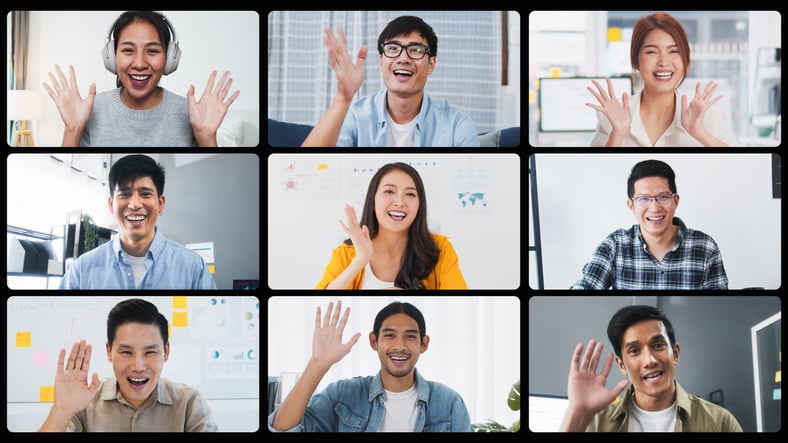 Hosted sites like DeviantArt, Stories.com, and Behance show that giving people a platform to show off their skills attracts a wide audience.
However, as we mentioned, these sites charge big fees and take control out of your hands. MemberPress is a much better option for creators who value their independence.
Hobby Membership Sites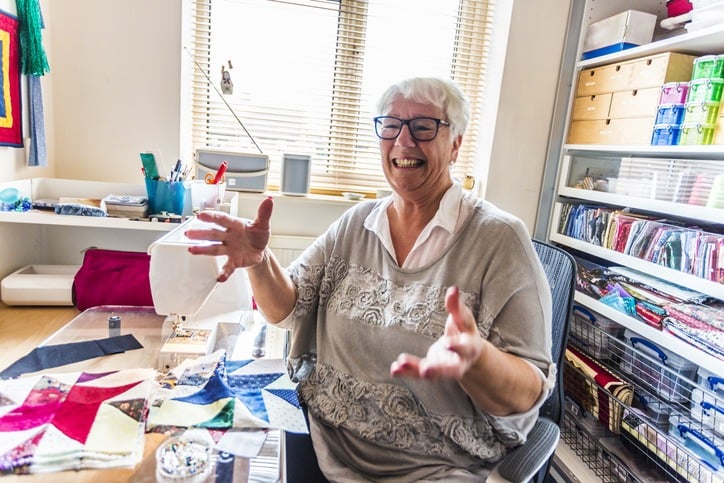 Hobbies are essential, and hobbies build community. These types of sites are usually full of valuable content talking about the world around certain hobbies, giving tips and tricks, and more.
For instance, a crochet community membership site might have blog posts and articles dedicated to the best hooks to use for different projects, but might also include course offerings that teach newbies how to get started.
The same website might offer an active forum, video guides, and alerts about local sales on yarn and materials.


For inspiration, check out MemberPress hobby site Cake Craft School. The school manages its enrollment with MemberPress, offering monthly, quarterly, and biannual access to fondant hobbyists.
Serial Content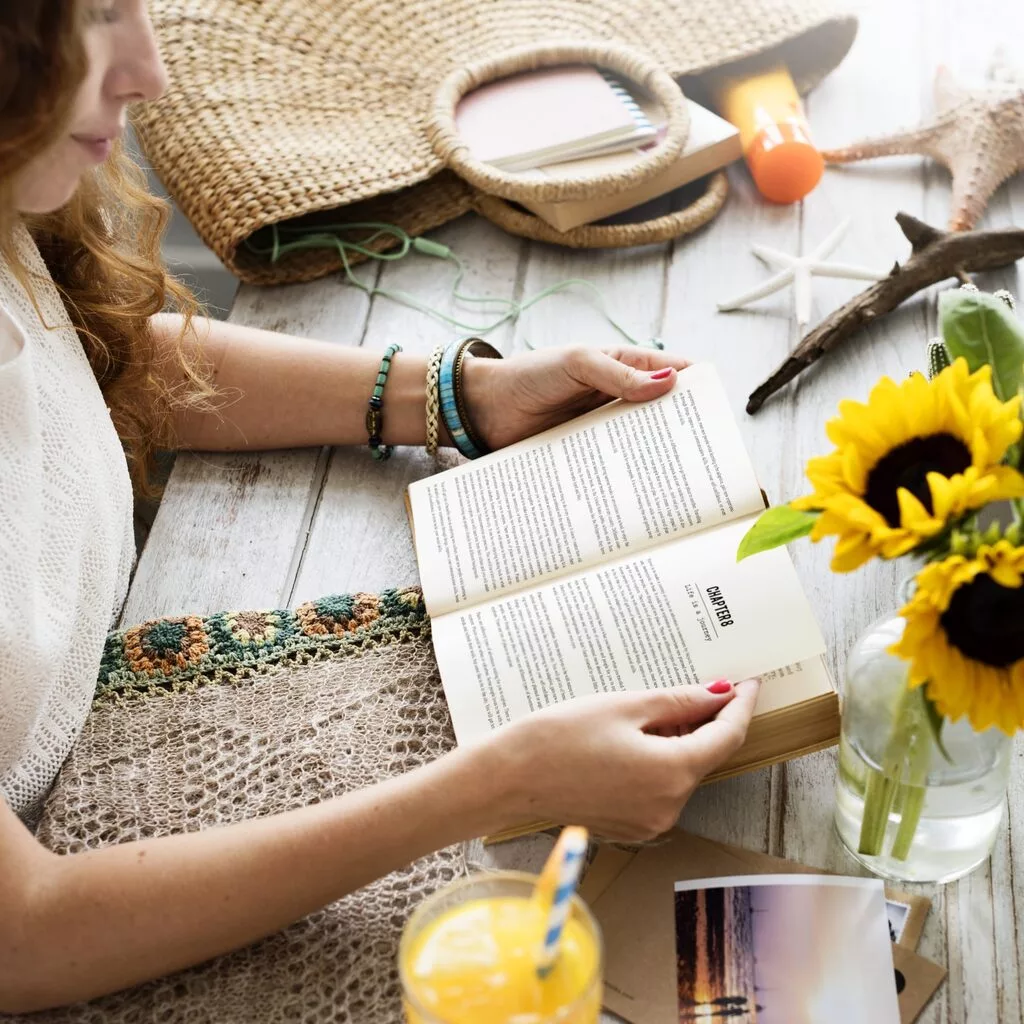 Magazines and print journalism have seen a huge nosedive in the last decade. As more people read their news and fiction on phones and e-readers, fewer people are investing in newsstands and bookstores.
Radio is making a huge comeback in the form of podcasts, and the internet is king when it comes to our entertainment.
With that being said, there are countless readers, watchers, and listeners who are always looking for something to digest – that's in their niche. Niche-based online publications see large and loyal membership bases.
For example, The Tracking Board is a MemberPress site that serves only those working in the Southern California entertainment industry.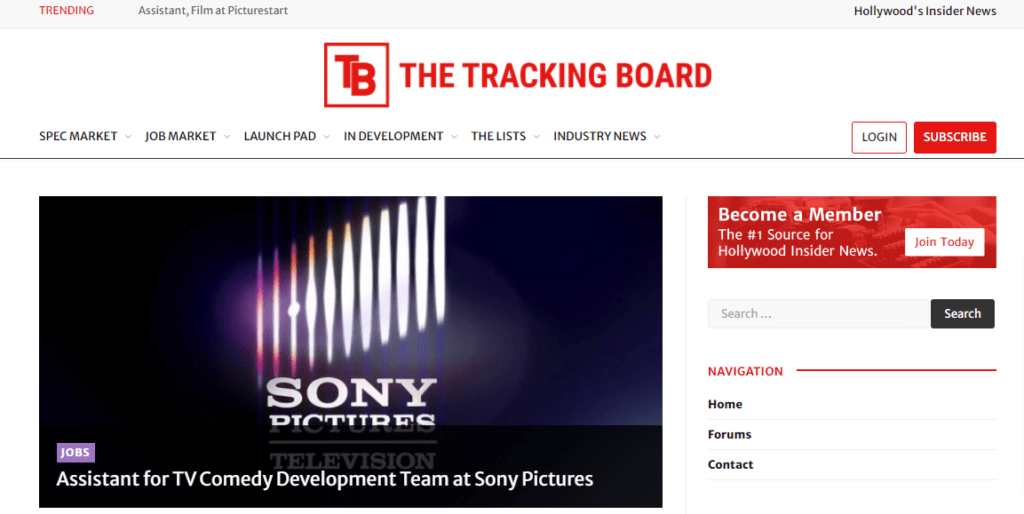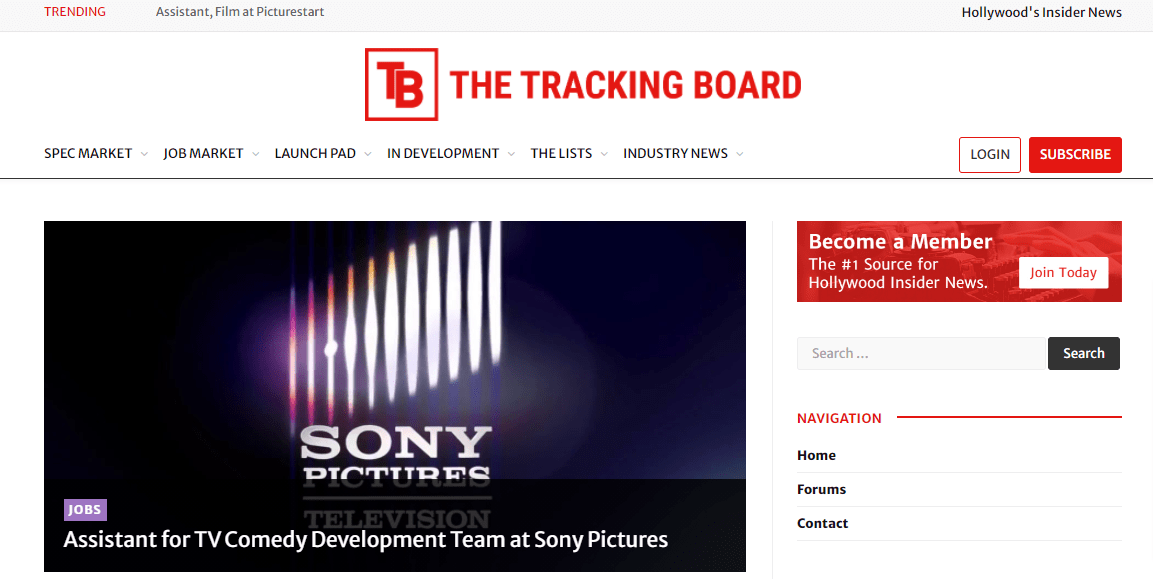 Using a paywall like MemberPress, publications can be a great option for monetization.
Like Medium, you can charge members a fee for for publishing on your site (a great way to avoid ads). And/or you can charge readers for access to articles and other content.
Here are a few examples of online publication memberships.
News and Journalism Membership Sites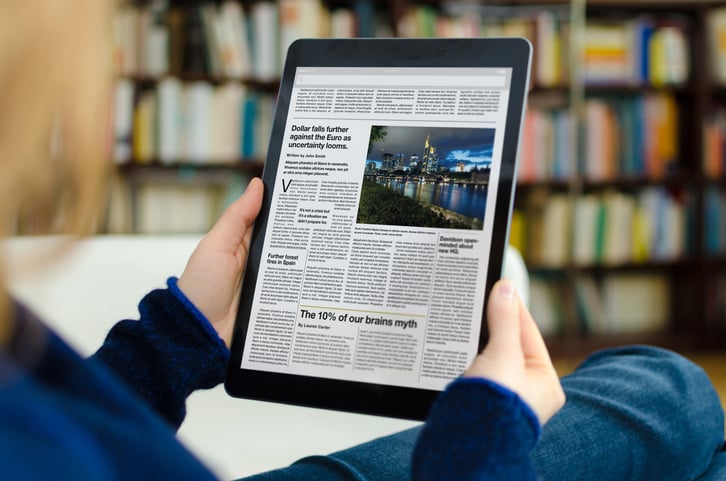 Times have changed! With the open atmosphere of the internet, there are lots of sites that offer news, political opinions, and general observations.
With your own decentralized news or journalism membership site, you can inform the public about topics that matter to you without having to run anything by an editor. And you don't have to worry about getting canceled by your platform.
South African MemberPress site BizNews is one such publication. This online business news source works in partnership with The Wall Street Journal to cover a wide range of topics from an even wider range of angles.


Plenty of previously print-only magazines and newspapers have adopted this model. Chances are some of your favorite news source require a monthly subscription to access content after a certain point. You can do the same!
There's no need to paywall every single thing, especially in the beginning. Show potential readers that your opinion matters with enough free content to get them hooked. It's best to engage often and provide extreme value to see any success with a news or journalism business.
Serial Fiction Membership Sites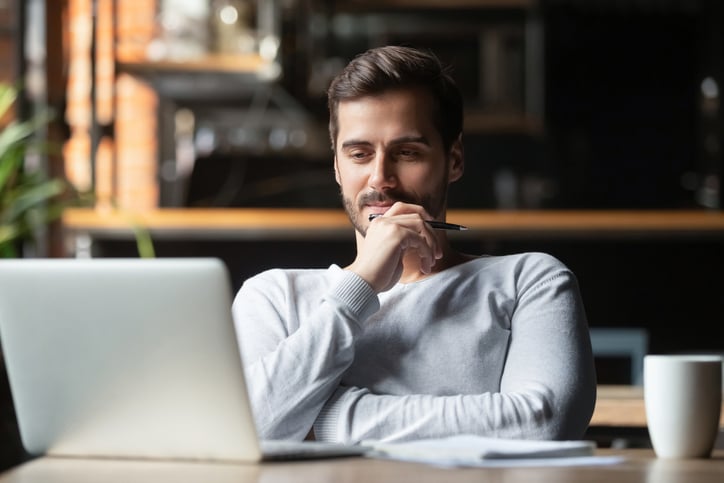 A publication type growing in popularity is serial fiction. Sites like Webtoons, Tapas, and Wattpad offer memberships to readers, and in exchange, readers are given access to and notifications for new works of fiction on the platforms.
The content on these websites is published over a period of time and released in installments. While this type of membership site can be lucrative, it does require a level of talent and dedication.
Podcast Membership Sites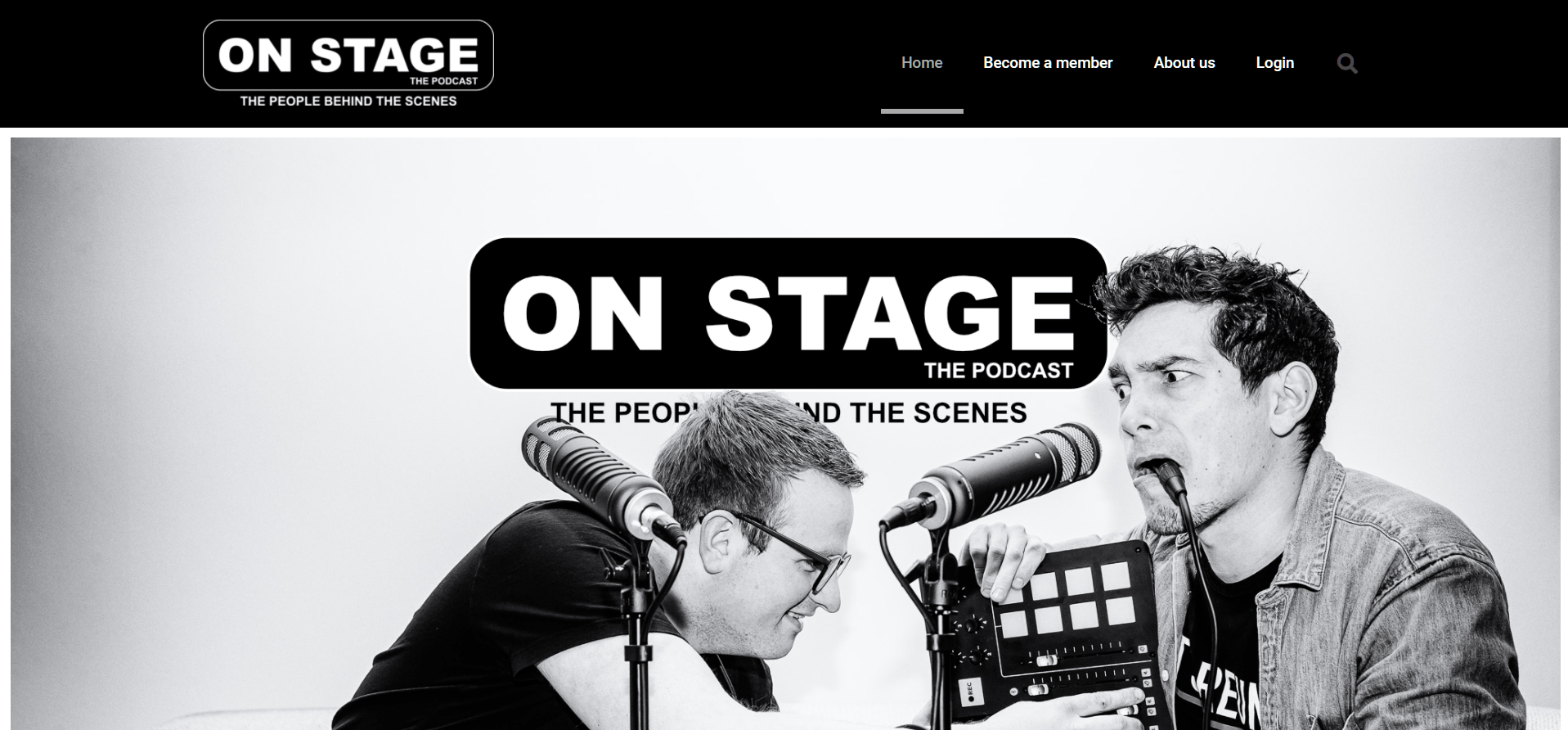 If you have something interesting to cover, and you're considering starting a podcast, now is the time.
Podcasting is a trendy and profitable format right now, and plenty of people are on the lookout for their next favorite podcast. Your fanbase will want to discuss your episodes, engage with you, and see show notes and sources.
Give them the space to do so without outside interruption, and they'll love you (and pay you) for it!
Dutch "Event men" Nikki and Thijs have done just this with their MemberPress-based show, On Stage – The Podcast. They deliver insights, news, and humor to folks working in the events industry.
When used with a plugin like Blubrry PowerPress, MemberPress allows you to protect your podcast feed based on membership levels.
While podcasts are an excellent choice if you've already built an audience, it can take a long time to acquire a substantial listenership. You won't feel the benefits of podcasting with a smaller audience, and you'll need the time to build and expand.
So keep in mind – this is an idea best utilized by people who are in it for the long haul.
But, if you're a master researcher, niche expert, or just generally well-spoken and organized, a podcast might be an excellent move for you.
Workshops & Online Courses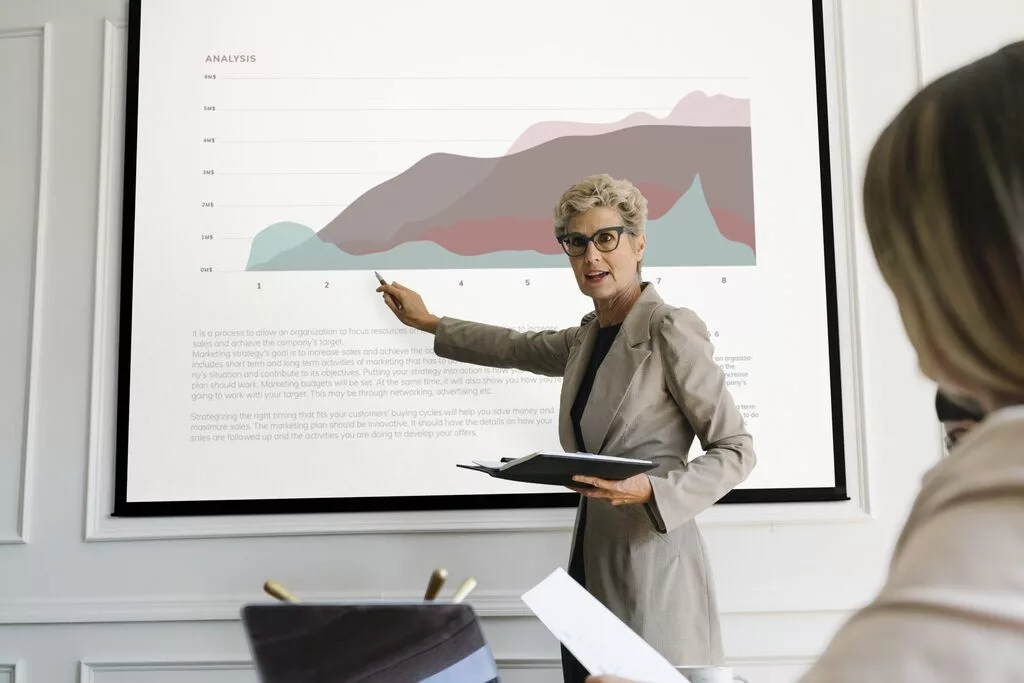 What's the difference between a workshop and a course? While it's mostly semantics, there are a few differences between the two. Workshops will typically have more exercises, homework, and things for the participants to try out.
Workshops are more likely to be administered in the form of a live (or previously recorded) webinar using a video conferencing solution like Zoom. Workshop teachers are a bit more involved, while courses allow you to work at your own pace (or a designated pace).
If you're interested in starting a course-based membership site, you should check out our built-in add-on, MemberPress Courses. It allows you to create and sell courses using a visual, drag-and-drop builder, and even create customized quizzes. Plus it's included at every level.
Life Skills Training Membership Sites
There are a lot of people out there who come from small families. There are even more who don't have anyone to show them the ropes when it comes to cooking, searching for apartments and housing, and other integral parts of growing up and setting up a life.
This disadvantage presents a huge opportunity for people who are knowledgeable with life skills and hacks, and that knowledge can lead to a great online business.
Teach other adults how to take care of things they might have missed out on learning. You can compile a ton of life skills and offer a membership site that covers them all, or find a niche topic and expand on it.
For inspiration, check out Mark Manson. He was actually one of the first life coaching brands to pick up the paid subscription model. And he uses MemberPress!


A few other ideas:
Disaster preparedness (definitely appropriate for our current global situation)
Food and water storage systems
Braiding and fashion
Apartment hunting or first-time home buying
You can make money with your life skills membership site by offering a knowledge-base and compiling the information for courses and downloads.
You could even run hands-on training sessions with MemberPress using a solution like Zoom via the Simply Schedule Appointments WordPress plugin.
Software and Tools Training Membership Sites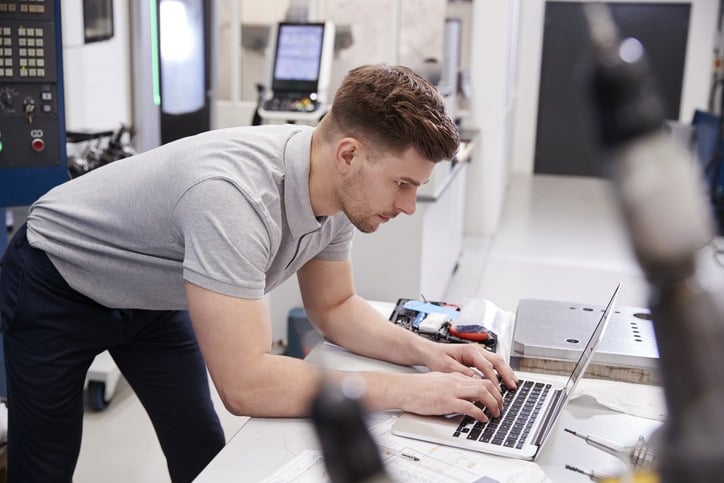 Whether they're using Adobe Creative Cloud for personal or professional reasons, chances are most people could use a helping hand with this somewhat complicated software.
Another viable option for software and tools training is offering add-ons, plugins, and cheats that are custom-made for popular programs.
Consider creating courses that help your customers master software with a high-learning curve:
Photoshop
Adobe Illustrator
Sketch
Blender
Python
AutoCAD
You can also give people technical overviews on equipment needed to run certain businesses. Think microphone and studio setups for voiceover actors, podcasters, and audio professionals.
Keeping people informed on these topics will convince them to keep their membership month after month.
Certifications & Training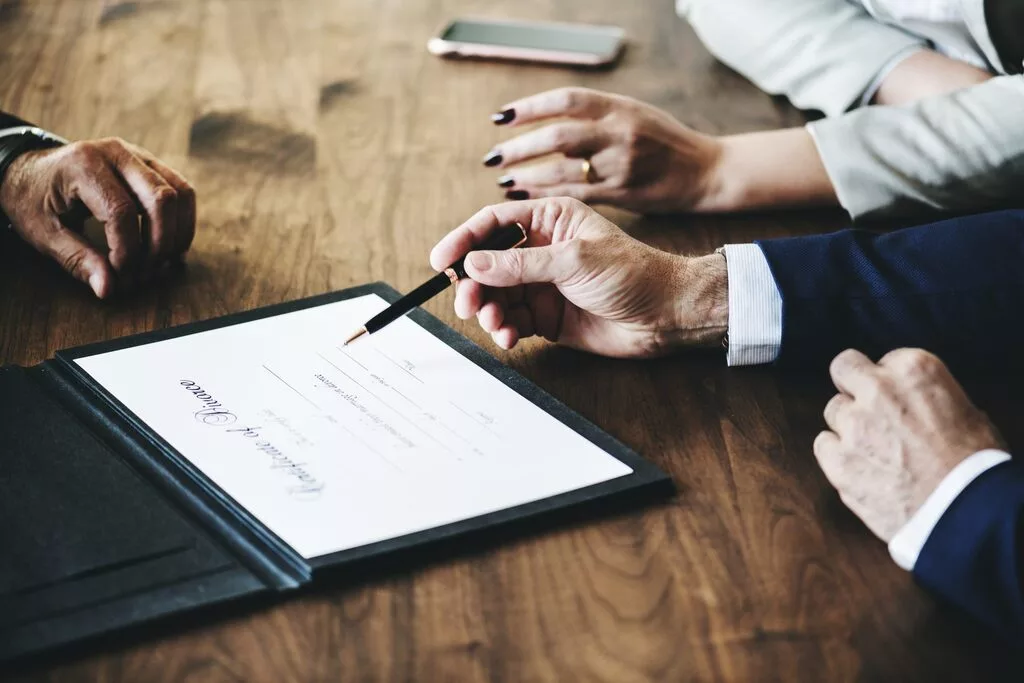 Certification and training sites are probably some of the most popular and profitable membership sites. The clear ROI demonstrated by these types of sites makes signing up more attractive to prospective members.
Plenty of people need to be better at what they're doing to advance in their careers. You can offer training for subjects that will increase your members' viability and desirability in an unstable job market. You can also offer your services on top of the training.
Make money with certifications and training sites by charging for:
Access to content libraries
One-on-one video training or personalized sessions
Paid certifications (offer certificates)
Paid courses that are required before members have access to certifications
You could help your customers get existing certifications or create your own certifications that prospective employers can view on your site.
Following are some membership site ideas that fit into the certification and training membership category.
Marketing and Business Training Membership Sites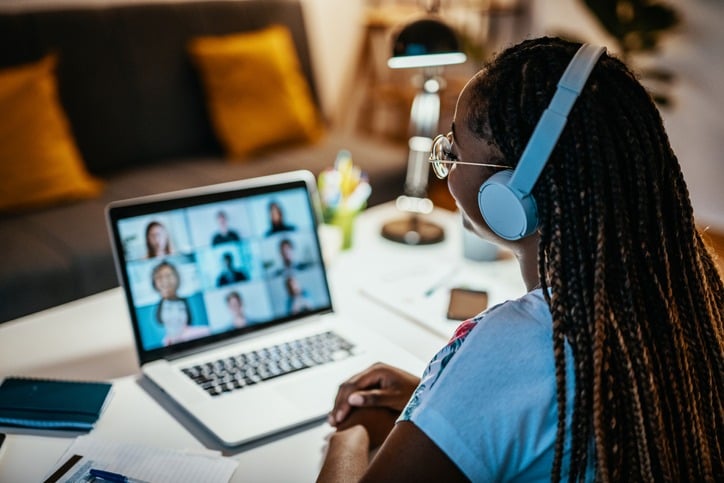 Marketing is hard, but it's essential for business growth. With that in mind, you can train others to market their products and services in ways that fit their business models.
Sites like DigitalMarketer and Hubspot are great examples of this. They've crafted names as reputable and highly sought sources of digital marketing information. They're both so big now that their certifications carry more weight than some academic degrees!
Consider offering training in areas like:
Marketing
Digital marketing
Advertising
PPC
Affiliate marketing
Copywriting
Business niches
Spark & Logic is a MemberPress-based site that offers training in the real estate business niche. They offer their program through a four-tiered subscription plan based on the number of agents enrolled.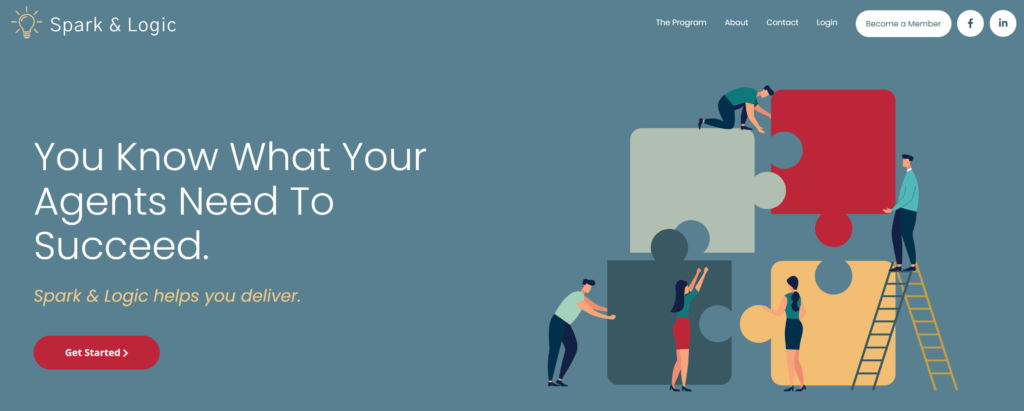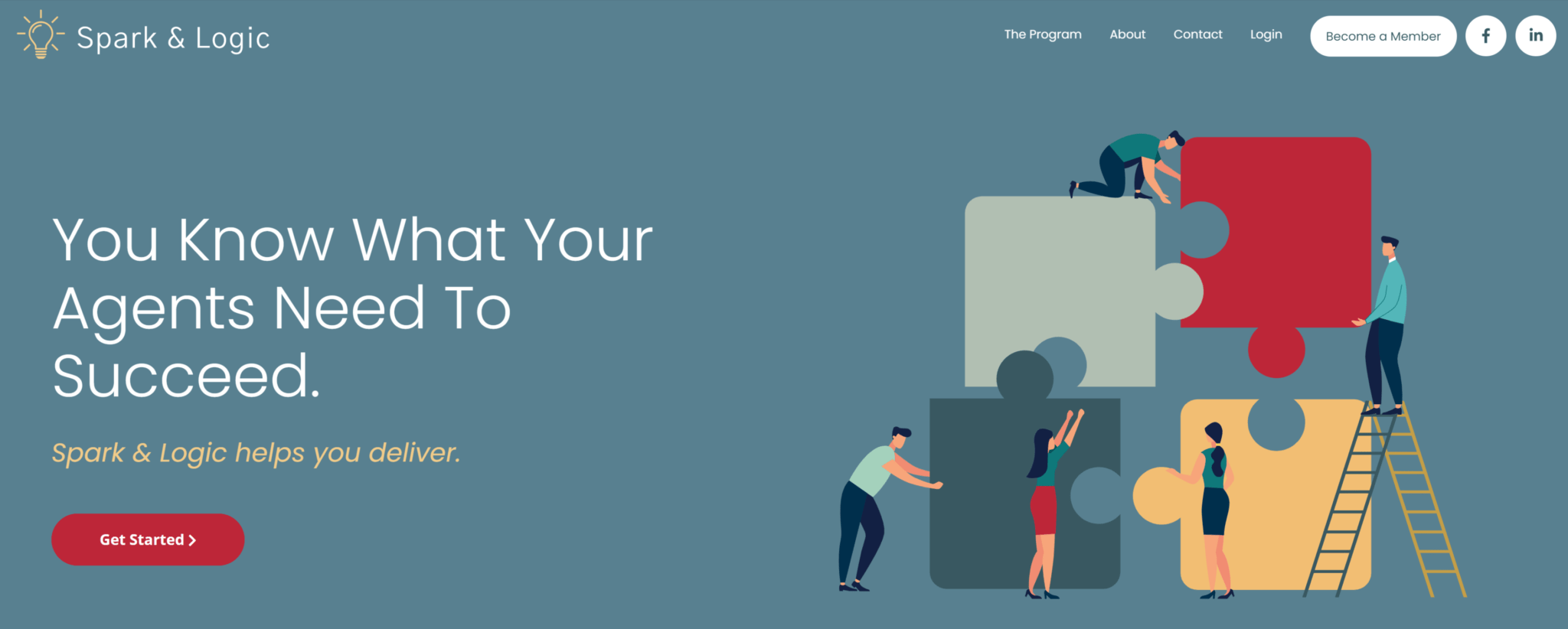 This type of training is invaluable and stands out as one of the more lucrative membership site types. It takes a lot of growth to see success, but it's worth it if you have the knowledge.
Coding and Web Development Membership Sites
Coding is an in-demand skill right now. With the current state of things, it's not looking like coding skills are going to fall out of favor anytime soon.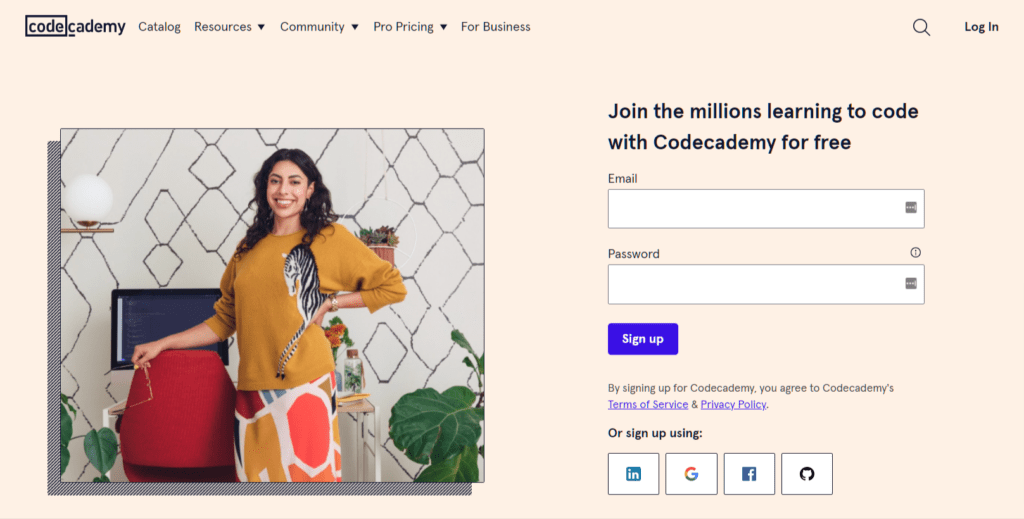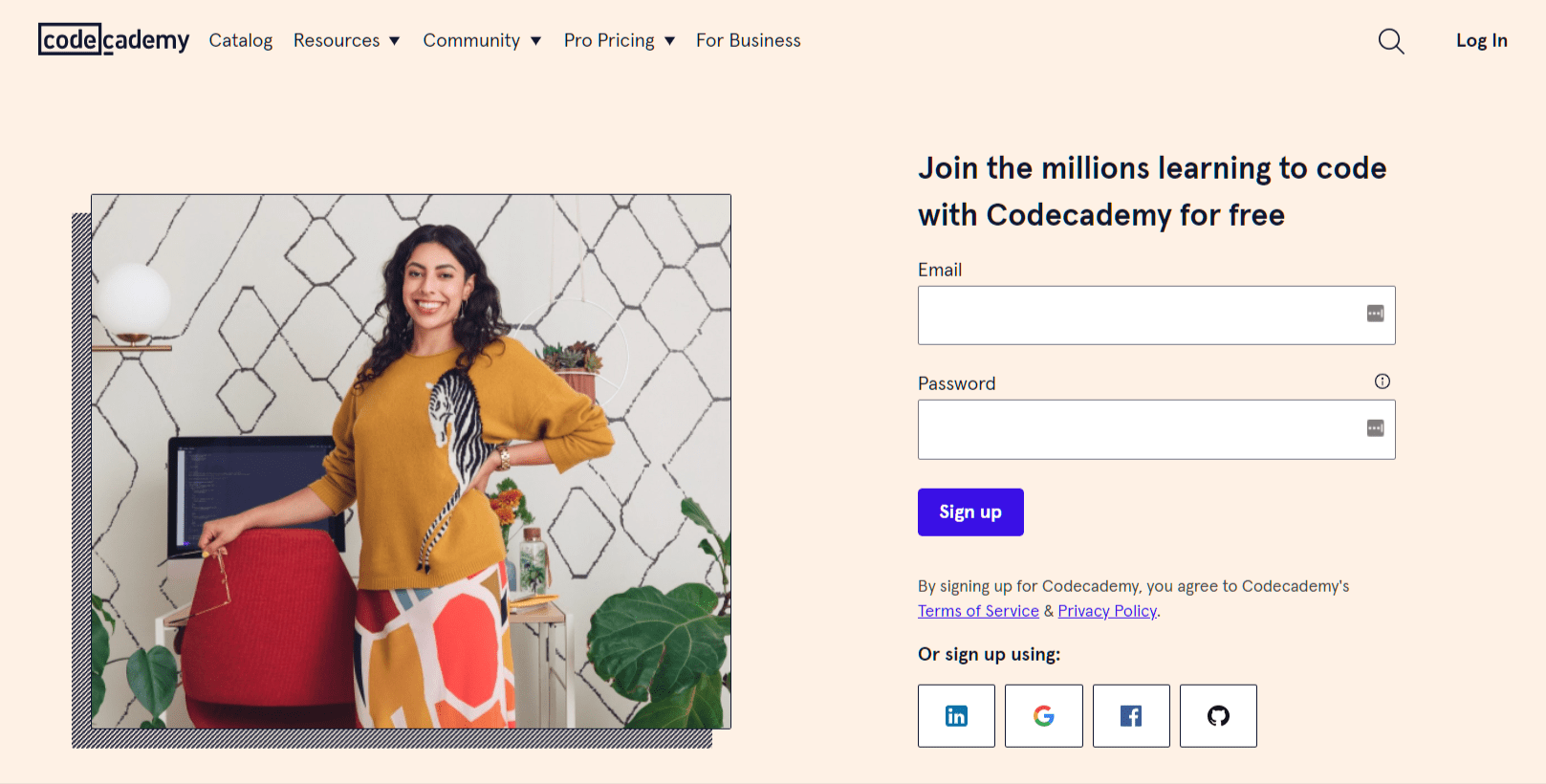 Like Codecademy, you can take members through hands-on training that shows (and tells) the valuable skill of coding. No matter the coding language you choose to cover, potential members will be happy to pay for a certification that could launch their careers.
This type of site might require some custom coding on your part along with MemberPress, but hey, you're an expert so that should be no problem!
Resume and Job Preparation Membership Sites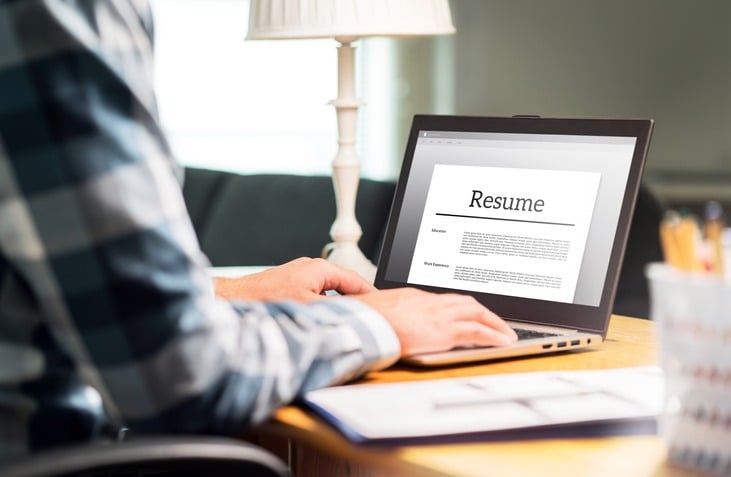 Resume-writing itself may be too small a subject to create a membership site around. Instead, consider job preparation.
Job preparation as a whole includes many additional skills that could warrant a monthly payment, such as tips and tricks, and lots of updated information.
This is another site that can be multiple things at once. Offer to edit and create resumes, allow community-based critiques and grading, and show plenty of examples for maximum success.
Networking and Modern Job Skills Membership Sites
There's an art to networking.
Much like studying and school prep, finding a job can be a skill on its own. Offer members a way to learn the art of cover letters, dressing for the job they want, and acing interviews.
You could include things like:
Tips and tricks for networking events
Event schedules and discounts
Job skill courses or kits
Cover letter examples (and services)
Community critique
Other essential job skills
Finance Training Membership Sites

With money being such a vital part of our lives, it's interesting that most people don't understand it at all. You can change that with a membership site dedicated to financial literacy, financial services, or just financial training in general.
The Signals Guru does all the above. The MemberPress-based site offers access to live investment advice, training materials, online courses, and other resources relevant to Forex trading.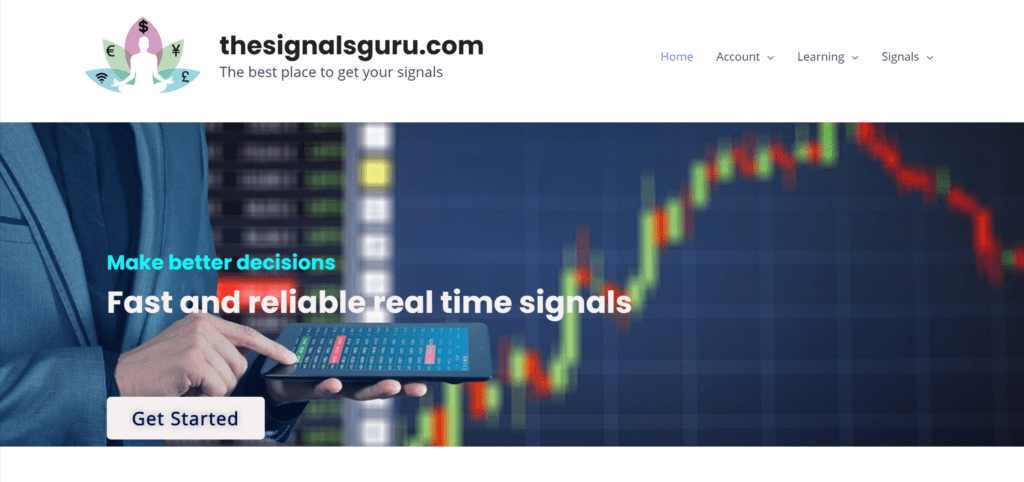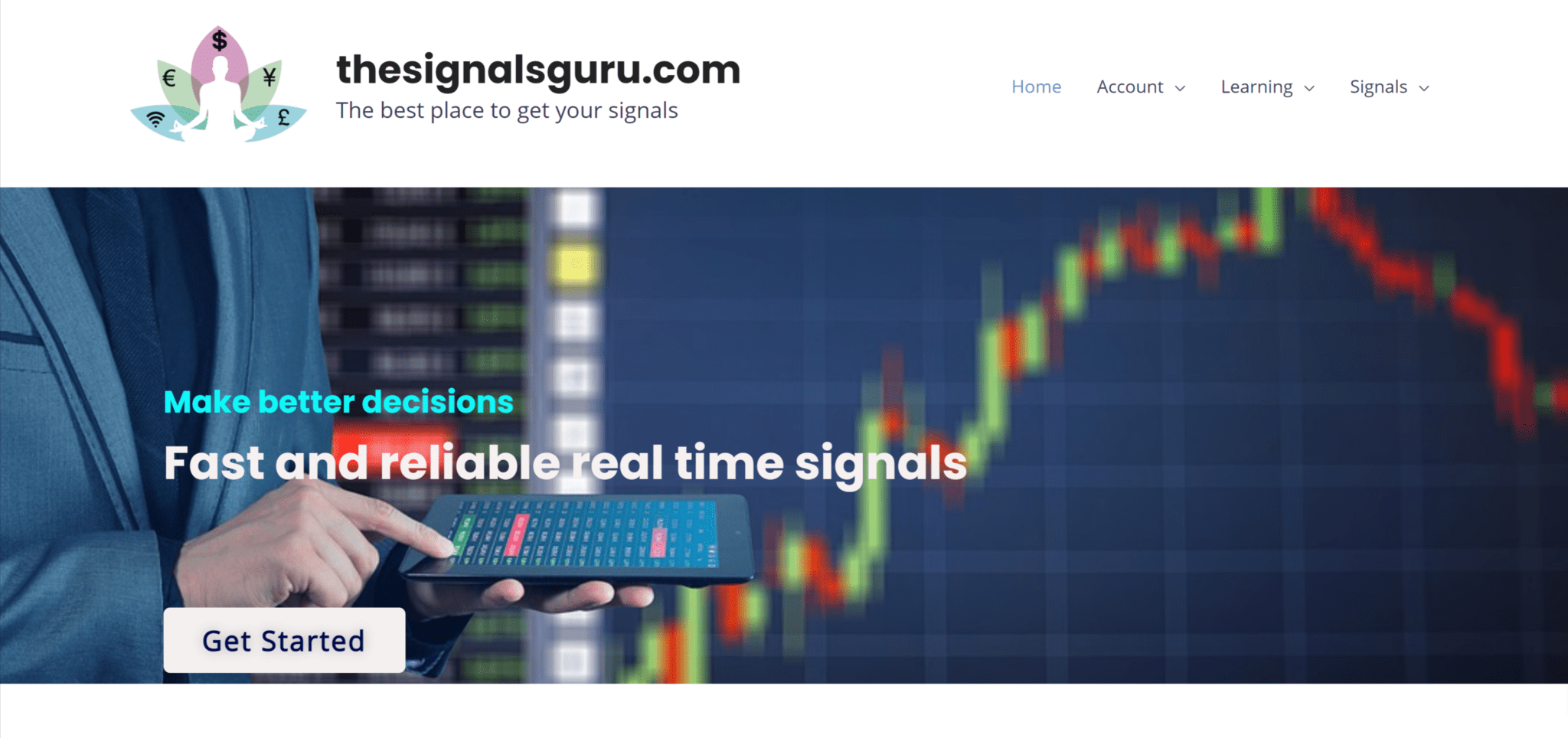 Your site could cover topics like:
Stocks training, walk-throughs, and guides
Financial advice
Credit repair guidance
Tax and IRS help
Test Preparation and Study Help Membership Sites
If you're a tutor, this is a great idea to consider. Test prep and study membership sites see a steady stream of students of all ages looking for consistent help. Your offered services might include video tutoring via a service like Zoom.
ASE School Prep is an excellent example. Built on MemberPress, the site offers comprehensive preparation resources for the Automotive Service Excellence (ASE) test.
Helping people get ahead in school, or get ready for college, will always be a viable membership model. There are many places to start, but if you're drawing a blank, consider one of these:
Preparation for the MCAT
ACT testing
DAT
LEED certification
LSAT
Special needs curriculum
For inspiration, you might also check out English Pro Tips. This MemberPress site prepares students for the International English Language Testing System (IELTS) exam.
Homeschool and Online Learning Content Library Membership Sites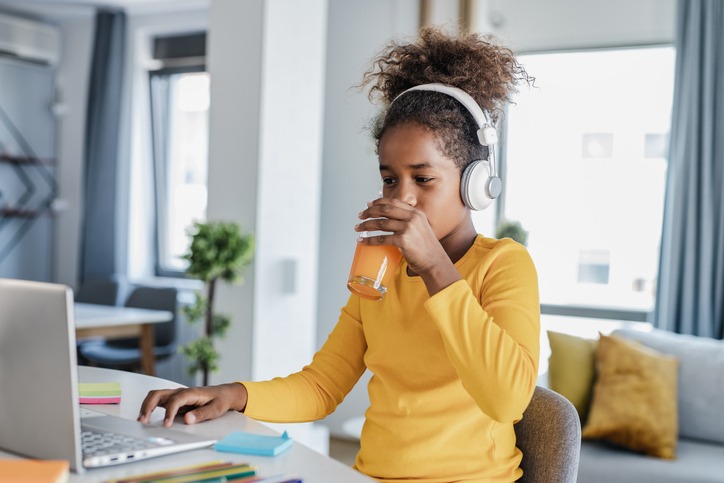 Speaking of tutoring, we're seeing an unprecedented number of children being taught from home.
It's a timely need. With the widespread pandemic school closures, parents all over the world were forced to give homeschooling a try. And many realized what a good fit it could be for their kids.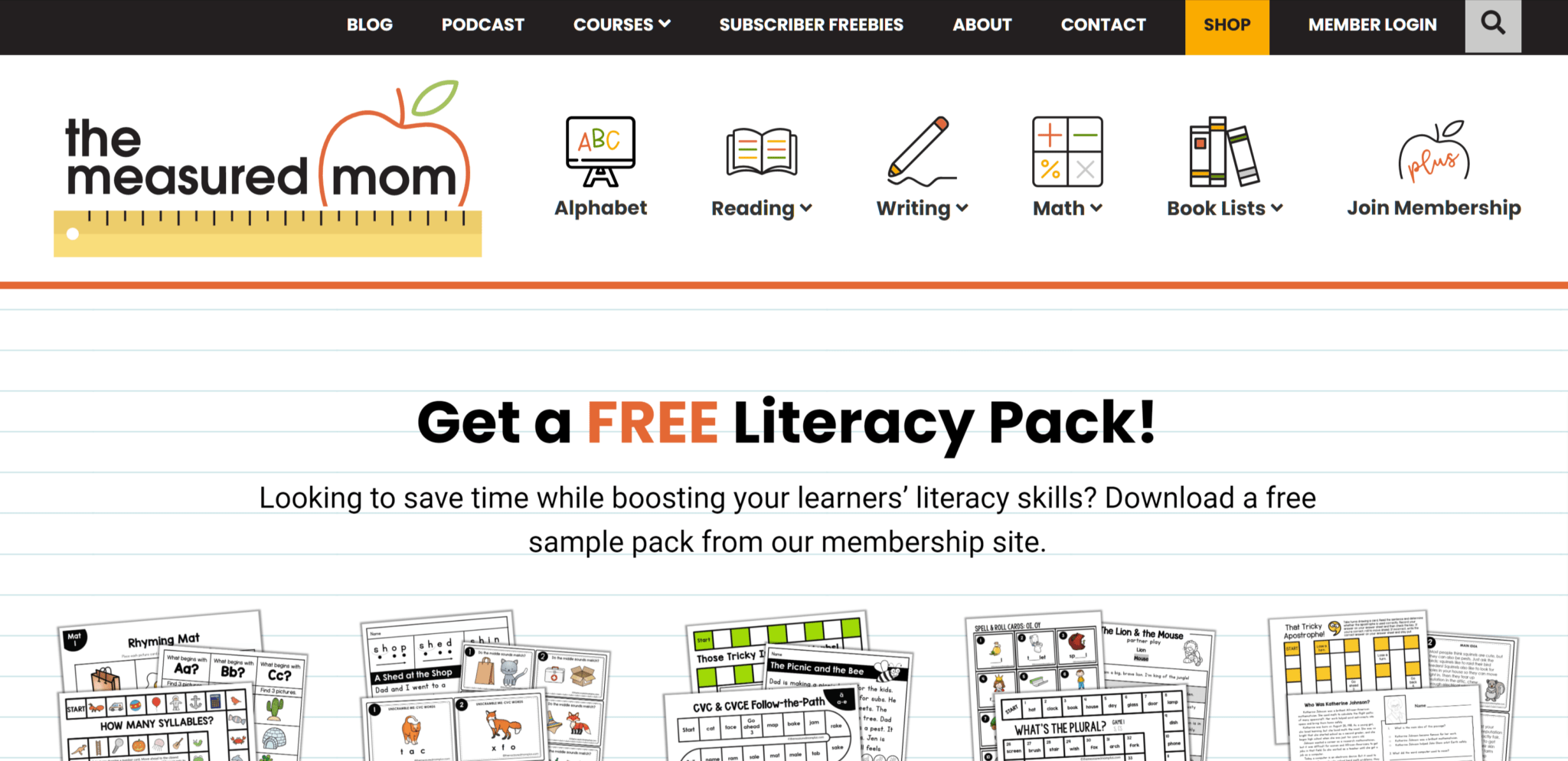 If you have a background in education, you can offer courses that help bring even more variety to the homeschooling experience. You might want to check out the MemberPress site The Measured Mom for some inspiration and ideas.
Personal Development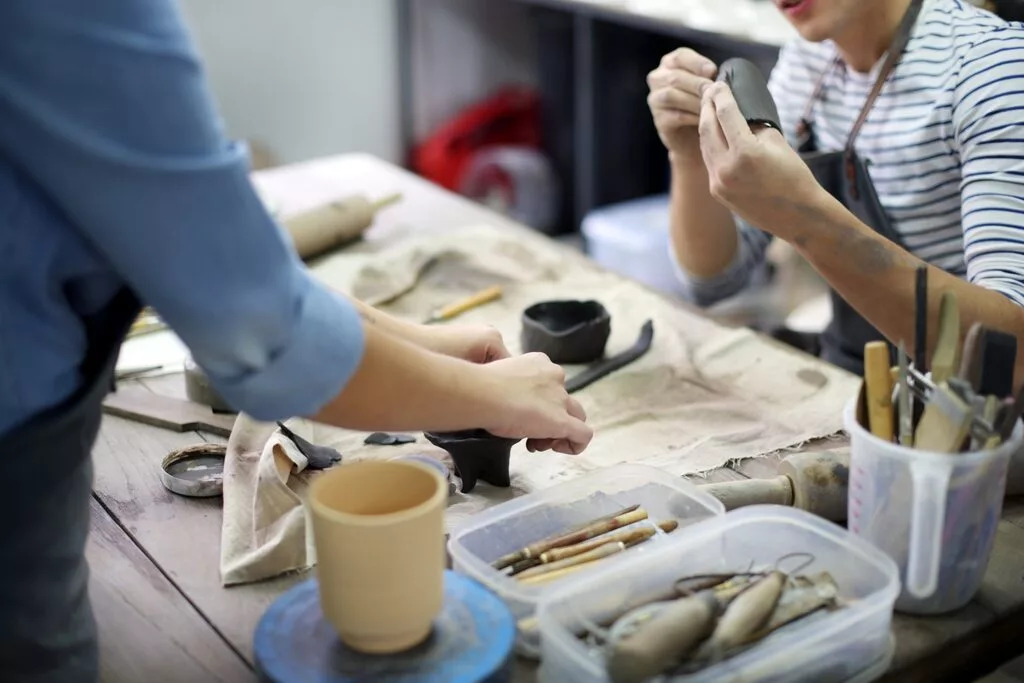 If you have a hobby or personal skill you've been honing your whole life, now's the time to treat it seriously. It could turn out to be a great way to make a living.
Consider the following creative and personal development membership sites ideas.
Music/Art/Writing Membership Sites
We don't believe in starving artists. It's been said that it takes 10,000 hours to become an expert. When you think about it, aren't you already an expert when it comes to your favorite creative outlet?
Chances are, you're also an expert at your favorite hobby, and you can share that knowledge with people looking to learn more. Kara Bullock Art School, an art education site built on MemberPress, is a great example.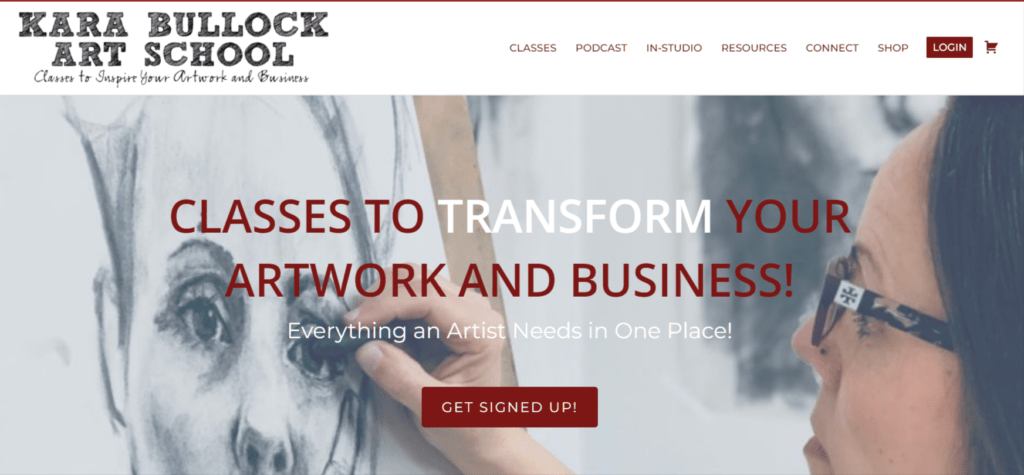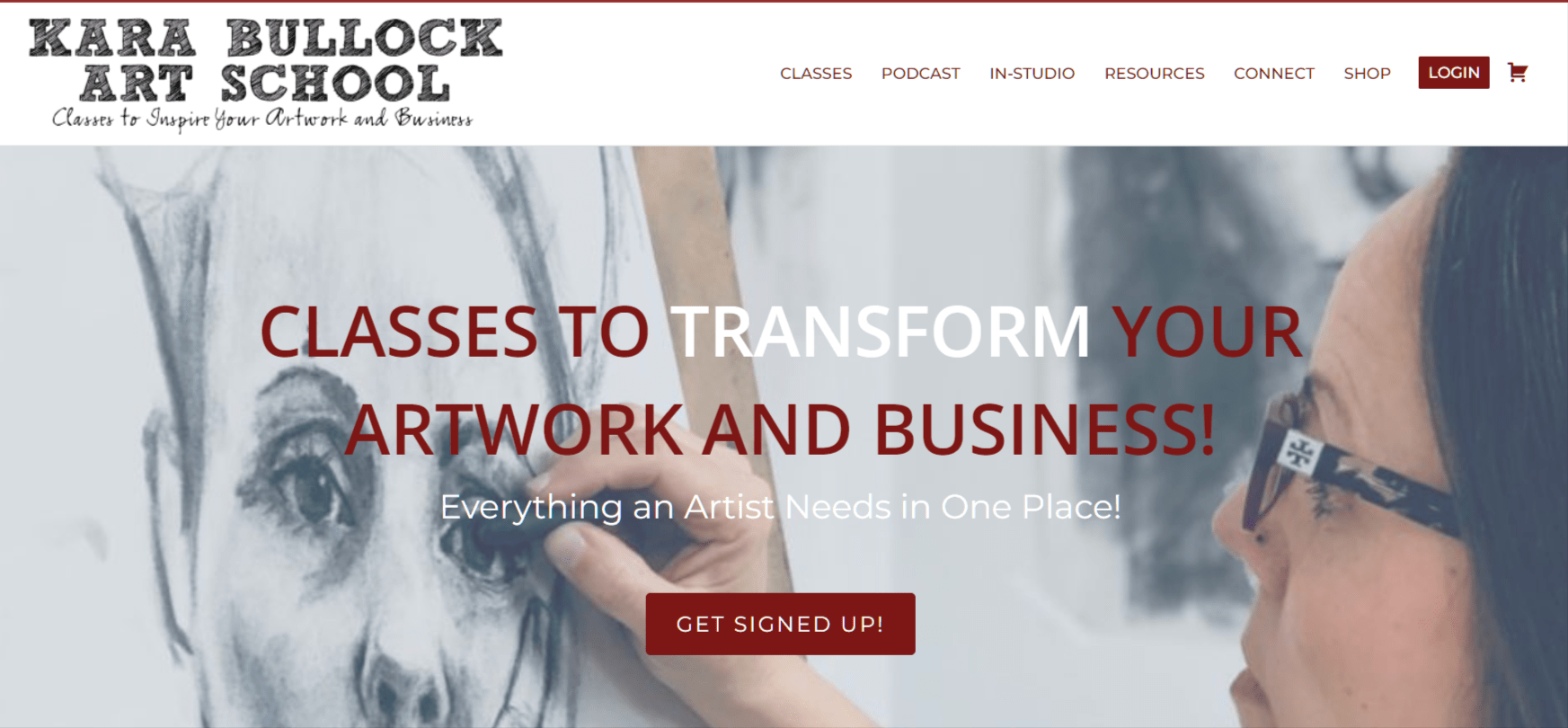 What could be better than teaching members the art of creativity? Some may want these skills for their job search. Others may just want personal growth.
Either way, people are more than willing to pay for one-on-one training, video courses, and how-to guides on their favorite creative outlet.
DIY Membership Sites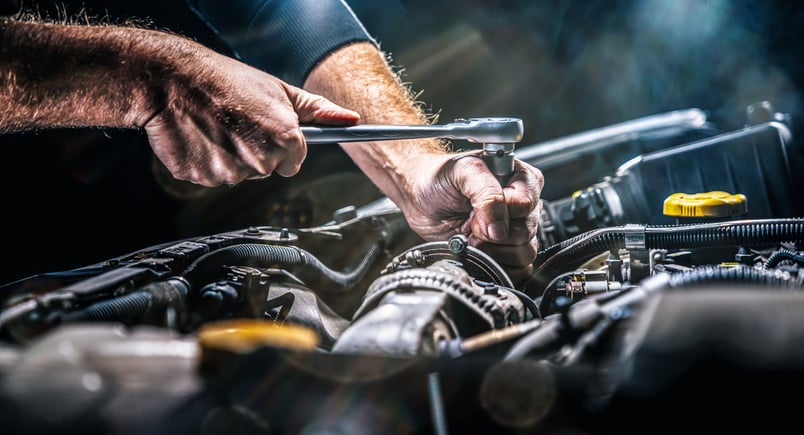 Upcycling and at home fixes will never go out of style. Create a DIY membership site to give members ideas and guides on transformations they can do themselves.
Consider the following fun topics:
Painting
Furniture refinishing
Home repairs
Gardening
DoItYourself is an example of an awesome (and free) membership site for handy people. The site generates revenue through ads and – we would assume – email marketing. So to join, the only "fee" is your email address.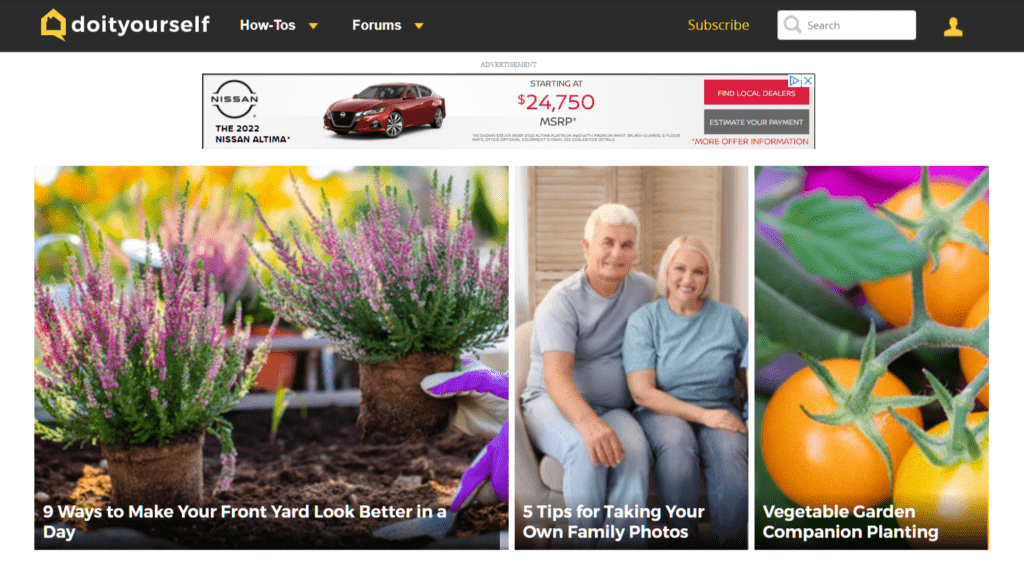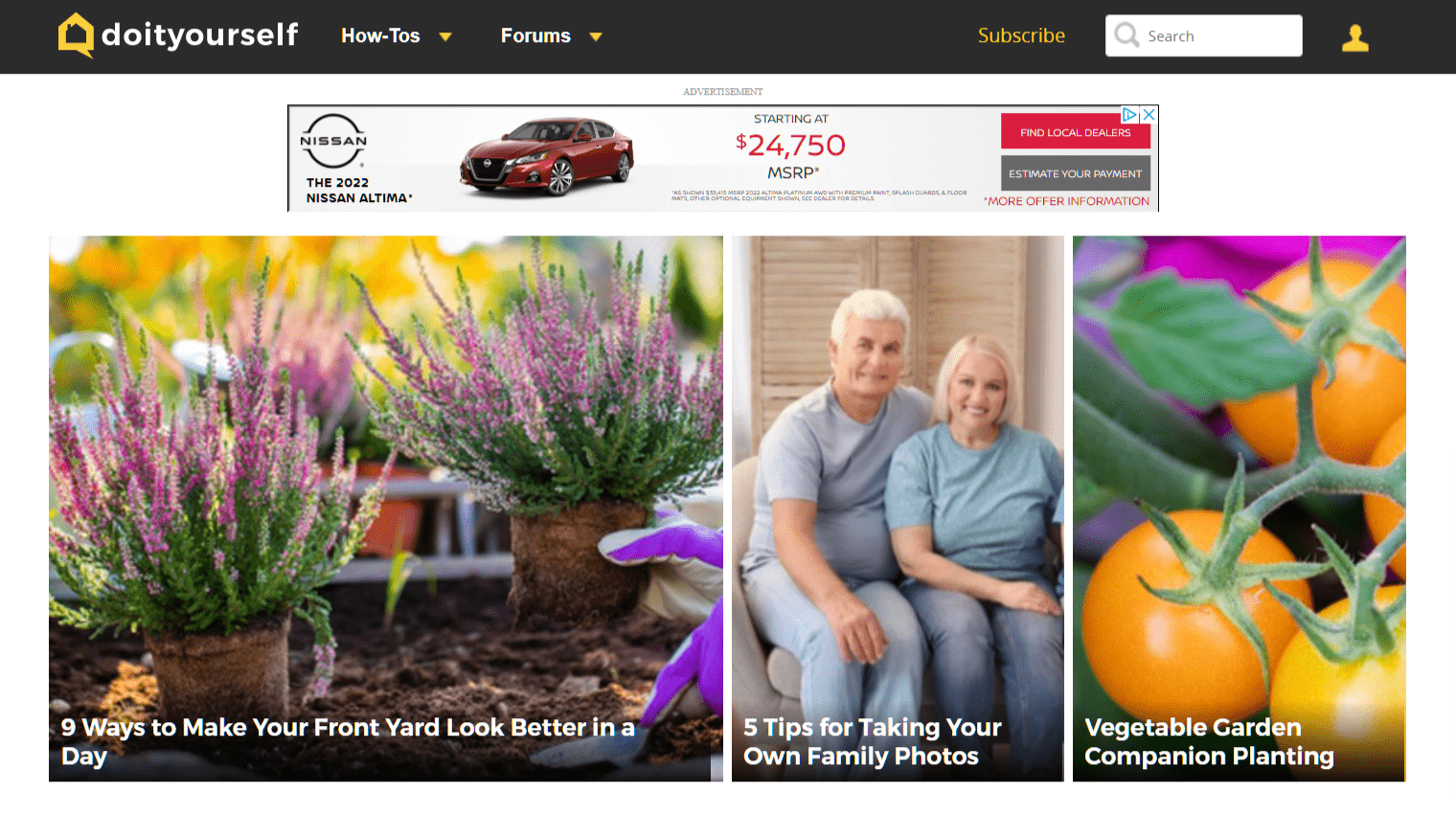 The free membership site model is an excellent option, and you can easily set up a site like this with MemberPress.
Fitness and Nutrition Membership Sites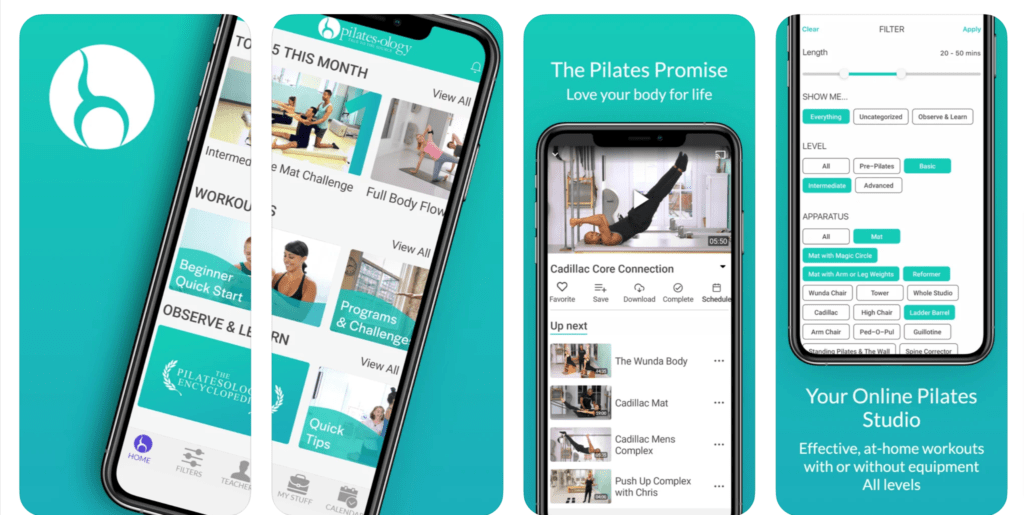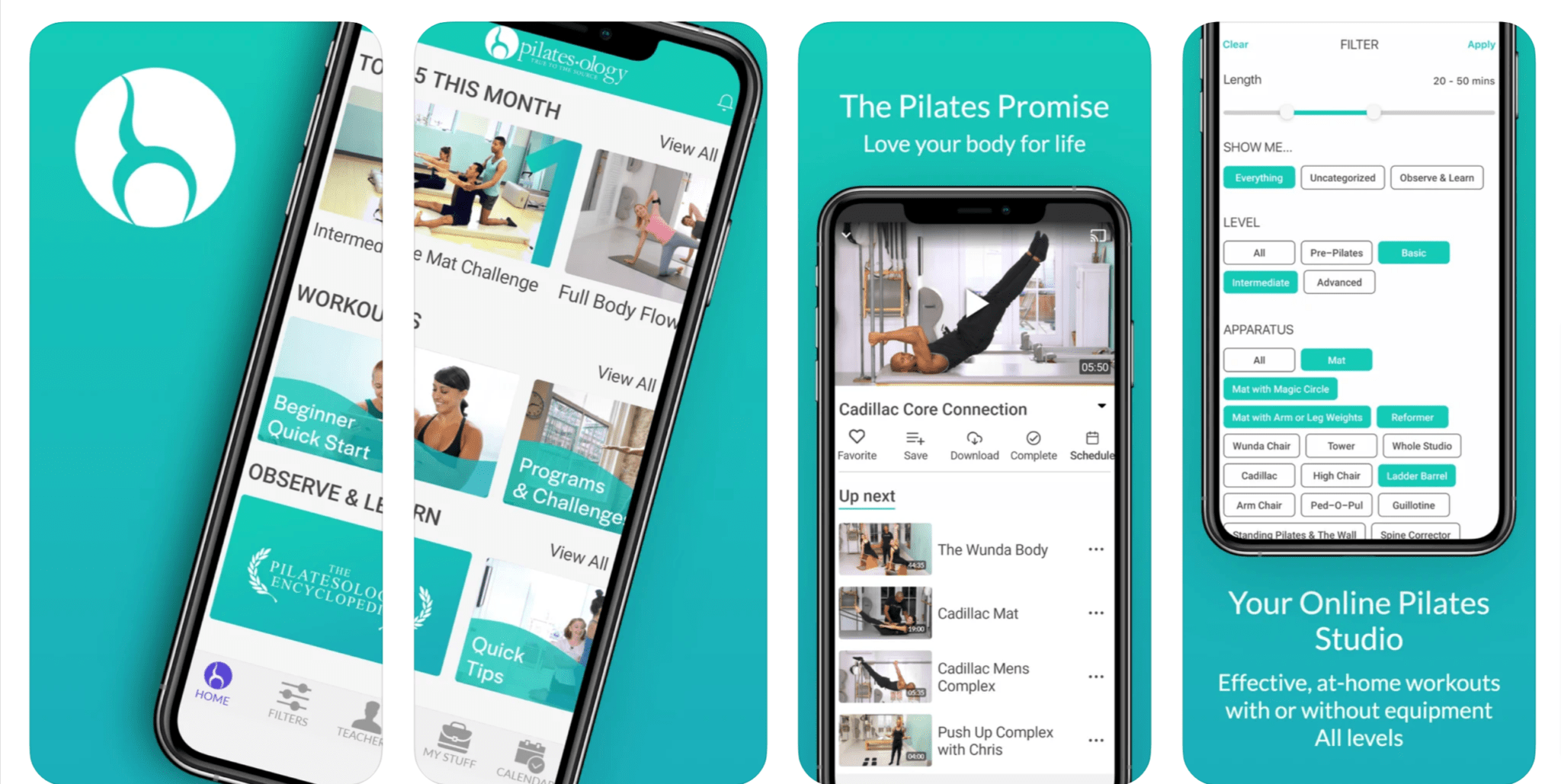 Here's an extra bonus idea! Fitness and Nutrition membership sites are consistently the most profitable. That could be because everyone needs to exercise and eat right to stay healthy, but not everyone has access to expensive personal trainers or nutritionists.
Consider starting a fitness-based membership site based around:
Weight training
Cardio / Aerobics
Yoga
Sports training
Food and nutrition facts
Meal planning
Also, there's never been a time when people needed home-based fitness and nutrition training more! So if you have a background in fitness, personal training, or health and nutrition, this is an idea you must give serious consideration.
Looking for more inspiration? You've got to check out Pilatesology.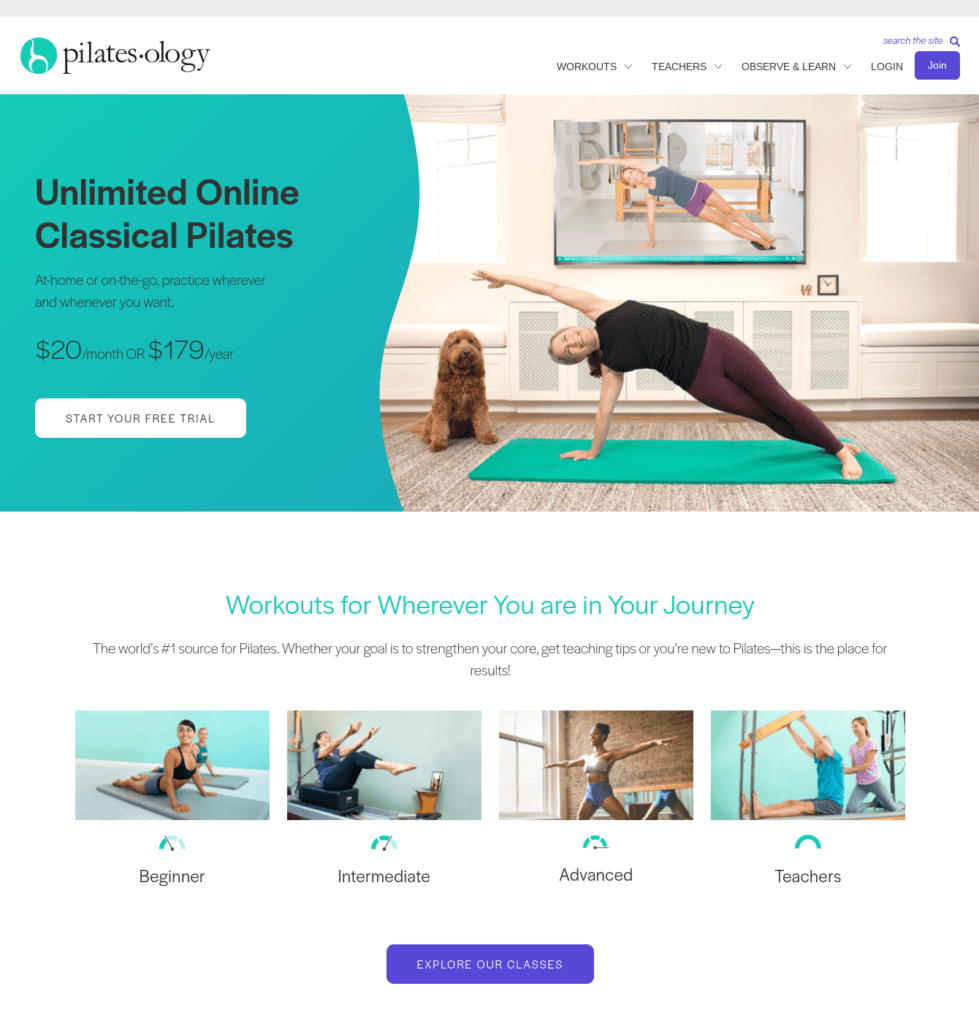 Pilatesology is considered the #1 source for online Pilates workouts, was named "The gold standard of online Pilates" by CBS News, and also happens to be built on MemberPress.
Ready to Start?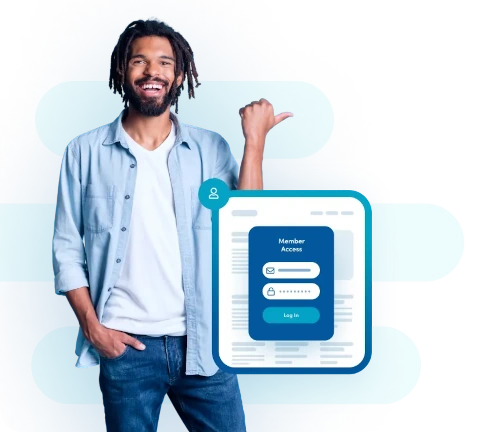 Get MemberPress Today!
Sell What You Know & Turn Your Idea Into Recurring Revenue
Get MemberPress Now
See All Features
Remember the financial collapse we mentioned at the beginning of this article? Chances are, many everyday things you're used to were born out of that sudden change.
A lot of the services and businesses you love were created out of a need for something new and radical, by those willing to take a chance.
Hopefully, you've found something in the list above that gives you ideas for your own movement. There are so many ways to create your own business these days.
And with WordPress monetization plugins like MemberPress, you can turn your membership site ideas into a profitable business more easily than ever.
Remember that the most significant skill you need to craft a successful membership site focus and a customer-first approach.
Your customer's experience is what will grow your business, attract more members, and keep them where you want them – dedicated to your idea.
Here's to your success at starting one of the top paid membership sites out there!
Do you have your own great membership website ideas for starting your own business? Let us know in the comments!
If you liked this post, make sure you subscribe to the MemberPress blog!