It's a lot easier and more affordable than you think!
In this guide we'll show you how to adopt a subscription business model and start generating passive income like nobody's business!
First, we'll cover some of the benefits of the membership model. Then we'll look at some businesses that are well suited to making the transition.
We'll also clue you in on the tools you need to pull it off. And finally, we'll give you some tips and tricks to help you make the switch.
Whether you want to…
Stop trading 1:1 time for money
Add an extra revenue stream to your business, or
Transition your business away from its current model and create a membership site
…this guide can help.
Let's get to it!
The Tools You Need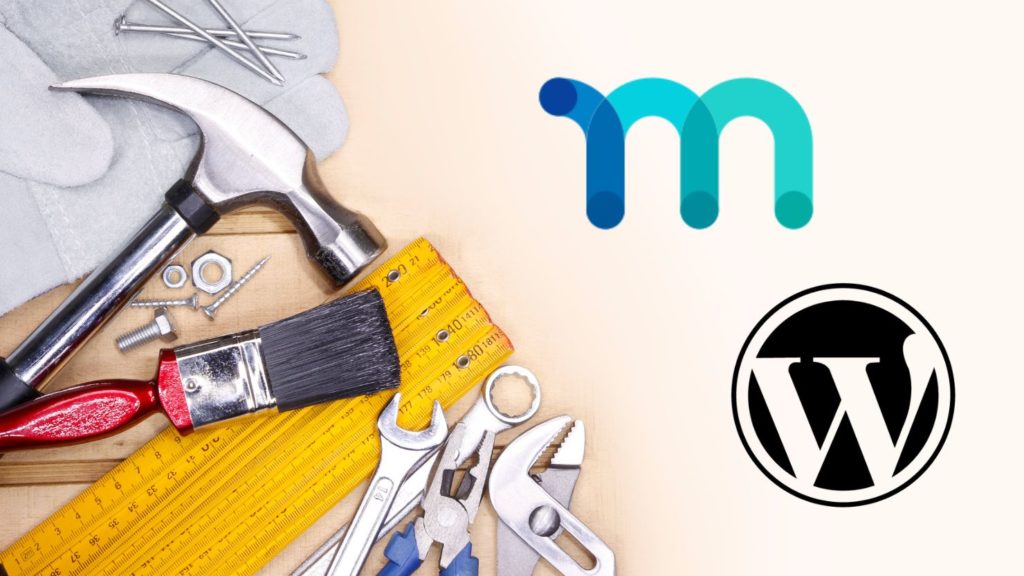 First thing's first. To do the job right, you've got to have the best tools.
When it comes to membership and subscription-based business, WordPress and MemberPress are definitely your top tools of the trade.
WordPress is the world's #1 website creation platform. It's so easy to use that just about anyone can build a website with it – regardless of tech-savviness.
MemberPress is the most popular monetization and membership plugin for WordPress. It allows you to basically turn your website into a money-making machine. Like WordPress itself, MemberPress is super user-friendly and affordable.
Benefits of the Membership / Subscription Model
One of the greatest benefits of transitioning to the membership or subscription model is the potential for passive income (also called recurring revenue).
Passive income
When you sign members up on a subscription basis, you receive payments at regular intervals, on a consistent basis. And you earn this income over time, based on your original efforts.
Say you decide to take a few days, a week, or even longer off work. With a membership-based business, money will continue to roll in from your existing members and new sign-ups.
---
A Word on Churn >> There'll always be customers who leave (referred to as member churn). But there's a lot you can do to minimize churn. If you work to consistently attract new members, not only will it neutralize the impact of those who leave, your income will grow.
---
Your project will definitely require a lot of work up front, and there'll be ongoing maintenance, upgrades, and admin.
But with the membership model, the potential for passive income is much greater due to payment predictability.
Predictable Income (future proofing)
With recurring revenue comes predictability. If you're working as a freelancer (or even running an agency) you're probably familiar with the cycles of feast and famine.
One month you might have more work than you can handle. Other months you might see a big dip in available projects.
The membership model helps generate more predictable income streams that make financial planning easier.
Scalability
You might be used to running a business where you're the main asset and the person who does all the work.
If that's the case, another benefit of the membership model is the greater opportunity for scaling and outsourcing.
Depending on the type of membership site you create, there might be lots of tasks you can outsource to remote workers or local staff.
For example, say you're offering an online training program. You could hire staff to work on the administration of your course while you focus on content creation.
Or say you sell digital products like stock photos or code snippets. If you've got recurring revenue coming in through service subscriptions, you could employ people to help with creating those assets.
The membership model lends itself to automation, making it way easier than regular freelance gigs to outsource and scale.
Service Packages vs One-Offs
Imagine you're a site designer, and you typically work in a one-off capacity that looks something like this:
Get a new client
Set up a project contract
Complete and deliver the project
Get paid
With the membership model, you could significantly expand your recurring revenue (and overall earning) potential by offering service packages something like these:
5 deliverables/month for a monthly fee of $X
20 hours/month for a monthly fee of $X or a discounted annual fee of $X
Bronze, Silver, and Gold Web Maintenance plans with scaled monthly pricing
In addition to your monthly/annual plans, you could offer add-on services (that work more like one-offs) at varying prices.
By structuring your pricing this way, you significantly increase your recurring revenue potential by locking clients into a regular payment plan.
Recycling and Repurposing Content
As this same web design company, you'd probably produce a lot of single websites for individual clients.
Instead, you could create a high-quality WordPress theme and make it available as part of a service package.
The same applies to many other deliverables you might be producing for your clients on a one-off basis.
For example, say you provide coaching or consulting services. You could recycle and repurpose your knowledge by creating instructional videos, courses, and other training content.
Then place that content behind a paywall, and make it available to customers on a subscription basis.
To peak customers' interest (and preserve your SEO), you could even allow free partial pageviews.
This way you go from working in a one-to-one capacity, to working with a one-to-many model with way better profitability.
Now that you know some of the main benefits of the membership / subscription model, let's see what types of businesses would benefit most from making the transition.
Businesses That Should Be Using the Membership Model
Around here we say, If you've got customers, you need MemberPress. That's because just about every single business could benefit from adding subscriptions to the mix.
However, there are a few types of businesses that, if they aren't using the subscription model, it's nothing less than a crying shame.
Coaching and Consulting
If you're an expert in your field, or you at least have enough knowledge that people are already paying you for your time, your business is absolutely begging for the membership model.
First, people are already accustomed to paying for these kinds of services in regular intervals. And second, coaching and consulting work very nicely in a virtual environment.
Even if you now offer (and continue to offer) in-person services, going virtual and offering service plans will hugely expand your audience.
Tons of MemberPress users are already running these types of online businesses. Take The New York Times best selling author and life coach Mark Manson for example.
He uses MemberPress to operate his online coaching services, which he called "The Subtle Art School".
And Mark's just the tip of the iceberg!
Service Providers
When we say "service providers" we're referring to businesses that sell things like…
Graphic design
Coding
Web development
Editing
Counseling
Marketing
Or any other direct-to-consumer type service
Like the web design example we used above, these types of services are perfectly suited to service plans. And nothing manages service plans like MemberPress.
CH Creative is a great example from our user base. This branding agency uses MemberPress to power its business site, which offers a range of service packages on a subscription basis.

Digital Stores
If you sell any sort of digital product, you absolutely MUST use the subscription model.
Remember, transitioning to the membership model doesn't mean you have to stop selling one-offs. It just means you're expanding your offerings to include package deals.
For example, Worship Drum Samples is a MemberPress-built business that sells a constantly growing collection of digital audio files for church worship leaders (now that's about as niche as it gets!).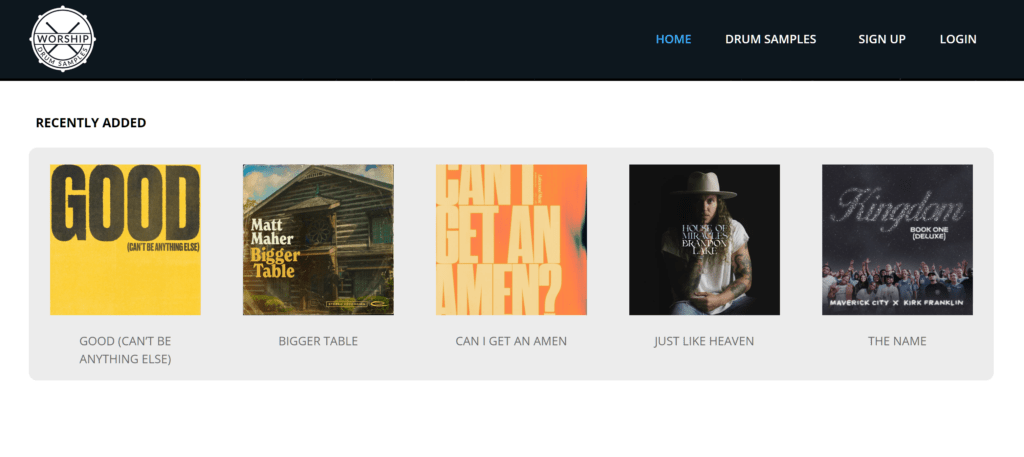 Users sign up for a $12 monthly subscription that gives them an all-access pass to download samples.
To keep existing subscribers coming back, Worship Drum Samples regularly adds fresh new samples to the library.
But everything they add serves to boost the attractiveness of the ever-growing library – and generates revenue indefinitely.
Product Sellers
Your initial thought might be that there's no way to subscription-ize a product. But think again!
Subscription boxes
If you spend any time online, you're familiar with subscription boxes.
This trend settled in a few years back and hasn't seemed to waver. It works for beer, clothing, coffee, shaving supplies, pet stuff, books – you name it.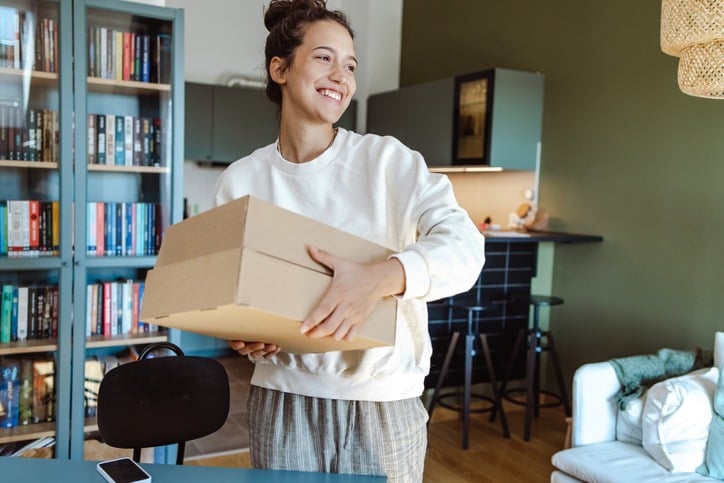 To run a subscription box business, you don't even have to be the creator of the products inside the boxes – just someone who knows how to put together an attractive box of products on a regular basis.
But you definitely do have to utilize the subscription model. WordPress + MemberPress make it simple and fast to get going.
Software products
These days, software can be purchased and downloaded online with ease. It also requires constant updates and support.
These three factors make it an ideal product to sell with the subscription model. For instance, MemberPress.com is built and managed with – you guessed it – MemberPress!
Krisp.ai is another great example. This audio-enhancing platform is sold, distributed, and serviced on a MemberPress website.
As with the MemberPress product itself, the subscription model makes offering support and maintenance for Krisp.ai a breeze.
Brick + Mortar Businesses
You might be asking yourself how your B+M businesses could possibly benefit from a membership website. But it 100% can!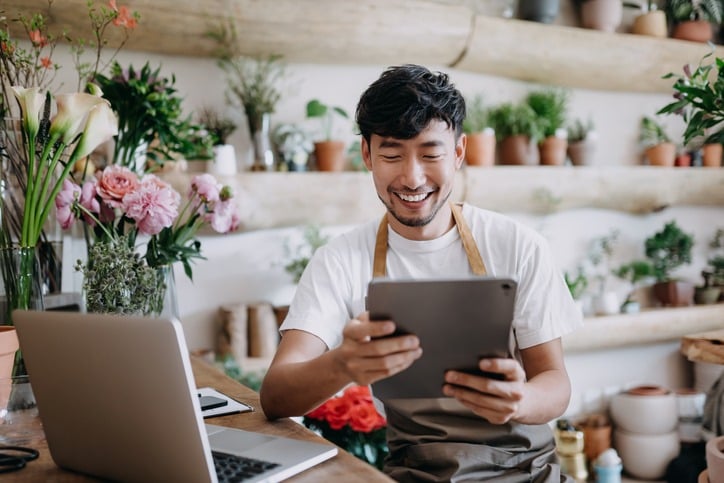 By adding a membership component, your B+M business can generate all kinds of recurring revenue streams you otherwise wouldn't have access to. Think things like…
VIP customer rewards programs
Virtual service alternatives
Online scheduling
On-site web cam access
Really, the only limitation is your imagination. And being that you're an entrepreneur, that shouldn't be a problem at all.
Take The Sweet Spot for example. This B+M golf experience uses MemberPress to manage its membership program – everything from payments to scheduling.
Dunrovin Ranch is another B+M business that runs a membership component using MemberPress.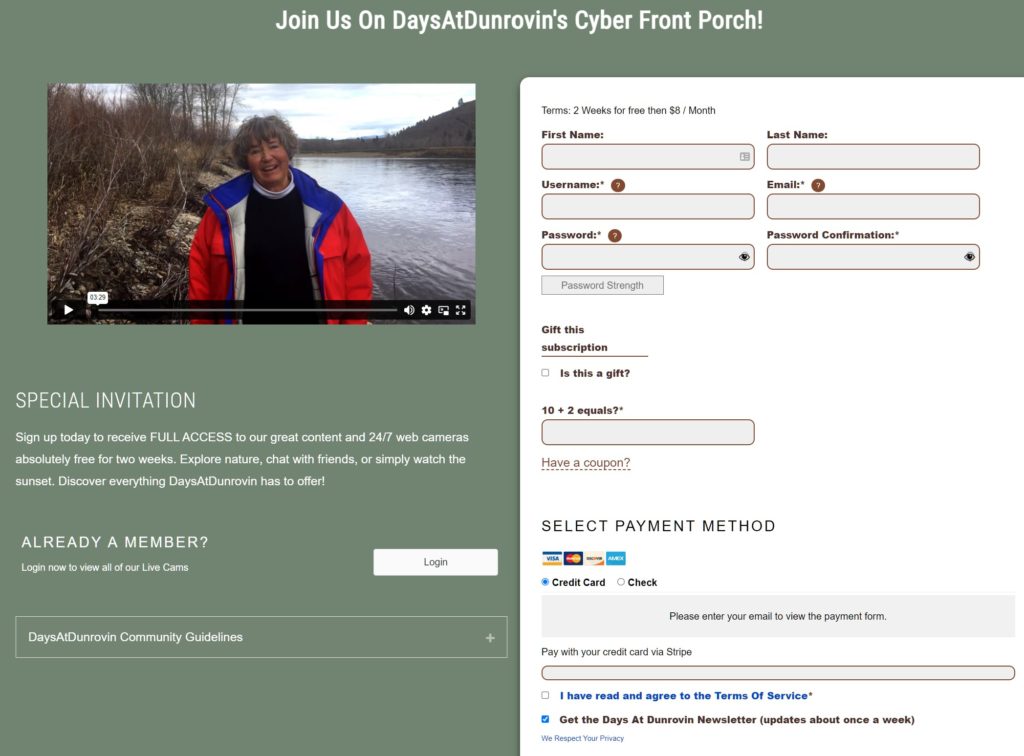 The ranch created a solid passive income stream by monetizing access to its wildly popular, 24/7 on-site webcam.
---
There really are a million and more ways to add a membership component to your online business. For more inspiration, visit this page:
Tips for Adding Memberships to the Mix
When you're ready to switch your business to the membership model, or just add an extra income stream to the mix, here are some additional tips to help you get started.
Offer Productized Services
Above we mentioned offering service packages. Another related option is to create a single package. Then market it to your target audience.
For a freelance writer, for example, this might be a subscription package that includes a set price for four 500-word blog posts per month.
With a productized service, a customer joins the membership and each month gets the same amount of content in the same format as all your other customers.
Though you'd still be providing unique content to each customer, this model removes a lot of the negotiating and other time-consuming tasks that come with offering each client something different.
With a productized services, you're also working from strict processes and procedures, rather than treating each job as a unique task.
Because your staff can follow these systems to provide the same service to all your members, this format makes outsourcing and scaling much easier.
Create Online Courses
Online courses are one of the absolute best ways to add a subscription-based passive income stream to your business.
As we said, if people are paying you for your expertise, you can monetize that knowledge and make it available to your paying members.
You can create this content once, build it out and place it in a paywalled course in MemberPress, then watch the revenue continue rolling in.
Build a Community
An online community is a proven-effective customer retention strategy. It would also make a great addition to the VIP customer program we mentioned above.
When you create and manage a community around your business, you're making a space where your members can communicate with each other, access special discounts, stay informed, attend special events, and just feel like "part of the group".
Start Something Totally New
Maybe you're not interested in the membership / subscription business model for your current business. But you're interested in the benefits of the membership model – like recurring revenue and serving a wider audience.
If that's the case, consider starting a completely new venture separate from your existing business.
Do you have any hobbies or areas of expertise that people might be willing to pay for?
Maybe you're an experienced piano player? Consider starting an online music school like TheGuitarLesson.com.
Or maybe you happen to be awesome at yoga. Try selling your expertise like Helen Faliveno with My Mindful Movement.
You might even create a membership site that's separate from your business but teaches others how to start working in your current field.
For example, if you're a freelance photographer, start an online course that teaches others how to enter the world of freelance photography, or just how to take better pictures.
Christina Jones Photography is an online photography business totally powered by MemberPress. But it serves as a great example of supplementing a service business with online courses:
With the right tools and commitment to creating useful content as well as a willingness to market your project to your target audience, creating a profitable membership site is possible for many people.
Remember you don't have to be an expert in your chosen field, you just need to know more than the people you're helping.
But before you get started, be sure to check out our guide to validating your membership site idea to avoid wasting time, effort, and money on a project no one wants.
Final Thoughts
It'll take some effort and creative thinking, but the rewards your business will reap from adopting the membership / subscription model will make it all worthwhile.
That's especially true if you really like the idea of earning recurring, predictable revenue and expanding your business.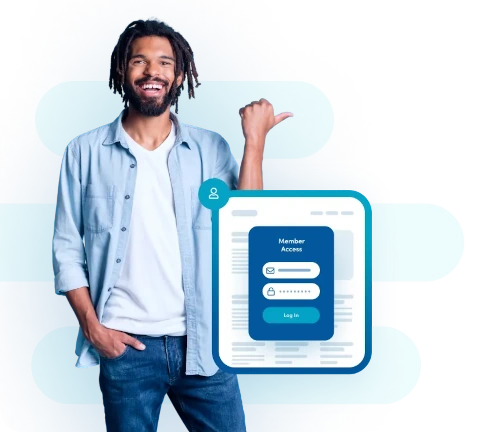 Get MemberPress Today!
Turn your WordPress website into a money-making machine
Get MemberPress Now
See All Features
Are you thinking about transitioning to the membership model? Share your thoughts in the comments section below.
If you liked this post, make sure you subscribe to the MemberPress blog!