See how one yoga instructor took her brick-and-mortar business to a whole new level with WordPress and MemberPress.
Many of us practice meditation and mindful movement. Tai chi and yoga have been a staple of my morning routine – and the routine of thousands of others – for a good few years.
Now in a world of remote work, people all over are able to get in the groove of at-home meditation, yoga, and other similar practices.
For lots of us, exercising from home means an online course of some kind. It's much easier to do a handstand when you've got instruction, and I know my sun salutation could use a bit of work that only an instructor can provide.
While free resources are out there, the good stuff's always behind a paywall. And that's where membership sites like MyMindfulMovement come in clutch.
We got in touch with Helen Faliveno, MyMindfulMovement's founder and owner, to hear all about her experience using MemberPress.
⬇️ Watch the MyMindfulMovement MemberPress Customer Story: ⬇️
Meet MemberPress User: Helen Faliveno
Helen, a mindful movement and meditation teacher based in London, spent many years doing yoga "as a way to leave work on time". She found that it was a great way to relax and get in tune with her body, especially in today's world where we spend so many work hours staring at a screen.
As she continued on her wellness journey, she decided to take instructor training courses. What better way to get more skilled than to learn how to teach, right? She didn't think anything would come of it until one day she decided to give instructing a shot.
"I started [teaching yoga], and I just caught the bug."
From there, Helen couldn't go back. Teaching yoga brought her a whole new level of fulfillment – plus some side income. This led to teaching her own clients in a private studio, while putting up free video content on YouTube.
As with so many businesses, this was going great for her right up until the COVID-19 pandemic.
Helen said, "My income obviously took a hit because my in-person classes went away, so I started doing a YouTube membership." YouTube's membership program isn't the most creator-friendly – they take a whopping 40% of your income – and past that, she disliked the lack of control.
At this point, Helen was already set on the path. She knew that a membership site was right for her, but she didn't know how to pursue it. Her SquareSpace site had a built-in membership function, but it was much harder to set up than she expected.
She turned to a web design expert who had the perfect solution in mind:
"He'd already used MemberPress before and was singing its praises."
MyMindfulMovement: A Membership Experience
Enter MyMindfulMovement, a membership site powered by MemberPress. Helen launched the membership experience in November of 2021 to huge success.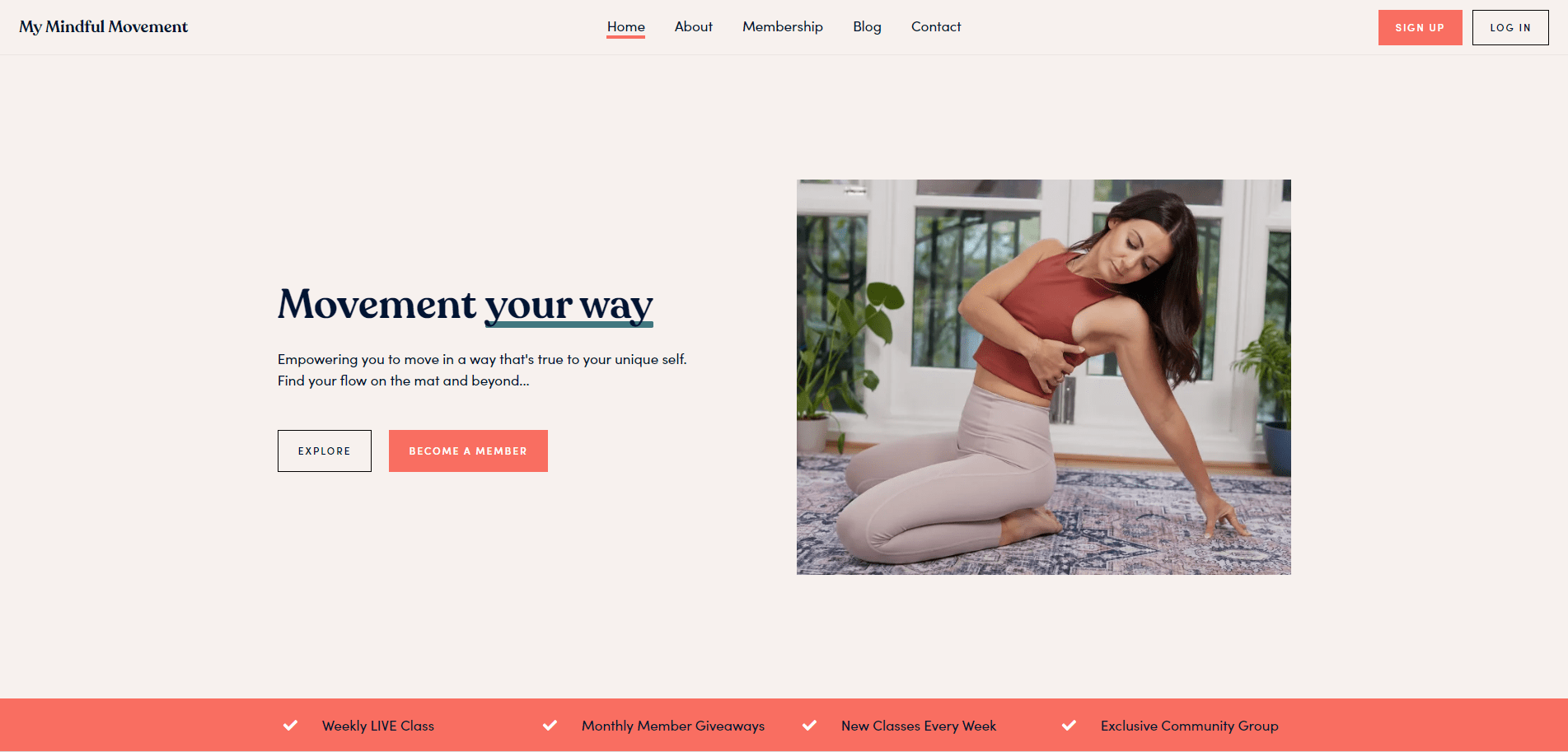 Visiting MyMindfulMovement will show you a large catalog of video classes, live sessions, Spotify playlists, and more. As with so many membership sites, Helen believes a solid community is a key ingredient to a successful membership site – hence why she offers a private Facebook group for her members.
"You know you're in a space with like-minded people," Helen said in regard to her members' private space. "On a place like YouTube, anybody can join the party and not necessarily keep with the vibe."
She's found that a closed membership space allows MyMindfulMovement's community to flourish and thrive.
How MemberPress Helped MyMindfulMovement Grow
When Helen went searching for her perfect membership site platform, she had a few things in mind that she needed:
Full creative control
Varied membership levels
Mobile compatibility/support
Video cataloging along with live-streamed sessions
Members' only forum/chatspace
NO additional hidden fees
For all of this and more, Helen found MemberPress was the perfect fit for her and for MyMindfulMovement. MemberPress' versatile functionality and features made for an unparalleled package that blew her other options out of the water.
Easy for non-techies and even easier to scale up
Still, Helen was nervous starting off. Like most of us, she's not a computer genius. She said, "Actually, the backend is way simpler than I was anticipating."
Helen said she now adds and categorizes video content herself.
Another key feature of MemberPress is that it's designed to scale up – something important to Helen, who has big plans for expansion.
Helen plans to put together corporate packages and wants to add affiliate marketing to the mix through EasyAffiliate.
Even with all the potential for growth, Helen expects MyMindfulMovement to feel just as homey as it always has. "Even though it grows, it's still going to feel quite tight-knit, I think."
Inspired by Helen's Story? Here's How You Can Do It Too!
1) Figure out a niche
Fitness
Finance
Cooking
Gaming
Art
Music
Design
Health
2) Create and sell digital products
Ebooks
Videos
Video courses
Online courses
Articles
Templates
Music and podcasts
Software
Printable guides
Consulting and counseling sessions
and much more
3) Set up a membership site on WordPress
4) Install MemberPress
5) Monetize with MemberPress
Link your payment methods
Create at least one membership
Set up rules to paywall your content
Set up content dripping
Keep growing your online business with MemberPress add-ons and third-party integrations (optional, of course, but highly recommended!)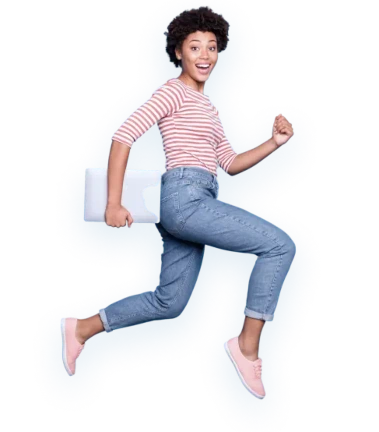 Inspired by Helen's Story?
MemberPress puts the power in your hands. Get your online business up and running today!
Get MemberPress Now
See All Features
Keep the Inspiration Going!
All this talk of exercise, relaxation, and community getting you amped up? Head over to MyMindfulMovement.co today to learn more and get movin'! Also, don't forget to watch Helen's video interview above.
If you liked this post, make sure you subscribe to the MemberPress blog!