Starting around 2012, a new small business category emerged, known as "the creator economy". You've probably heard this buzz phrase before, but what does it mean?
The creator economy is another name for all small businesses run by independent content creators. These creators are usually people like…
Social media influencers,
Streamers
Internet personalities
Online instructors, and the like
The category can also extend to the tools these creators use to monetize and grow their revenue.
In this article, we'll dive deeper into the creator economy. We'll look at some exciting statistics about this rapidly growing industry, and explain how to get started in this new field. Let's jump in!
What Is the Creator Economy?
The Atlantic traces the origin of the term "creator" to YouTube stars in 2011. YouTube offered a platform where everyday people could share their videos with the masses.
Before YouTube, it was almost unthinkable that an independent artist could quickly share their work with millions of people for free. Today, YouTube is the second-most visited website globally, making it one of the most popular media outlets.
At the same time, selling video ads has become big business. This has resulted in plenty of opportunities for creators and increased their numbers:
Creators use popular social platforms to attract an audience by offering entertaining or educational content. They then monetize their influence by selling ads, promoting products to their fans, or charging for instruction.
Common channels for the creator economy include:
Each of these platforms is effective for different types of content. Successful content creators often use several different platforms to maximize their reach and grow their audiences faster.
Why the Creator Economy Is a Big Deal
With special thanks to the COVID-19 pandemic the creator economy is exploding. And there are no signs of it slowing down. In 2022 experts project the creator economy will be a $100 billion+ industry.
And it makes sense. With more and more people engaging in online learning, demand for this content has skyrocketed. MemberPress user and yoga instructor Helen Faliveno is the perfect example. You can watch her story below, or read about Helen's company, My Mindful Movement here.
And as more and more marketing is directed toward social media platforms, it's only natural that companies seek social media influencers to promote their brands.
For example, Marc Ribillet is a musician and comedian who recently partnered with Fitbit for a new line of ads:
Rebillet got his start back in 2016. Just for fun, he began publishing goofy live streams and YouTube videos (often in his boxer shorts).
According to Wikipedia, he's now got 11.8+ million online streams, more than 127 million views on YouTube, and over 2 million YouTube subscribers. That's serious business.
The creator economy is so influential it's reshaping the entire marketing industry. Major brands have started to turn their focus toward creators instead of traditional marketing.
How to Get Involved in the Creator Economy (In 4 Steps)
Joining the creator economy is actually pretty straightforward. And while getting started isn't overly complicated, finding success does require patience and a good strategy. Here are four steps to help you along the way!
Step 1: Find a Niche
Finding success in the creator economy is more likely if you have a good niche. There are more than 50 million creators to compete with. Picking a highly specific niche will limit your competition and help you stand out.
For example, many creators have built followings by publishing videos showing their processes. Josie Lewis is a painter who has gained a massive fanbase by sharing her unique "chunky paint" technique online:
Focusing on a less competitive topic will give you a better chance of attracting followers.
It's also helpful if you have prior knowledge, expertise, or interest in a niche and can use that to produce a lot of high-quality content.
Step 2: Create Content
The next step as a creator, of course, is to create. With the rise of TikTok and Facebook Reels, video content is an excellent medium to consider. Content other than videos can also be viable, though.
For example, the Shawn Ryan Show interviews members of elite military groups for an inside look at special forces operations. These interviews are available as videos via YouTube and a hosted platform or podcasts from Apple and Spotify:
Depending on the type of content you create, certain platforms will be more effective than others.
For example, many comedians have found success in the short video medium such as TikTok, Facebook Reels, and Instagram Stories. Meanwhile, creators of how-to guides are typically more successful on YouTube.
However, these platforms usually take a steep cut of your profits. For example, YouTube takes 45%.
And, as we'll discuss in a minute, the MemberPress WordPress plugin is an excellent additional way to monetize your content, regardless of the types of content you produce.
Step 3: Build an Audience
The goal of creators is to grow their audiences. Fans (or students, for instructors) are the currency of the creator economy. Fans or students translate to reach, views, and sales.
For example, Ryze Hendricks' Weird Bars series has helped earn him over 5 million followers on TikTok. He's now selling his own albums and performing live concerts: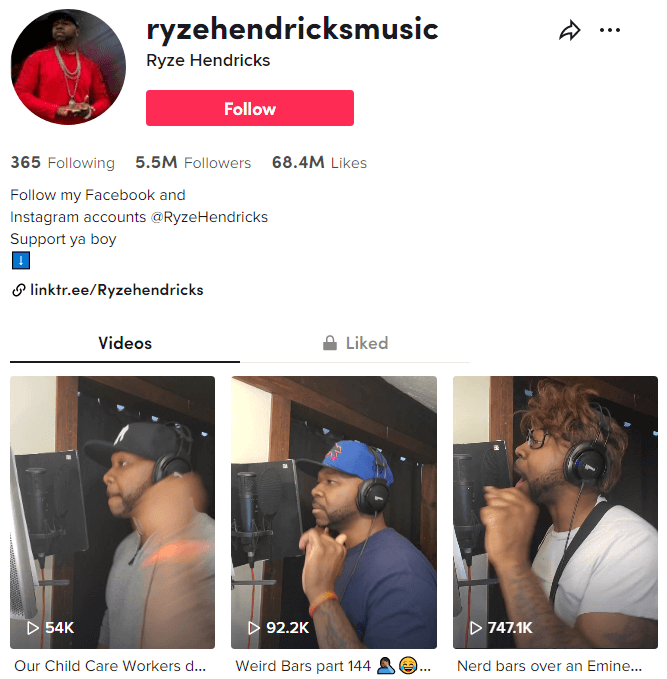 Building an audience starts with offering quality content. However, it depends on more than just that.
Multi-platform marketing and search engine optimization (SEO) techniques can also help you reach new viewers.
Step 4: Monetize Your Content
Once you've built an audience, it's time to monetize your following. You can use several methods to accomplish this. These techniques may be influenced by the type of content you create, your platforms, and your desired strategy.
Paid advertising is one of the most common monetization strategies, especially for video content. You can find a company with a similar audience to yours and share their ads alongside your content.
Plus, many platforms, such as YouTube, make it easy to monetize your videos by handling most of the ad process and enabling you to embed advertisements.
However, as we mentioned, this comes at a cost.
Like advertising, affiliate marketing is a more active way to monetize an audience. Rather than including passive ads with your content, you can promote products or services directly to earn commissions.
However, it's best to promote affiliate products related to your audience's interests: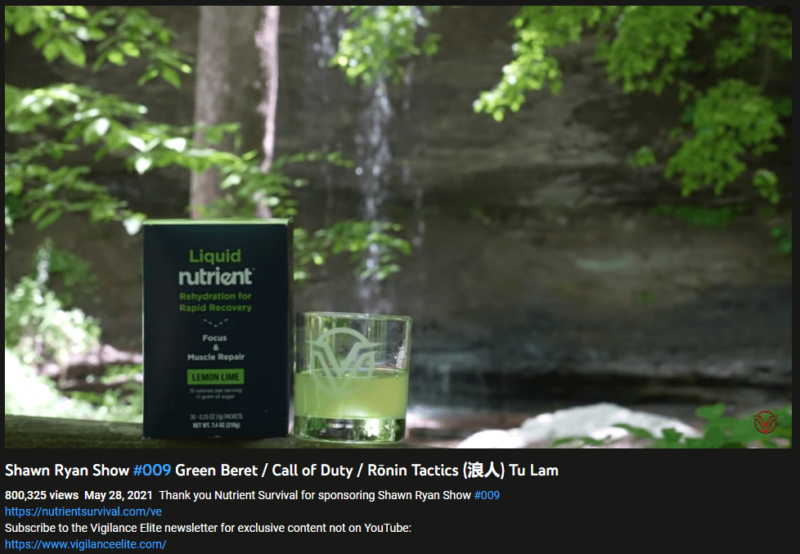 Finally, the most direct way to monetize your content is to actually sell it. For example, some creators put premium content behind a paywall.
MemberPress makes it easy to monetize your on WordPress sites. You can use it to do things like…
If you use YouTube, TikTok, or just about any other creation platform, you can connect with your MemberPress site to maximize your monetization.
Overall, there are multiple ways to succeed in the creator economy. If you have valuable content to offer and a dedicated audience, you can quickly generate income and grow your business.
Conclusion
Now that you know more about the creator economy, you'll probably recognize its influence on ecommerce and digital marketing.
Many consumers are choosing independent creators over big corporations for product recommendations and even entertainment. With some ingenuity and effort, you can be part of this growing movement.
To become a part of the creator economy, just follow these steps:
Find a niche
Create content
Build an audience
Monetize your content
Do you have any questions about the creator economy? Let us know in the comments section below!
If you liked this article, be sure to subscribe to the MemberPress blog!