Overtaking competitors with SEO tracking is a highly effective marketing strategy that you may have been overlooking. It can sound like a massive feat requiring expert technical knowledge. Yet, with the right tools and team communication, it can be easier than you might think.
Competition is an inevitable part of being in business. However, learning from your competitors is a tactic that can set you apart.
There is so much to consider when it comes to marketing your business, and it's only natural to feel a little overwhelmed. From making sure your team is using the right collaborative marketing solutions, to creating authoritative, high-quality written content, your marketing to-do-list can feel endless. However, it's vital to remember the importance of search engine optimization (SEO).
SEO is one of the most effective strategies for overtaking your competitors online.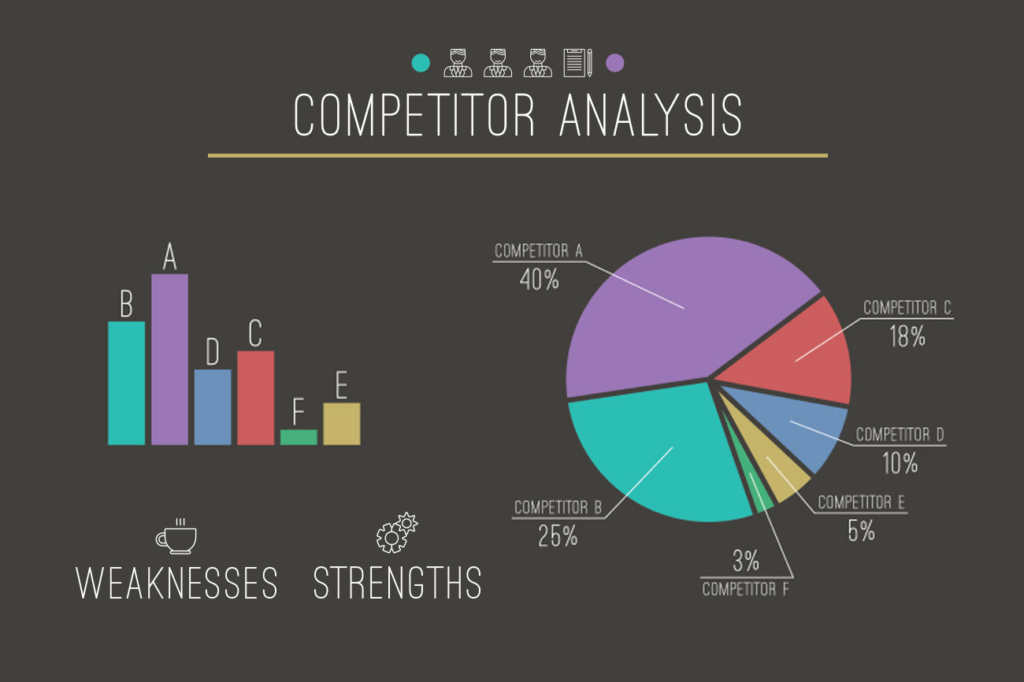 What is competitor SEO tracking?
Competitor SEO tracking, also known as SEO competitor analysis, is a powerful intelligence-gathering strategy. It allows you to analyze your rivals' success and identify their weaknesses, learning from their mistakes. It can help you to rank higher in search engine results pages (SERP) and gain more traffic to your website.
Ultimately, SEO tracking can help you achieve more conversions by guiding the process of optimizing your ecommerce conversion funnel.
Search engines exist to provide the best possible experience for users through relevant high-quality content. They rank websites or content according to certain algorithms and signals of quality.
Competitor SEO tracking will help you to understand why your competitors' sites are ranking more highly. The basic underlying principles of this process are:
Analyze what is working for your competitors – they're a goldmine of information
Discover keywords
Research links
Analyze content
Take the most successful elements of your competitors' SEO strategies and integrate them into your own strategy
Compete and win at SERP ranking in your industry
If you are fed up with being outranked by your competitors at every turn, read on for our four essential steps to help with SEO success. It can take patience, energy, analytic skills, and a good plan to succeed with competitor SEO tracking, but the results are well worth it!
1. Discover and understand who your competitors are
Who are your competitors and where do they hang out? Maybe you discovered them by seeing their video marketing efforts, or you drove by their physical store.
It needs to get a bit more in-depth than that though. There are easy ways to find out exactly who your competitors are and which ones you should pay close attention to. Other business owners can be a valuable resource – and not just in a networking capacity.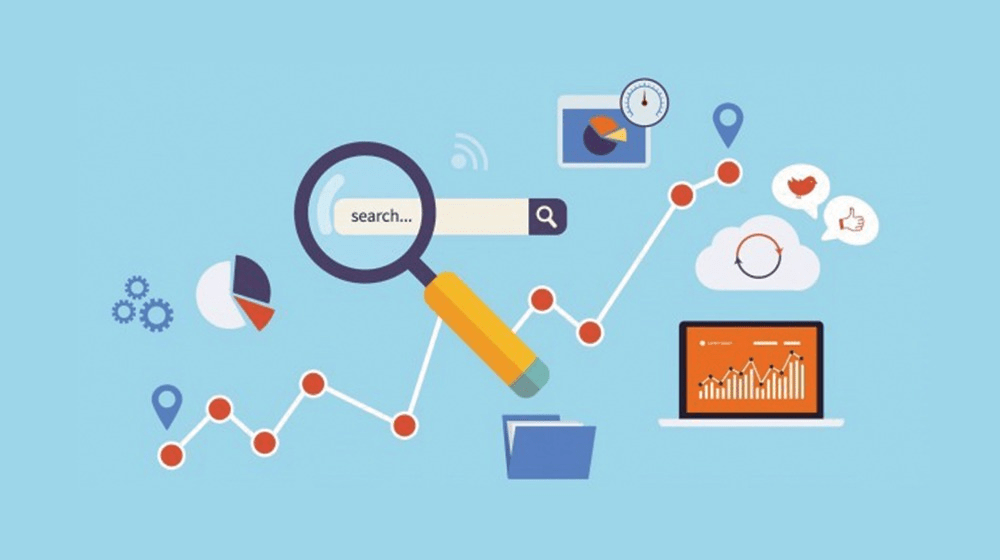 Your SEO competitors may not be who you think they are
First, it's important to establish exactly what qualifies as competition for the purpose of SEO tracking. "Competitors" in this context are websites that are competing in organic search for your chosen keywords.
SEO competitors can vary from real-life competitors in your local area, who might not have much of an online presence. For example, if you're a local business with a brick and mortar store, another similar store could be located half a mile away.
Geographically, you'll both be competing for the same physical customers, but the other business might not even have a functioning ecommerce website. Therefore, you wouldn't consider them an SEO competitor.
It's important to concentrate on direct competitors (those offering a similar or substitute service or product to yours). This is because if your offering is slightly different, it's likely your prospective customer demographics will be too. This may mean that your prospects are not likely to use the keywords your indirect competitor is ranking for.
2. Using tools to help with SEO tracking
The task of monitoring your competitors' activity across the internet can be huge and exhausting. That's why it makes sense to utilize innovative technologies that make the competitor analysis process easier.
Google has some awesome free marketing tools, such as Google Alerts, which can help you to keep an eye on what your competitors are up to. There are also many apps for small business needs which you may find useful.
Type your niche keywords into a search engine, such as Google, in "incognito" mode. This is a private browsing mode that is not influenced by your previous browsing history. Next, enter the top paid and organic results into a spreadsheet. Pay attention to which domains appear the most frequently and their ranking positions. This will give you a starting point for who your biggest competitors are.
SEO tool solutions
You may find that you rank for huge numbers of keywords. Checking these by hand can be time-consuming and not always accurate. SEO tool solutions such as Similar Web, Ahrefs Site Explorer, SEMrush, or Moz's Free Domain SEO Analysis Tool have "similar sites" or "competing domains" functions to accurately reveal your true SEO competitors. They do this by automatically looking at all the keywords your business ranks for in their databases.
With the help of SEO analysis tools, you can discover and keep track of all keywords, links, mentions, and rankings that your competitors receive, which is pretty impressive and very handy! This intelligence will allow you to try to gain some of these SEO benefits for yourself.
Team communication tools
Also, don't forget to provide your marketing team with all the tools they need to communicate effectively while carrying out SEO tracking, such as business texting apps. For better remote team collaboration, consider checking out Basecamp alternatives to enhance productivity.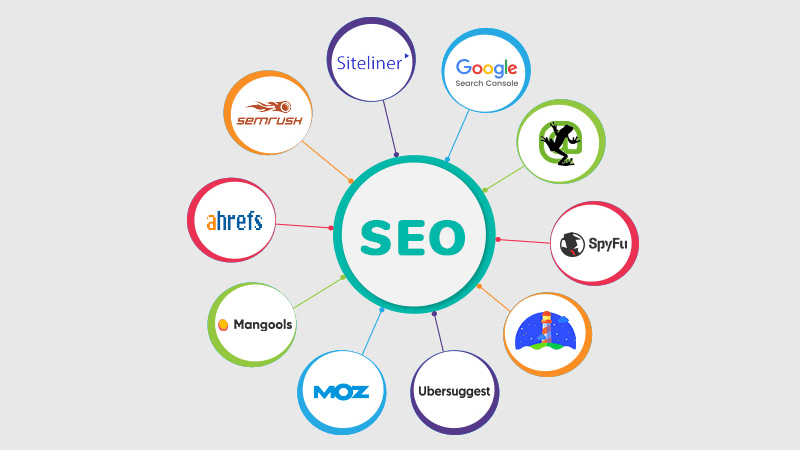 3. Analyzing results and benchmarking
Now that you have discovered who your real SEO competitors are and you have all the right tools at your disposal, you can progress to the next step. It's time to perform an actual competitive SEO analysis. Carrying out an analysis of your competitors' websites should provide you with the following data:
Domain rating – Ahrefs' metric determines the strength of a website's backlink profile. This is a measure of both quality and size.
The number of referring domain – the higher the number, the higher the quality of the site, as long as the links aren't low quality.
Estimated organic search traffic.
Estimated keyword rankings.
Of course, there's no need to stop there if you're hungry for information. The tools listed above can even help you to understand your competitors' affiliate marketing strategies and discover the most valuable partnerships.
You can now compare your competitors' results for the above list of criteria to your own and benchmark your performance. If you're behind, the gap is bigger, which means more work you have to do.
4. Making your competitors' keywords and content work for you
What are your competitors getting right or wrong? Instead of guessing which keywords will work for your business, you can build on the success of similar enterprises.
What is keyword gap analysis?
Keyword gap analysis, or competitive keyword analysis, is a way of identifying valuable keywords that your competitors are ranking for but you've missed.
Its purpose is to identify keywords that either receive a high volume of search, are particularly relevant to your business, or are likely to yield conversions. Conducting keyword analysis of at least two competitors will provide better results.
As mentioned in the SEO tools section above, carrying out analysis manually can be labor-intensive and time-consuming. Fortunately, there are many keyword research tools available to help you. They will enable you to see which keywords your competitor is ranking better for and where opportunities exist.
Keyword gap analysis can also be used for optimizing individual pages as well as at the domain level. If you're aware that a competitor has a similar website page, you can discover exactly which keywords they're winning. It is then easy to adjust your content to target these keywords specifically.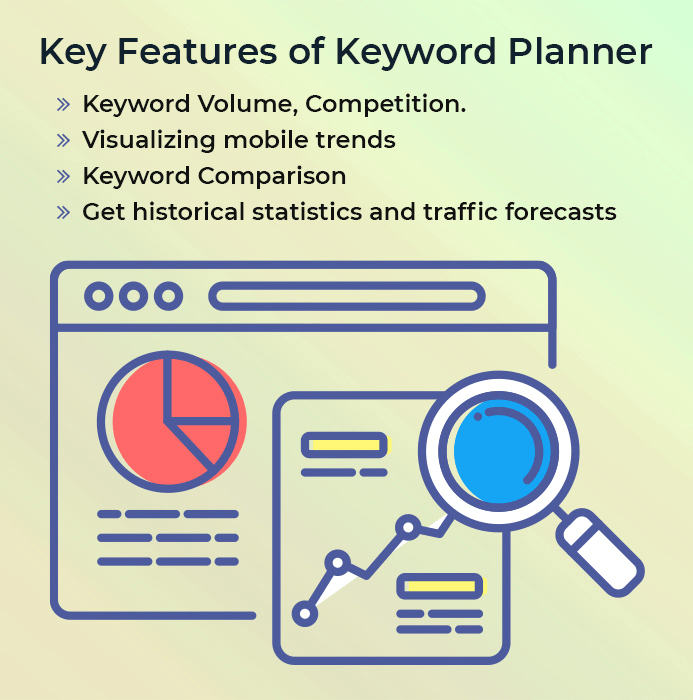 Competitor content analysis
It's important to discover which of your competitors' content is performing the best and act upon this information. Best performing content is defined as content that earns the most links from other websites.
Search engines view the number of sites that link to content as a huge factor in determining ranking order. You can discover which content is performing well by using a link analysis or explorer tool.
Once you've determined which content works best for your competitors, you can create a similar version of your own. However, you'll need to ensure that your version will appear more authoritative or engaging. You can then take this content and market it to the same target audience as your competitors.
The importance of link gap analysis
What links have your competitors managed to obtain that you haven't? Good links to your website can be very hard to obtain. Therefore, it makes sense that a good resource for links might be someone who has already linked to content that is similar to yours.
These sites have already demonstrated an interest in the topic, you just need to convince them that your content is significantly better, or has added value, to earn a link.
Using intelligence and data for link outreach is also a good way to find highly relevant pages to obtain links from. Create a list of possible sources, and reach out for links with a great communication strategy.
Good communication is key
Don't forget to use your new-found keyword, content, and link knowledge in all areas of your business. To make your competitor insights work for you, make sure your marketing team fully understands the SEO tracking process.
A smooth set of marketing automation workflows will help keep your team on target while defining and implementing your new strategy. This will save you valuable time and improve results.
There are some amazing free communication tools that can help your team get started on making your competitor intelligence work for you. For example, if you compare RingCentral Video vs Skype for business, you can see how many more useful features there are in the free app.
Winning at digital marketing with competitor SEO tracking
Competitor analysis is a clever way to gain intelligence about your competitors' SEO strategies and use them to your own advantage. It can be conducted within every organization's budget and has far-reaching benefits, including discovering new websites to reach out to for link building. SEO does not have to be as complicated as you might think.
You may have heard the term "negative SEO", which has worrying associations and is an undesirable practice. Rest assured that competitor SEO tracking does not in any way constitute negative SEO. It's simply an effective method of healthy competition that revolves around obtaining and utilizing intelligence from the very best.
Putting your SEO skills into practice to overtake competitors
Now that you've learned all about competitor SEO tracking, it's time to put the strategy into practice and watch your business power up the rankings.
As with any new skill, it'll take time and practice, but the results will be very worthwhile. Using SEO tracking, you can maximize your return on investment (ROI) and allocate marketing resources based on your understanding of your competitors' successes and failures, as well as your own website traffic.
It's important to have a clear vision of the path your organization's digital marketing activities will take. From driving the digital transformation of your business with robotic process automation (RPA) to helping your team achieve their goals with new meeting collaboration software, there's a lot to consider.
However, you should always make SEO tracking an integral part of your digital marketing strategy.
Do you have questions about SEO tracking and how it works? Let us know in the comments!
If you liked this article, be sure to follow us on Facebook, Twitter, Instagram, and LinkedIn! And don't forget to subscribe in the box below.