There has never been a better time to run an ecommerce business, with online sales continuing to grow.
However, many businesses focus their efforts on selling physical goods. While there are many advantages to this, one aspect of ecommerce often overlooked is digital products.
If you're interested in making money online, whether full-time or as a side gig, you may want to consider going the digital route.
Doing so can be significantly easier and more rewarding than the traditional model. The key is picking the right products to sell.
In this post, we'll start by briefly discussing the benefits of selling non-physical goods. Then we'll provide you with a list of eight digital products you can sell online right now. Let's jump in!
Why Sell Digital Products Online
There are many reasons to sell online. One of the biggest is the convenience it offers both you as the seller and your customers.
When you sell physical goods, there are a lot of moving parts to worry about. For example, you need to deal with shipping and distribution, as well as order fulfillment and handling.
Not only can these be complex processes to configure and manage, but they can also be costly.
On the other hand, with digital products and services, everything is handled online. While your creations may require some offline work, ultimately the selling occurs electronically. This leads to faster delivery and fewer parties involved.
The Tools You'll Need
Before we get to the list of digital products you can sell, we wanted to clue you in on the 2 tools you'll need to set up and run your digital products store. So here they are!
#1 – WordPress

Before you can start selling, you've got to have a place to sell from. WordPress is the obvious solution. It's the most popular content management system out there for good reason. It's easy to use and there are thousands of plugins available to customize your site's capabilities pretty much any way you like.
The tools listed below happen to be two such plugins that'll make selling digital products a cinch.
#2 – MemberPress

Our MemberPress plugin allows you to protect and sell any kind of content – from online courses and videos to photos, PDFs, white papers, consulting sessions, and just about anything else you can imagine.
Its built-in pricing table, payment gateway and email platform integrations (among many others) make setting up and running your digital store fast and easy.
Now that you know the tools, let's get to the list!
8 Digital Products You Can Sell Online Right Now
Once you decide that you're interested in entering the digital product marketplace, the next step is figuring out what it is that you want to offer. Below are eight such products you can start selling online right now through your WordPress site using the tools above.
1. Online Courses
If you're an expert in a certain area, selling online courses is an excellent way to make some extra income. You can deliver lessons and tutorials on anything, from web development and finance to cooking or gardening.
There are many e-learning platforms and tools you can use to make selling your courses quick and easy. For example, our MemberPress plugin lets you deliver online courses directly from your WordPress site:
You can use the plugin to easily create a membership site for selling courses.
2. Photography
If you're skilled in photography, there are many different niches you can enter to sell your work. Some popular examples are landscape and ecommerce photography. The latter is becoming increasingly popular as more businesses move online and are in need of high-quality images for products.
If you'd rather not create your own digital photography store, you can also earn money by selling your work to stock photo websites. For example, you could publish them on sites such as Getty Images: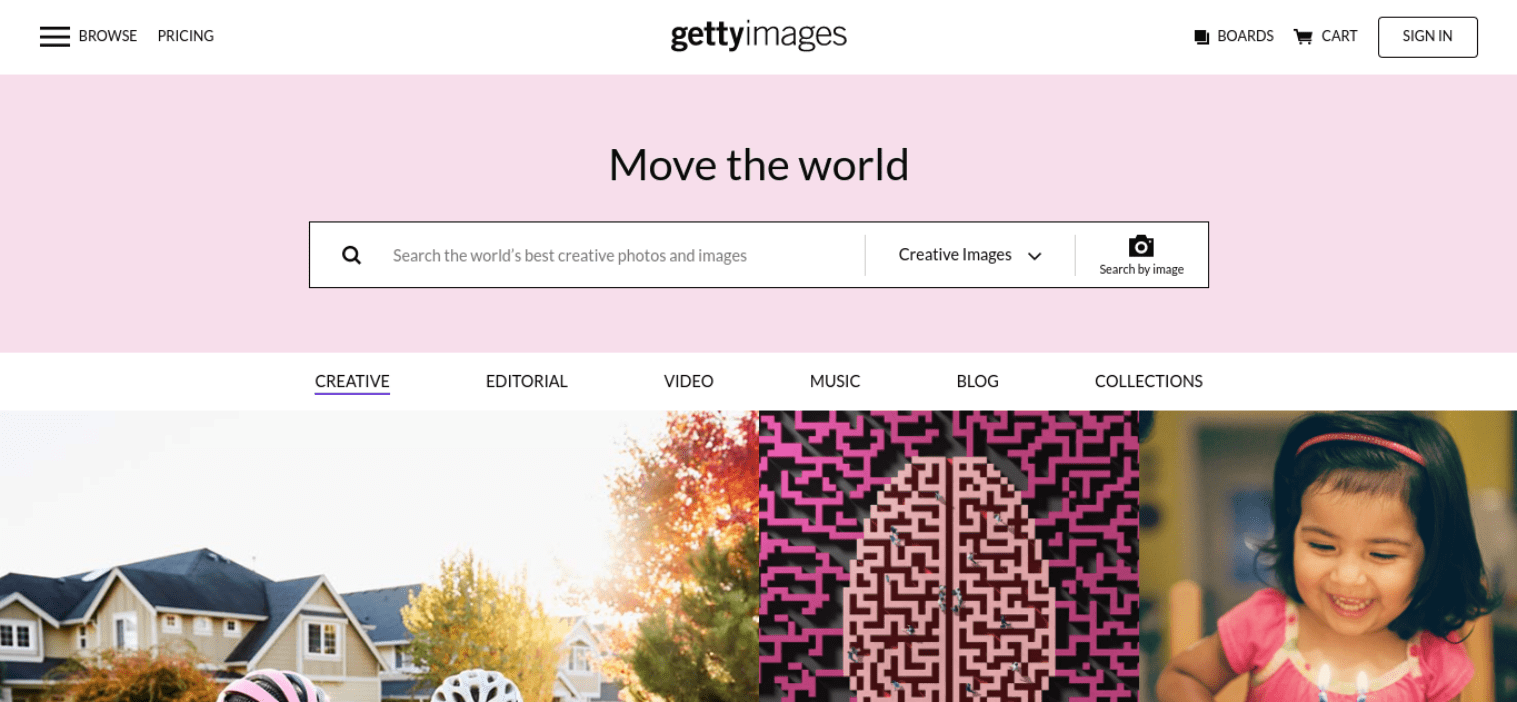 Some other stock photography websites include Unsplash and Pexels. However, keep in mind that these websites will take a cut of your profits, so it might be more lucrative to create your own store.
Alternatively, you may want to set up an online portfolio and promote your work on social media platforms. This can help you gain exposure and attract new clients.
3. Printables
Similar to photography, you can also sell printables online. This can cover a wide range of items, from calendars and planner templates to digital art. For example, if you run a travel blog, you can create itineraries for different destinations. You may also want to consider selling checklists, packing lists, and other helpful material.
You can do this directly through your own website or through a third-party marketplace platform such as Etsy. But, as with stock photography websites, third-party marketplaces will take a cut of your profits.
4. Web Applications
If you're a developer, building and selling software and web-based applications is a great way to make money. Many businesses today are looking to create mobile apps, and the software industry is continuously growing.
You might also consider creating plugins and themes to sell. You can do this independently or through a marketplace site such as ThemeForest:
This site doesn't just let you sell themes, either. You can also use it to sell other digital products such as stock photos, video, music and audio.
5. Professional Services
You don't necessarily need to have an actual "product" to sell in order to start making money online. You can also use your knowledge and talents to sell your professional services, which can technically be considered a product.
For example, if you're a web developer, the website that you create for a client could be considered your product. Similarly, if you're a ghostwriter, you could sell your services to produce articles and other types of content for customers.
6. eBooks
One of the most popular forms of digital products to sell is eBooks. With over 300 million eBooks sold over the past decade in the U.S. alone, now is a solid time to get involved in digital publishing.
Whether you're interested in publishing fiction or educational books, you can do it all with your own MemberPress site. There are also many platforms that enable you to do so. One of the most popular is Amazon:
Through Amazon, you can self-publish your own eBooks for free. Then you can sell them directly through the platform and earn up to 70% of the royalties.
7. Templates
Another type of digital product you can sell online is templates. This is a very broad category that can include different types of content, such as resumes, logos, social media posts, infographics, spreadsheets, and cards.
What's great about templates is that they can easily be customized per client requests. There are also many different places where you can promote them. You can sell directly from your website using a plugin such as Easy Digital Downloads or use a website such as Canva.
8. Memberships
If you're a blogger or simply passionate about a certain topic, you might consider starting a membership site. This is when users pay a premium price to access exclusive content on your website.
There are many advantages to doing this. One is that you can create a members-only content area for nearly any kind of content, from podcast and news sites to learning and marketing sites.
Plus, as we mentioned earlier, you can use our MemberPress plugin to set one up quickly and easily. You can simply integrate the plugin with your WordPress site to put your quality content behind a paywall.
Conclusion
With more consumers shopping online than ever before, now is an ideal time to get involved in the world of ecommerce. However, knowing where to start can be challenging.
As we discussed in this article, there are many benefits to selling digital products, such as fewer costs and quick deliveries. There are also many options to consider, from professional services and online courses to eBooks and templates.
Plus, selling digital goods is easy when you use tools such as Easy Digital Downloads and our MemberPress plugin.
Do you have any questions about selling digital products online? Let us know in the comments section below!
If you liked this article, be sure to subscribe to the MemberPress blog!