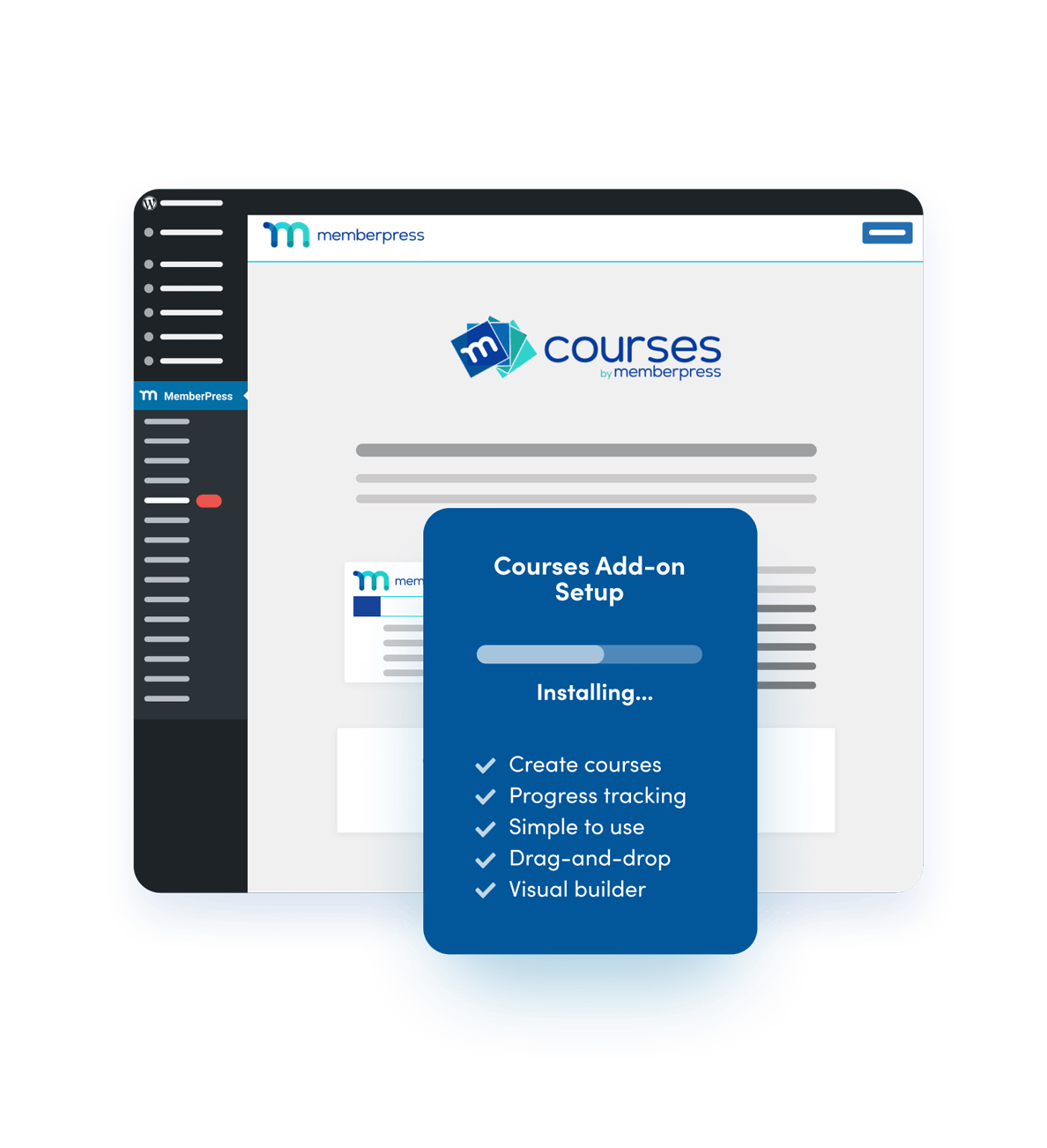 No complex coding required
With the Courses add-on you don't need to be a coder to create a gorgeous online course website.
Thanks to our ReadyLaunch™ page maker, you can set up beautiful frontend content like a pro – without touching a line of code.
Your course is modern-looking and attractive by default.
Quizzes and built-in progress tracking
Quizzes and progress tracking are key to keeping students.
With MemberPress Courses Quizzes and Progress Tracking features, students know their progress on each class they've started. And they can quickly measure their knowledge. As a site admin, so can you.
Quizzes are super easy to create, and Progress Tracking is built right in – giving you insights to measure the user-friendliness, effectiveness, and popularity of your courses. That way you know what's working and what's not.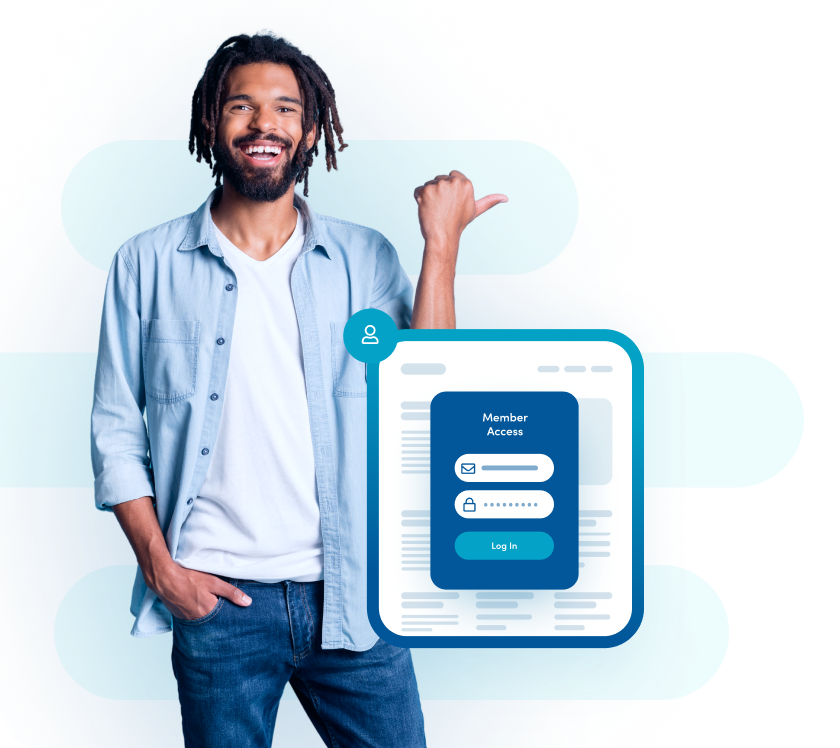 Get CoachKit™ by MemberPress Today!
The industry's only membership-coaching integration for WordPress
Get MemberPress Now
See All Features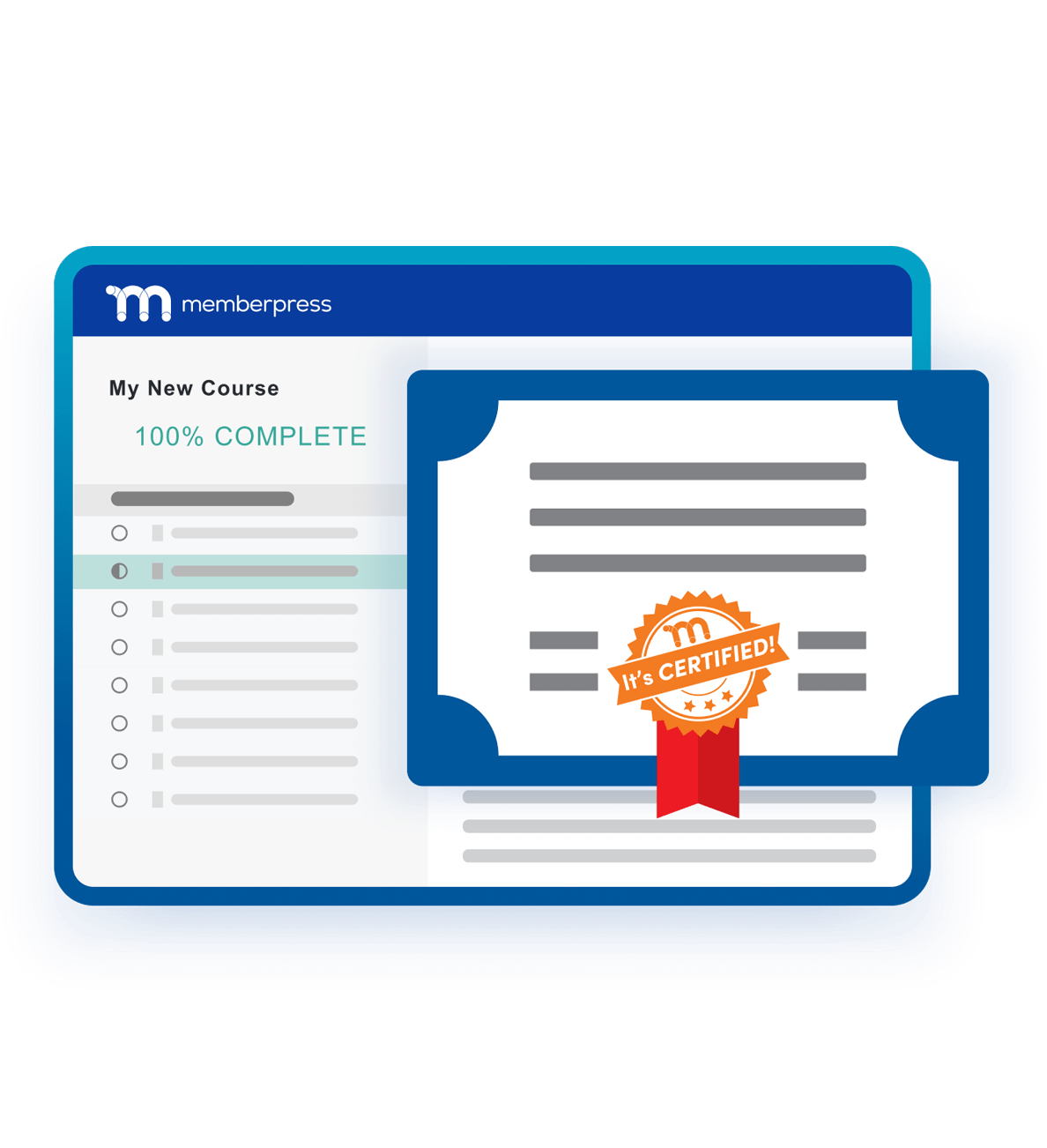 Certificates sell courses. It's that simple.
If you want to boost your resume, you've got to showcase your know-how. And sharing your certificates on LinkedIn and other social profiles is the absolute best way to do it.
So the huge and fast growing demand for professional certifications is no surprise.
But, one thing is surprising… you don't need accreditation to offer certification. Nope. With the MemberPress Courses certificate builder, you can add shareable certification to any course you create – maximizing your students' motivation and your money-making potential.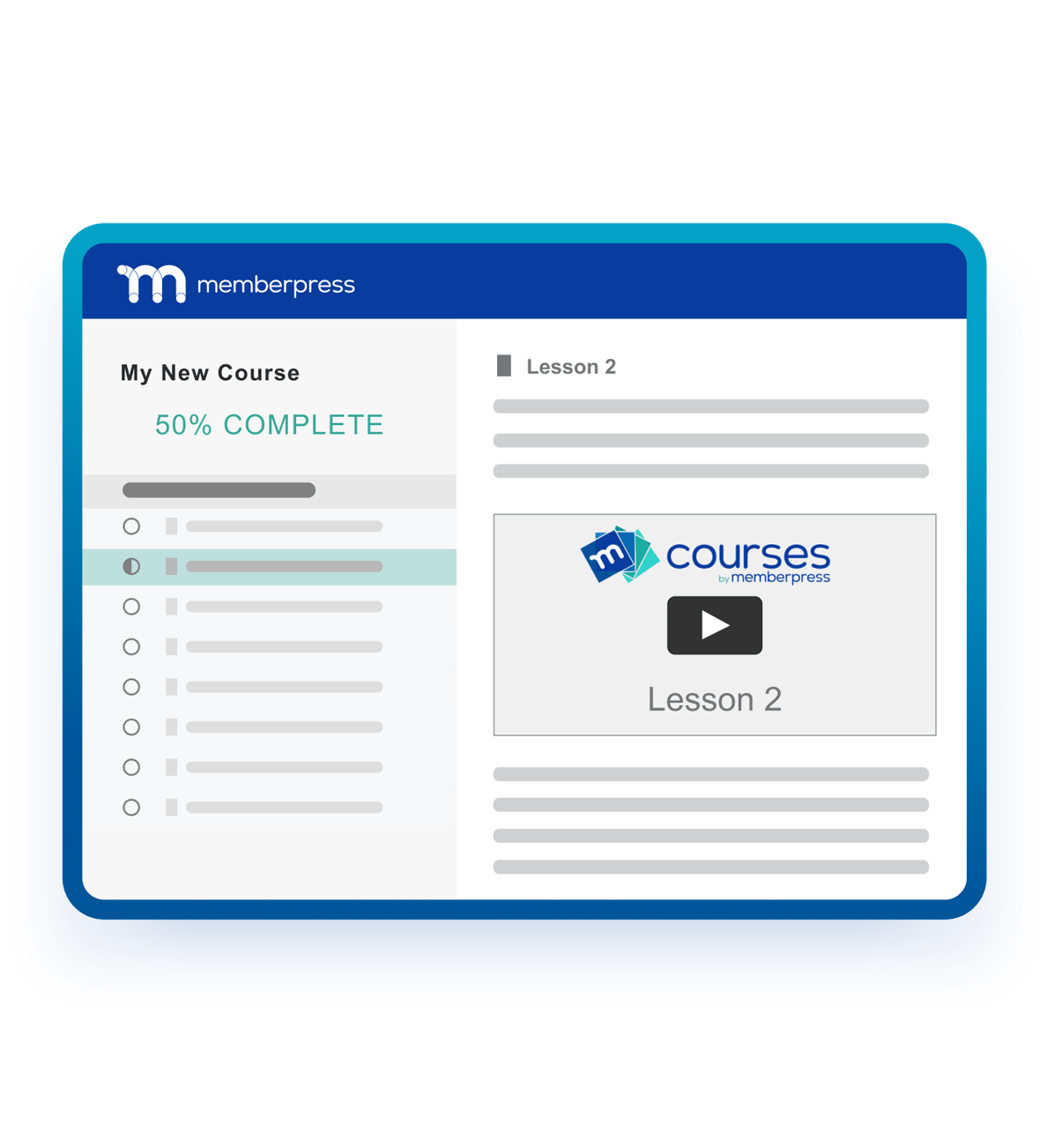 No messing with pages, sub-pages, or custom post types
You don't have to figure out where your course content will live in WordPress. Courses does the figuring for you. There's no need to build out pages and sub-pages – or even set up custom post types.
A single menu item in MemberPress gives you access to all your course content. From there you can add, edit, and rearrange content. Sell courses on WordPress with a simple click-and-go process.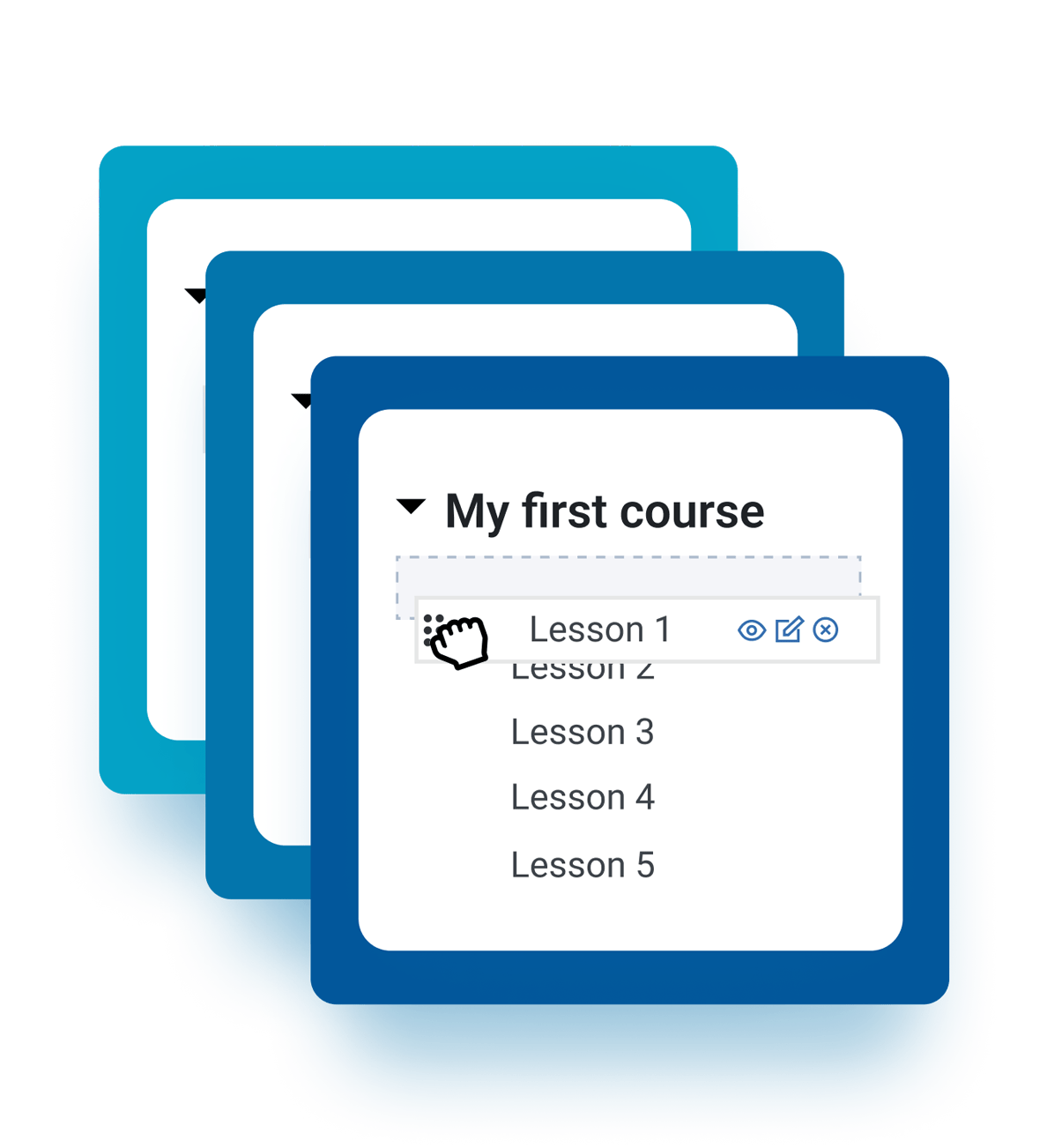 Fully visual drag-and-drop builder
Create your curriculum, plan lessons, and construct quizzes with an intuitive, drag-and-drop customizer – without touching a line of code.
The Curriculum Builder lets you construct and edit courses and lessons right in the WordPress Block Editor. You can even move lessons around within your courses – click, drag, drop. Done.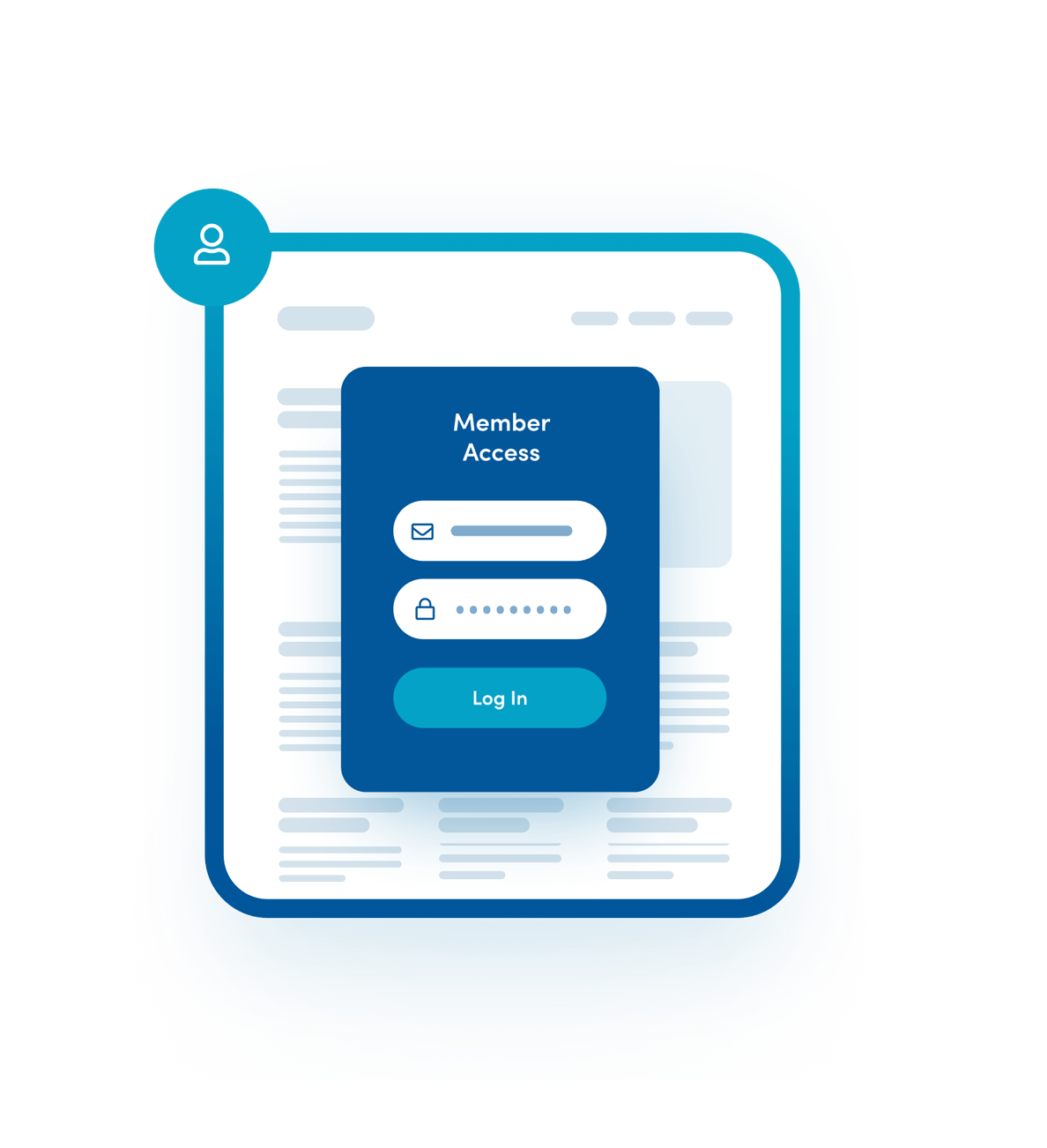 Set and manage access easily
Protect your online course content with easy-to-use MemberPress Rules. Safeguard individual courses, sets of courses, or courses with any other tag or category you decide to set up.
By restricting access to premium course content, you protect your assets and let would-be customers know they just might be missing out.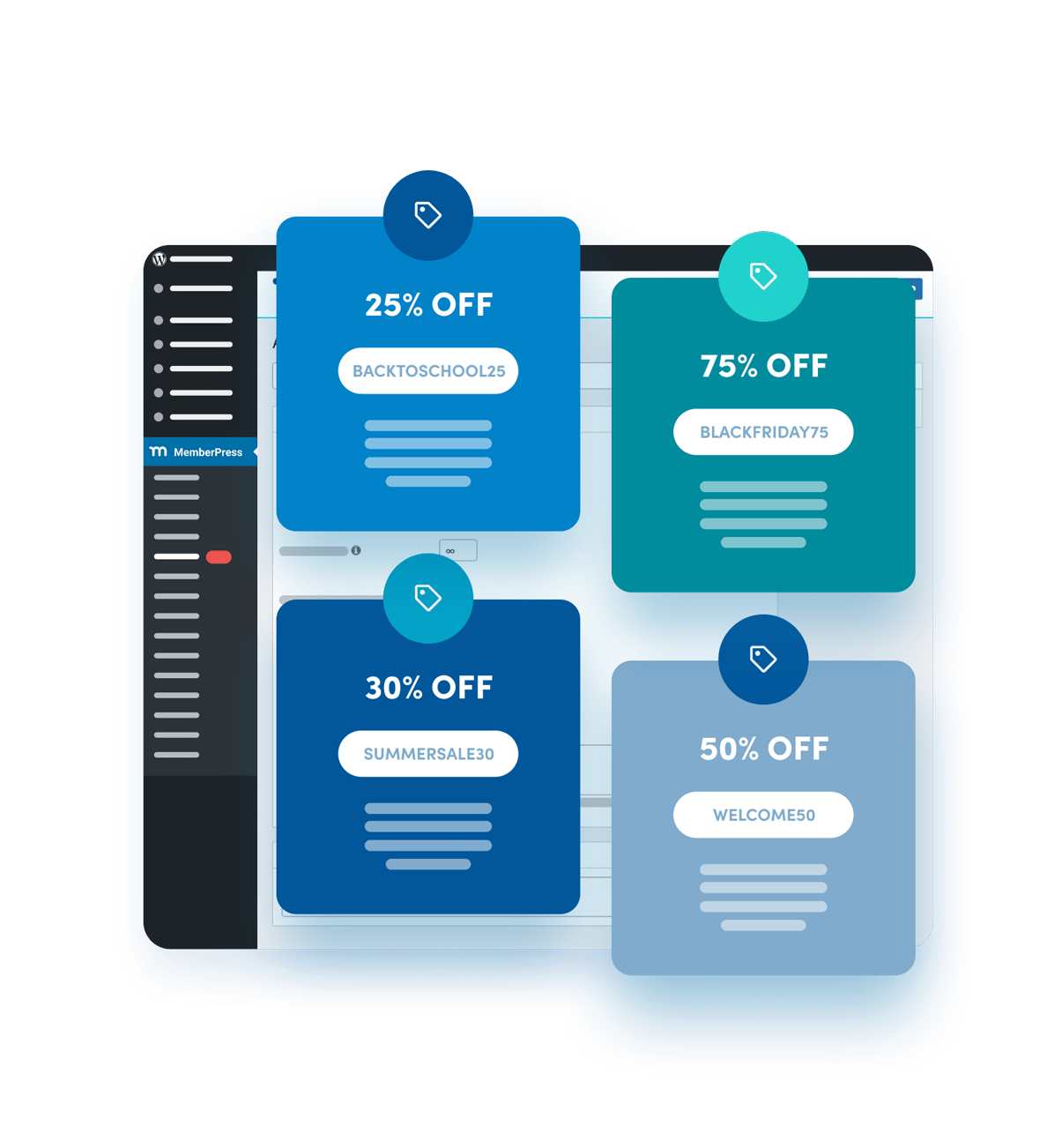 Targeted marketing on autopilot
Free your mind to focus on building your business. When a user comes across a page they don't have access to, the Sales Page feature makes sure they get the option to buy – automatically.
First create a high-converting page. Then make sure that page is shown to every student who comes across a course or lesson they haven't signed up for. Rest easy knowing your marketing is on autopilot.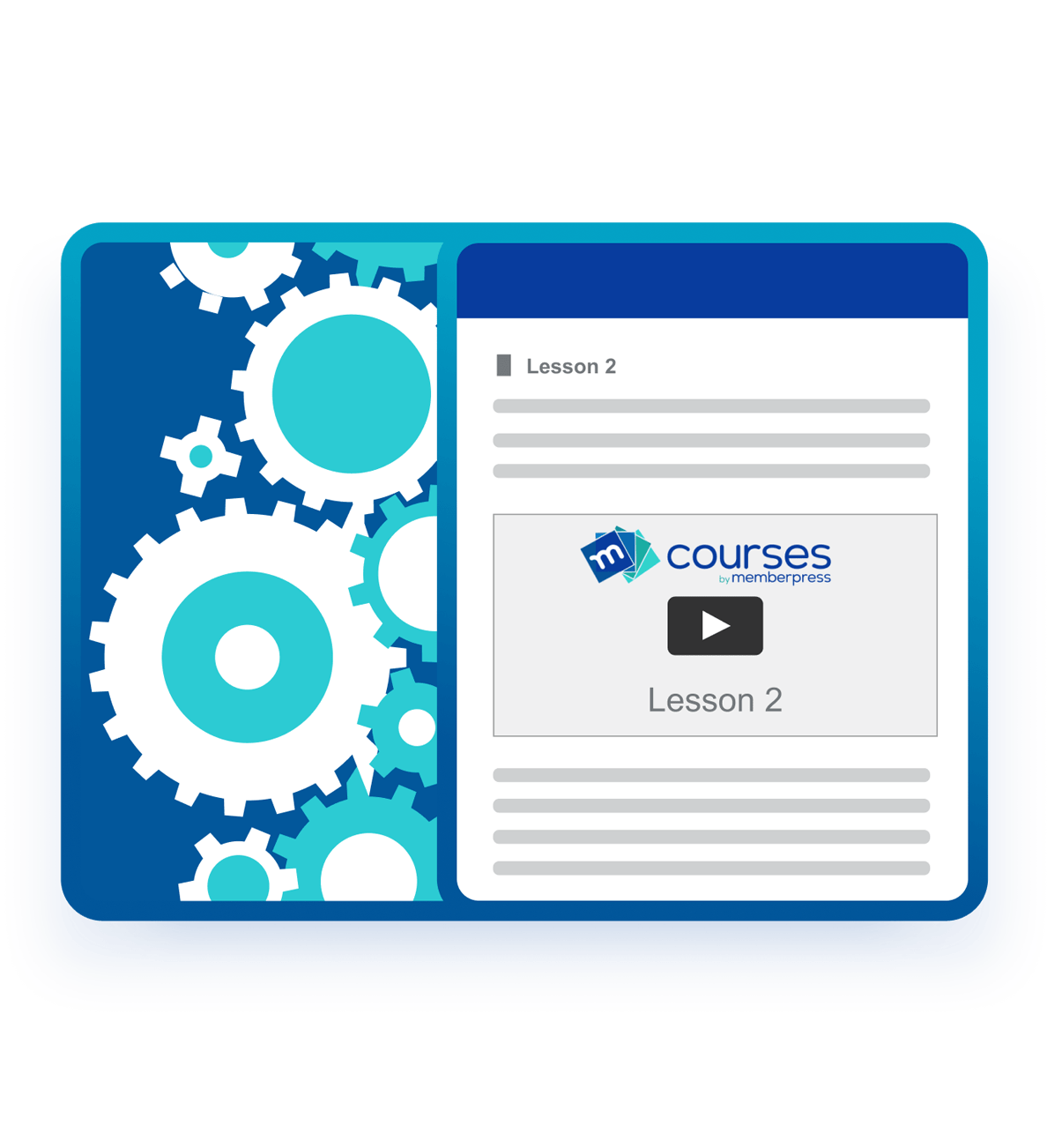 Advanced features for power users
Want more control over the look and feel of your courses? Have an specific idea or specialized function in mind? Just disable ReadyLaunch™ for your course pages. Then get busy building out your vision – top to bottom.
Need advanced features, but don't know how to get them? No problem. Just hire one of our trusted partners to get the job done affordably – in a flash.