Upsell w/ MemberPress Order Bumps. You'll supercharge your small business sales and keep your checkouts going 'kaching' – all while you catch some Zs! Learn how…
Ever heard of the crazy-effective, "Would you like fries with that?" tactic?
Well, it's not just for fast food giants.
Membership sites and other small online businesses can take advantage of this proven sales strategy too. But even better, you can get effort-free up-sells by putting it on autopilot.
You've just got to have the right tools.
If your online business is built on WordPress, then MemberPress – with its built-in Order Bumps feature – is definitely the "right tool" you're looking for.
More on that in a minute…
We can all agree order bumps and upsells are awesome. But have you ever wondered why that's the case?
There's the obvious reason: You make more money per sale.
But what about the stats – or even the psychology – behind the art of upselling and add-ons?
This post can put you in the know, and knowledge is power, so keep reading!
---
👉 If stats aren't your thing, skip down a few sections. You'll find some amazing real-life use cases around order bumps to help get you rolling.
---
The Magic of Add-Ons Unveiled: Why Upselling's More Than Just Extra Cash
We all love a revenue boosts. And upselling is big-time booster.
In fact, upselling can drive over 10% of online business revenue. That's a slice of the pie you don't want to miss out on.
But, believe it or not, add-ons and upsells aren't just about making more money. The magic goes WAY beyond the numbers.
It's also about enhancing the customer's journey.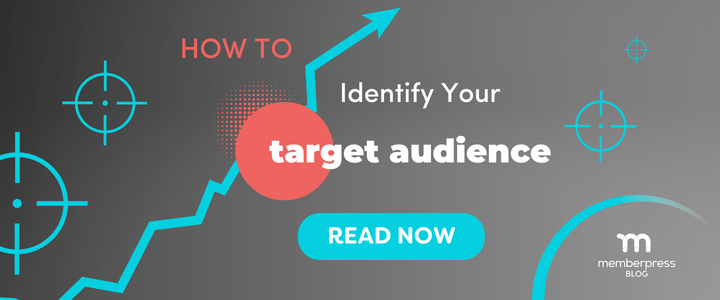 A good journey keeps customers around. And increasing customer retention rates by just 5% can lead to an increase in profits from 25% to 95%.
How does this relate to upselling? Well, a satisfied customer is a returning customer.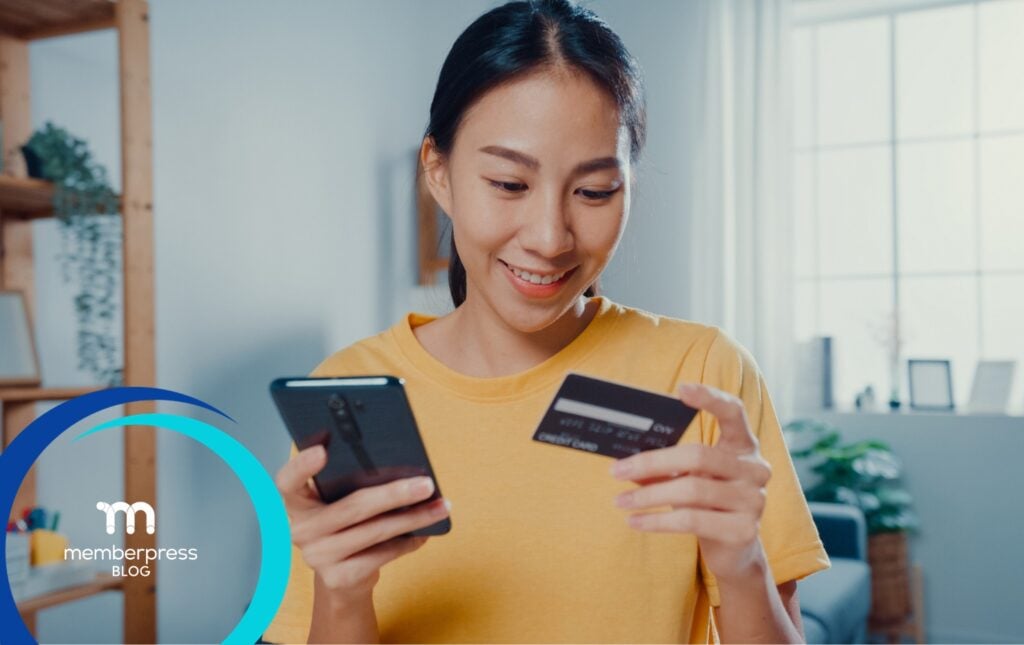 When you offer relevant add-ons at checkout, you're not just increasing that single transaction's value. You're also building a relationship and encouraging repeat business.
For example, imagine you're buying a new camera online. Right at checkout, you're offered a selection of perfectly compatible lenes or tripod setups – no further searching or shopping required.
It's convenient and helpful, and you walk away from the sale feeling satisfied – and more likely to return.
That's what Order Bumps can do for your customers. It's a win-win!
Even more interestingly, the probability of selling to an existing customer is 60% to 70%. While the probability of selling to a new buyer is only 5% to 20%.
So, upselling is indeed profitable. But it's also a highly efficient two-for-one: You get more revenue and happier customers.
The Nuts & Bolts of Order Bumps
Setting up Order Bumps for add-ons and upselling (at least on MemberPress) is a breeze.
Just go to your product or membership settings, click on the Order Bumps tab, and select the items you want to offer as add-ons.
You can even jazz up your offerings with a catchy headline to make your stuff irresistible.
Once you're done, hit update, and voilà!
When your customer reaches checkout, they'll get the option to add these products and services to their order with one-click convenience.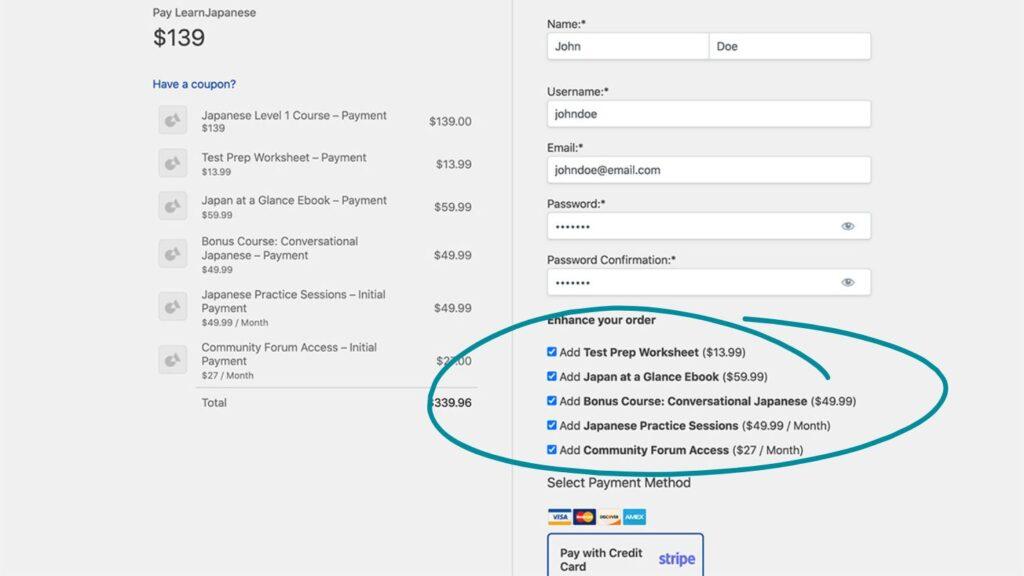 Order Bumps makes it almost effortless to…
✓ Customize the consumer journey
✓ Enhance every transaction with product-bundle benefits
✓ Amplify your income without lifting a finger
Basically, one-click upsells put suggestive selling on autopilot. That means you can sit back and watch your bottom line climb to the sky.
Order Bumps Upselling in Action
MemberPress has super easy setup, simple site migration, and incredibly powerful features. All this and more make it the #1 WordPress monetization, LMS. and membership site plugin in the world.
So, as you can imagine, entrepreneurs use MemberPress to monetize their ideas in endless ways, from countless industries.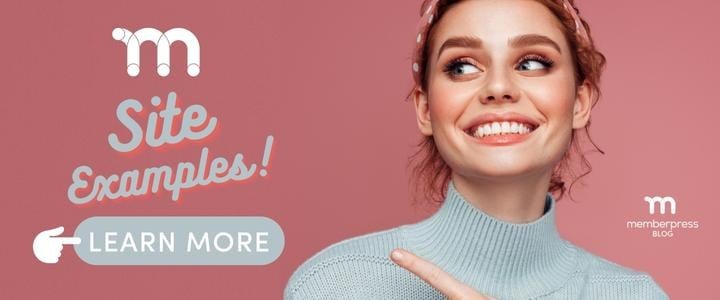 There's no way we could cover them all! But we picked a few Order Bumps use cases you can generalize to whatever business you're in.
So keep on reading!
Upsells & Add-Ons: Real-World Applications
For Fitness Coaches
If you're a fitness guru, you'd do well to consider the journey of Helen Faliveno, the founder of My Mindful Movement.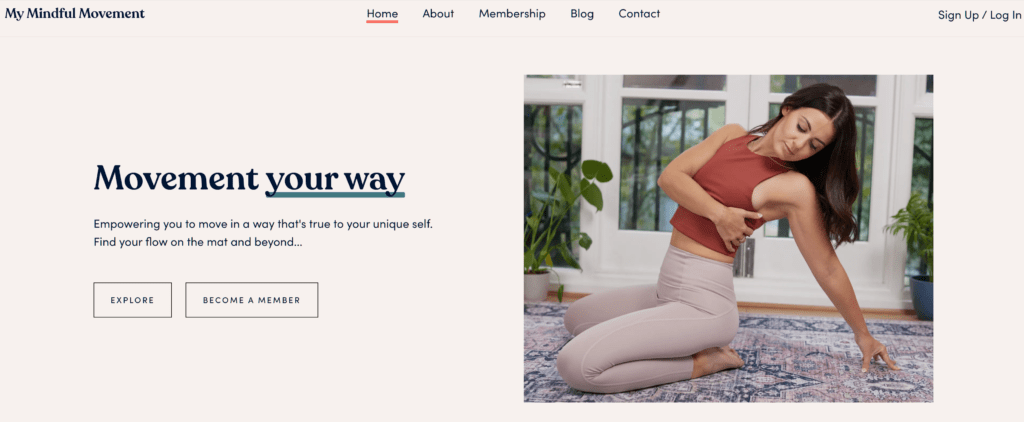 Using MemberPress, Helen transitioned from a brick-and-mortar yoga studio to an online empire.
She started her wellness journey as a way to "leave work on time" and found yoga to be a fantastic way to unwind. Eventually, she took instructor training courses and caught the "teaching bug."
When the COVID-19 pandemic hit, Helen's in-person classes took a nosedive, but she switched to online platforms.
Initially, she tried YouTube memberships but found them lacking in terms of revenue share and control. That's when she discovered MemberPress.
And she never looked back.
Today, My Mindful Movement offers a ton of video classes, live sessions, and even Spotify playlists.
What Add-Ons Does a Fitness Coaching Business Like My Mindful Movement Offer?
The possibilities are endless! Just consider your clients…
They're already investing in their health and fitness, so stuff to support that investment will appeal to them, guaranteed.
For example, you might consider things like…
Nutrition guides and recipe collections
Printable posters featuring stretches for various muscle groups
Upgrades like access to a series of live workout sessions
A specialized program app
Curated workout music mixes (as an almost-free bonus)
Branded swag like t-shirts, and sweatbands
Just like Helen, you can use MemberPress to create a holistic fitness experience that not only enriches your client's journey but also boosts your revenue.
For Online Course Creators
If you're an online course creator, you'll want to take a leaf out of Tom Fontana's book. Tom is the brains behind TheGuitarLesson.com, a platform that offers video guitar lessons to beginners.
Tom's journey is an inspiring one. He started playing guitar in high school and even taught a few friends in college.
After a decade in the banking industry, he decided to follow his passion and started TheGuitarLesson.com.
Tom faced challenges, like feeling awkward in front of the camera, but he persevered.
He first migrated his site to WordPress in 2009, and eventually decided MemberPress was the perfect fit for his needs.
Today, Tom's site boasts over 300 video lessons and offers multiple membership options.
Free members get access to about 30 lessons, while Premium members can access the entire library, complete with quizzes and progress tracking.
Add-on Ideas for Online Course Businesses
So, what add-ons can you offer to your online course customers? There's not enough space in this blog post to list out all the possibilities!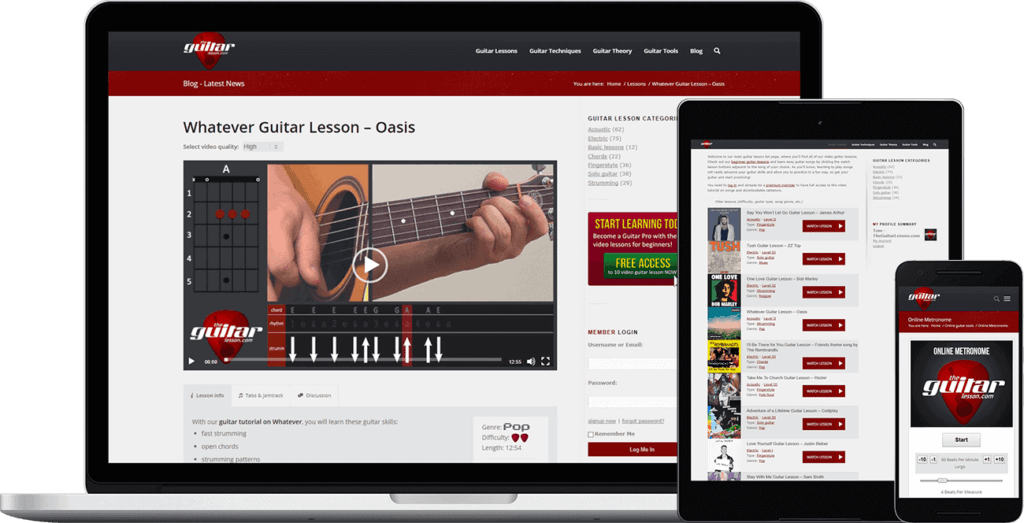 But here are a few good suggestions for starters…
A recorded webinar series
An exclusive live webinar registration
An ebook on improving study habits
Exam study guides
Other classes on the same topic
Sets of live lessons or tutoring sessions
The best thing about upsells for an online course business? By offering these types of add-ons, you're increasing your revenue, while also enhancing the learning experience for your students.
So take some inspiration from Tom, and feel free to upsell away! (With MemberPress, you can!)
For Ecommerce Stores
If ecommerce is your thing, consider Krisp.ai, a set of game-changing noise-canceling products that've taken the world of online communication by storm.
Krisp.ai uses MemberPress to manage their product site and subscription plans, and they've been killing it!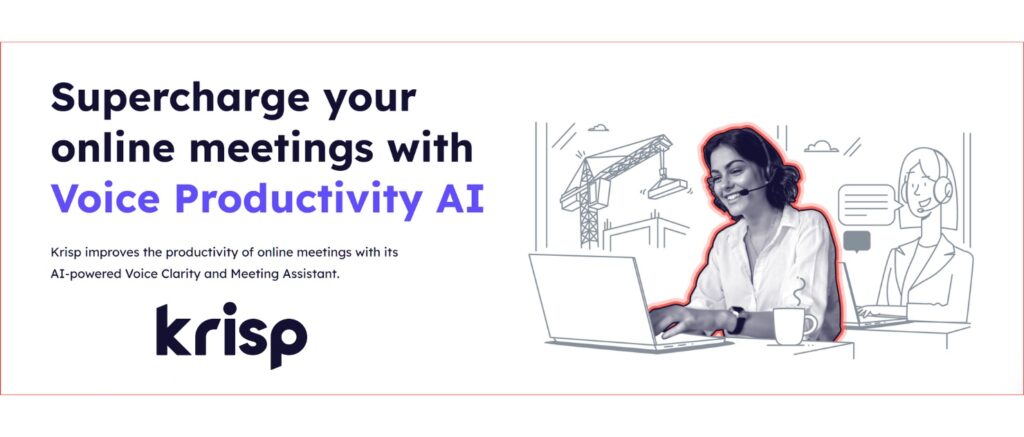 Krisp.ai has a range of awesome products, from AI Voice Clarity to an AI Meeting Assistant. But what in the heck is an online storefront for audio products supposed to offer in the way of add-ons?
Anything they can think up, that's what!
Ecommerce Business Upsell Ideas
When you sell products online, the obvious add-ons are easy.
Sell clothes? Upsell accessories like earrings and scarves. Offer up top-quality flower seeds and bulbs? Upsell gardening guides.
But even if your product is something uncommon like noise-cancelling software, you can still easily come up with valuable checkout add-ons for your customers.
For example, how about a VIP Customer Program? It's the perfect checkout add-on.
For a small fee, customers get things like early access to new products, exclusive discounts, and other perks like that. And you get a closer, more engaged relationship with your customer.
Here are a few more great add-on ideas for ecommerce businesses…
Product subscriptions (users buy a code that allows them to sign up for a monthly subscription, discounted for the first month to cover for the cost of the code)
Protection plans
Bundled items at a discounted price
"Surprise" item (just make sure it's worth the cost to avoid the wrong kind of surprise 😆)
The Bottom Line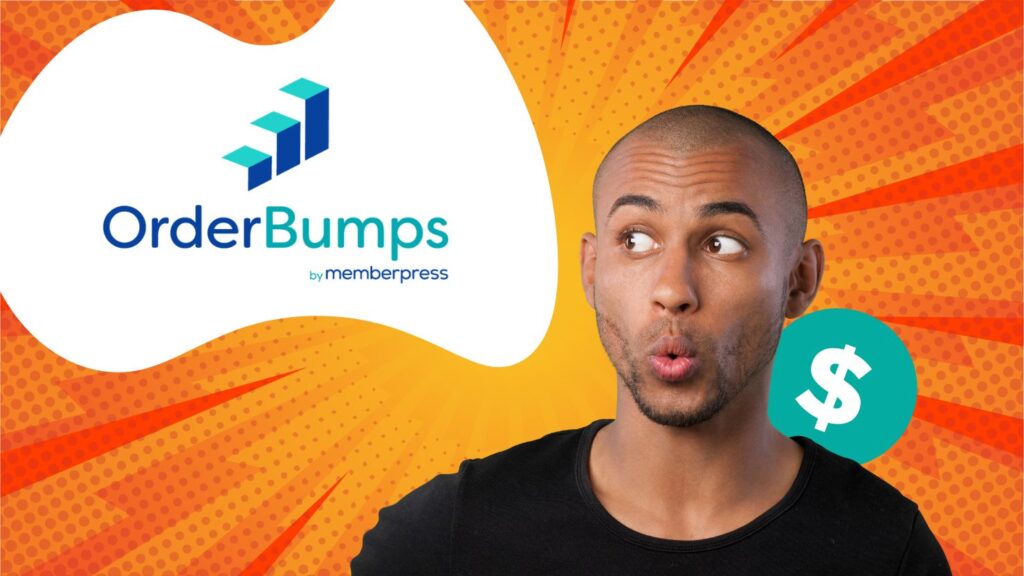 Upselling / add-ons at checkout is a proven strategy that benefits both you and your customers. And it's not only limited to fries!
With Order Bumps, you can effortlessly offer more value at checkout, making each transaction a delightful experience for your customers – and a profitable one for you.
So go ahead, add MemberPress and Order Bumps to your business toolkit, and watch your revenue soar, even while you're off the clock!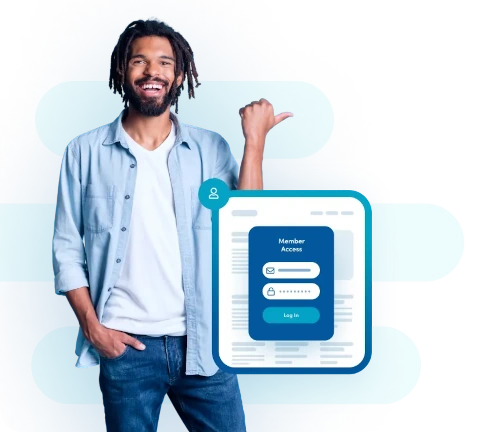 Get MemberPress Today – With ORDER BUMPS!
Pump up your checkouts, and cross-sell in your sleep!
Get MemberPress Now
See All Features