Selecting a model for your online business is one of the first major decisions you'll make when creating your plan. If you've been doing your research, you've almost certainly seen discussions around subscriptions vs memberships. You've probably even seen the two terms used interchangeably, which can create confusion.
By getting a clear understanding of the difference between subscriptions and memberships, you'll be able to more accurately communicate your offerings to potential customers. You can also use this information to help make decisions about your business, such as how best to scale it over time.
In this post, we'll explain some high-level differences between subscriptions and memberships. Then, we'll dive into three key distinctions between the two. Let's get started!
An Introduction to the Difference Between Subscriptions vs Memberships
First off, MemberPress supports both subscription and membership models. It all depends on how you choose to set up your site.
At a high level, a subscription is a financial agreement to pay for a product or service at regular intervals. News sites and magazines are often based on a subscription model. One example is Ad Age, which keeps a lot of valuable content strictly for subscribers: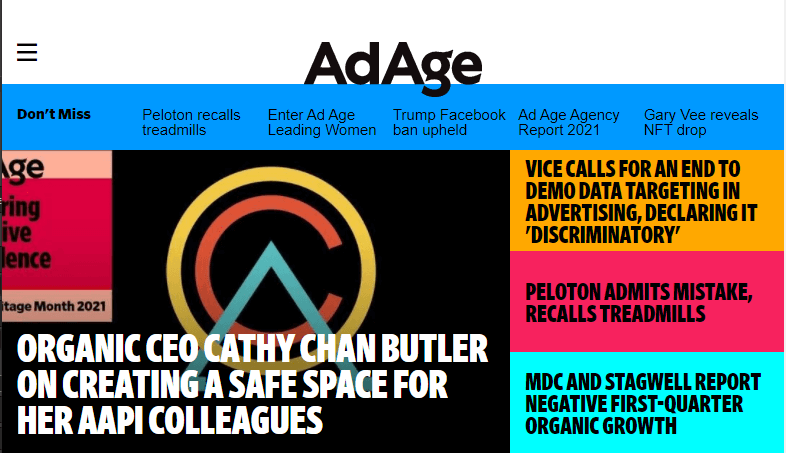 A membership often involves participation in a community. It typically comes with some sort of related benefit. For instance, the American Accounting Association provides members with access to journals and networking opportunities:

You can have a membership without a subscription, a subscription without a membership, or the two can be combined. It all depends on what works best for your business.
Subscriptions vs Memberships: What's the Difference? (3 Key Points)
Now that you have a basic understanding of the difference between subscriptions and memberships, let's look a bit closer at some of the key distinctions. Below, we've outlined three points that separate the two.
1. Memberships Can Be More Community-Focused
When someone joins a membership, they often do so to develop relationships with other members. If you develop a membership model, expect to be more engaged with your customers than you would if you offered a subscription. You may also need to encourage engagement within your online community.
You can motivate members to engage with each other through gamification. This technique uses elements such as badges or points to add some motivation to your membership site. For example, you could offer badges to members who post in an online forum or "follow" other users.
According to gamification plugin MyCred, 69% of customers in the U.S. are influenced to buy based on loyalty programs. And 58% of consumers report that they shop once a month or more at stores whose loyalty programs they're part of.
Subscriptions may include some community elements, such as comments sections on news sites. However, interaction between users is not a central part of the business model. Users can just as easily read and enjoy articles in isolation.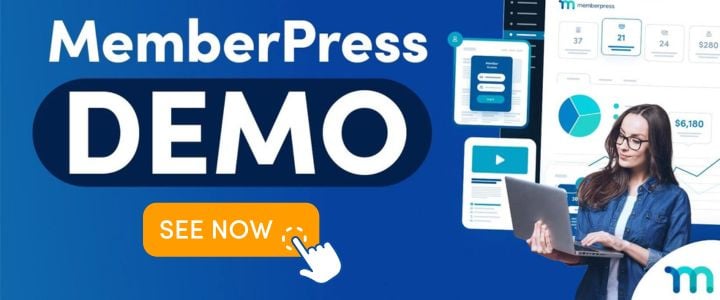 2. Memberships Can Leverage Exclusivity
To create a sense of scarcity, you might choose to limit the number of members you take on at one time. You'll want to be sure to spread the word when membership is open so that you can take on as many newcomers as possible while maintaining a feeling of exclusivity.
If you screen members and set guidelines for them, you can build a community that's highly valuable in your niche. Benefits might include access to a member directory to make it easier for users to network with each other.
While you may have fewer members than you would if you opened registration to just anyone, you'll be able to charge more for access due to the high quality of your community's user experience. Using exclusivity as a tactic for your membership site can really pay off.
However, this method doesn't translate well to a subscription model. For instance, it wouldn't make much sense for Netflix to limit the number of people who can use its streaming service – it would lose out on tons of revenue.
Similarly, online publications, ongoing services, and even monthly subscription product boxes might unintentionally limit their own growth by applying exclusivity to their business plans.
3. Subscriptions Require a Constant Stream of New Content
Retaining your customers is crucial to increasing your revenue with a subscription model. Membership sites can be supported by user generated content (UGC). However, you'll be responsible for creating the content or providing the products that keep subscribers coming back for more.
In order to keep your audience's interest, it's important to create and stick to a content or product development strategy. This will help you innovate and add fresh offerings to your subscription-based business so that customers don't become bored with your existing ones.
Restricted Content
Try keeping your best content behind a paywall to retain subscribers. A simple way to do this is to create a Subscribers Only category and restrict access to it. MemberPress enables you to accomplish this with access rules.
Drip Content
Another technique you might try is drip content. With this strategy, you'll release premium content periodically over a pre-determined amount of time. Users will be more motivated to stick around to gain access to new material. This method works especially well with online courses.
The Takeaway
The difference between subscriptions and memberships may seem subtle. However, it can have a significant impact on how you operate your business.
To recap, here are three key differences between subscriptions and memberships:
Memberships tend to create community, while subscriptions can be enjoyed by individual users.
Memberships can be exclusive, but exclusivity may limit subscription-based businesses' growth.
Subscriptions require you to create new content consistently, while memberships rely on UGC.
And, as we mentioned, MemberPress supports subscription, membership, and combined models. So whichever way you go, we've got you covered!
Do you still have questions about subscriptions vs memberships? Ask away in the comments section below!
If you liked this article, be sure to follow us on Facebook, Twitter, Instagram, and LinkedIn! And don't forget to subscribe in the box below.