If you're tired of shouting into the digital void and hearing nothing but crickets, we've got a solution for you.
When you start out your project, it's easy to get caught up in dreams of building a community of loyal fans and customers who love what you do. But making it a reality is the tricky part!
In this blog post, we're spilling the beans on how to build an online community that's both engaging and profitable.
We'll show you how you can connect with your ideal customers and fans and turn them into a loyal tribe that supports your business and fuels your growth.
From finding your niche to leveraging affiliates, we've got you covered. Let's rock this community-building thing!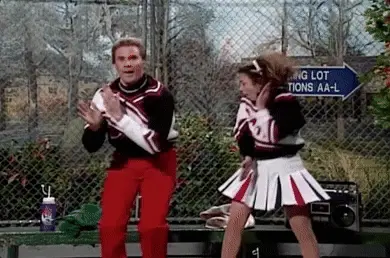 What is an online community?
An online community is like a virtual water cooler, where people gather to chat, share, and connect with others who share their interests or experiences.
Whether it's a forum, social media group, or private membership site, online communities can be a powerful tool for entrepreneurs and small businesses.
Here are just a few reasons why:
Establishing authority and credibility: By creating a space where people can come together and discuss topics related to your niche, you can establish yourself as a go-to expert.

This can help you attract new customers and build trust with your audience.
Boosting engagement and retention: When you create a community where people feel like they belong, they're more likely to stick around and engage with your brand.

That means more comments, more shares, and more word-of-mouth buzz.
Generating recurring revenue: If you create a membership site or exclusive community, you can generate recurring revenue from subscription fees or other monetization strategies.

Plus, you'll have a captive audience to promote your products or services to.
That all sounds great, but how do you build a community that's engaging, valuable, and profitable? Let's find out!
How to Build an Online Community: 5 Must-Know Tips
Building a successful online community takes more than just creating a forum or social media group. It requires strategy, planning, and (there's no getting around it) a lot of hard work.
Here are 5 must-know tips on how to build an online community that rocks:
1. Define Your Niche Audience
The first step to building an online community is to clearly define your niche audience.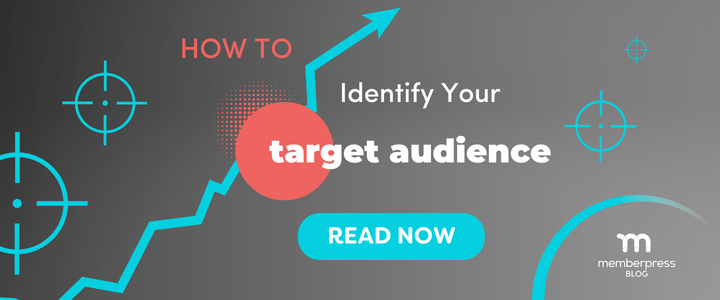 Who are the people you want to attract to your community? You should feel like you know them personally. The more honed your understanding of your ideal audience is, the better you can target them with tailored content.
To define your niche audience, start by creating buyer personas. A buyer persona is a fictional representation of your ideal customer, based on market research and data about your existing customers.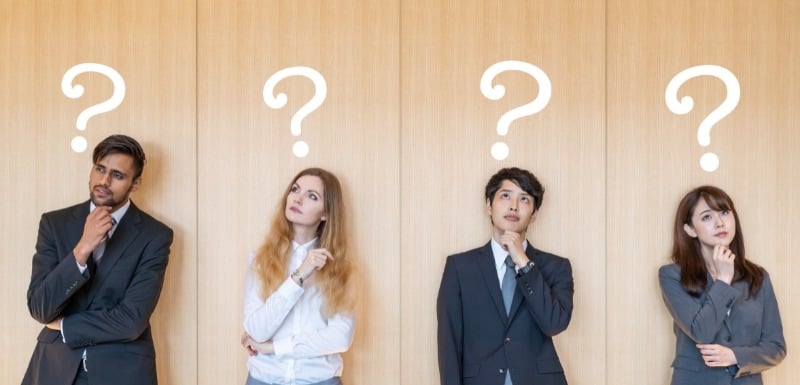 It should include general demographic information, such as age, location, and income. But the most valuable is psychographic information, such as interests, values, behaviors, and even personality traits.
What makes them tick? (Drivers)
What drives them nuts? (Pain points)
What are the priorities and beliefs that motivate their behavior? (Values)
What do they want to achieve? (Goals)
What's in their way? (Challenges)
Use this information to create content and messaging that speaks directly to them. Ideally, you want to relate it back to the following question:
How can you / your business help them?
This will help you attract the right people to your community and build a more engaged and loyal following.
Buyer persona example
Let's say you run a yoga studio and want to build an online community for your students. One of your buyer personas might be:
Natasha
Age: 32
Location: Urban area, within 5 miles of the studio
Income: $50,000 – $60,000
Interests: Yoga, wellness, travel, and environmental sustainability
Values: Community, mindfulness, personal growth, and sustainability
Behaviors: Attends yoga classes 2-3 times per week; purchases organic and eco-friendly products; travels frequently for work.
Personality traits: Introverted, curious, conscientious.
Loves: Nature documentaries, sharing healthy recipes, long chats with a small group of close friends.
Hates: Whataboutism, greenwashing, airports.
Wants to: Maintain a healthy work/life balance; protect her mental health; align her life with her values.
Challenges: City life can be frustrating and too fast-paced for her; can be difficult to get to in-person yoga classes after work.
How we can help: Offer an oasis of calm in the center of a busy city; weekly online sessions to accompany our courses available with our monthly membership for when you're traveling or too busy to attend in-person sessions.
2. Create Valuable Content
By creating three-dimensional buyer personas, and understanding your target audience in a more nuanced way, you open up way more topics of conversation.
It also helps you foster a more personalized experience.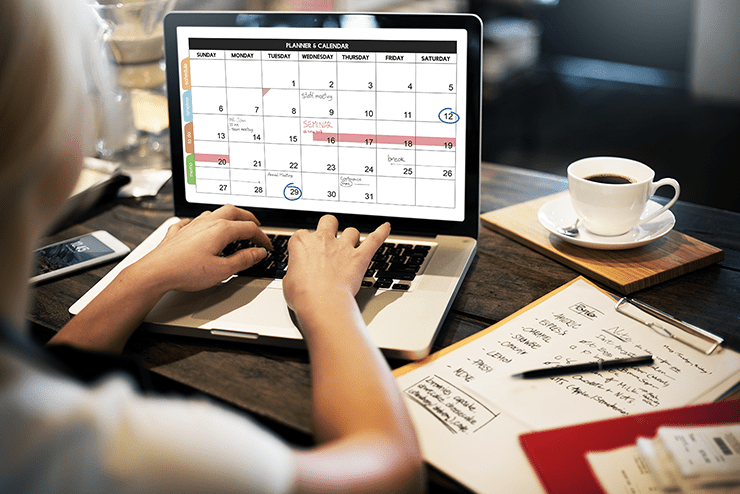 In the example above, instead of solely talking about yoga, the yoga studio can post relatable Instagram Reels about the frustrations of city life.
They can share healthy Ayurvedic recipes, give tips about sustainable living in their city, or show how to do yoga moves at your desk, or on the subway.
This goes to show that the more you know about your audience, the easier it is to create valuable, interesting, and helpful content that they'll love.
And creating great content is essential for building your reputation as an authority on your subject matter. It shows your audience that you can actually help them solve their problems and achieve their goals.
Content Tips
Here are some tips for creating valuable content that will keep your audience coming back for more:
Start with your buyer personas. Use the information you gathered when defining your niche audience to create content that speaks directly to them. Focus on their pain points, interests, and goals.
Be consistent. Consistency is key when it comes to building a loyal following. Whether you're blogging, podcasting, or creating videos, make sure you're publishing content on a regular schedule.
Be helpful. Your content should be actionable and provide value to your audience. Don't be afraid to share your best tips and tricks, but be strategic about how much you give away for free.
Promote your content. Use social media, email marketing, and other channels to promote your content and reach a wider audience.

Keep going! Reality check: growing an audience takes time. Viral posts are the jackpot, but they're no guarantee. Fall in love with the process of creating and sharing quality content that you're proud of, and keep at it.
3. Be Responsive to Your Audience and Listen to Their Feedback
Once your content is out there, be ready to hear what people have to say. Invite comments, actively listen to feedback and respond accordingly.
Here are some tips to remember:
Be present
Make sure you're actively monitoring your community, whether it's through social media, forums, or email.

You can use a social media engagement tool like Social Champ to make sure you never miss any conversations.

With these tools, you can reply instantly to messages on Twitter, Instagram, LinkedIn and Facebook all from one social profile.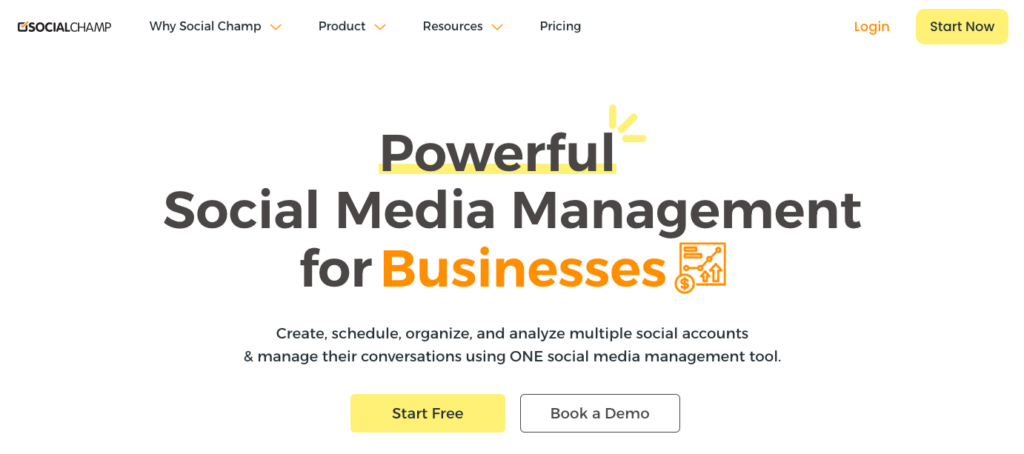 By responding promptly to questions and comments you show your audience that you're engaged with their needs and concerns.
It's also increasingly important as consumers turn to social media for their decision-making. A whopping 92% of consumers trust earned media over paid media.
If customer concerns are regularly left publicly unaddressed, it could start affecting your bottom line.
Encourage interaction and feedback
Ask your audience for their opinions and suggestions, and make it easy for them to share their feedback with you.
This could be through surveys, polls, or simply encouraging comments and replies to your content.
Take action
When you receive feedback, take it seriously and make changes accordingly. Your audience will appreciate that you're listening to them and making an effort to improve their experience.
Inviting customer requests for content is also a great way of generating more ideas for content.
Puppet makers Radmop and Goose playfully use Q&A sessions on Instagram to invite follower interaction.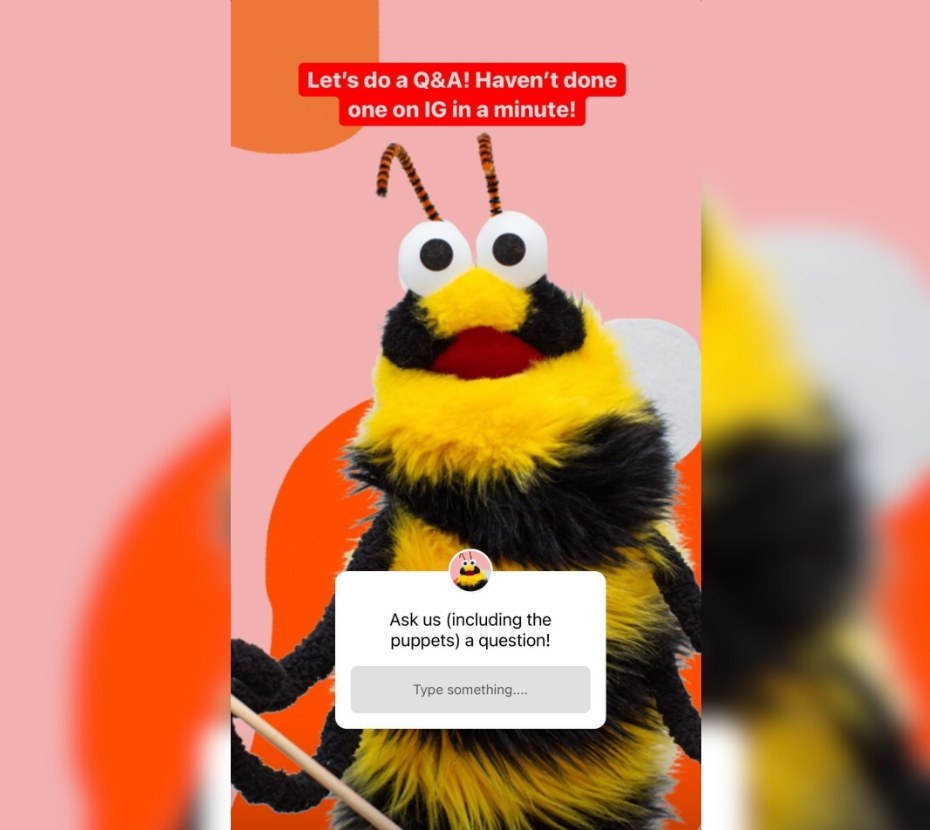 But, it's also important to remember that not all feedback will be constructive. Don't engage with trolls or negative comments that don't add value to the conversation.
Instead, focus on the feedback that will help you improve your community and provide value to your audience.
By being responsive to your audience and actively incorporating their feedback, you can build a community that's truly engaged and invested in your brand.
4. Create an Exclusive Membership Plan
While creating valuable free content is important for building your community, sometimes paywalled content can help boost engagement and create a more exclusive experience for your most invested followers.
By creating an exclusive membership plan, you can offer your audience access to premium content, special perks, and a more personalized experience.
This can help you build a more loyal and invested community, while also generating recurring revenue for your business. Kaching!
MemberPress
If you're using WordPress, the #1 membership plugin is MemberPress. With MemberPress, you can easily host your online community and reserve exclusive content for paying members.
This includes things like courses, webinars, downloadable resources, and more.
As well as premium content, MemberPress also allows you to create private forums for your growing online audience.
bbPress
By integrating with bbPress, MemberPress makes it easy to create a private space where members can connect, share, and engage with one another.
Of course, not all content should be paywalled. You still want to provide value to your audience and attract new members to your community.
But by creating an exclusive membership plan, you can offer your most invested followers a more personalized and engaging experience, while also generating recurring revenue.
Example: The Japanese Page
The Japanese Page does a great job of balancing free and paid content. The Japanese page offers a bunch of free resources to beginner and intermediate learners of the Japanese language.

They then use MemberPress to power their paid Makoto+ program, which offers weekly lessons, magazines, ebooks, and podcast extras to power up your learning!
5. Hop Aboard the Affiliate Marketing and Influencer Trend
You're consistently posting top-quality, highly honed, and targeted content. You're balancing free and paid content like a pro, and getting your name out there.
You've got one more trick up your sleeve to grow your online community and drum up the buzz: affiliate marketing.
You've probably heard of affiliate marketing, but if you haven't you've almost definitely come across a piece of content that uses it.
What Is Affiliate Marketing?
With affiliate marketing, people who promote your product or service online are given a unique URL to share with their audience. They then earn a commission on any sales made using their link.
This means that you don't pay the marketers a penny until they've made the sale!
Affiliate marketing is the reason why you hear the same 5 products being promoted on podcasts or YouTube videos.
Content creators are actively looking for affiliate marketing opportunities, and you could be one of them.
Affiliate marketing promotes brand awareness, helps you reach new audiences, and build trust with potential followers. What's more, marketers have a strong, direct incentive to make a sale!
If it sounds difficult or confusing, perhaps you haven't heard of Easy Affiliate.
Easy Affiliate
With Easy Affiliate, you can quickly and easily set up a fully self-hosted affiliate program for your WordPress website.
You have full control over all aspects of your affiliate program, from who can become an affiliate to the terms and conditions of your program.
For example, you can choose to set your commission as a percentage of the sale, or at a fixed price in $. You can choose how and when affiliates get paid (e.g. immediately or in 30 days), and you can screen who has access to your program.
Easy Affiliate has step-by-step video guides and documents to help you through the process and create a hassle-free custom affiliate program for your business.
When choosing influencers to work with, look for those who share your values and have a similar target audience.
Conclusion
Building an online community is an excellent way to connect like-minded individuals and grow your business.
Create a space where people with shared experiences and goals can come together. In return, you get to establish yourself as an authority in your niche, build brand loyalty, and generate recurring revenue.
In this blog post, we've shared five must-know tips for building a thriving and engaged online community. To recap:
Create three-dimensional buyer personas to hone your niche and open up content topics and engagement opportunities.
Focus on consistently creating quality content that's valuable to your target audience.
Foster engagement and a close-knit community by consistently responding to comments and providing feedback opportunities.
Create a membership platform for highly engaged users to get access to monetized content.
Supercharge growth with an affiliate marketing program to boost subscriptions.
Remember, building an online community takes time, effort, and commitment. But the rewards are well worth it.
By investing in your community and providing value to your audience, you can build a loyal following that will support your business and fuel your growth.
We've given you the codes, now it's time for you to put it all into action and start building a loyal and engaged community to help grow your business.
LET'S GO!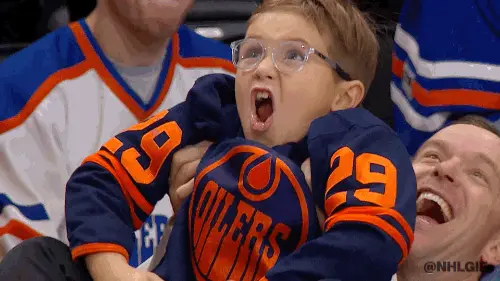 Got any tips on how to build an online community? Let us know in the comments section below.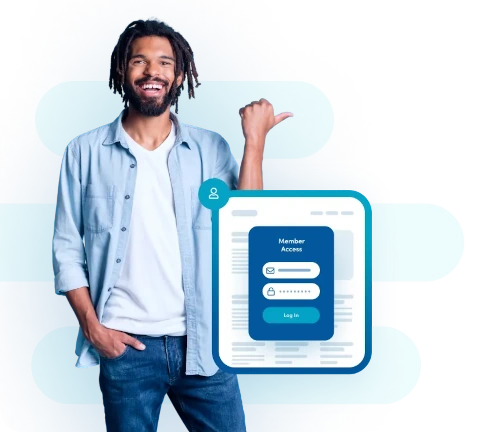 Get MemberPress Today!
Start getting paid for the content you create.
Get MemberPress Now
See All Features
If you liked this post, make sure you subscribe to the MemberPress blog!