In previous guides published on this blog, we took a deep dive into how to use video content to enhance your membership site and how to promote your membership project with a podcast. But for today's article, we're going to look at the different types of content you can create for your membership site.
Text and images are just the beginning when it comes to creating the premium content your target audience will be willing to pay for. Adding a wider range of content types to your site not only makes your project more attractive to your audience, but it can also help increase your content creation output. Let's find out how in our guide to the different types of content you can create for your membership site.
Types of Content to Create For a Membership Site
If you're ready to branch out into other forms of membership content, this guide will give you some valuable inspiration. We'll also give you some examples of the different types of content possibilities to help you decide which ones are right for you and your project.
Whether you want to put your existing content creation skills to use or you're prepared to learn some new techniques, there are plenty of ways to help your audience with different forms of publishing.
Text-Based Content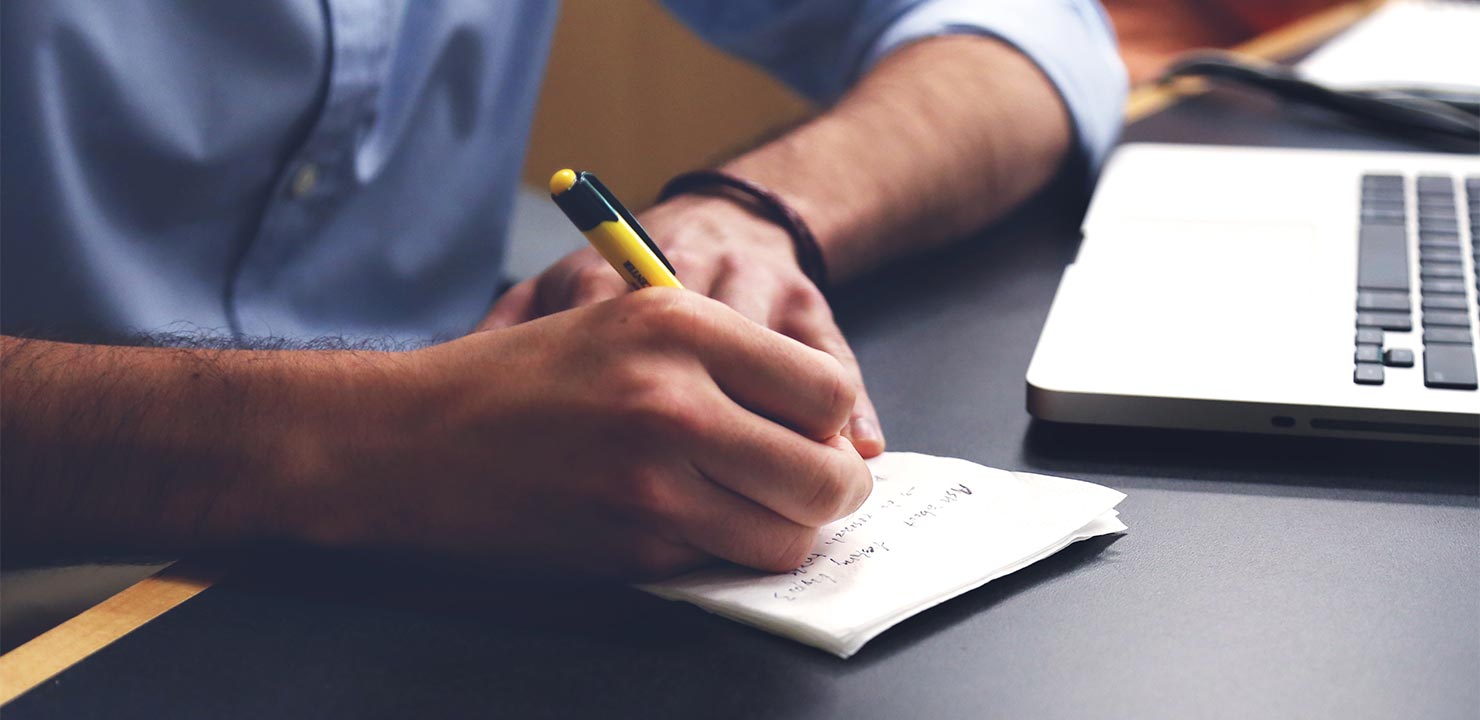 You'll all be familiar with the idea of adding text-based content to your membership site. However, this type of content can come in many forms. You're not just limited to writing guides and articles. With this medium, you can produce short form content as well as in depth articles of many thousands of words.
Combining all the different types of text-based content can help you be much more productive when it comes to the actual number of articles published on your site. For example, you could publish a short article each weekday, while producing a more in-depth report over the weekend. This approach might not only fit in better with your schedule but it may also be more convenient for your audience who perhaps don't have time to consume a detailed guide during the workweek.
Other types of text-based content you can create for a membership site can include:
Printable checklists, calendars, and schedules.
Interviews with your members or prominent figures.
Collections of links to useful articles you've found elsewhere.
Thought of the day or a recap of the previous day.
In depth tutorials, reviews, and reports.
News reports from your industry.
Daily tips and advice.
This content can, of course, be published in your members only area but it can also be part of your strategy to use your blog to promote your membership site. A great example of this approach is the bi-monthly Mementos series that's used to build an audience for a successful paid membership product.
Downloadable Files
Depending on the focus of your membership product, creating downloadable files could be a good option. For exmaple, if you're sharing graphic design tips, then offering your members starter files or stock images is a great way to provide more value to your audience.
Publish eBooks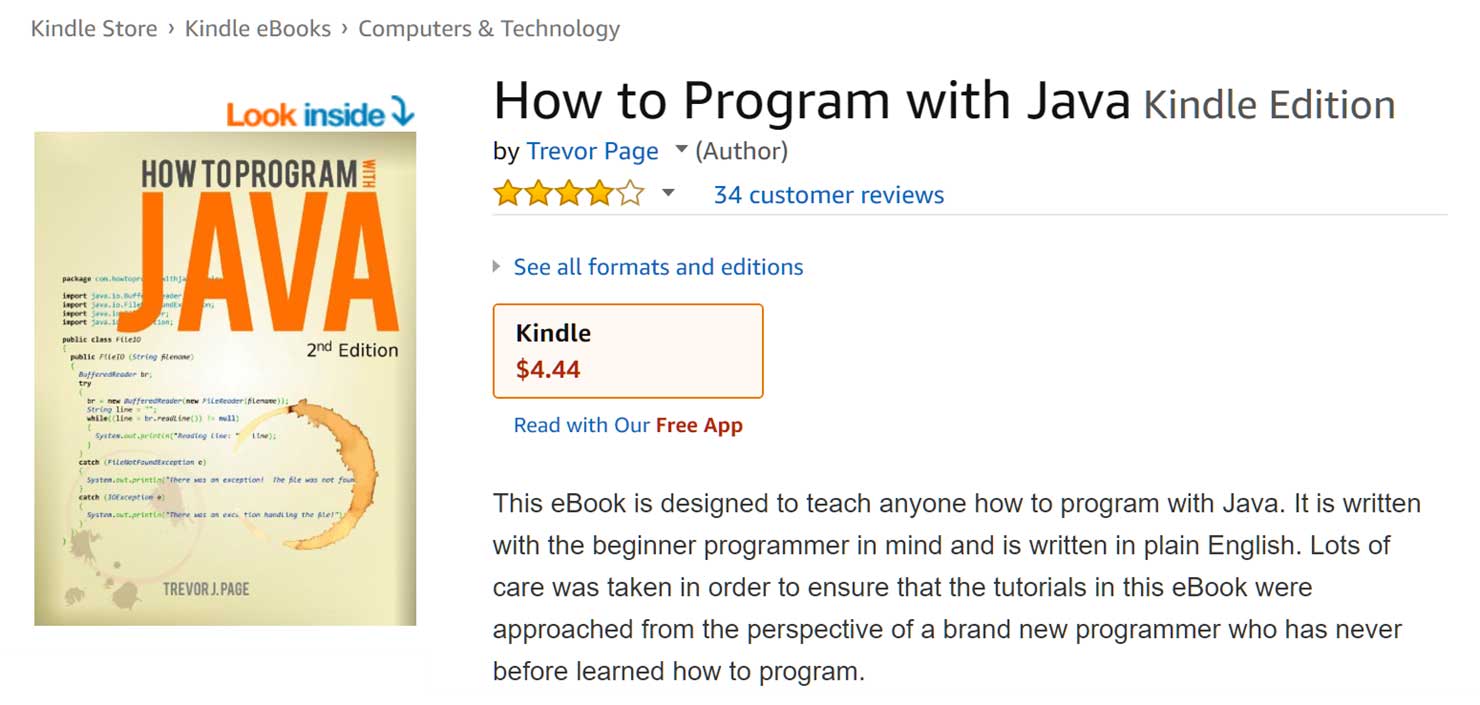 Whether you use eBooks as a lead magnet to grow your email list, as part of your wider content marketing strategy, or as premium content available only to your members, there are countless ways this type of content can help your business.
From compiling some of your best blog posts to creating original work, your eBook can take many forms. You can see this type content in action with this online learn Java programming resource that uses an eBook sold on Amazon to not only generate revenue but also drive leads to the online courses.
For more ideas and inspiration, be sure to check out our guide on using eBooks to market your membership site.
Video Content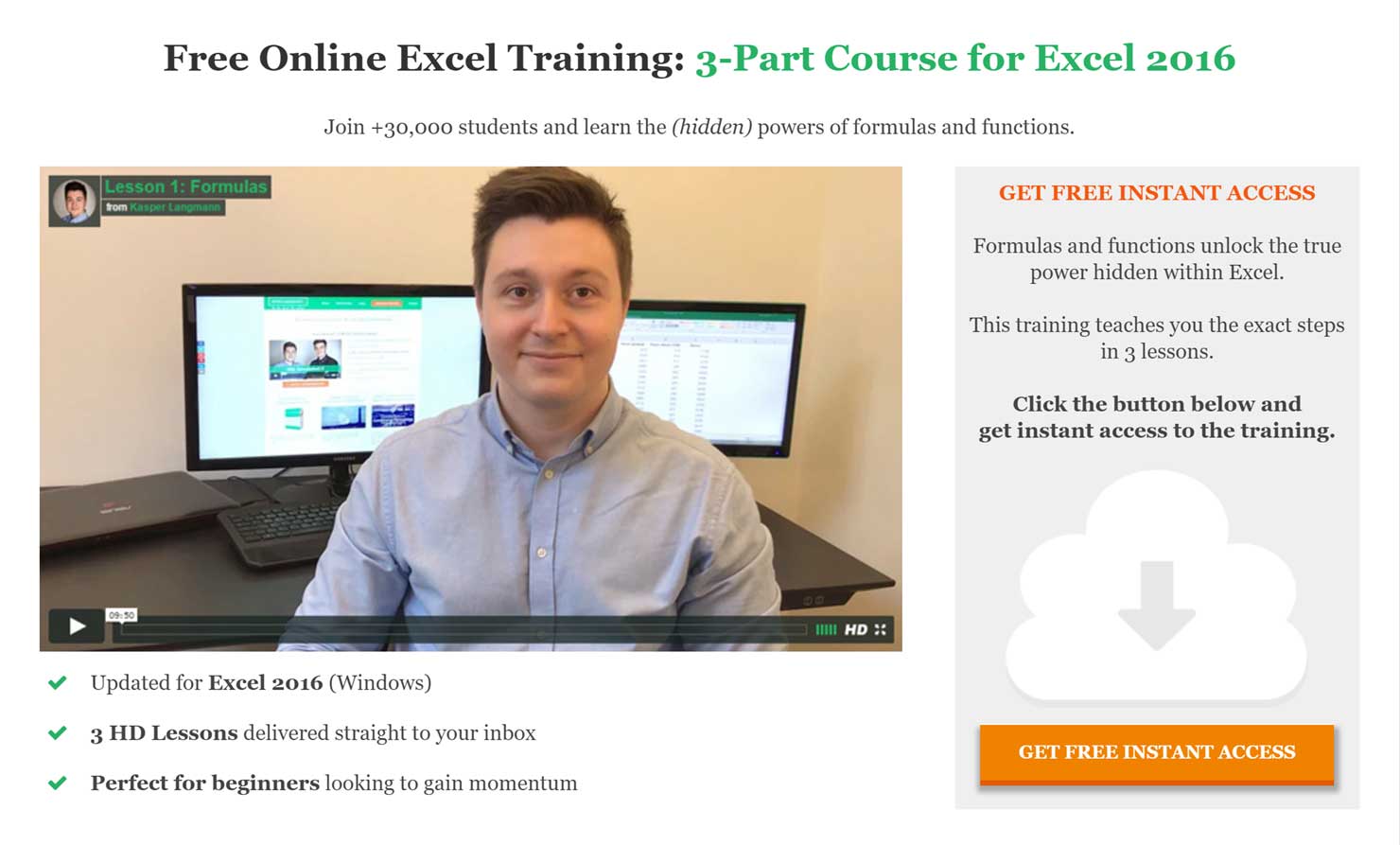 Creating video content doesn't just give you the ability to use YouTube to drive traffic to your membership project. You can also use video content to enhance the appeal of your membership area and persuade website visitors to become paid up subscribers.
Again, your membership site video content can take many forms. From screencasts and straight to camera talking head videos to simple slideshows and advanced documentaries, regardless of your video production skills, time constraints, and access to equipment, you should be able to find a way to use video content to improve your membership site.
The Spreadsheeto online training membership website uses free video courses to great effect, letting potential new members experience the quality of their content before signing up.
Email Newsletters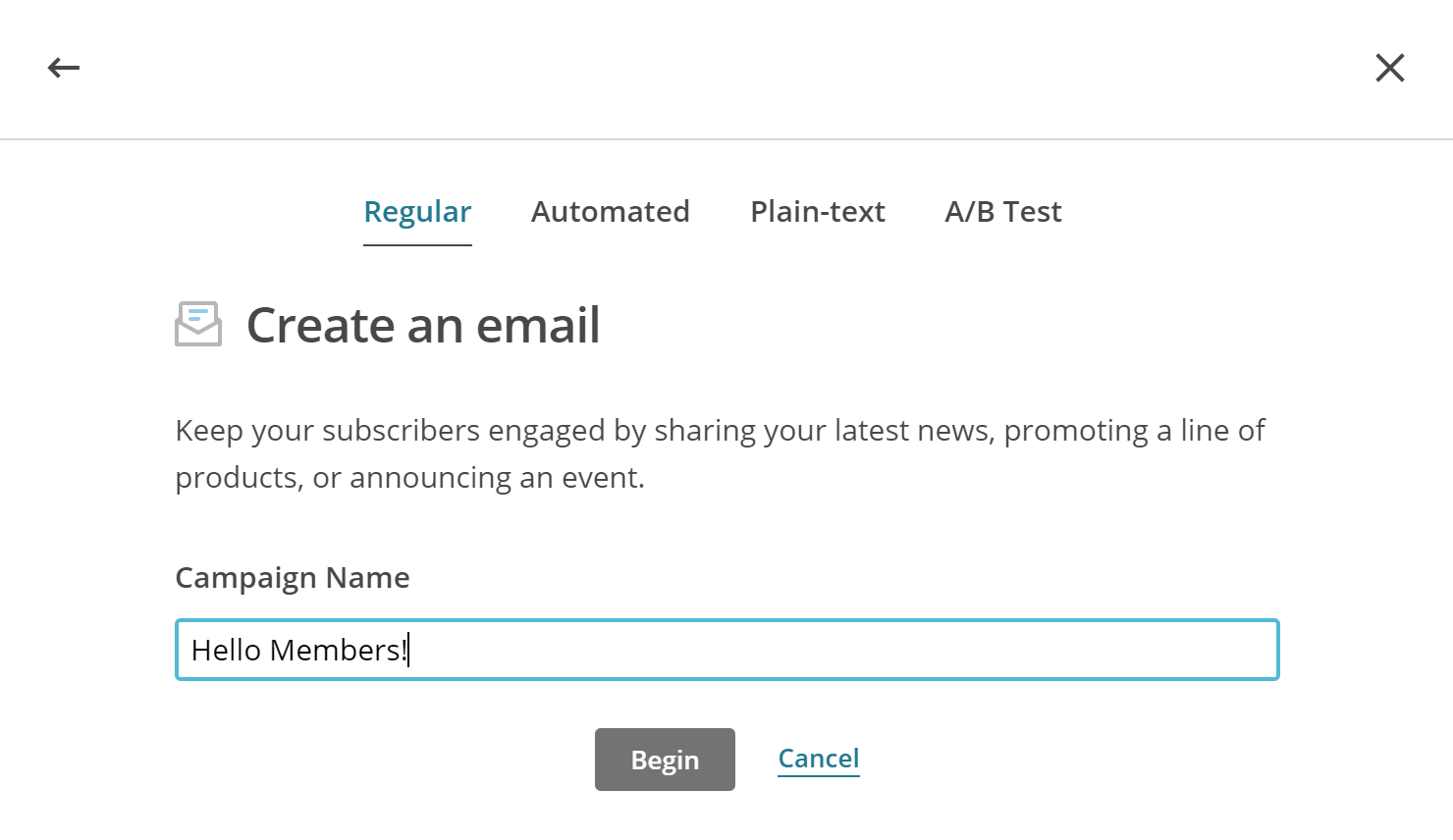 Running an email newsletter alongside your membership site can have many benefits. From creating a way to keep in touch with visitors that haven't yet become members to keeping existing members in the loop and informed of site updates, it's highly recommended that you start creating email campaigns for your membership project.
Any type of content can be added to your email newsletters. Firing out short emails each time you add new content to your membership site can be enough, but depending on your audience and the topic of your membership site, delivering more in-depth content can work too. Staying in touch with your members can also help encourage them to renew their subscriptions when the time comes.
Quizzes and Surveys
Quizzes and surveys are just two types of content that can make your membership site more interactive. Creating this type of content may be easier than you think. With so many great tools out there for regular website owners and WordPress users, it shouldn't take long to start publishing quizzes that can help your subscribers learn from your membership site.
Interactive Live and Recorded Webinars
Interactive video presentations is a good way to describe webinars. Typically, you'd publish a live video feed on your website with the ability for your audience to chat and post questions and comments in real time. Whether you're flying solo or decide to invite a guest to co-host with you webinars can be an effective way to communicate with your audience, bring your members together, and grow your membership site.
Final Thoughts
Now you have some new content idea for your membership site, it's time to get creating. As we've seen, even if you stick to simply creating text-based content, you still have plenty of options.
For those who are willing to venture a little bit outside of their comfort zones, there are some exciting types of content you can create for your membership project including videos, webinars, eBooks, and podcasts, to name just a few.
Whether you want to make your membership site more attractive and helpful, mix up your content creation duties, or turn more of your free visitors into paid members, producing different types of content can really help.
Which new types of content will you start producing for your members? Please let us know in the comments below!