Running an online course, subscription, or membership site can be a great way to earn money and a loyal following. But keeping up with content creation can be quite an undertaking. You may find it tough, especially as your website grows.
Fortunately, many tools can help you stay on track when you run out of content ideas. These include software for content inspiration and tools that can help you effectively plan your marketing strategies.
In this post, we'll discuss the importance of creating great content for your website. Then, we'll outline five tools and tips to help you make material for your site. Let's get to it!
The Importance of Creating Great Content
Content marketing involves making valuable materials to achieve your marketing goals. For online businesses, it can be a useful strategy to attract new members and keep your existing subscriber base invested.
There's a variety of content you can consider making for your online business, including guides, downloadable files, videos, podcasts, webinars, and even live consultations.
The most important thing is to make sure your content is high quality, varied, and produced consistently.
Alongside creating relevant content, you might also want to optimize your work so that it reaches the right audience. This process involves identifying your target market and conducting keyword research to promote your membership site effectively.
5 Content Creation Tools & Tips to Help You Keep Up
First, consider choosing your content niche. You'll also need to develop a strategy for making material for your membership site. Here are five content creation tools that can help!
1. Jasper (formerly Conversion.AI/Jarvis)
Jasper is an AI writing assistant that can generate blog ideas and articles for your website. It uses artificial intelligence and machine learning to write copy for various uses. Its content includes blog posts, ads, product descriptions, and marketing emails: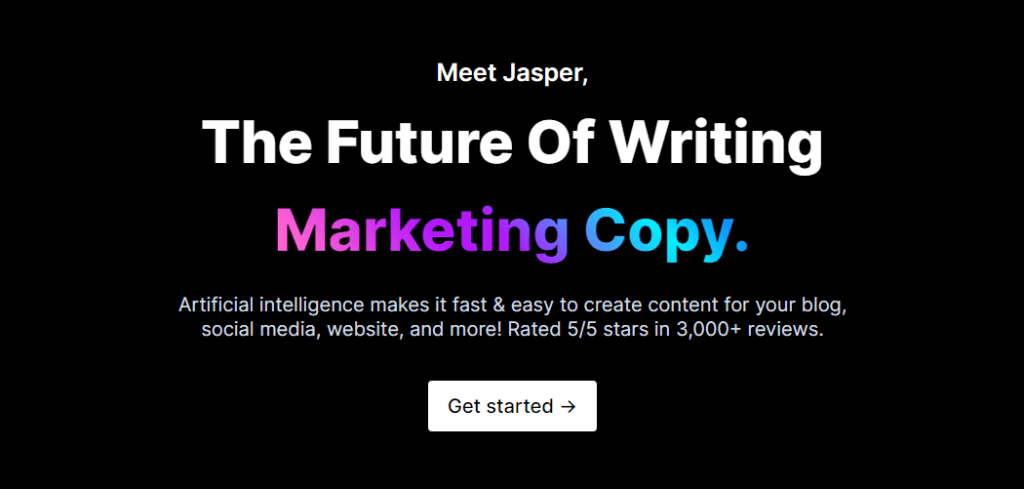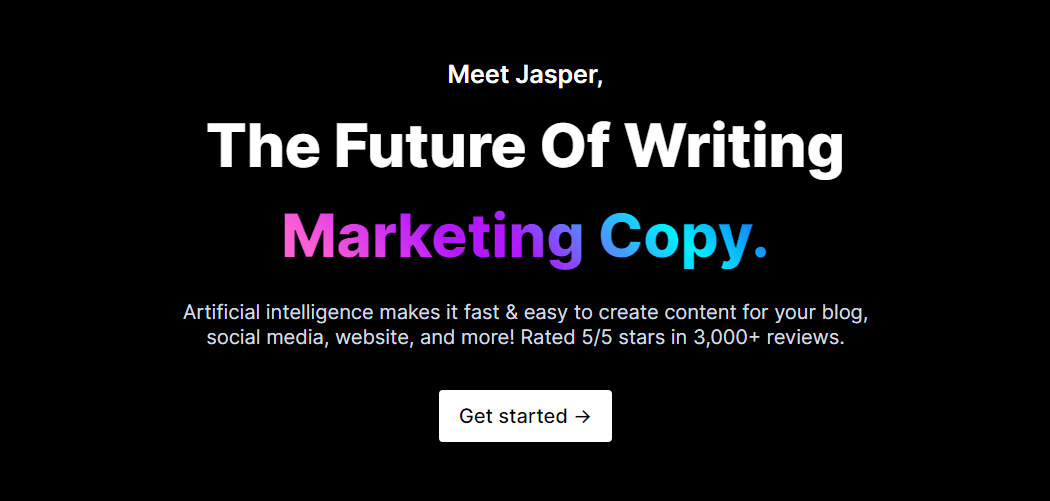 Although it can't fully replicate human-generated content, Jasper can save you time by generating subject ideas and writing parts of your articles. It also uses grammar and anti-plagiarism tools to ensure your material is original and high-quality.
As a plus, Jasper comes with writing templates designed for different content types. It can also produce articles for search engine optimization (SEO).
Jasper can translate content into more than 25 different languages. You can also improve your efficiency by using the tool to repurpose existing content for new channels.
Pricing for Jasper is based on word count and begins at $29 a month. It also has a $99 premium option with a higher monthly word limit.
2. User-Generated Content
User-generated content (UGC) is any material related to your business made by other users. It can come in many forms, such as reviews, videos, pictures, or podcasts.
For instance, cosmetics company r.e.m. beauty often reposts other Instagram users' photos that feature its products: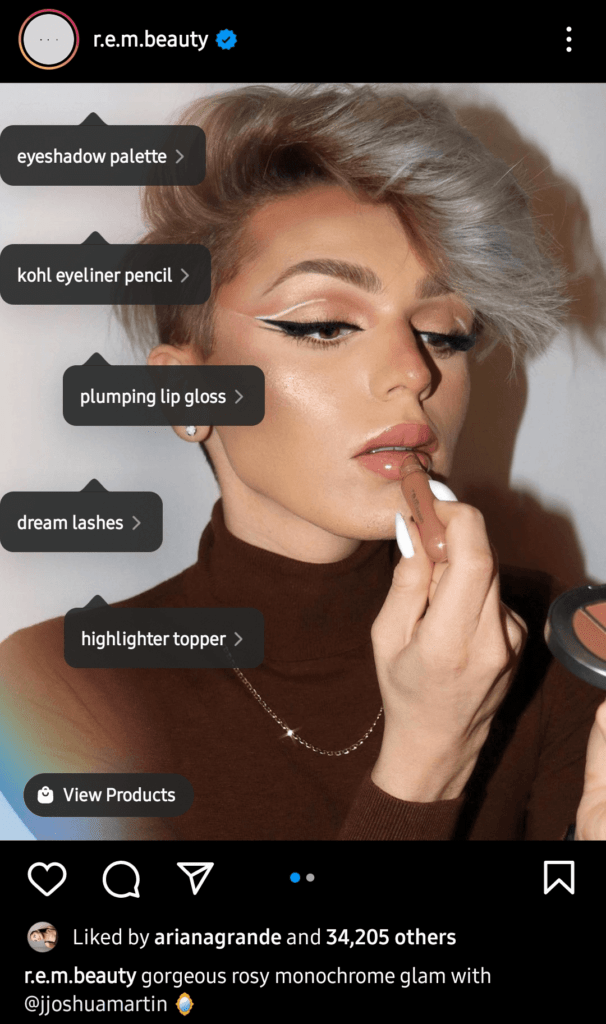 UGC not only provides your brand with frequent content, it also works as social proof. That is, UGC features positive endorsements from real customers instead of your business.
Social proof can influence the purchasing decisions of potential customers. As a result, you can benefit from increased reach and trust in your brand.
Additionally, utilizing UGC can be a cost-effective way to make users feel more valued and included. This can help to build a loyal online community around your membership site.
Generating UGC isn't too tricky. You could start by asking your members to provide testimonials once they've used your service.
Easy Video Reviews is a WordPress plugin that can come in super handy for UGC. With it, you can feature customer clips on your WordPress site: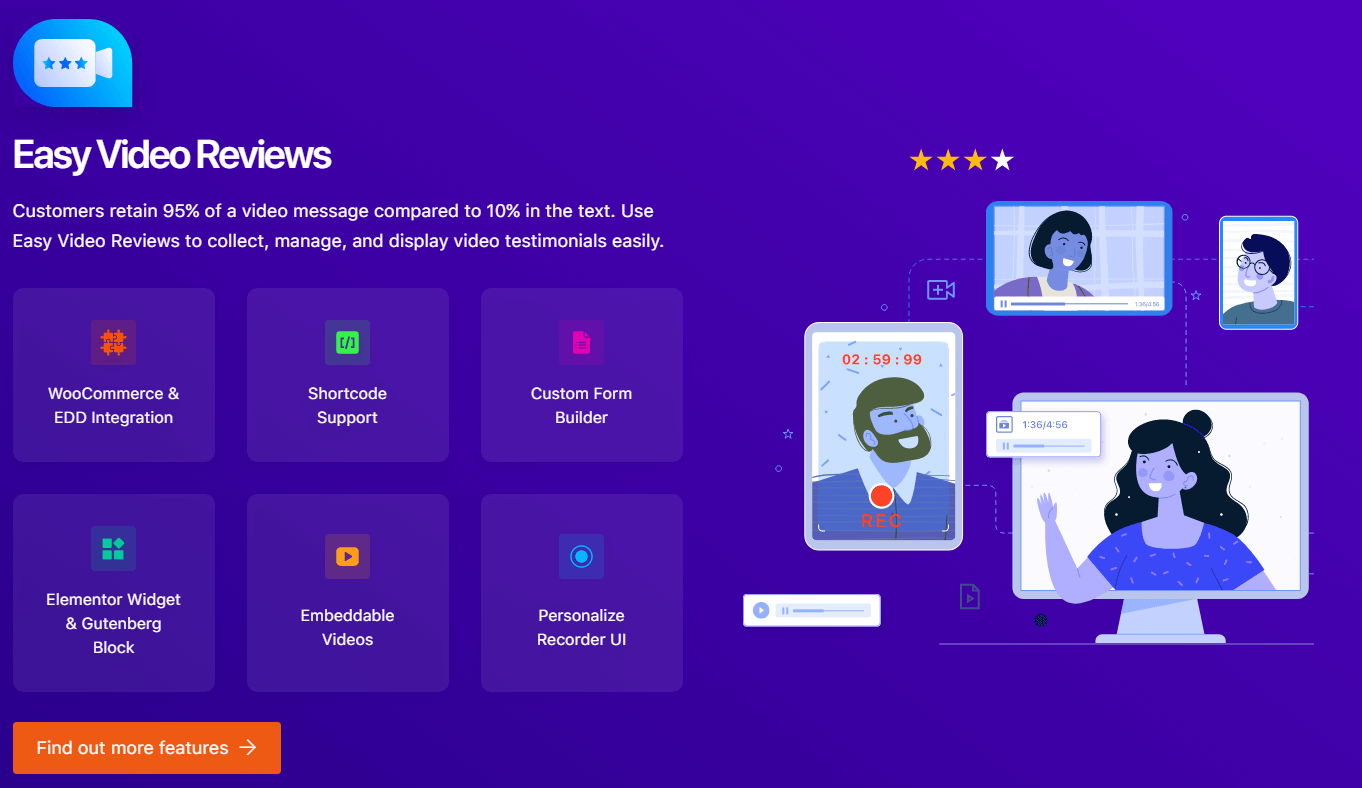 Video reviews could be particularly beneficial if you have online courses. These testimonials can provide proof that your curriculum is helpful, and encourage people to sign up. This kind of increased trust is an invaluable way to improve conversion rates.
Alongside videos, you may also consider user-generated blog posts. You can use them to populate your website with fresh content – and they're free.
3. Google Trends
Google Trends is a free website that analyzes the popularity of search terms across different regions and languages. It can help you observe what people are interested in currently and historically: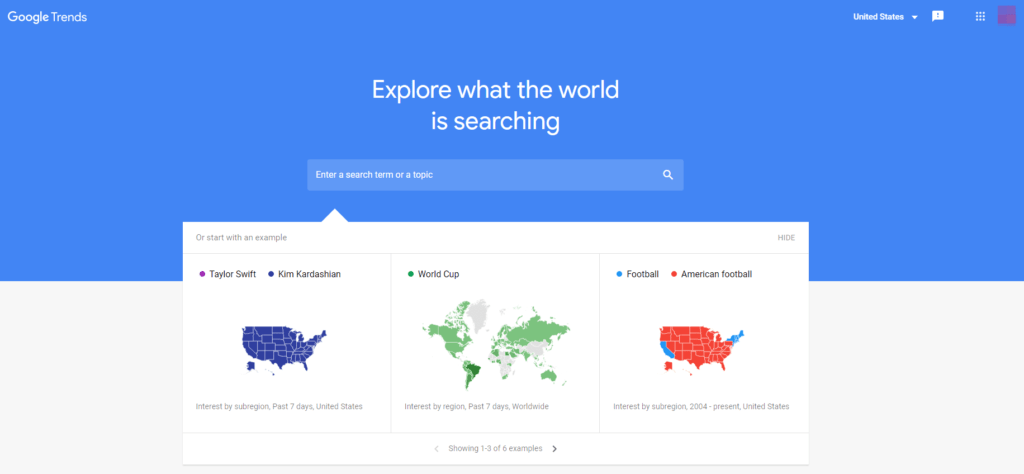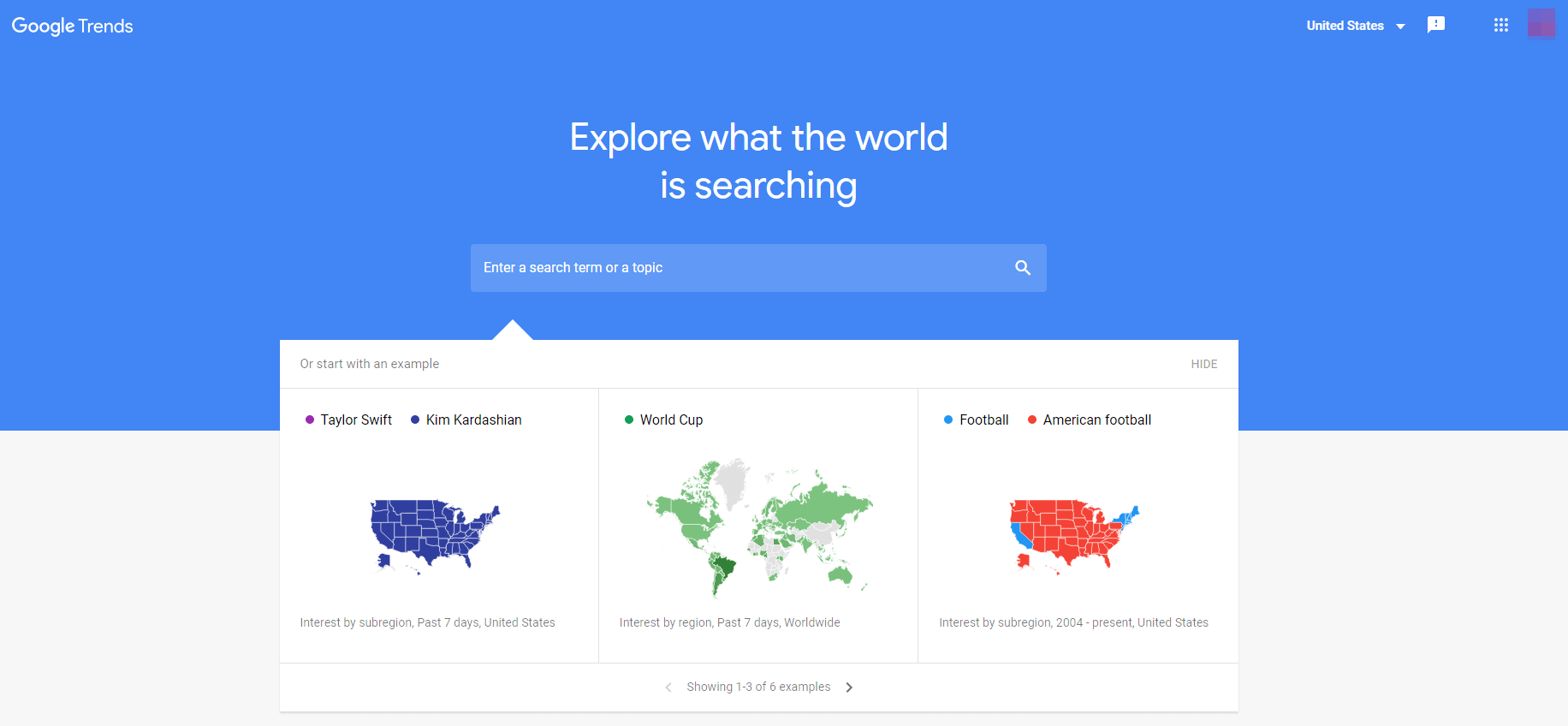 Google Trends is a valuable tool to generate new content topic ideas that you may not have considered. You can also ensure any suggestions are relevant to your website from a local perspective by filtering them by country.
For your site, you could use Google Trends for inspiration to build different types of content. For instance, at the time of this writing, Pokémon and Valentine's Day have been trending: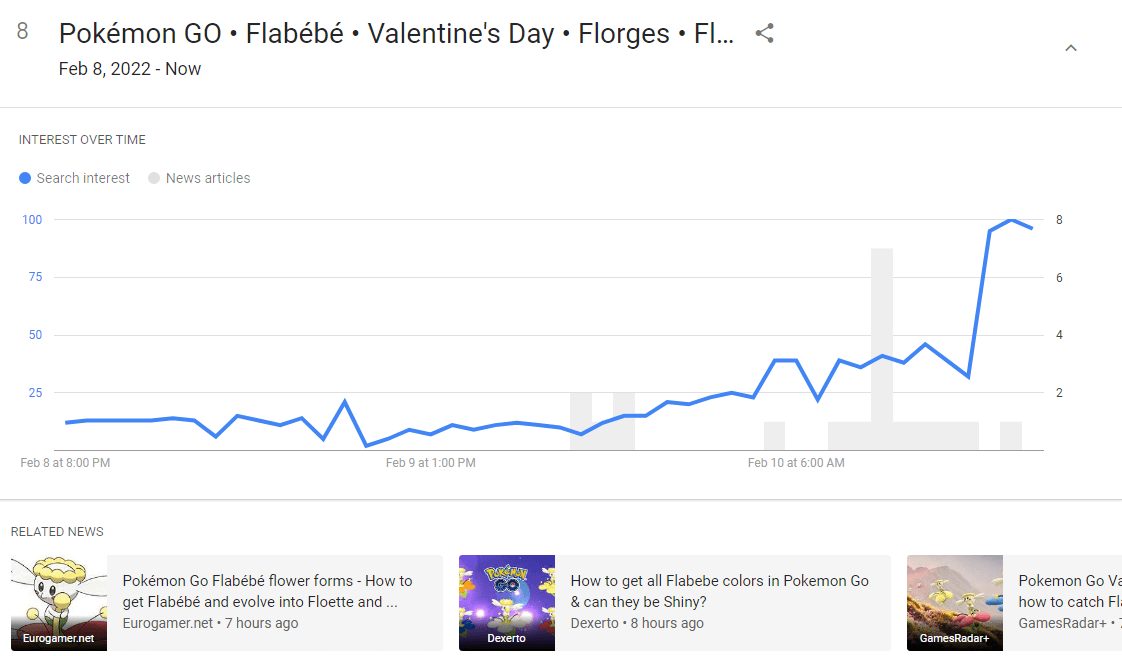 You can use these suggestions to design trendy content that's still meaningful to your audience. Additionally, you might create topic-based social media posts to tap into trends.
4. Strive Content Calendar
Strive is a WordPress plugin that enables you to create content and schedule it from your dashboard. You can also build custom checklists within posts to ensure your team covers all the all steps in your content production process:

Content calendars can be helpful to keep posts and articles organized, which is particularly useful with a larger team. You can use Strive to release content consistently. This setup ensures your members receive value and know when to expect new material.
Strive can help you schedule new content and post it automatically. You might also utilize it to republish previous posts with revisions. Repurposing old content can allow you to boost your SEO without having to write posts from scratch.
You can download Strive with a free 30-day trial. After the trial period ends, the plugin costs $7 a month.
5. Buzzsumo
When it comes to content research and strategy, BuzzSumo is serious business. The platform works like a powerful four-piece toolkit that enables you to supercharge your content marketing strategy.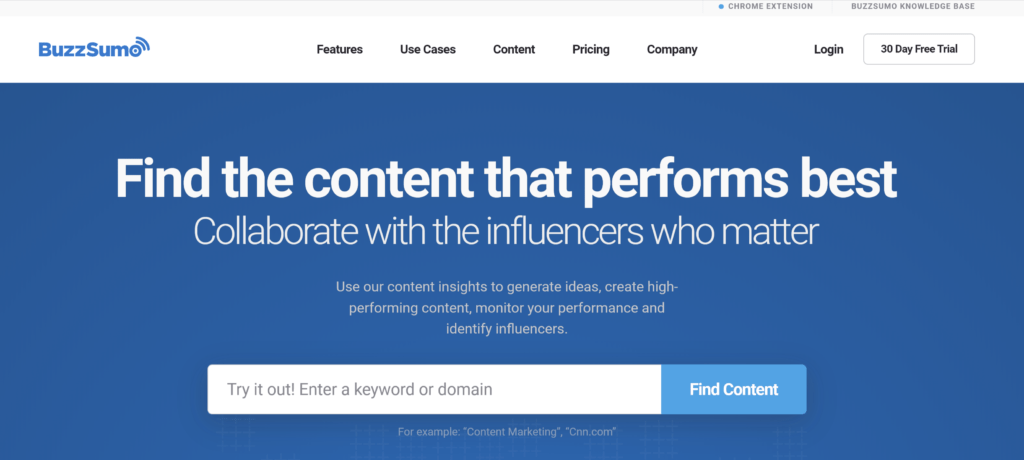 The four components in the toolkit are:
Discovery – lets you explore high-performing content so you can find out what topics and formats are trending
Research – lets you analyze data points to fine tune your strategy
Influencers – gives you access to thought leaders in your industry
Monitoring – lets you track comments, shares, and other forms of engagement in real time so you never miss an opportunity
BuzzSumo has a free plan that allows you to conduct 10 searches per month. From there, monthly plans range from $99 to $299 per month. But if you opt to pay annually, you'll save 20%.
Conclusion
It's normal to go through lulls with content creation. After all, writing new articles and making videos from scratch can be time-consuming. Fortunately, you can use several tools to help you create great content for your members.
In this post, we've discussed five content creation tools to help you run your website:
Jasper: Uses artificial intelligence to make topic ideas and articles.
User-Generated Content (UCG): Can provide new material for your website without effort or costs on your part.
Google Trends: Provides relevant topic ideas and keywords to assist with SEO.
Strive Content Calendar: Can keep your team on track with a content calendar and checklists.
BuzzSumo: Can supercharge your content strategy with a powerful four-part toolkit.
Do you have any questions about content creation tools? Let us know in the comments below!
If you liked this article, be sure to subscribe to our newsletter in the box up to your right!