Today, blogging has become a vital marketing tool. If you know how to start a blog, it can help you create, promote, and build a community around your personal brand.
A blog can also help you develop an online presence, interact with your audience, drive traffic to your website, and attract leads.
As a result, a blog is a helpful marketing tool for…
Entrepreneurs
Specialists
Enthusiasts, and
Course creators
…who want to turn their hobby into a personal brand. In this article, I'll talk about how to create a blog, and I'll share some tips to help you get going.
3 Initial Steps
Your content calendar is going to be a super critical part of your blogging process. But before you dive into creating it, there are three things to check off your list first.
1. Choose a Platform
The first thing you need to consider is your blogging platform. I recommend WordPress. It is by far the most popular platform when it comes to blogging – and for good reason:
WordPress is incredibly easy to use
There are hundreds of thousands of plugins (like MemberPress) to extend its functionality
It's super simple to customize
There are hundreds of thousands of themes to choose from
It allows you to maintain control (no risk of deplatforming)
There are no third-party fees
And the list could go on!
For a quick and easy tutorial on getting started with WordPress, check out WPBeginner's How to Make a Website in 2022 – Step by Step Guide (Free).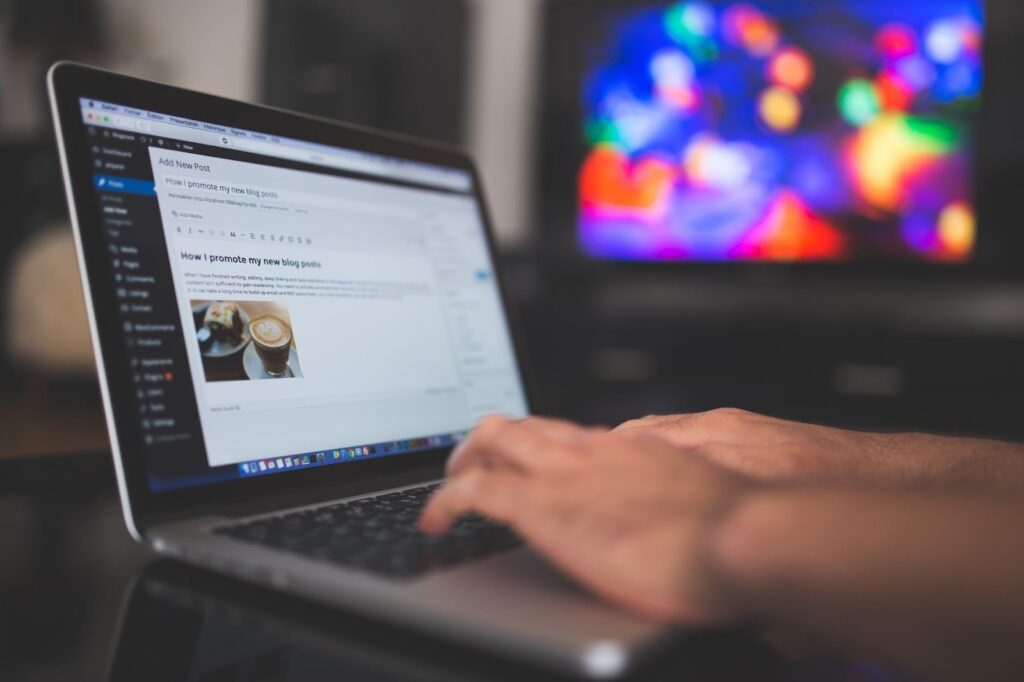 2. Analyze Your Target Audience
Once you've got a platform and topic for your blog, you'll want to create a portrait of your ideal reader. Learn about the people who're interested in your topic – their ages, professions, hobbies, pain points, etc.
Look into the tone of voice these people prefer and what words they use most often. Visit competitors' blogs and comb through the comments. Look for things that matter to your audience. Note the topics they bring up most often.
Also, pay special attention to any criticisms people make of competitors' blogs. These are areas you could emphasize and "do better" with.
Target audience analysis is critical if you want to produce content that's valuable enough to keep your readers coming back for more.
3. Shift Your Mindset to Focus on Quality, Not Quantity
Running a successful blog is all about quality. As tempting as it may be to fill up the space in your blog for the sake of "having more content", don't do it.
There's no need to publish dozens of useless articles. Not only is doing so a waste of your time and your readers' time, it could actually hurt your blog's ranking in the long run.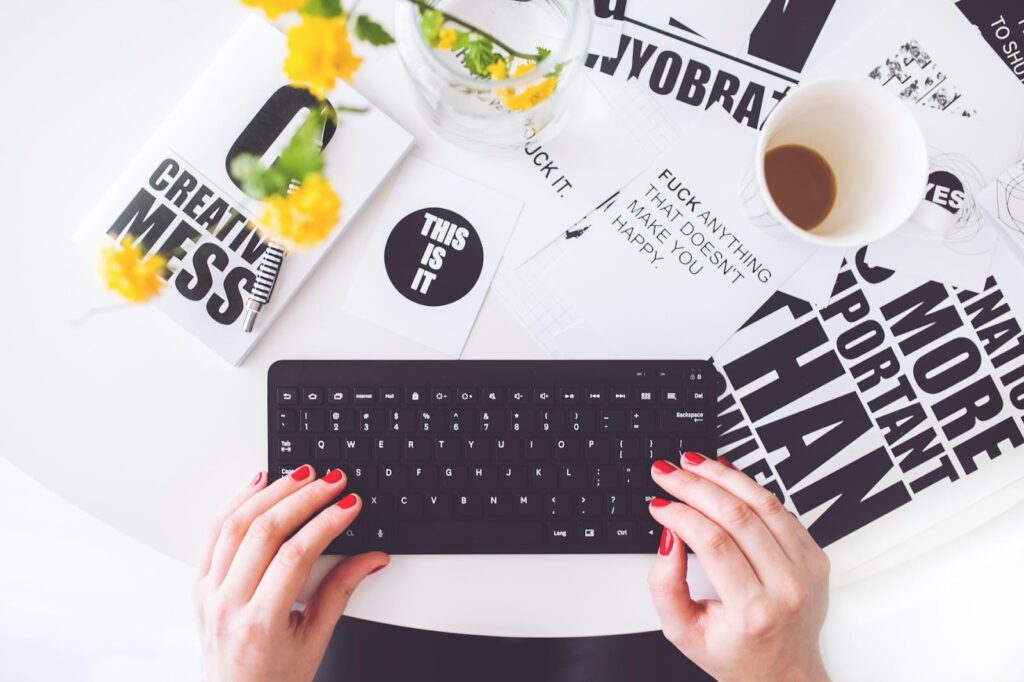 If you're coming up short on content ideas, consider writing posts that highlight common topics from a fresh angle. Also, check out tools like Buzzsumo and Semrush. Both of these platforms are excellent resources for content research.
Content Tips: How to Write a Blog Post?
If you've got your platform squared away, you've done your audience research, and you've solidly shifted your focus to quality over quantity, you're ready to become a blogger.
There are several key blog content creation points that each beginner should know. (These tips can also be helpful for an experienced blogger who wants to take their blog to a new level.)
Use a Content Plan
Inspiration can't do the whole job. You'll need to construct a content plan to flesh out how often you need to post and what kinds of content your blog will include.
There are all kinds of content types, including informative, engaging, learning, entertaining, and promotional. The primary function of the content plan is to help you combine these types of content in a balanced way.
Add Media
Today, people will pay more attention to a post if it includes images and videos. Therefore, be sure to add some to your posts to help you catch and hold your readers' attention.
Images and video also improve engagement. That's because, if a person doesn't have time to read an entire post, they may have time to check out illustrations or watch quick video clips. That means they stay on your page longer, which will improve your page ranking over time.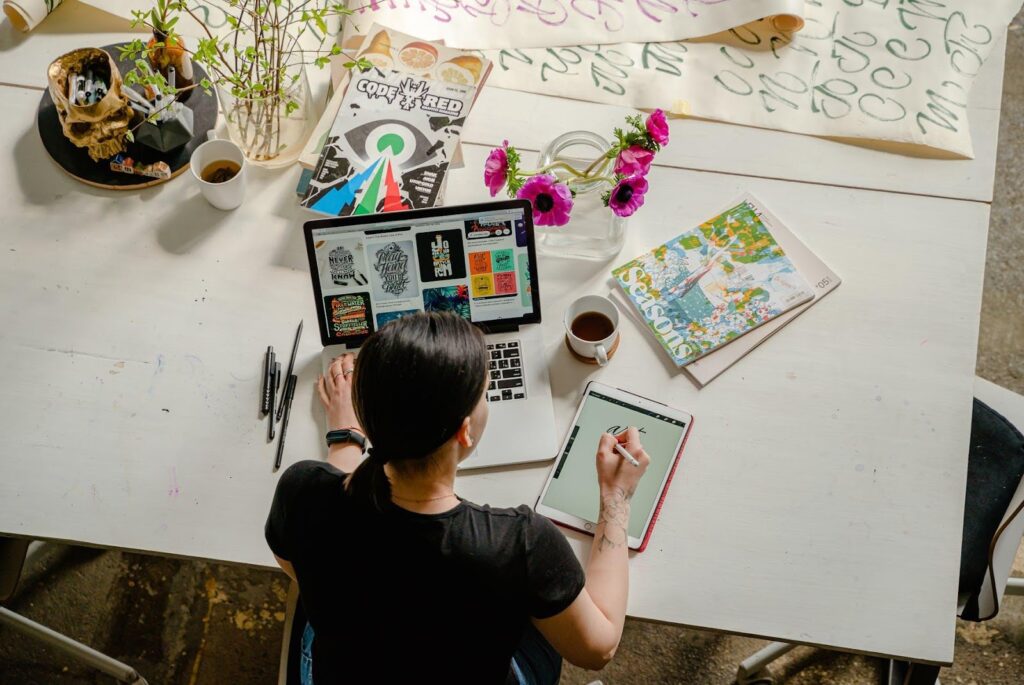 Learn and Do SEO
The importance of search engine optimization (SEO) can't be overstated when it comes to blogging. Without good SEO, the search engines won't be able to find your content. And if the search engines can't find you, no one can.
As a blogger, long-tail keywords must become your best friends. Learn about them and use them.
Also, the SERPs algorithms will prioritize pages with video. So make sure you include video in your posts.
Those are two very basic tips on a very big topic. My best advice is that you learn all you can about SEO, and implement what you learn in your blog.
Also, if you decide to paywall your content (a great way to monetize your blog!) learn all you can about paywall SEO.
Upgrade Your Content
To get the most from your audience, you can upgrade your posts by adding lead magnets and calls to action (CTAs).
A lead magnet is a free product, like a checklist or worksheet, you offer your readers in exchange for their information. This info will most often be an email address to build your email list.
As a blogger, you definitely want to have an email list. You can use it to notify readers of your latest blog posts and otherwise communicate with them.
A call to action (CTA) is an invitation to do a specific action, such as subscribe to email notifications or leave a comment. CTAs are effective! Placing them in your content helps readers understand what they can (and what you want them to) do.
Monitor Performance
Trends change quickly. New ideas and developments appear every day. That's why you need to audit your content regularly to find out how people react to recent posts and how actively they interact with different kinds of posts.
It's also a good idea to check new posts in your competitors' blogs for the same things. How do readers react to topics? This will help you keep your finger on the pulse of your readers and write posts that are valuable to them.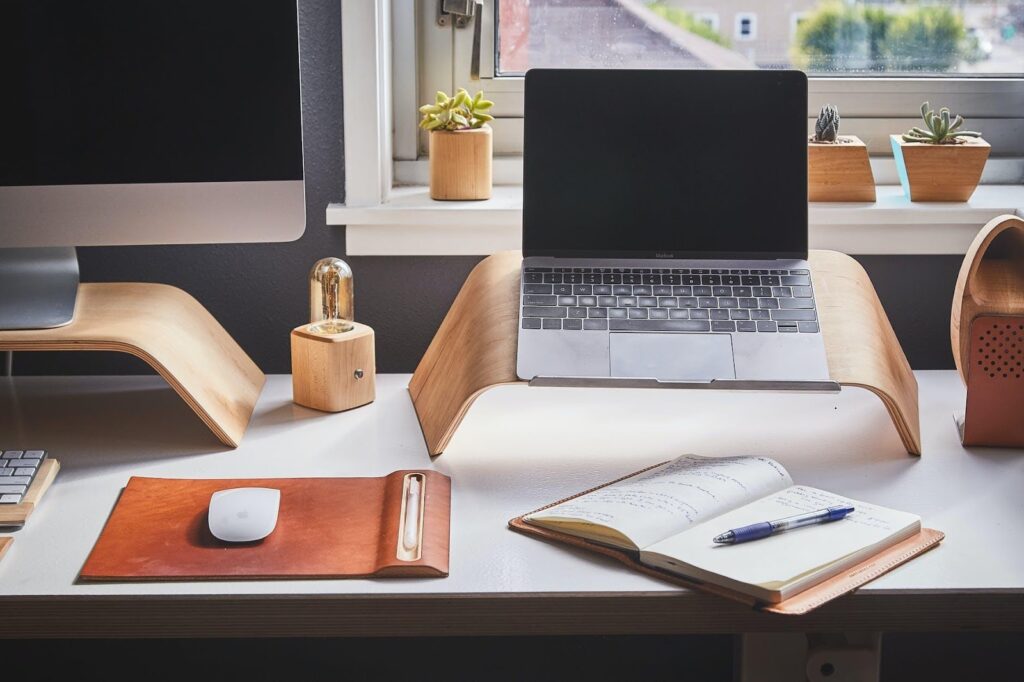 The Best Promotion Channels
There will come a time when you'll want to promote your website to increase your audience. There are all kinds of promotional channels you can use, but these three are great places to start (especially if you don't yet have a solid email list):
Social media
Influencer/affiliate marketing
Niche-related forums
Social Media Promotion
The easiest way to promote your blog is with the help of social media. It's simple: you drive traffic to your blog by sharing teasers, announcements, and links to your posts.
Both organic (free) and paid social media promotion are powerful tools, so you might want to consider a combination of both. Facebook ads, in particular, are very affordable and can be targeted to the max, making them profoundly effective.
Influencer/Affiliate Marketing
With influencer marketing you collaborate with an influencer (or social media personality) in your field. In exchange for compensation, the influencer promotes your brand, your product, and your blog.
Micro-influencers are an excellent resource for small businesses. These are influencers with a following somewhere between 1,000 and 100,000 people. They can be easier to reach and secure, and they can be surprisingly effective at promoting super niche content.
PRO TIP: MemberPress' sister product, Easy Affiliate, makes setting up and managing influencer collaborations super easy and organized. Learn more about it here.
Niche Forum Promotions
Granted, promoting your blog on niche forums can be a bit of an undertaking. You'll have to spend some time in each forum gaining a reputation before you can post links to your blog without getting banned.
However, if you're willing to make the time investment, niche forums are an excellent place to establish long-term traffic with lots of SEO juice.
If you aren't familiar with niche forums in your space, just Google it to get started.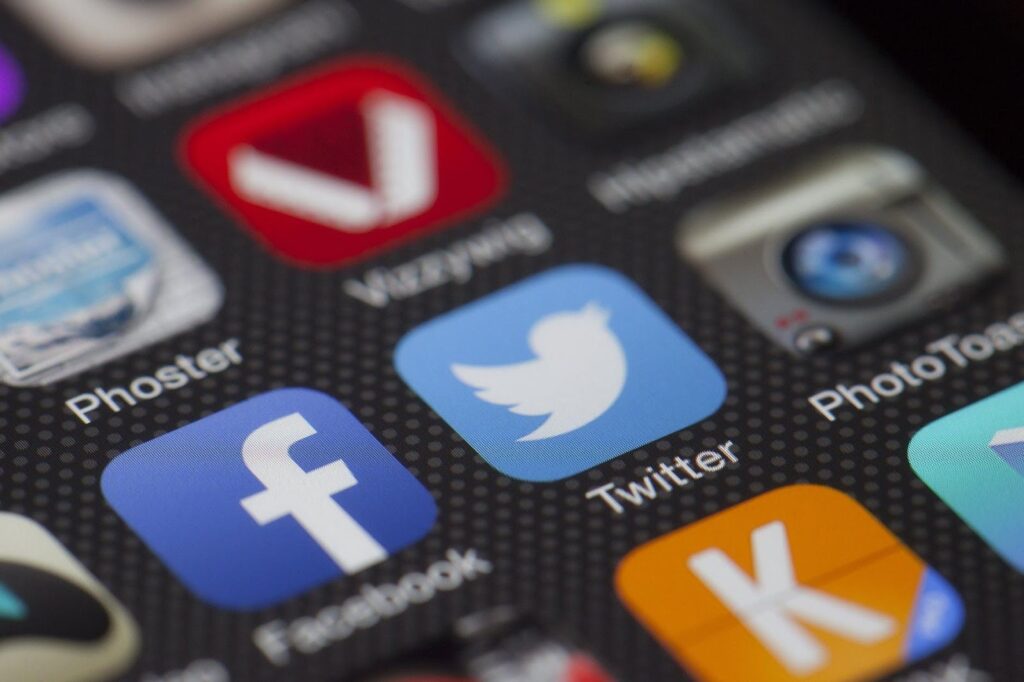 Tools for Upgrading Your Blog
To bring your blog to the next level, you'll eventually want to use some popular tools of the trade. Following are a few of our favorites.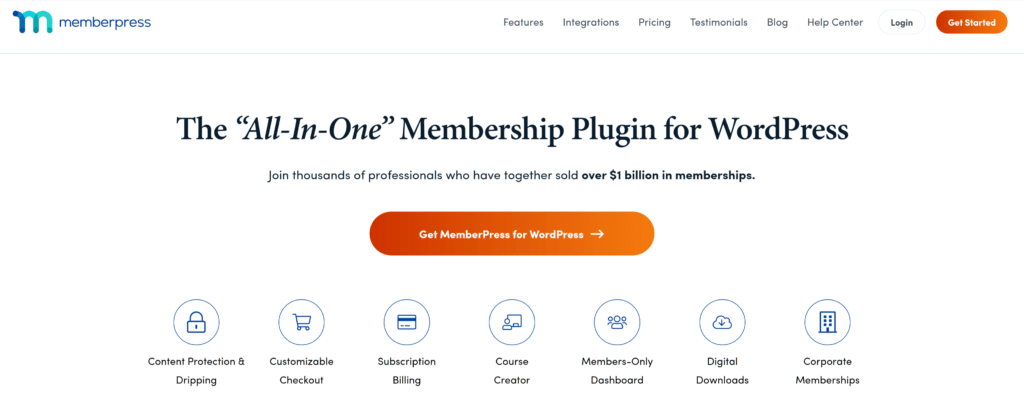 Obviously our MOST favorite, MemberPress is the fastest and easiest way to monetize your blog. That's because it doesn't require that you create or manage ads (though you can if you want to).
MemberPress allows you to paywall your content just like the big publications such as The New York Times and The Wall Street Journal.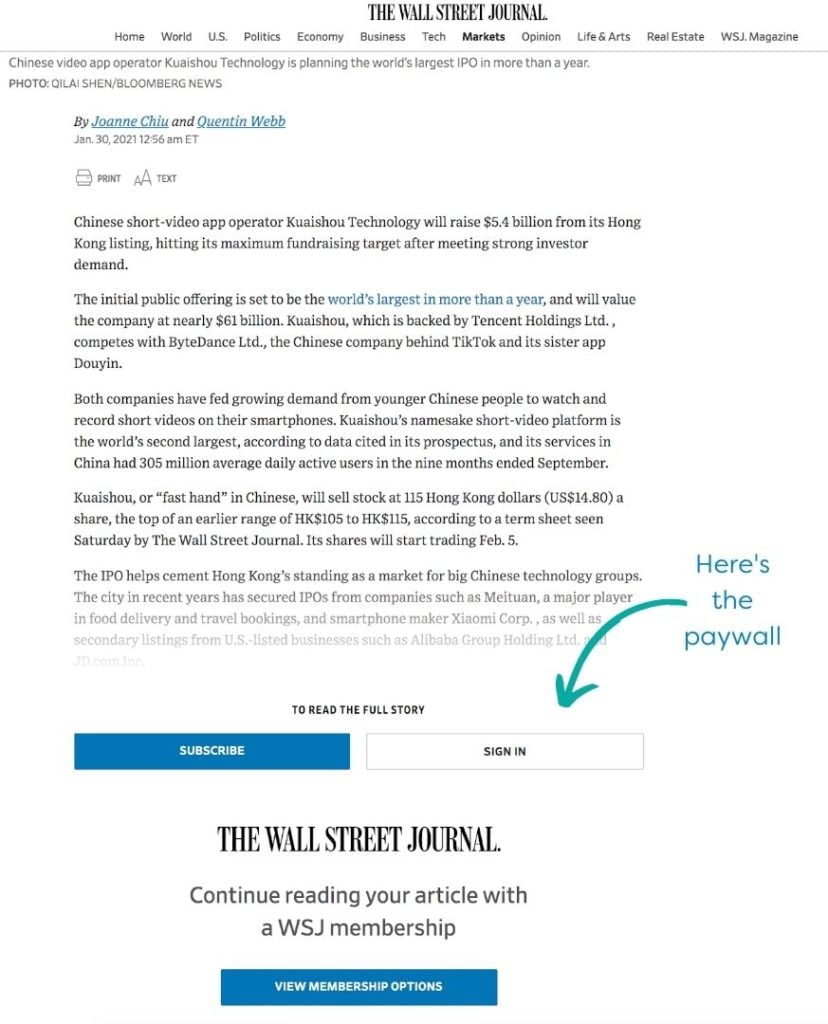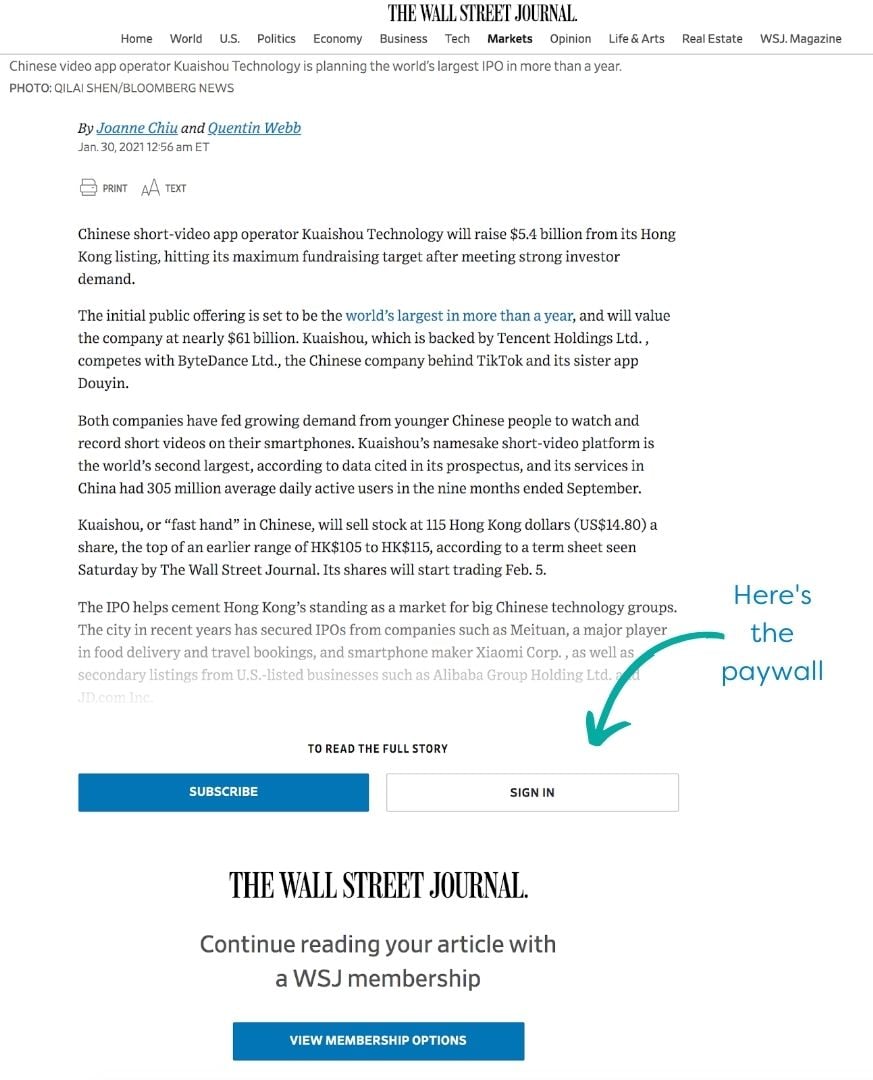 Blog paywalls are awesome for many reasons, but there are two that stand out from the rest.
First, when site visitors encounter a paywall, it can increase the perceived value of your content. And second, adding a paywall can give you easy access to customer data and help you grow your email list.
That's because a paywall doesn't have to require monetary "payment". You can set it up so that a user can unlock your paywall simply by providing an email address.
With MemberPress, you can also add a members-only forum on your blog. And blog communities are proven to reduce membership churn (that is, keep members coming back for more).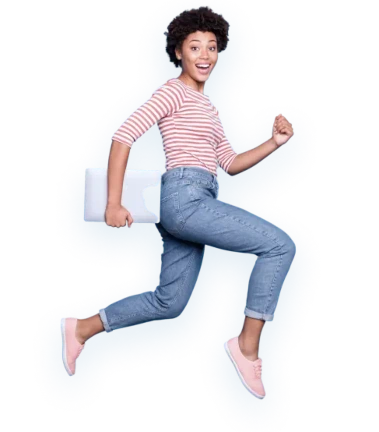 Get MemberPress Today!
Start getting paid for the content you create.
Get MemberPress Now
See All Features
As I've already mentioned, adding images to posts is great for SEO. And Canva is an excellent tool for creating and editing them.
It's super-intuitive and suitable for users of all levels. In addition, Canva has dozens of presets, fonts, and stock images so you can create a professional-looking illustration for your posts quickly and easily.
Videos are becoming the most popular content type, and the free online Fastreel Video Editor can help you edit your footage and create clips.
This tool combines a straightforward, intuitive interface with the functionality of a professional video editor. It features more than 30 tools and a number of templates that make creating videos a cinch.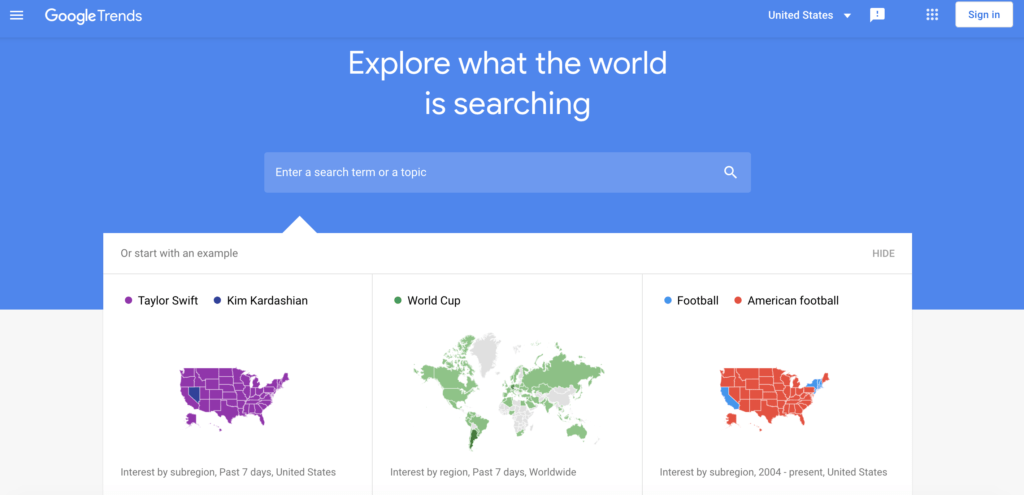 Google Trends is one of Google's most powerful tools – and it's free. This tool is indispensable when it comes to keyword research.
With its help, you can find current search requests people make all over the world. Once you identify these popular words and phrases, you can insert them into your posts to optimize them for search engines.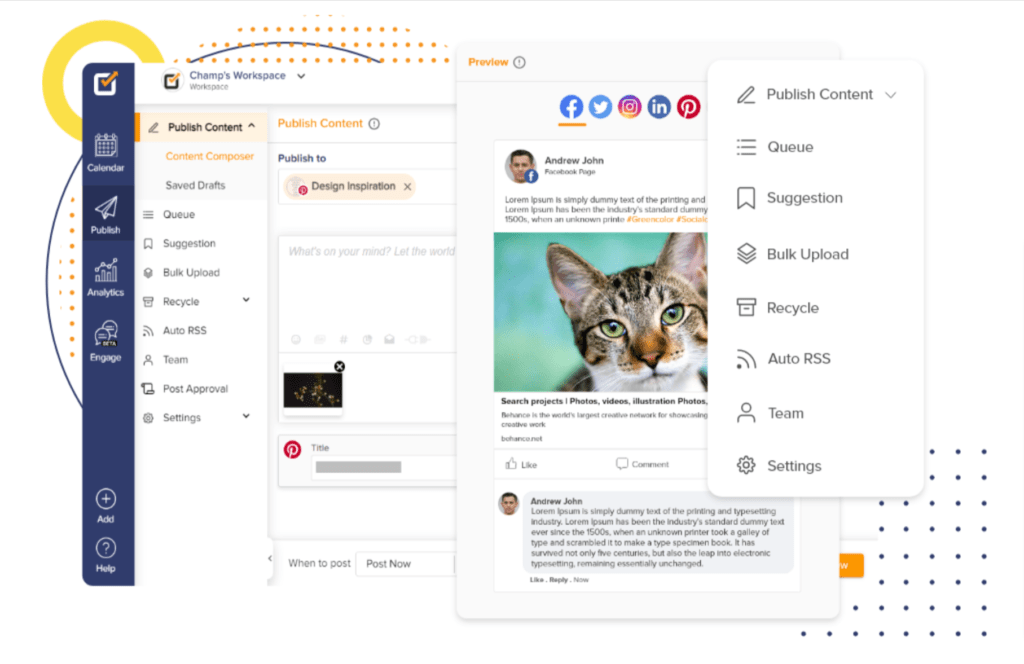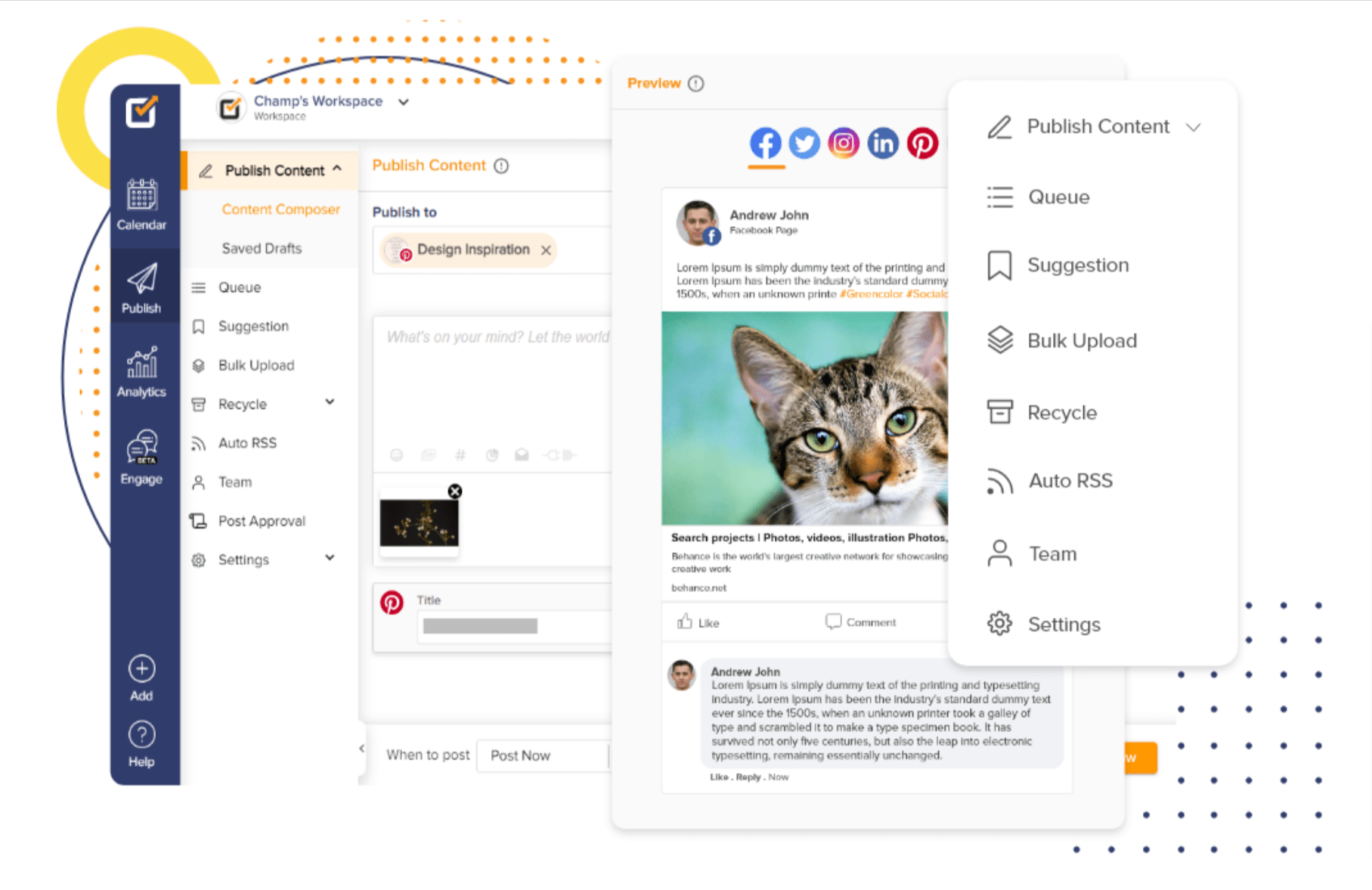 If you want to make social media a big part of your promotion efforts, Social Champ is your heavy hitter . It has has a great, easy-to-use interface that'll help you publish on social media regularly, schedule your posts, and manage multiple accounts.
Conclusion
If you've got the right mix of passion, knowledge, and motivation to pull it off, blogging can be a great way to make a living or earn a bit of passive income on the side.
Starting a blog can seem overwhelming at first. But armed with a solid content plan and the right, high quality tools, you can do it!
Do you have questions about how to start a blog? Let us know in the comments.
If you liked this article, be sure to subscribe to our newsletter in the box up to your right!