Your email list is one of your most valuable online business assets. However, creating one from scratch may seem like an impossible task. After all, you can't pull email addresses out of thin air.
Fortunately, creating and growing your email list isn't as hard as it may seem. With the right marketing tools, quality opt-in forms, and a focused strategy, you'll have a lengthy email address book in no time.
In this post, we'll introduce you to mailing lists and why they're important. Then we'll give you five essential tips for how to build an email list for your business.
Let's dive in!
What an Email List Is (And Why Your Business Needs One)
You probably know how to manage your personal email address book. However, when running an online business (especially one with subscriptions or memberships) your email contacts take on extreme importance.
Your email list is each address you have on file. Typically, online businesses gain these valuable addresses using opt-in forms – forms that ask site visitors to sign up for something.
You can place these sign-up elements anywhere on your website or even on an individual landing page: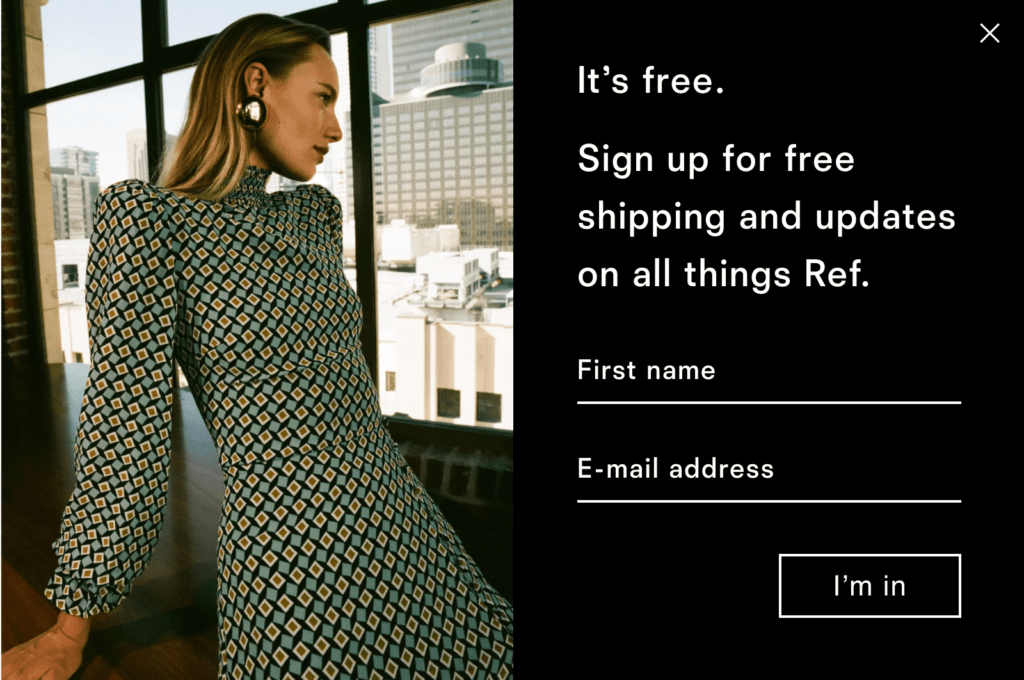 Growing and maintaining an email list full of quality leads is essential to any online business. That's because email marketing is still highly relevant, and a strong email campaign can make you a lot of money.
What's more, you can use your email marketing funnel to do all kinds of things and gain all kinds of information.
DEFINITION: An email marketing funnel is what you call the series of emails you send to a user to move them toward a final "destination". The "destination" is some action you want them to take.
These actions can include things like…
Sign up for your blog post notifications
Make a purchase
Take advantage of a discount promotion
Download an ebook
Check out a blog post about new features
Sign up for a members-only event
Complete a customer survey
As you can see, the info you can collect and the things you can do with an email list are pretty valuable. That's why you want to prioritize building your email list, and make email marketing a key part of your promotions strategy.
That said, here are five super helpful tips to get you started!
How to Build an Email List (5 Tips)
First thing's first. Make sure you identify your target audience before you get started building your list. If you haven't done that yet, check out the post below.
1. Choose a Dependable Email Marketing Platform
We recommend choosing an email marketing platform to create, expand, and manage your email list. That way, you have a central hub for your strategy.
A solid email software can help you track leads, create email sequences, and offer insights into your performance data. Some platforms can also help you build landing pages and opt-in forms.
We recommend ConvertKit if you're just getting started. This powerful, user-friendly tool is well known for its expansive features and reliability: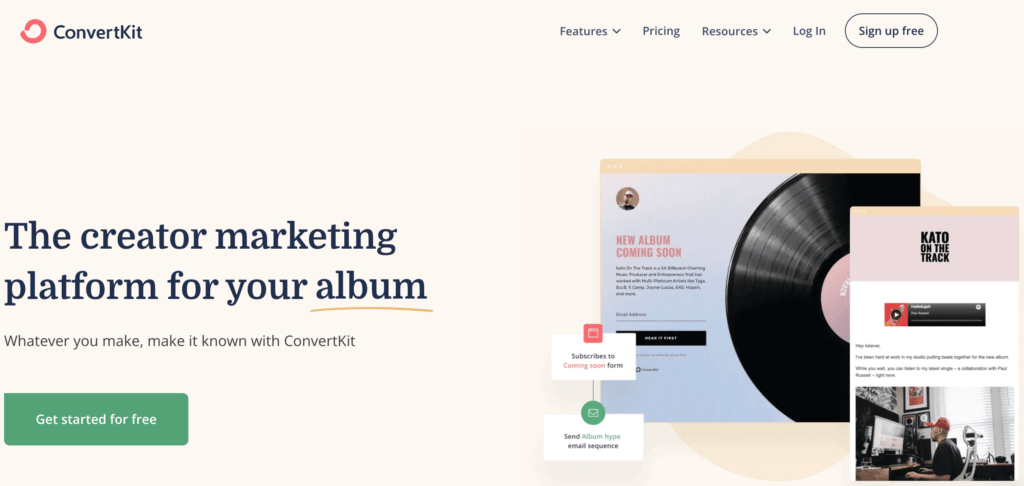 With ConvertKit's free plan, you can start collecting sign-ups right away. However, if you know you'll reach its 300 subscriber limit, or you're looking for more advanced features, you might want to check out one of ConvertKit's paid plans.
2. Create a User-Friendly Opt-In Form
A solid opt-in form is the basis of a successful email list. It should be simple but professional-looking. Most importantly, it must be easy for users to fill out.
Usually, the fewer form fields a user has to complete, the more likely they are to complete the sign-up process:
Therefore, we recommend only asking for email addresses to start. However, if you want to take a more personalized approach, you might also request customer names.
Additionally, you should consider creating a form aligned with your branding. For example, if you use particular fonts and color palettes, make sure to stick with those. Also, consider including a brief message that conveys your brand voice.
Typically, a good email marketing platform will include an opt-in form builder. If you have the option, you could start building your email marketing forms there.
If not, another great option is OptinMonster. This handy tool offers advanced form templates, custom effects, and more.
What's more, if you're a MemberPress user, the OptinMonster integration will enable you to create an email contact field to pop up while users are browsing memberships and courses.
3. Place Your Form Strategically
Once you've created a simple, on-brand form, you'll want to place it strategically on your membership site. Everyone will have their preferences, but there are three tried-and-true spots to consider…
Place it at the end of each post
Place it in your website's header
Create a pop-up form
Pop-ups can be highly effective for generating new leads. However, make sure to use them wisely. If you abuse them, you risk irritating your potential members.
No matter your preference, we recommend using your opt-in form in multiple places on your site. That way, if a potential subscriber doesn't want to sign up initially, but changes their mind later, they can easily navigate to your form.
4. Create a Unique Landing Page
A landing page is separate from the core content on your website. This page typically serves one purpose: generating leads.
Usually, a landing page includes a specific call to action (CTA), encouraging visitors to do something. It also asks for customer details: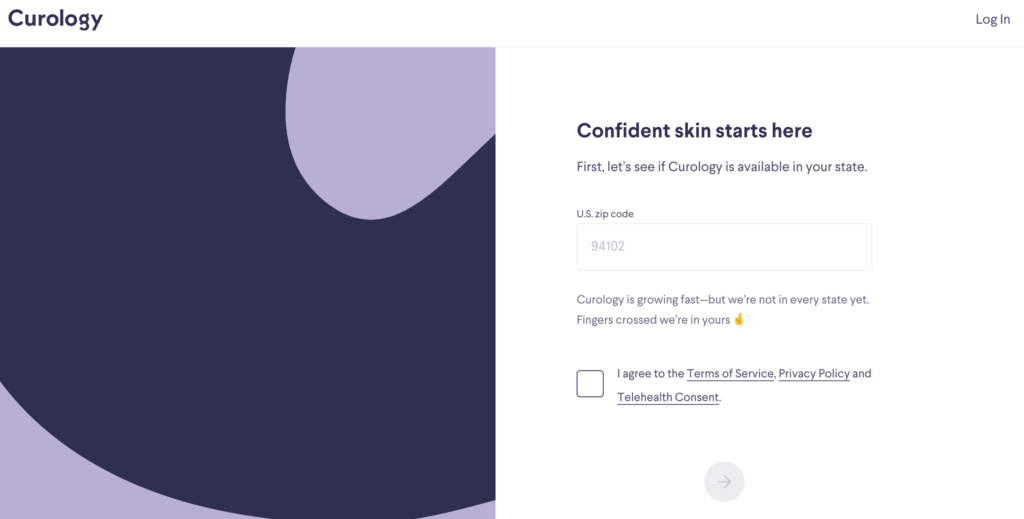 Actually, a high-converting landing page often only contains an opt-in form. This hyper-focused structure can be more effective because it eliminates distractions for the user. However, remember this layout doesn't rule out click-through conversational forms.
While you'll want to keep the content minimal here, consider incorporating your brand's logo and other unique visual elements.
Additionally, unlike forms, you can leverage search engine optimization (SEO) on a landing page. That means you should consider including keywords and optimizing any images with alt text.
DEFINITION: Alt text (also called "alt attributes", "alt tags", or "alt descriptions") is text added within an image's HTML code. The primary purpose of the text is to describe the image for people who are visually impaired.
5. Offer Freebies, Coupons, and Content Upgrades
If you want to take your email list to the next level, you might consider incentivizing your users to sign up. There are many ways to do this.
Remember, it's the thought that counts, so your offer doesn't have to be big. However, it does need to provide some value.
For example, you could offer a small gift, a discount, or a content upgrade: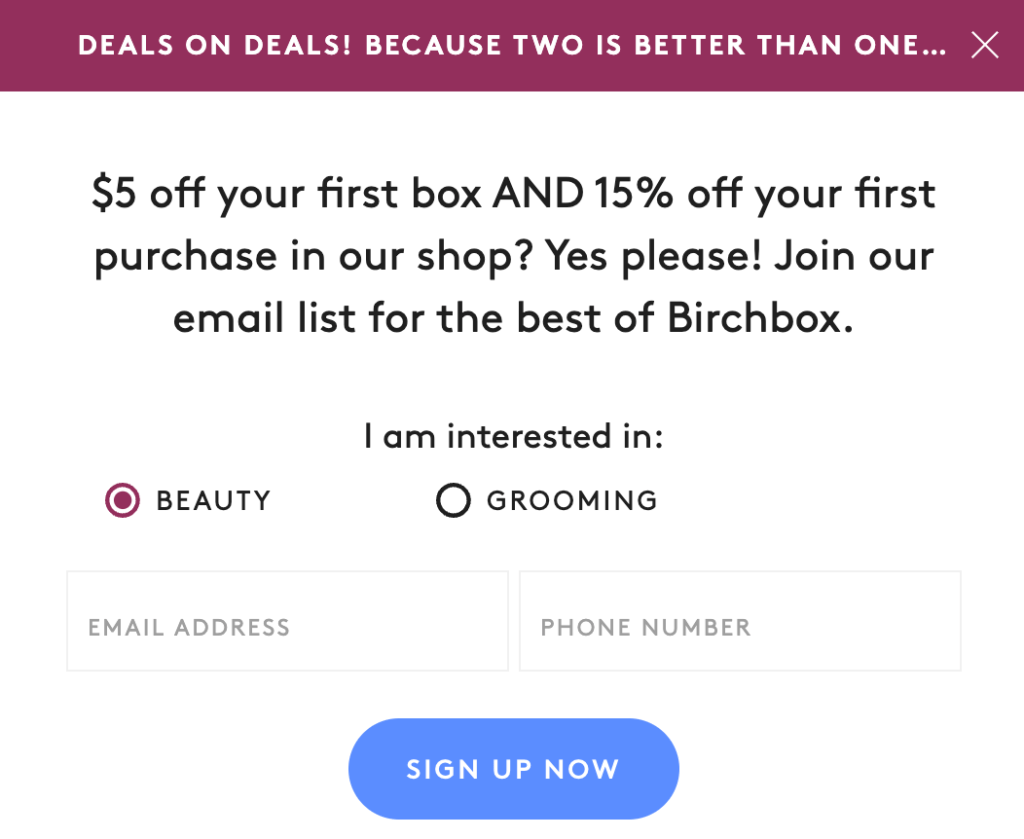 Instead, you could run a giveaway on social media. The bottom line is making your users feel that you are investing in them. This method can also lead to increased customer loyalty.
Conclusion
Creating an email list from scratch might seem like an impossible task. However, every successful business will need a bank of email contacts to help drive its sales funnel. Fortunately, growing your address book isn't as complicated as it might sound.
Now let's quickly review our five tips on how to build an email list:
Choose a dependable email marketing platform such as ConvertKit.
Create a user-friendly opt-in form using a plugin like OptinMonster.
Place your form strategically.
Create a unique landing page.
Offer freebies and content upgrades.
Do you have any questions about building your email list? Let us know in the comments section below!
If you liked this article, be sure to subscribe to our newsletter in the box up to your right!