Pop-ups. Love 'em or hate 'em, they've been shown to help websites generate more leads time and time again.
Although pop-ups aren't for everyone, if you've tried all the best marketing strategies for membership websites and are still looking for more members, it may be time to consider harnessing the power of pop-up messages.
The best website pop-up tools and services are now very sophisticated and give you a great deal of control over how your pop-ups look and behave.
By using them wisely, you can avoid traditional pop-up pitfalls, such as annoying your visitors and frustrating your users.
Instead, you can use them to add value to the user experience, forge stronger connections with your audience, and turn more of your one-time visitors into paid members.
In this article, we'll cover some of the best ways to use pop-ups to help grow your membership-subscriber numbers.
After that, we'll recommend some tried-and-true tricks of the trade for adding pop-ups to your website before finishing off with some tips on implementing them for the best results.
Start and Grow Your Email List with Pop-ups

The most common use for pop-ups on a website is to encourage visitors to join an email list. If you can persuade a visitor to subscribe to your email newsletter or mailing list, you have a way of contacting them long after they've left your website.
This channel of communication proves invaluable when it comes to growing your membership-subscriber numbers. By using a modern email marketing service, such as AWeber or ConvertKit, you can create a series of emails to be sent out to new subscribers on a drip-feed basis.
Popular ways to harness this strategy include offering visitors a free email course on a topic they've seen on your membership site. After signing up, new subscribers are sent value-packed emails on a set schedule, on an automated basis.
At the end of the email series or campaign, once you've established your knowledge and expertise, you can invite the subscriber to join your membership site.
In most cases, when a new visitor arrives at your website, you won't be able to get them to join right away. However, persuading them to join your free email list is a proven way to forge a relationship and demonstrate, over time, why they should join your membership program.
When it comes to persuading a visitor to enter their email address and join your list, for the best results, you'll want to offer them some kind of incentive.
This could include a freebie in the form of an eBook, access to a miniseries of videos or emails, an introductory course, or some sort of downloadable file. Make sure you explain the benefits on offer to visitors who sign up.
Your email list could prove to be your most valuable asset. Each time you launch a new product, run a promotional campaign, or have some other important announcement to make, you'll have a list of interested subscribers to contact.
Use Pop-ups to Promote Your Best Content
Another great use for pop-ups is to display links to your best content. Maybe your membership site has a landing page with an impressive conversion rate. Perhaps you've got an article on your blog that generates high levels of discussion and social shares.
By displaying links to these pages in a pop-up window, you'll have an opportunity to direct your visitors to this high-value content.
As we'll soon see, the best WordPress pop-up plugins give you the option of defining which pop-up messages are displayed on which pages. Therefore, you can match the pop-up content with links to specific articles on your site.
For example, a visitor is reading an article on your site about copywriting, but you also have an ultimate resource on copywriting somewhere else on your site.
You could create a pop-up displaying the article about copywriting with a link to that ultimate resource article and thus steer visitors to your best content.
And once they're won over by your strongest articles, they'll be more likely to sign up for one of your membership packages.
Display Registration Offers and Incentives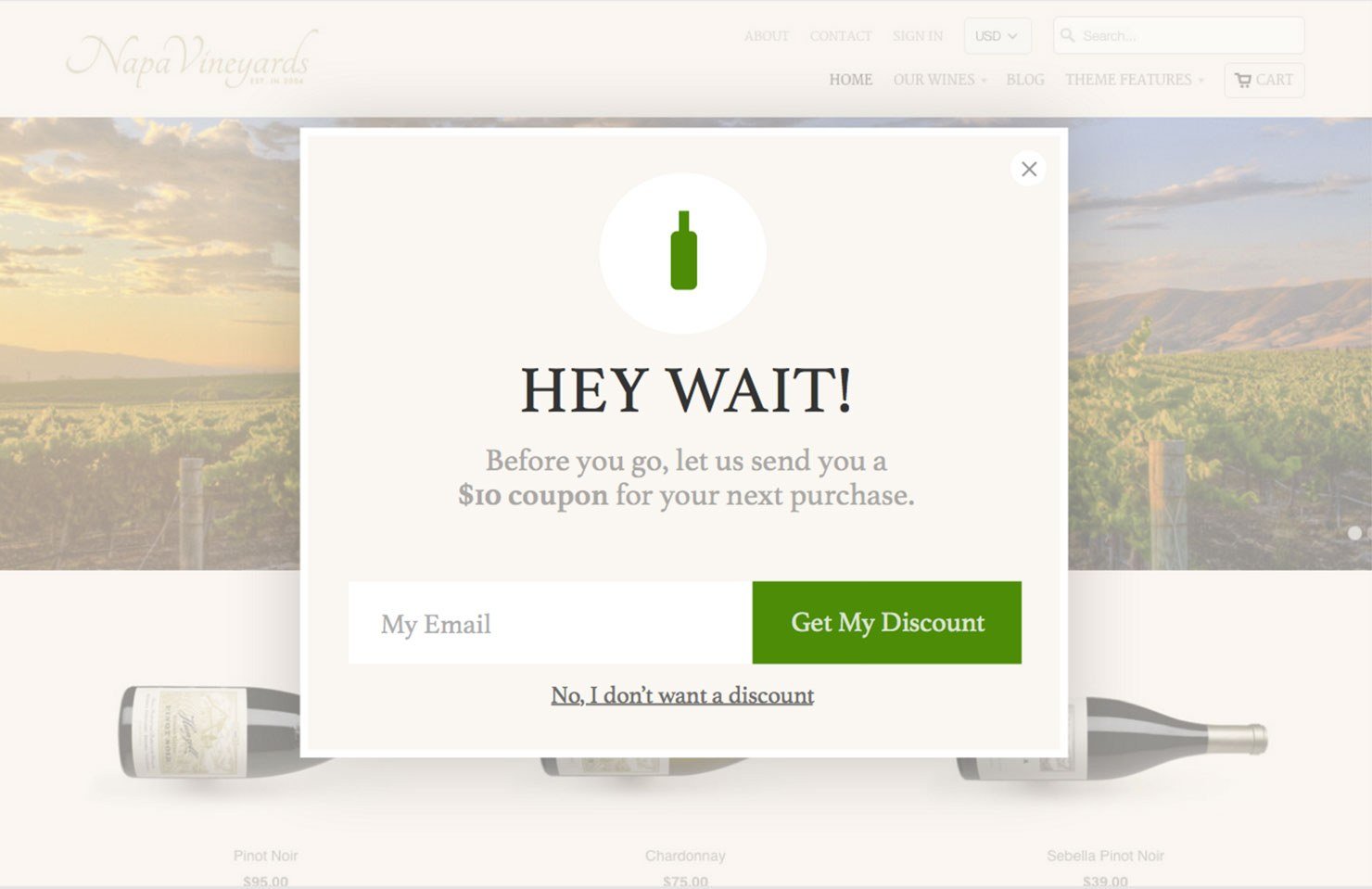 Some of the best pop-up plugins and tools give you the option of displaying a message only when a visitor is about to leave your site.
Not only does this "exit-intent" feature reduce the risk of annoying your visitors while they're exploring your site, this type of pop-up trigger can be used to great effect when it comes to increasing membership site numbers.
And as this type of pop-up is only displayed once a visitor is leaving your site, it's worth taking extreme action to convert them before they're gone forever.
Displaying a discount coupon code in a pop-up for reduced rates on membership plans could make the difference between saying goodbye to a visitor and welcoming a new member.
If you're not comfortable with discounting your product, you don't have to go down the money-off route. Offering some other type of registration incentive, such as extra membership-site content or a free trial, could work just as well.
Grow Your Social Media Following
A suitable pop-up tool will let you display custom content in your pop-ups, including links to your social media profiles. While email marketing generally works well with most types of audiences, social media marketing could be a better match for your project.
Once a visitor starts following you on social media or joins your Facebook group, you'll be able to continue communicating with them long after they've left your site. If they like what they see, in time they may be ready to join your membership site.
How to Add Pop-Ups to Your WordPress Website
Now that we've covered a few different ways pop-ups can help grow your membership site, let's talk about how to start using them.
Fortunately, there are some excellent pop-up plugins and services for WordPress websites. These plugins make it extremely easy to get up and running and typically require little to no coding knowledge. Below are a few of the best options:
No matter your budget, you can start experimenting with pop-ups on your membership website today.
OptinMonster and WisePops offer the most features and functionality but they're also a bit more expensive than the other options listed here.
The more affordable Bloom is still very capable, while Icegram is free to use and includes enough features to help you start growing your membership subscribers with pop-ups right away.
Final Thoughts
Pop-ups might not be the most popular web-design trend of recent years. However, when it comes to generating leads and increasing goal-conversion rates, they produce impressive results when used appropriately.
Whatever your thoughts regarding pop-ups, it's certainly worth giving them a go. Just be sure to use them sparingly. You don't want to frustrate your visitors.
A few more tips:
Use cookie settings to avoid showing them more than once per user session.
Ensure they're targeted to your audience and relevant to your content.
Delay the triggers to avoid bombarding new arrivals
Make them easy to close for those who aren't interested.
Perhaps most importantly, ensure they are optimized for mobile devices.
How will you use pop-ups to grow your membership subscriber numbers? Please share your thoughts in the comments below.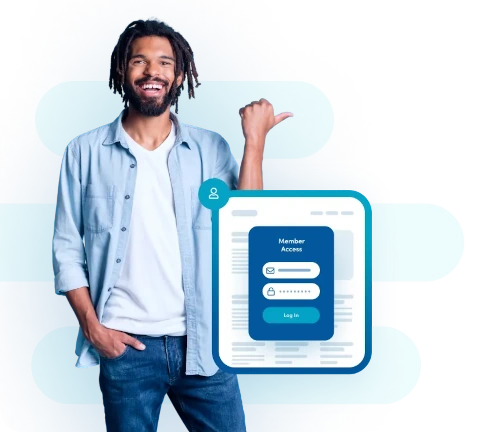 Get MemberPress Today!
Start getting paid for the content you create.
Get MemberPress Now
See All Features
If you liked this article, be sure to follow us on Facebook, Twitter, Instagram, and LinkedIn! And don't forget to subscribe in the box below.