How to Charge Recurring Monthly Fees for an Online Course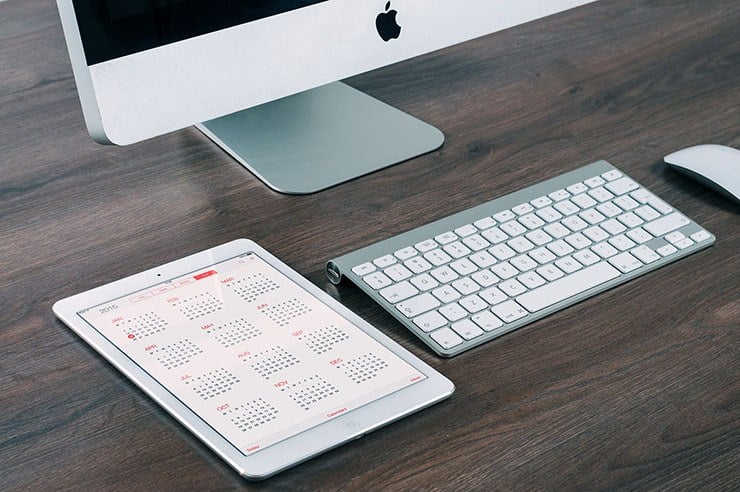 If you're creating a membership website or educational resource, you might be wondering how to set up membership fees, particularly recurring monthly subscription fees, for your online course.
Charging a recurring subscription fee for access to your online content isn't the only way to price your product. However, it's a popular option that has many benefits.
In this article, we'll show you how to automatically charge a recurring fee for access to your online course and give you some practical advice to help your project be a success.
Should I Charge a Recurring Monthly Subscription Fee?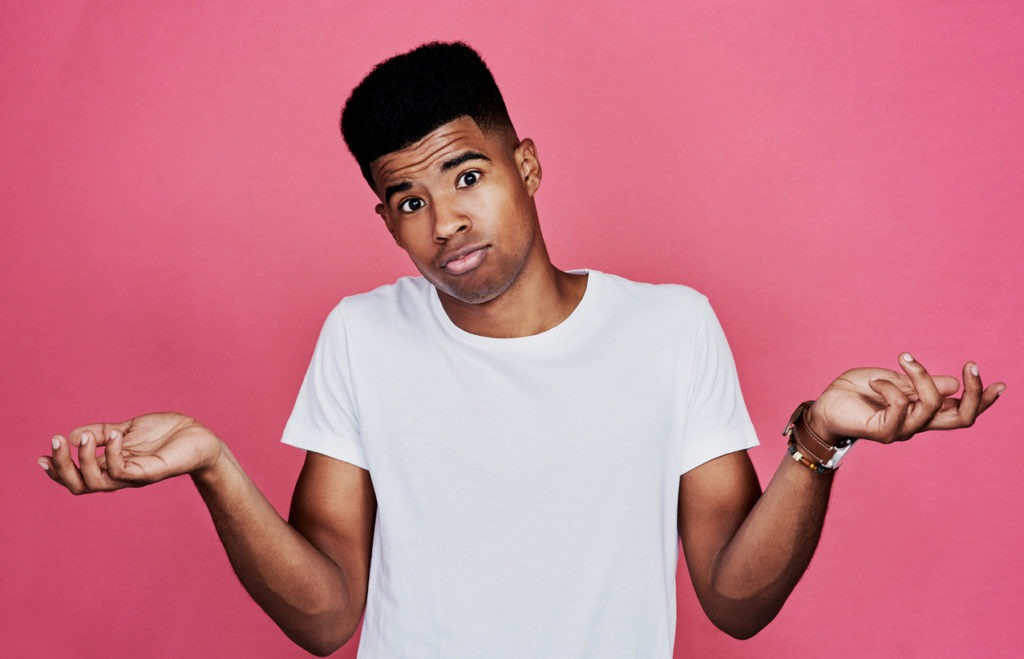 Charging a recurring subscription fee, whether it's on a monthly basis or not, can be a very attractive proposition. If all goes according to plan, it could be your ticket to passive income.
The main benefit to the recurring pricing model is that you're paid by your subscribers at regular intervals. Then, with each new member who joins your online course, your recurring income increases.
Compared to charging a one-time fee for access, receiving a subscription fee at regular intervals means you're paid on an ongoing basis for managing your online course and adding new content.
However, charging a recurring fee for access to your membership website or online course isn't the perfect option and it does have some downsides.
Perhaps one of the biggest downsides to charging a monthly recurring subscription fee is that it's more likely that your members will leave once they've gotten what they came for. This makes sense as no one likes to waste money.
However, if you're trying to build a community and create a space where your new members can learn from your more experienced students, giving your members a reason to leave each month can really hamper your chances of success.
One way to combat this churn of members is to ensure that you're providing real value on an ongoing basis. This is easier said than done and it can be more difficult in some industries than others.
So let's look at some tips that can help you encourage your visitors to stick around longer than they otherwise might.
How to Succeed with Recurring Subscription Fees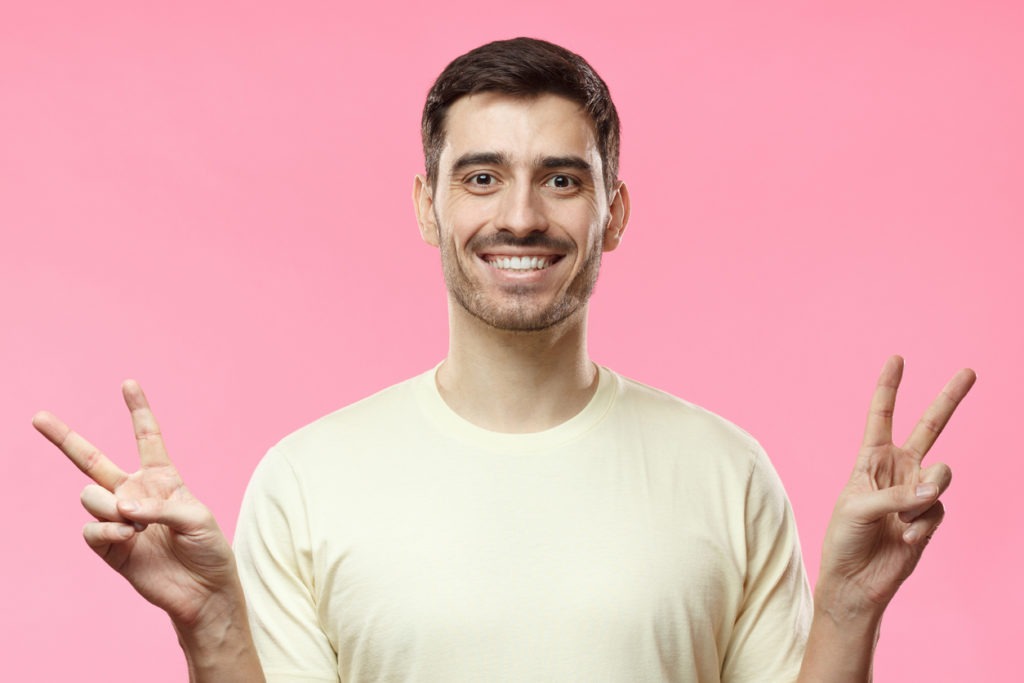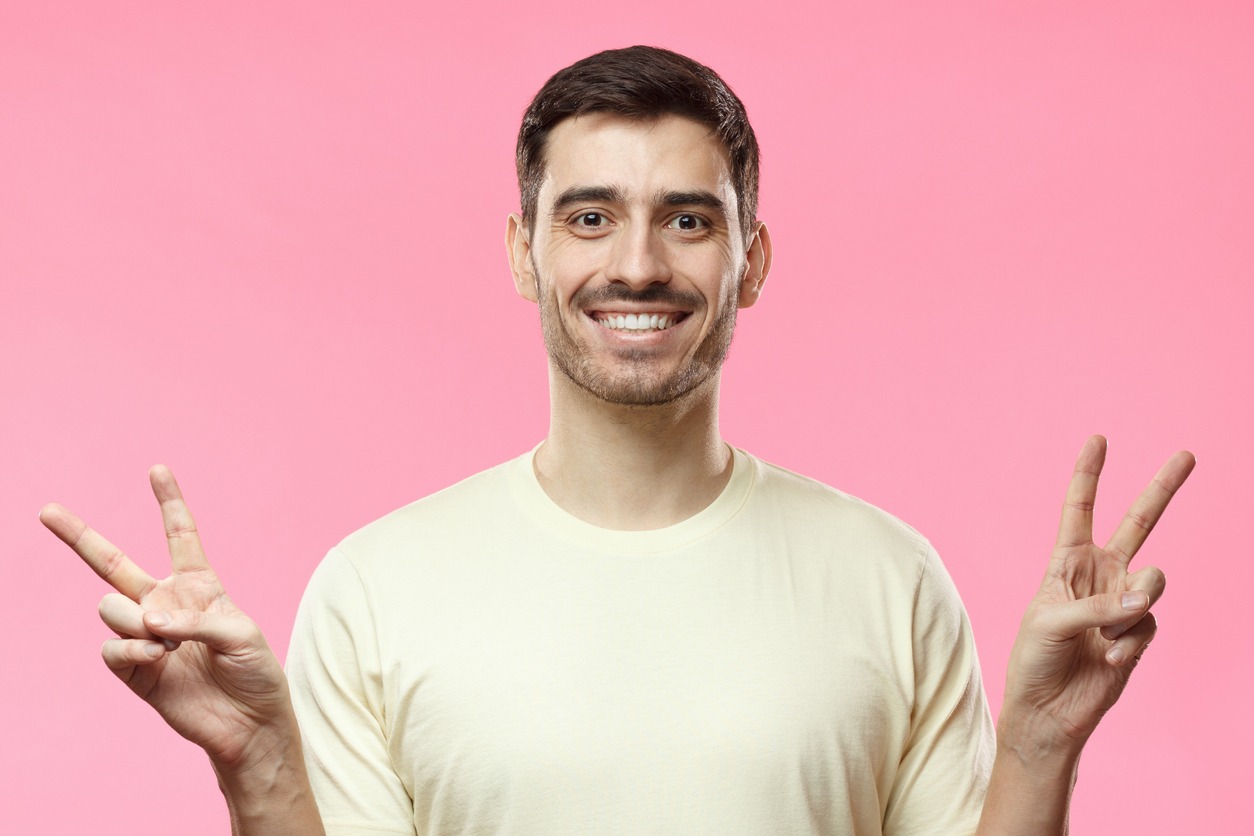 One alternative option is to charge access to your course on a subscription basis but to limit the payment cycles to a set number of months. After this period has passed, a member can then be granted lifetime access.
The benefit of this approach is that you'll enjoy recurring payments for a set period. Your members will also have an incentive to complete the predefined number of payments and your community of users still has a chance to grow and become a selling point of your course.
Furthermore, even once the initial subscription fee paying period is over, it doesn't mean your opportunity to make money is over.
Once you've cultivated your community of engaged and invested users, you then have the option of launching new premium offers. This could include digital downloads, supplementary mini-courses, or one-time events. These commercial upgrades can fund the creation of new content and become an additional source of income once the initial subscription cycle has expired.
If you are set on charging an unlimited recurring subscription fee in exchange for access to your product, then your best chance of success is to publish a steady stream of new content for your users.
Other tactics you can use to increase member retention rates include regular access to online events such as webinars, drip feeding your content, and expanding the scope of your course over time.
When it comes to deciding which additional products or courses to launch, your community will often be the best source of inspiration and guidance.
How to Set Up Membership Fees on a Monthly Basis
Most good membership tools will give you the option of setting the billing type to recurring when creating a new membership plan or product.
With the MemberPress WordPress plugin, for example, you can use the Product Terms box on the Add New Product page to change the billing type to recurring.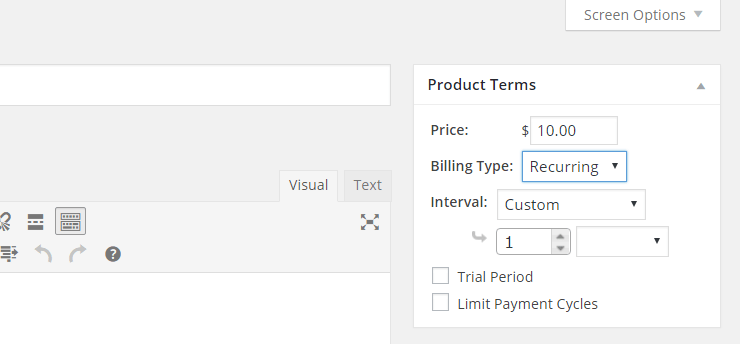 Once you've changed from One-Time billing to Recurring, you can then set the billing interval. With MemberPress, you can use one of the predefined intervals or create a custom schedule for payment collection.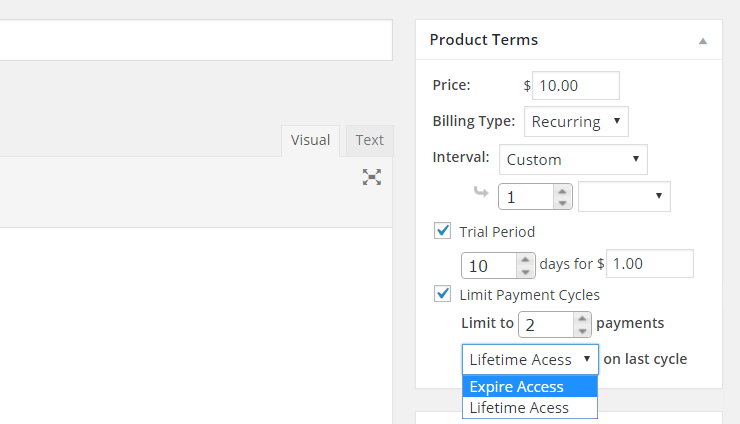 Some tools might also give you the option of creating a trial period, after which the members can cancel their subscription or graduate onto the standard recurring payment plan. This feature can be a great way to entice new members into your course.
Further useful recurring fee options available to you may include the ability to set a maximum number of payments that are to be collected. After this period, the user can then either be removed or granted lifetime access to the course.
Don't Forget Automated Reminders!
Another useful feature to look for is the ability to send out automated reminders to your members as the expiration date of their payment method approaches. These reminders can be invaluable if you want the collection of recurring payments to run smoothly
Thankfully, the MemberPress plugin has a reminders feature. The email reminders can be sent to members before and after their credit cards or current subscriptions expire. This gives members plenty of time to update their payment details and prevent their membership from lapsing.
Now you've got the technical aspects covered, all that's left to do is create that high-quality content that will keep your members engaged for as long as possible.
Final Thoughts on Membership Website Recurring Fees
As you can see, by choosing the right tools or platform for your online course or membership site, creating plans with recurring subscription fees is relatively straightforward.
However, making your membership project a success can be a little more difficult. For one, you'll need to get the pricing right to ensure your target audience joins. Then you have to ensure you're offering enough value to prevent them from leaving after a few billing cycles.
As we've learned, if you're focused on creating a community inside of your course or membership site, then recurring monthly payments might not be the best way to go – at least not an endless cycle of subscription fees.
However, if it's a good fit for your project and you get the details right, then creating a membership product with subscription payments can be a great way to generate a recurring income online while helping your target audience with their goals.
Want to learn more about creating and selling online courses using MemberPress? Check out the MemberPress Courses Add-on!
If you liked this article, be sure to follow us on Facebook, Twitter, Instagram, and LinkedIn! And don't forget to subscribe in the box below.
49 Comments
Joseph Msiska

April 4, 2016

If i want to purchase your yearly membership site will you upload it on my website or i must do it myself? Joseph
K.G. Carter

April 5, 2016

MemberPress is very easy to install and we have detailed documentation to help you. If you need a little more help getting things straight you can reach out to our support staff who are waiting to get you up and running as soon as possible!
Mike Carpenter
April 7, 2016
Can memberpress be used to create categories of downloadable files and then control access to those downloads/download categories according to the members access level?
Beverly Hurd
November 14, 2020
Such good info!!! ❤️
Jakaria
November 15, 2020
Many many thanks for the information ❤️
Balint
November 15, 2020
I am using recurring subscription fees in my mobile app and I have to say it's much better than just charging a one-time fee or to live only on ads. It is also less commitment on customer side and they can always cancel their plans..
Ivo Kruchten
November 16, 2020
Didn't know we could do this with memberpress. Will need to look into this to connect it to our billing system.
Vitor Gonçalves
November 16, 2020
Didn't know memberPress was so powerful. Very good stuff here.
Noah Hankinson
November 17, 2020
Can it integrate into paypal? Or even crypto/bitcoin?
Syble Harrison

November 19, 2020

Hi Noah, MemberPress does integrate with PayPal. See this page for more information: https://memberpress.com/add-ons/paypal/. Thanks!
Rocky
November 18, 2020
Thanks for the valuable information.
Vitor Gonçalves
November 18, 2020
Making the subscriptions payments limited to a set of months is a great idea I hadn't seen anywhere else. And the fact that I can do it easily is so cool! thanks for the article
Desiree Hanson
November 20, 2020
Some very good information about charging recurring monthly fees or not for courses. It's nice to know MemberPress has options either way.
Patrick Pratt
November 21, 2020
Was broken down into good sections very easy to understand
Mas Ando
November 21, 2020
wow, This article is 2 steps ahead, I'm not getting enough traffic yet. haha thanks for the article
Anne S
November 22, 2020
Charging a recurring fee sounds like a great idea and also sounds like it would be easy to implement with the MemberPress WordPress plugin. And the automated reminders feature seems critical to maintaining a constantly working fee system without lots of hard feelings on both sides! Thanks for explaining what we need to think about with a recurring fee system.
PACREIS
November 22, 2020
The recurring payments are so easy to set up in MemberPress. Great tips about reminders too which I started implementing especially for yearly renewals. Thank you. Sofia
Michelle David
November 23, 2020
Love the idea of recurring payments for a set period with additional incentives for premium content as an alternative to monthly subscriptions.
Paul
November 23, 2020
I think honesty is one of the most important things when it comes to recurring billing. If you communicate clearly and are upfront about what will happen, people are much less likely to chargeback or request refunds. It's the one place where a lot of people go wrong.
Holly Storm
November 25, 2020
Hmmmm. Very cool. I had imagined that I would charge a flat fee for each course but offering multiple courses accessible with a monthly fee is a great way to get a regular income going.
Daniel Gerber
November 27, 2020
The functions that are available for memberpress are quite eye opening..was just going to use for a simple premium web content management system...now thinking how I can change an move my content and make a viable course...
Arnaud
November 27, 2020
I will admit one of the aspects that I'm failing at with one of my sites is just this. Time to start doing things right. Thanks for the kick in the butt in the right direction :-)
Nancy
November 29, 2020
Love the concept of receiving recurring income with monthly fees vs. a one-time payment! Nice to have that peace of mind and more stable monthly cash flow. Thank you for also providing some additional income-generating ideas!
Braden Jahr
November 30, 2020
Excellent advice! Thank you!
Monica McConnell
December 5, 2020
My thing is how do you know what to charge? As you start to get more subscribers, is it ok to increase the price? I feel starting low would gain more people but I dont think I would want to keep it that low if it picked up.
Syble Harrison

December 8, 2020

Hi Monica, You might want to check out this article from The Membership Guys (https://www.themembershipguys.com/membership-pricing/). It gives a good overview on how to structure pricing for your membership site. Take care! Syble
Letisha Williams
December 5, 2020
Very Informative!!
Letisha Williams
December 5, 2020
I'm loving this information!!!
JosepH Clark
December 5, 2020
I agree, as long as you provide members more than they expect for the value, it becomes a win - win for all parties involved. Integrating EQ into the joint agreement.
Jeff Hardwick
December 6, 2020
Awesome tutorial
greenpixel
December 8, 2020
Using MemberPress on many client sites, I've had the opportunity to see how the implementation of smaller monthly payments has given business owners a steady recurring monthly income. It's a fantastic way to implement payment plans - especially in the current economic climate.
December 8, 2020
I really like having a monthly recurring membership option; it's ideal for those who want to spread the payments over a longer period and the set up is so easy; I don't have to think about it, it just recurs every month without my input once set up
December 8, 2020
Thank you Joe for the pros and cons discussion on monthly recurring payments for online courses. I particularly liked the strategy of limiting the number of payments with subsequent lifetime access. In my case that takes the pressure off for constantly producing more content for an endless cycle of subscriptions. At the same time it gives me an incentive to produce new premium offers as you suggested. This was a great post to jumpstart my brainstorming content ideas.
Viktor
December 9, 2020
I love the option that we can change recurring or one-time fee for our products which expires within a certain time frame and also has the freedom to change the expiry date at a later point. None of the other membership sites can do that, that's why I switched to Memberpress.
December 9, 2020
The ability to create recurring fees, particularly as a optional tier for members is very useful. I am creating this as an a 'tempter'. recurring monthly fee of $A, annual commitment /month $Ax11 or prepaid annual subscription of $A(x10). So 1 month free to commit to 1 year and 2 months free to pay a year up front.
December 10, 2020
I really love having the option of having both an annual and monthly membership for clients; spreading the membership costs over monthly payments for those who want to budget more consistently. It's great! once set up, I don't have to do anything else, it's just all automatic every month and my members love it too
Danielle LaFee
December 13, 2020
This post was so helpful! I think the payment part and the technology is part of what's holding me back from making progress right now, so I really appreciated this tutorial. I love the features that are available, especially granting lifetime access after a certain amount of payments. Diving in right now to start testing things out. :)
Jeffrey Holzfaster
December 18, 2020
My current project only needed a way to create access to a single page with downloadable content, which is easy enough to set up without a plugin. However, the client began discussing future plans to implement member-only and paid monthly memberships content. This solution was the first thing that came to mind and so far, so good.
lwtrumpet
December 28, 2020
Good information. I've been using MemberPress for about six years now. I used to offering recurring fees as an option, but because I manage a private FB group that needed to coincide with it, and considering the price point ($49/qtr), I quickly learned that a one-time fee worked better and freed up a lot of my administrative time. But if I were just managing members on the site itself, the recurring option would have been a great source of recurring revenue!
December 29, 2020
I love the idea of gaining lifetime access after completing a set number of payment cycles. That seems like a great way to build brand loyalty.
kjhrim
December 31, 2020
I am going to give this a try. My business partner wanted to know how she could setup payment plans (or something along the lines of 6 easy payments....). This may fit the bill. I may have to do some tinkering if the course duration is shorter than the subscription period. Maybe leave the content online/available until the subscription lapses. It may just be a matter of a custom welcome/subscription email that explains the terms of service.. Thanks for Sharing Kevin Hrim MB Hrim Company
Sarah Creighton
December 31, 2020
I'm only just beginning to learn the basics of a membership site and all the ins and outs of Memberpress. I have, however, learned to set up up the monthly or recurring fees since it's made so easy through Memberpress. I appreciate the considerations about the differences in recurring fees. Yes, someone could leave once they get what they came for, but by building a community, making it effective and life-changing, keeping the fee rather low, and continually adding more content, I think it can be successful.
January 7, 2021
Such an interesting read! I was able to set this up within 15 minutes! Thank you.
January 7, 2021
Memberpress is the best plug-in for handling different types of subscriptions. Lots of different settings that you can apply to customize what members pay, how often, etc. You can have multiple tiers at different prices.
January 7, 2021
Well the courses add-on was for me the best gift as I finally got rid of another plugin wich was crap! Thank you for the interesting article. I have already set up my courses with recurring payment and limited circle and everything works fine!
Alisha Madison
January 7, 2021
Great tips. I'm excited about my MemberPress plugin. It is saving me the time and money associates with having a developer create a site.
marnielefevre
January 7, 2021
I like the idea of changing a subscription to lifetime after a certain number of bill cycles, I hadn't thought of that! I do a mix of both charging one-off for particular courses, and also a subscription for access to all courses.
Greg Prasker
January 9, 2021
This is so important and beneficial for direction for many of us.
January 25, 2021
We just started offering recurring monthly subscriptions to provide a more affordable option to our members. In fact, this is one of the reasons why we switched to MemberPress! It was so easy to set up. We currently use the "trial period" function to charge new members a down payment upfront, and then a set monthly fee after.