The latest updates to MemberPress Courses will fast-track your revenue and get students enrolled, engaged, and eager to renew – includes NEW shareable, updateable, and expirable certificates!
Attention course creators: Your certificates just got a glow-up ✨
Now you can do even more with your MemberPress Course certificates to boost student motivation and get them circling back for more!
In this walkthrough, we'll go over all the updated features and benefits of the new and improved MemberPress Courses certificates.
And we'll show you how to use them to their full potential. That way you can keep your revenue engine purring and your brand's reputation soaring.
But first, a question…
Why Offer Certificates of Completion In the First Place?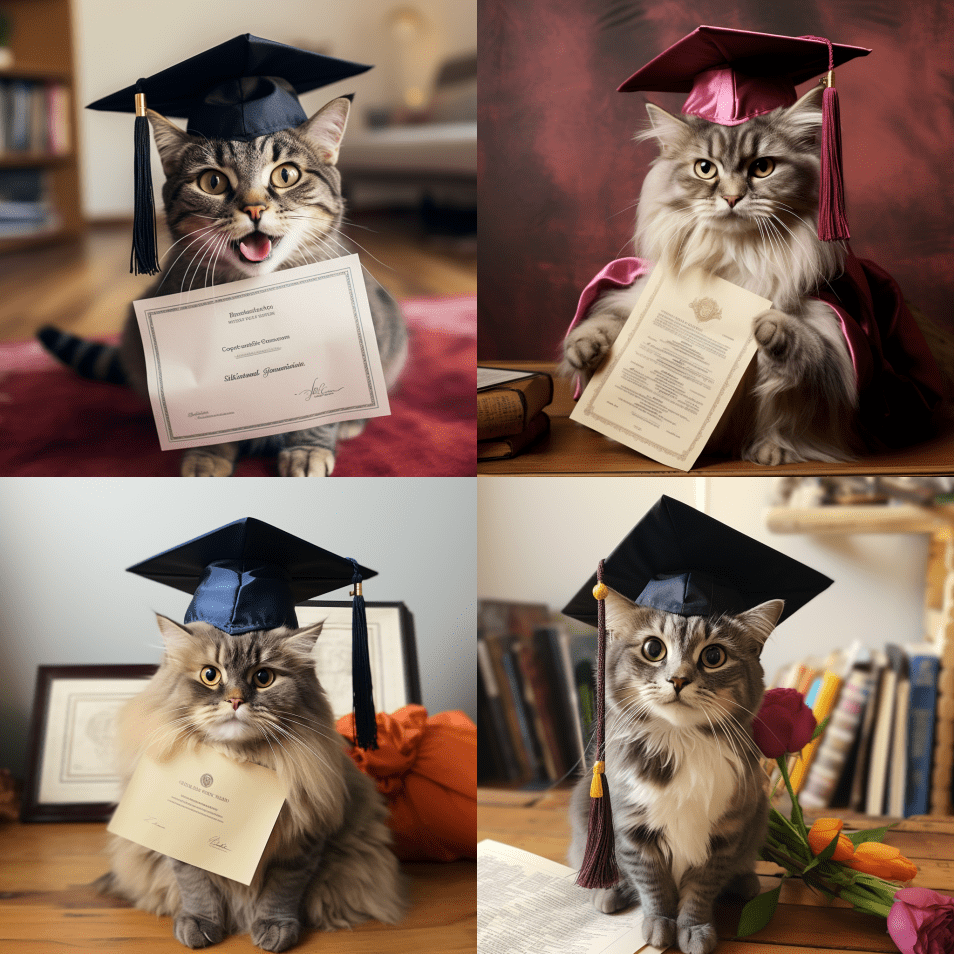 Certificates do a heck of a lot more than get moms puffed with pride (though that's a pretty cool thing).
What we're really interested in is what certificates of completion can do for your online learning business.
And the bottom line is this: Certificates sell!
Here are just some of the reasons and ways offering certificates will help your business take off.
1. Drive Up the Sign-Ups 📈
Sure, new knowledge is a noble motivation on its own, but who doesn't love a gold star? ⭐️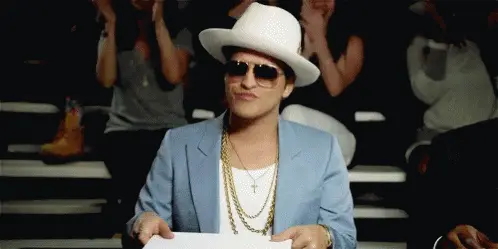 Reward-based learning works.
For learners of all ages, knowing you'll have something to show for your effort and dedication will make you more likely to participate in the first place.
For adult learners, the payoff of a certificate can have real-world benefits. Students can demonstrate their achievements and commitment to learning by sharing their certificates on their resumés.
This concrete benefit makes it much easier to market and sell your online course.
2. Increase Completion Rates ✅
As a course creator, you want your students to feel the satisfaction of completing your course – so they're more likely to enroll in your next one.
The promise of a certificate of completion is the extra motivation some students need to stick with your course until the end.
3. Boost Course Credibility & Value 🎓
If you only award certificates to students who've met certain standards, you signal that your course is committed to quality.
This can attract serious students who want to learn and who are eager to demonstrate the skills and knowledge you provide in your course. As a result, you'll boost the reputation and perceived value of your course.
---
As you can see, just offering certificates of completion to prospective students can improve your bottom line in major ways.
And these newly released MemberPress Courses features can improve the marketability and recurring revenue potential of your online courses even more.
So let's check them out!
NEW MemberPress Courses Features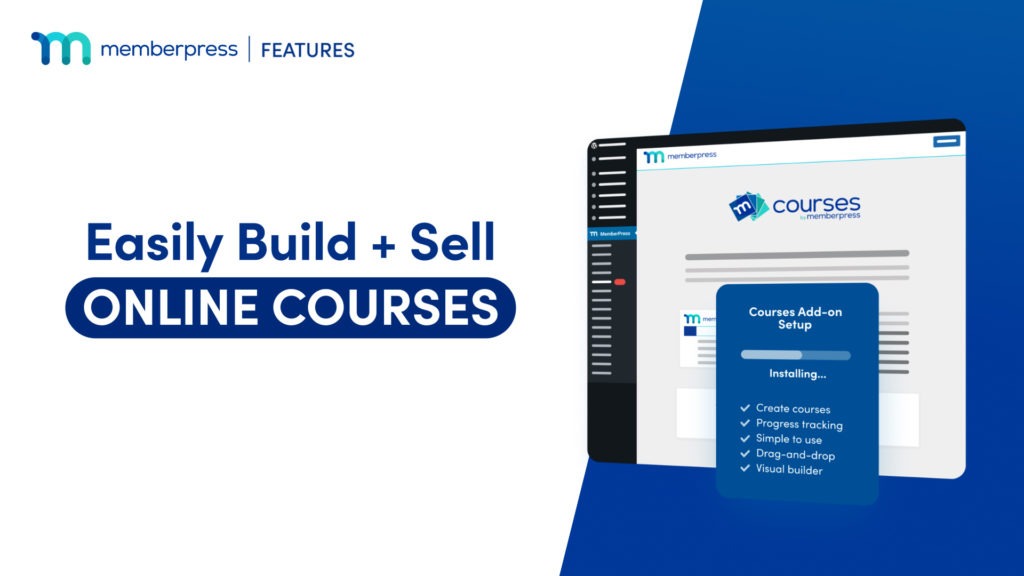 1. So Very Shareable
Certificates now come with a shareable link, making it easier than ever for students to showcase their achievements on their online resumés and LinkedIn profiles!
Now, potential employers can click straight through to the certificate for proof of course completion.
Given the increasingly competitive job market, job hunters are looking for ways to set themselves apart. With 1-click shareable certificates, you make it easier for them to stand out and prove their skills.
More exposure
And when students share their certificates they're also spreading the word about your course to others in the industry. It's a super efficient way to reach more of your target market.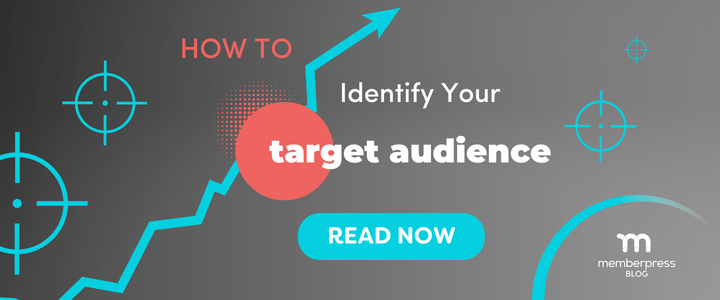 2. Expire, Complete… then REPEAT
Now you have the option to add completion and expiration dates to your certificates. And there's an obvious and major benefit to this.
It keeps students coming back.
With completion and expiration dates, students are required to re-engage with your program and refresh their skills periodically.
This consistent interaction builds student loyalty and brand recognition. And most of all, it increases customer lifetime value.
It also improves the reputation of your course even more by ensuring up-to-date knowledge.
In rapidly changing fields like technology and health, knowledge can get outdated quickly and lose relevance.
An expiration date on a certificate makes sure the only people who flash your course credentials are those who are up-to-date and know their stuff.
As a result, people will come to associate your brand with quality and competency.
3. Automatically Reset Progress
Don't worry about added admin on your expired certificates. With MemberPress Courses you can automatically reset students' course progress when their certificates expire.
How Certificates Work in MemberPress
Now let's get you off the blocks and ready for the race to enroll. Here's a quick guide to setting up certificates for your course.
From your WordPress dashboard, navigate to MemberPress > Courses and click on the course you want to add a certificate to.

Click on the Certificate tab at the top of the page.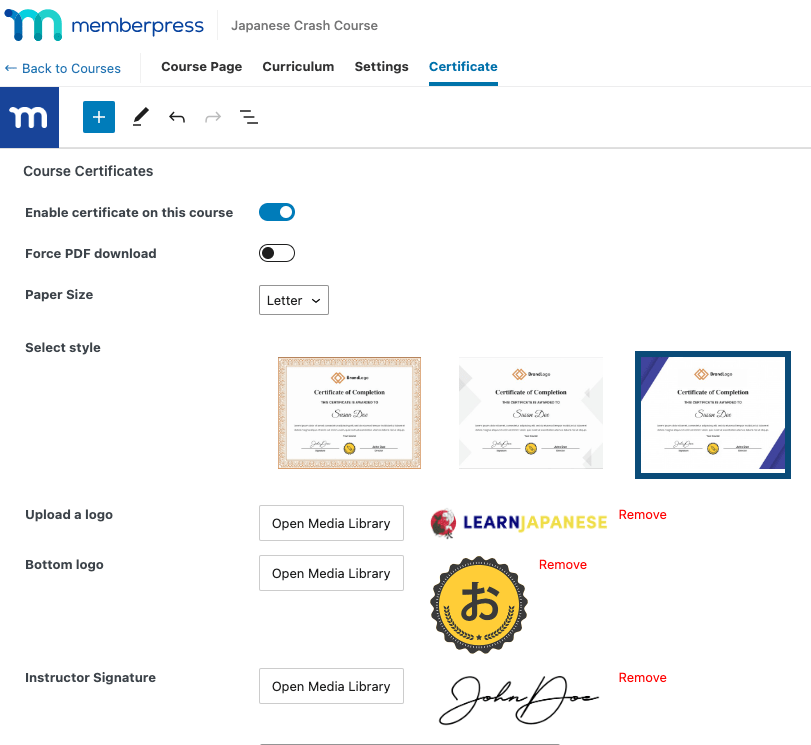 Activate the Enable certificate on this course slider
Before you hit Update, make sure you personalize your certificate with your details and branding.
Here are some of your options:
Choose between a Letter and A4 paper size.

You have 3 certificate designs to choose from. Select the style that best matches your brand.

Upload a logo with a white or transparent background to go at the top of the certificate.

Upload a Bottom logo, again with a white or transparent background which will function as your organization's seal. Don't have one? Use Canva to easily create your own.

Upload Instructor Signature.

Personalize the messages that appear on the certificate.

Scroll down to easily add the Completion Date and Expiration Date to your certificate using the sliders.
When the Expiration Date slider is activated, you can choose how many years, months, weeks or days you want the certificate to be valid for.

Hit Update to make your changes live.

🚨IDEA ALERT! Certificate Use Cases
Wondering how your business can use certificates? Here are some ideas to get your creative juices flowing!
Language Learning Sites

If the only thing you can remember from your high school French is "où est la bibliothèque?" you're not alone.
It's been said that learning languages is like watering a plant, without regular attention, it withers away.
With this in mind, you can see how it makes sense to include completion and/or expiration dates on your certificates.
Imagine someone rocking up to an interview with your "Business German" certificate, and the interviewer quickly learning your accreditation means squat.
By persuading learners to take a simple refresher course, you're helping them keep their knowledge up to snuff. And you're getting a revenue booster at the same time.
Nutrition Diploma Courses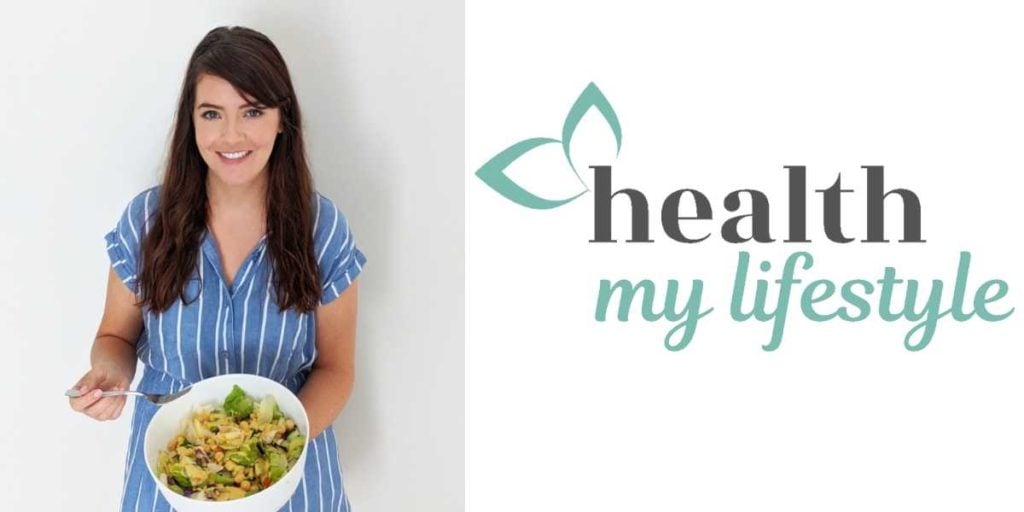 What's the deal with eggs? Back in the '90s we thought if we so much as LOOKED at an egg we'd spontaneously combust…. Or something equally ridiculous.
Our knowledge of the science behind nutrition and dietetics is constantly evolving. New research, findings, and dietary guidelines are coming out all the time.
Incorrect or outdated dietary advice can have serious health consequences.
By offering certification renewal you can make sure nutritional professionals under your guidance offer their clients the most advanced advice.
In the process, you'll be improving their credibility along with your own.
Tech Training Companies

In the tech world, yesterday's cutting-edge innovation is today's vintage collectible. That's why expiration dates on tech course certificates aren't just useful, they're essential.
Want your certificate to scream "I'm ahead of the curve" rather than "I saved this course on a floppy disk"?
Then embrace the power of the expiration date.
Fitness Certificate Programs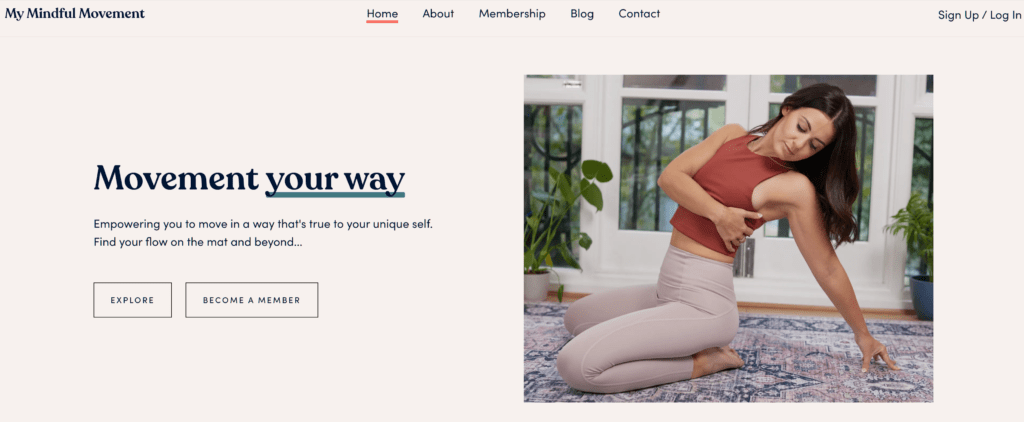 Heads up, fitness certifiers! Want to guarantee your alumni are leading the pack, not huffing and puffing in the rear?
Make sure you expire your certificates.
While some exercises never go out of style, it's essential to keep up with the latest research and methods related to health, wellness, and exercise science.
That's especially true with so much misinformation flying around.
You can also inspire the PTs and pro yogis under your guidance to freshen up their training programs, and inspire their students to stick to their fitness goals. It's the domino effect that keeps on giving!
Healthcare Training Providers

Hello, healthcare training trailblazers!
For your certificate programs, expiration dates aren't just beneficial, they're a must. Expiration is the pulse check ensuring your graduates continue to be at the forefront of patient care, not leafing through an outdated medical textbook.
Having an expiration date encourages continuous learning and reaffirms your commitment to quality and current best practices.
So let's keep those knowledge scalpels sharp and ensure our healthcare certificates are as shiny as sideboards after a ward inspection.
---
Looking for more inspiration? Browse through our selection of 100+ creators using MemberPress, and you're bound to find examples of courses in your industry. CLICK BELOW 👇👇👇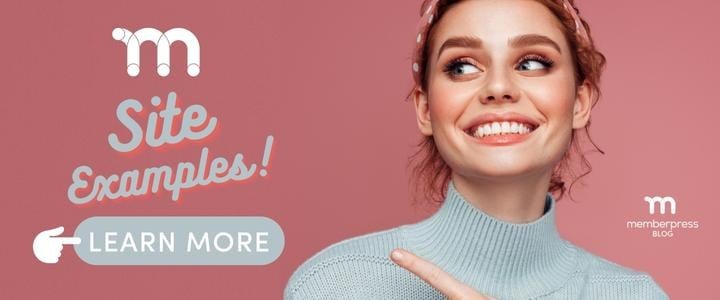 Passing the Knowledge Baton: The Relay Race of Continuous Learning
Your certification is much more than a gold star for your students – it's a shining beacon of your commitment to quality, integrity, and the pursuit of knowledge.
Adding expiration dates to your certificates isn't just a savvy move to boost your bottom line…
It's about ensuring your students (and your course) gain a shining reputation in the field.
And with the new 1-click shareability of MemberPress Courses certificates, your students can easily spread the word about your course in professional spheres.
These new MemberPress Courses features will help you build a community of lifelong learners setting the pace in their professions.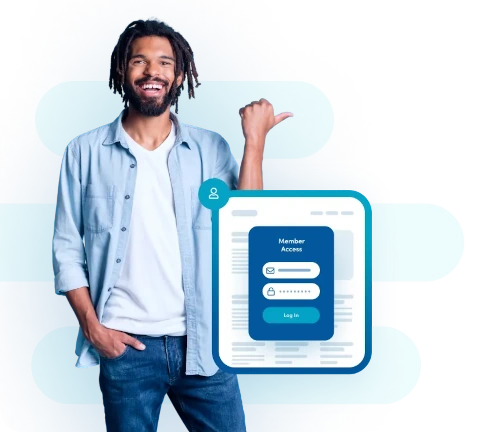 Get MemberPress Courses Today!
Sign up with MemberPress and get your online course on the fast track to success!
Get MemberPress Now
See All Features
Got any ideas or tips on how to leverage these new features to sell online courses? Share them with the MemberPress community in the comment section below!
If you liked this post, make sure you subscribe to the MemberPress blog!