Here's the thing with membership courses: making a sale is only the first step in a much longer exchange. Your relationship with the students that join your courses is a marathon, not a sprint, and your real revenue will come from building meaningful connections that pay dividends over time.

It's incredibly important to craft your business from the ground up as a customer-focused enterprise with a retention plan that factors into every decision you make.

Generally, it comes down to this: surprising and delighting your customers again and again.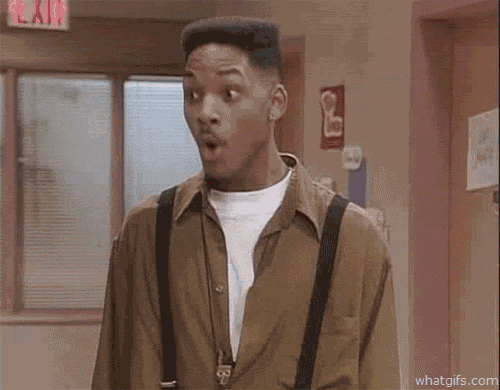 Retaining students in your membership courses means consistently going above and beyond as you shape their experience.

It'll take work, focus, and some know-how to build a solid plan. Let's talk about ways that you can build a retention focus into every stage of the customer journey.
1. Lock in Your Onboarding
From the moment a new student signs up, you should be thinking about that relationship long-term. And a strong onboarding sequence is a fantastic way to lay the foundation for a healthy connection.

Think of it this way: the hardest customers to hold onto long-term will be the ones that consistently struggle to understand the value that you're offering.

The thing about great onboarding is that it gets new students comfortable with your course, so they know what options and tools are available and can use each element to its full potential.

Educated users are better able to bend the service to fit their needs. They know how to work through minor issues without stopping point blank (or contacting you for help). There's less friction involved in every action they take.

Users that have taken the time to get to know a particular service or platform well are also less likely to switch and learn an entirely new tool (or start another class with an entirely new instructor).

On the user's side, proper onboarding gives them a much more seamless experience of your course and they'll likely get much more out of it.
Basically: educating your users is a win-win situation, as well as the first step to building a long-term connection.
So spend time on your onboarding, and continually reevaluate how it's working. Consider putting together a quick email sequence that welcomes them to the class, lays out the different resources available, and checks in after the first week or two to see if they have questions.
More on that later.
2. Focus on Quick Wins
It's easy to get caught up in the big problems, the life-or-death-of-a-subscription kinda issues.

After all, students join membership courses because they're looking to make a big-picture change in their lives- learning to play an instrument, or preparing for a career switch, or mastering a new language.

It's easy to become so focused on our broader learning goals that we get tunnel vision and miss the myriad smaller elements that make up real understanding of a topic, process, or skill.

Thing is, miniscule hurdles in the learning process can add up and grind the whole train to a halt. On the other hand, tiny successes can snowball into bigger and bigger steps forward.

Learning something new can be tough emotionally, and sometimes we just need a quick "win" to show that we're capable of growing.

You're already breaking down big topics into lesson plans, so think about micro lessons and small steps that you can help your students to take. Remember: these successes are meaningful, and they prove that you can help your students to grow in the bigger ways as well. Make sure you're communicating those wins.
3. Automate Check-ins
Engaging your students alongside their lessons is key to retaining them long-term. After all, there are a ton of free resources online for learning just about any skill or digging into almost any topic.

A teacher with a personal touch and investment in their student's learning is one of the key selling points for membership courses.

Depending on the number of students you serve, you may be able to set reminders for yourself for these check-ins. Thing is, it can get overwhelming trying to reach out individually and on-masse. So think about automating the process.
Automated messaging might sound robotic, but it doesn't have to be. Well-crafted emails written in your voice can be a great tool for helping students to speak up when they have concerns and share their successes when things are going well.

It's a way to open up conversation without overloading yourself.

Look at your initial onboarding emails and ask yourself where there might be friction points in their journey through the class. The aftermath of an assessment, for example, can be a time when students question whether a course is worth their time and effort.

After a month, your students will probably be receiving their first bill. This is a great time to reach out and make them valued and invested in. Generally, think of times where your students might need an extra helping hand or a reminder of how far they've already come.
Hot tip: Don't stop at check-ins. Email automation is a great way to proactively interact with your customers. Here are more examples of emails you could use to delight and engage customers.
4. Celebrate Student Successes
This will look really different depending on the kind of courses you're offering and your particular student base. Regardless, there are tons of ways to show off the success of your students (past and present) if you open up lines of dialogue.

Consider including a question in your automated check-in messages along the lines of "Do you have any successes you'd like to share?" You can take the initiative here and (with student permission) share their responses yourself.
Sharing the success stories of your past students isn't just a great marketing technique. It's also a way of reminding your existing students where they're headed and that the challenge is worth it.

Encouraging your students to see themselves as part of a broader community is huge here, because it shapes the way they view this kind of interaction.

You want them to feel less like they are sharing with a group of faceless strangers and more like they have like-minded peers on their side. With that in mind:
5. Build a Community
Most people learn best as part of a community. Chances are, your students will benefit from open discussion, and learning online shouldn't exclude them from the opportunity to learn together.
Consider creating a Facebook group (or some other space) and posting regular questions and resources for further exploration of the topics you cover.
Here's an example from Copy Hackers:
You can even build this into the framework of your classes. For example, try posting a handful of questions and requiring that students respond in the group. Consider anonymously sharing students answers to questions posed in your materials.
Generally, think about the ways that students can learn from each other as well as learning from you.
Remember: the questions and ideas that your students bring to you individually are often part of a broader conversation that will benefit everyone involved.
6. Focus on Quality Interactions – Not "Stuff"
Great messaging is an important step, but it's important to give your students access to you. The real you. Too often, digital teachers think that the trick to helping their students is always more content- more resources, more lessons, more worksheets, etc.
These are great tools, and they're absolutely vital to student success, but they're not always enough. After all, the internet is loaded with free resources.
Offering to hop on a quick video call proves that you're invested in your students beyond the standard methods.
Skype and Zoom are free tools for opening up (digital) dialogue. Consider setting aside "office hours" where students can reach out to chat in more depth one-on-one. This can even be a premium feature.
The trick here is offering an added level of connection that allows you and your students a chance to get to know each other as individuals.
7. Every Interaction Matters
If you want your students to stick with you in the long-run, you need to zoom in on the small moments along with your broader goals. After all, every relationship is built of tons of tiny interactions.
It's easy to forget when you're working in the digital space, but these moments are arguably more important because you don't have the same time face-to-face.
Building long-term relationships depends on more than just providing value. It's about perfecting every interaction you have with your student base. Whether it's a billing email, a password recovery, an order confirmation, or a subscription renewal, there are dozens of often-overlooked moments that have very real impacts on your customers.
Ask yourself: does my messaging feel personalized and human?
Your unique approach is what makes you stand out online and what brings students back again and again. Each of the techniques we've talked about focuses on a specific point in the student journey where you can go above and beyond in establishing a connection.
Get proactive. Look for areas in the life cycle of a student/customer where they may face more friction than usual and where they are making decisions that will impact the entire life of their subscription.
Use these moments to reach out and add a personal touch.
Do you have any techniques you use retain students in the long-term? Let me know in the comments!