Our MemberPress Courses Add-on has been in the news A LOT lately – and for good reason! In the last few weeks, we released Course Certifications, followed by a huge turnout at our live webinar, How to Create a Killer Online Course.
Then for the cherry on top (or cherries I should say), WP Awards voters (that's you guys) recognized MemberPress as the #1 Membership and Courses plugin for WordPress!
Last but not least, your fantastic customer reviews over on G2 also earned our Courses Add-on some top-shelf High Performer badges!

We've Been Busy!
The MemberPress Team has never been one to rest on our laurels.
Nope. Wins like these only inspire us to keep on developing the kinds of unique features and functions that keep you coming back.
Behind the scenes, our developers have been hard at work fine tuning the Courses LMS so it continues to live up to the best-of-the-best reputation you've so graciously bestowed upon it.
In celebration of MemberPress's WP Weekly Awards 2022 distinction, we wanted to do a couple of things…
Introduce our awesome newbie users to a few of the customer-favorite features that set the Courses LMS apart from other LMS platforms.
And for both our newbies and experienced Courses users alike, we'll go over a few NEWLY RELEASED features and functions guaranteed (with gusto!) to make your course-building experience even better.
So let's go!
5 MemberPress Courses Feature Favorites
Before we get into the MemberPress-specific perks, first we need to touch on another important platform that makes all this possible: WordPress.
The hierarchy over all the benefits of building your online courses business with WordPress + MemberPress is ownership.
All you have to do is pick out a FREE WordPress theme, claim your domain name, install MemberPress, and BOOM, you have your own LMS platform.
Now let's get to those Courses features our creators rave over!
ReadyLaunch™ replaces Classroom Mode
If you use the MemberPress Courses Add-On, you might be familiar with Classroom Mode.
The all new ReadyLaunch™ built-in pagemaker blows Classroom Mode out of the water.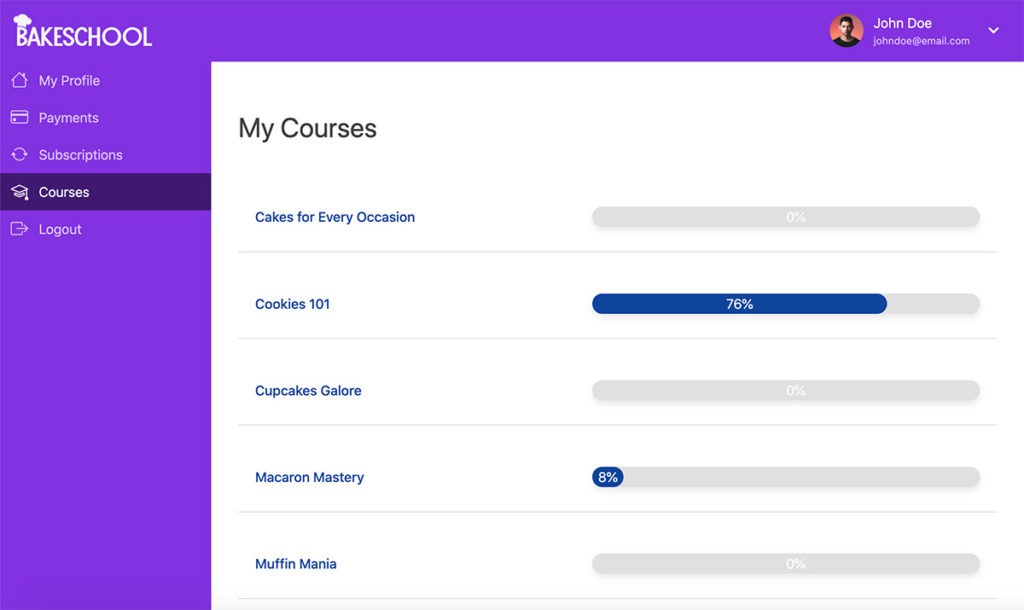 Like Classroom Mode, it applies automatic styling to your courses, lessons, and quizzes. BUT, it applies this same styling to all your MemberPress pages, too!
Now all your MemberPress pages are…
Mobile-responsive
Optimized to sell
Branded
…and beautiful. All with zero coding.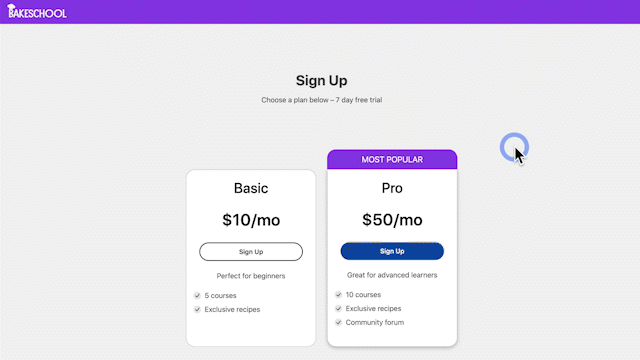 Since ReadyLaunch™ replaces Classroom Mode, you'll need to update your MemberPress Courses Add-on. But no worries! It's easy.
Just go to your WordPress Dashboard > Plugins > MemberPress Courses, and update.
That's it… you're all set!
---
If you don't see the update available right away, just wait a few hours and check again. You can always reach out to support for help.
Drag-and-Drop Curriculum Builder
All the brainstorming, lesson planning, and writing out course content takes a lot of time and effort. Putting it online shouldn't!
Transform your course material into an engaging and intuitive online experience with our Curriculum Builder. Construct lessons, quizzes, and lay out your entire curriculum in minutes, not months: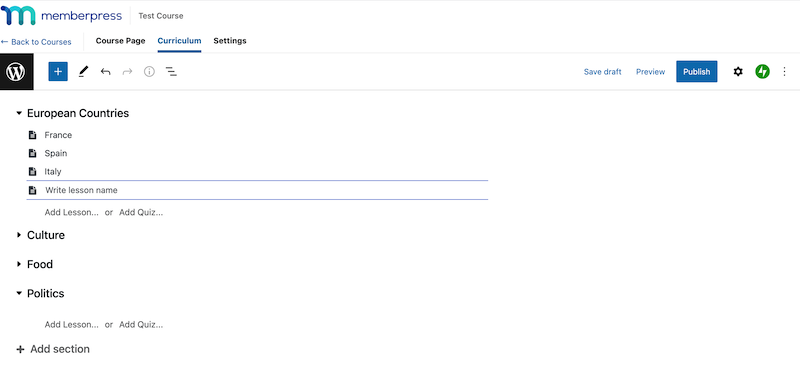 Designed specifically to work with the WordPress Block Editor, our Curriculum Builder basically builds your course out for you in an easy-to-follow, step-by-step process.
Progress Tracking
MemberPress Courses Progress Tracking is a feature both you and your students will love.
On the front end, students can monitor where they're at in a course based on the progress bar.
This is an excellent motivator for students to see how far they've come and how close they are to completing the course: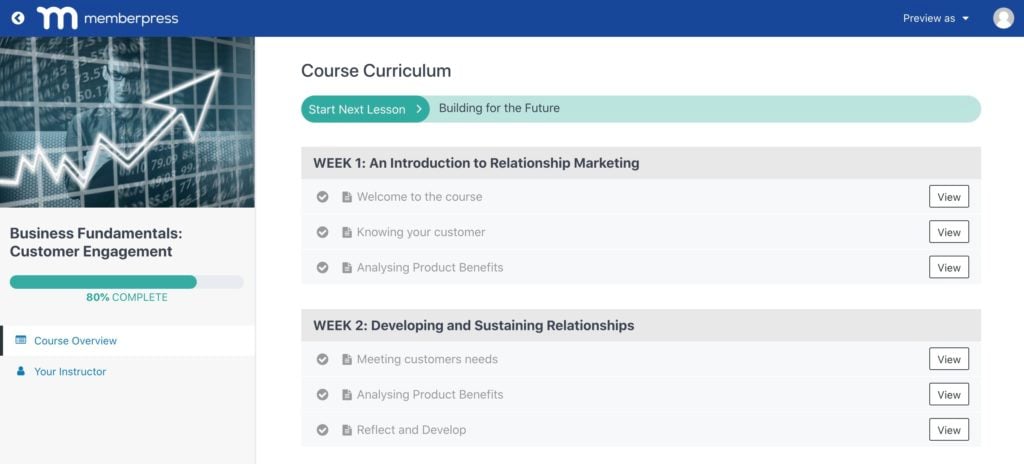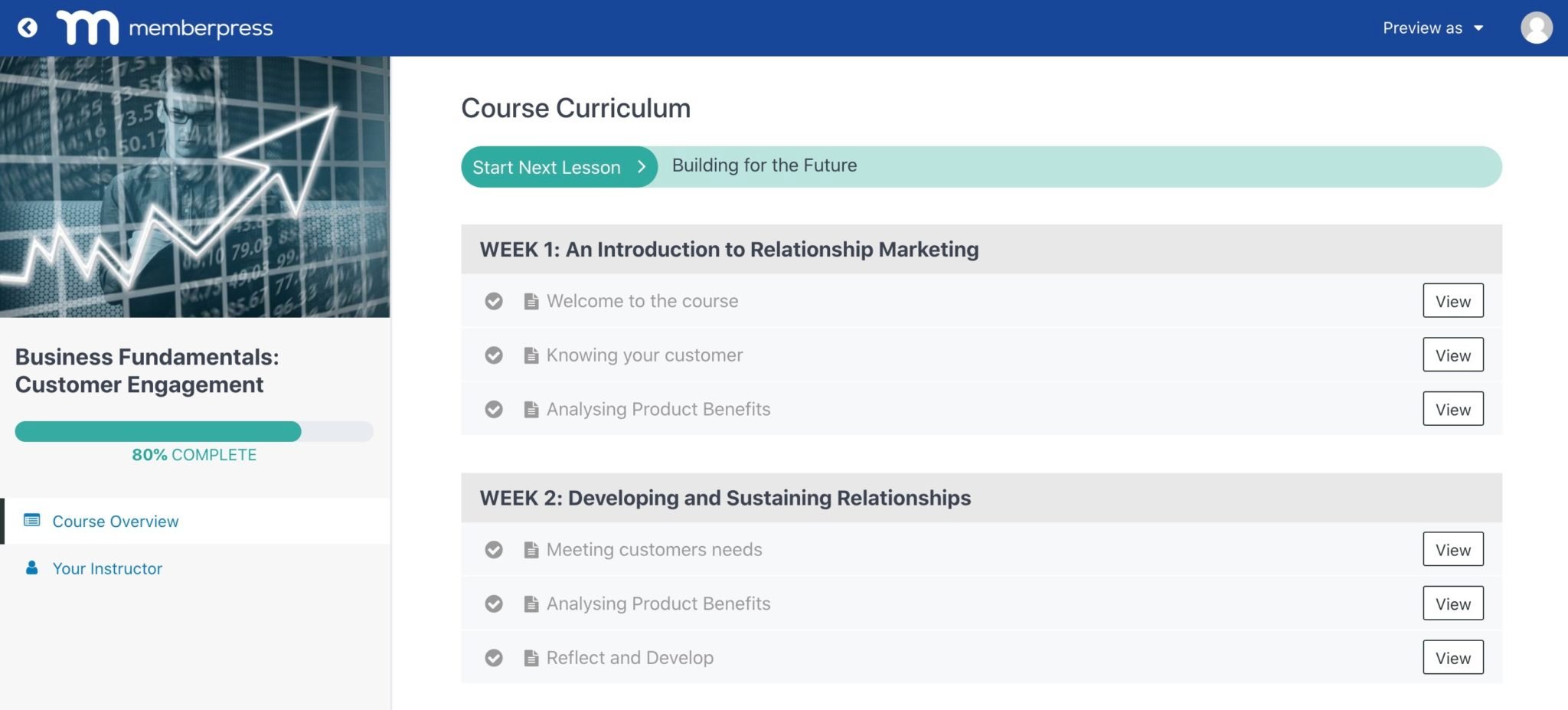 On the backend, you've got some pretty cool Admin Progress Tracking tools too.
You can see how many students are enrolled in each course. Then, if you click on a specific student's profile, you can view their individual progress bar as well.
Quizzes & Certifications
Students enroll in a course with the goal of learning something, so it's important to include some type of retention tester.
Quizzes are a quick and easy way to check in on how students are absorbing your course material.
With our Quizzes Editor, you have a variety of pre-built quiz options, including multiple choice, multiple answer, true or false, short answer, and essay: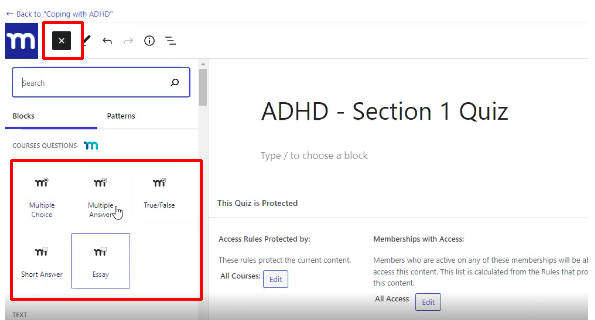 Quizzes provide a fun, yet, challenging way to test student retention. But it's equally important that you offer some type of incentive that rewards student retention.
As we mentioned earlier, Certifications is one of our more recent feature releases – and it couldn't have come at a better time!
At the basic level, you can reward students with a Certificate after they complete a single course. With a simple toggle switch, you can create a branded certificate in seconds: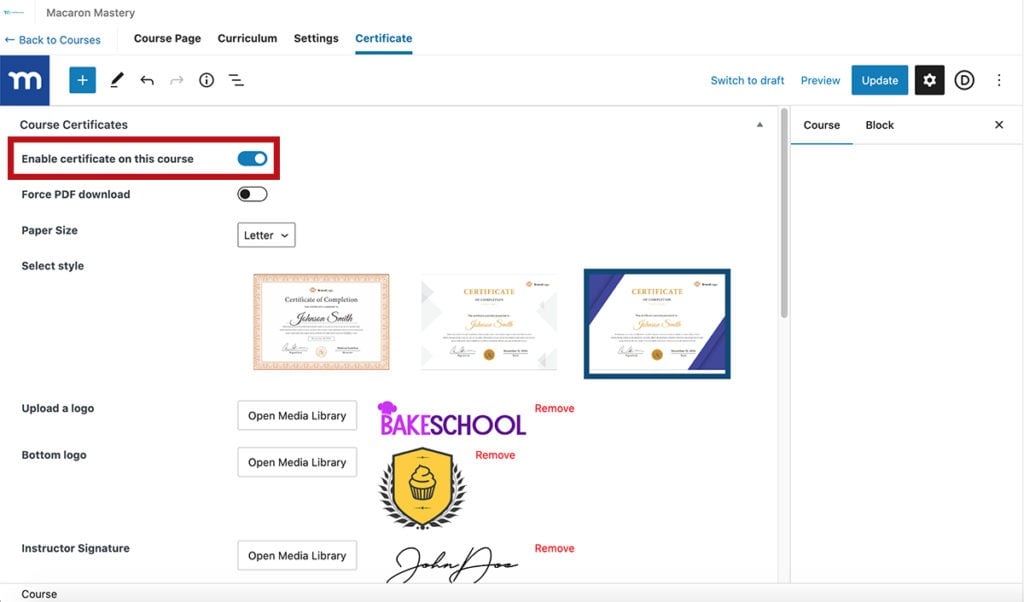 Although, if you wanted to take your courses to a whole NEW level, you could also create a certification program.
MemberPress Certifications can put your courses business on the same playing field as the big guys, such as Udemy and Coursera.
And much like the success of these platforms, you can get your share of the booming $215 billion industry – without having to pay third-party fees!
Certifications Just Got Even Better: Introducing Expiration & Completion Dates!
As of 2023, one of the most sought-after features has made its way to MemberPress Courses: The ability to set expiration and completion dates for your certificates.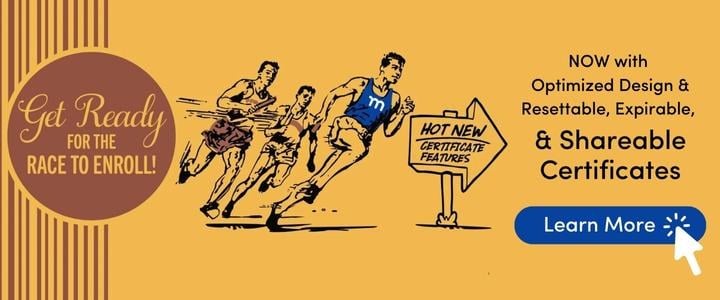 Why is this feature a game-changer?
Maintain Course Relevance
The online world is ever-evolving, and so is the information you provide in your courses. By setting expiration dates, you encourage students to revisit and refresh their knowledge.

It ensures that students always have the latest insights, tools, and methodologies under their belt.

Boost Engagement and Recurring Revenue
This isn't just a feature—it's a strategy. An expiration date motivates students to return periodically, fostering ongoing engagement.

This can, in turn, open up new monetization opportunities for course creators. Think about offering 'refresher' courses at a discounted rate or bundle offers for alumni.

Elevate Your Brand's Credibility
In many professional fields, certifications need to be renewed to ensure that the individual's knowledge is current.

By introducing expiration dates, your brand signals a commitment to excellence and the highest standards of education.

When your students brandish a certificate from your course, the world knows they're up-to-date with the best practices.

Positive Advocacy for Your Brand: Students equipped with the latest knowledge and skills are likely to excel in their respective fields. When they do, they inadvertently become ambassadors of your brand.

Their success stories, backed by your updated certifications, become a testament to the quality of your courses.
And setting it up is a breeze! Once you navigate to the course settings, you'll find an option to set these dates for your certificates.

As you can see, you can also automatically reset your students' course progression when certificates expire.
It's designed with user-friendliness in mind, ensuring you don't have to jump through hoops to provide the best experience for your students.
Watch our tutorial on how to offer certifications with MemberPress Courses.
---
Protected Course Content
Finally, when it comes to putting a price tag on your course, our MemberPress Rules add-on makes it easy to get paid.
Simply choose which courses you want to protect behind a paywall and MemberPress Rules makes sure your hard work doesn't go unrewarded.
5 NEW Features that Make MemberPress Courses Even Better!
Whether you read your way here, or you scrolled straight to the good stuff, you're obviously interested in all this commotion around Courses.
So let's get right to it! Here are 5 more Courses updates that may not be front-page newsworthy, but are definitely game-changing improvements for your online course business.
1. Stick to the Lesson at Hand with Sticky Sidebar and Headers
The new sticky sidebar feature makes it easier for students to stay on top of their learning journey by providing them with a clear, easy-to-navigate view of your curriculum.
From short lessons containing a few sentences to in-depth reading material spanning a 75-inch scroll down, the sticky curriculum sidebar stays put in the left-hand margin: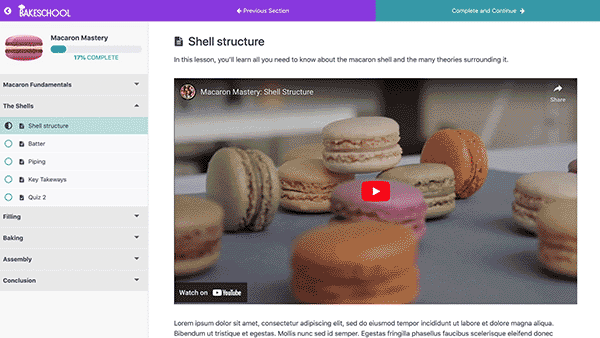 Now, when a student scrolls through a lesson's reading material, they can reference different course sections whenever they need to without losing their place in a course.
2. Condense Course Content with Accordion Sections
Reading material isn't the only thing that can up a lot of space on the computer screen. Similarly, your course curriculum itself could have quite a few lessons within each section.
Before, when both your sections and lessons were on display, this made for an endless-looking course. And a never-ending course is NOT generally a huge motivator for students.
Now, each section is in accordion format and closed by default, except for the section a student is currently in. The lesson or quiz they are viewing is automatically scrolled to as well: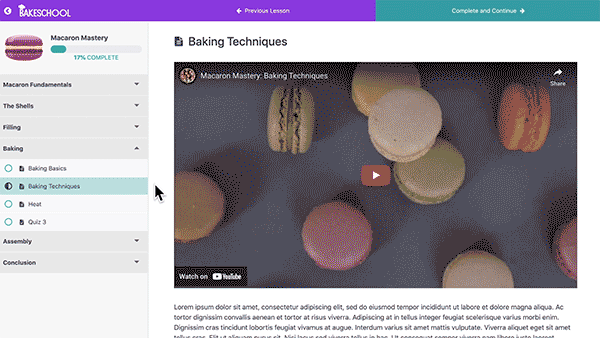 Accordioned sections help improve the organization of your course and tidy things up to be less intimidating for your students.
3. Keep Your Featured Image In the Picture
Thanks to ReadyLaunch™, you can also include a featured image in your courses.
Like with a blog post, a featured image helps give a little something extra to your course's appearance.
The featured image can also help students paint a picture of what they can expect to learn from your course. For example, you'd want to use a food-related image for a cooking course, as opposed to a picture of a puppy… unless Fido's doing the cooking.
Now, the featured image you assign to your course is permanently displayed next to your course title at the top of your curriculum:
Because after all the time you spent choosing or designing your perfect featured image, we thought you'd want to show it off as much as possible.
4. Your Course Title is Front and Center (and Links Back Too)
Speaking of the course title, it used to be just a space filler. We changed that to pack it with a real purpose! Now your course title provides an instant link back to your course overview:
This way students can get a quick refresher on your course's objective and keep their end goals in mind.
5. Lessen Your Lenthy Lesson Title
Try saying that three times fast! Anyways, now that your course curriculum sticks alongside the lesson at hand, is it necessary to include the title within the lesson contents?
We've left that decision up to you! Whether you want to introduce your lesson title a second time within the course contents (top image), or you rather jump right into things (bottom image), the choice is yours.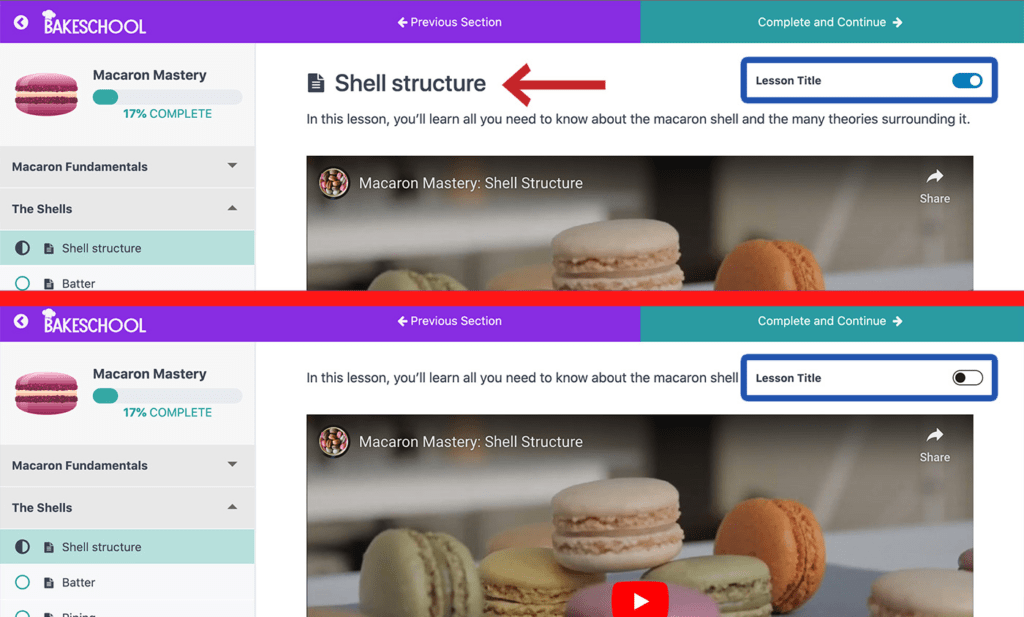 There's no right or wrong way to organize and structure your online course. Our new feature to hide page titles simply makes it easier to build a course YOUR way.
What's Next for MemberPress Courses?
The online courses niche is constantly changing – adapting to new customer interests and trends. If you don't keep up, your course could quickly become a thing of the past.
While you work to stay up-to-date on current trends, you can rely on us to make sure MemberPress Courses is up for the challenge to help turn your innovative ideas into reality.
We have big things in the pipeline – and by big, we mean MASSIVE! Don't miss out on the exciting new features coming to MemberPress soon.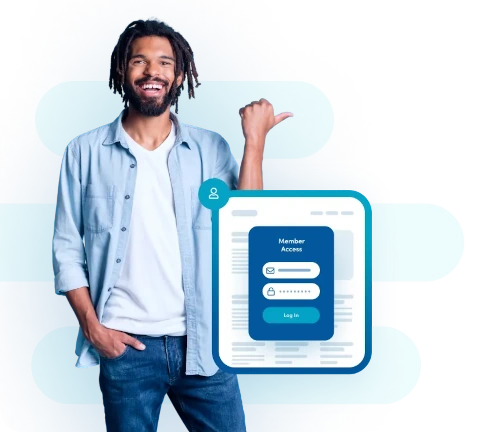 Get MemberPress Today!
Start getting paid for the content you create.
Get MemberPress Now
See All Features
If you liked this post, make sure you subscribe to the MemberPress blog!