If you run an online classroom on WordPress, you want to use a theme that supports your learning management system (LMS).
However, your design also needs to make your educational blog posts look amazing. After all, blogging can be the best way to attract new students to your virtual academy.
With WordPress, you have your pick of thousands of themes, many of which are free. All you need to do is find one that plays nice with your LMS. If that happens to be MemberPress Courses, then your job should be easier.
In this article, we'll introduce you to five top academic themes for schools and educational blogs WordPress that should work with whichever LMS you're using. Let's get to it!
Astra is one of the most popular WordPress themes of all time, in large part thanks to its flexibility. This theme offers a broad selection of templates that work for all types of sites, including educational blogs.
You can easily install one of these templates to jumpstart your site creation process. Many of them also grant you access to handy features such as the ability to highlight popular posts or courses, as well as unique page layouts.
If you're not a fan of Astra's pre-built designs, you can easily customize the theme using any of the most popular WordPress page builders on the market, or the WordPress Customizer. This high level of adaptability makes it easy to tweak your site's appearance to meet your unique needs as an online educator.
This particular theme is also famous for its performance optimization. Astra is one of the fastest themes around, which is beneficial if you want to keep students engaged with your content instead of waiting around for your classes to load.
Price: The free Astra theme is perfect for an educational blog, but there's also a premium version available with additional templates.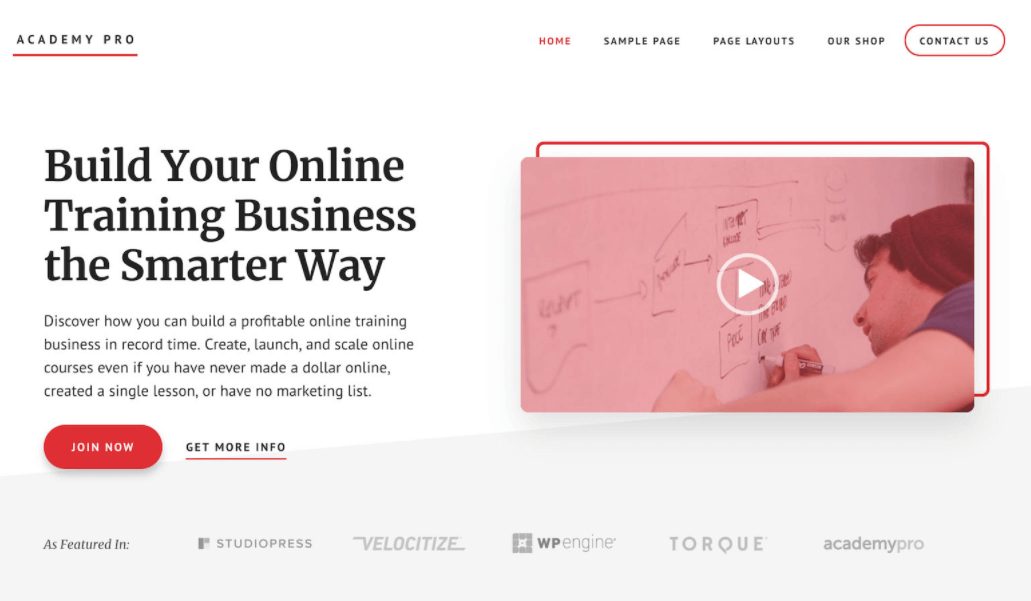 Academy Pro is a StudioPress theme built from the ground up for LMSs and education blogs. This theme enables you to highlight the benefits of signing up for your courses as well as publish posts that will get your virtual academy the attention it deserves.
The theme itself includes plenty of built-in customization features, additional widget areas, and support for membership systems. That means that you can use it to register students and sell online courses or products related to your academy.
It's also thoughtfully designed to help you increase course registrations. You can hide certain content from site visitors who aren't logged in, and increase email signups with special offers.
Plus, Academy Pro includes dedicated styles for course topic listings, FAQ sections, educational goals, and more. It's optimized for video embeds, too, so you can post pre-recorded lessons on your site.
Price: Academy Pro is a premium theme and its license costs $129.96.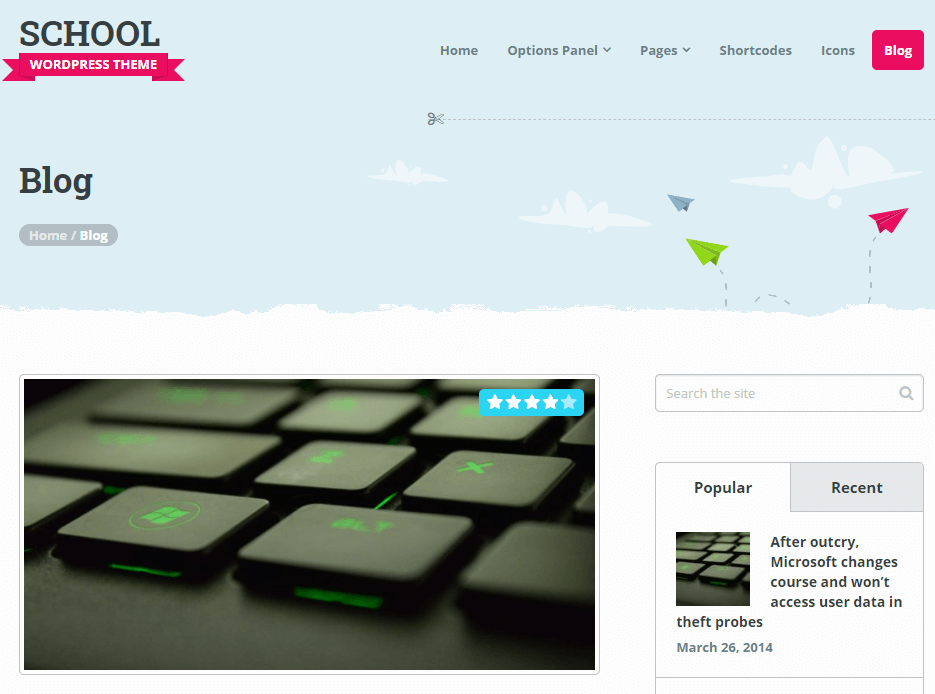 A lot of WordPress educational themes can be a bit overwhelming due to how many features and add-ons they offer. However, the School theme takes a different approach.
This theme's design is simple but modern and it's perfectly suited for elementary and secondary schools. However, its flexibility also enables you to adapt it to higher-learning programs, blogs, and other education-related sites.
In fact, School comes with a sleek blog layout that is perfect for publishing in-depth articles or sharing updates with students. It also includes custom post types for photo galleries and events so you can show off recent projects or promote your upcoming open house.
If you're not affiliated with a traditional school but are instead looking to sell online courses as part of your business, this theme could still prove a smart pick. It includes a testimonials section where you can highlight feedback from happy former students.
Price: School is a premium theme and licenses start at $59 for up to three websites.
OceanWP is another example of a multipurpose WordPress theme that's perfect for educational blogs. It's compatible with most LMS solutions as well as WordPress page builders, so integrating your own online classes and customizing your web design should be a piece of cake.
This theme also includes several demo website templates that you can use to get your educational blog up and running faster. There's even a school demo with pre-built course layouts.
If you want access to extra features, you can opt to use any of the many OceanWP extensions that are available. Some of the top add-ons include cookie notices, Instagram integration, a full-screen mode for your blog, and more.
OceanWP is also known for integrating well with WooCommerce. This could come in handy if you plan to sell your online classes and want to use this popular e-commerce plugin to do it.
Price: OceanWP is free, but you can gain access to its add-ons and more demos by paying for a premium license.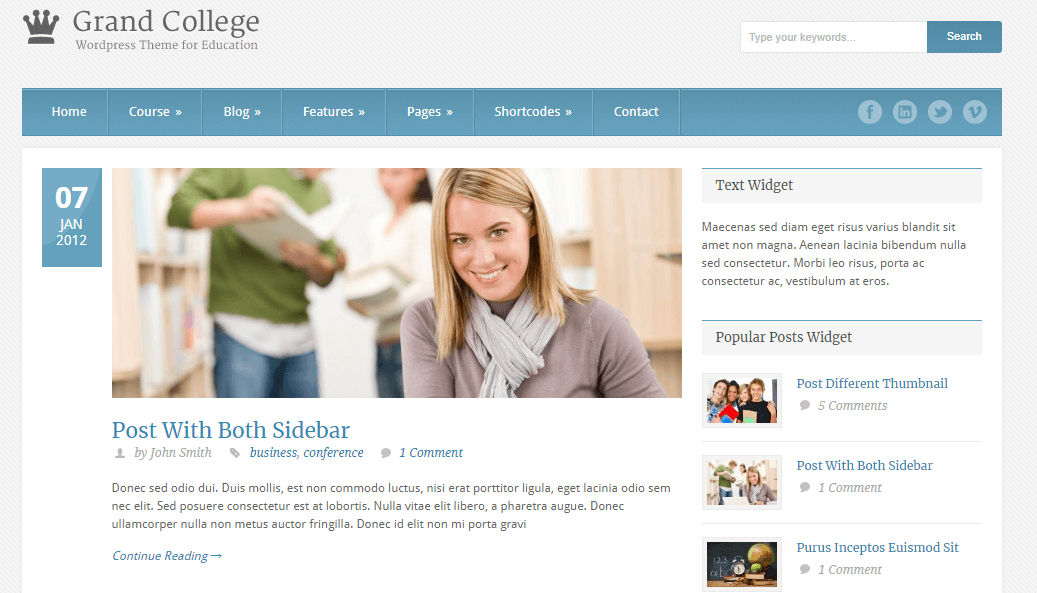 If you want to set up a blog for a higher-education institution, Grand College is an excellent choice. This theme features a design that's modern yet simple to use and includes layouts for course sections, professor profiles, and of course, an educational blog.
Grand College stands out because it's designed for educational websites that share a lot of information on a daily basis. With its default homepage design, you can see everything from the latest blog posts to featured professors.
This theme even includes a custom search bar for any courses you set up, which can help readers easily find the classes they're interested in after reading your content.
Speaking of courses, Grand College includes a Courses custom post type so you can keep your classes and blog posts organized. There are also layouts for portfolios, galleries, and other types of content you might want to incorporate on your educational site.
Price: A single license for Grand College costs $52.
Conclusion
If you want your online academy to grow, you need to figure out a way to bring more students to your website. There are a lot of ways to achieve that, but blogging is perhaps the best long-term marketing strategy you can invest in.
For your educational blog to be engaging, you need a quality theme, such as one of the five we covered in this post: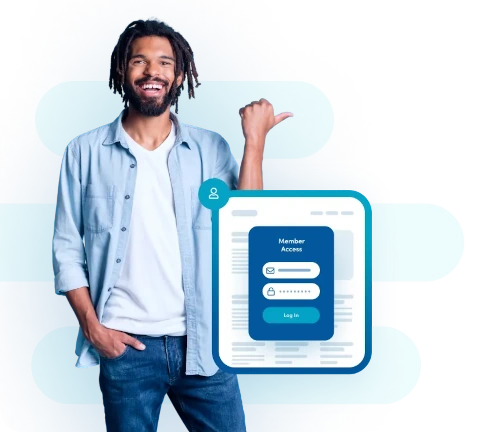 Get MemberPress Today!
Start getting paid for the content you create.
Get MemberPress Now
See All Features
Do you have any questions about how to choose the right theme for your educational blog? Let's talk about them in the comments section below!
Don't have MemberPress yet? Get started today!
If you liked this post, make sure you subscribe to the MemberPress blog!