How to Turn Your WordPress Site into a Learning Management System (LMS)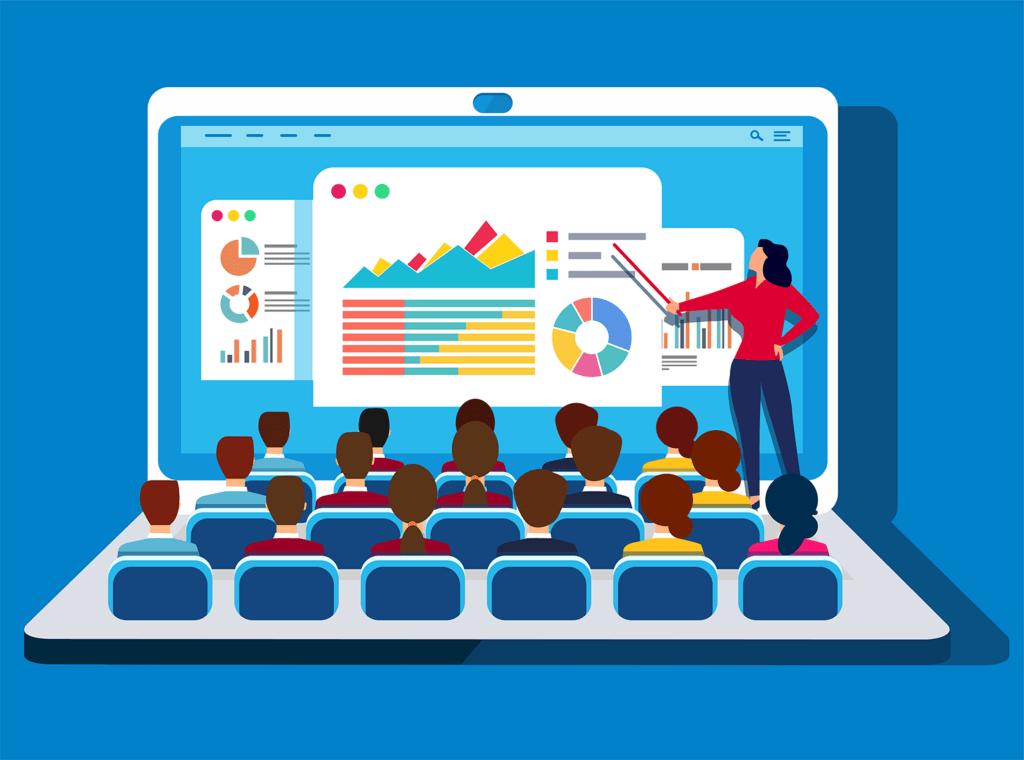 Providing the right resources to support the learning process is essential, whether it's for students or staff. However, it can be difficult to find the right way to do this. Online training materials can be overly complex, bloated with unwanted features, and above all, costly.
Fortunately, there's a better alternative. While WordPress is often used to set up blogs, business sites, and online stores, the platform also has the capability to become an efficient Learning Management System (LMS). The WordPress software is streamlined,  high-powered, and cost effective – making it an ideal way to deliver online training.
In this article, we'll explore how to use MemberPress and WordPress to create an accessible LMS. Plus, we'll introduce some useful plugins that can help. Let's get started!
An Introduction to Learning Management Systems
Put simply, a Learning Management System (LMS) is a website that hosts online learning programs and/or courses. It provides employees or students with the option to learn and conduct training over the web.
In other words, an LMS is a modern-day replacement for more traditional methods of providing information, such as training days and lectures. When done right, this setup offers an easy-to-manage way to run a class:
Pictured above, Moodle is an example of a popular LMS. It's typically used to provide educational resources to university students, although it can also be used within the workplace.
The actual role of a LMS depends on your specific objectives and desired outcomes. Most commonly, however, an LMS is used to offer relevant resources or full classes that your 'students' can access and complete. A quality LMS solution will also help you deploy and track those classes, meaning that you can easily monitor students' progress.
Using an LMS for your training needs provides a number of benefits for you and your team. An LMS is:
Time saving. LMS sites are much more convenient than traditional face-to-face methods of instruction, as they enable users to complete training wherever they happen to be. LMS systems can also can be easily automated, saving you a lot of time and repetitive work.
Cost effective. Traditional training days are often expensive to carry out – the price of instructors and venue rentals soon adds up. A LMS a low-cost alternative, which can be set up once and then run indefinitely.
Easily adapted. LMS solutions vary, and are typically flexible enough to support multiple approaches to training. This means you'll easily be able to find a setup that suits your team.
Easy to track. You can collect data on each employee or student's training history, course progress, and more. Plus, you can often view overall stats on the effectiveness of your teaching materials.
Fortunately, setting up your own LMS is relatively straightforward. In the next section, we'll walk you through how to create an efficient and streamlined LMS using a WordPress website.
How to Create a Learning Management System with MemberPress (In 3 Steps)
If you're looking to set up your own LMS, we highly recommend WordPress. It's a free, flexible, and powerful platform that's very accessible for beginners. While you can adapt an existing site, it's best to start out with a new, clean installation.
Then, you'll need a few additional tools. For example, most LMSs need a way to restrict access only to pre-approved students. To do this with WordPress, you'll need a membership plugin.
Step 1: Install MemberPress on Your Website
MemberPress is our own membership plugin for WordPress users: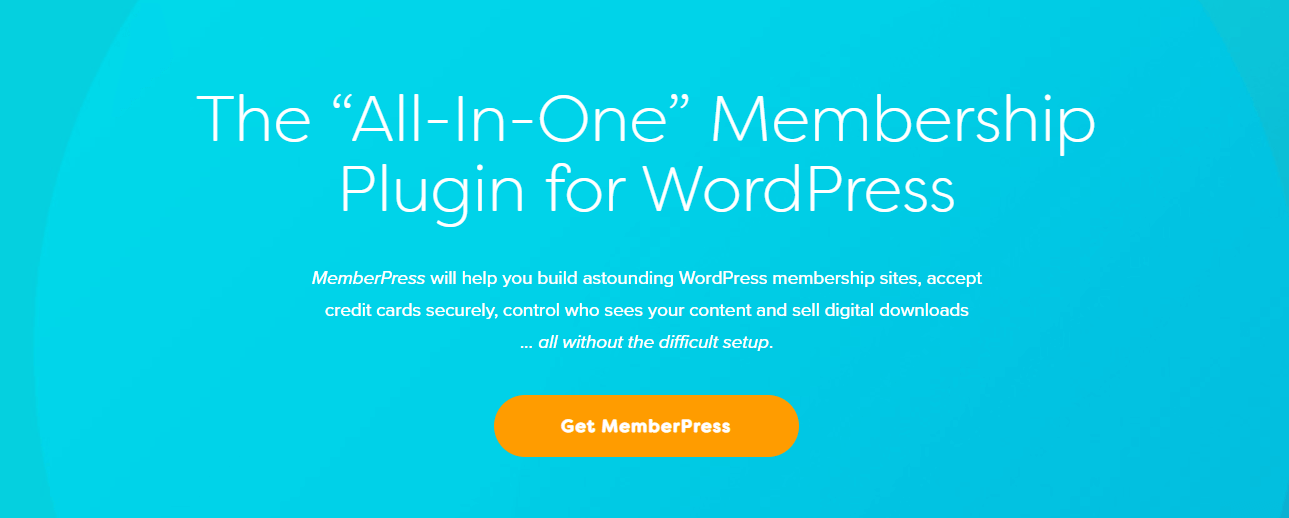 MemberPress offers a lot of features. Most importantly for our purposes here, it enables you to let people register on your LMS site, and restrict access to relevant learning materials and courses. You can even add a payment option for some or all of your LMS's content.
Therefore, the first step for creating your LMS is setting up and configuring MemberPress, which is a simple process. From there, you can begin to add payment methods, create membership levels, and add members-only content. To complete your LMS, however, you'll need one additional tool.
Step 2: Choose an LMS Plugin
While MemberPress helps you restrict access to your site, you'll also need an LMS-specific plugin to set up the courses and other learning materials. Fortunately, there are a number of options available.
LearnDash, for example, is a feature-rich plugin that enables you to build dynamic and engaging courses:
With LearnDash, you can easily drip-feed content, set lesson timers, and more. A basic license costs $159, and the plugin can be fully integrated with MemberPress.
WP Courseware is another solid option:
This was one of the first LMS plugins for WordPress, and it enables you to create and sell courses with ease. It offers many features, including customizable quizzes, course certificates, and more. You can get a two-site license for $129.
If you're looking for a free option, on the other hand, LearnPress has your back:

With this tool, you can set up courses that include both lessons and quizzes, and combine them into full course curriculums. The base plugin won't cost you a cent, although there's a premium option with extra features.
When selecting an LMS plugin, it's important to consider the individual goals you have for your site. Each of these three options are strong choices, but we'll be using LearnPress in the last step of our tutorial.
Step 3: Set Up Your First Course
Now that you have both of the plugins you'll need, you can actually start building your LMS. How you do this will naturally depend on your goals, as well as the specific LMS plugin you've chosen.
As an example, however, let's look at how to set-up a basic course using the LearnPress plugin. After installing and activating it, you'll be prompted to run through a simple setup wizard:
This will help you configure the basic elements of your LMS, such as its pages and pricing system. All of these settings can be changed later, though, and each one is optional.
After that, you can navigate to the LearnPress tab to start setting up your learning materials. There are options for courses, lessons, quizzes, and so on.
Each type of material is created using an editing interface that should feel very familiar to WordPress users. For instance, navigating to LearnPress > Courses and selecting Add New will bring you to an editor where you can include whatever content you like:
What's more, there are lots of new fields where you can enter course-specific information and settings:
Most of the options are self-explanatory, but the plugin's developers do offer comprehensive documentation in case you need help setting up your courses and other resources (as do most other LMS plugins). With a little time and effort, you'll be well on your way to creating a streamlined and accessible learning platform.
Conclusion
Whether it's for your employees or students, implementing an LMS is a perfect way to provide a streamlined and efficient learning resource. Traditional face-to-face methods of instruction can be costly and time-consuming, so switching over to an LMS can be beneficial for both you and your team.
What's more, creating an LMS is simple as long as you have a WordPress site. You'll just need to:
Install and set up the MemberPress plugin.
Select a LMS plugin, such as LearnDash, WP Courseware, or LearnPress.
Set up your courses, lessons, quizzes, and other learning materials.
Do you have any questions about how to build an effective LMS? Let us know in the comments section below!
2 Comments
Glen Schultz

January 6, 2019

I use Memberpress plugin for my subscription website. I want to begin adding courses for my members to take. If I use LifterLMS or something similar, how does the LMS plugin integrate with Memberpress? If I use LifterLMS, do I still have to purchase their stripe add-on or can I charge through Memberpress? Not sure if I am asking the right question or not.
Paul C

January 7, 2019

There are integrations with MemberPress created by LearnDash developers and WP Courseware developers. I'm not aware of any other integrations with LMS plugins outside of those two.