Want to bulk up your client base? Add fuel to your income, and keep up returning customer reps? If attracting new clients and clearing the bar on your competitors has you breaking a sweat, we got you.
In this blog, we'll cover how to get more personal training clients.
We won't patronize you with obvious tips like "promote yourself on social media."
Instead, we'll walk you through how to open up to a new type of clientele. One that can provide you with a steady stream of income.
Transform your personal training game by monetizing your expertise online. Get ready to offer your clients personalized coaching, courses, and exclusive content while building a reliable source of recurring revenue.
So limber up! It's time to smash your fitness business goals with some serious client gains!
Why Monetize Your Personal Training Content Online?
The better question is: why limit yourself to the 4 walls of your gym?
Setting up an online studio is easier than you think. And it comes with a ton of benefits for your clients, and ultimately, your business.
Building a membership website and offering your content online is a growing business model in the PT space for good reason. Here are just a few of the benefits to consider…
Keep Existing Clients Engaged
First and foremost, monetizing your content allows you to add value for your existing clients. By creating courses, paywalled content, and personalized coaching sessions online, you can provide a richer, more engaging experience.
This can help to build stronger relationships with your clients and keep them coming back for more. That means more reliable income!
Open Up to a New Market
There are plenty of people out there who would love to work with a personal trainer but just can't commit to in-person sessions.
Tap into this market with online courses and coaching, and attract a whole new kind of customer.
Recurring Revenue
By offering your content through memberships, you can generate a reliable, recurring income stream.
Build a more stable income and reduce your reliance on in-person sessions. Gyms rely on this business model for their bottom line, so why not make it work for you too?
And if your in-person clients are traveling, they can still benefit from your services on the go!
Passive Income
With a membership website, you can create content once and continue to earn money from it time and time again!
This leaves you to focus on growing your business, working with clients, and creating new content. In the background, your website is grinding away, generating a reliable source of income.
It's Easier Than You Think
With the right tools and strategies, building a professional membership website is much easier than you might think. You don't need to know how to code to make it work.
Just bring your fitness expertise and let the plugins do the rest.
By monetizing your content online, you can build a booming business that supplements your in-person sessions and helps you bulk up your client base.
Now that you've warmed up with the whys let's hop to the hows. Get ready to smash your goals and crush the competition with a killer online presence.
The Tools You'll Need
First you need to set yourself up with the right equipment. Here's a list of the tools you'll need to accomplish all the important things in this post.
WordPress: A versatile content management system (CMS) that personal trainers can use to build a professional website.
MemberPress: A powerful membership and website monetization plugin for WordPress that allows you to create and sell courses offer paywalled content, and much more!
Easy Affiliate: A user-friendly plugin that allows you to set up and manage an affiliate program, promoting courses and content to a wider audience.
Simply Schedule Appointments: A plugin that allows clients to book appointments on your website.
Zoom: A popular video conferencing platform that personal trainers can use for 1:1 coaching sessions with clients.
How to Get More Personal Training Clients With a Membership Website
You've got the equipment lined up, now here's your 6-step program to launching a membership website primed to bring in more clients and up your revenue!
Step 1: Install WordPress and MemberPress
If you've never built a WordPress site before, it may seem daunting, but don't worry – it's easier than you might think (and definitely easier than burpees).
1. Choose a Web Hosting Provider
One of our favorites is BlueHost. They'll automatically install WordPress for you!

2. Choose a Theme for Your Website
We recommend the Divi theme, which is an intuitive, drag-and-drop website builder that makes it easy to create a professional-looking website without any coding knowledge.
With Divi, you can customize every aspect of your website, from the layout and color scheme to the fonts and images.
Plus, Divi fully integrates with MemberPress, making it the perfect choice for personal trainers looking to build a membership website.
3. Install MemberPress
MemberPress is the ultimate plugin for personal trainers looking to monetize their content online.
With MemberPress, creating memberships that protect and restrict access to your online courses and content is a cinch.
And if you do get stuck, there's a whole load of thorough online video tutorials and documents to explain each process.
In fact, there's even a tutorial on how to install MemberPress! Check it out:
Step 2 Create Courses (Time to Get Creative)
Now that you have WordPress and MemberPress up and running, it's time to get creative and start creating courses for your clients. The possibilities are endless, but here are a few less-obvious ideas to inspire your creativity:
Active Rest Days: Teach your clients how to stay active on their rest days with low-impact activities like yoga, stretching, and hiking.

Healthy Meals for Training: Help your clients fuel their workouts with nutritious and delicious meal plans that support their fitness goals.

At-Home Exercises: Create a course that supplements your 1:1 training sessions and provides clients with easy-to-follow exercises they can do at home.

Gym Etiquette and Equipment: Make anxious gym goers feel more confident by teaching them proper gym etiquette and how to use equipment safely and effectively.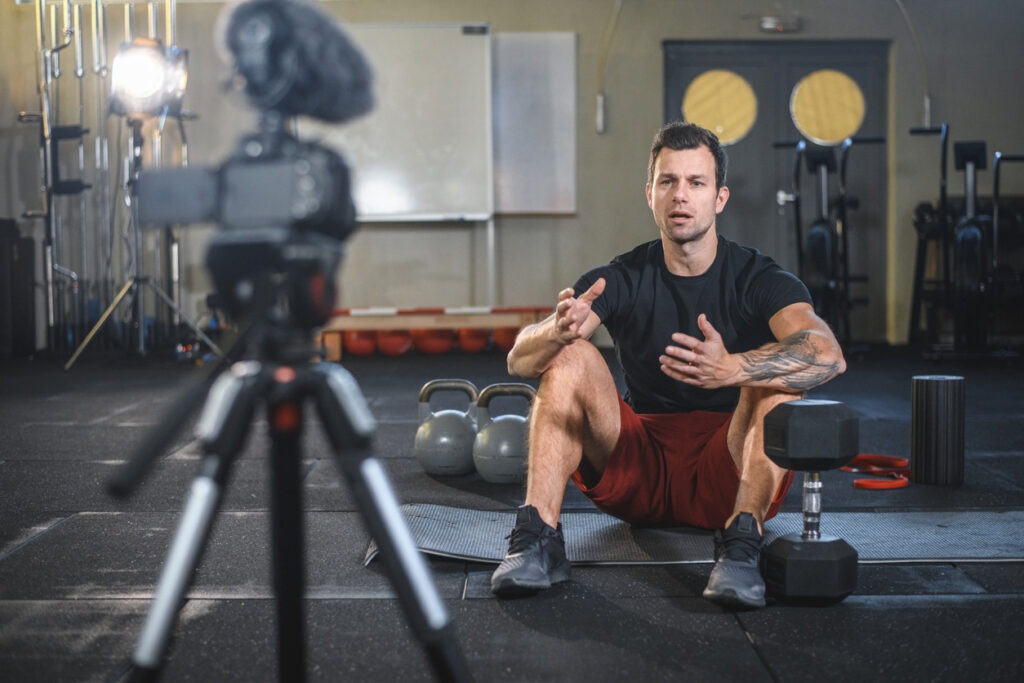 Injury Prevention and Rehabilitation: Teach your clients how to prevent injuries and recover from them with a course focused on injury prevention and rehabilitation techniques.

Mindset Training: Help your clients develop a positive mindset and overcome mental barriers with a course focused on mindset training, visualization, and goal setting.

Strength Training for Women: Create a course focused on strength training for women, addressing common myths and misconceptions and providing practical advice for building strength and toning muscles.

Bodyweight Workouts: Create a course focused on bodyweight workouts, providing clients with easy-to-follow exercises they can do anywhere, anytime.
Of course, these are just a few ideas – the sky's the limit when it comes to creating courses for your clients!
Think about what your clients need and what you're passionate about, and create content that adds value and helps them achieve their goals.
Step 3: Launch Your Courses and Make Bank with MemberPress ReadyLaunch™
Once you've created your courses, it's time to get them on your website and behind a paywall so you can start generating income.
And by far the quickest and best way is with ReadyLaunch™.
ReadyLaunch™ creates course and membership signup pages that are:
Professional-looking
Easily formatted and styled to be on brand
Ready to display showcase paywalled content
And all of this can be done in a matter of minutes!
With MemberPress you can refine and define which courses are paywalled and who has access to them.
This means that you can generate a reliable, recurring income stream from your courses, and focus on what you do best – providing your clients with the training and support they need to achieve their goals.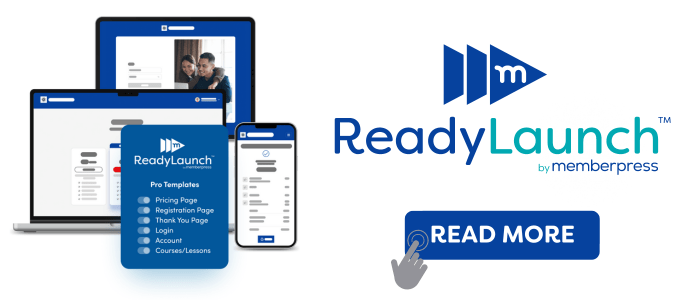 Step 4: Set up 1:1 Appointments
Creating passive income through online courses is great, but there's still a lot to be said about the progress and impact you can offer from 1:1 sessions.
Whether online or in person, 1:1 sessions help you develop a closer relationship with clients and build their trust and loyalty with you.
Schedule Appointments
You can use your website to set up appointments with your clients using Simply Schedule Appointments (SSA).

​​This user-friendly plugin allows you to set up and manage appointments directly on your website.
This means your clients can book appointments with you at any time, without the hassle of email or phone tag. More convenient for you, and way more convenient for your clients!
Take 1:1 Sessions Online
With the power of Zoom, you can conduct your coaching sessions with your clients from anywhere in the world, providing personalized training no matter where they are.
With the MemberPress Zoom integration, it's easy to host 1:1 calls from your website and ensure that only the right members can access them.
Step 5. Create Membership Tiers
Now it's time to create membership tiers to cater to fitness enthusiasts with different needs and budgets.
1. Define Your Membership Tiers
There are various ways to define your membership tiers. The most standard option is to accommodate different budgets.
Start with a basic tier that gives access to some introductory courses and paywalled resources. Show them some of the goods, but reserve the secret sauce for more advanced members.
Then, turn up the heat with progressively more advanced tiers. To each tier, you can add exclusive content, personalized 1:1 coaching, and other perks to accelerate your clients' goals.
Another way is to offer packages based on fitness goals. For example, Gym Time PT use MemberPress to offer various training plans based on gender and fitness aims.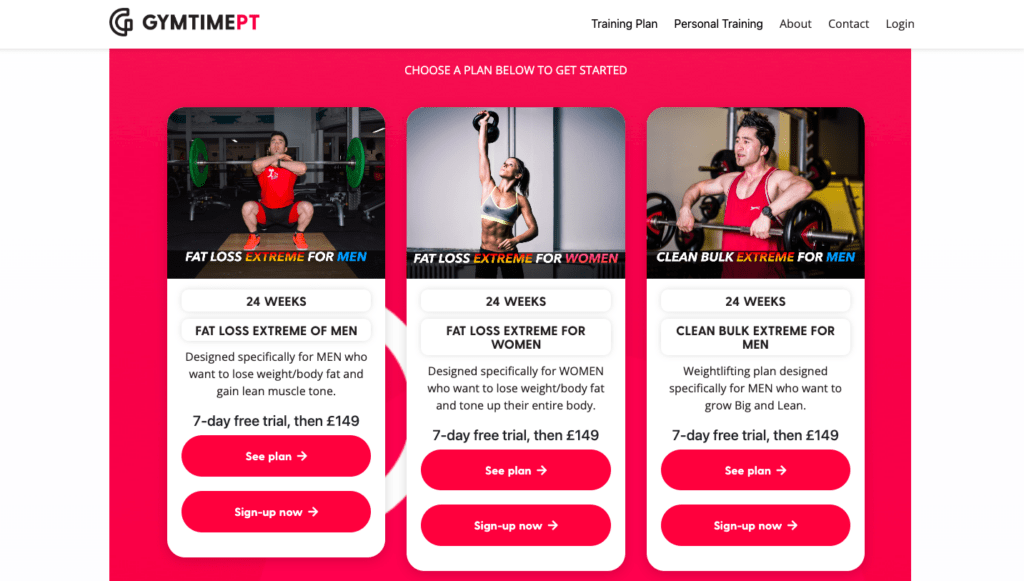 Or you can use membership tiers to offer different pricing models. Saturno Movement uses MemberPress to offer its members a monthly or annual subscription.
Clients who pay annually save 2 months, and their business gets instant capital and a bigger upfront investment from new clients.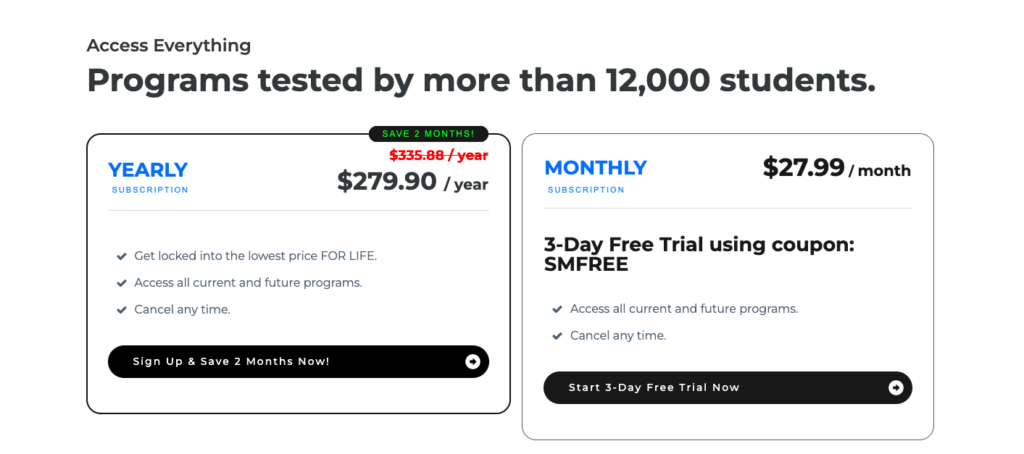 2. Set Up Tiers in MemberPress
Once you've decided on the best option for you, head to the MemberPress dashboard, and click on the Memberships tab. From there, click Add New to create a new membership tier.
Give your tier a catchy name, and set the pricing and billing options (one-time payment, monthly, or annually).
3. Assign Access Rules
Using MemberPress's access rules feature, assign the appropriate content to each membership tier like a fitness maestro. This ensures that only members at the right tier can access the content they've paid for.
4. Promote your membership tiers.
Once your membership tiers are set up and ready to roll, it's time to shout it from the rooftops!
Share your new membership options with your existing clients, pump up the promotions on social media, and weave them into your email marketing campaigns.
With the MemberPress Active Campaign Lists add-on, you can create lists based on membership status to easily send targeted emails to your clients!
Or how about offering limited-time promotions or discounts to sweeten the deal for new clients?
To Summarize
By offering a variety of irresistible membership tiers, you can cater to a wider range of clients and pump up the value of your personal training business.
With MemberPress, creating and managing membership tiers is a walk in the park, leaving you to focus on what you do best – helping your clients crush their fitness goals!
Step 6: Boost Sign-Ups with Affiliate Marketing
Ready to take your membership sign-ups to the next level? Tap into the power of affiliate marketing and let Easy Affiliate work its magic for your personal training business!
Affiliate marketing is like having your very own cheerleading squad, promoting your membership tiers, and bringing in new clients. By partnering with affiliates, you can expand your reach, increase sign-ups, and skyrocket your income.
When searching for affiliates to work with, think about the interests of your niche market and reach out to influencers who share the same audience.
For example, if your niche is pre and post-natal fitness, look for doula or early learning influencers. If your niche is strength training or weight loss, look for nutritionists that share your ethos to promote your brand.
The Easy Affiliate plugin makes it super easy to set up an affiliate marketing program for your website.
Their thorough and easy-to-follow user manual walks you through every step. Through installation, setting up a commission structure, scheduling payments, and setting up terms and conditions, it's all covered.
Plus, you can set up a dashboard for your affiliates where they can easily access promotional materials to share across their websites and social media channels.
Track your affiliates' performance to fine-tune your marketing strategy and maximize your efforts.
Personal Trainer Membership Website Examples
Paul Sklar is one of the world's leading authorities on sustainable strength training.
A personal trainer since 1993, Sklar now dedicates his time to motivating and influencing his 1.5M+ Instagram followers. Aged 51 and a father of 5, Sklar defies the term "dad bod" and inspires others to do the same.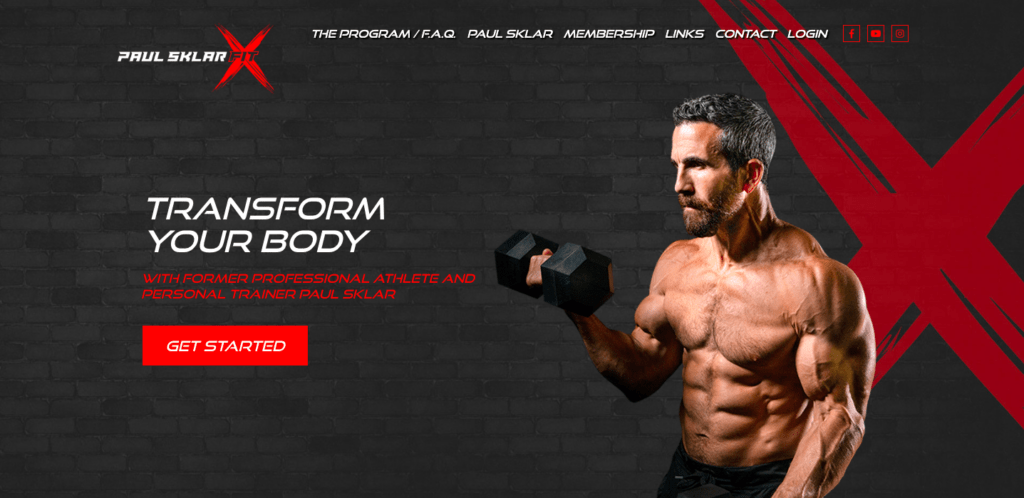 Sklar uses MemberPress to manage his Paul Sklar Xfit 365 program. Members get access to his ebook and video tutorials which show people how to develop and maintain their fitness and strength year-round.
Sklar also shares nutritional guidelines to help people gain muscle and stay lean completely naturally.
Personal trainers Felicia Oreb and Diana Johnson are the Base Body Babes (BBB). They offer personal training sessions online and in their boutique, female-only strength-training facility in Sydney, Australia.
They use MemberPress to manage their paywalled content and exclusive offerings through their website.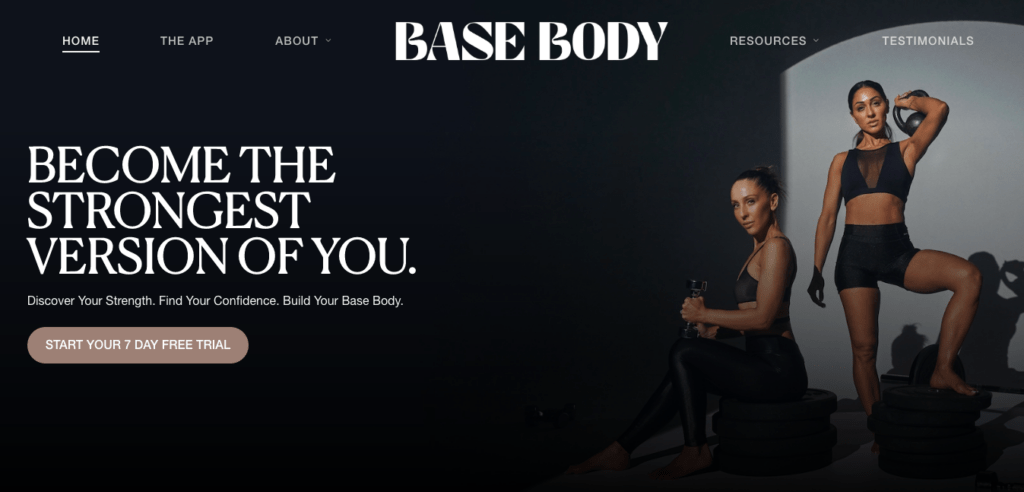 Through their virtual training platform, they offer home and gym weight training courses, online tutorials, access to the BBB recipe library and exclusive access to a VIP Facebook forum.
Elite members of their studio get access to group classes and weekly 1:1 sessions to boot!
Gym Time PT offers a whole range of online training programs that target specific fitness goals. Whether you want to slim down, tone up, or bulk up, there's a program for you.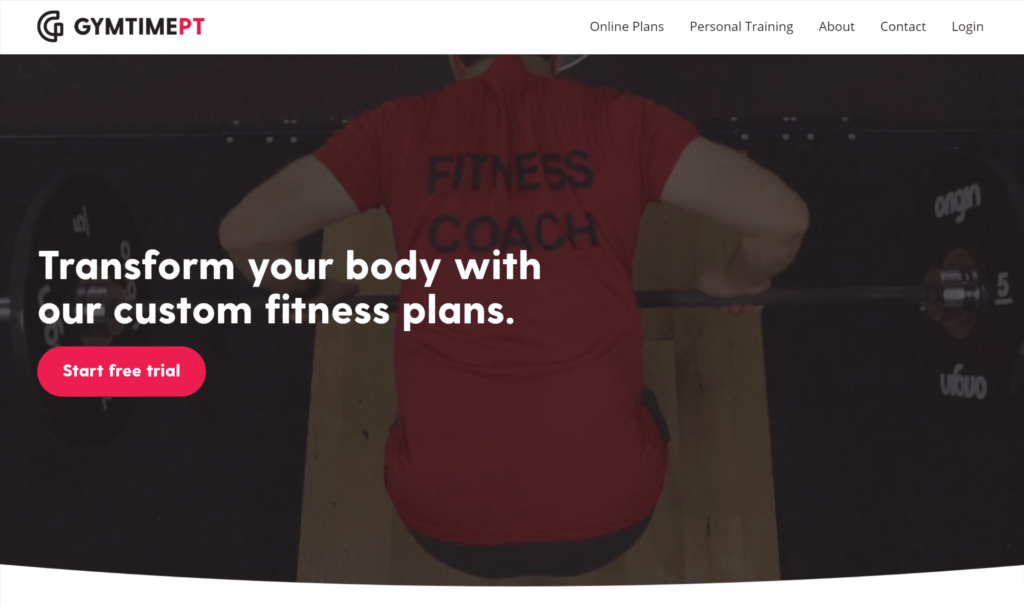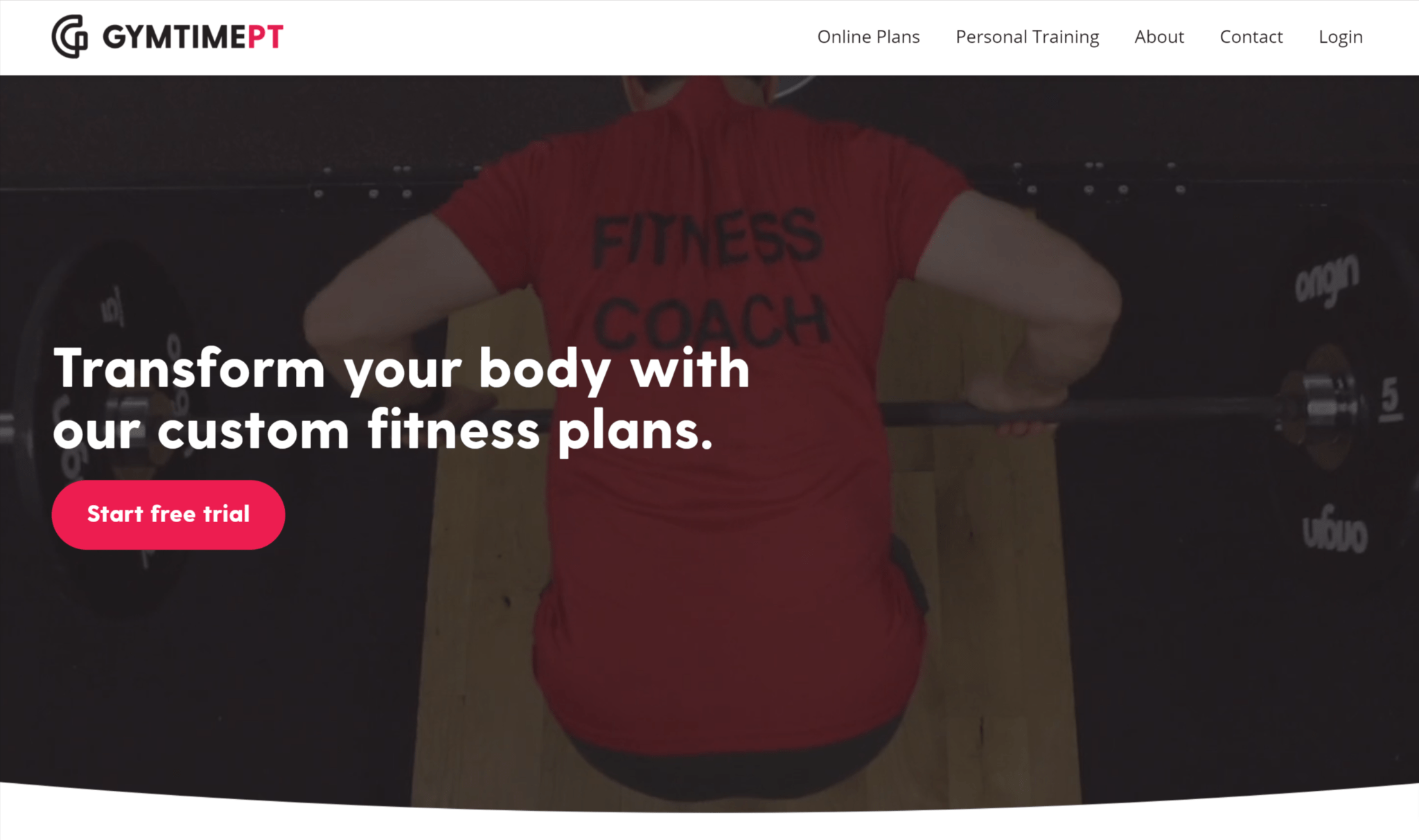 They offer week-by-week training plans, video tutorials and recipes through their membership program which they manage with MemberPress.
They also offer 1:1 online and in-person training sessions through their website.
Conclusion
If you're a personal trainer looking to build your client base and create a reliable source of recurring revenue, monetizing online content is the perfect solution.
With the right tools and plugins, you can create a professional membership site that will have fitness influencers breaking a sweat to keep up.
By offering personalized coaching sessions, courses, and exclusive content online, you'll be able to reach a wider audience and boost your recurring revenue streams.
Here's a recap of how to get more personal training clients through your membership website:
It's time to get your website in shape and build that personal training empire. So limber up and let's get started!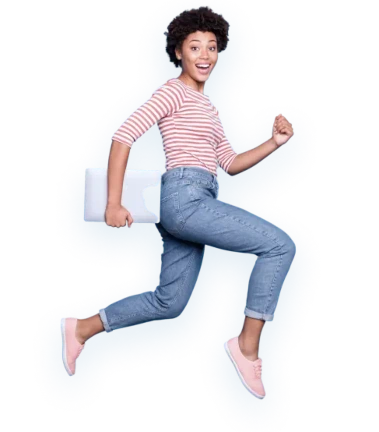 Get MemberPress Today!
Start getting paid for the content you create.
Get MemberPress Now
See All Features
Got any more ideas on how to get more personal training clients? Share them with the MemberPress community in the comments section below!
If you liked this post, make sure you subscribe to the MemberPress blog!