One-time purchases can pay the bills, but relying on that single income stream can make it hard to grow your company and predict its future.
That's why you've been seeing recurring revenue businesses popping up all over the place. Businesses you'd never think could pull it off, or that would even want to.
So how are they doing it? What's their secret?
If you're a small business owner looking for the answer to that question, this post is for you.
In the past, the recurring revenue model was limited to certain subscription-based industries – publications, monthly product boxes, and so on.
That's just not true anymore. Thanks to membership and monetization platforms like MemberPress, virtually any business can create passive income and recurring revenue streams.
Around here we always say, "If you've got customers, you need MemberPress."
Every modern business – online or brick and mortar – is missing out if it isn't pulling in passive income. There's just no excuse!
If you're just starting out on the journey, there are plenty of strategies you can use to join the growing ranks of recurring revenue businesses around the globe.
Regardless of your industry and niche, you can make money from ongoing subscriptions by offering online courses, setting up a paid support forum, paywalling content, and more.
In this guide, we'll show you how to create an online presence for your business so you can start earning recurring revenue now. Let's get to it!
The Tools You'll Need
Fortunately, you'll need just a few tools to get your passive income streams flowing. Here they are…
WordPress
WordPress is a super popular and customizable content management system (CMS) that lets you get your business website up and running fast.
The core software is completely free, so you'll just need to pay for a domain name and choose a hosting provider.
MemberPress
The MemberPress plugin enables you to monetize your content all kinds of ways – from paywalling to selling memberships, and everything in-between.
With its setup wizard and built-in ReadyLaunch™ pagemaker, you can get your site sale-ready in under one day.
Easy Affiliate
Developed by the MemberPress team, the Easy Affiliate plugin lets you set up an affiliate program for your business. You'll pay commissions to users when they bring in successful sales and referrals.
Don't worry if you've never used these tools before! In the next section, we'll help you learn how to use them to start generating recurring revenue.
---
---
How to Create a Recurring Revenue Business (5 Strategies)
Before you jump into the following tips, you'll need to install WordPress and set up your business website (if you don't already have one).
Then, it's time to install MemberPress and configure its settings:
Once you've got your website framework in place, you can start developing content and building your recurring revenue streams.
But first, a word on knowing your niche.
To see success with any of the following strategies, you've got to have a solid understanding of your target audience. This guide is a great place to start!
Go into it armed with a good understanding of the folks you're trying to reach. And these 5 strategies will get you up and running with recurring revenue in no time.
1. Create Educational Videos
One of the best techniques is to create educational videos and written tutorials for your customers, and add them to a paid portal.
Then you can offer recurring subscriptions that allow customers to access these materials whenever they like.
For example, Miller Johnson uses MemberPress to provide a client center filled with resources created by its lawyers:
This is an effective strategy for generating recurring revenue, as long as you offer content that is regularly updated and useful over the long term.
Of course, it's also vital that the resources are genuinely helpful and demonstrate your expertise. That is, you've got to produce high quality content.
To learn how to create your own customer resource center, check out our guide on how to paywall video content.
2. Display Ads
Ad revenue is one of the easiest ways to make passive income from your business website.
Every time visitors view or click on the advertisements (depending on the terms of the service you choose), you'll make a small amount of money.
We recommend curating the ads to fit your niche. Otherwise, you might drive potential customers away with annoying or irrelevant promotions.
For instance, if you run a marketing agency, it makes sense to display ads for products like SEO tools and high-quality web hosting. Readers can boost their online presence by using these resources.

It might be worth investing in an ad management plugin to help you manage the advertisements on your site.
A tool like AdSanity lets you insert self-hosted and third-party ads anywhere on your site, and even curate them to match the content on specific posts and pages.
3. Create a Referral Program
Traditional marketing techniques such as paid ads and social media promotions can attract more visitors to your business website. However, you can also take things a step further by creating a referral program.
With this type of program, you provide partners (individuals and/or businesses) with unique links that lead to your landing page or members-only signup area.
Then, you pay a small commission whenever a new user follows that link and signs up for your services.
This strategy is excellent for generating recurring revenue, because you can put less effort into marketing. Plus, it's cost-effective since you'll typically only pay for successful conversions.
With an affiliate marketing program, you essentially create a non-salaried sales team to promote your business for you. It's a pretty good deal!
MemberPress sister plugin, Easy Affiliate, makes it easy to create an affiliate program for your business:
With it you can set commission levels, pay your partners easily, and manage everything right in WordPress.
4. Sell Online Courses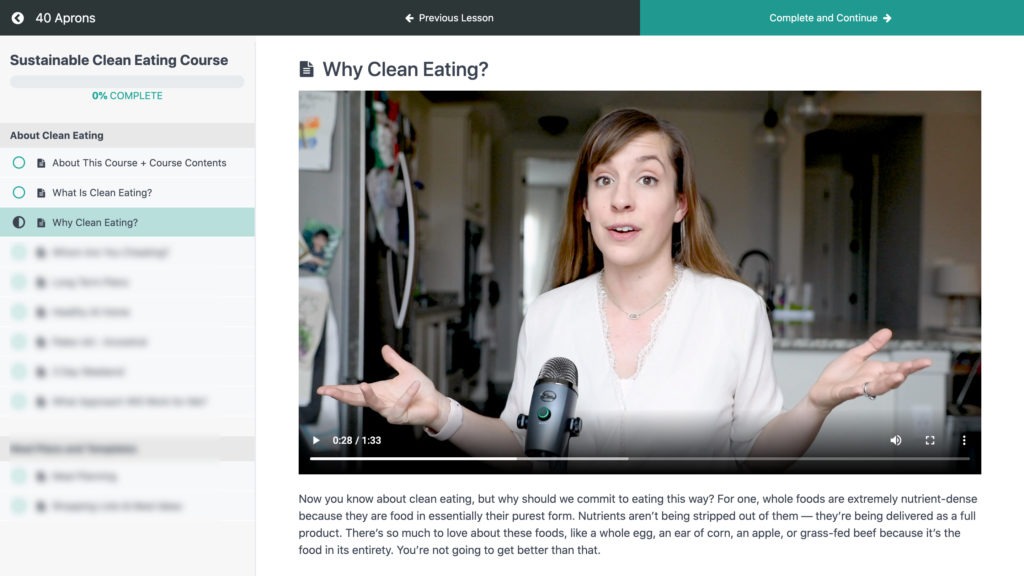 Creating and selling online courses is a great way to show off your expertise and make more revenue for your business.
Plus, this monetization strategy is suitable for all kinds of industries, including real estate, marketing, lifestyle, and education.
Let's say you have a real estate agency that makes money from selling clients' homes. You can take things further and launch an online recurring revenue business by creating courses that help realtors learn new sales tactics.
Spark & Logic does this with MemberPress by offering premium webinars, templates, and other resources that help realtors improve in their industry: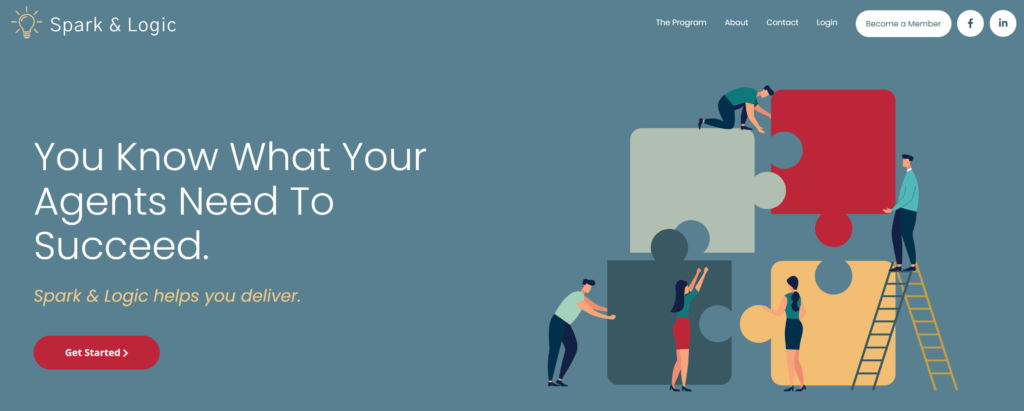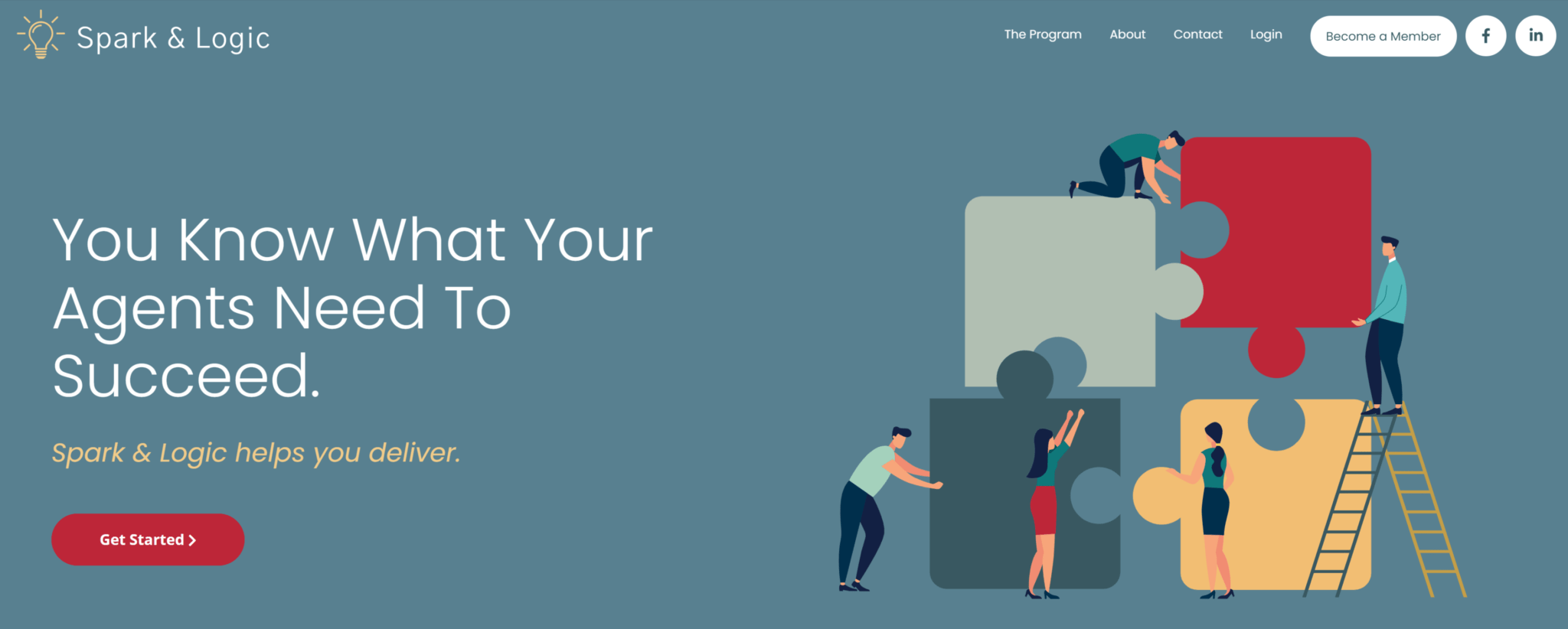 It's very easy to create online courses with MemberPress Courses. Our built-in learning management system (LMS) lets you visually build your curriculum, add quizzes and progress markers, award certificates, and control who can access the content:
Additionally, all these course-building features come with every MemberPress plan, including Basic. You can set up and manage everything in the familiar WordPress dashboard.
Boost Your Recurring Revenue with Our Latest Update!
Want to truly maximize recurring revenue from your online course? Check out our latest feature that allows you to set completion and expiration dates for your certificates.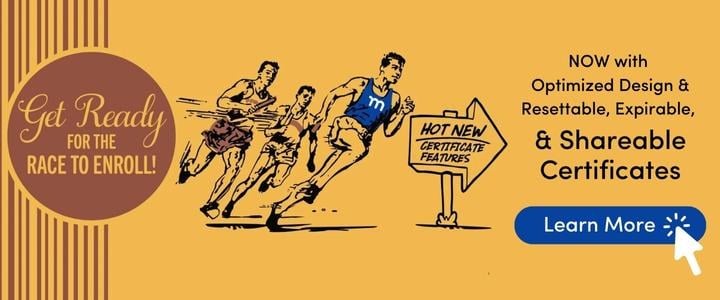 By introducing an expiry date to your certificates, you're giving students a compelling reason to return periodically, renewing or updating their certifications.
This doesn't just boost customer lifetime value and engagement—it also ensures that their skills and knowledge are up-to-date.
An ever-renewing certificate not only adds recurring revenue to your business but also enhances the prestige and credibility of your brand.
5. Develop a VIP Community
Finally, you can create paid forums for subscribers, selling access to expert advice and a dedicated online community.
With enough members, you'll be able to attract new customers, solidify your brand's presence, and make passive and recurring income.
This monetization technique works for all kinds of industries. For instance, if you run a restaurant or a catering company, you could set up a VIP forum where you and your members share recipes and cooking tips.
VA Vixen is a MemberPress-based business that uses members-only forums that let aspiring virtual assistants network, share tips, and find job opportunities:
It's very straightforward to create a members-only forum with MemberPress. Our plugin integrates seamlessly with bbPress, enabling you to easily set up a discussion area, restrict access, and make money!
The Sky's the Limit
The 5 strategies above will certainly get you on your way to becoming one of those recurring revenue businesses you've been wondering about. But that's only the beginning.
One of the beauties of WordPress and MemberPress are their flexibility and extendability.
WordPress has a massive library of free plugins and thousands of premium paid tools. And MemberPress integrates with more than 5,000 different platforms and apps.
That means when it comes to recurring revenue streams, your imagination is your only limitation.
Conclusion
Recurring revenue businesses make money from repeat purchases and subscriptions. Adopting this model can secure ongoing income and strengthen customer loyalty.
To recap, here are 5 ways to make recurring revenue from your business:
Create educational videos.
Display ads related to your industry.
Create a referral program.
Sell online courses.
Develop a VIP community with paid discussion forums.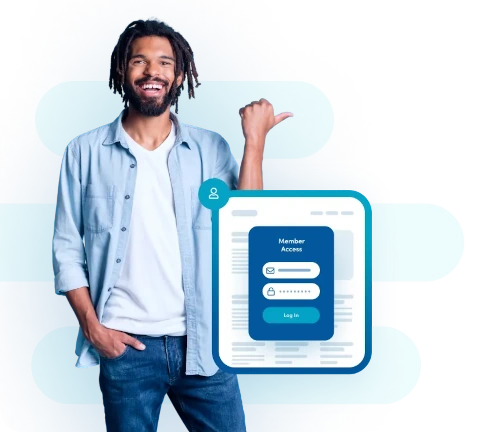 Get MemberPress Today!
Grow your business with recurring revenue starting now.
Get MemberPress Now
See All Features
If you liked this post, make sure you subscribe to the MemberPress blog!