See how this solopreneur turned her food blog into a thriving membership community with MemberPress.
We all gotta eat. For some, cooking is just a necessity. For others, it's a passion.
At MemberPress, we're all about sharing ways to turn your passion into an income stream.
But, outside of chef-life or internet stardom, it can be tricky to monetize cooking skills.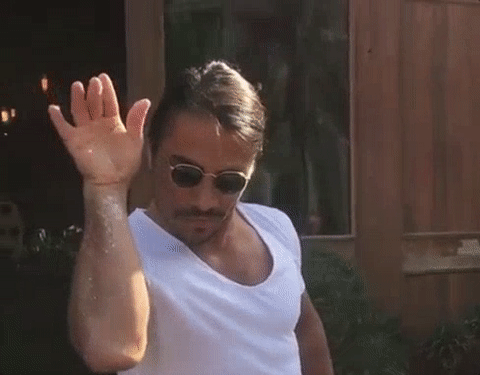 Cooking is one of the most popular niches online. There are endless recipe sites to feast on, and many YouTube cooking channels have millions of subscribers.
Grabbing the attention of hungry readers is a big challenge for aspiring food bloggers.
To make money, you need to stand out. Almost as much as Olive Garden's breadsticks.
And 40Aprons.com did just that.
We sat down with the site's founder, Cheryl Malik, to learn exactly how she got her recipe site noticed and transformed it from a side project into full-time gig.
Meet MemberPress All-Star Chef: Cheryl Malik
40 Aprons started when two passions merged – healthy eating and writing.
Cheryl learned how to cook as a college student on a budget. And she gained some writing skills as editor-in-chief of her high school and college literary magazines.
Hesitant to make writing a career after college, off to law school she went. But, her passion for writing couldn't be tossed away.
"I knew that I had to have some sort of creative outlet when I went to law school because I knew it was going to be dry and demanding."
So she started a recipe blog on WordPress.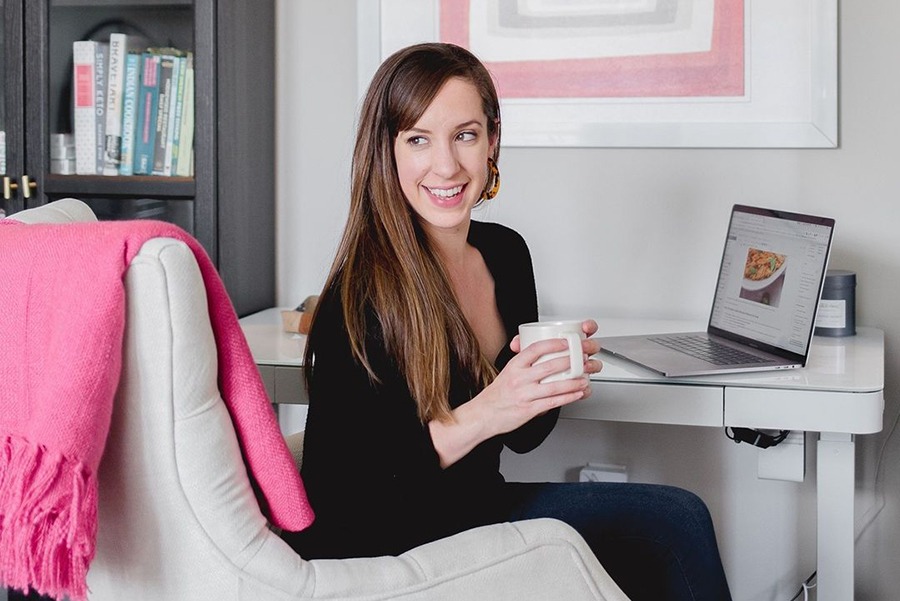 Eventually, Cheryl dropped the gavel on law school, realizing it wasn't for her. Wandering through different careers and freelance gigs, there was one thing she stuck with.
That recipe blog.
Over the years, the site went from passion project to profitable side hustle.
Then, once Cheryl took the leap to make it her main focus, it became a full-time income.
Aside from hard work, what's really made 40 Aprons stand out is its approach to eating.
"I think what people like about us is that we aren't so restrictive. I advocate so much for finding what works for you and not being so hard on yourself."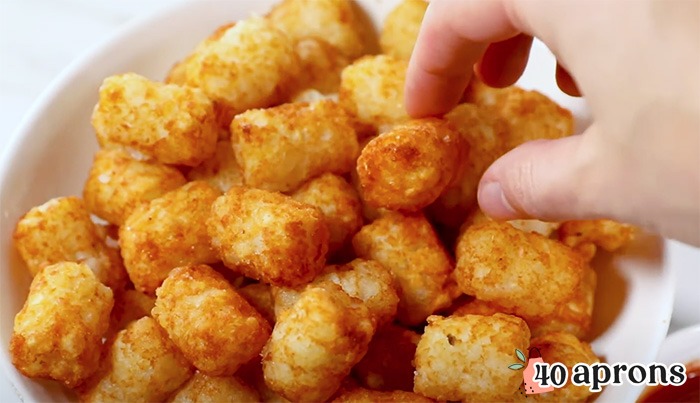 40Aprons.com
40 Aprons has always made a large chunk of its income from ads.
But as the site grew, so did its devoted following. And based on feedback, some people didn't like scrolling through ads.
Cheryl saw this as an opportunity.
"I decided, if we could take a small portion of our returning users, and convert them to a monthly membership, we could actually overtake their revenue from display ads. We decided to give it a shot."
Already using WordPress, Cheryl just needed a plugin that could get the job done.
The plugin would have to handle:
Multiple membership levels
Members-only content paywalling
For Cheryl, choosing MemberPress wasn't a hard decision.
"I had a business partner who had been a developer at WordPress, and MemberPress was what he recommended hands down."
So 40 Aprons Premium was born.
40 Aprons Premium: The Membership Experience
After exploring MemberPress' many features, Cheryl got some ideas for the members-only site.
"Seeing what MemberPress was capable of inspired me to think about what we could offer and the kinds of content we could provide."
For a monthly or yearly fee, 40 Aprons Premium members get:
An ad-free experience
Members-only recipes
Monthly meal plans and grocery lists
Exclusive eBooks
Even an online course!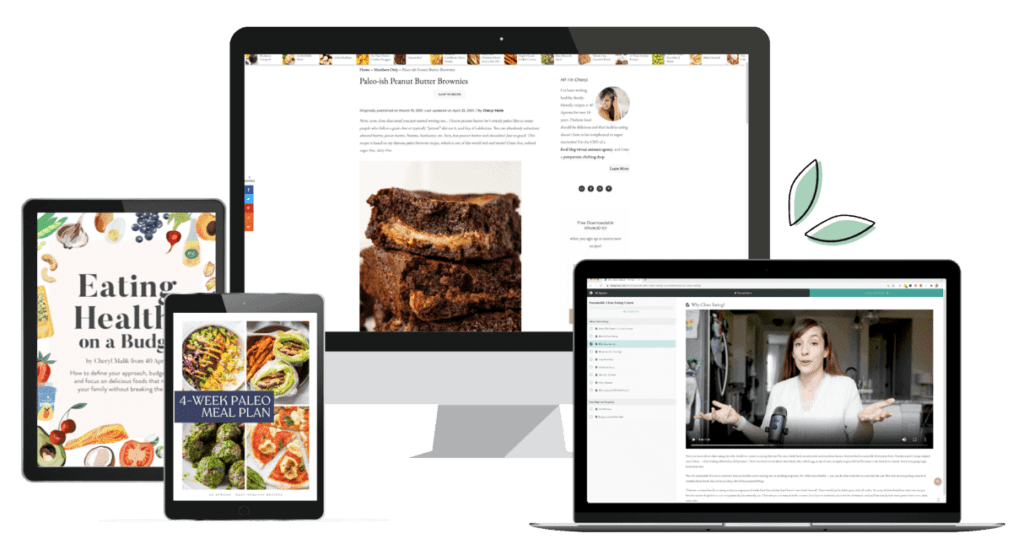 MemberPress can paywall any type of content on WordPress, which makes it a perfect fit for a site that's always churning out new stuff.
"What we really love about MemberPress is the different types of content we can offer."
Cheryl's Favorite MemberPress Features
Here are the MemberPress features Cheryl loves the most.
MemberPress Courses
40 Aprons Premium members get access to the Sustainable Clean Eating video course.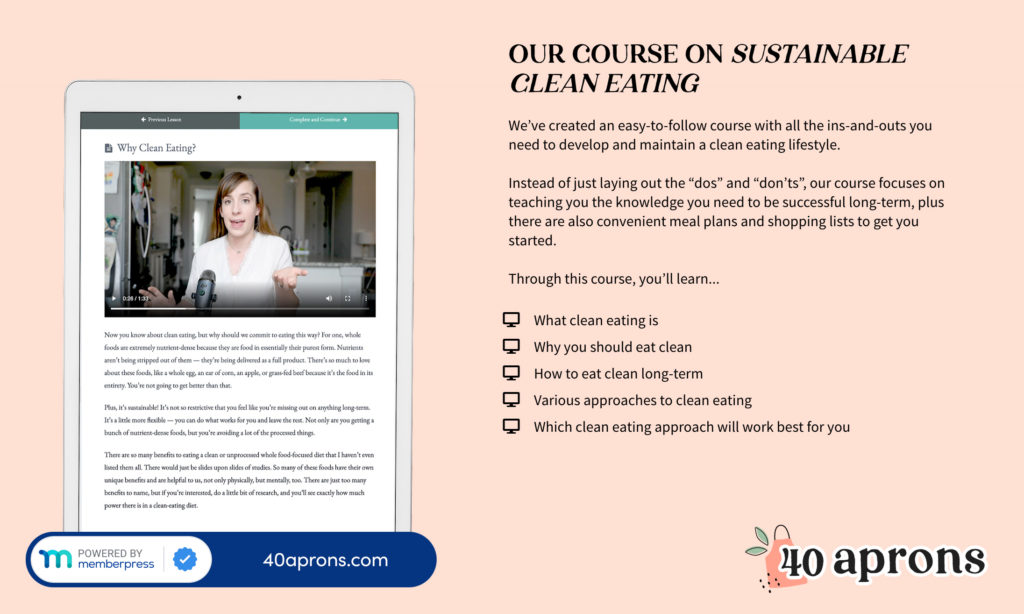 There wasn't a plan to create a course at first, but after stumbling across MemberPress Courses, Cheryl thought, "Why not?"
"The fact that MemberPress Courses was there out of the box, that just adds so much value. If we were to have it custom coded, it would've been so much more expensive. Had MemberPress Courses not been there, we may not have explored it as an option."
MemberPress Reports
Metrics are just as important as content, otherwise you're tossing your hard work into a black hole.
MemberPress Reports lets you see under the hood of your monetized site. You can track sales, transactions, members, and much more.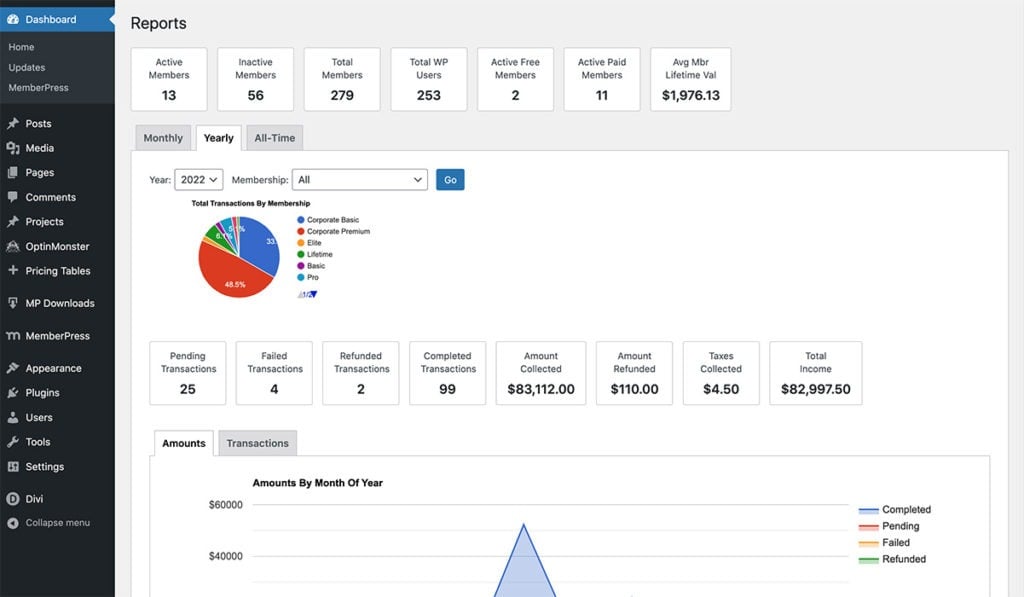 For 40 Aprons, content fuels data, and data steers content.
"I'm in there with the reports all of the time. We have the analytical side that is fueling the content creation."
Future Plans for 40 Aprons
In the future, Cheryl plans to keep whipping up new content for her members. She also wants to add membership features to her other site, EasyHealthyRecipes.com.
With a steady income and a ton of positive feedback, there's no shortage of motivation to keep going.
"We have people telling us that we changed their lives. I don't know how much better it could get."
To learn more and get started on the path to clean eating, visit 40Aprons.com.
Feeling Inspired? Turn Your Passion into Cash!
Have a passion or hobby you want to monetize? Maybe you're a baker, a musician, or even a professional in your field.
Here's how to get started:
1) Choose your niche
Are you always the go-to for tech support in your family? Or know how to juggle, but haven't found a use for it?
Pick something you know a lot about. You'll be creating content people pay for, so make sure you know your stuff.
Some popular niches include:
Fitness
Finance
Cooking
Gaming
Art
Music
Design
Need some other ideas? See what other MemberPress users are selling:
2) Create digital products to sell
People are used to paying for premium digital products. You can sell physical goods too, but creating digital items is an easy way to get started.
You can sell:
Ebooks
Videos
Courses
Articles
Templates
Music and podcasts
Software
Printable guides
and much more
3) Set up a membership site with WordPress
First, you'll need:
Once you get those squared away, sign up for a free WordPress account, and install it on your web host.
4) Install MemberPress
Purchase a MemberPress plan, download the plugin from the Account page on the MemberPress website, and install it on your WordPress Dashboard.
5) Set up your monetization features with MemberPress
MemberPress makes it easy to sell your stuff, right on WordPress.
To get started monetizing your site:
With our popular third-party integrations, you can:
So, what are you waiting for? Get started with MemberPress today!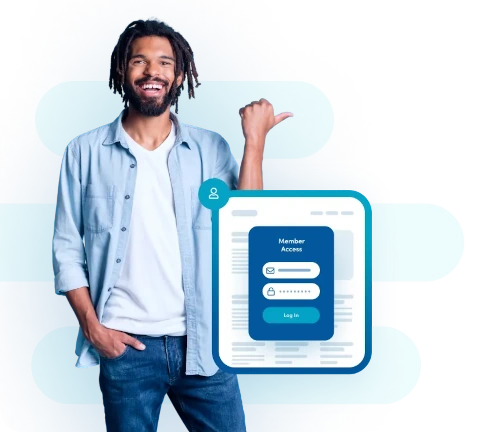 Get MemberPress Today!
Start getting paid for the content you create.
Get MemberPress Now
See All Features
Have questions? Let us know in the comments below.
If you liked this post, make sure you subscribe to the MemberPress blog!