Between team meetings, responding to emails, writing out course content, brainstorming blog posts, recording podcasts, chatting with coworkers, and taking phone calls, your entire day consists of communication.
But how often do you speak directly to your customers? And how are you speaking to them?
Engaging with online consumers is the base of every marketing strategy. But going the extra mile to build a relationship with your buyer could make the difference between a one-time sale and a lifelong customer.
How do you build a relationship online? Similar to how you would in person – by having a conversation.
In today's post, we'll cover 4 commonly used online communication platforms and the benefits of using each one. We'll also dig into how important customer service communication skills are when it comes to gaining customer trust.
But first, check out this very well-timed MemberPress customer story featuring communications expert, Dr. Ben Crosby.
MemberPress Customer Feature: Using MemberPress to Build Better Communicators
Over the course of his decades-long career in higher education, Dr. Ben Crosby has learned a few key things about effective communication. The first of these is that effective communication is the foundation to next-level customer service and business success.
So when Ben discovered that 83% of business owners admitted their communication skills were lacking, he knew he'd found his niche.
As a communication skills consultant and professor of rhetoric, Ben's expertise lie in public speaking and presenting, argumentation and debate, technical and professional communication, persuasion and selling, and the history of rhetoric.
His work is regularly published in top-level academic journals and at conferences worldwide. He's also author of the book, Presentations as Performance: A Professional's Guide to Better Speaking, and has been teaching professionals in the brick-and-mortar setting for years.
As the education world has moved more and more into the digital realm, Ben has done the same, thanks to MemberPress.
Today, Ben uses MemberPress to build and manage his online business, TriviumU.com. Through his communications course, Presentation as Performance, he coaches professionals on the tricky business of confident and effective communication.
By the time students wrap up Ben's online workshop, they have the skills they need to…
Control communication anxiety
Signal trust through body language
Project confidence with voice control
Deliver that "just right" amount of emotional and intellectual impact
In Presentation as Performance, Ben gives students the inside scoop on communicating effectively through all kinds of platforms, including the top 4 online channels below.
Top 4 Online Communication Platforms (and How to Use Each One to Your Advantage)
Communication has always been the easiest way to share information. Today's technology makes it even easier for people to jump online, ask questions, and get answers.
All you need to do is figure out where your audience is and get in on the conversation!
The good news is that people are talking everywhere online! This provides several opportunities for you to engage with your customers.
Let's go over a few popular places people like to chat online and how to get the most benefits out of each platform.
1. Email
Email continues to dominate when it comes to customer outreach. You're most likely among the 64% of small businesses already using email in their marketing strategies.
An effective email marketing strategy is a great way to increase your click-through rate and generate more sales. However, it may not be the best conversation starter.
Instead, you could include your email on your contact page. Even better, you could use a form builder plugin to create a customer support page linked to your business email account: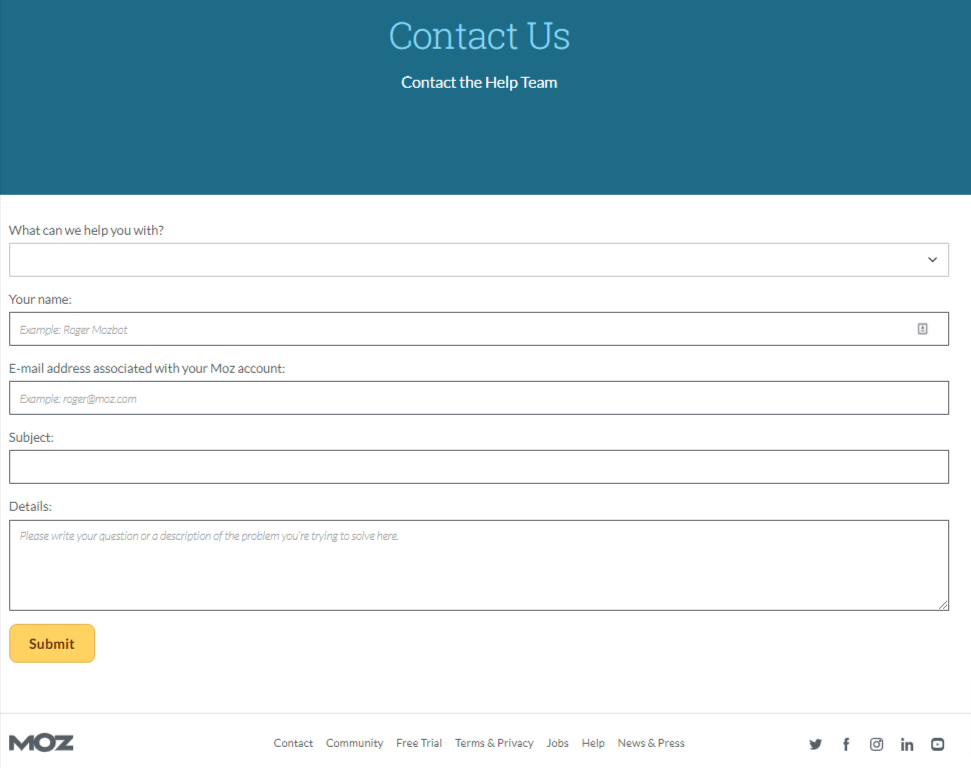 This way, customers can get a hold of you quickly and conveniently anytime they have a question. As a matter of fact, email is the #1 preferred contact method by consumers.
You can also set up a series of emails to keep in regular contact with your customers.
2. Blog Articles
Blog articles give creators a podium to prove their niche expertise. Whether you're an online business owner or an affiliate marketer, blogging lets you cover a lot of information with unlimited content.
Even though you're doing most of the talking, blog articles are still a great place to find and respond to reader engagement.
A blog comment section allows readers to ask questions and share their thoughts:
Again, you may not get a good one-on-one session in a blog post thread, but you can still benefit from multiple voices.
For example, if you have several questions on a post, you could even write up a whole new blog article answering "the most asked questions about your business".
3. Discussion Forums
Speaking of multiple voices, one of the many benefits of running a membership site (or adding one to your existing business) is the community you create.
Discussion forums provide the perfect way for community members to interact – learning from you and each other. The more topics you introduce, the more members you'll attract to participate in the discussion:
Bonus Platform: similar to discussion forums are instant messaging apps. Over 3.09 billion smartphone users have downloaded instant messaging apps onto their mobile devices.
Having the ability to jump in and join discussions in the palm of your hand is a total game-changer for you and your online audience.
Discord is an excellent (and popular) instant messaging app for keeping in touch with your members. There's even a FREE plugin that makes it super easy to connect your MemberPress site with Discord.
When it comes to both discussion forums and instant messaging apps, it's next to impossible to respond to every comment. Instead, you can scroll through member conversations and stay up-to-date on what's being said on your website.
4. Social Media
If you're looking for an audience to talk to, look no further than social media! Fitting to the name, social media is used by over 4.62 billion people to share, interact, and socialize online.
Something important to keep in mind, social media engagement works fast! You only have a short amount of time between scrolls to catch a reader's attention.
That's why the best way to communicate on social channels is through heavy use of visuals – images, videos, infographics, emojis – anything that causes a reader to stop and spend an extra second to familiarize with your brand.
Design tools such as Canva can help be the gateway that leads your social media audience to your online business.
How Customer Service Influences Brand Trust
It's easy to think of customer service as just the simple act of helping a customer solve a problem through a series of emails or over the phone – but it's so much more than that!
Every interaction you have with a customer is a reflection of your customer service!
And check out these numbers collected by HubSpot showing how customer service affects a consumer's view of a company:
Stats like these go to show how important it is to treat every customer interaction as a chance to build your brand trust.
What does it mean for a customer to trust your brand?
After you've had the chance to engage with your audience and build relationships across several different platforms, customers become more trusting of your brand.
When a customer trusts you, it means you've delivered what you promised. Instances that prove you've earned a customer's trust may include:
Repeat purchases
Social media shout-outs
Earning your customer's trust is a huge accomplishment and shouldn't be taken lightly. Because the thing about trust is that it doesn't happen overnight. And trust that took years to gain, can also be broken with one wrong move.
Or in this case, one wrong word.
Customer Service Communication Skills in action
Imagine you have a member whose subscription is about to expire.
Of the following customer service responses below, which is more likely to encourage the customer to renew?
"Your membership expires in 3 days."
Or
"Oh no! Your membership is about to expire! Don't miss out on the amazing things happening in our online community. Renew your subscription today! "
It's a no-brainer! The second renewal reminder obviously has a better chance of securing a recurring customer.
How to Improve Your Online Customer Service Communication Skills
Despite the many benefits online communication has to offer, one inescapable downfall is the lack of face-to-face interaction.
When verbal communication cues such as body language and tone are missing from an online conversation, readers may misinterpret your message.
So the secret to excellent customer service is incorporating real-world conversation techniques. In other words, you need to make an online conversation feel as in-person as possible.
The Takeaway
It's a fact: Communication is the key to brand success. And in today's digital world, effective communication in the most popular digital channels is essential to building brand trust – whatever business you're in.
Whether you need to brush up on inspiring ways to communicate with your employees, or you're looking for customer service communication best practices, the tools and tricks above should set you on the right course.
And if you think you might benefit from a deep dive into effective online communication (and who wouldn't?), hop over to TriviumU, and sign up. You've got nothing to lose but a bit of performance anxiety!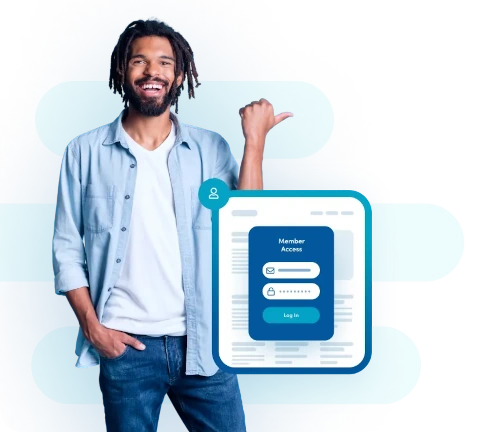 Get MemberPress Today!
Start getting paid for the content you create.
Get MemberPress Now
See All Features
If you liked this post, make sure you subscribe to the MemberPress blog!